There is one thing you cannot say about Phish and that would be they never evolved. From their quirky and overly energetic days in the early 90s to the deep-rhythm grooves and improvisational mastery of the late 90s, the band was always exploring new avenues to show off their craft. Those differences are apparent in the two new releases from the Live Phish series, which showcase two amazing concerts in their entirety and reflect two important time capsules from their history.
5/8/1993 @ The UNH Fieldhouse in Durham, New Hampshire
This live show is full of songs from Picture of Nectar and Rift, the band's most recent studio releases at the time. Evidence of their age is shown in certain jams throughout this show; some fall a little off the mark and some soar above the rest.
The concert begins with the always popular "Chalkdust Torture". Thought is was not a usual show opener; it works perfectly by starting things off with a real bang. It proved to set the tone for the rest of the show, and from the get-go the band is fine form.
The initial energy of the first set continues with a beefy "Rift", and the quirky Mike Gordon tune "Mound". Both superbly shine here, and you can tell the band is beginning to mesh at this point. The following "Stash" absolutely blows up as the jam gets hotter and hotter. Near the end of the song the Morrison-esque rant of "Kung" rears its ugly head here, which is a little weird even for Phish, and breaks up "Stash" before it finishes off with true grit.
Textbook versions of "Glide" and "My Friend, My Friend" follow before lending way to an epic version of "Reba". The extended jam displayed on this tune during this tour eventually set the standard for which it would be performed for the remainder of their heavy touring days. Floating melodies and trailblazing improvisation are layered with multiple tension-and-release jams, and climax after climax. You may need a smoke after listening to this beauty.
The set closes out with "Satin Doll", Page McConnell's jazzy tribute to their road crew, followed by the predictable and somewhat sloppy "Cavern".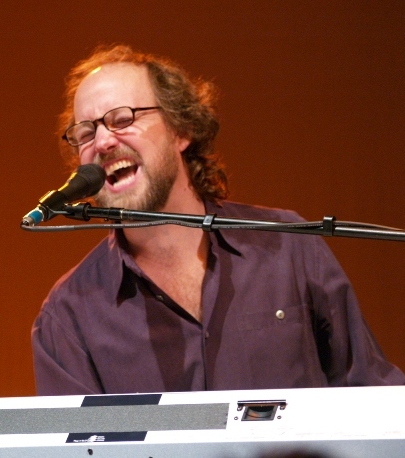 Set II starts out with an intro that includes a short and improvised cover of "Jessica" by the Allman Brothers, before tearing into an uber-hot "David Bowie". Though the first set ended with a thud, this one came out with a big boom… a great set opener indeed!
Excellent versions of "The Horse", "Silent in the Morning", and "It's Ice" follow before segueing into a gorgeous "Squirming Coil", which allows Page to really go off and provide one of the most beautiful piano solos during this extended play.
As the concert winds to an end the group steps it up with a high energy "Mike's Song", then into kind of a silly version of "Crossroads" but fiery nonetheless. The boys get back on track with spacey "Hydrogen" just before busting out the crowd pleasing beast known as "Weekapaug Groove".
Not yet finished, Phish then stay on to perform the a-cappela "Amazing Grace", which actually leads them to take to their instruments to finish it off. After completing this stunning set, the band returns for the encore and plays "AC/DC Bag", which was always a fantastic song to start or end a show.
The third disc would've been a bit short and needed some filler, so some gems were thrown into the mix. Unique tunes like the rare "Shaggy Dog", a 20-minute "Tweezer", "Tela", and finally a huge version of "You Enjoy Myself" (featuring guest appearances by Col. Bruce Hampton & Aquarium Rescue Unit and The Dude of Life) are all serious bonuses added to this excellent live release.
This special early-summer night in New Hampshire has always been considered one of Phish's best shows from their early tours, and fans should be ecstatic to finally have a clean, re-mastered version to replace their distorted taper-section copy.
12/7/1997 @ The Ervin J. Nutter Center in Dayton, Ohio
Nineteen-ninety-seven definitely saw the band shuffling into different directions with not only their tastes but their improvisation. Many of the songs on this tour with anchored with deep, groove-laden jams and this performance is the perfect window to look into that era of their career.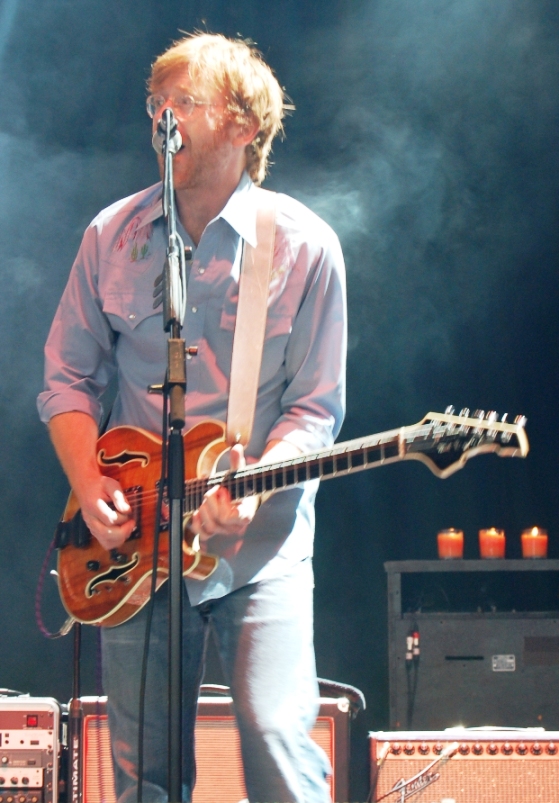 Where the '93 release ends with "AC/DC Bag", this show fittingly starts with it. A slow, very funky improv jam evolves out the song and slowly makes a beautifully seamless transition into the Talking Heads classic "Psycho Killer". Trey Anastasio's vocals actually shine very well on this tune, and this cover is blanketed in a little more disco-funk than the original.
The show continues to flows nicely with a blues-inspired cover of ZZ Top's "Jesus Just Left Chicago". McConnell shows off his excellent vocal chops in this song, while Trey's guitar jam takes this song out of the lounge and into the smoky bar across the street. He leads the band into a blues-funk jam that builds steam as it puffs along, which eventually stumbles back into the lounge. Very beautiful, and it may be the best rendition of this cover they ever played.
The group puts the funk away for awhile with interesting choices "My Minds Got a Mind of It's Own", It's Ice", and slow psychedelic versions of "Swept Away" and "Steep".
"Theme From the Bottom" is perfectly executed here, and Gordon's bass lines tickle your spine when you hear it throughout the main body. The jam from here takes the listener on a blissful ride. The solidarity is tight and the jams keeps pushing and pushing, lead by Trey who takes the reigns on this gorgeous beauty from the Billy Breathes album.
Following that highlight is "Tube", a bizarre David Byrne-like tune that is not all that exciting on its own, but does see the band go off in the direction of "funk yeah!" here. You can really hear how into funk music these guys were at the time. Gordon and Page seem to have a respective duel going on during the song, both of whom come out victorious. It is a fucking brilliant jam, and you almost wish they would have continued the funk jam for another ten minutes.
If anyone else was thinking the same thing… so was Phish. As soon as "Tube" ends, a new funk jam ensues. Even the band realized they needed to continue doing just that, shown through the product which as has been tagged as "Dayton Jam" (by the way, anytime you see jams from a Phish setlist that are named after the place they are playing, you can almost guarantee it rocked).
This jam flows wonderfully into "Slave to Traffic Light", which drifts in and out of consciousness and leaves you feeling euphoric; a high unmatched by any drug.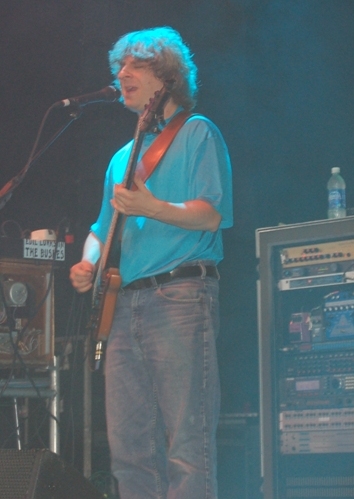 The second set begins with "Timber", complete with a spacey jam intertwined. It's not that explosive, but gives way to a smoky-funk version of "Wolfman's Brother". The dirty blues and filth continue and it flows ever so smoothly into the Stevie Wonder classic "Boogie On Reggae Woman", which sports an absolutely monster rockin' jam.
After mellowing a bit, the band then rips out another epic "Reba". The hard driving jazz rhythms cruise near the median, but never touch it. Just when the aggression continues and it seems like they are going to crash, they leave the earth behind and enter the stratosphere with a breezy, floating jam.
Phish keep in line with the more musically difficult arrangements by throwing out the carnival like tune known as "Guyute", and finally into the show stopping, dance favorite "Possum". A short encore of the Beatles' classic "A Day in the Life" compliments this evening full of spectacular covers, and completes one of the funkiest performances Phish had ever played.
It is easy see why this Ohio performance has always been a favorite amongst the Phish faithful. Their incredible improvisation and funky grooves shown here lend weight to the argument that Phish redefined arena rock in the 1990s, and were possibly at their very best during the '97 tour.