We live in a time where plenty of incredibly entertaining funk acts with talented players are saturating the live music scene. Funk has almost become synonymous in meaning to being just a good times band with some soul. Digging back toward the true roots of the genre reveals a particular form and structure with certain places breading their own unique spin and history on it. New Orleans musicians are held in a high caliber for a reason. They don't just learn to play in their own niche group; these stellar players are constantly collaborating and have been for decades. At clubs in New Orleans, "unknowns" might be some of the best live music you've ever heard or witnessed. Here in Colorado, we have our own quality and embrace certain styles that have become synonymous to our vibe. When an incredible band of performers like super-group turned stalwart New Orleans Suspects come to Colorado, the masses might be less aware of the star caliber behind the lineup. That's their loss. Big time.
The New Orleans Suspects is a true showcase of Louisiana funk legends, consisting of "Mean" Willie Green, longtime Neville Brothers drummer, Reggie Scanlan of The Radiators on bass, Jeff Watkins of
Dirty Dozen Brass Band and James Brown on saxophone, CR Gruver on keys, and Jake Eckert, also formerly of Dirty Dozen. The stamina and chemistry between these players in unmatched. This is the current, touring, and real-deal best damn New Orleans style act out there. Denver's Cervantes Masterpiece Ballroom had the privilege of hosting these funk titans last Friday. Even better was that a long hibernating Colorado standby, Americana rockers Great American Taxi, came out to co-headline this killer night of music.
The opening set from Taxi was a milestone for the band, successfully continuing to play after front man and guitarist Vince Herman moved on to focus on touring fulltime with Leftover Salmon. Jim Lewin (guitar), Bryan Adams (bass), Chad Staehly (keys) had truly developed a self-sustained band that outgrew Herman's well-known beloved stage antics and personality. They had charting hits on top radio and really put a lot into original music, adding to the Americana web in the spirit of The Band, New Riders of the Purple Sage, Graham Parsons, The Byrds, and Grateful Dead. If loosing Herman was a hit, the boys took some needed recalibration time, and came back strong with a new co-guitarist and singer. Taylor Simms, already established and respected as a member of Spring Creek Bluegrass was well received and welcomed by the Cervantes crowd when introduced last Friday. Lewin's signature telecaster leads sat well next to Simms folk inspired guitar work. Taxi worked through originals like "American Beauty" as well as brilliant covers of The Band's "The Shape I'm In," and Grateful Dead's "West L.A. Fadeaway" (showing off Simm's ability to slay the psychedelia.)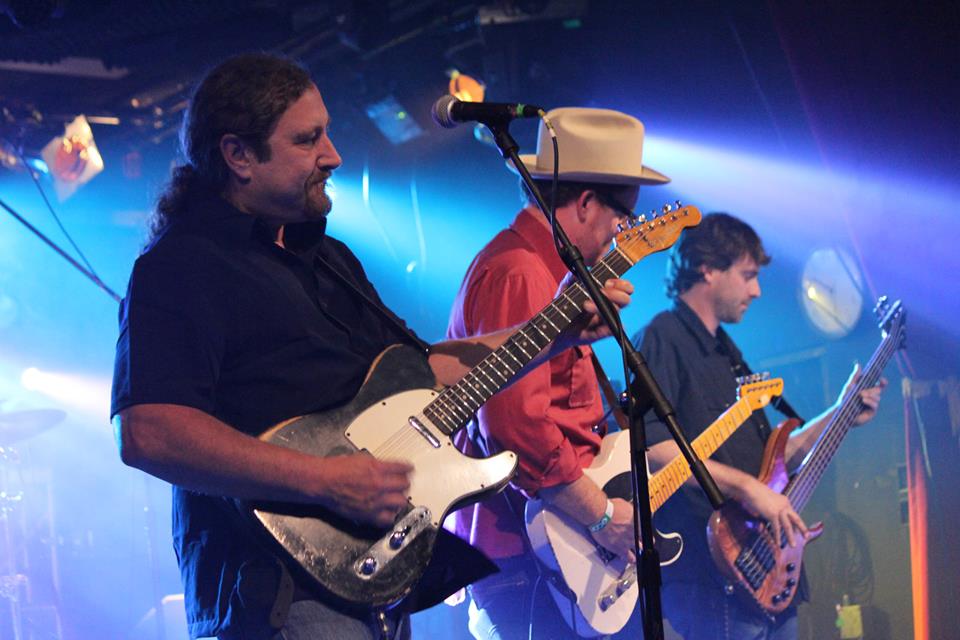 When New Orleans Suspects took the stage just after midnight, the room electrified immediately. Watkins sax work confidently led the band's opening number. Seeing the legendary Willie Green playing drums was enough reason alone to come down to Denver. While I'm certainly a Radiators fan, I felt like Scanlan played more enthusiastically with the Suspects than his former band, laying a true funk backbone behind this stellar cast of musicians. Gruver's synth and organ work was perfectly placed between the heavy rhythm players beside him and everyone was locked perfectly into the groove for their entire two-hour late night set. Something about seeing New Orleans talent outside of New Orleans highlights their skillset to that next level. Best of all, the sold-out Twiddle show next door at Cervantes Other Side kept the Ballroom at a pleasant spaceiness, giving the glee-filled crowd the real change to groove without slamming into a jam packed wall-to-wall venue space. Still, the crowd was a solid draw for a busy Friday night in Denver. Both bands were a major hit with the Cervantes crowd, who was treated to hours and hours of variety and authentic diversity.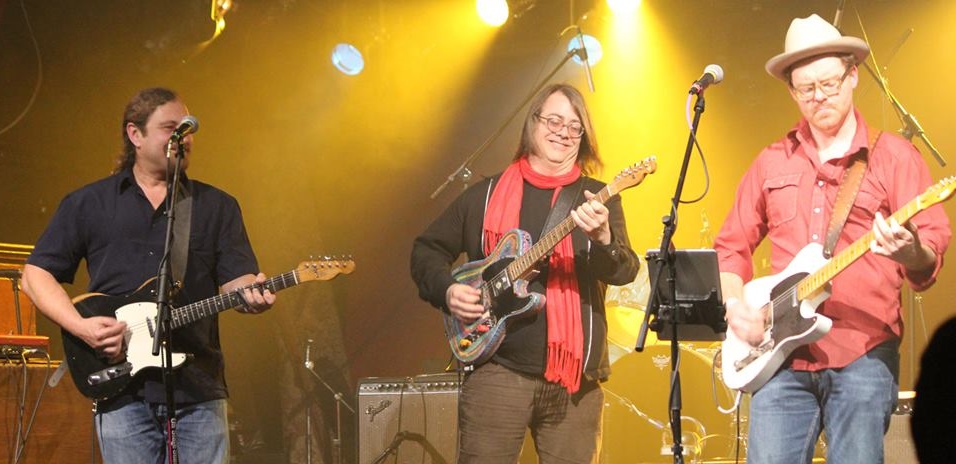 Please support Great American Taxi as they rebuild their respectable fan base by playing new originals, working toward a new studio album with Simms. Don't miss their show at Agave in Avon, Colorado this coming Friday or at the John Hartford Memorial Festival in Beanblossom, Indiana. As for the New American Suspects, since their 2011 inception, the band has build a truly powerful bond. All different backgrounds with so much talent to bring, coming together in a cohesive full bodied New Orleans swamp-funk-jam stew. You can catch them on tour in the South this April. It's quite apparent that Colorado music junkies will blow this band up in coming years. We can't wait for what's next.
Check out more photos of the New Orleans Suspects and Great American Taxi.