Just one day after four members of the Proud Boys were convicted of seditious conspiracy for their role in the attack on the U.S. Capitol, Harvard Law School Professor Alan Jenkins and New York Times bestselling author Gan Golan have teamed up with veteran comic book artist Will Rosado to release 1/6, a provocative new graphic novel that asks and answers the questions: What if the Insurrection had been successful and violently overturned the election? Published under the auspices of the Western States Center, where Jenkins and Golan serve as Senior Fellows, the novel was distributed to more than 150 members of congress this week who denied the 2020 election results, confronting them with the gravity of their effort to undermine our democracy by refusing to certify the election of Joe Biden.
 
1/6: The Graphic Novel illustrates how close we came to authoritarian rule and demonstrates how strategic disinformation, white supremacy, and cynical political ambition convinced millions of ordinary Americans to reject cherished constitutional values and support violent sedition. The release of issue #1 comes just before Free Comic Book Day, an annual effort to attract new readers to independent comic book stores. More than 4,000 copies of the graphic novel have been distributed for free to civic, pro-democracy, and anti-bigotry organizations, as well as public libraries and college libraries. A free copy was also sent to Gov. Ron DeSantis of Florida, who has acted to ban books with which he disagrees.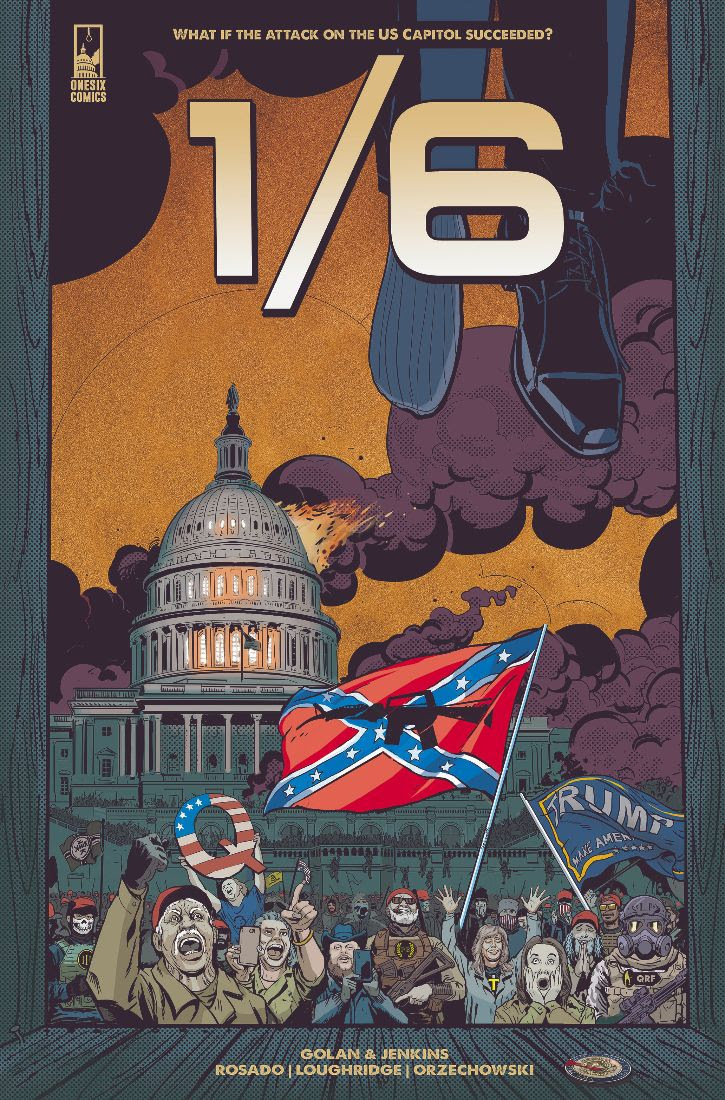 "There's a long tradition of comic book creators taking on real-world social issues and, especially, fascism and white supremacy," said Jenkins. "Captain America's first appearance was socking Adolf Hitler in the jaw (several months before the U.S. entered WWII). Superman fought the Ku Klux Klan in the 1940s, as did the Black Panther and other superheroes after him. It seems natural that our story's heroes are fighting modern-day extremism, bigotry, and political violence."
 
This is the second graphic novel the authors have created together. In 2011, Golan co-created, and Jenkins published and produced the social justice superhero comic Helvetika Bold under the auspices of The Opportunity Agenda. Through a print and digital comic book, communications toolkit, animated film, in-person events, and a wildly popular live-action short film, Helvetika Bold inspired and equipped a large audience to act for social justice.
 
"Art is a powerful tool to confront the complex issues we face today," said Golan. "1/6 will not only allow us to see more clearly what would've happened had the insurrectionists succeeded in their plans to overthrow our democracy, but will also remind us of the power of organizing by everyday people to stand up and protect it."
https://www.instagram.com/onesixcomics/
www.onesixcomics.com
https://www.kickstarter.com/projects/onesixcomics/1-6-the-graphic-novel