The first annual Horseshoe Music Festival, set in picturesque Jackson, Wyoming Labor Day weekend was nothing short of magical. Musician Duane Betts and his wife, designer Lisa Hadley Betts created a completely unique, festival experience that celebrated all the things they love and appreciate.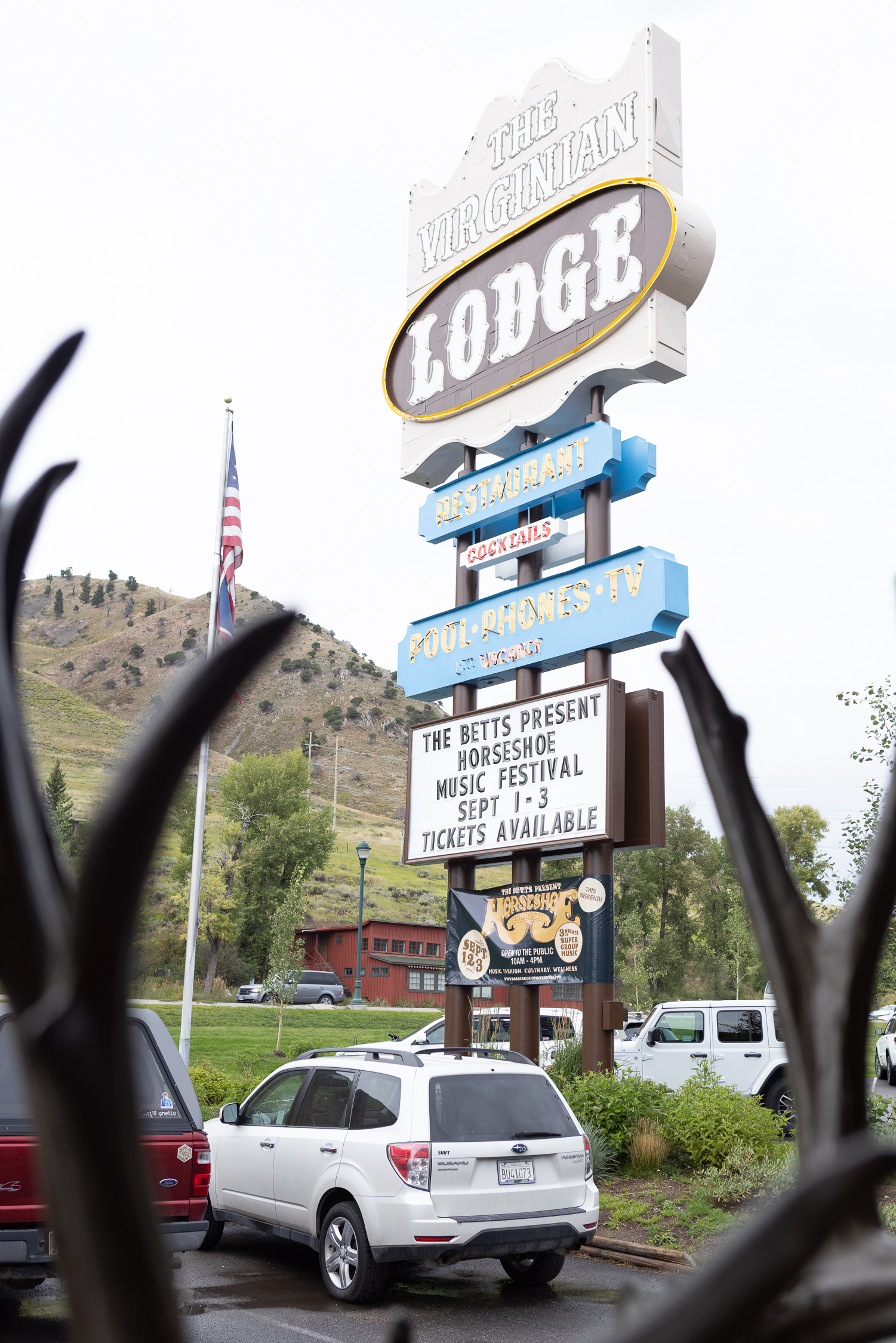 "Horseshoe is a collaboration Duane and myself brought to life that included music, clean food, fashion & decor, none of which was mass-produced, plus wellness, to a community that we deeply care for. This boutique affair was nothing short of a one-of-a-kind experience for both the artists who performed as well as the audience who attended. There was so much magic made during this beautiful weekend and we can't wait till we do it again." shared Lisa Hadley Betts.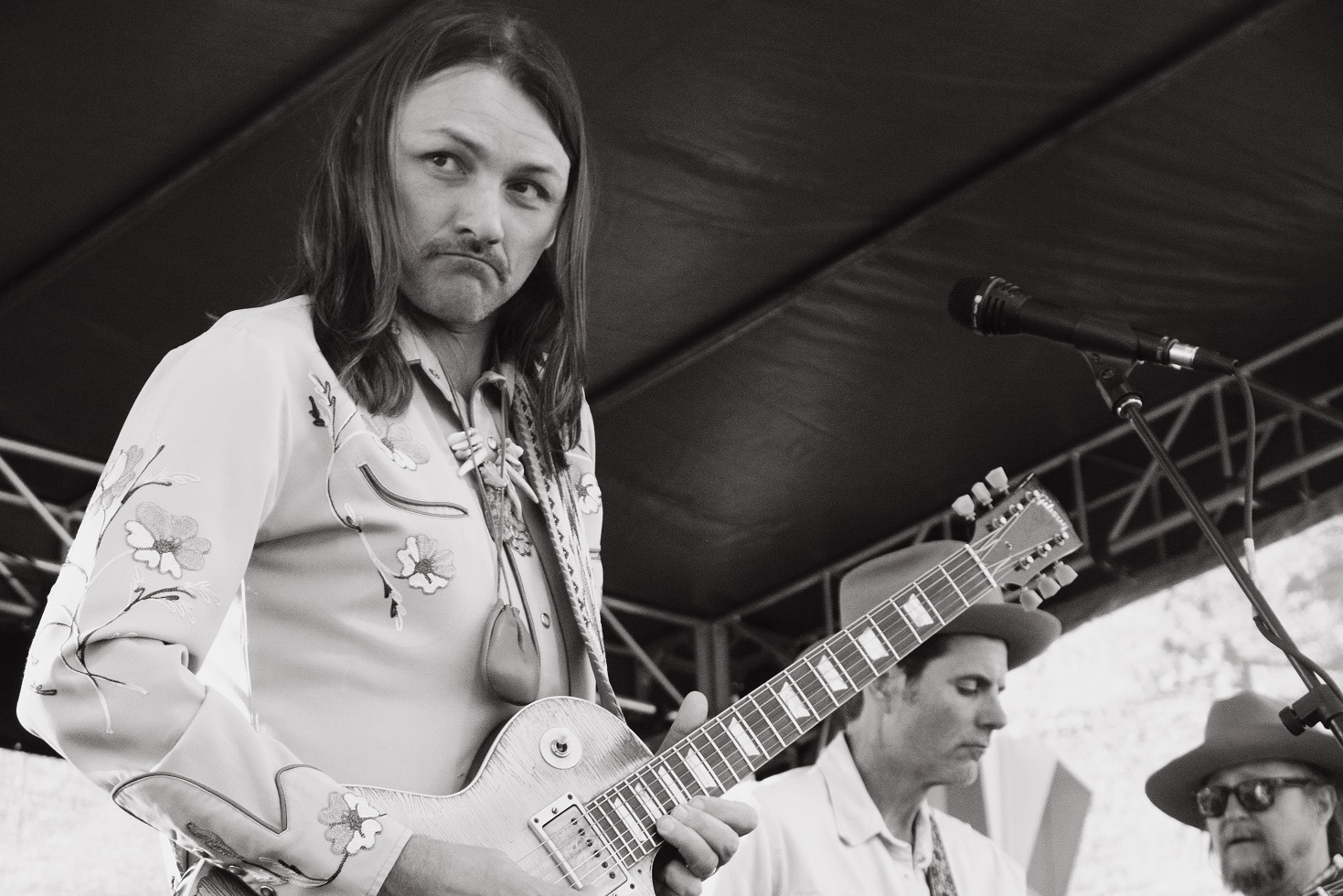 Duane, along with longtime friend and Musical Director Jimmy Vivino (Late night with Conan O'Brien), created an artist paradise where daily rehearsal could be heard and enjoyed throughout The Virginian Lodge courtyard.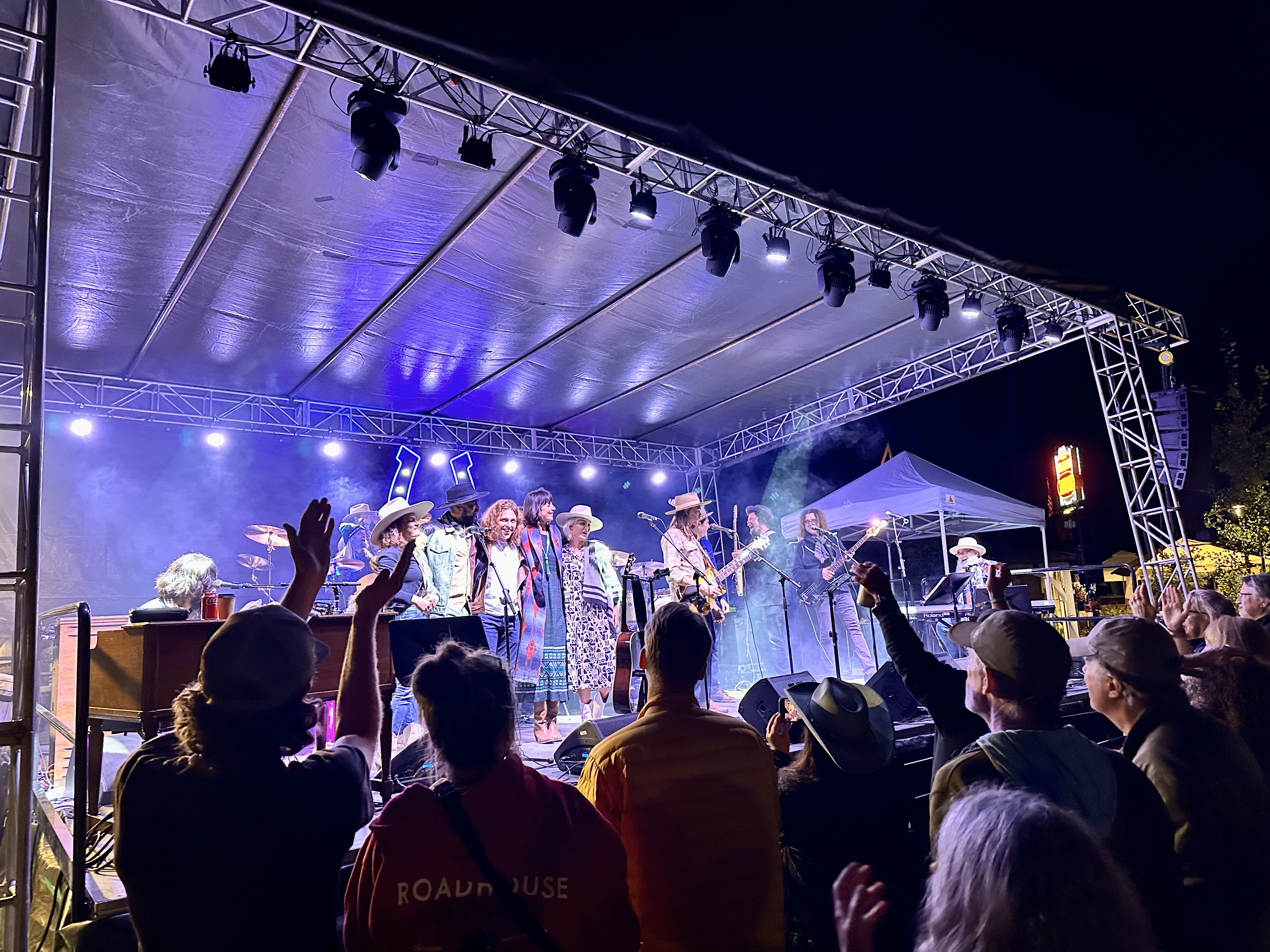 "My main goal was making sure the music wasn't just good, but that it left the audience feeling like they had witnessed something special. From the unique themed nights and collaborations to the late night after party jams, we achieved our objective," Duane explained.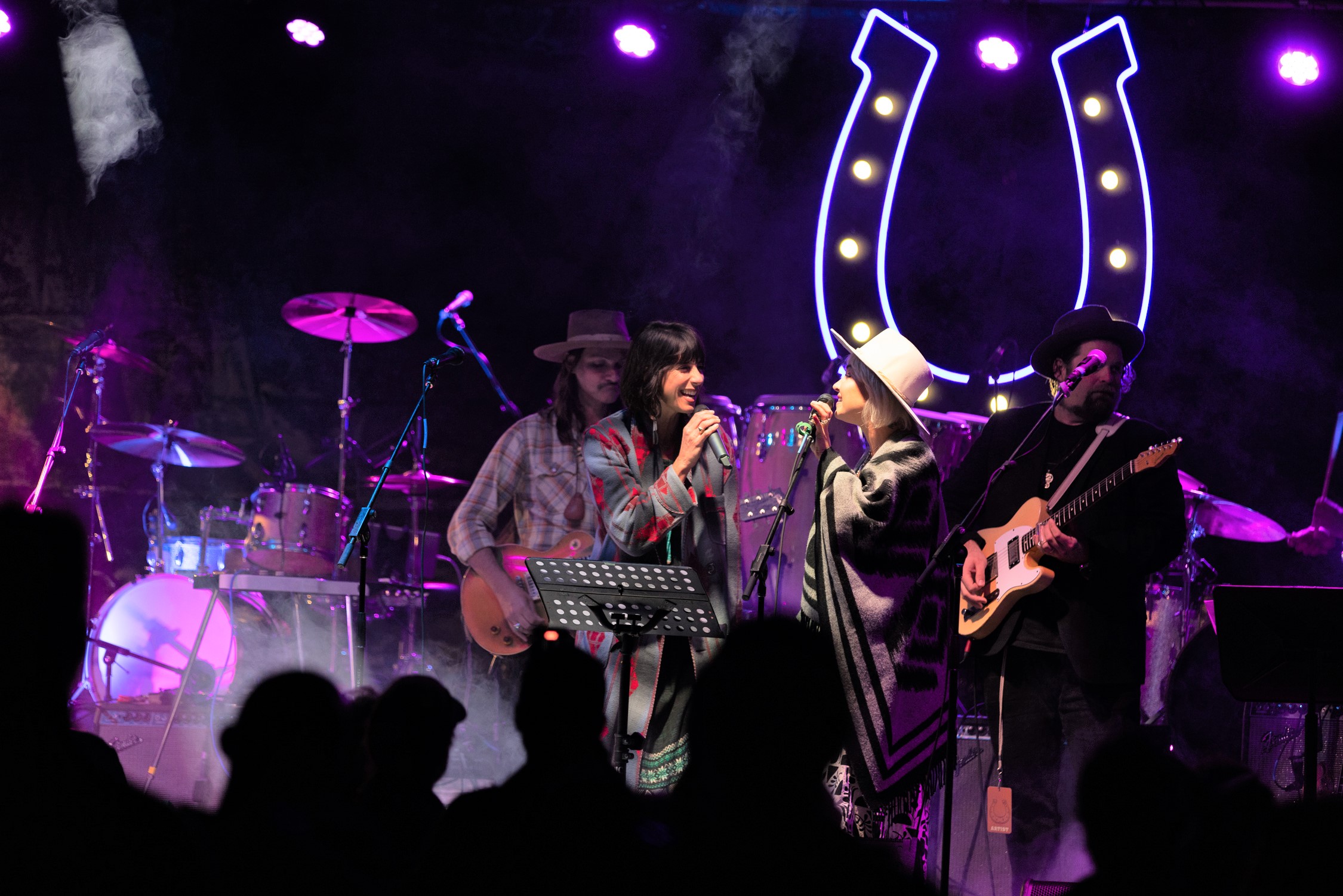 Music spilled out from the Saloon all day long as attendees strolled through the White Sage Market and enjoyed an open-air shopping experience. Artisan vendors offered handmade goods and vintage fashion, thoughtfully curated by Lisa. Medicine Wheel Wellness provided daily yoga, sound healing and meditation on the lawn plus massage, acupuncture and IV therapy in the Market.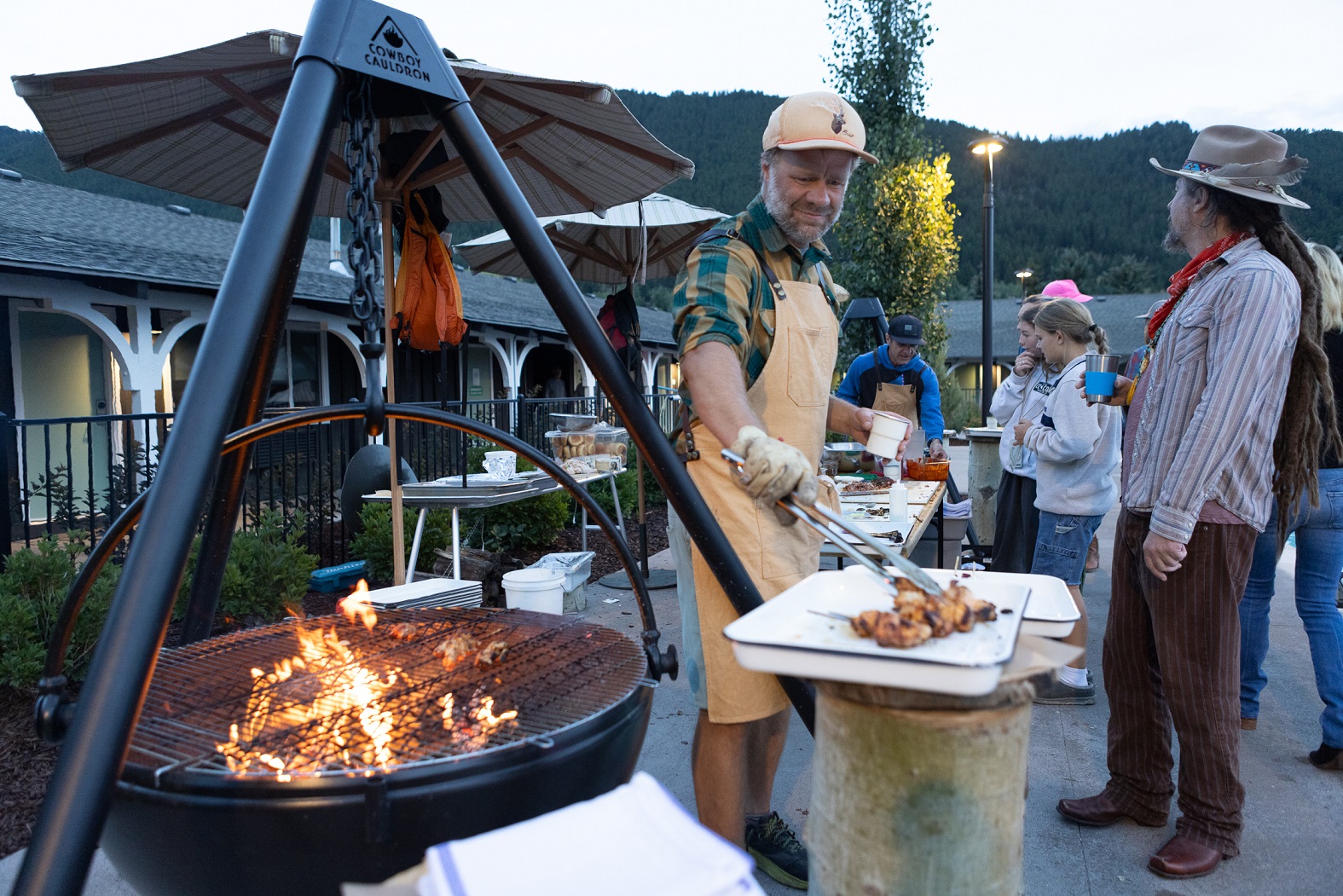 An over-the-top, interactive farm-to-table experience graced the interior of the Gamblers VIP lounge. Two live fire grills were on hand so patrons could walk up and help themselves to the thoughtfully curated themed tapas using ingredients provided by local farmers, paired with craft cocktails.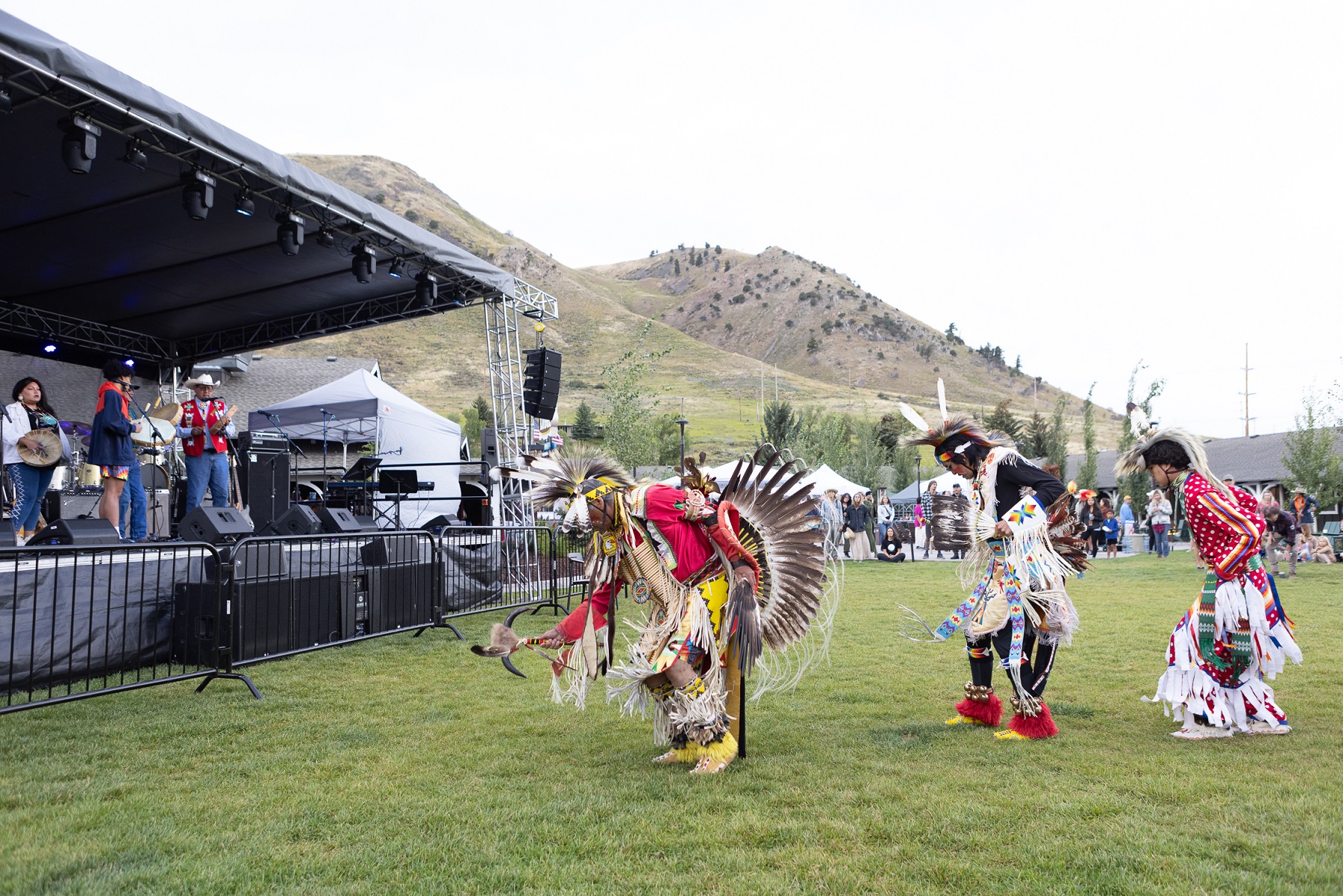 A very moving land acknowledgment ceremony & native dance ceremony set the stage on Friday night. Local openers graced the stage nightly before rolling into the 3 themed nights of high-energy supergroup music. Turntable extraordinaire DJ Logic spun the crowd into the afterparty Friday & Saturday night with guests galore and on Sunday, JD Simo & Friends was the icing on the cake with a send off no one will ever forget.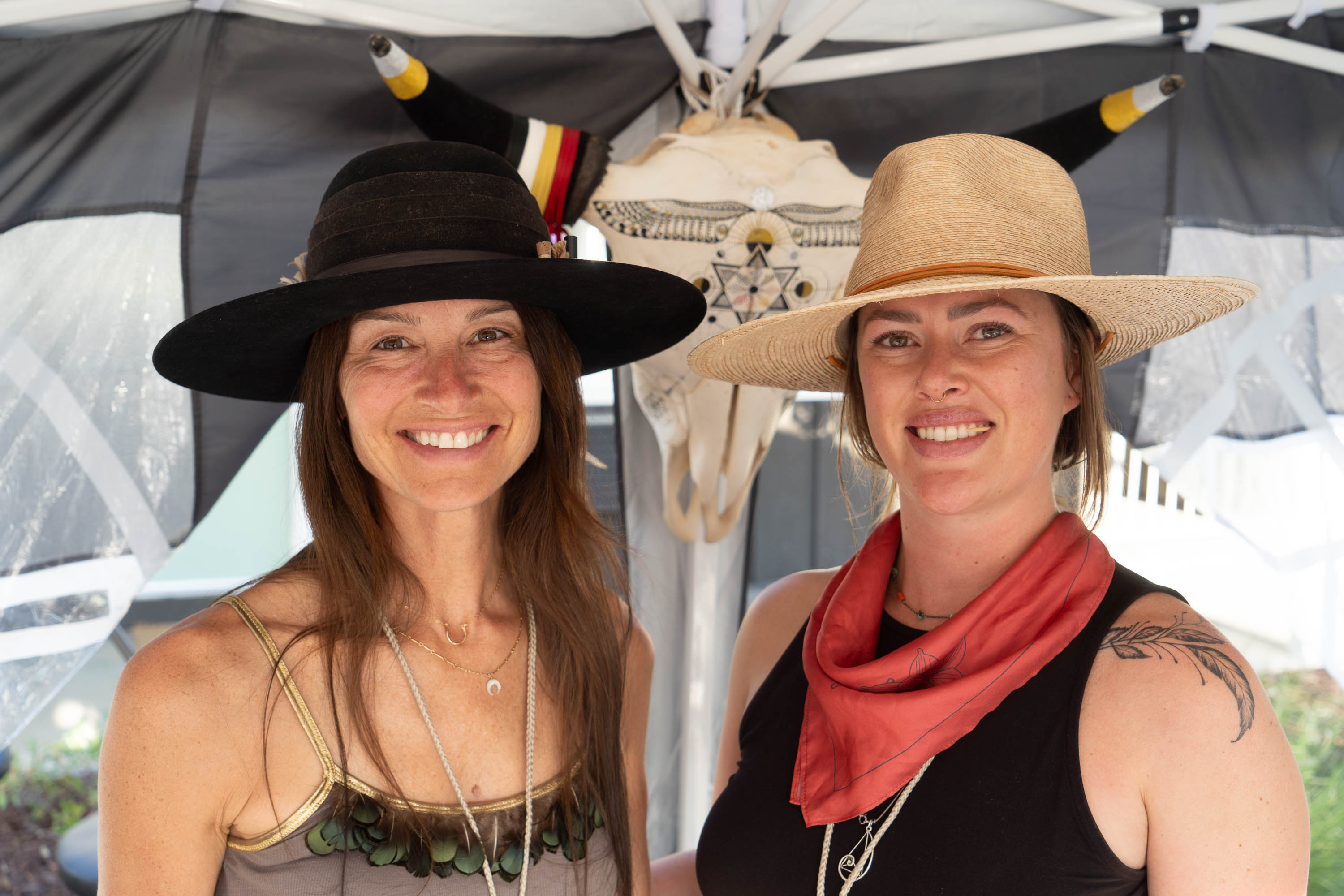 "Putting on a first-year festival is never an easy feat." said Katie Fox, Festival Director and owner of the digital media company Blooming Footprint. "I've been doing this for almost 20 years and together with Lisa and Duane, we really hit all the marks. An over-the-top VIP experience with farm-to-table food, masterfully curated cocktails and extraordinary music in a stellar location. The Horseshoe Music Festival was simply a dream!"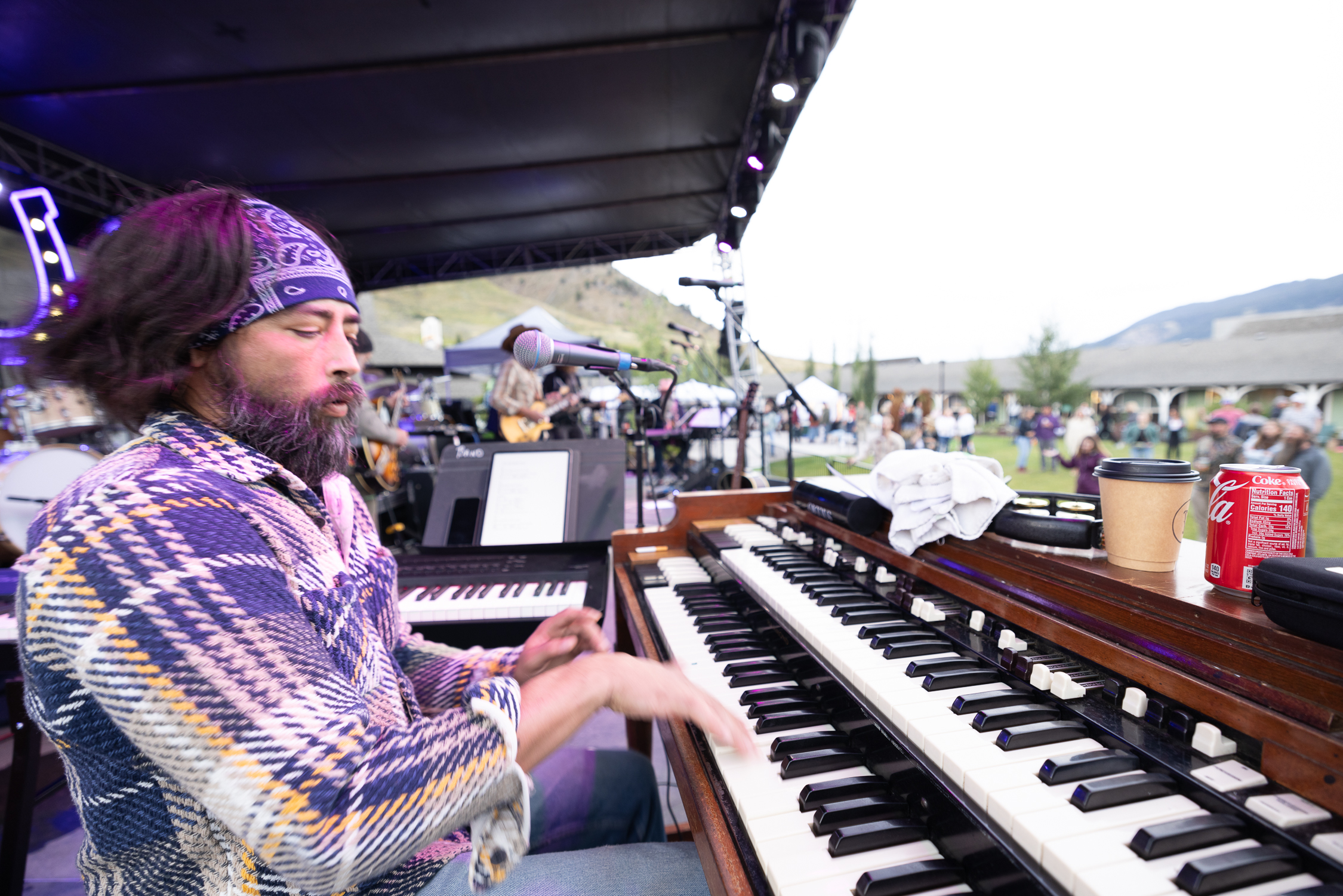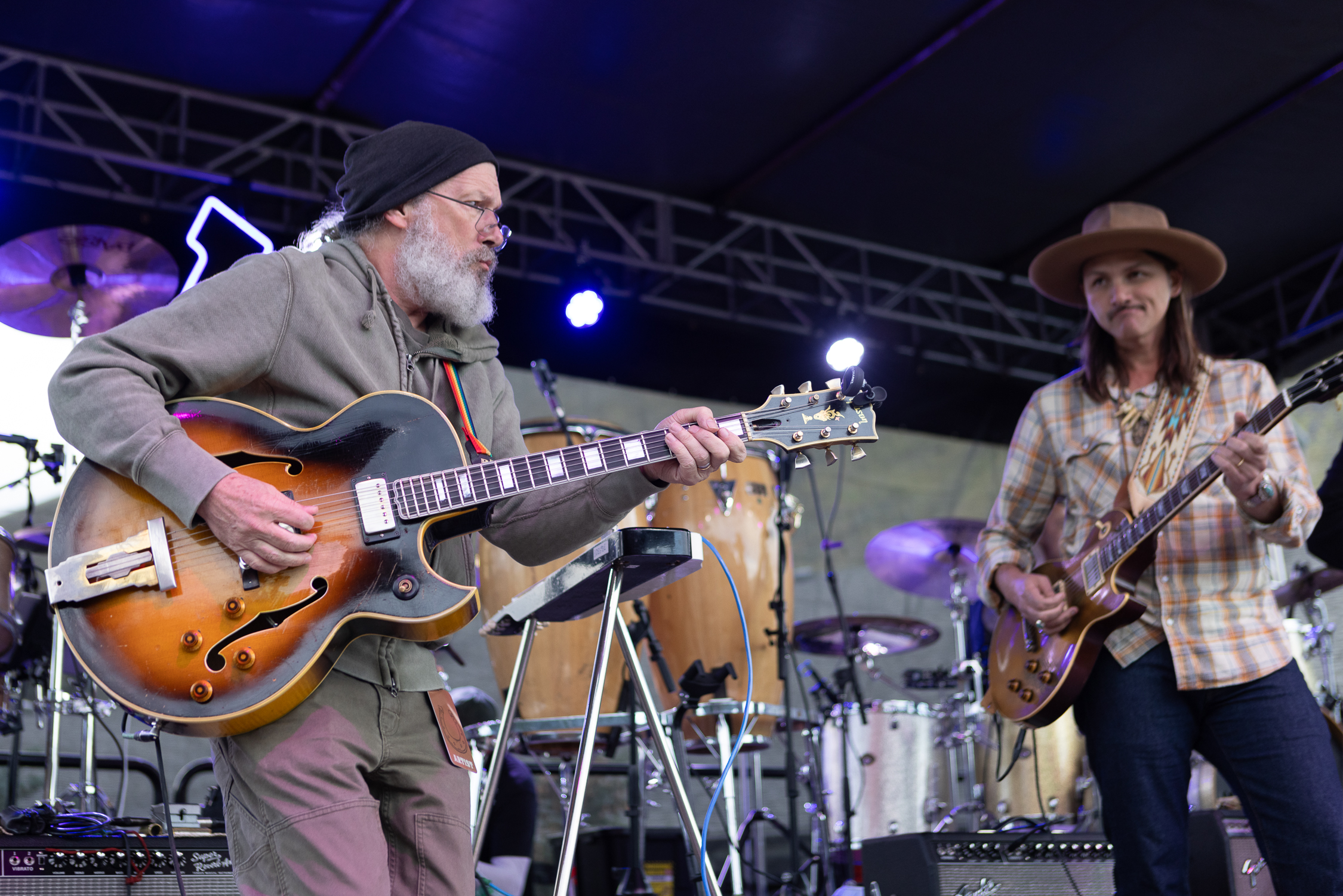 THEMED NIGHTS & HIGHLIGHTS:
Night 1 – Americana w/ special tribute to Robbie Robertson (music inspired by tradition American/Country music)
*Chest Fever (Maggie Rose and Nicki Bluhm singing together)
*Down by the River (Lamar Williams Jr singing)
*Seven Turns (Duane Betts)
*After show Cosmic jams (Dj Logic, Daniel Donato, Duane Betts, Jeff Arevalo, Pedro Arevalo, etc)
Night 2 – Skulls & Peaches (music inspired by Grateful Dead & Allman Brothers Band)
*Ramblin Man (Duane Betts, Daniel Donato each taking a verse)
*Why Does Love Got To Be So Sad (Jimmy Vivino singing)
*Tennessee Jed (Maggie Rose singing)
*After Show (DJ Logic, JD Simo, Lamar Williams Jr, Jorgen Carlsson joined the regular crew)
Night 3 – Blue Orleans (a night of Blues & New Orleans heat)
*Yellow Moon (George Porter Jr on bass & Lamar Williams Jr vocal)
*Fiyo on the Bayou (George Porter Jr on bass and vox)
*After show > JD Simo & Friends (JD and Duane trading licks like never before)
DUANE BETTS & PALMETTO MOTEL:
Johnny Stachela (Allman Betts Band)
Pedro Aravelo (Dickey Betts Band)
Jeffery Aravelo (Goose)
Alex Orbison (Allman Family Revival)
Carey Frank (Tedeschi Trucks Band)
Lamar Williams Jr. (Oteil & Friends, Trouble No More, North Mississippi Allstars, New Mastersounds)
THE SUPERGROUP PLAYERS:
George Porter Jr. (The Meters, David Byrne, Tori Amos)
Steve Kimock (Zero, Ratdog, Bruce Hornsby, Oteil & Friends)
Jackie Greene (The Black Crowes, toured w/ Gov't Mule, B.B. King, Huey Lewis & more)
Daniel Donato (Cosmic Country, Trouble No More, opened & sat in with Widespread Panic)
Maggie Rose (Grand Ole Opry regular & has opened for Marcus King & Tedeschi Trucks)
Nicki Bluhm (Bob Weir and Phil Lesh & Friends regular)
Jorgen Carlsson (Gov't Mule)
JD Simo (Elvis Movie guitarist)
Adam Abrashoff (JD Simo)
Erika Wolf Orbison (Nikki Lane)
DJ Logic (Project Logic, The John Popper Project, Steve Molitz, Freekbass, O.A.R.)
THE GIVE BACK:
"We had so much fun while still making steps to making our world & community a better place. Not only did we do our best to eliminate as much plastic & waste from the event as possible, we also helped to raise money for local causes that we believe in, The Community Housing Trust, The Snake River Fund & Slow Food in the Tetons." says festival producer Lisa Hadley Betts.