Mark Vann's spirit parted company with his body on March 4, 2002.  Mark consistently lived by the motto of "Go Big!".  He applied this motto to both playing music and his unending willingness to offer his time and knowledge to teach anybody who wanted to learn.  He encouraged others to "Dream Big", "Go Big", and "Pick Big", and personally supported their efforts to do so.The Mark Vann Foundation was created to continue the spirit of joy, gratitude, and generosity that Mark brought to our collective communities through his life and music.Our primary mission is to serve community based non-profit organizations bringing light, love and laughter into the lives of those in need through nature, music and the arts; and to provide a conduit for kindhearted people with similar values to nurture impactful positive change within their own communities.This year's show is bigger than any year before!  Great American Taxi (featuring Mark's band mate in Leftover Salmon and long time friend Vince Herman) will be hosting the event for the 6th year in a row and they'll be bringing their friends from The Contribution for one of their few shows performed each year (the band features Tim Carbone of Railroad Earth, Keith Moseley of String Cheese Incident, Matt Butler of Everyone Orchestra and Jeff Miller and Phil Ferlino of New Monsoon), The Bill McKay Band (Bill played with Mark in Leftover Salmon), and Andrew McConathy and the Drunken Hearts.  Every year Mark's old friends show up and pitch in – previous unannounced guests have included Jeff Austin, Todd Snider, Drew Emmitt, and Billy Nershi just to name a few – so you never know who might show up at the show!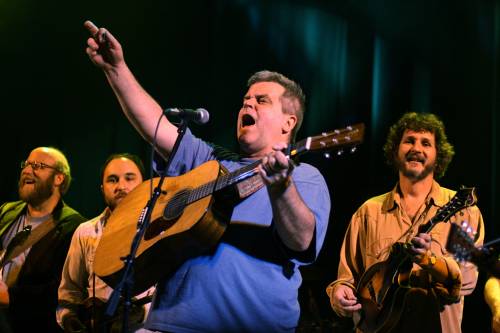 The theme this year is Shimmer n Shine, so be sure you shimmer, shine and sparkle (like Mark Vann's spirit)! Proceeds for this year's event go to There With Care (www.therewithcare.org) and Care Connect of Boulder County.  We're also excited to announce that this years' show will be ALL AGES!!  (Under 18 must be accompanied by an adult)  In addition we'll be holding an instrument drive again this year with instruments benefitting Parlando (www.parlando.org) and requested instruments are guitar, violin, clarinet, cello, oboe, trumpet, trombone, saxophone, and flutes.CareConnect is a 40-year-old nonprofit serving more than 2,500 seniors and adults with disabilities in Boulder County through volunteer-powered Safety Net Services. These services include grocery shopping and delivery, home repair, fall-prevention, medical transportation, yard cleanups and more. Thousands more benefit from File of Life, Holiday Fruit Baskets, and 50Up! Cable television program and the RSVP volunteer program mobilizes more than 750 volunteers to meet community needs.  For more information, please call 303-443-1933 or visit www.careconnectbc.org.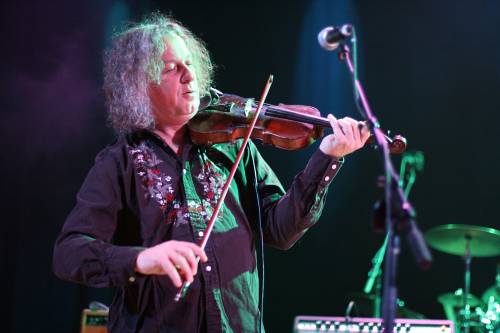 There With Care's mission is to provide a wide range of thoughtful and fundamental services to children and families during the critical phase of a medical crisis. We serve families referred by medical agencies, by building a network of services and people who ease the burden of life's day-to-day obligations with compassion and care. The simplest daily tasks become overwhelming when parents are faced with the burden of caring for their child during a medical crisis. We work with hospitals and social workers, to support the entire family during emotionally, financially, and physically challenging times.