Achilles Wheel, which has been carving an ever-widening circle of fan appreciation over the past eight years, is working on a new live recording project, the second session of which was a real humdinger in their idyllic, rustic hometown of Nevada City, Calif., on August 21.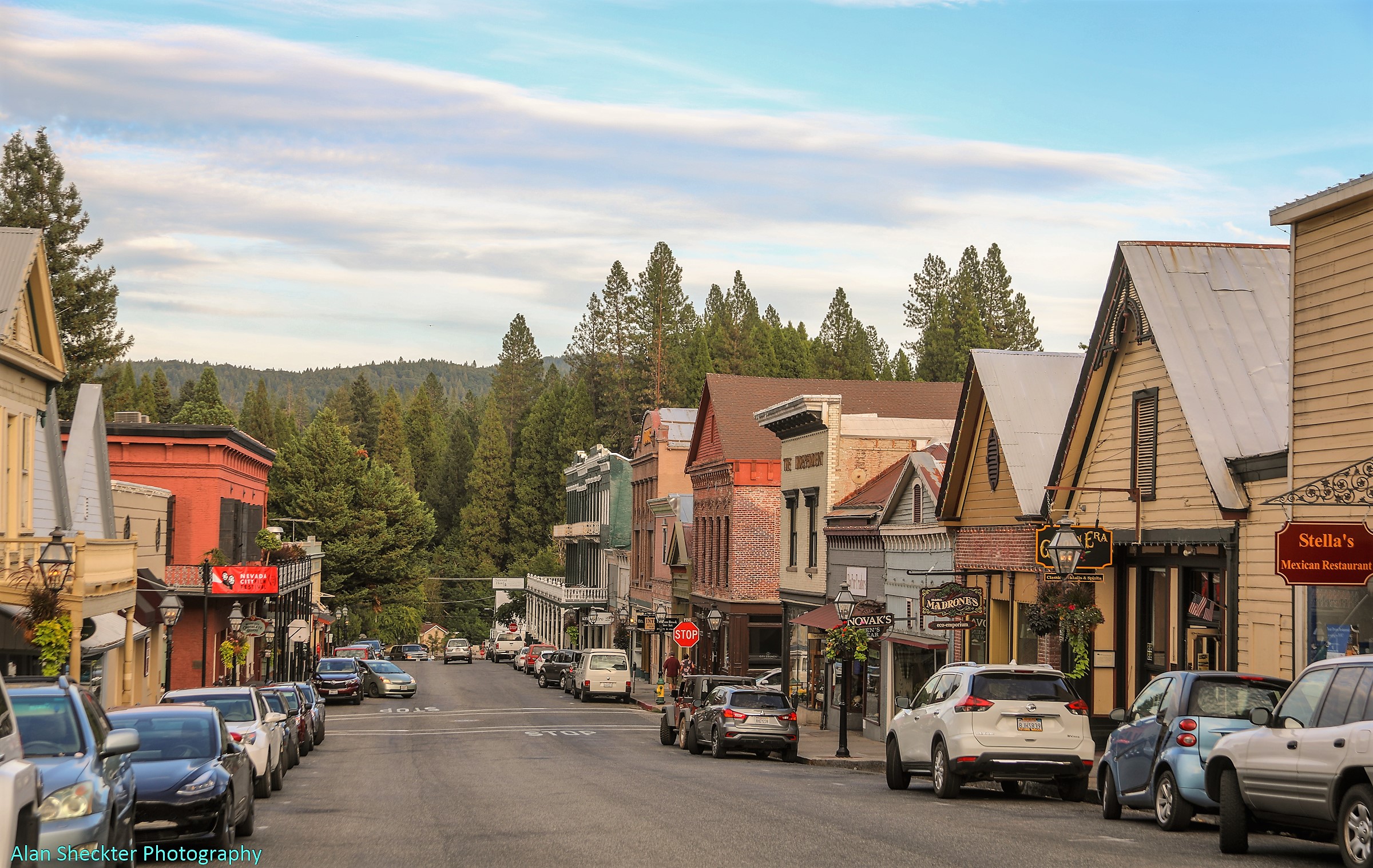 Many Achilles Wheel enthusiasts were first inspired by band appearances at regional clubs and listening rooms, and such notable high-profile California proceedings such as the High Sierra, California Worldfest, Kate Wolf, Hangtown, June Lake Jam, Strawberry, Just Exactly Perfect, and the soon-to-to-come Santa Cruz Mountain Sol music festivals, as well as ongoing appearances at Phil Lesh's Terrapin Crossroads. And while many of those Achilles Wheel aficionados dig the group's four studio albums, they are keen for a new live project.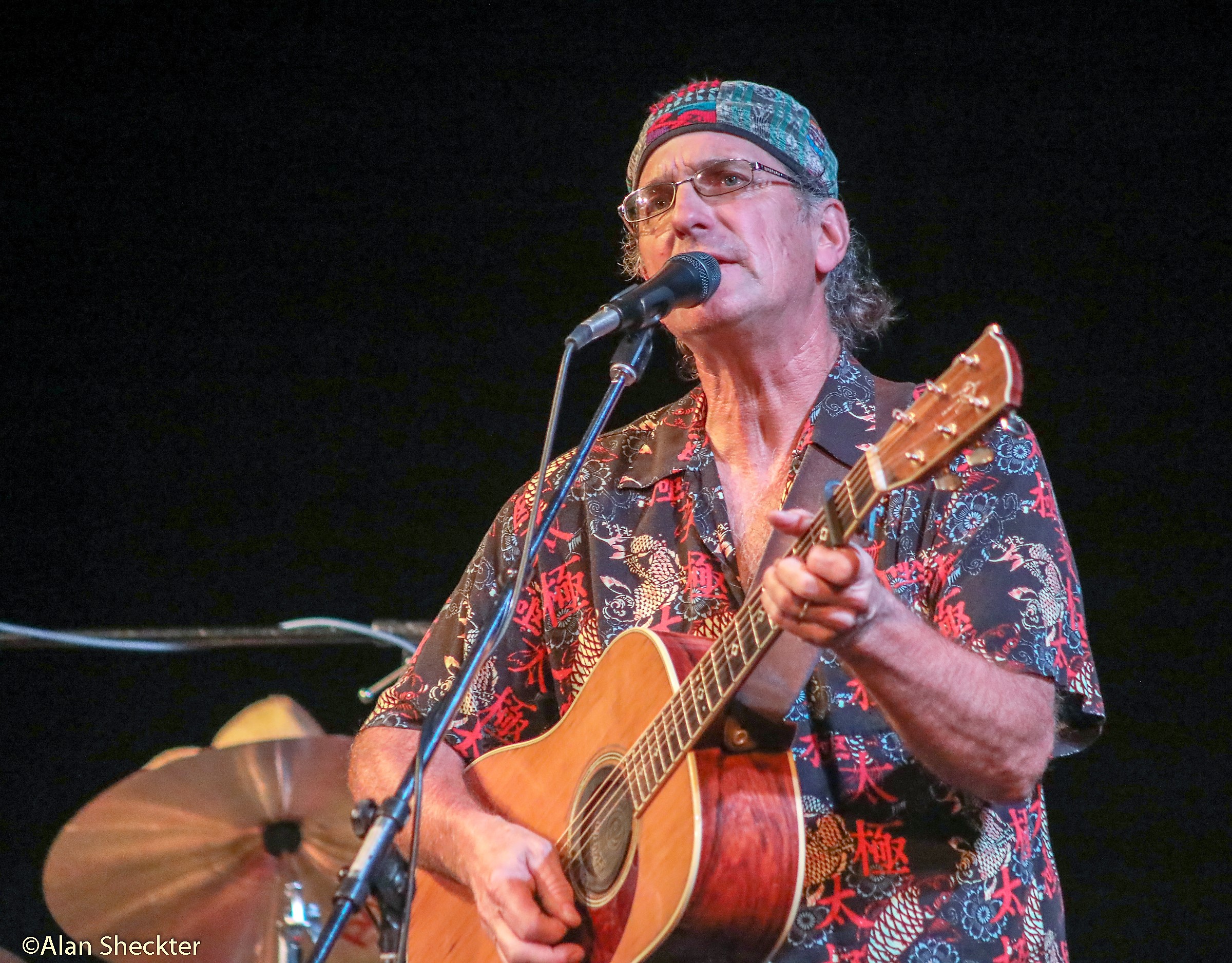 "We put out 'Sanctuary' a year-and-a-half-ago," explained Achilles Wheel co-front man Paul Kamm while sitting around a large table before the show. "Since then our fans are like, 'We love your studio records, that's very cool, but what we want are more live recordings because those are the shows that we come to and we want to hear recordings of what it is that we experience when we come to see the band." So, this year we're not doing a studio recording were doing live recordings at a bunch of places around Nevada County."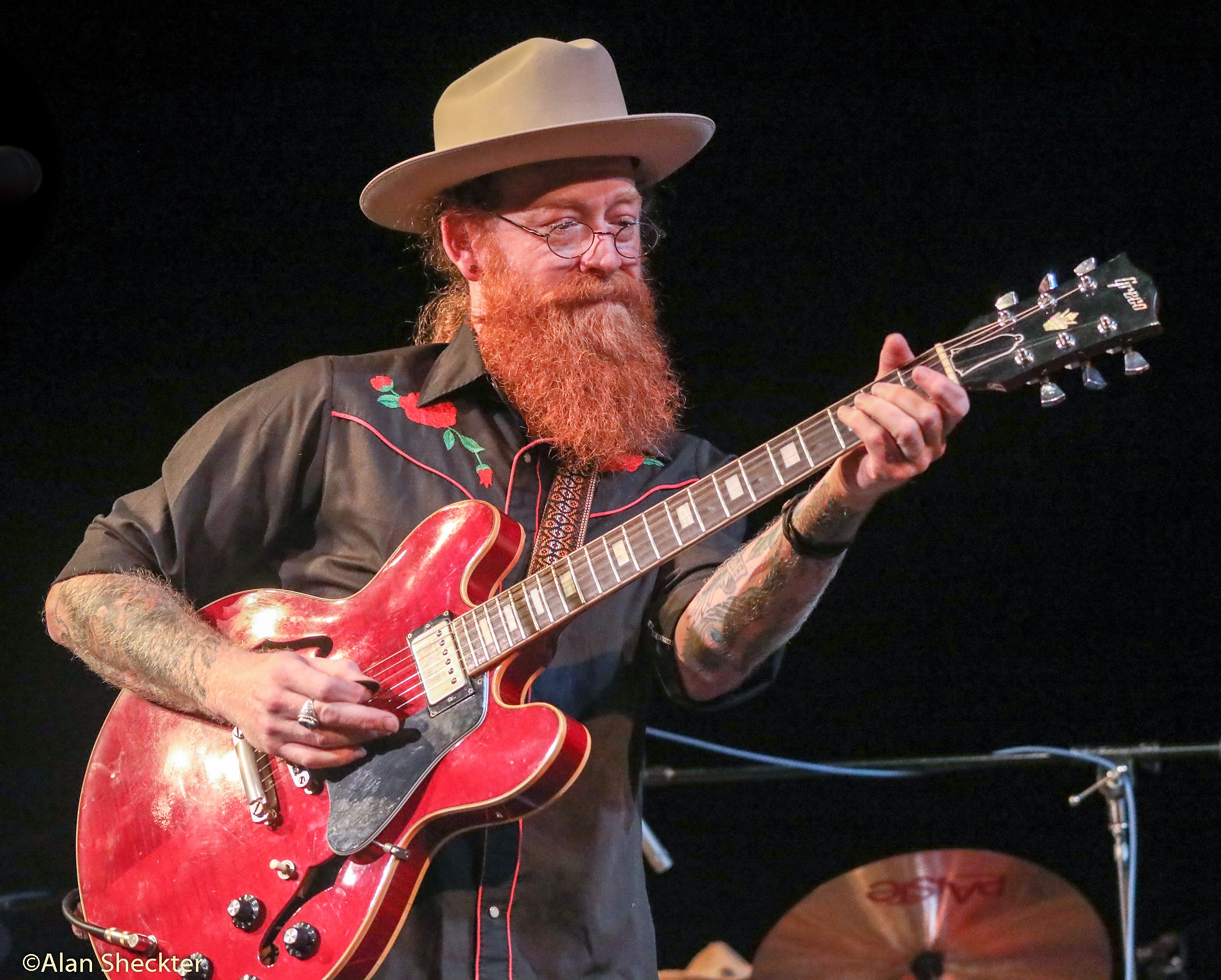 The band's songs, crafty in lyrics and arrangements, delivered live as powerful rock 'n' blues, and sizzling with extended, irresistibly psychedelic jamming, were crackling with energy on this night. While Achilles Wheel can pay and has paid homage to Grateful Dead songs with the best of 'em, this show consisted of all original offerings, including a couple new ones that the band, and the audience, tried on for size for the first time. The show took place at the historic Nevada Theatre, which opened in 1865, and is California's "oldest existing theater building," according to a plaque out front.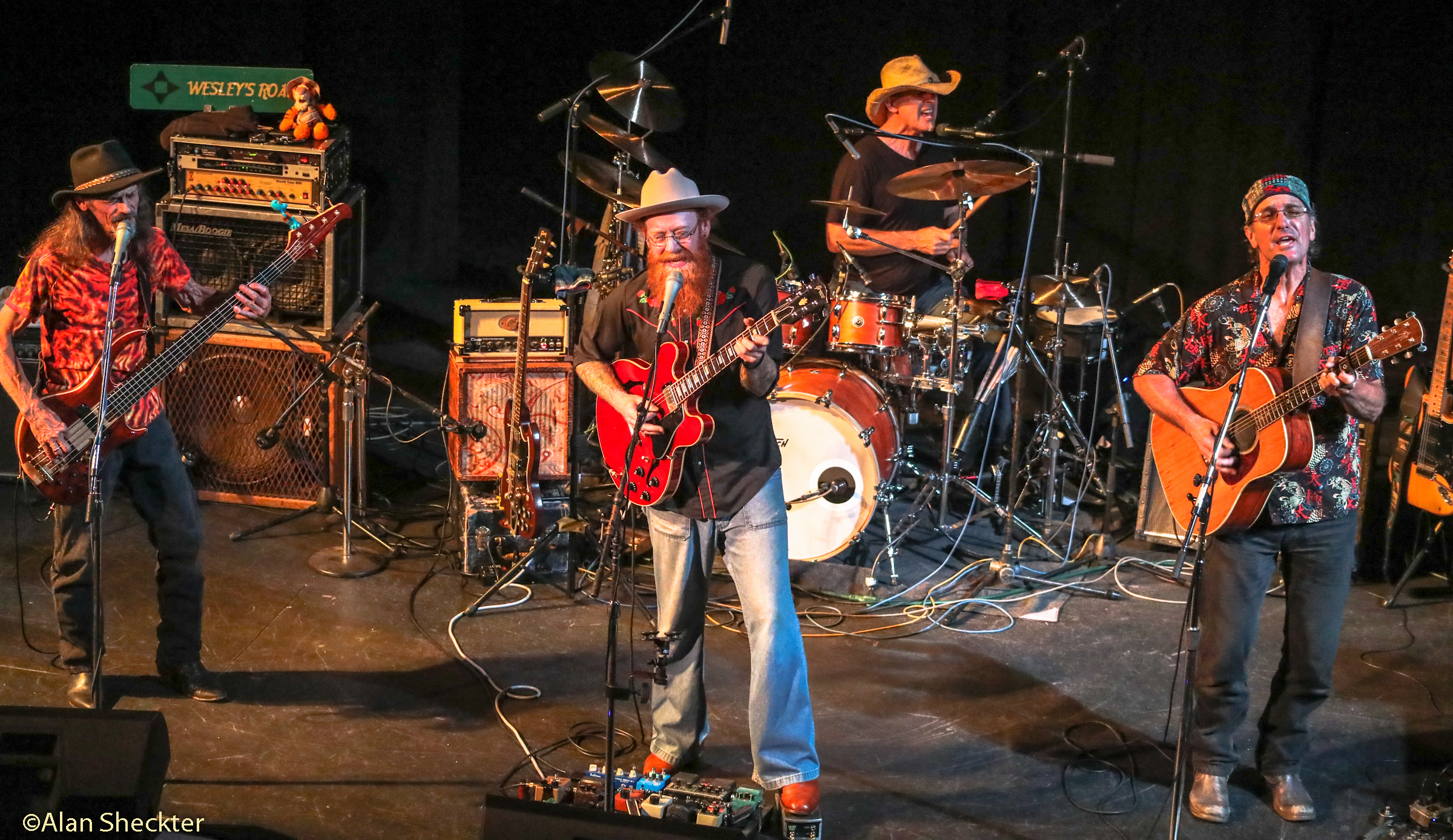 The triad of front-line players that includes Kamm (guitar, vocals), Jonny "Mojo" Flores (lead guitar, harmonica, vocals), and Shelby Snow (bass, vocals) – who often also perform as an acoustic and/or electric trio – displayed their uncanny knack for nonverbal communication on stage. Such cohesiveness drove their separate parts into remarkably dynamic, yet single-voiced pieces of music.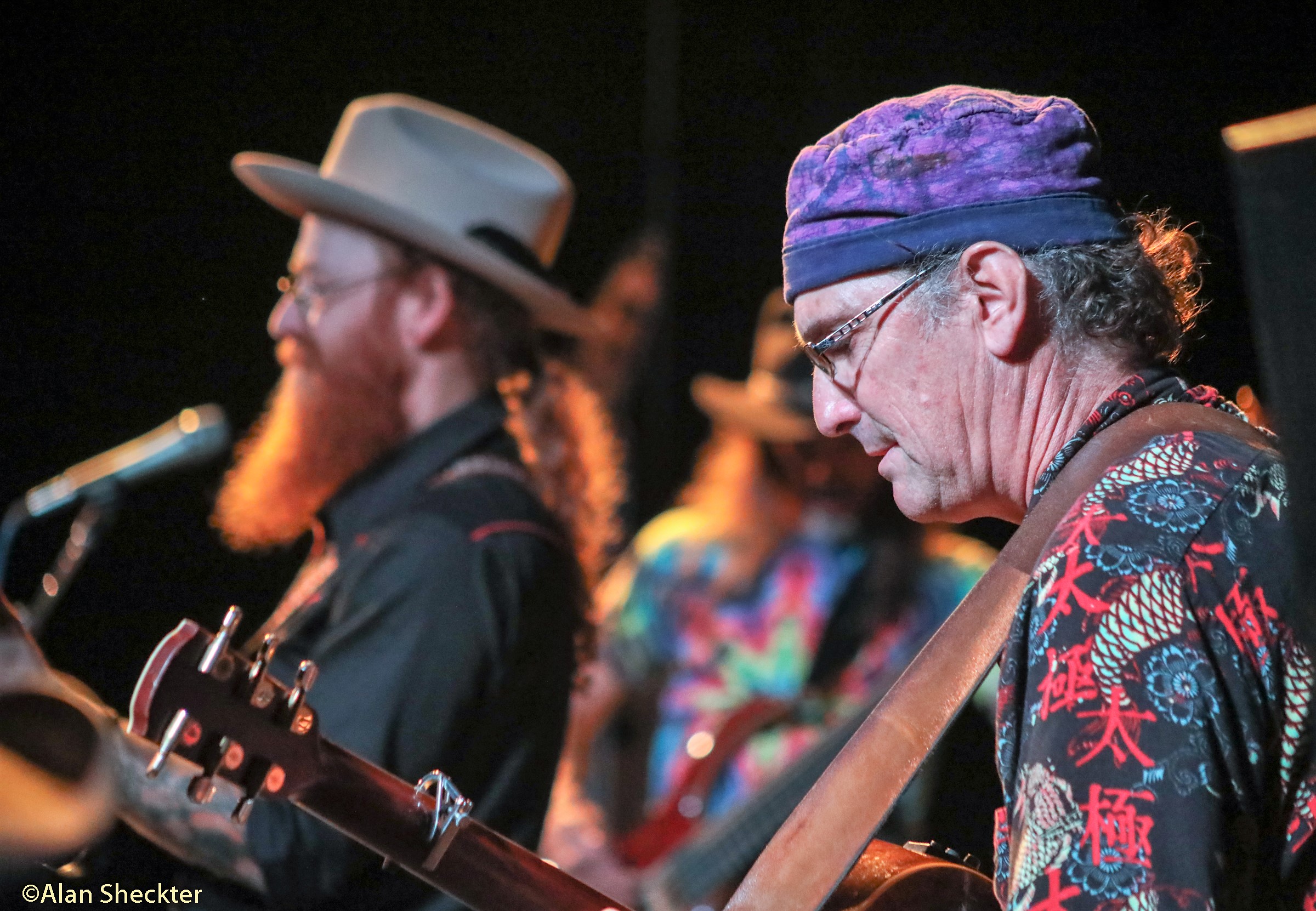 Kamm's diverse musical background includes songwriting, recording, and touring over the past 35-plus years with Eleanor McDonald as half of an engaging contemporary-folk music duo, and performing for many years in The Grateful Dead tribute band The Deadbeats. Both of these prolific segments of his music timeline serve him well as Achilles Wheel's more traditional singer/songwriting force, a perfect juxtaposition to Jonny Mojo's and Snow's more unbridled, cowboy-psychedelia presence.
Mojo, with his trademark long red hair and beard and cowboy hat, is perhaps the band's most defining player. With the ability to pen and sing a twangy song, and back it up with Dickey Betts-like, Jerry Garcia-like, and more important, Jonny Mojo-like lead/slide rock 'n' blues guitar flourishes, he dazzled the hometown audience. In addition to his work with Achilles Wheel, Mojo also leads A Band Beyond Description and often plays as a solo act or along with other notable Northern California musicians such as Stu Allen and Scott Guberman, and groups like the Rusty Buckets and Old Mule.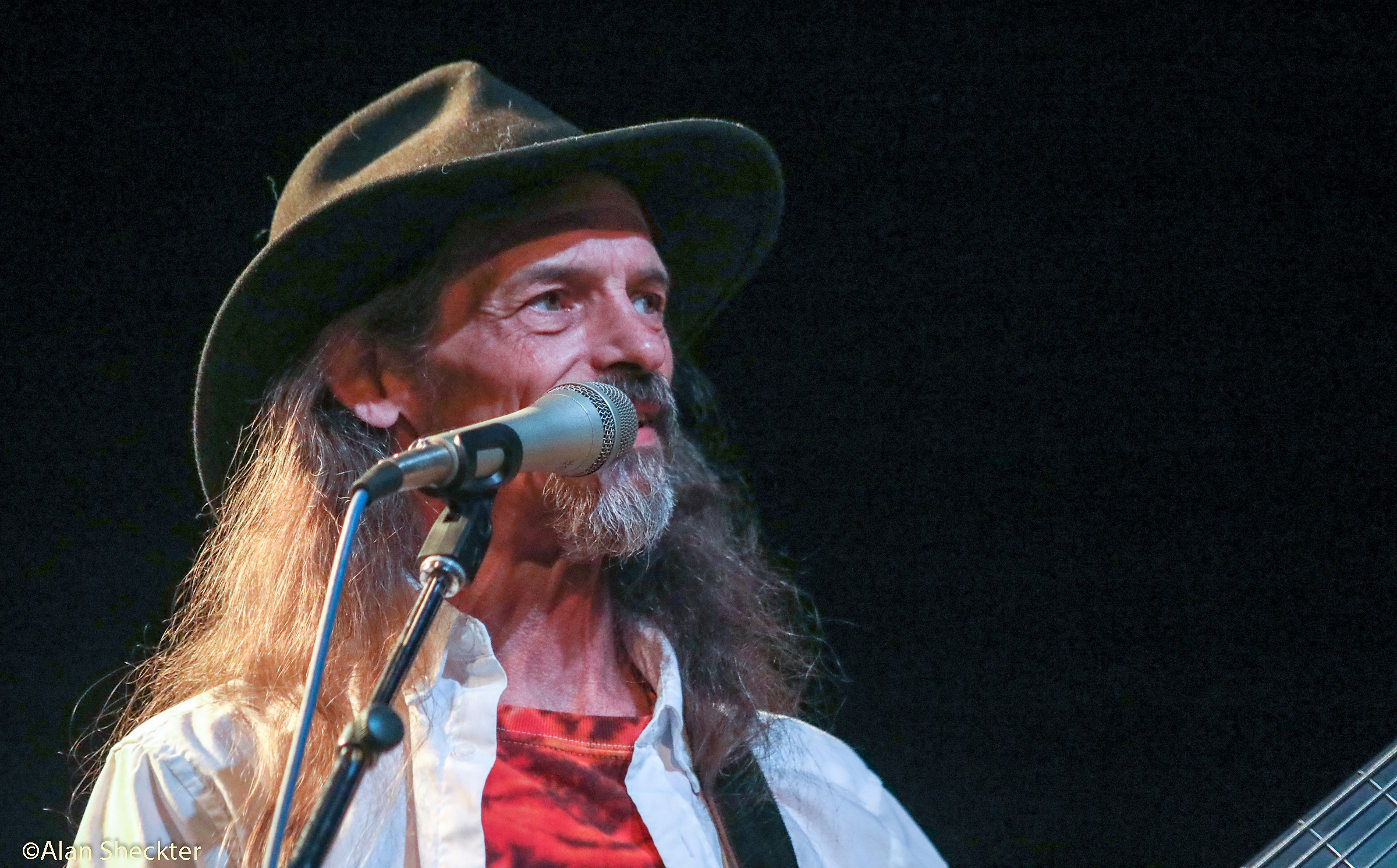 Snow's long musical timeline includes sharing a stage with an illustrious cast of characters including Bill Kreutzmann, Carlos Santana, John Cipollina, Steve Kimock, Carole King, Lacy J. Dalton, Gene Harris, Johnny Otis, and John Dawson. His bass passages were intricate and lively, and always on the mark.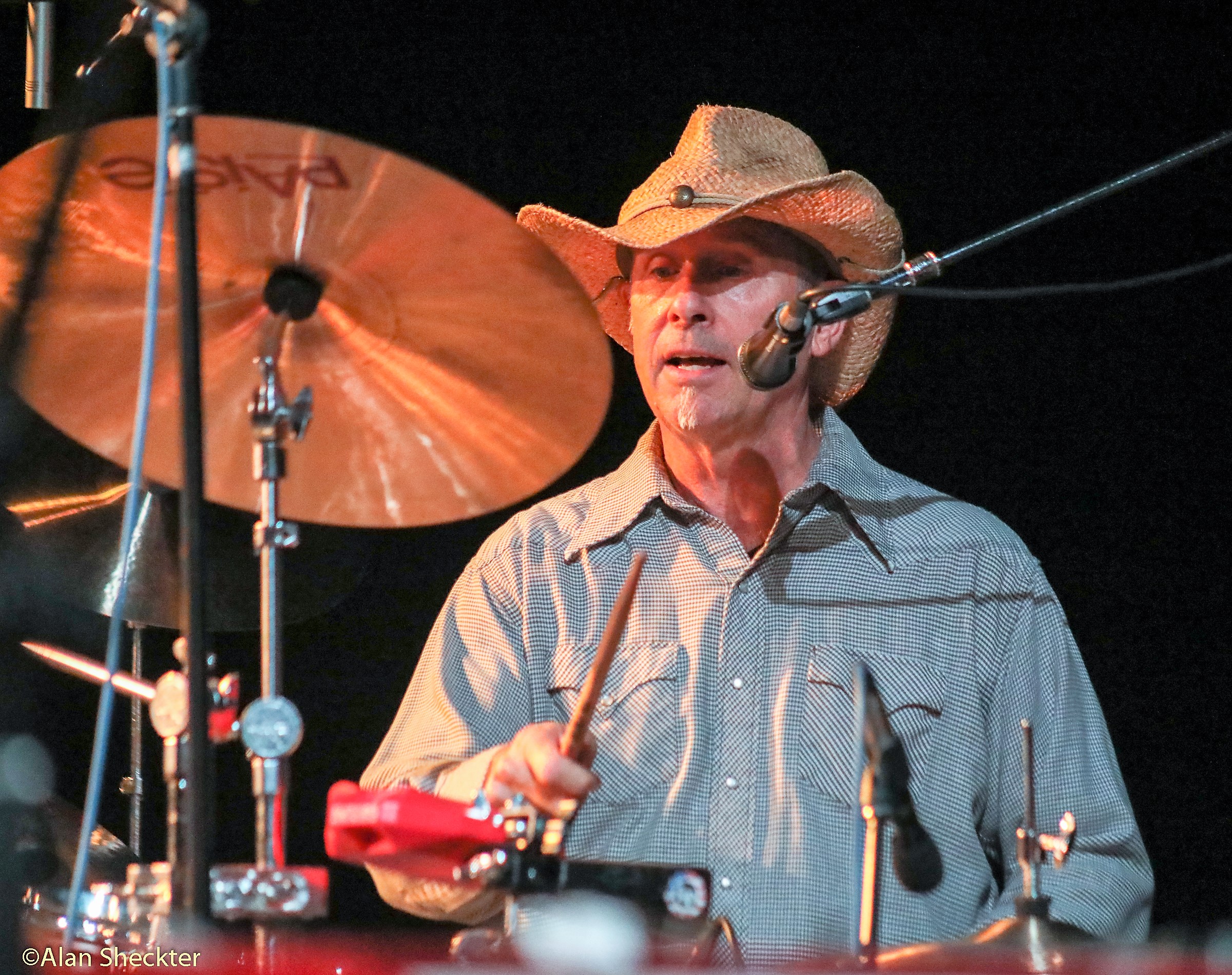 Drummer Mark McCartney, who also played with The Deadbeats, was a monster on the drum kit, putting forth an energetic array of rhythms that left no room for audience letdown after the band went from two drummers to one in the past year.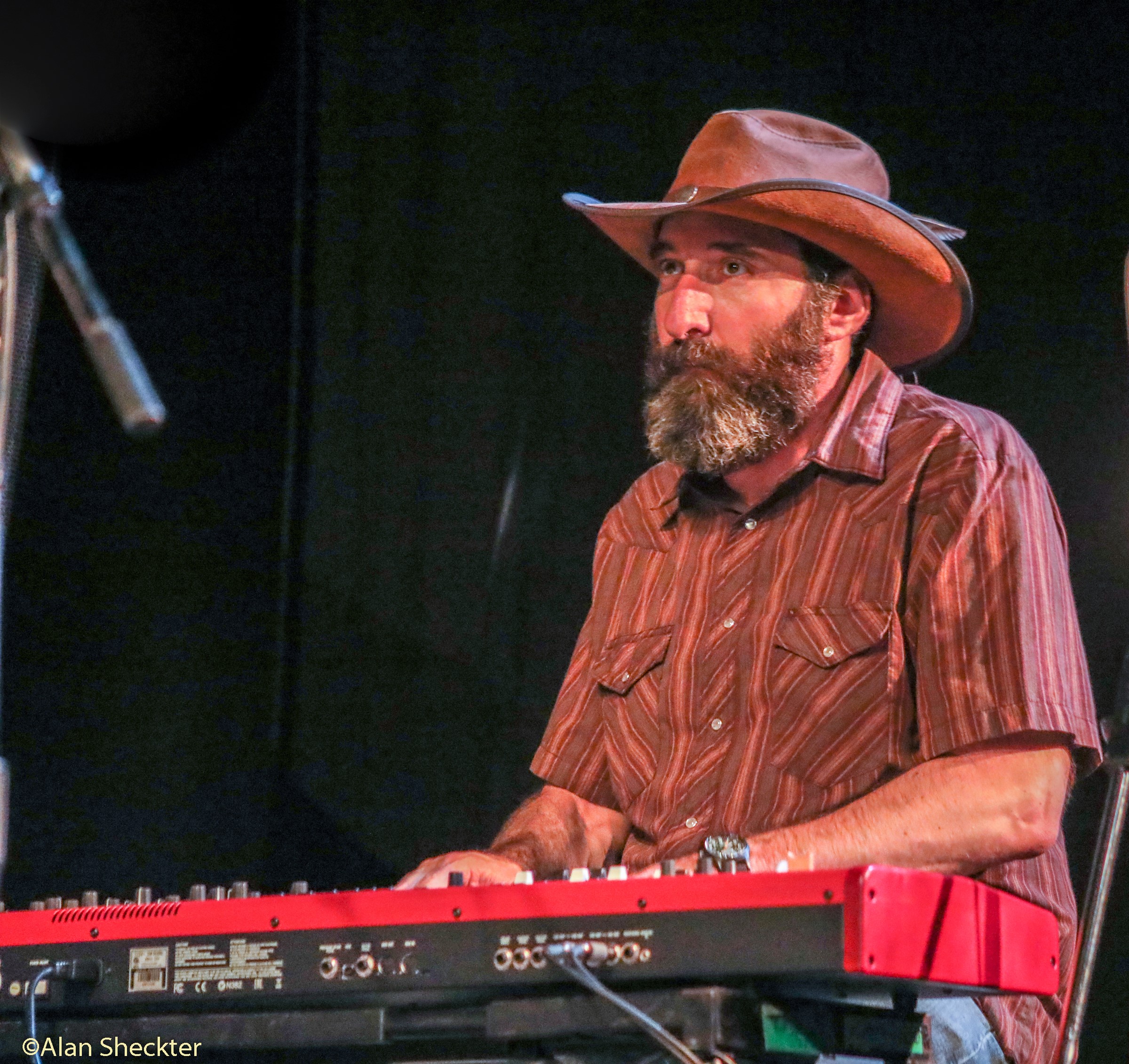 Finally, Ben Jacobs, the most recent addition to Achilles Wheel though he's now been part of the fold for a few years, was excellent at taking what the other bandmates were "saying" and replying with excellent accompaniments on keyboards and occasional accordion. Jacobs also performs with notable bands Poor Man's Whiskey and the Grateful Bluegrass Boys.
The next such live recording series session is set for October 26 at the Crazy Horse, also in Nevada City.