Sammy Hagar, Bob Weir, Dave Grohl, Sarah McLachlan, Mick Fleetwood, Pat Benatar, Don Felder, and Steve Vai lent their musical support at The Fillmore in San Francisco on May 15 for the fourth annual Acoustic- 4-A-Cure benefit concert. The show, for which musicians played for free according to event co-creator Hagar, benefited the pediatric cancer program at the University of California San Francisco's Benioff Children's Hospital.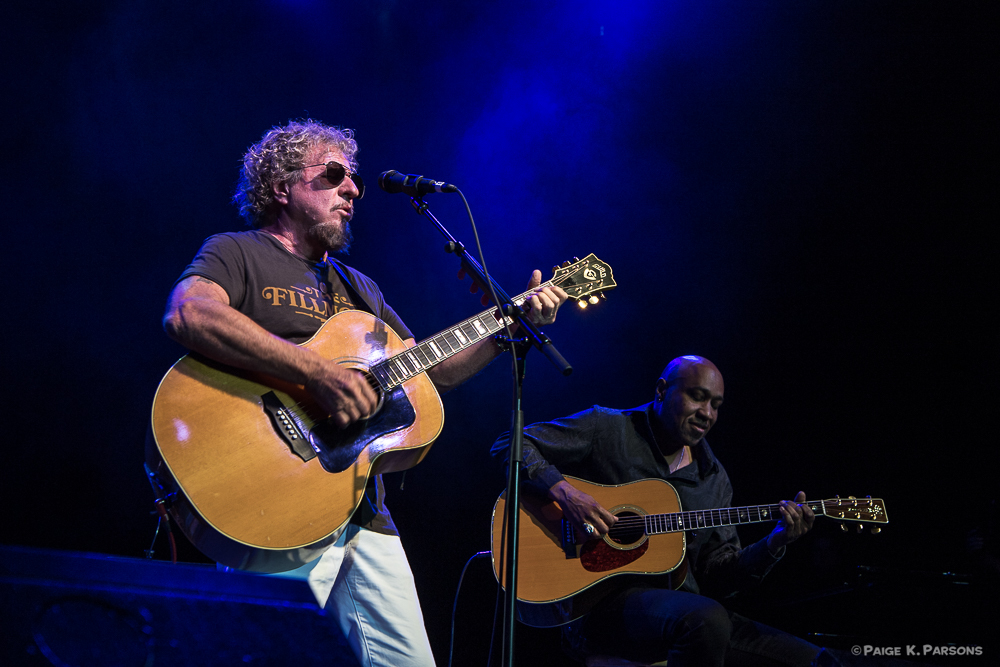 Hagar kept the pace brisk and entertaining as the jolly and affable ring leader for the grand two hour, 45-minute set.  Hagar's lead-in set, with just he and longtime musical partner Vic Johnson strumming at his side, consisted of the self-descriptive "Sam I Am," Depeche Mode's "Personal Jesus," the brand new "Father Time," and a crowd pleasing version of Van Halen's iconic "Right Now."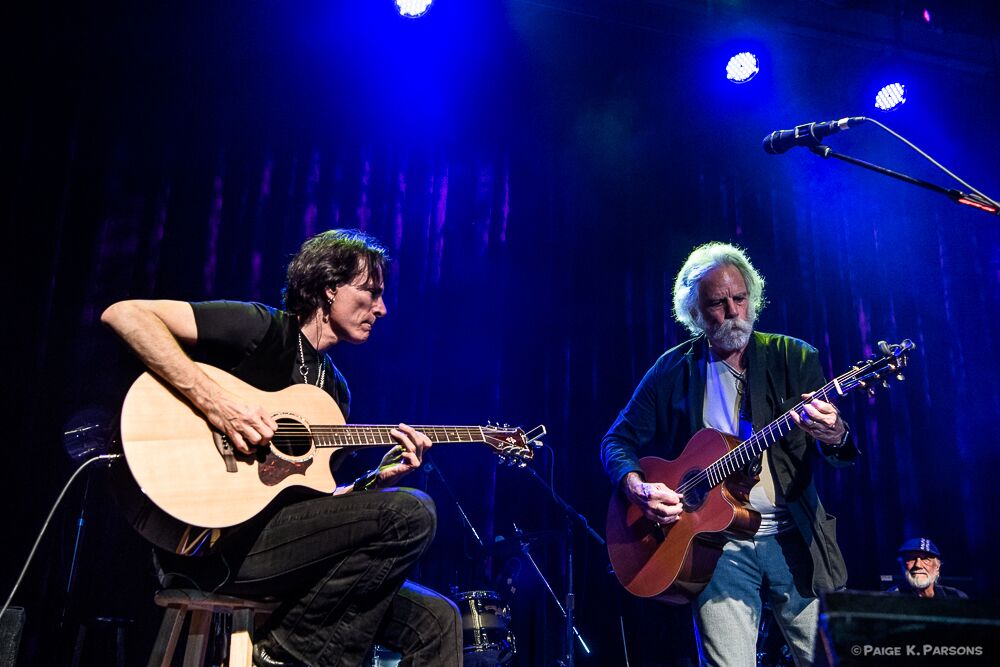 Grateful Dead co-founder Bob Weir entered the stage next and was vigorously hugged and then lauded by Hagar as a guy who had played the Fillmore stage innumerable times over the years. And spanning the years, Weir's interesting set included song lyrics he wrote back in 1968 to a song he wrote in 2016. The set began with a quiet solo rendering of "Peggy O," a traditional ballad that The Grateful Dead performed oft times with Jerry Garcia at the mic. Steve Vai (acoustic lead guitar), Mick Fleetwood (drums), and Bay Area bass player Ruth Davies joined Weir as he carried on with a fine version of "Easy to Slip," a Little Feat tune that he has performed for some 35 years. That morphed nicely into "Only a River," the most popular of the offerings from Weir's 2016 solo project, "Blue Mountain."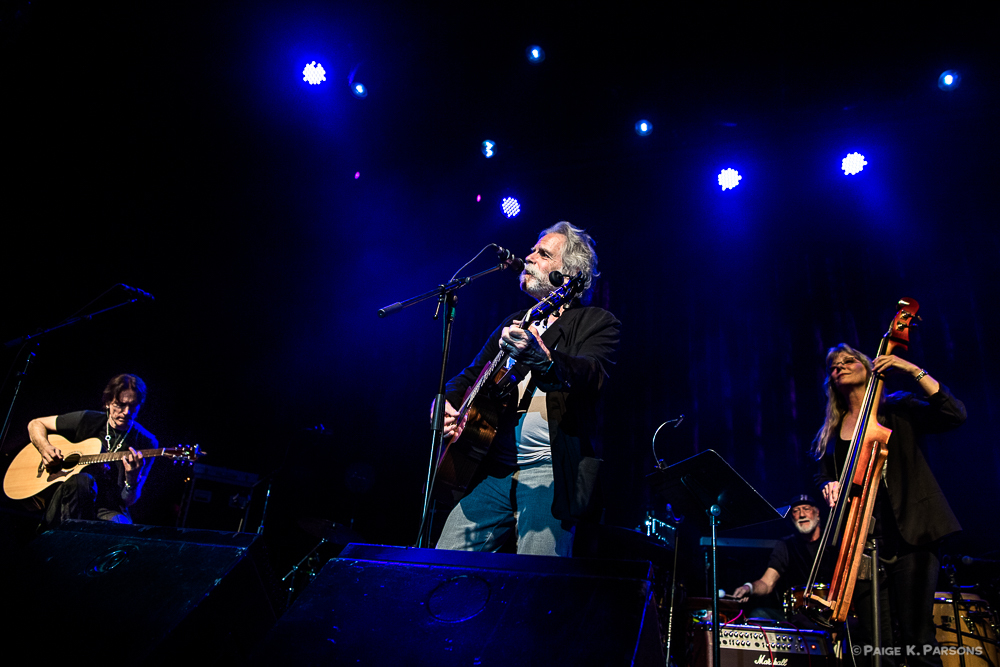 Next, strumming increased in pace and volume until it revealed itself as "The Other One," Grateful Dead's ode to the old psychedelicized days at The Fillmore and beyond. Fleetwood and Vai visibly appreciated playing in the band on this one – to coin a phrase – and did justice to the solid, acoustic-driven interpretation. Then, with Hagar back onstage, the players morphed into a party-hearty version of The Grateful Dead's "Loose Lucy," a song that Hagar played in the past with Weir. After more hugs and Weir's polite wave and bow-out, The Grateful Dead portion of the show was over, but the evening was really just beginning.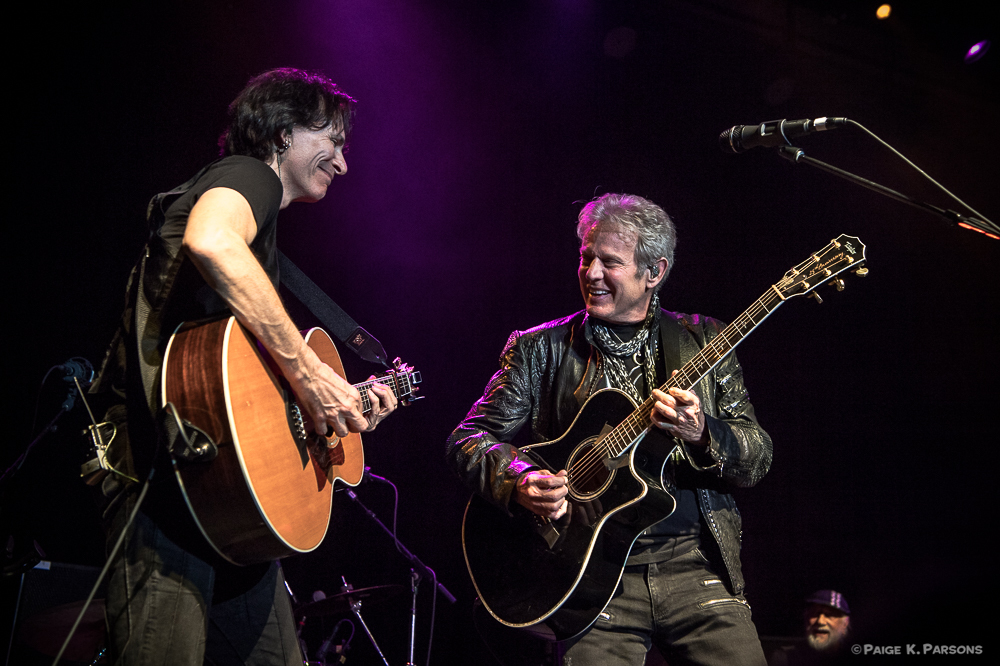 Next up, Don Felder took the spotlight. An unsung core member of The Eagles, Felder's long-time tenure with the band included several years sharing dual lead guitar duties with Joe Walsh. Here, with Fleetwood, Vai, and Davies still onstage, Felder sang and played guitar on reverent versions of The Eagles' "Tequila Sunrise," which he dedicated to the late Glenn Frey, and "Hotel California." Felder relished playing with Fleetwood, fondly pointing out that in days of yore, he and Fleetwood performed many, many nights together on co-billed Eagles / Fleetwood Mac shows.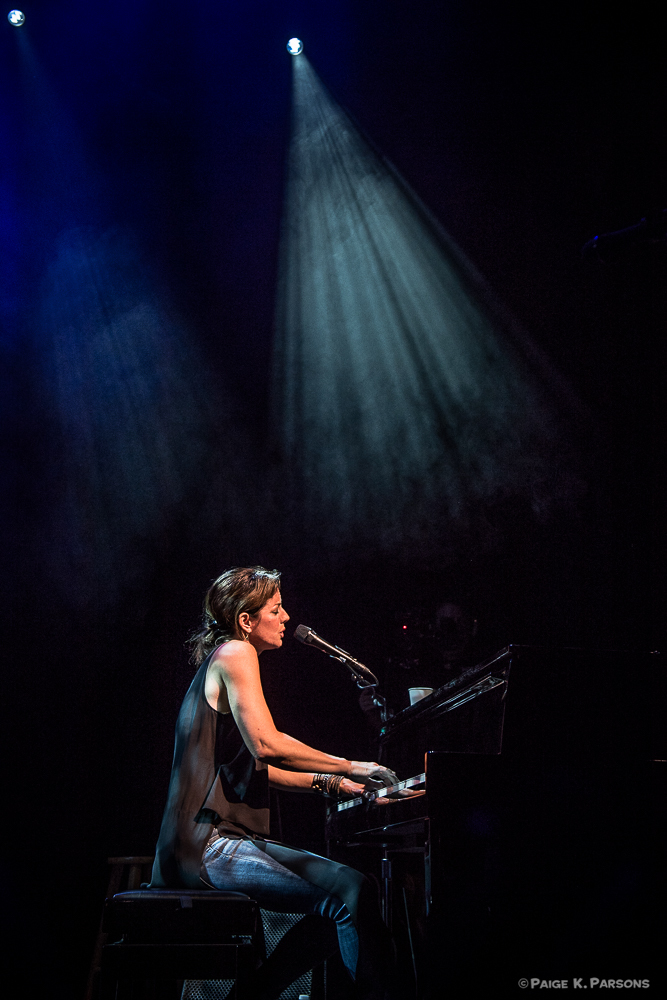 The stage was then cleared and Sarah McLachlan entered solo, sat at the piano, and delivered heavenly, voice-perfect versions of some of her famed pieces of music from the 1990s, namely "Possession," "Adia," and "Angel." She also performed "Beautiful Girl," recorded in 2014, which she dedicated to her children. Regarding cancer, "I have two daughters myself," she said, "and I can't imagine dealing with that beast."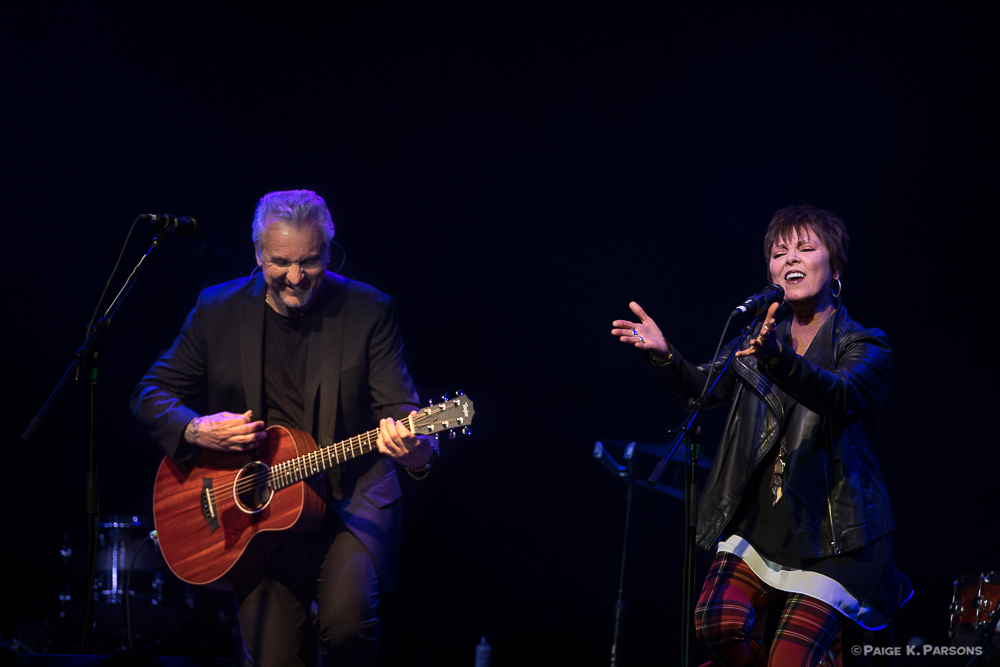 Pat Benatar, one of the most anticipated stars of the night, performed next with Neil Giraldo, her 35-plus-year partner on and off the stage. Seated on a stool, Benatar's powerful voice was still in great, dynamic form, satisfying the crowd who sang along with such classics as "Love is a Battlefield" (from 1983), "The Ties That Bind" (1993), "We Belong Together" (1984), and "the one that started it all," Benatar said, "Heartbreaker" (1979) that was wrapped around Johnny Cash's "Ring of Fire" and Roky Erickson's "Don't Slander Me."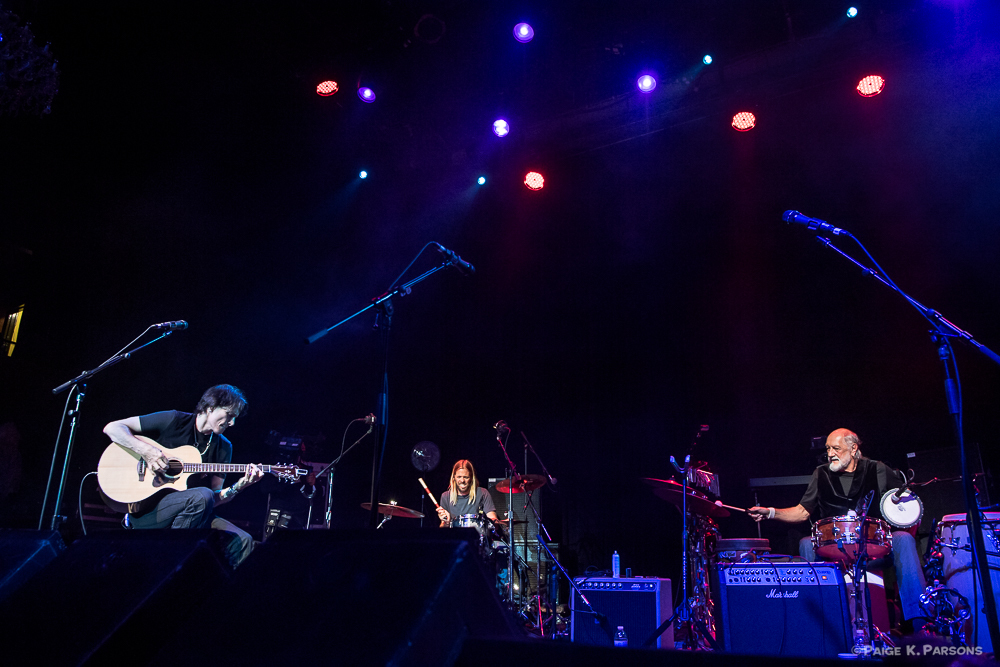 Next, Vai, whose storied live lead guitar collaborations over the years range from Frank Zappa to Whitesnake, led a jam with Fleetwood and Foo Fighters drummer Taylor Hawkins, which included a raging drum duet that eventually led into an epic version of Fleetwood Mac's "World Turning," with Hagar on vocals and the addition of Johnson to the stage.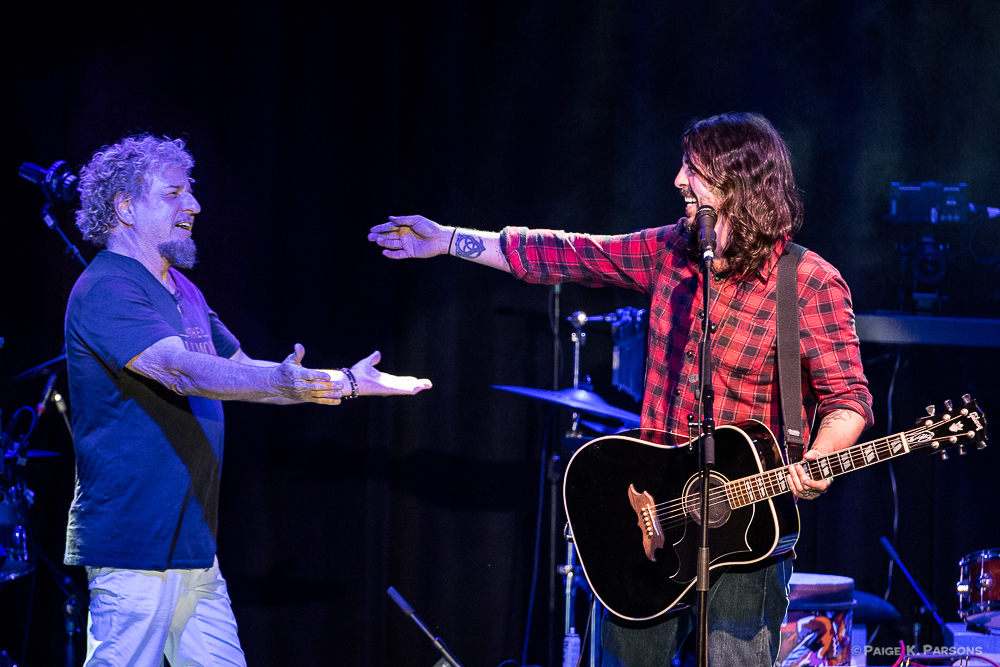 An engaging and talkative Grohl entered the stage with words for Hagar, "There goes my hero, go Sammy," he said. "He puts on a great party; he's been trying to get me drunk all night." Grohl's set, Foo Fighters songs all, included "Times Like These" (from 2003, performed as a solo), followed by – with Vai, Fleetwood, Hawkins, and keyboardist Rami Jaffee onstage – "My Hero" (1998), "The Sky is the Neighborhood," (debut of a new song), and "Everlong" (1997), which closed the show.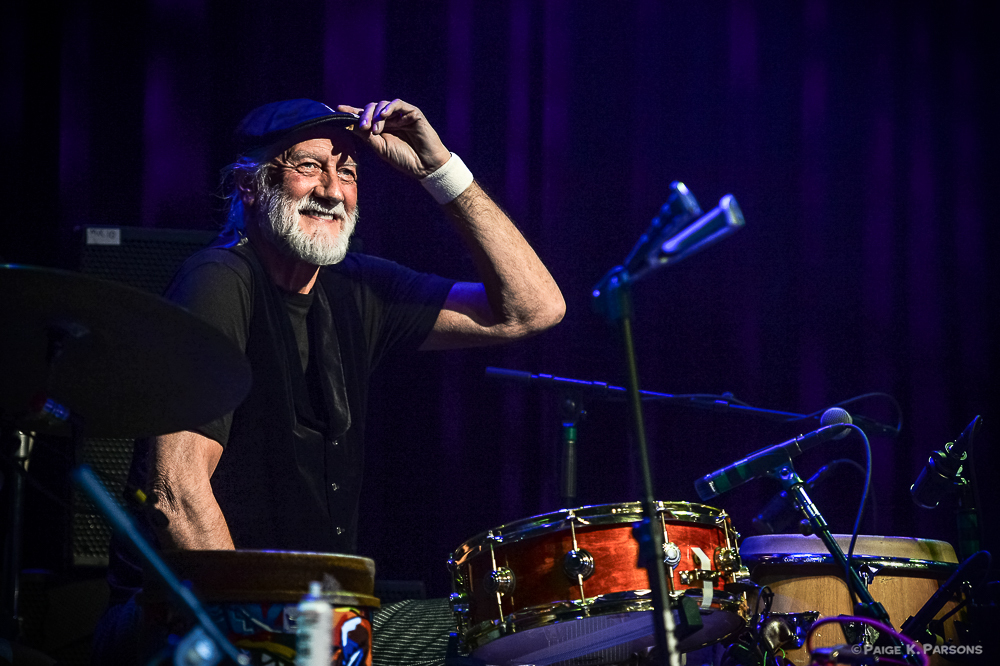 While Acoustic-4-A-Cure co-creator, Metallica's James Hetfield, appeared on a pre-recorded video, he was in New York on this night, performing on "The Late Show With Stephen Colbert."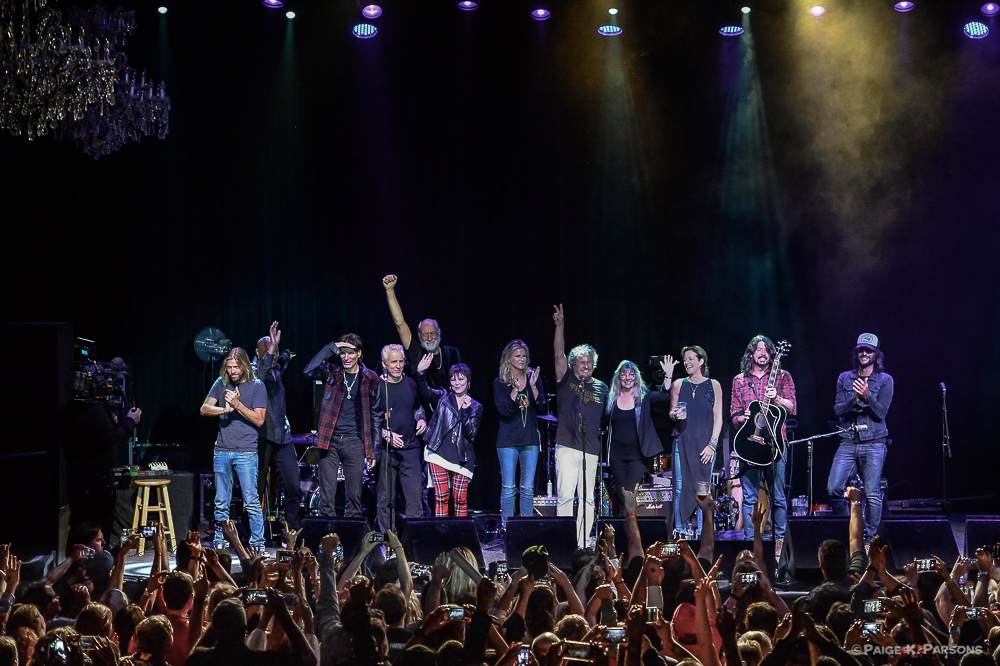 From Acoustic-4-A-Cure: "UCSF Benioff Children's Hospital creates an environment where children and their families find compassionate care at the forefront of scientific discovery, with more than 150 experts in 50 medical specialties serving patients throughout Northern California and beyond. The hospital admits about 5,000 children each year, including 2,000 babies born in the hospital. To donate to the cause, go to https://give.ucsfbenioffchildrens.org/landing/ways-to-give.