Alex Jordan is an old musical soul in a young man's body. He approaches things with the fresh perspective of a relative newcomer, but he's been playing so long—like since he could hold on to an instrument—that he has a fully rounded sense of the history of rock and its roots. And that's why The Subtle Exhibitionist presents such a wide range of musical flavors, cooked up with exquisite taste. Lots of it is brand new, but often you have the oddest feeling that it's an album you've had forever.
It didn't happen overnight. "In November of 2017, I got some demos together, and with my engineer/co-producer David Simon Baker, went into the studio for the first time. I had strep throat and was on antibiotics, so it was kind of a challenge, but it felt great to start work. We finished recording the last song a year ago, in March of 2019. Since Midnight North was playing 90 shows a year and I was working a day job, there were a few things that occasionally interfered with recording, but we sure didn't screw around."
"We set some musical goals, and I was pretty diligent about meeting them. By early 2018, I was full-time on keyboards for MN, so for the record I wanted to play all the guitar parts. I had Danny Eisenberg (Mother Hips, Ryan Adams, Counting Crows) play the Hammond on "Your Kingdom Comes (With a. View)," because I knew he'd be right for it. Otherwise, I covered the keyboard parts. Half of the bass work is me—I was going to hire bass players, but scheduling things got complicated, so I just started doing it, and Dave liked it, so I kept doing it. And to make it a solo record, I sang the lead and the harmonies…which is a lot of work! I don't play drums, though, so Sean Nelson plays them all. And he just killed it. So it all took time."
"Working in a studio intrigues me because it poses the question, how can you use this technology to better tell the story that you want to tell? In a live environment, you can control only so much. GAMH is a great place visually for a live environment, but it's sometimes hard to really hear what you're trying to do. I'm a lifelong, habitual improviser, I just sort of make it up as I go along. So the live environment is my natural place."
"And you never can tell—there are nights when you play better than you think you can…it just happens. But in the studio, you can control things….and on this record, I feel that Dave and I achieved what we wanted to achieve. We knew the sound we wanted, and we didn't stop until we got it."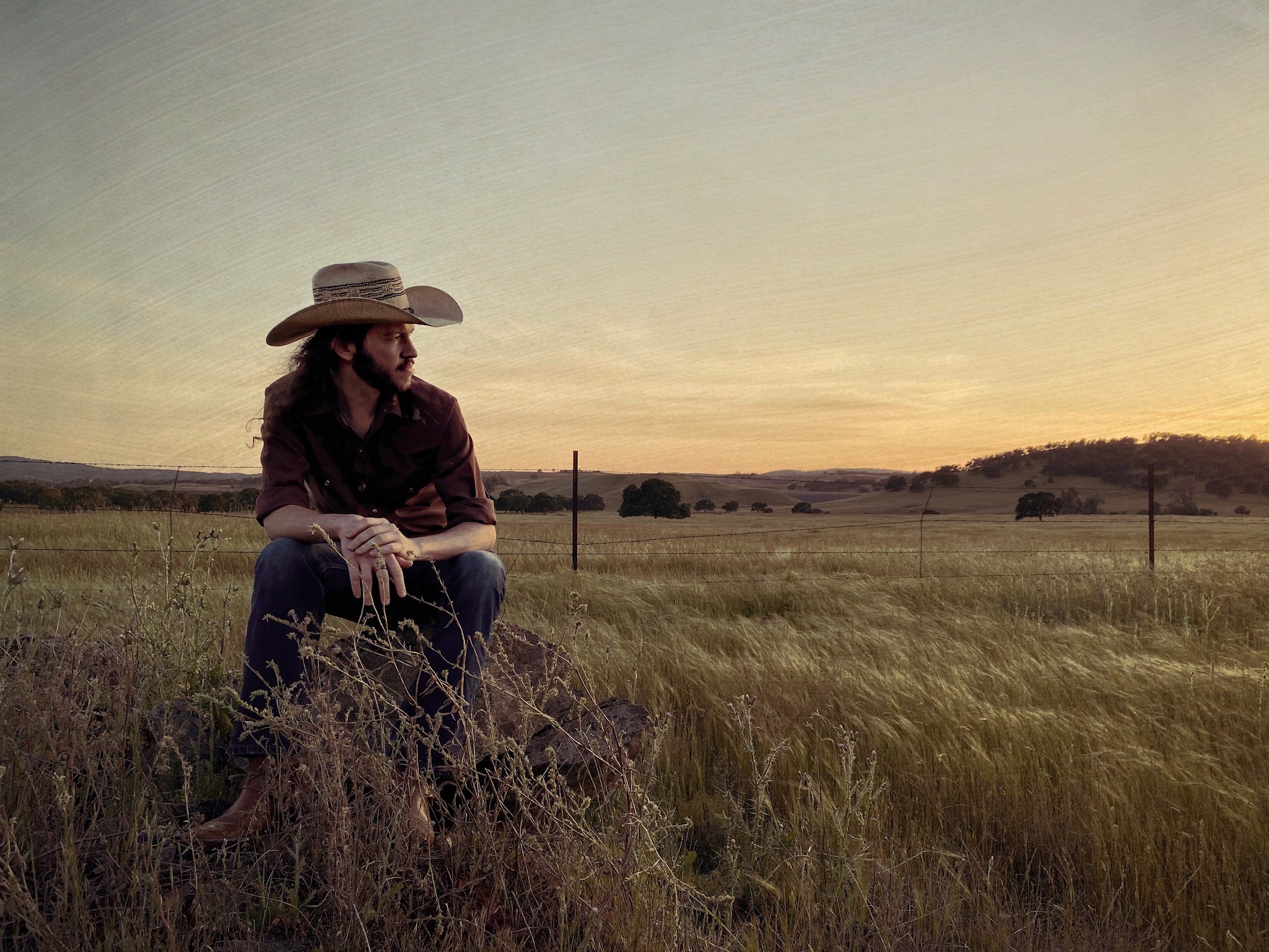 Your Kingdom Comes (With a View). Really it's a tribute to Kevin Gilbert, who was a former student of my father's. He was a legend in L.A., with a band in the '90s called Toy Matinee. Their keyboard player was Sheryl Crow before she moved on. It tells the story of the rise and fall of a hero from the point of view of the audience. It's a mix of snark and admiration. There's a pretty shreddy guitar solo at the end of it, but for the rest of the album I wanted the focus to be on the songs themselves.
I Know I'll Be OK. I wrote this the day before I moved back to San Francisco. I'd just spent my last dime renting a U-Haul to drag my stuff back—I was having fun in L.A. but not making any money, so things were kind of up in the air. But I had some faith—maybe that's why there's a pedal steel/country flavor to it; it's kind of affirmative music.
Golden Land. It's about touring, of course. It was the first time where we weren't going to get there that day, where our destination was a motel half-way between points A and B. We were driving over Monarch Pass and just going up and up and up….
It's Cool. I was trying to meld a Radiohead vibe with a Paul McCartney/ Sgt. Pepper vibe: I wanted the music to start almost apathetic and get to a conclusion that clearly wasn't apathetic, while the lyrics are saying a thing which you don't have to do. The singer is saying "It's cool," but when he gets a chance to say what he really means, he says, "You don't have to do these things." There's no positive direction. It's a case study in poor communication.
To Be Whole. This was once described to me as a laundry list of reasons that a relationship couldn't work. Both I and my cowriter were in those kinds of relationship at that time. In the middle of working, I said, "Let's write a Simon and Garfunkel song." He started fingerpicking a tune, and we wrote it in half an hour.
California In My Eyes. It's one of the older tunes on the record. Three things were going on. I finally got a recording interface to work, and I didn't have a microphone, so I borrowed a guitar from Craig Marshall (of Cubensis) that had a pickup so I could record. Then I visited a friend in Flagstaff, Arizona, and did a solo drive that included the Grand Canyon and Sedona—truly amazing—and came back through Joshua Tree. And three, I was sorting out the end of a relationship. I was just starting to really study classic Americana, bluegrass and fiddle music so that was in my ears along with memories of the road from Kingman to Flagstaff when I made the demo.
'Til We are Gone. It's the oldest song on the record, in terms of writing. Like "Kingdom Comes," it's a tribute to Kevin Gilbert. It's 3-4 time but it's not a waltz. It's One Two Three. And I had an idea about a relationship that you know it's going to end before it ends, you can see it coming. Anyone who's tried romance has had the experience. In the studio, I had the hardest time getting the groove right. Finally, I told Sean, "It needs to be a samba in 3-4." Which he said, quite rightly, didn't make sense. I went out to get lunch, and when I came back, he'd created this Tom and rim groove that was just perfect. It had a Graceland vibe to it, so Dave and I decided to add a fretless bass part—which was kind of tricky, because I'm not really a bass player.
Makuahine (Hawaiian for Mother). It was Mother's Day, and like every good family holiday, everyone was arguing in the kitchen about what we were eating and when. My brother-in-law and I were in the living room and I had been goofing around with Hawaiian slack-key acoustic guitar, but on that day I was fingerpicking on an electric guitar and the melody just came out.
Smile At Me. I wrote this back in 2013. In recording it, I wanted to make it a big thing, musically, a giant soundscape. Andy, our executive producer, said that there was a good spot there for a jam, and I said, "It won't be a jam, just watch." And as a recorded Pro Tools file, there's a four-piece band, and then there's a section that's 32 tracks, where the music explodes. Live, it does in fact become a jam.
Subtle Exhibition. There's some irony to having the title track be the last one. It's not truly autobiographical, although it has elements. I was frustrated with how you navigate decisions through a social group, how hard things can be sometimes. And why you pick things to fight about to the point that it destroys a relationship. And nowadays, this is all played out on social media so that it's a show. And it's all framed; we choose what we put out. So that's the subtle exhibition, although the guy in the song isn't really subtle. Musically, I wanted a rootsy rock vibe, as though you were seeing a band live at Terrapin.
"The Subtle Exhibitionist" is available on most digital platforms or at www.alexjordanjams.com.