The Allman Betts Band are currently on tour and they are delighting audiences in every city they play. They have their 2019 debut album Down To The River and another album in the can and ready for a summer release in 2020. The band is poised, well-rehearsed and performing amazing live shows. They are turning on legions of new fans not only to their music but also the legacy of the Allman Brothers Band.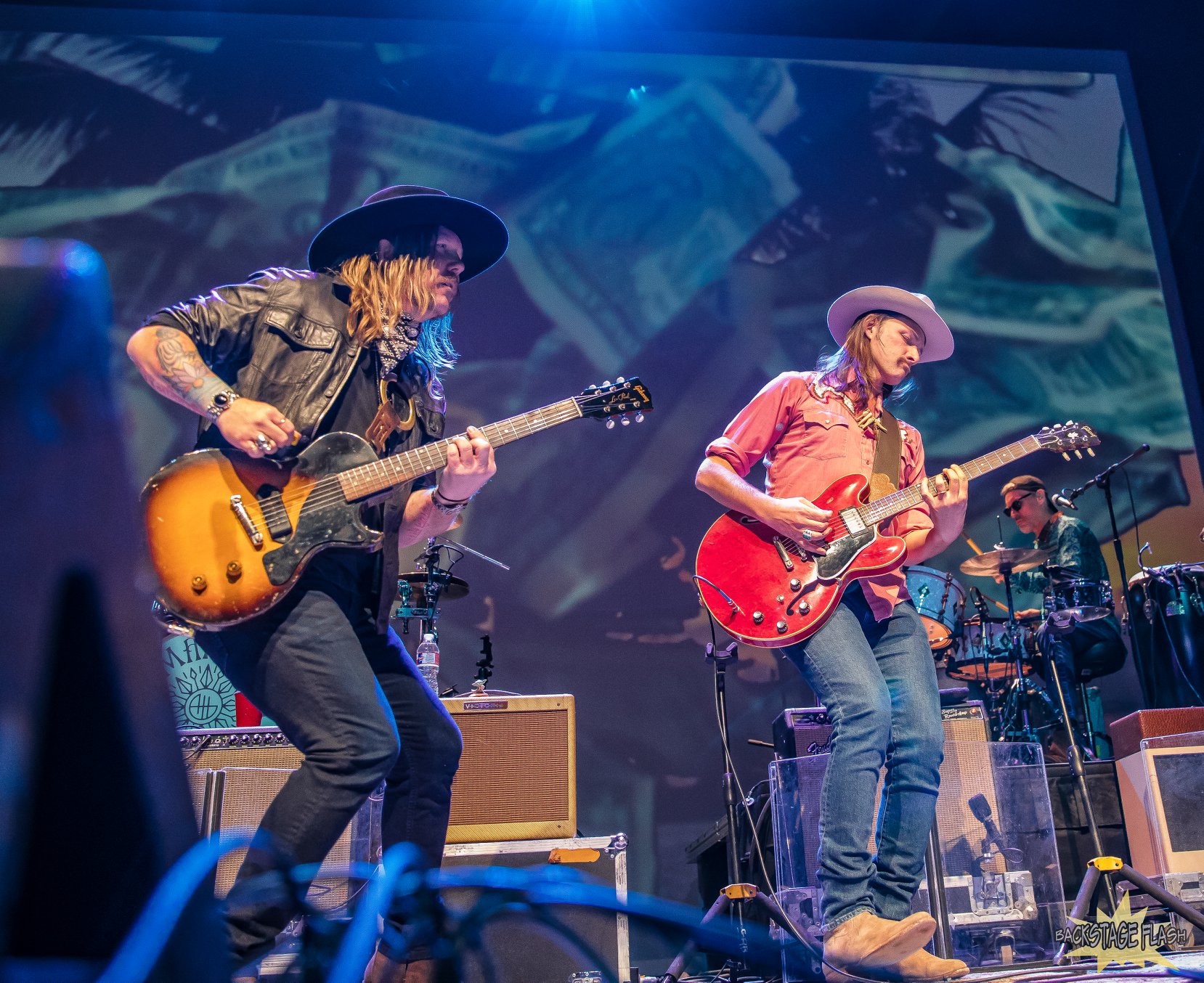 Devon Allman and Duane Betts are handling lead vocals and guitars, along with Johnny Stachela ripping up the neck of his Gibson with the slide. The rhythm section consists of Berry Duane Oakley on bass, John Lum on Drums and R.Scott Bryan on percussion and vocals. John Ginty rounds out the seven on keyboards. The band is a very cohesive unit that can improvise and create as they go. The Allman Betts material is contemporary, punch in the gut rock and roll, with no limitations. The three-part guitars that weave and wind together are all different but fit together like a musical puzzle. They are friends and musical partners and it shows on stage the energy between them is fun to watch and it brings the audience into their world for a couple of hours and it's a cool adventure to be a part of.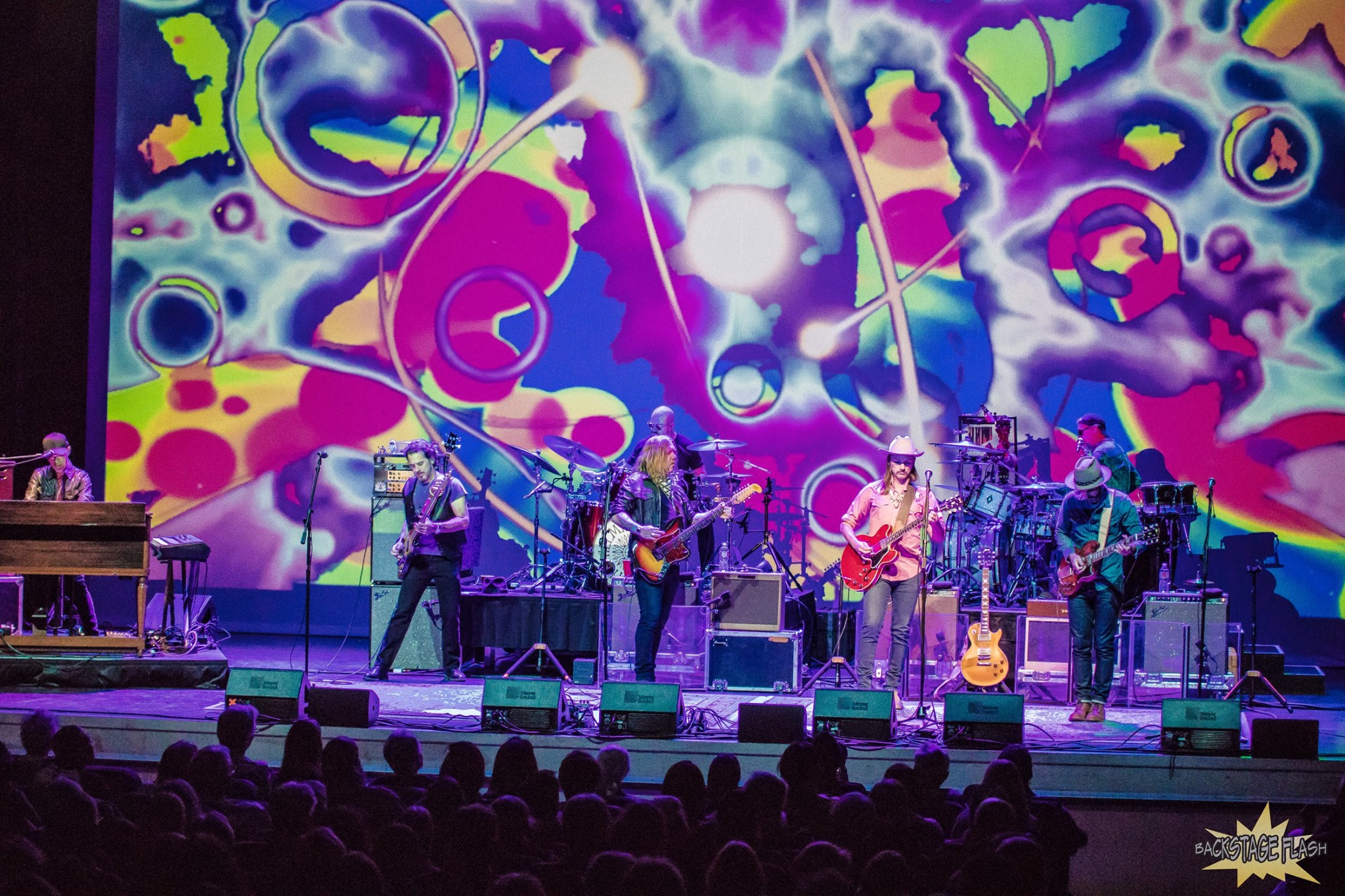 I caught up with the boys last night at the Lensic Performing Arts Center in Santa Fe, New Mexico. Jackson Stokes and his band lit up the stage with a fiery opening set. Jackson has a long history with Devon and all of the members of the band. He is now fronting his own band with his debut record and touring with The Allman Betts Band as well as his own headlining gigs.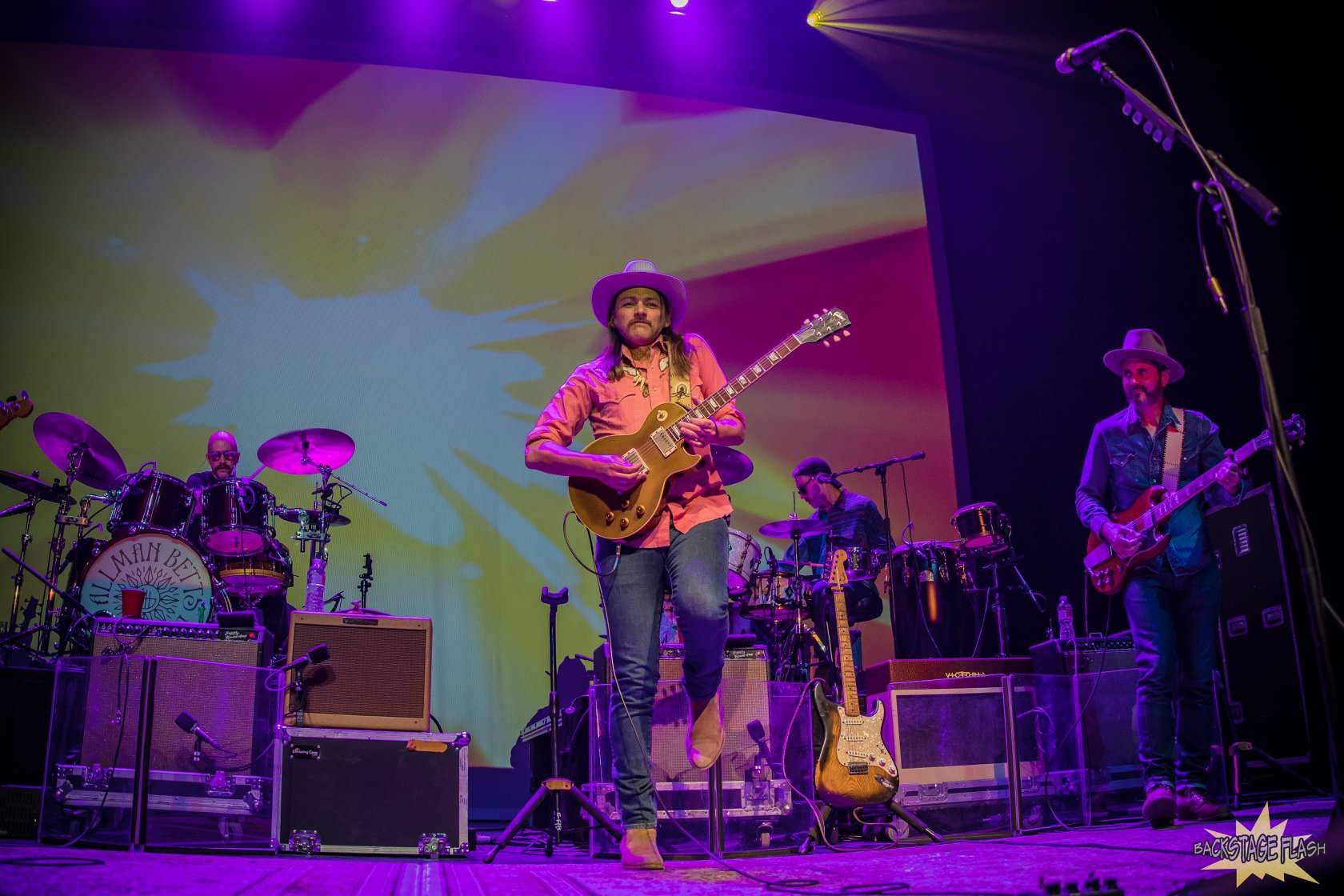 When the Allman Betts Band took the stage and all hell broke loose. The opening number Airboats & Cocaine is a rocker and set the tone for what was to come. The set was a well thought out and well executed mix of Allman Betts Band tunes, along with classic Allman brothers Songs such as A'int Wasting Time, Blue Sky and Jessica with Devon and Duane swapping back and forth on the vocals. The instrumental Mahalo about halfway through the set is a melodic adventure of musicianship. The innovative song structure that this tune envokes is stunning to the senses. The set closed out with Down To The River from the first Allman betts album. They then soon returned to the cheering auditorium only to stun the crowd with Purple Rain by Prince, followed by the soulful and heartwarming song Long Road beautifully sung by Devon.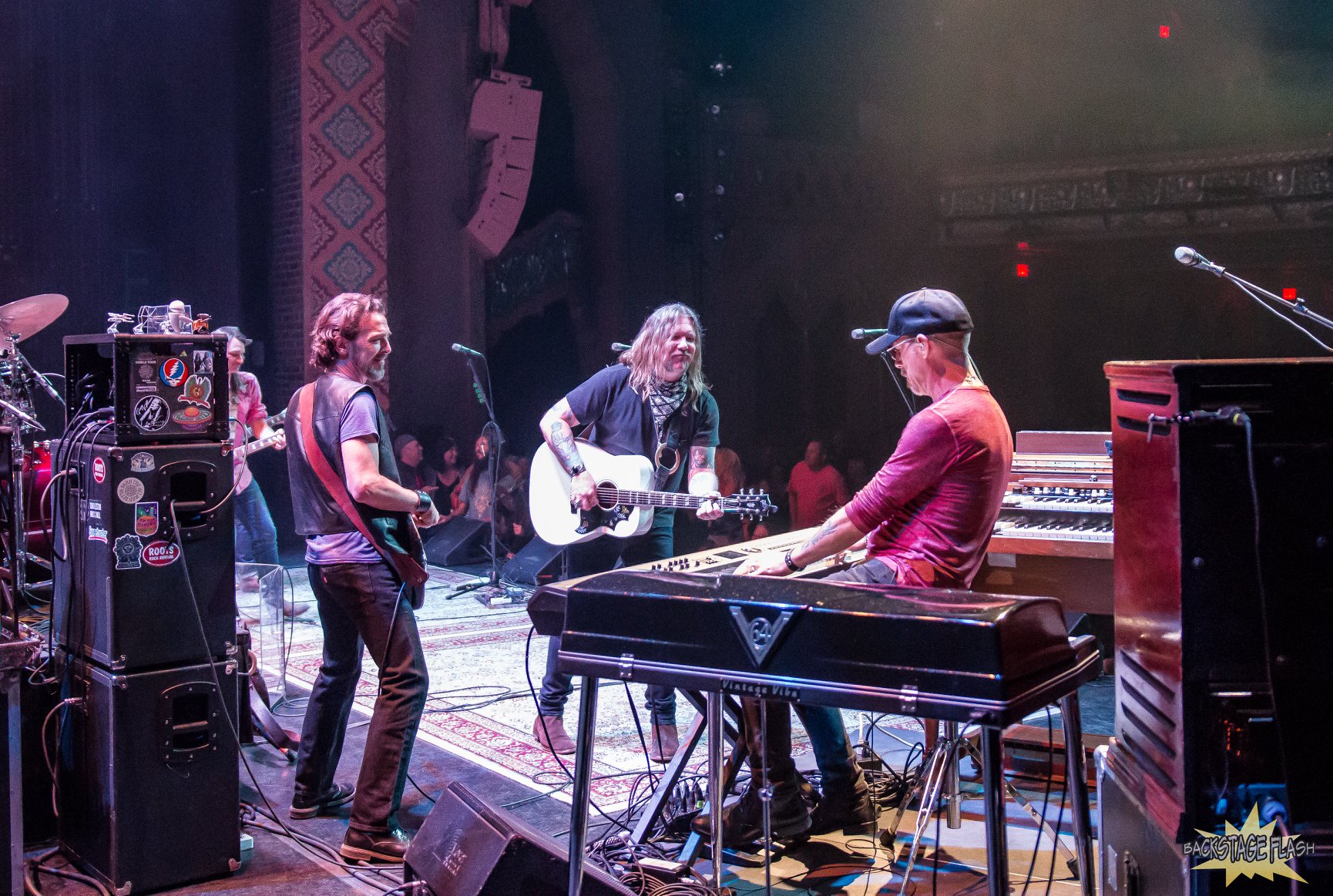 This group of musicians are truly brothers. They have incredible passion for the music, the audience, and one another. They are a family on the road, they take care of business and each other. Thanks to all of the members of The ABB and crew for always making me feel welcome.