The Second Lockn' Festival that went down last weekend in Arrington, Virginia, in the surrounding foothills of the Blue Ridge Mountains, was a cut above the rest for plenty of reasons. Aside from the high quality production put on by promoters, creating a lavish experience for even the most seasoned of festivalgoers, it really was the caliber of musicians on the bill that drew tens of thousands from all over the country. How do you properly close out a festival that featured veterans like Widespread Panic, Phil Lesh, Taj Mahal, Billy Kreutzmann, Hot Tuna, Sam Bush, and Willie Nelson? For many the biggest reason to make it to Arrington last weekend was to see the finest Southern Rock band in history play their final festival appearance. The legendary Allman Brothers Band has gone through many personnel changes in their forty-five years on the road. The original band featuring Duane Allman on lead/slide guitar, Berry Oakley on bass, Dickey Betts on lead guitar, Gregg Allman on B3 Organ and Keys, Butch Trucks and Jaimoe Johanson on Drums, was a stalwart of legendary venues like Bill Graham's Fillmore East and the earliest music festival concepts in the U.S. The story of the Allmans is one of loss, more loss, instability, and finally perseverance.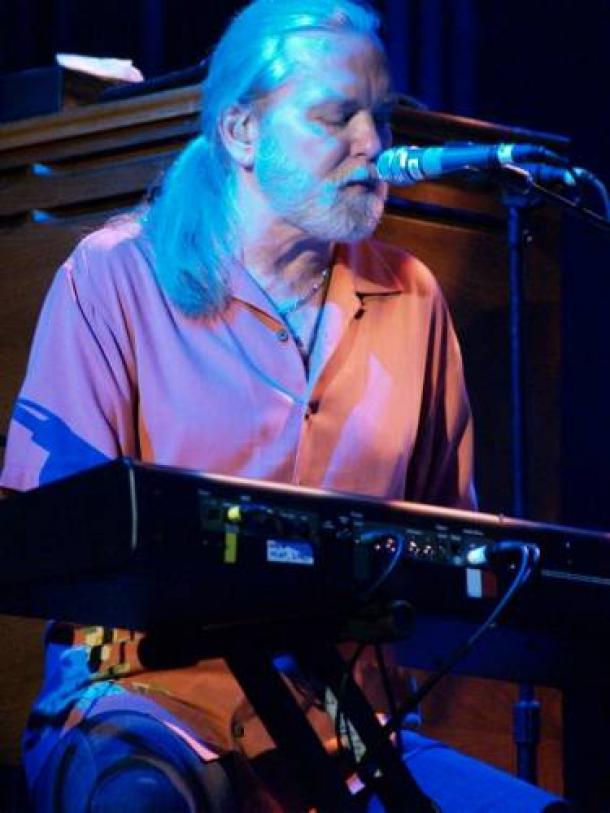 The Allman Brothers Band of the 21st century is the finest lineup since the classic original band. After founding guitarist/vocalist/songwriter Dickey Betts parted ways in the late 1990s, the band found stability with a young guitarist, the nephew of drummer Butch Trucks. Derek Trucks was a godsend for a band that needed an anchor lead guitarist who could handle the task. His slide guitar skills were reminiscent of Brother Duane, but never a parrot. Trucks' inventive blend of heavy slide and precise slow hand fit in perfectly with guitarist Warren Haynes whose Gibson tones needed an accompaniment that would work cooperatively with his strongly established presence. When the band brought in Oteil Burbridge to replace bassist Allen Woody after his untimely passing, the Allmans of the 21st Century were born. Bandleader Gregg Allman had a whole new arsenal of potential with these fiery young players. Just over a decade earlier, the band discovered Warren Haynes, who virtually saved the band from fading away into the history books.
The current Allmans became a theatre and festival marvel, playing originals from the 60s and 70s, along with strong new material and studio albums that blended well with the classics. Years of touring nationally and playing their stronghold traditional several-night runs at Manhattan's Beacon Theatre brought the Allmans music back for new generations to discover and older ones to reminisce. Sadly, as of 2014, Gregg announced that guitarists Haynes, Trucks and Burbridge were moving on to other projects and that it was time to retire the band. Aside from a number of already-sold-out select Beacon Theatre shows this October the band has retired from the road. Recent years had seen the Allmans cut back on their big national tours of the 90s and early 2000s. They haven't played anywhere west of Chicago since 2009. But a full retirement from performing represents a passing of an era for many. The Allmans were one of the earliest rock bands to jam extended improvisations, fueled by psychedelic inspiration and blending jazz style of free form into the rock 'n' roll idiom. They also played the hell out of canonical blues numbers and jammed them out longer than anybody else. They were and are a staple and founder of the jam band and classic rock genres.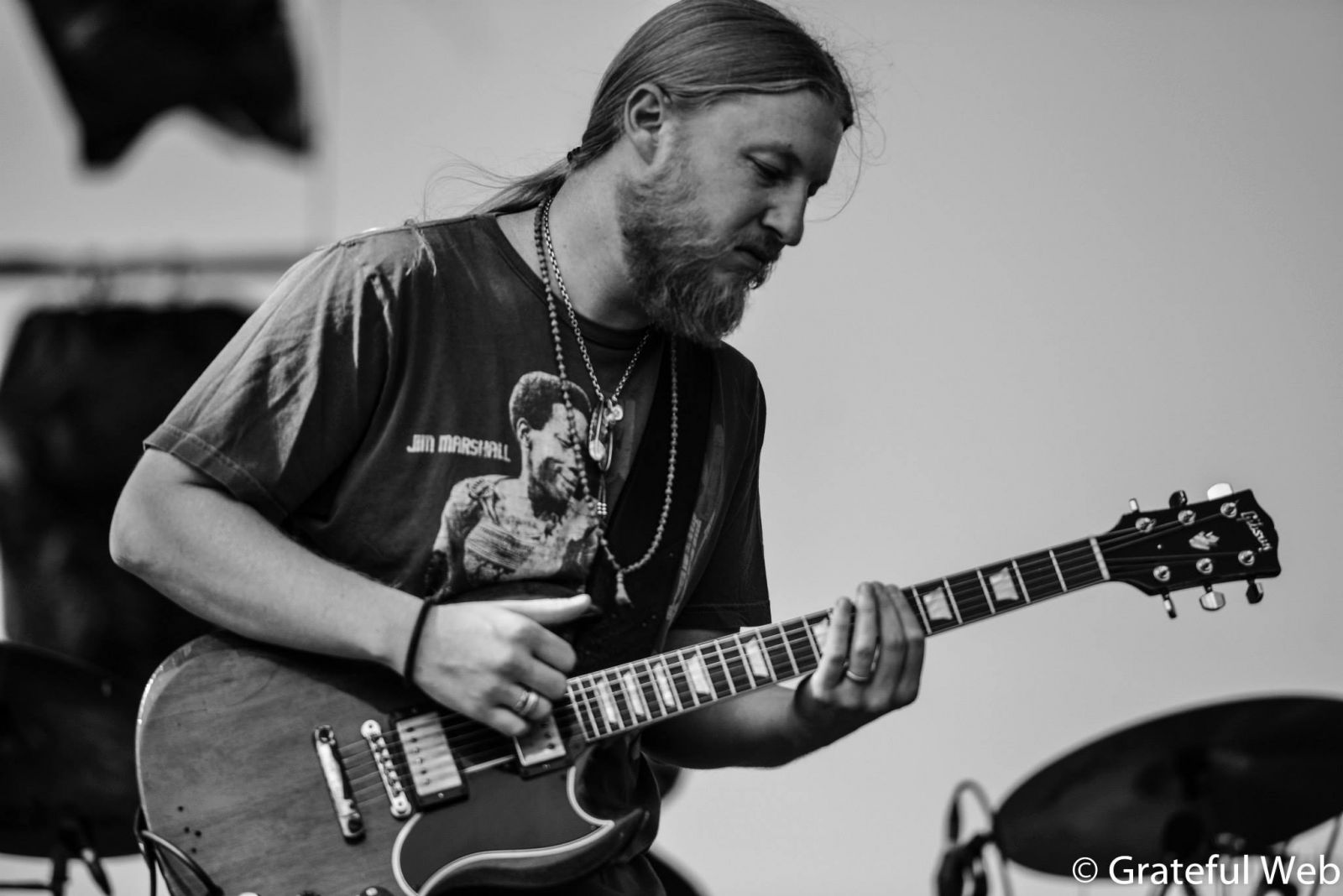 When the lineup for Lockn' Festival announced that the Allmans would be performing their classic Live At The Fillmore East album in its entirety, it instantly became a must see event for live music in 2014. The Fillmore East album is the heart and essence of the Allman performance catalogue. Jammed out covers of T-Bone Walker's "Stormy Monday," a punched-up arrangement of Elmore James' "Done Somebody Wrong," and a slide fused rendition of Blind Willie McTell's "Statesboro Blues." And then of course were the Allman Brothers originals. A dual-guitar workout called "Hot 'Lanta" a tribute to the capitol of their home state of Georgia, also served as platform for the rhythm engine of Trucks/Johnson to display the heavy dual-drum possibilities. Dickey Betts composition "In Memory of Elizabeth Reed" is a cornerstone of jazz/rock fusion. Heavy lead guitar and rock jamming to a jazz rhythm backbone with changes never before attributed to rock 'n' roll instrumentation. And then of course, their big number, "Whipping Post," Gregg's lament about a no-good-cheating woman that he can't do nothing about. He rids himself of the angst with extended jam interludes giving every member of the band their turn in ridding themselves of that no good woman, channeled through the power of rock.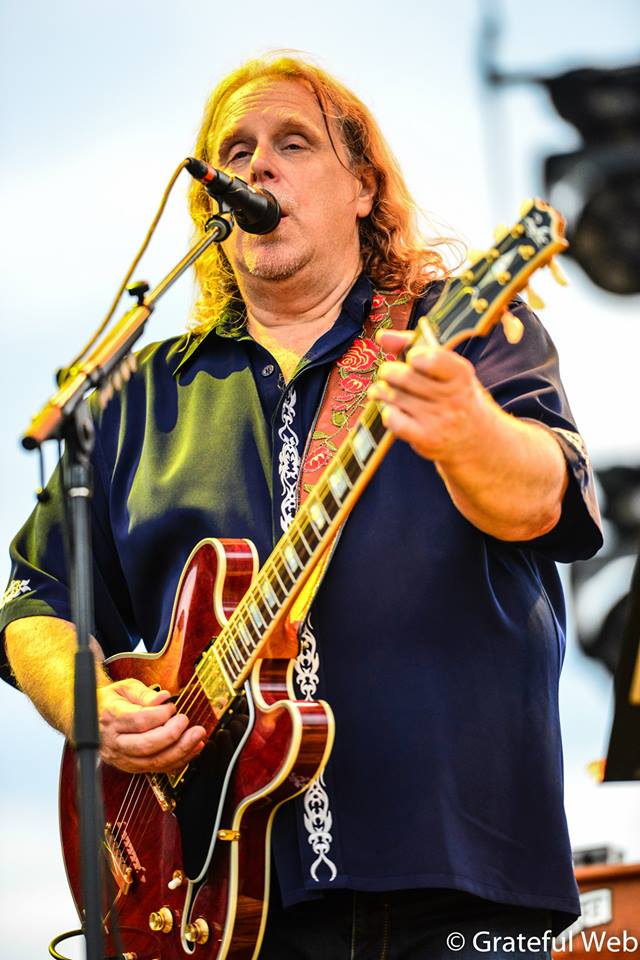 The Allmans came out last Sunday in top form, ready to close the monster Lockn' Festival with a performance to remember. And certainly so, the guys in the band didn't lay down a carbon-copy of the classic Fillmore East Album, but a continuation of that spirit, with the established current lineup jamming it out their way. The guitar team of Haynes/Trucks is always impressively cooperative. To have such strong lead guitarists truly share the stage and transition their solos fluidly is impressive enough. But both men who have been performing together in the band for over fifteen years know that on a night to night basis, who-plays-what will change. And though Trucks took the slide guitar leads, there was always a place for Haynes colorful scales to accompany. Burbidge's six-string lead bass is the bridge between the rhythm players and guitarists. His presence bonded together all of the elements, and his leads, especially on "Whipping Post" were beyond description.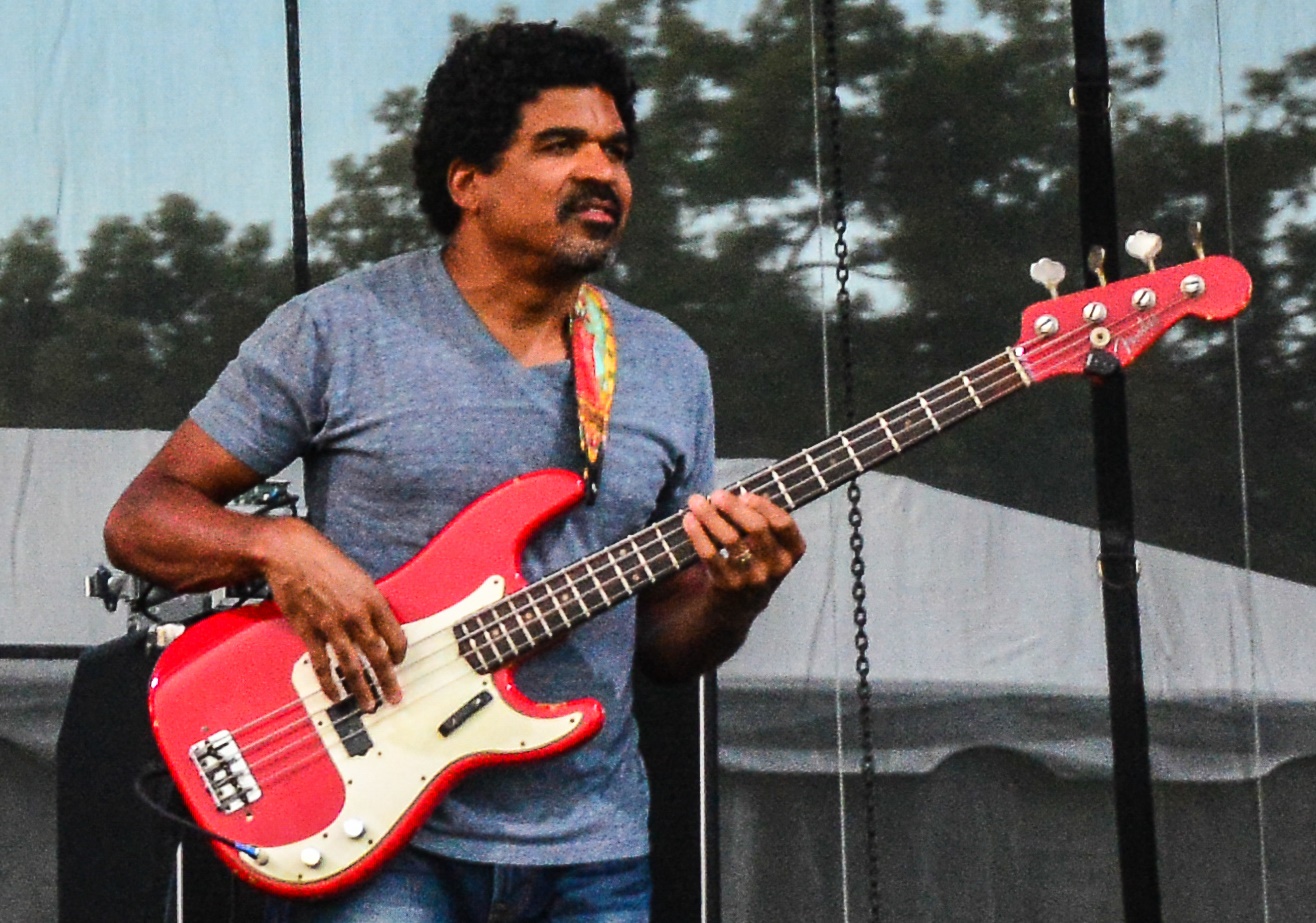 After faithfully performing the entire Live at the Fillmore East record, the band broke into their famous original "Midnight Rider" with souring lead vocals from Allman and Haynes. Gregg's playing and vocals were stronger than ever, despite certain fans speculations of his stamina in light of the band's retirement. Then came a big jam interlude, a finale worth closing out such a phenomenal performance and festival as a whole. "Mountain Jam" came from 1971's Eat A Peach album, the last to feature contributions from Brother Duane. It has come to represent sentiment for the loss the band had endured, and fresh possibilities for the broad road ahead. The jam this evening went on for well over fifteen minutes before landing into a true lost gem. Many attribute the Allman classic "Blue Sky" to its songwriter and lead vocalist Dickey Betts. Though the Allmans performed it rarely after he moved on from the band, they generally stray away from playing Dickey-led originals. Last Sunday being a special occasion, Warren Haynes handled lead vocals for one of the Allman's most beloved tunes. Weeping slide licks from Trucks and seamless melodic ecstasy from Haynes, augmented by Burbridge's fret-defying bass-work led the band through the evening's highlight. And as the Blue Sky turned to night, Otiel led the band through the "Little Martha" theme. Another cut off of Eat A Peach originally written by Duane as a solo-guitar composition. It's a beautifully picked composition that will always be associated with memoriam of Duane Allman. And hearing Burbridge's interpretation via bass guitar is testament to his virtuosity, and firm foundation as an Allman Brother.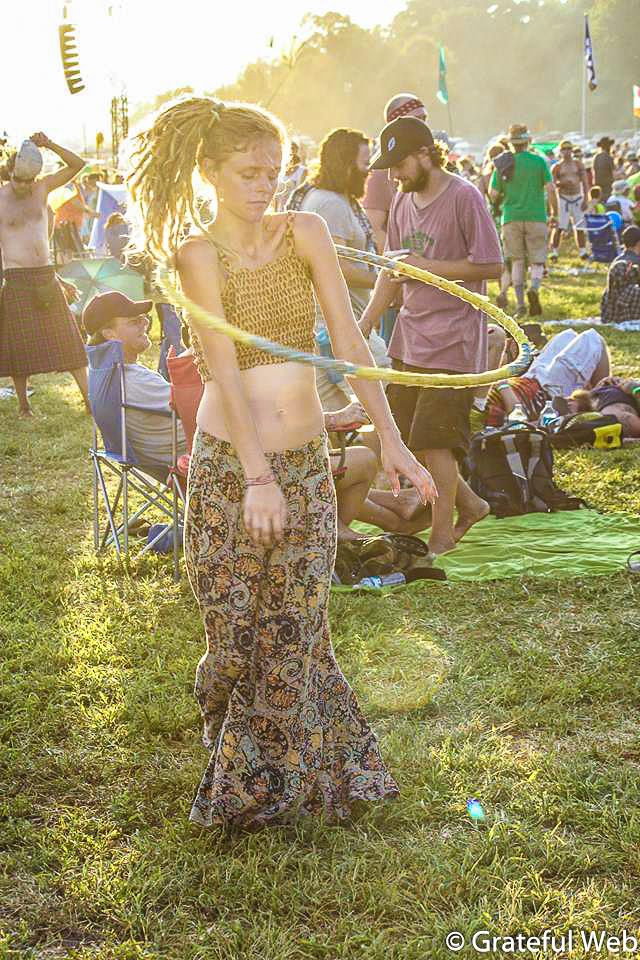 As the Allman Brothers Band revived the "Mountain Jam" theme before closing the 2014 Lockn' Festival, it dawned on me how special of an event this festival was. For the baby-boomer aged attendees of the festival, having this blend of classic rock legends and the finest jam-band touring titans at one venue site was a blessing lined with nostalgia. A time to revisit simpler times in American music history, when things were a little less blended together and some considered genre fusion sacrilegious. For the newer generations of fans, this festival served as a rare chance to catch the founders all in one place. Surviving members of the Grateful Dead and the Allman Brothers. Legends like Willie Nelson, Del McCoury, Taj Mahal, Jorma Kaukonen, Jack Casady, and many others who certainly aren't getting any younger. It's a blessing that these mature musicians are still performing at festivals and wanting to reach out to fans. Retirement doesn't seem as beautiful as doing what makes you and your fans happy. In ten years, who knows if many of these legends will still be performing? Lockn' Festival was an intergenerational amalgamation of the finest touring bands and the counterculture that spawned around them.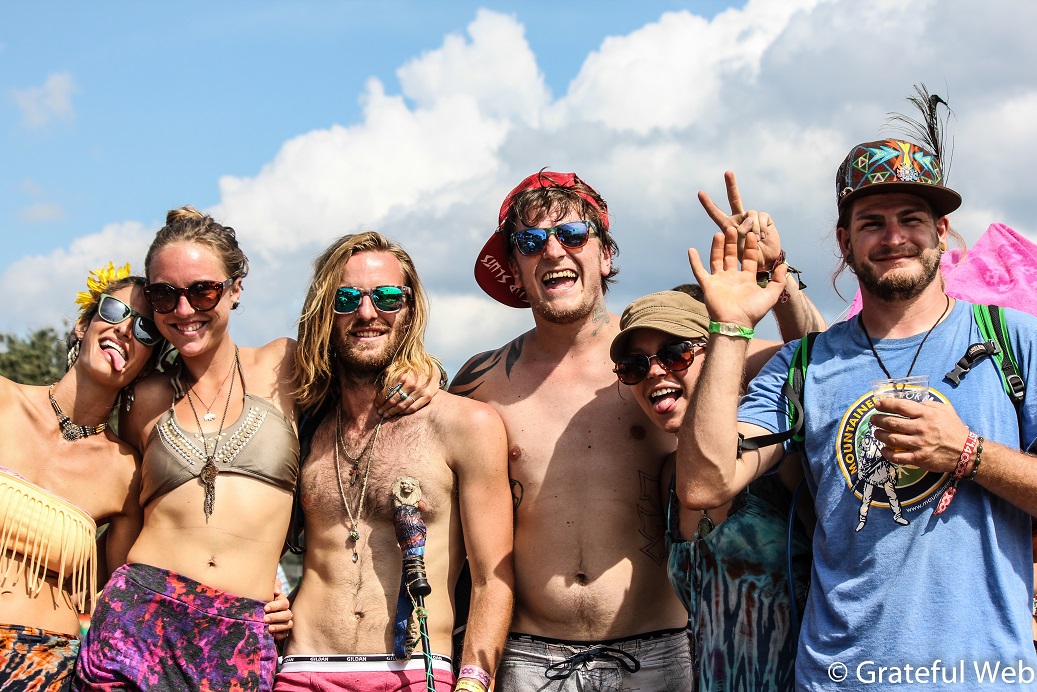 The folks who put on the festival deserve some major creed for the caliber of musicians they managed to bring together and the high production standards for the venue and festival as a whole. Realize that putting on a production of this magnitude is hugely expensive and labor intensive. It took thousands of workers and volunteers to make this monster festival run "like a Swiss watch." Please keep in mind the fine efforts of these folks. Support live music and touring musicians by attending their shows. The fans support and the hard work of promoters are the reason that wonderful festivals like Lockn' are able to happen. Thanks for reading Grateful Web's coverage of the 2014 Lockn' Festival and to the promoters for inviting us.