The harmonious collective consciousness of music, lights, love, and sharing that is ALO's Tour D'Amour is in underway as the band, with singer/songwriter Anna Moss along for most of it, is bounding from California town to town before winding up in early March in Oregon and Washington. This is the 15th annual Tour D'Amour for the affable and playful jammy, jazzy, funky, poppy, electronica-rock band of four that got its start more than 30 years ago in Santa Barbara, California, where three-fours of the ensemble knew each other and dabbled in music as early as junior high school.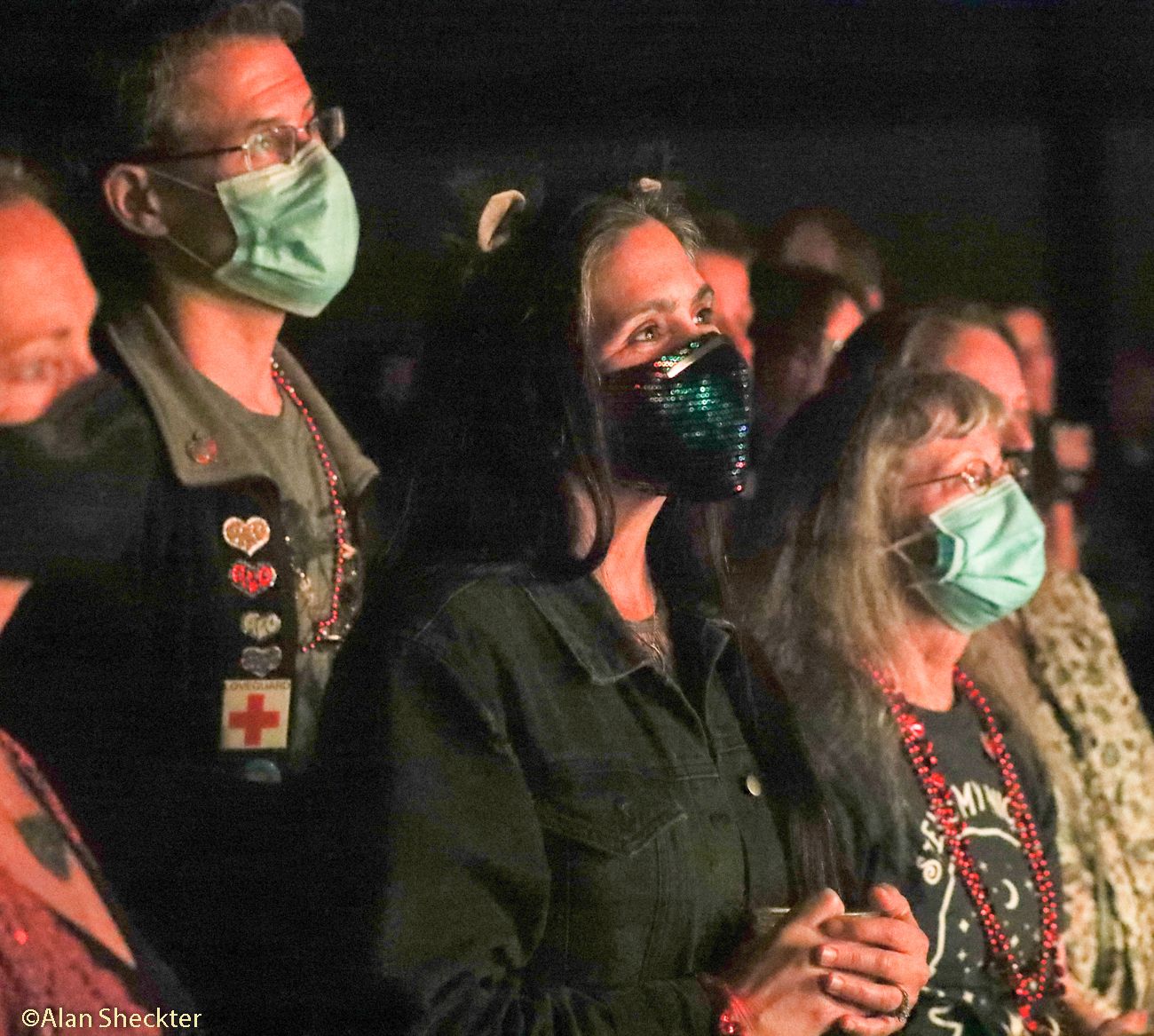 Grateful Web attended two such shows, in Grass Valley and in Chico, California, both of which have hosted ALO shows in the past, and ALO's aural adventures visibly propelled the audience into joy and radiance. Both of these particular ALO shows were of the two-hour, one-set variety, due to curfews, which is not to say they weren't both fine concerts. Both shows included surprise guests, a common feature on this tour, which added a little intrigue and anticipation to the goings on. While the venues had considerable different vibes, the band and its loyal fans luxuriated in the unique energy offered at both places.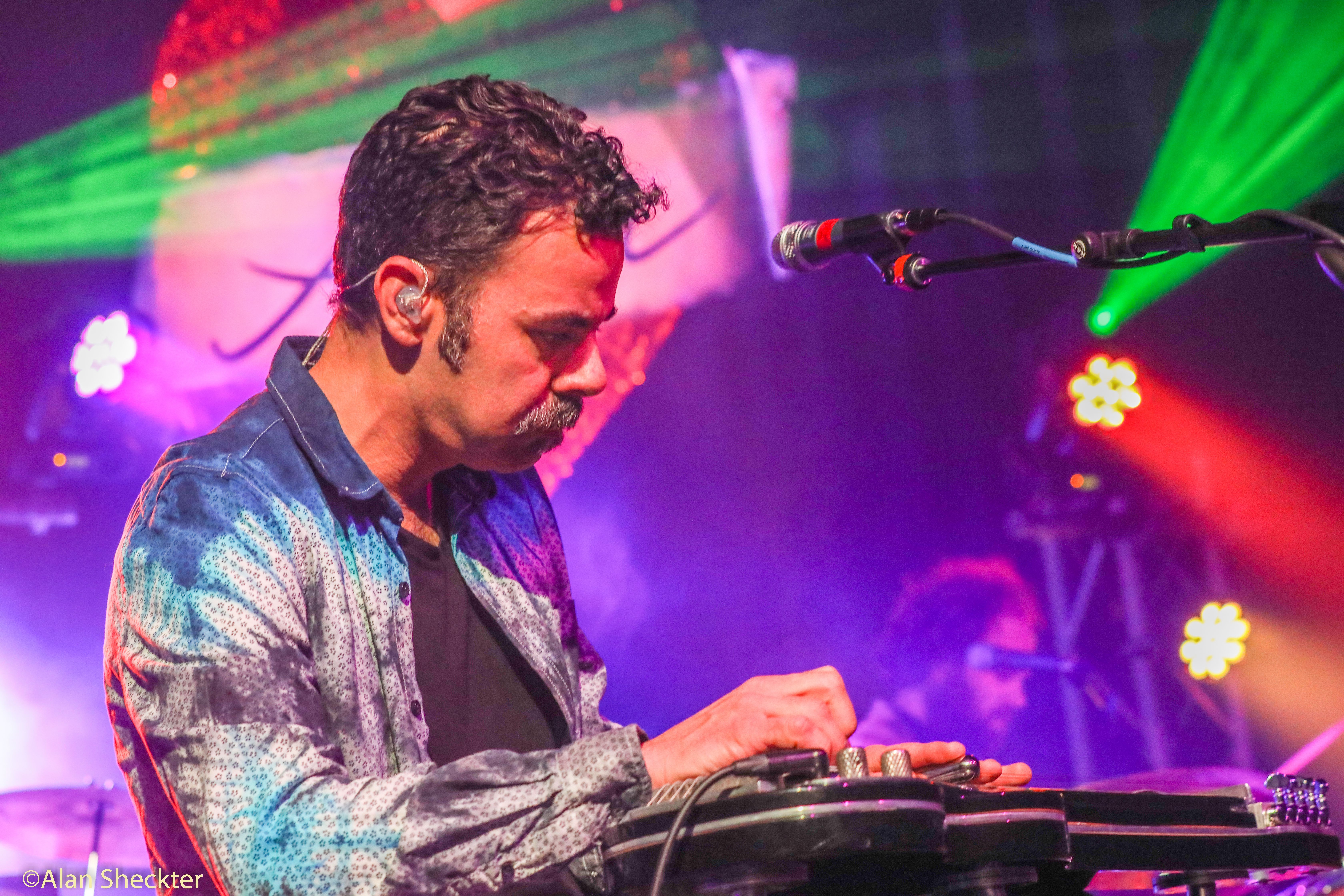 The tour, with all its crafty songs and inventive and skillful improvisations is hitting all of the right buttons and firing on all cylinders. Lead/pedal steel guitarist Dan "Lebo" Lebowitz is elevating almost every song with captivating jams of fluctuating peaks and valleys; keyboardist Zach Gill, he of Jack Johnson band fame, is a giver of keyboard wizardry, vocals, and friendly pronouncements from the stage; bass player Steve Adams is cajoling deep rich flourishes from his Fender Precision Bass; and drummer Ezra Lipp, the "new guy" who's now been with the band for four years, is unquestionably now a core member of the band.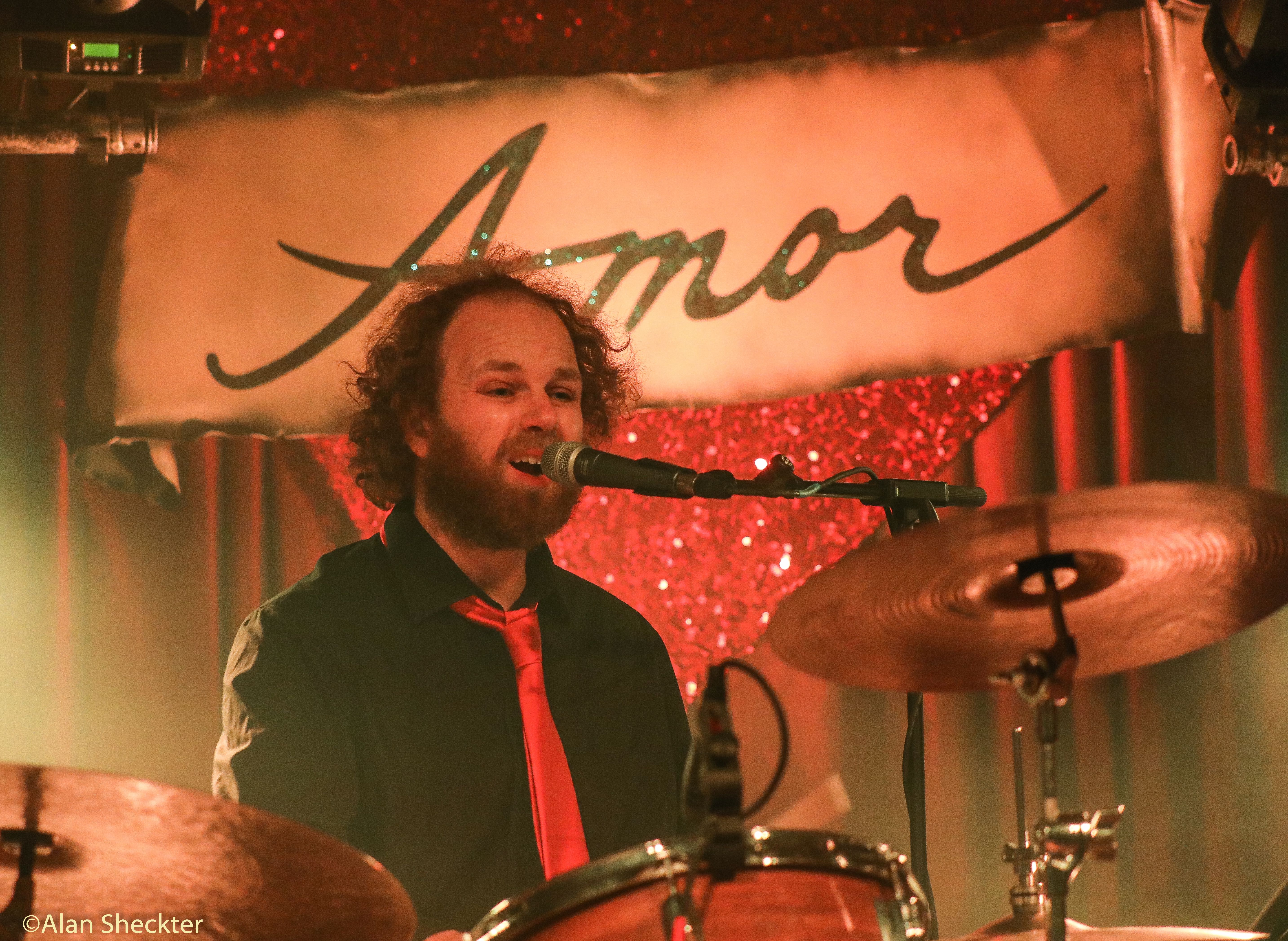 And it's all the sweeter as the tour, which always runs immediately before and after Valentine's Day (hence the Tour D'Amour moniker), was canceled in 2021 due to the health pandemic. "Tour D'Amour is such a longstanding tradition in ALO world," Lebo said. "It's a touchstone in my life.  Having it back is the most concrete feeling of a return to normalcy (ha, whatever that is!)."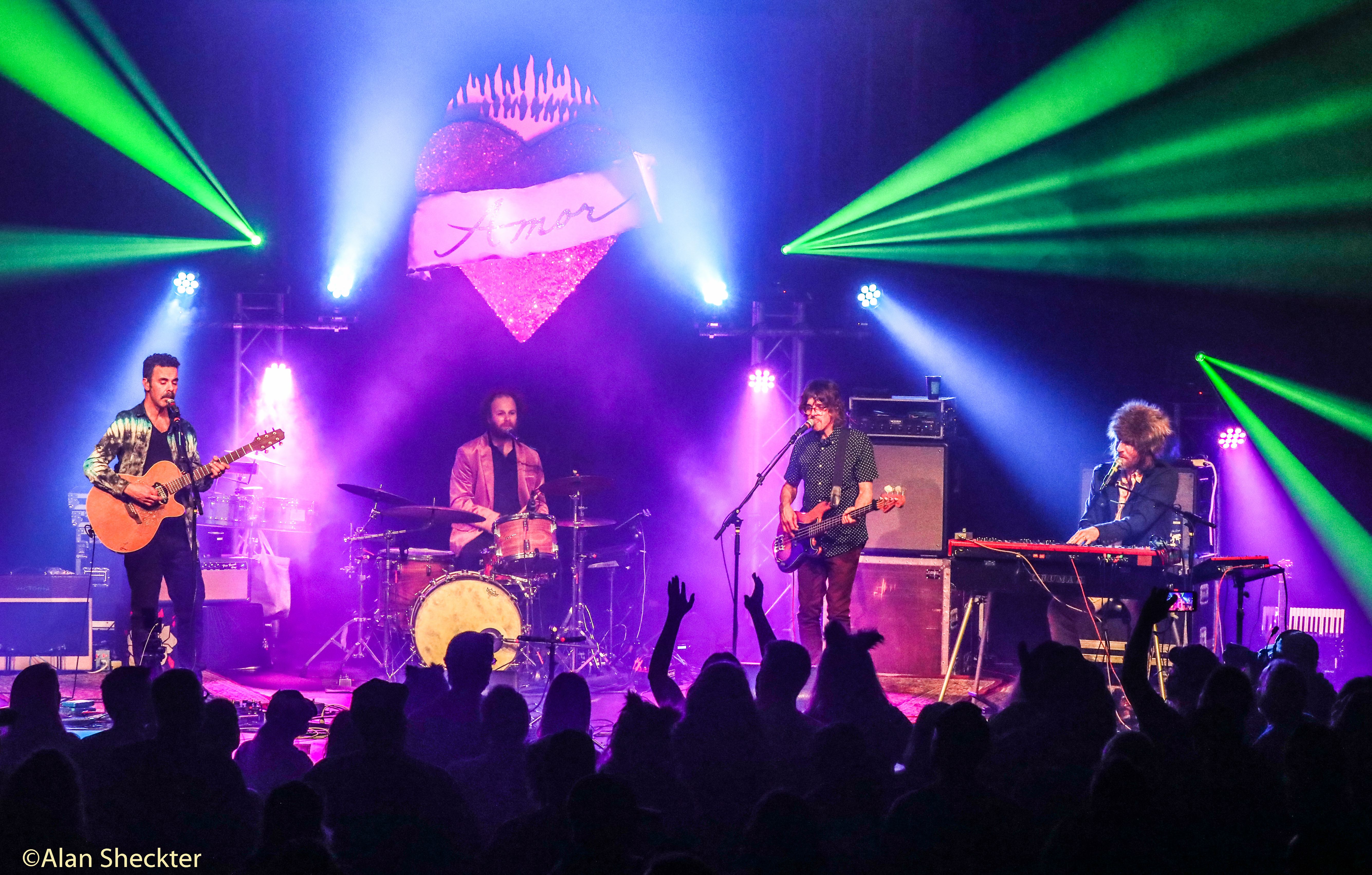 The Grass Valley show included ALO standards such as "Plastic Bubble" and "I Love Music." The band covered Fleetwood Mac's "Freedom," as they occasionally do, and Moss joined the band, as she's done frequently for one or more tunes nightly on this tour, for a reverential version of Sly & the Family Stone's 1973 funk hit, "If You Want Me to Stay." Regarding that song, "We used to play it from time to time, but that was 20 or so years ago," Lebo said.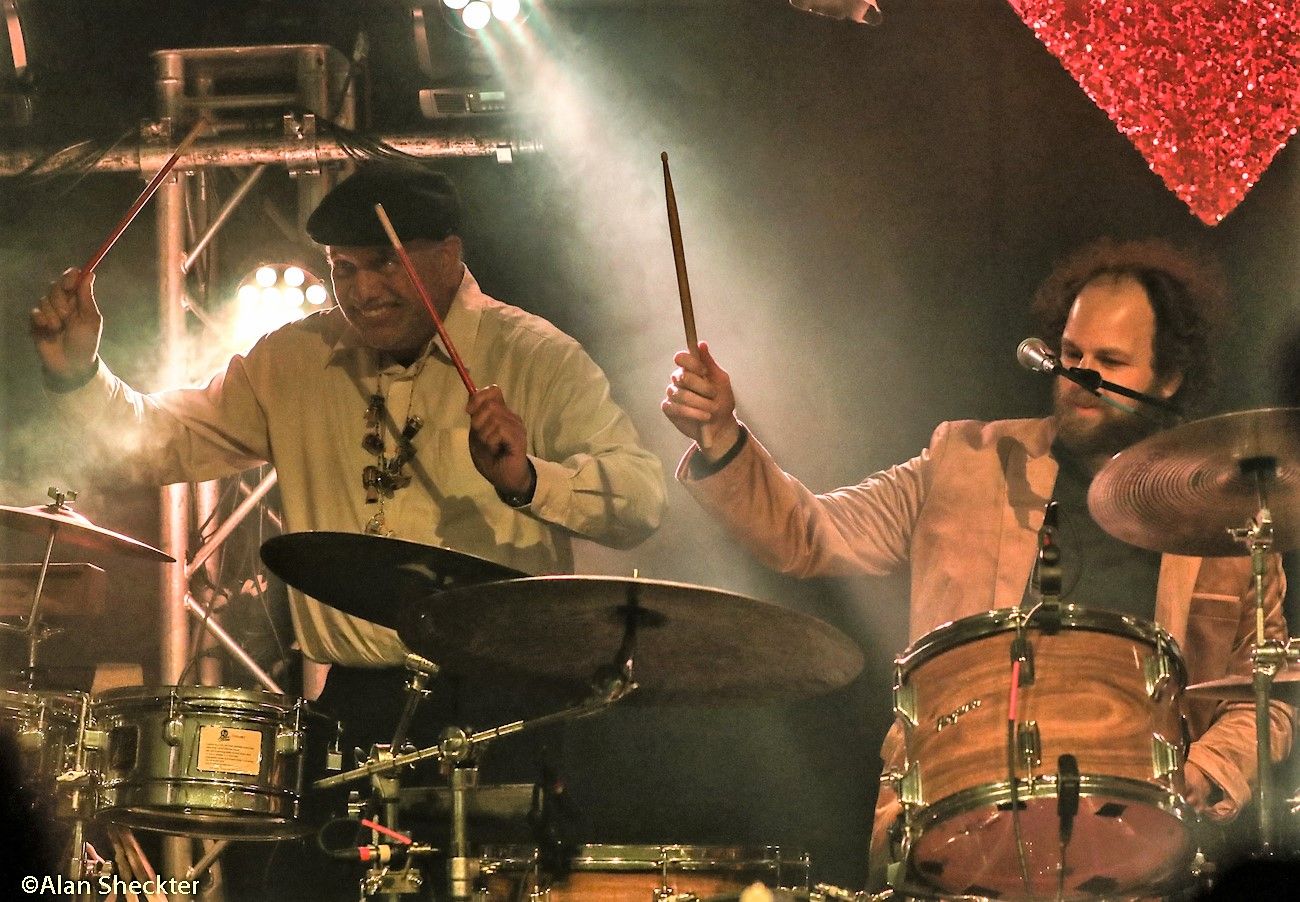 Percussionist John Allen, "a new friend to all of us," according to Lebo, guested on a couple of songs, including "Not Old Yet," as well as a revival of "Possibly Drown" / "Freedom Freeze Dance" / Possibly Drown." A mesmerizing encore of "Get to Do it Again" closed the evening's proceedings.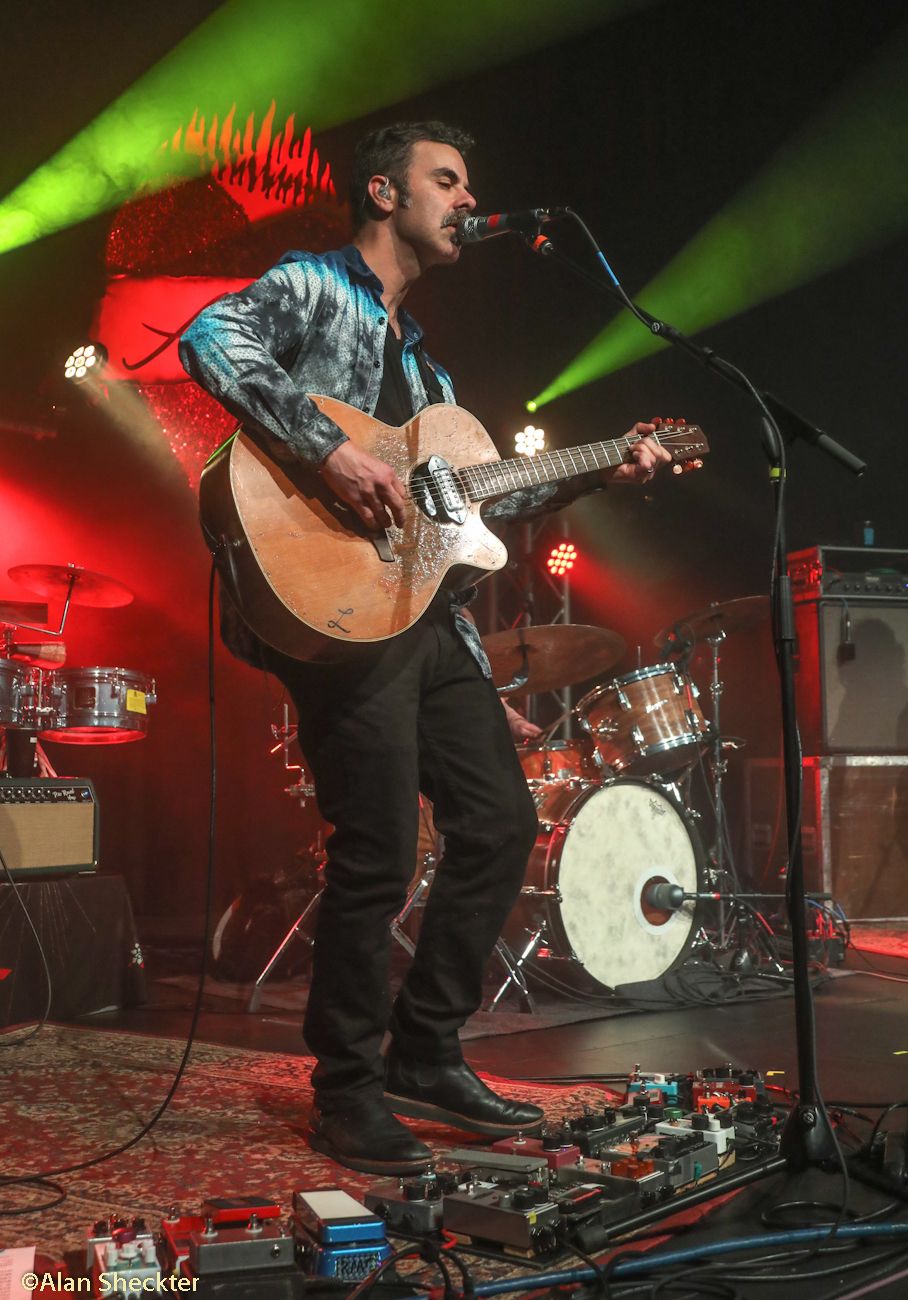 "I really enjoyed the 'Possibly Drown' > 'Freedom Freeze Dance,'" said Lebo. "Both tunes are rare for us. 'Possibly' is one of our oldest originals, and it was really fun to take it into 'Freedom Freeze Dance,' which we haven't played for at least 15 years. Basically, it's our take on 'Freedom Jazz Dance' by Eddie Harris, but we incorporate a little freeze dance section.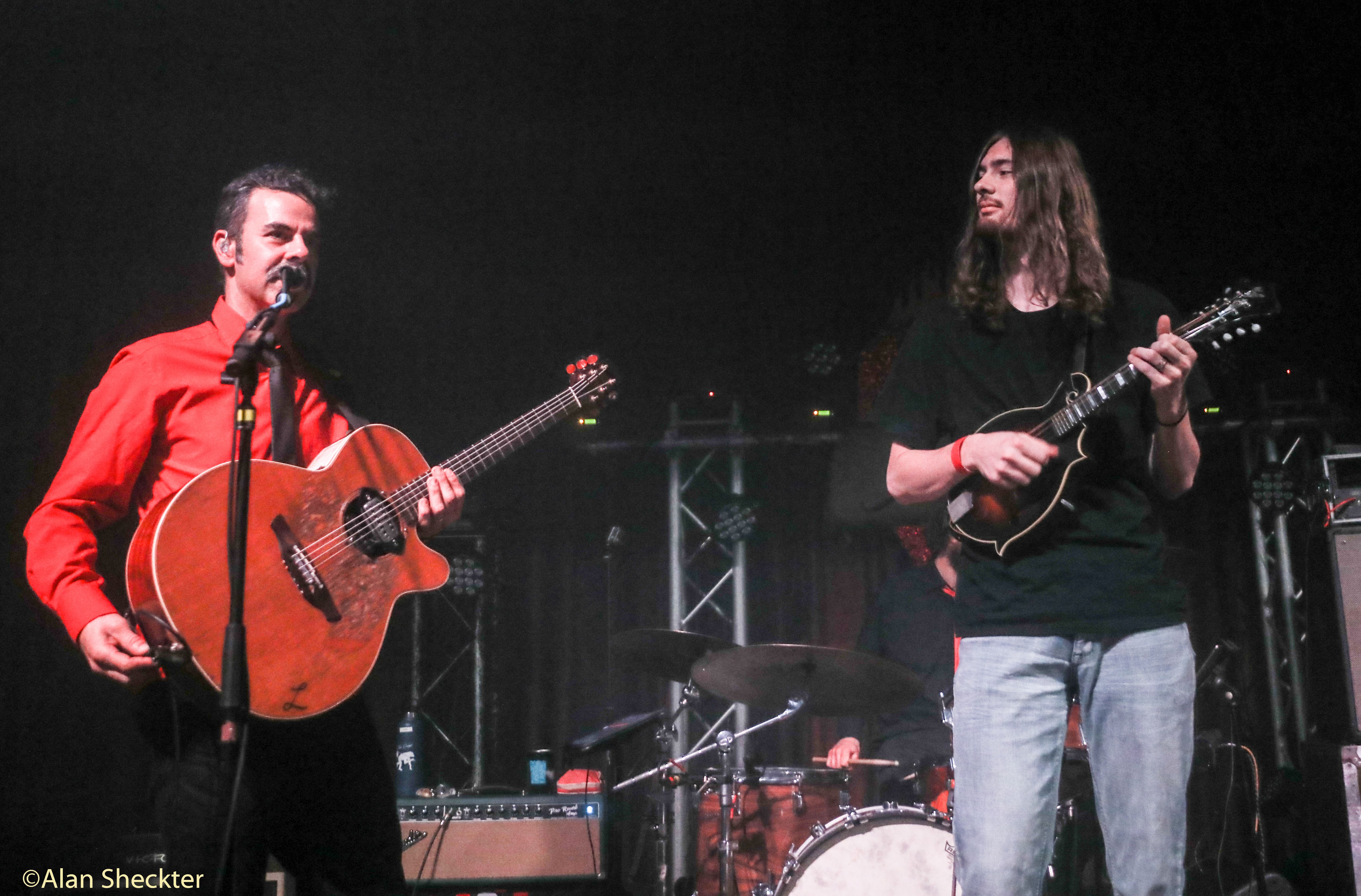 The Chico performance included prominent ALO tunes such as "BBQ," "Blew Out the Walls," "Girls I Wanna Lay You Down," and "Try." And on this night, mandolin specialist Kyle Ledson was welcomed to the stage and played in the band during "The Rain" and "Try." "We met Kyle through the annual festival that ALO and Hot Buttered Rum host called 'Camp Deep End'," Lebo said. "It's up in Navarro, Calif. We met Kyle when he was still in middle school. He's in college now and he just sounds better and better every time we see him."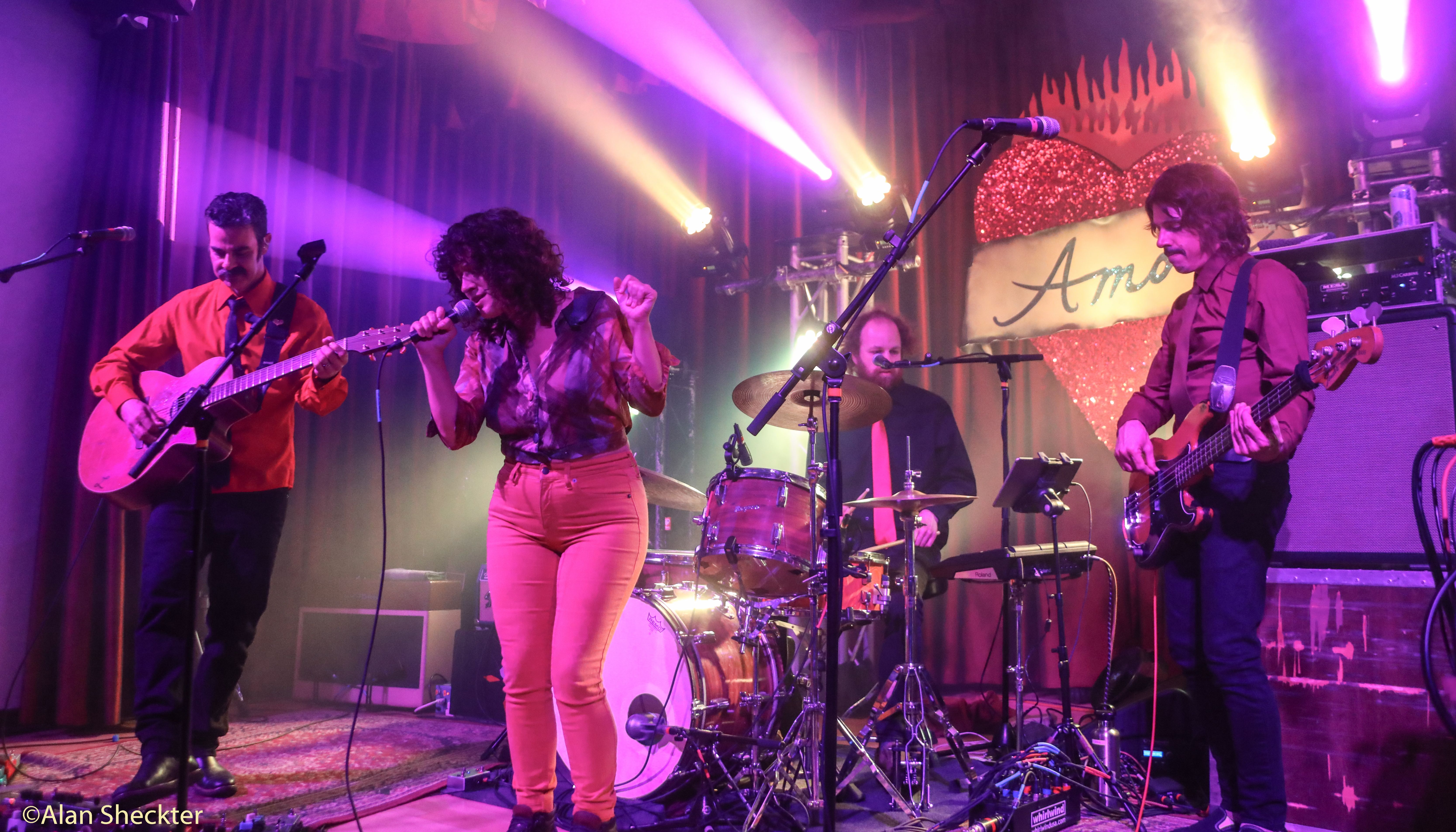 Moss fronted the band for a rocked out first-time-ever-for ALO version of The Pretenders 1979 hit, "Brass In Pocket" that turned into a big-party sing-along and brought the house down. Moss and Ledson returned for a sweet rendition of Louis Armstrong's timeless 1967 ballad, "What a Wonderful World," which was also a first-timer for ALO, Lebo said.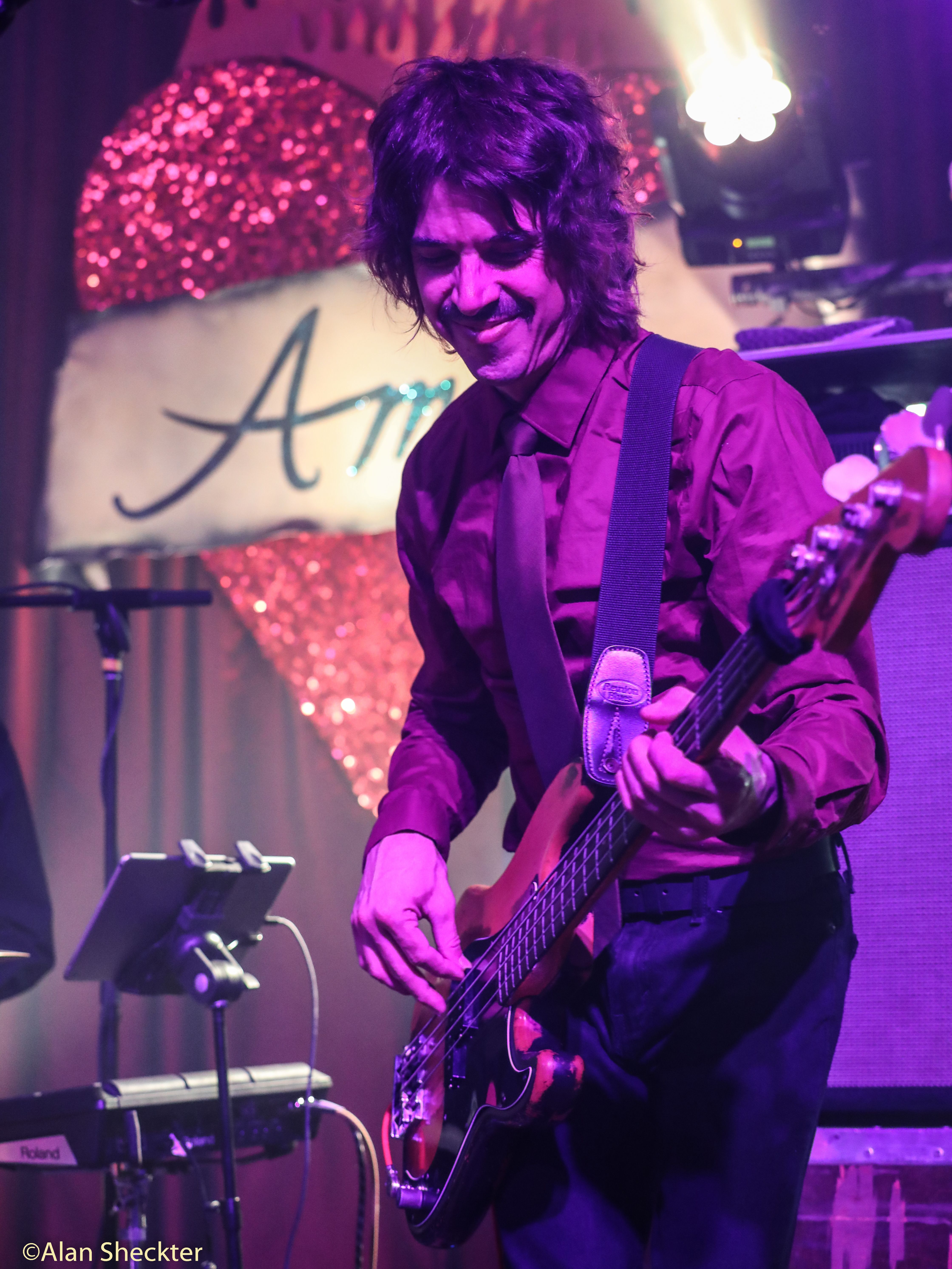 In Chico, ALO also gave props from the stage, dedicating songs to a) guitarist Dave Mulligan, a Steve Adams bandmate with Nicki Bluhm & the Gramblers who was in town and in attendance, b) ALO scholar and audio/video archivist Bob Wagner ("Dr. Bob"), and c) Steve Schuman, the late Chico-area concert promoter who oversaw previous ALO shows in town and passed away in late 2021. The dedications were unplanned. "All of those dedications were spontaneous.  Apparently Chico had us feeling sentimental," said Lebo.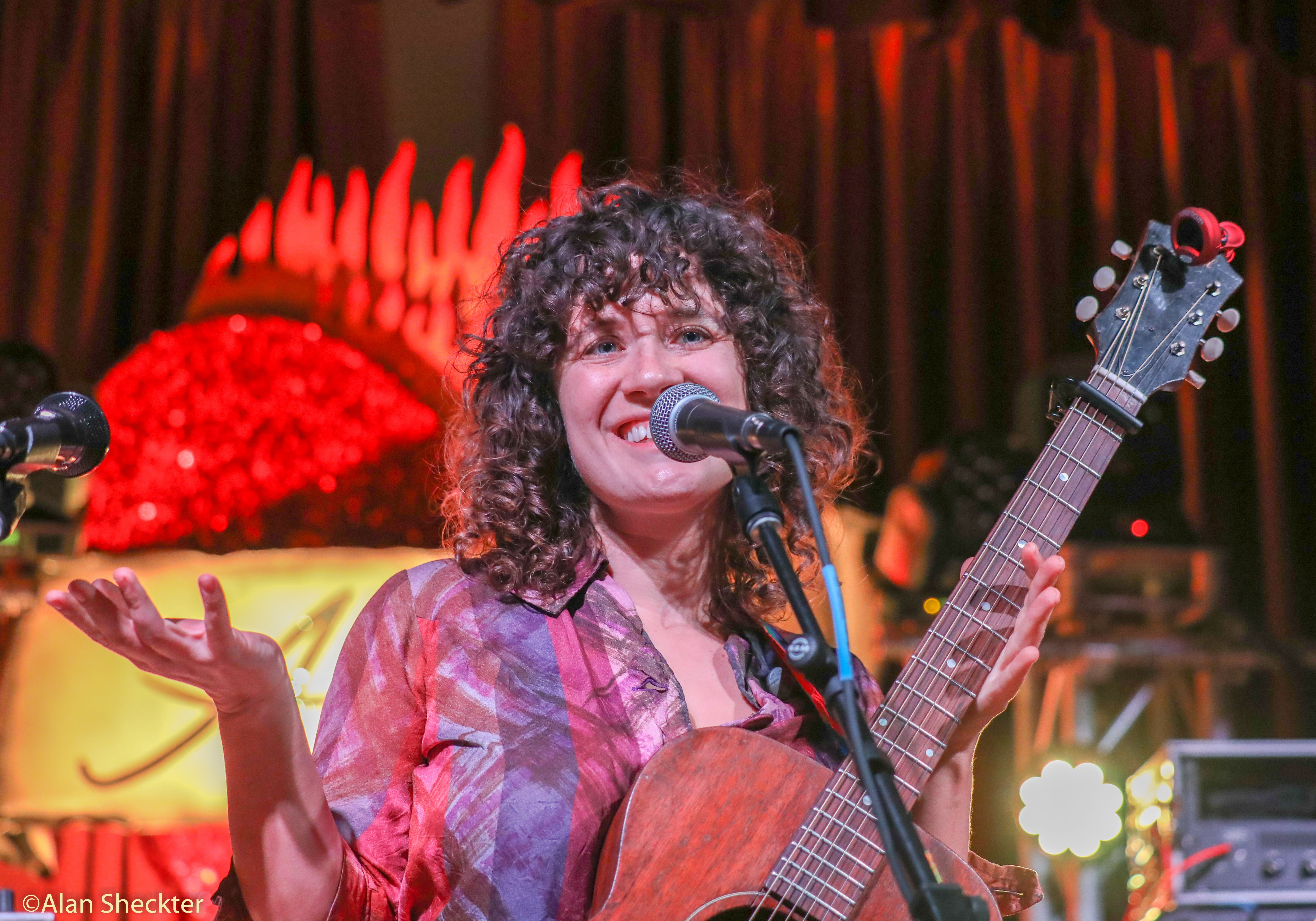 Based in New Orleans by way of small-town Arkansas – "In Arkansas there's nothing to do except religion or meth, and I did both," she said – Moss is a pleasing choice for ALO's tour show opener. One-half of Handmade Moments and front-woman for Anna Moss & the Nightshades, she appeared solo, mostly delivering her performance on guitar and vocals, with some loops and alto saxophone passages to boot. With a caramel-smooth voice reminiscent of Norah Jones and/or Madeleine Peyroux, Moss put forth a blend of sassy alt-folk/rock and jazz-standard-type ballads and stylings along with clever and powerful socially conscious lyrics. While the vast majority of her songs were originals, there were two notable covers. First, Moss dished out a hard-hitting version of System of a Down's 2005 Iraq War-era tune, "B.Y.O.B," which in this case stands for "Bring Your Own Bombs." It's lyrics, especially poignant these days, include, "Everybody's going to the party / Have a real good time / Dancin' in the desert / Blowin' up the sunshine …  Why don't presidents fight the war? / Why do they always send the poor?"
Moss closed her set at both shows with Erykah Badu's 2015 crooner, "Phone Down," in which she unabashedly proclaimed, "I can make you put your phone down / You ain't gonna text no one when you wit me / I can make you put your phone down / So you can show me attention … Every time you get a message / Act like you don't see it / I can make you put your phone down."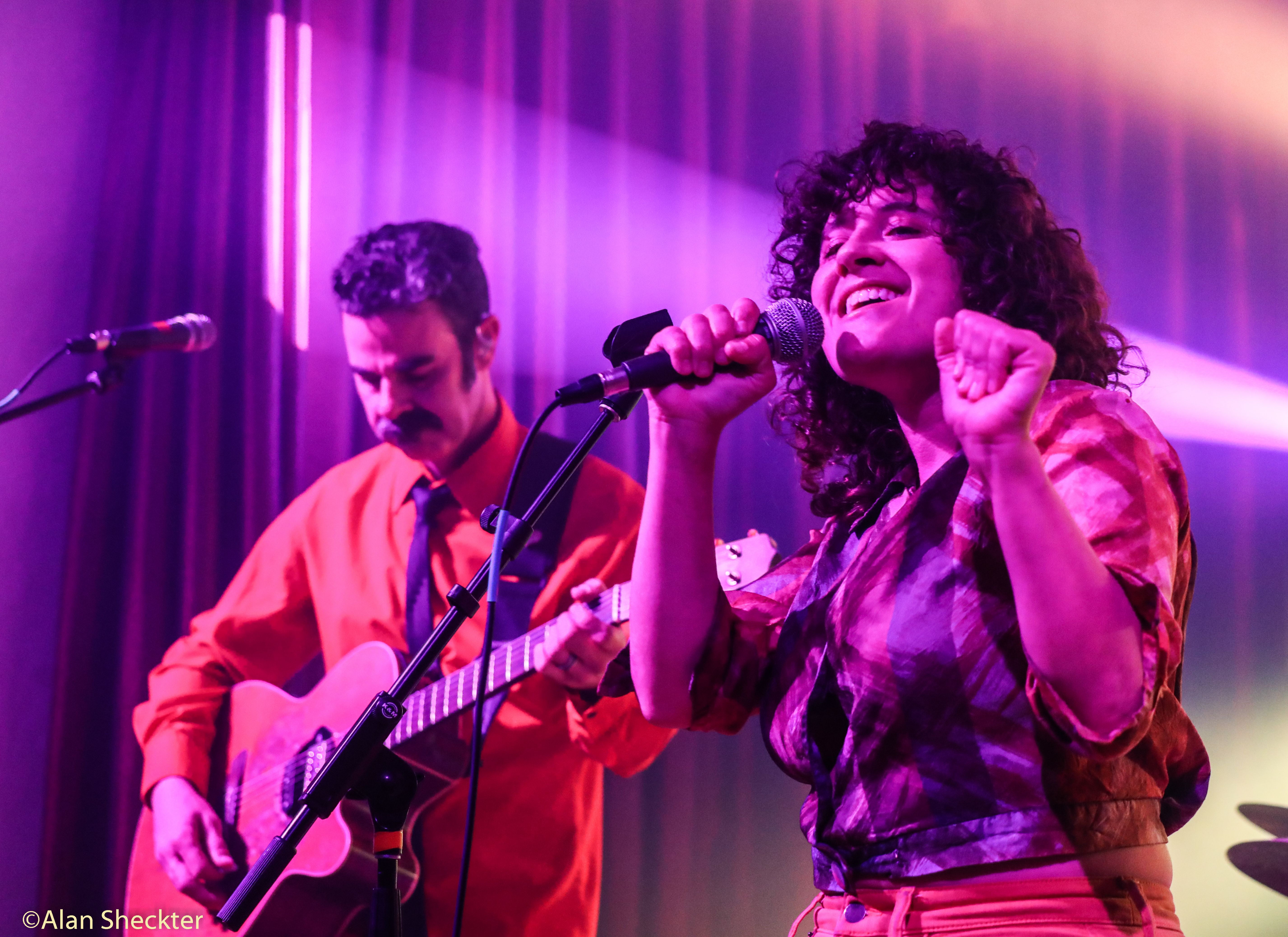 "We knew about her through a few friends that had mentioned how much they liked her band, Handmade Moments," Lebo said. "Then, when we were up at Oregon Country Fair in the summer of 2019, we got to see them and dug what we heard. She's been doing some solo stuff lately and it was a natural fit for a TDA opener. She is a great talent, and I've really been enjoying the collaborations we've been doing on tour."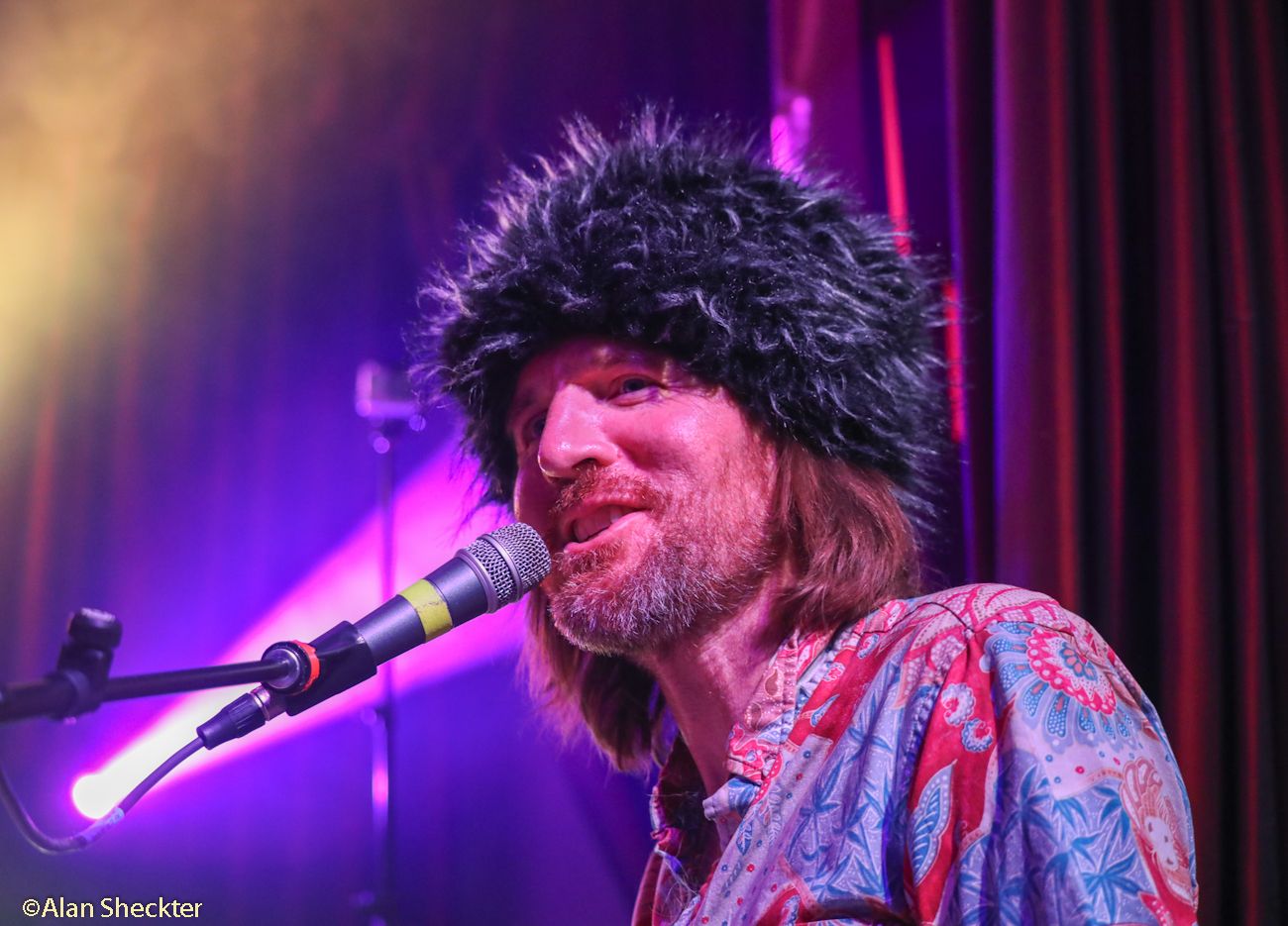 Run with a with a PBS-like ambience, the elegant Grass Valley Center for the Arts main theater is a 750-capacity venue that is currently exhibiting the splendors of a multimillion dollar renovation project that touched on all aspects of the theater, including a new Meyer Sound system. With a large dance floor in front of well-tiered rows of seats, ALO fans were treated to an outstanding theater experience. And ALO, as classy as they want to be, excelled in the setting.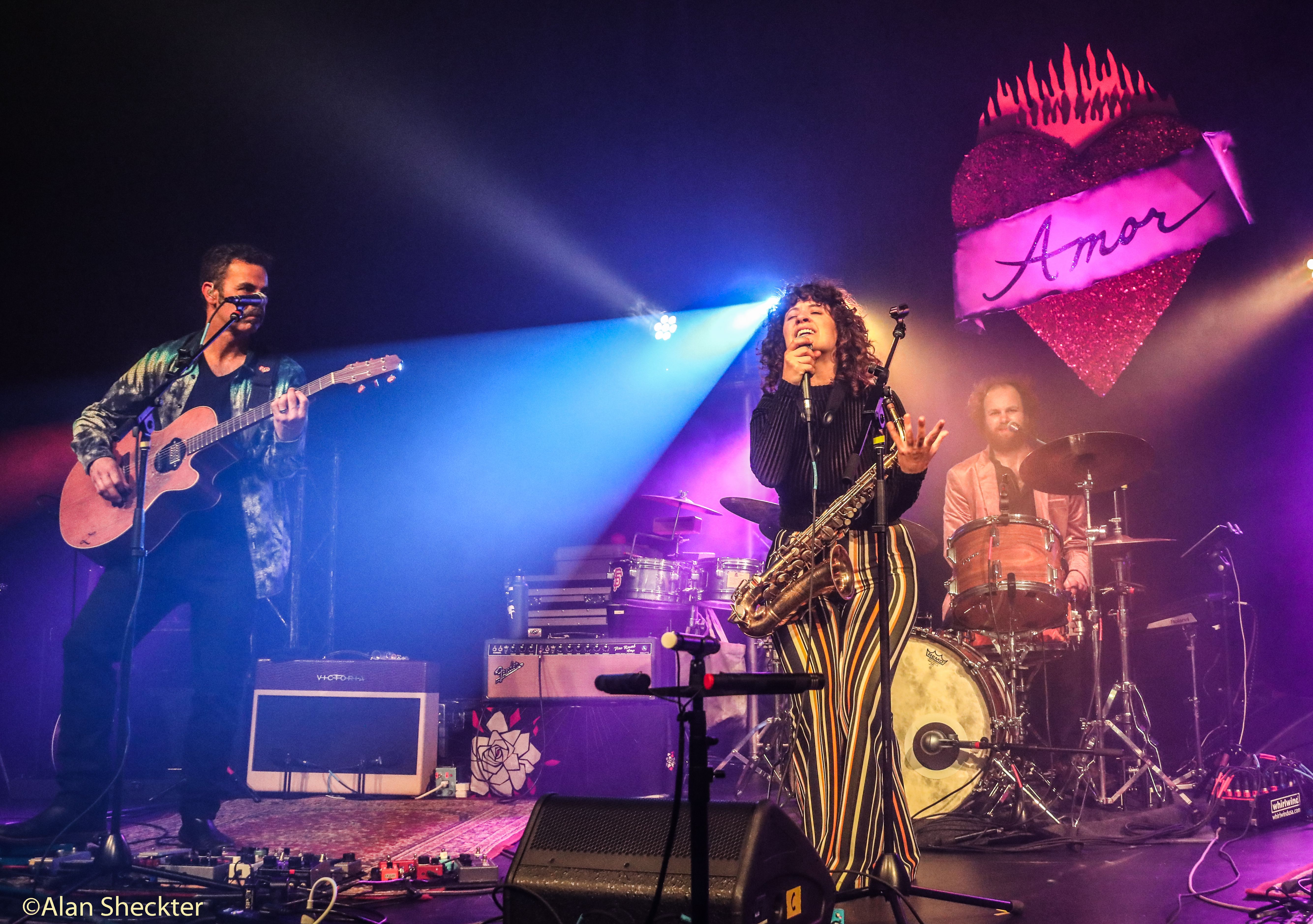 In some contrast, the Chico Women's Club, a hundred-year-old community gathering place maximum capacity of just 220, has a concert vibe that is more college-town baseball-cap-on-backwards slap-a-friend-on-the back vibe, which ALO and its audience were also visibly fully comfortable. While inside the room was packed to the gills, one could occasionally, and easily head out to the large, adjacent patio and garden area (which had speakers), for conversation, merchandise, beverages, and cool fresh air.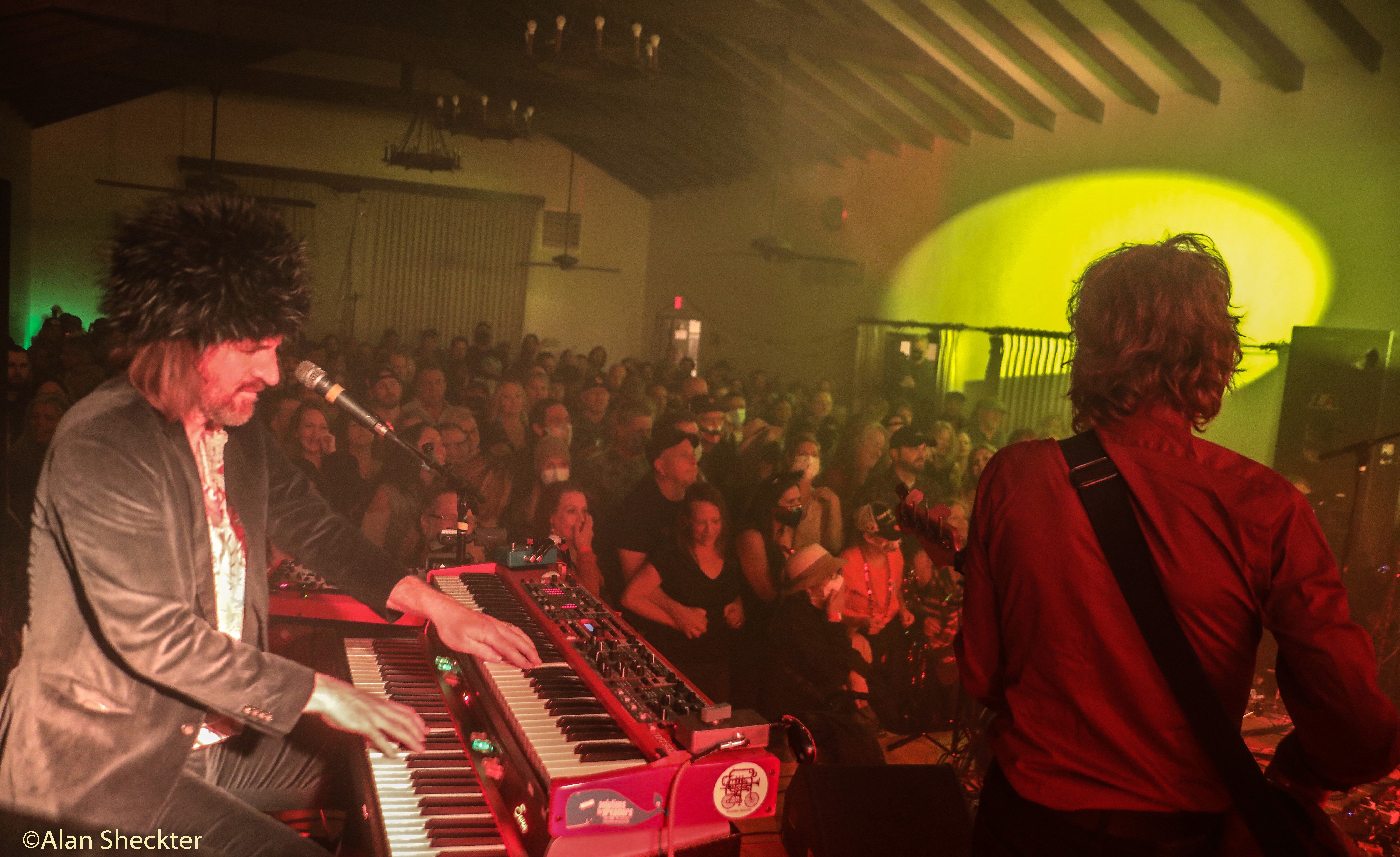 Notable tidbits from Bob Wagner ("Dr. Bob"): 1. "Growin' Your Hands Back," which was performed in Grass Valley, debuted one week earlier at the Troubador in Los Angeles. 2. "Creatures" was played once or twice during the 2020 Tour D'Amour, just before pandemic. The Grass Valley version, with its new, expanded jams section, was the first of this tour. 3. "Rewind," which was played in Chico, is a "newer" Lebo song. It has been played a few times during the pandemic. 4. "Make it Back Home," which closed the set in Chico, is a new Gill song that debuted likely at the Bruns Amphitheater in Orinda, Calif., in June 2021.
ALO music: It's feral and clever, and it means you no harm. (from ALO's website)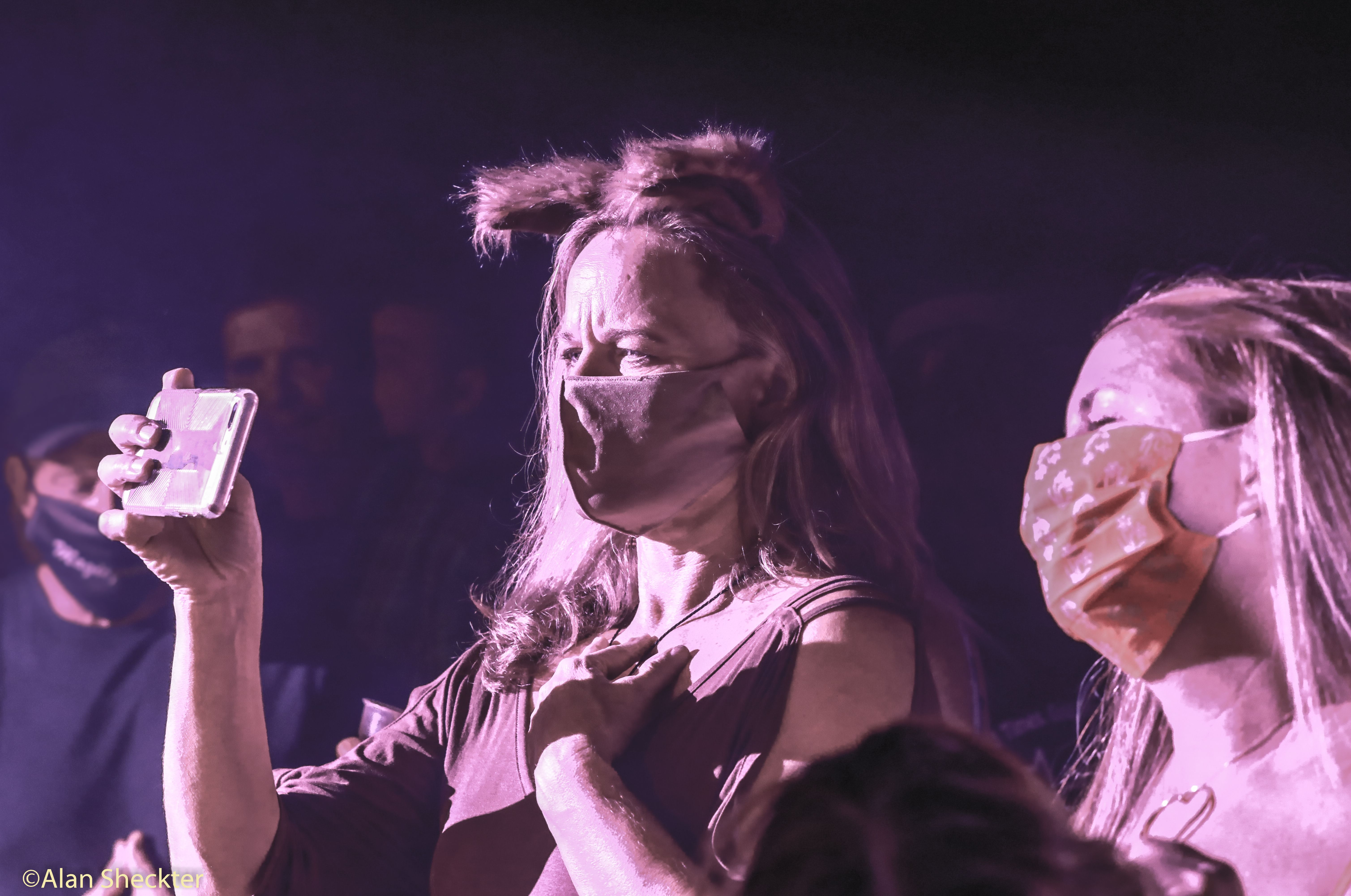 ALO: Grass Valley Center for the Arts, Grass Valley, CA, Feb. 18, 2022
Growin' Your Hands Back, IV Song, Just a Spark, Not Old Yet, Possibly Drown->Freedom Freeze Dance->Possibly Drown, How is This-> Everywhere->All Ending, If You Want Me to Stay, Plastic Bubble, I Love Music, Get to Do it Again. E: Creatures
ALO: Chico Women's Club, Chico, CA, Feb. 20, 2022
Barbeque, Rewind, Blew Out the Walls, Girl I Wanna Lay You Down, Fisheye Lens, Proceed From Where We Are, The Rain, Try, Brass in Pocket, Big Appetite, Maria, The Party (I'm Sorry I Missed)->, Make it Back Home. E: What a Wonderful World