San Francisco Bay Area-based ALO delivered two sets of their infectious brand of songs and jamming on August 6, but the news-headline of the day was the inaugural performance by Jay Lane & The Mayhem. Fresh off tour with Dead and Company, drummer Lane's Mayhem trio presented a lively, improvisational, and supremely interesting hourlong 3 p.m. set that included material by Bob Dylan, Neil Young, John Lennon, Lane himself, and even composer John Williams. The show took place at the approximately 500-capacity Bruns Amphitheater, aka California Shakespeare Theater, in the lush, rolling hills of the Siesta Valley Recreation Area outside of Orinda, near Berkeley, California.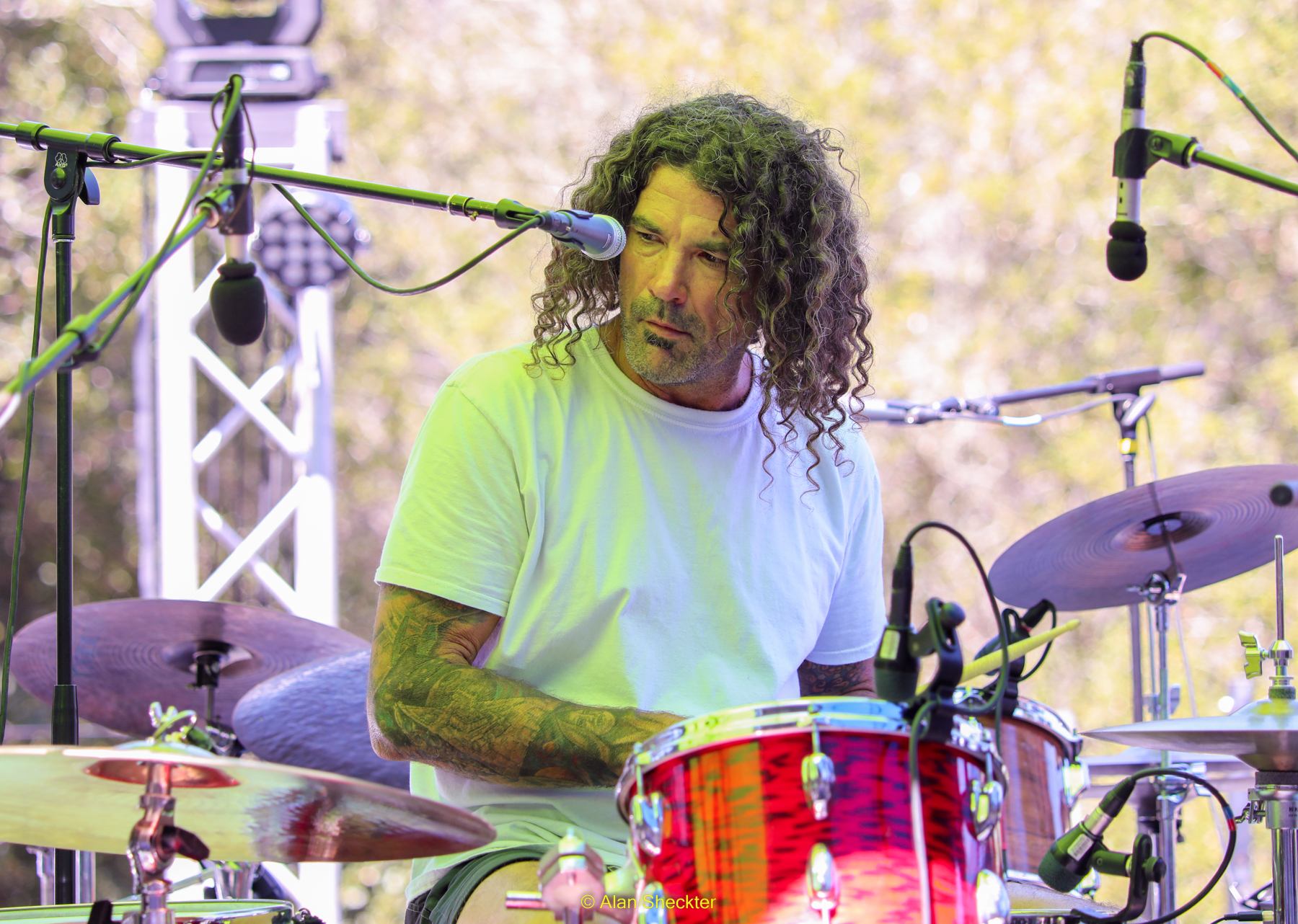 A first-ever show by a performer has that unique audience element of not knowing what's to come and this was especially true as the trio took the stage for a jazzy intro jam, anchored by Lane's fluid drum beats and rhythms, which eventually led into Dylan's "Simple Twist of Fate." Supporting Lane (Dead and Company, Bobby Weir & Wolf Bros, RatDog, Primus, Golden Gate Wingmen), were Reed Mathis (Jacob Fred Jazz Odyssey, Tea Leaf Green, Billy & the Kids, Golden Gate Wingmen) and Jordan Feinstein (Stu Allen and Mars Hotel, La Gente SF, Jordan and the RituaL, and in-demand Bay Area live performance/studio sessions guy).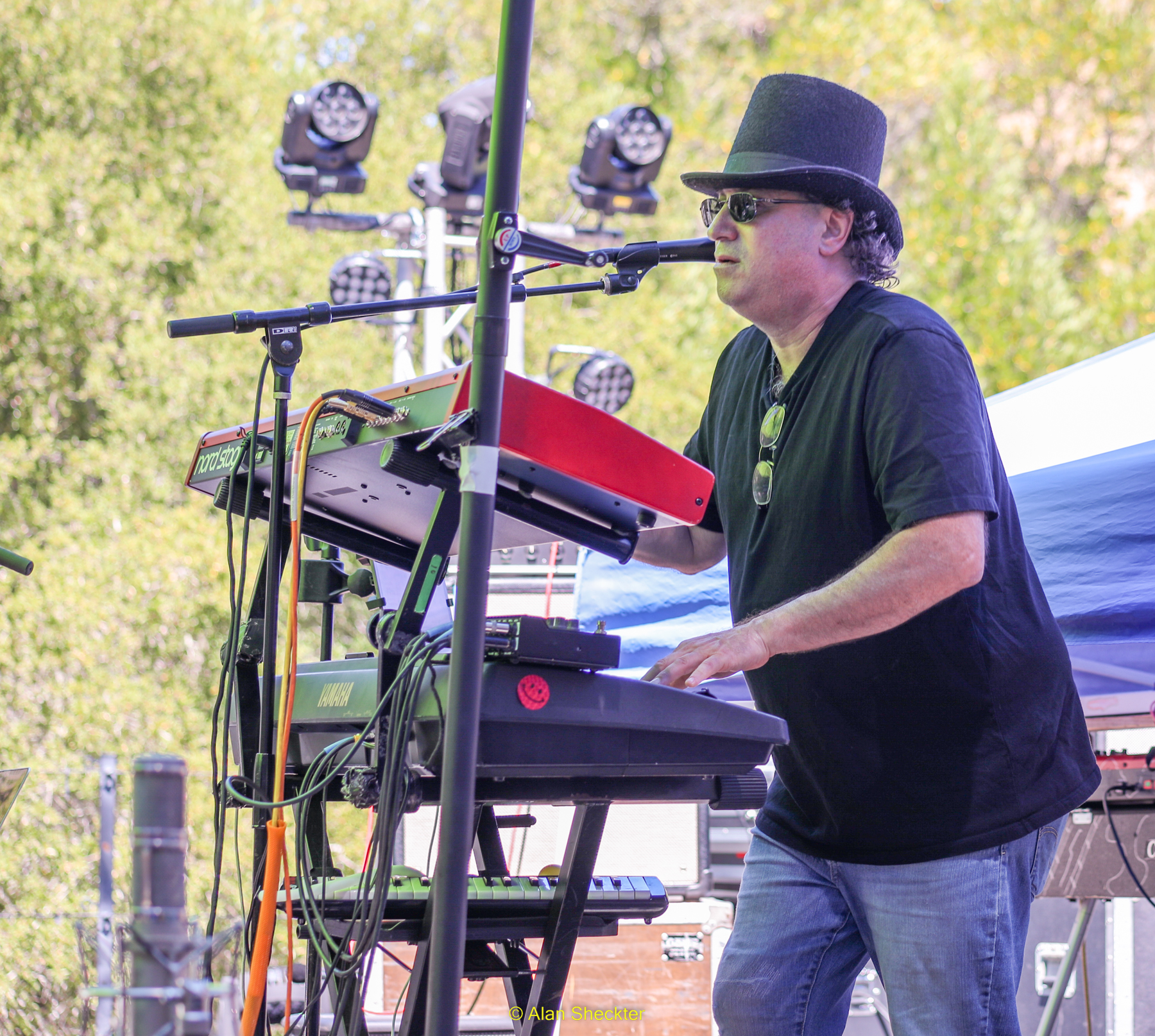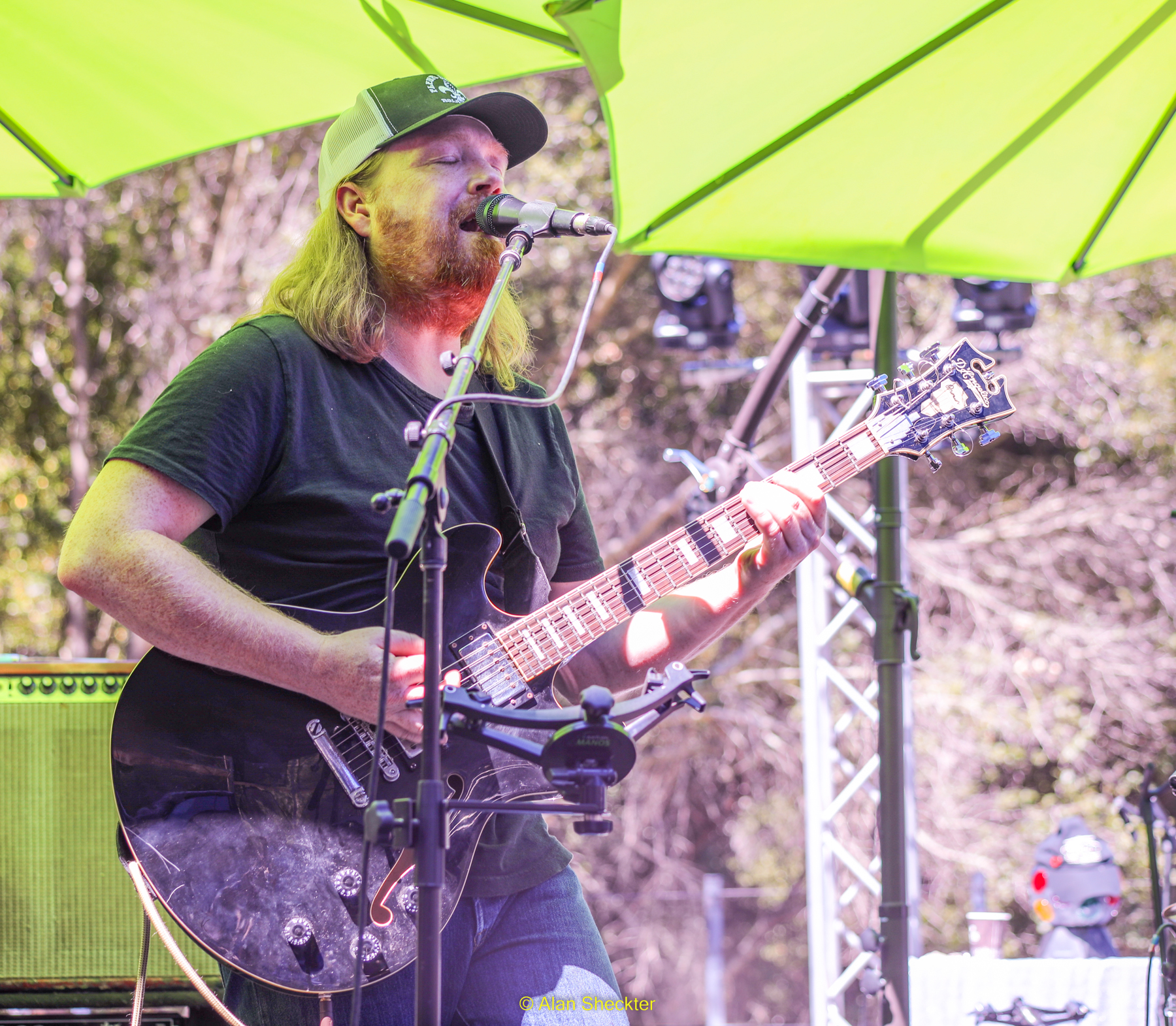 Regarding the formation of the trio, "Jay and I have been friends for years but only played together a handful of times (which were great)," Feinstein said. "We've done a bunch of recording together and as far back as 2018 (I think), Jay and I talked about putting together a 'Jay Lane Band.' Then Wolf Bros happened, then Covid happened, then Dead & Co. happened; and as two out of three of those are no longer happening, Paper Moon Presents (Matt Lawsky and his partner Luna Oxenberg) reached out to Jay about being part of the ALO weekend. It was Luna who coined the name 'The Mayhem,' in tribute to the Muppets' <rock band> "Dr. Teeth and the Mayhem."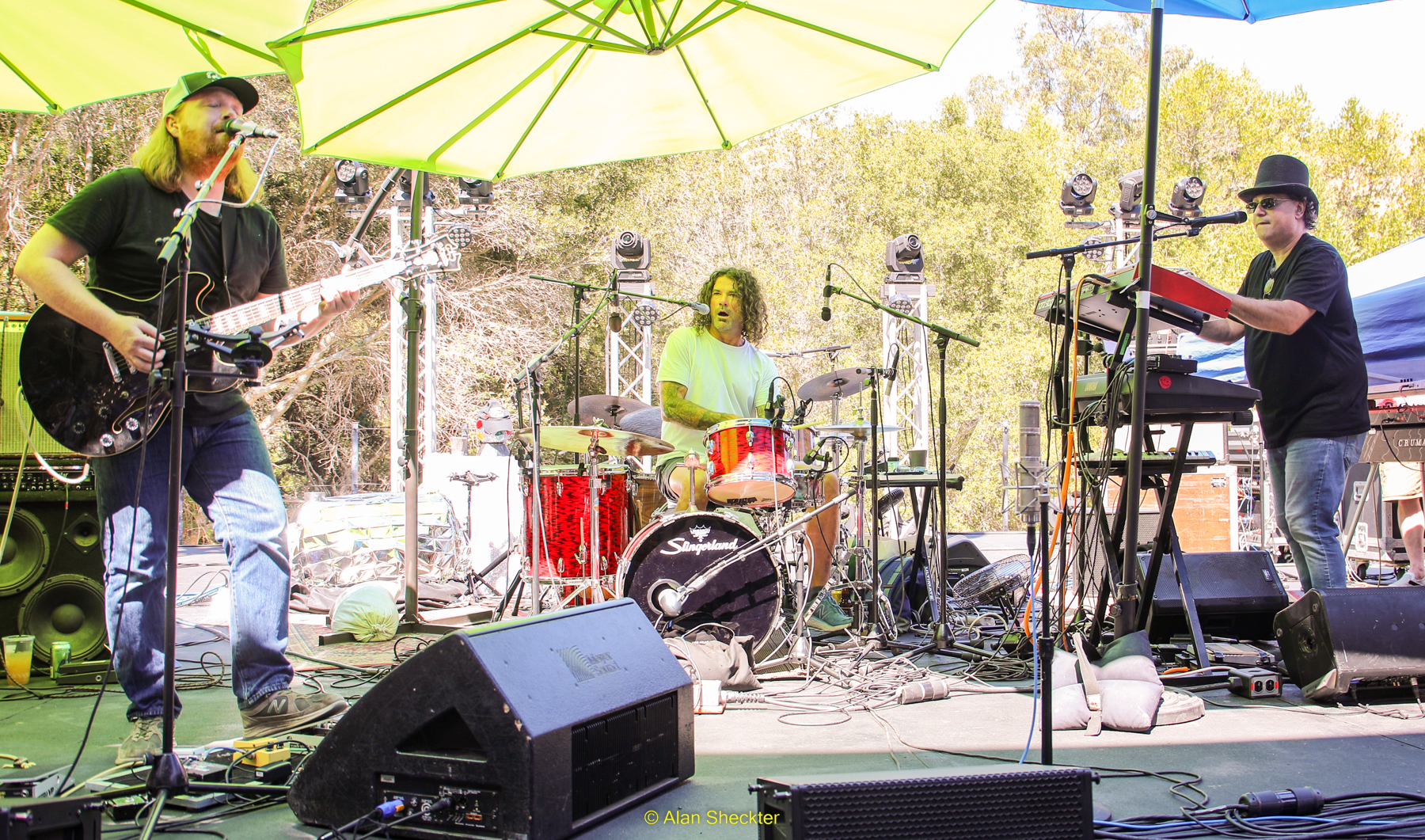 A sweet rendition of Young's melodic "Harvest Moon" came next, which somehow evolved in and out of a tease of the Grateful Dead's "The Other One." Taking a brief pause between songs, Feinstein marveled at how much time had already passed. "That was a half-hour? Holy shit!" he said. Next, was Mathis' upbeat tune, "The Ladder," which included part of the Grateful Dead's "Slipknot!" jam, and onto another surprise, a pleasing version of Lennon's hit, "Nobody Told Me (There'd Be Days Like These)." The set ended with an otherworldly coupling of Willams' legendary classical piece, "Star Wars (Death Star Explosion)" from the 1977 movie, followed by Lane's "Ancient Astronauts," on which he sang lead. It is important to note that Golden Gate Wingmen, which featured Lane, Mathis, John Kadlecik, and Jeff Chimenti, had "The Ladder" and "Ancient Astronauts" in its repertoire.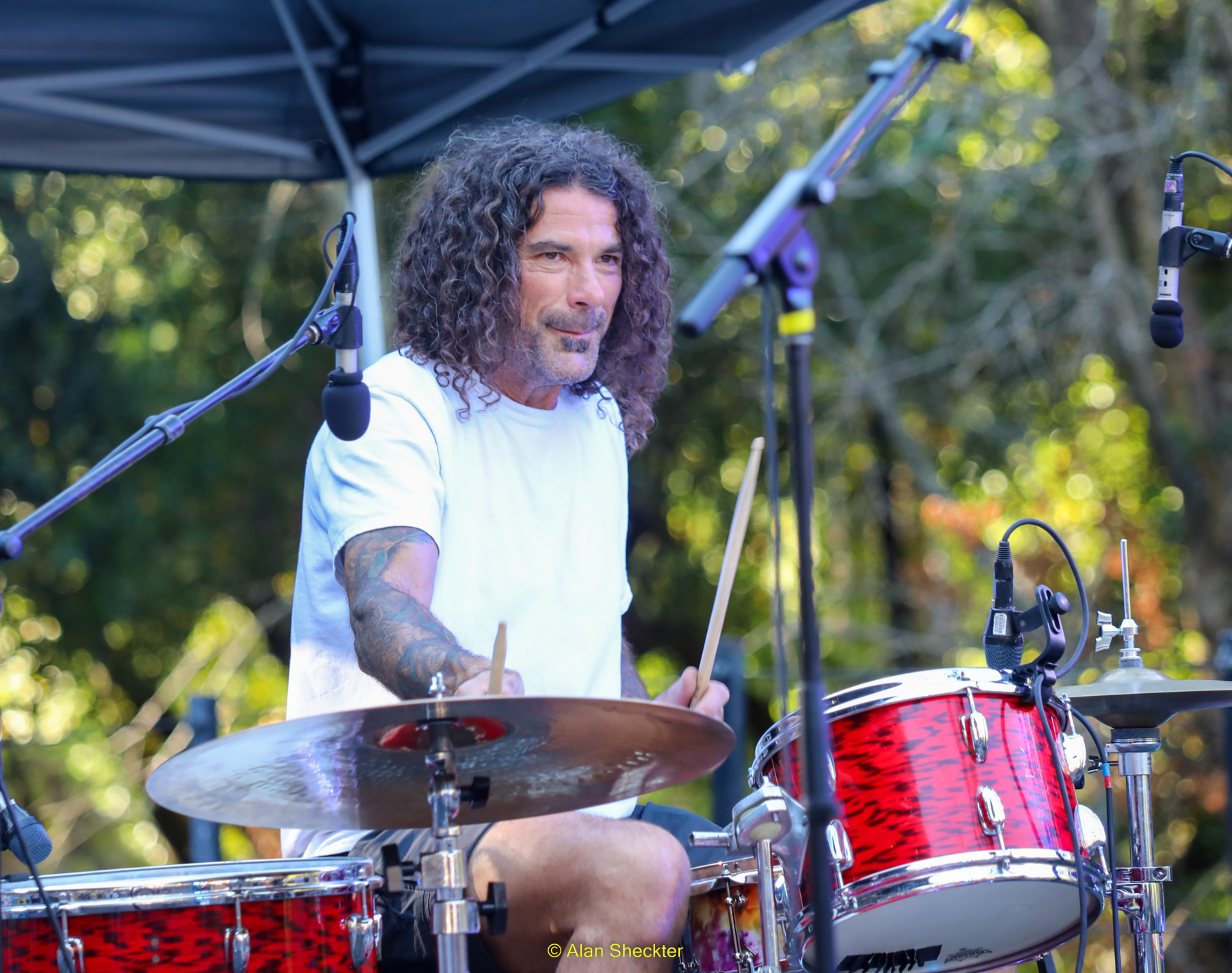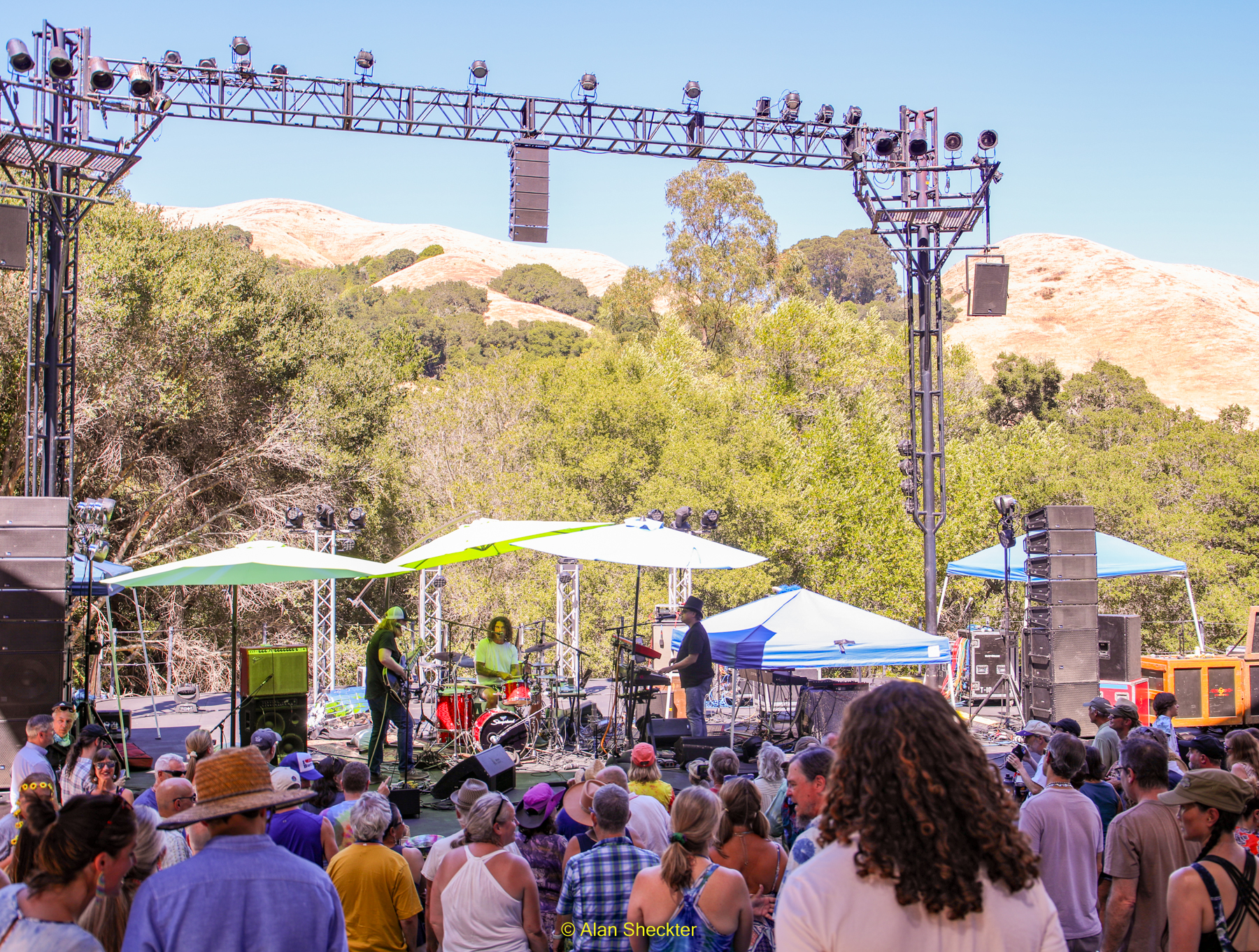 As for this group's future, Feinstein could only speculate: "Obviously there's a lot of interest in Jay post-Dead and Co.," he said the day after the show, "and it seems like he's interested in doing his own thing. What form/music that takes remains to be seen...but yesterday was a great taste."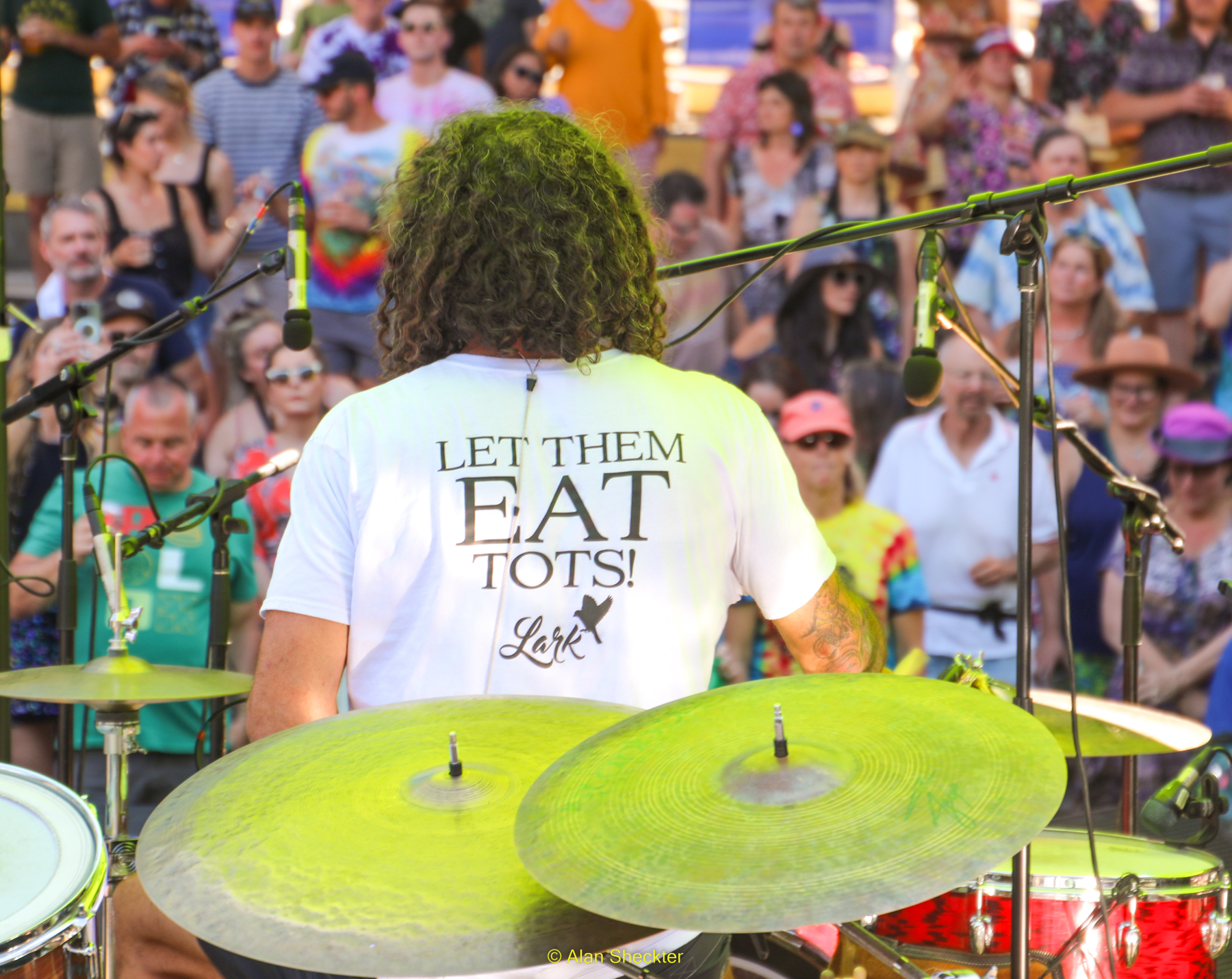 With all that behind us, as ALO set up, we all noticed that Lane's drum kit was moved to a prominent spot at stage right, so we knew he was not done for the day. At about 4:30, the assembled audience, a "family" of like-minded fans who travel to and fro and who've grown to know the band – and each other – over the years, were rarin' to go. It was the second of two weekend ALO shows at the Bruns; there were no repeats from the previous evening's concert, for which acoustic duo Two Runner opened.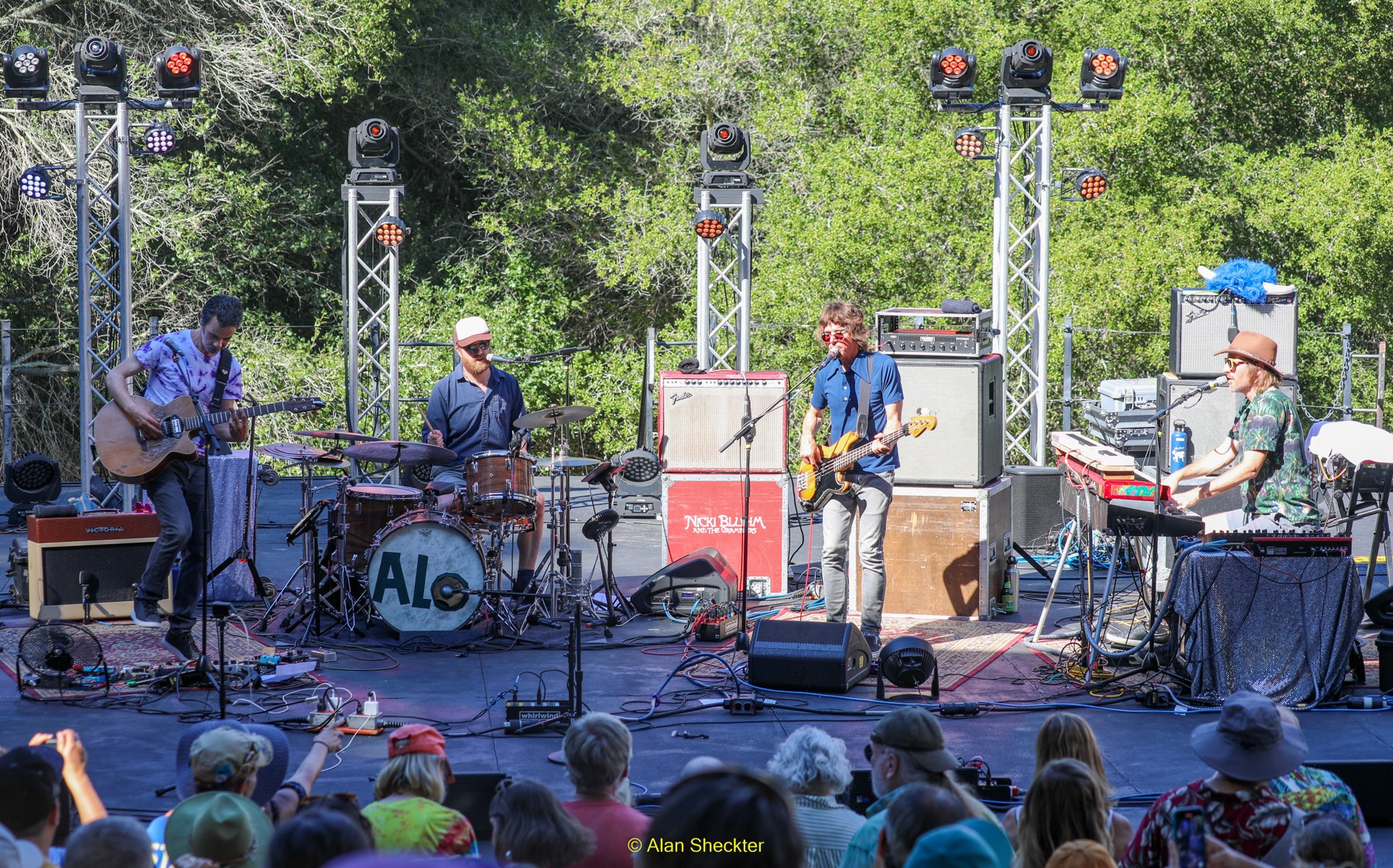 ALO, which charmed the audience of devotees with its always-engaging sonic weirdness, and who were at their improvisational jazz, funk, pop, lyrical best, included as always Dan "Lebo" Lebowitz (acoustic/pedal steel guitars, vocals), Zach Gill (keyboards, melodeon, vocals), and Steve Adams (bass, vocals), all who've been the core of ALO since its inception about 25 years ago, and Ezra Lipp (drums, vocals), who has now logged five years with the band. Throughout, there were fun, intricate Lebo and Gill instrumental jams and arrangements of all sorts at every turn, with Adams and Lipp bringing consummate bass-and-drum accompaniments.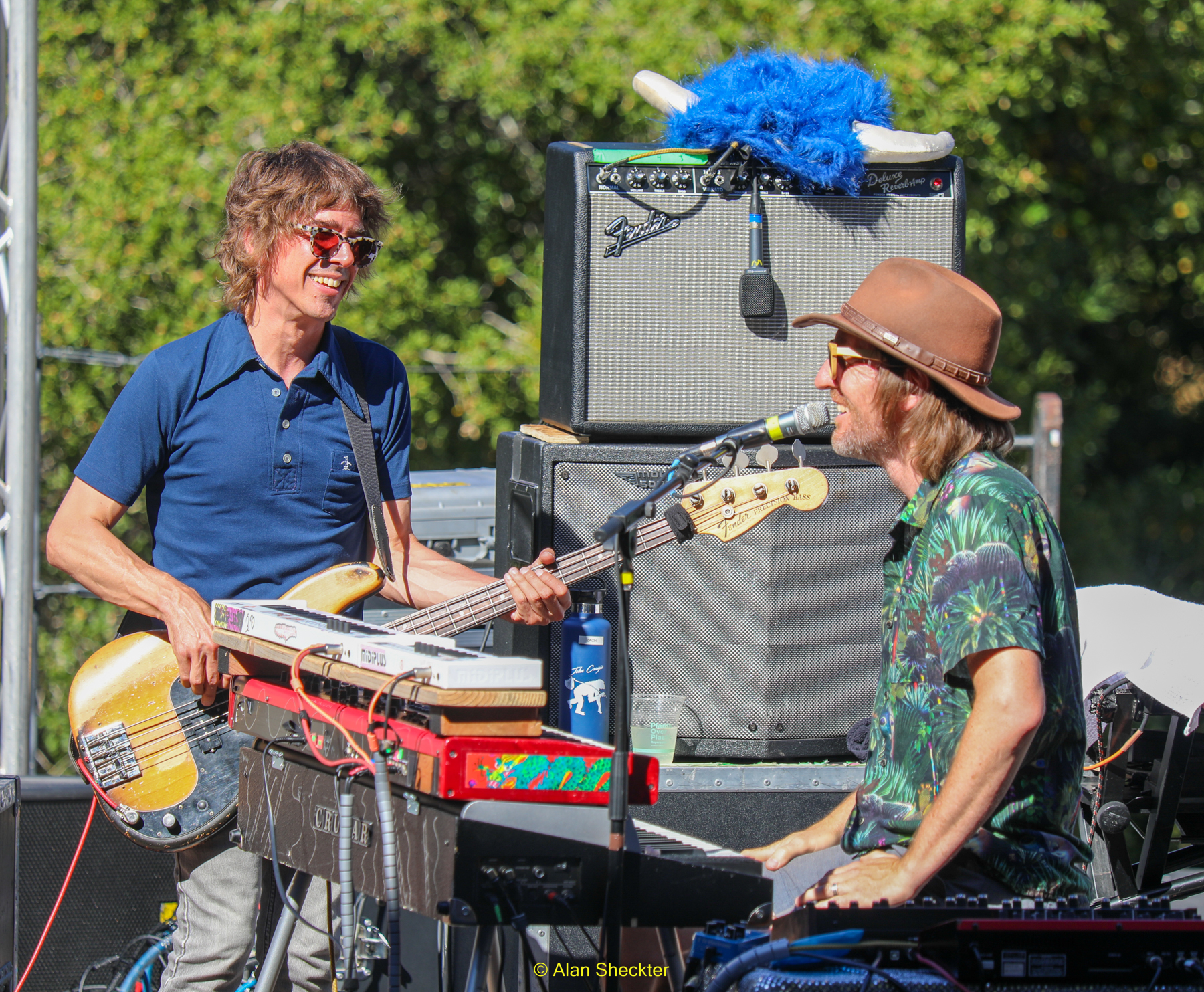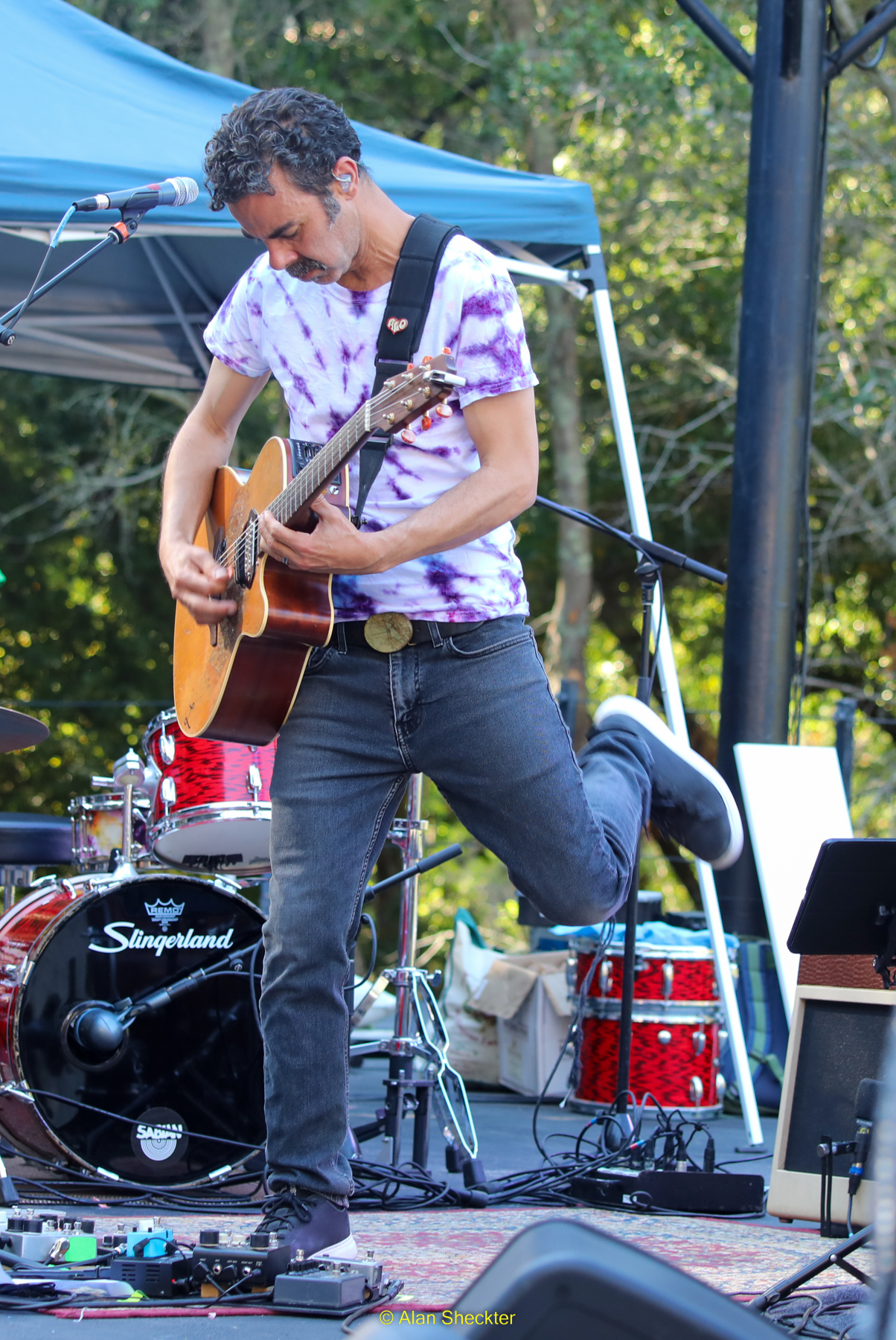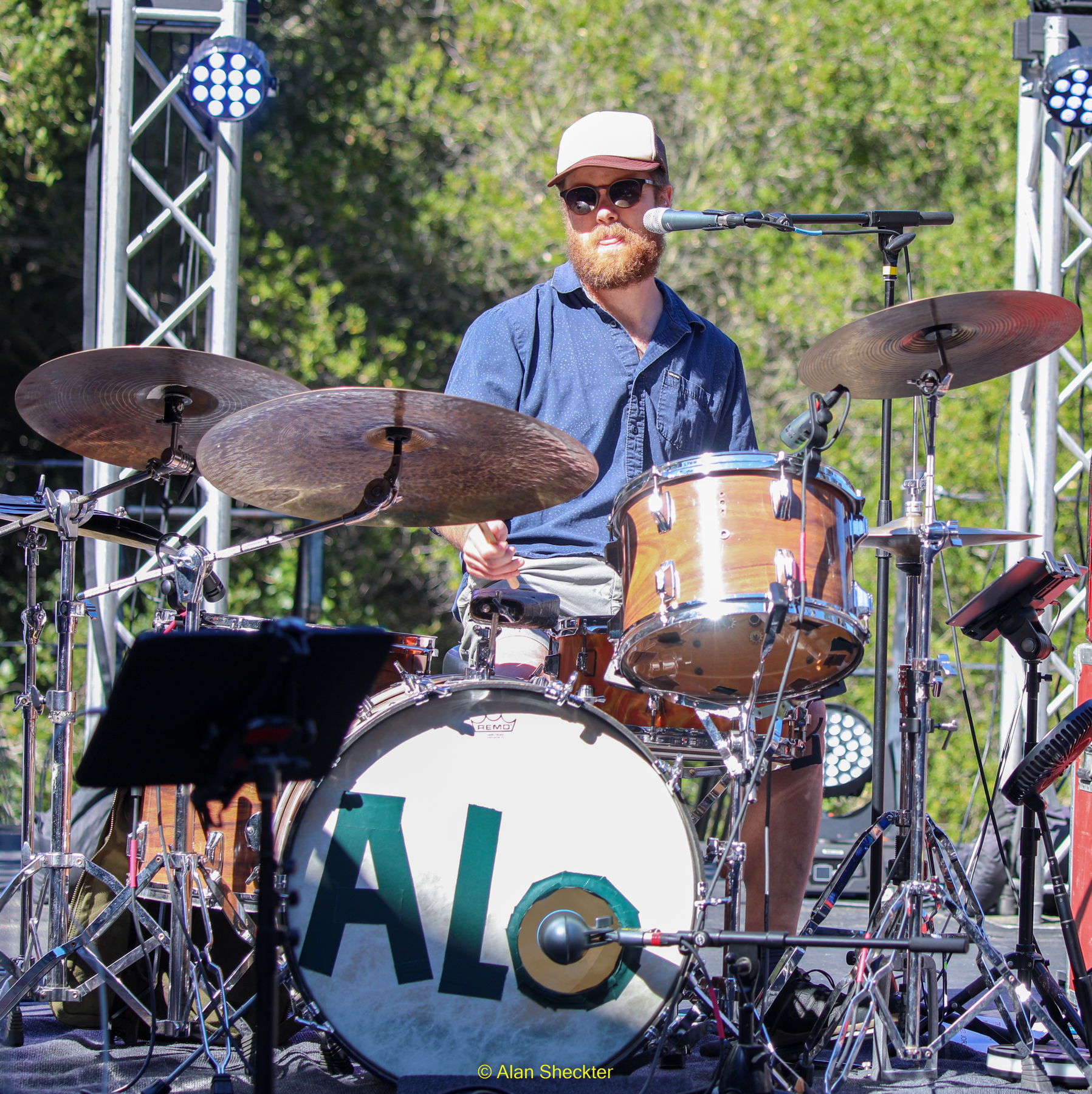 The players were visibly in a good mood, playing in front of their joyful clan of fans in an idyllic bowl-like amphitheater, frequently bantering with the crowd in a way that always felt like we were all together – band and audience – with no airs of ego or self-importance. During the course of the show, ALO leaned most often on its 2006 project, "Fly Between Walls," performing five songs from the record. They also performed four tracks from their 2023 release, "Silver Saturdays," including "Make it Back Home," "Rewind, Rare Air, and "Divine Fall."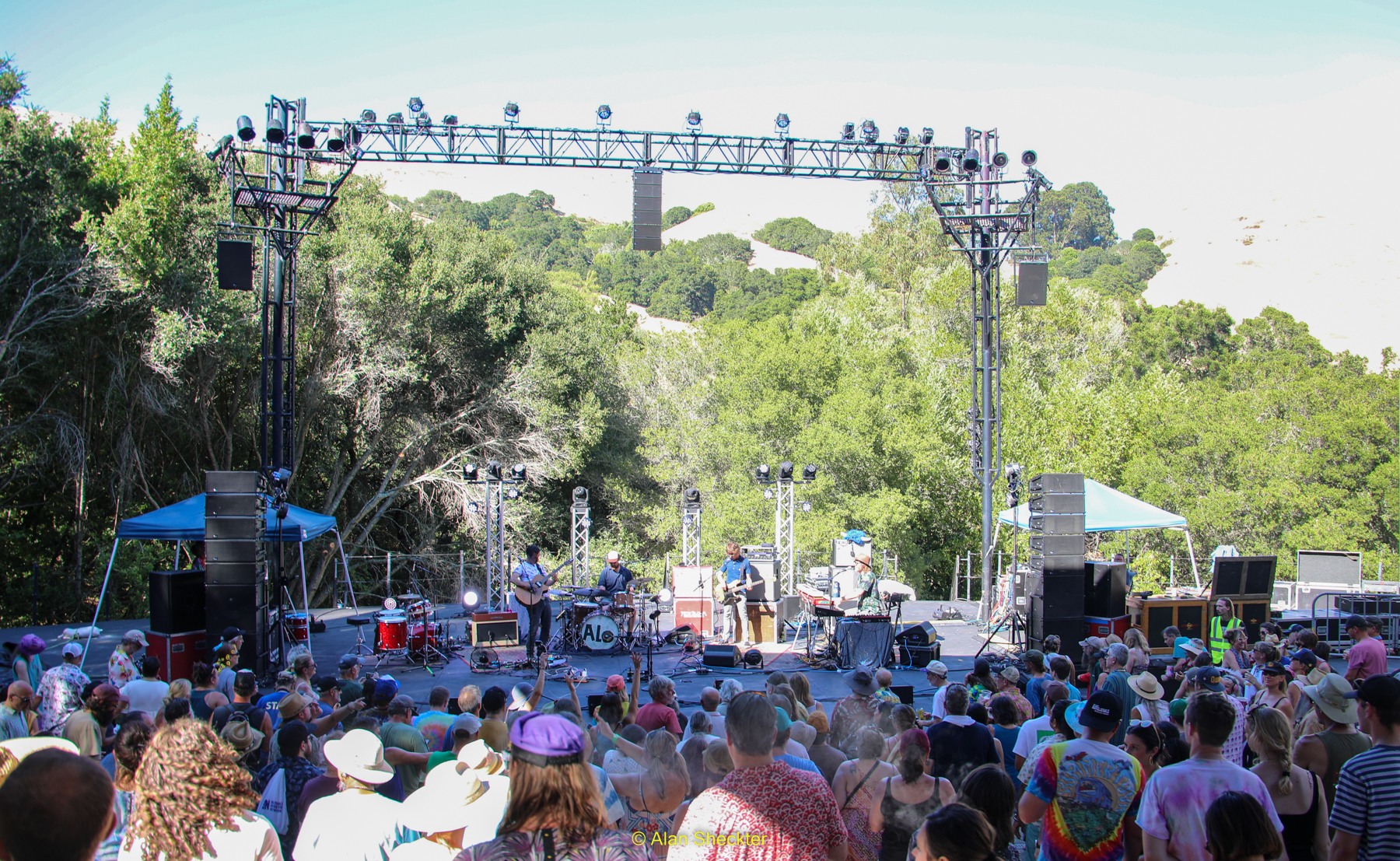 The band eased into the show with the easy, jazzy sounds of "Hot Damn," followed by the sonic funkiness and clever lyrics of "Blew Out the Walls." With Lebo moving to pedal steel, an epic version of funk-ballad "Wasting Time" followed, with Gill (also a permanent core member of Jack Johnson's band), mid-song, voicing his appreciation of the crowd. "I feel responsible; all the people came and they're expecting high-quality entertainment," he said, partially in jest. "I know you have to divvy-up your jam dollars. I know there's a lot of stuff out there. Five-hundred bucks for Taylor Swift, you got Goose, all the stuff. … We're glad you're here. We're glad you made the choice to be here with good ol' ALO, doing its thing, flying with the flow of your friendly neighborhood ALO."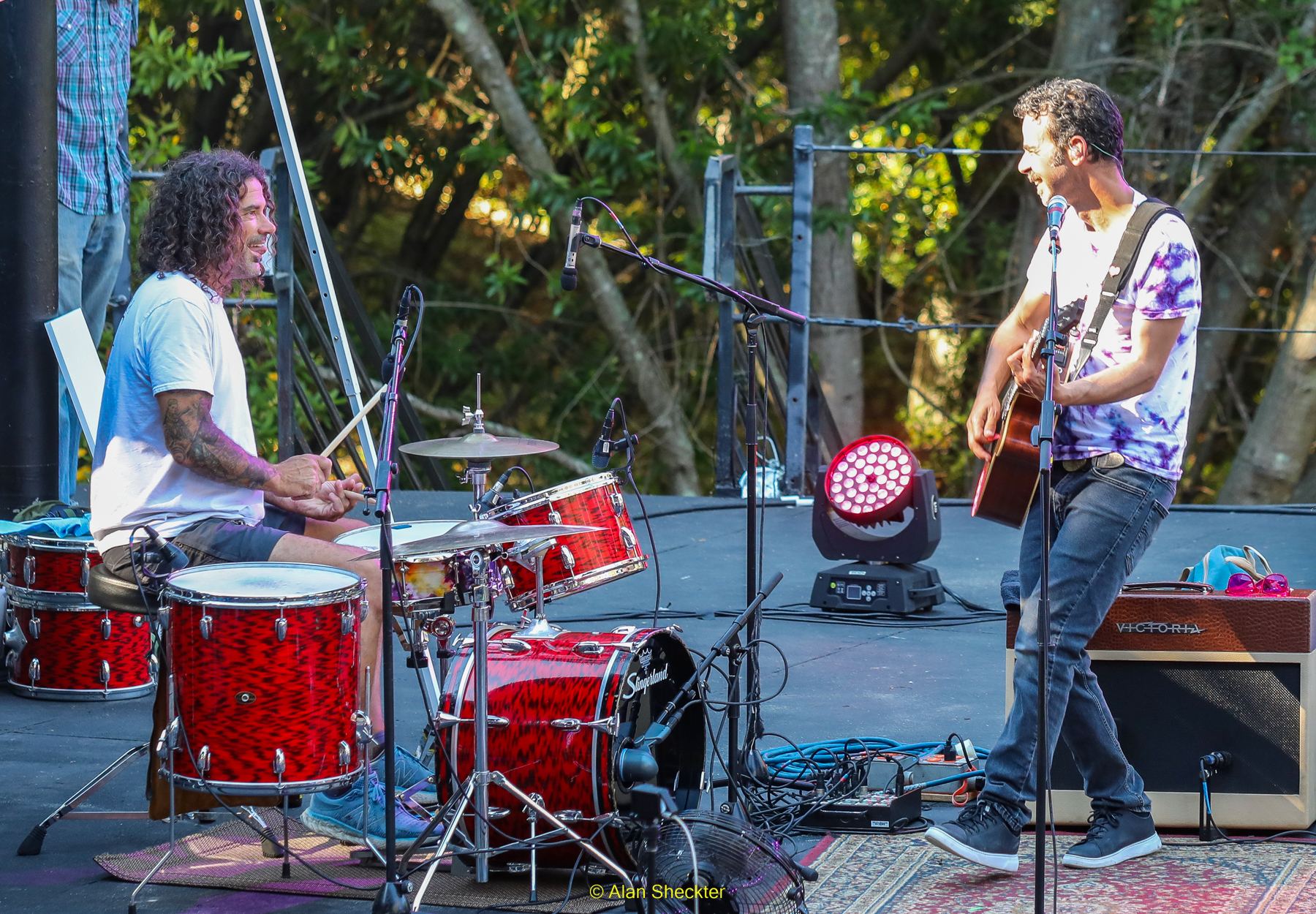 Later in the set, definite "mayhem" ensued, as Lane, Mathis, and Feinstein joined ALO for an impressive closing sequence of first, a funky arrangement of Eddy Grant's classic funky reggae hit, "Electric Avenue," with Lipp on lead vocals. This led into Lebo's ALO standard, "Try," followed by a Lane/Lipp drum duet, and then into a pleasing version of "Not Fade Away," the song Buddy Holly and the Rolling Stones made famous and the Grateful Dead made more famous.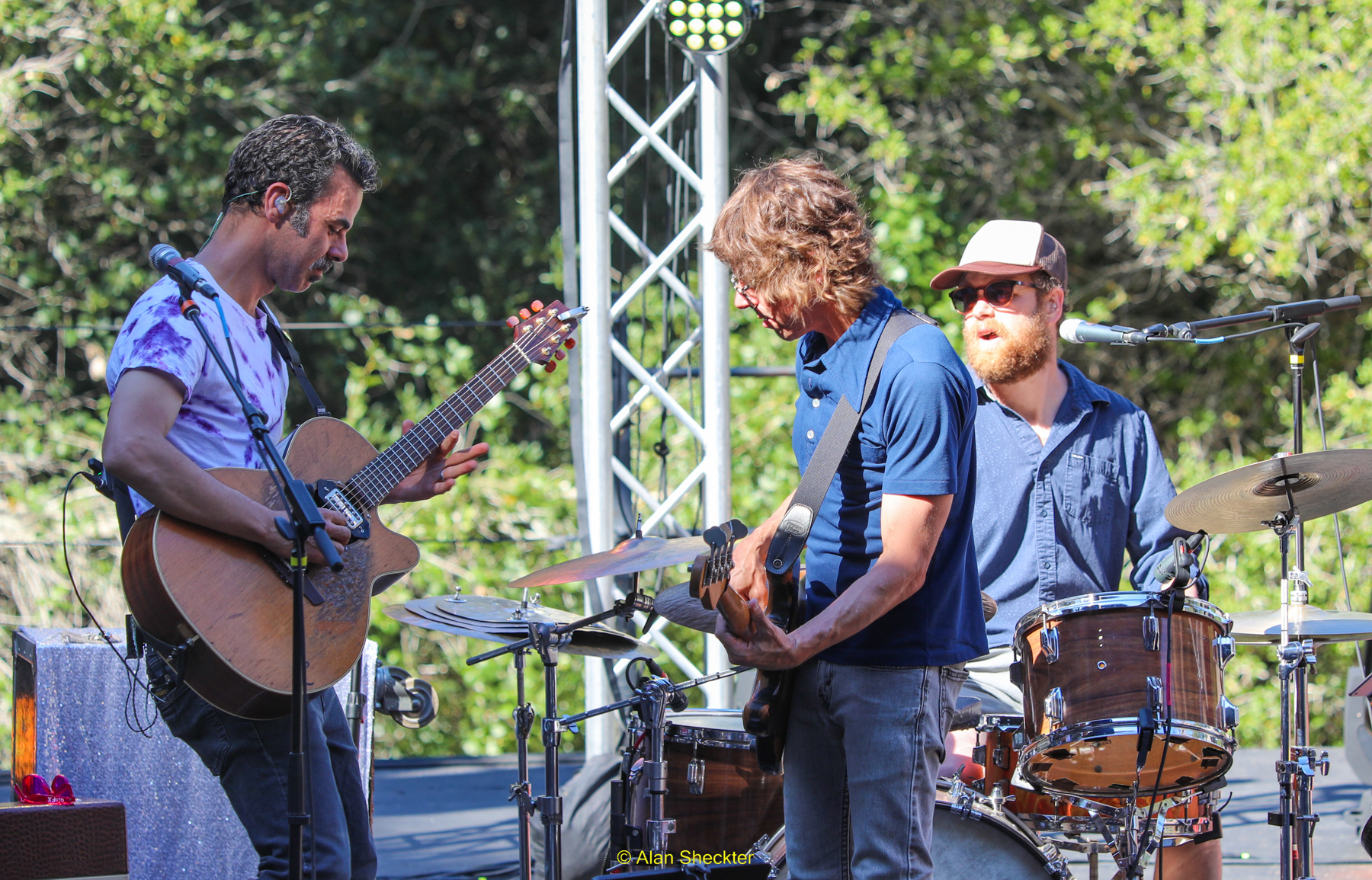 ALO's second set, with their giant inflatable Buddha now sharing the stage, included another mellow set opener, "Dead Still Dance." The set also included ALO classics such as the clever "Wall of Jericho," as well as two others that were presented with embedded – and dynamic – cover songs: "Room for Bloomin'" was performed with Lipps Inc.'s disco hit "Funkytown" inserted in its midst, and closing number, and "Barbecue," which featured the Traveling Wilbury's "Last Night" sandwiched in the middle. A triple encore, featuring perhaps the band's most popular tune, "Girl I Wanna Lay You Down," closed out the day.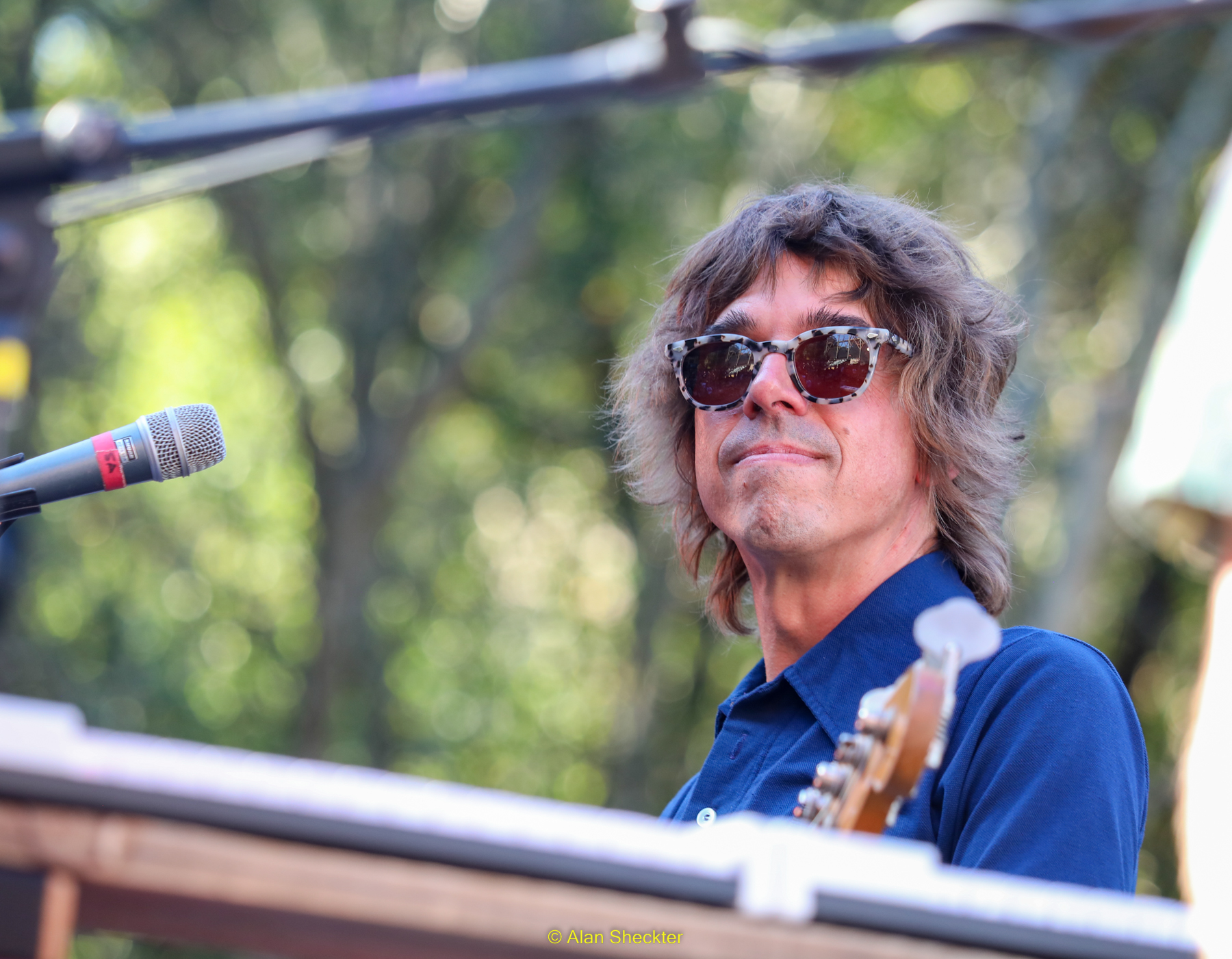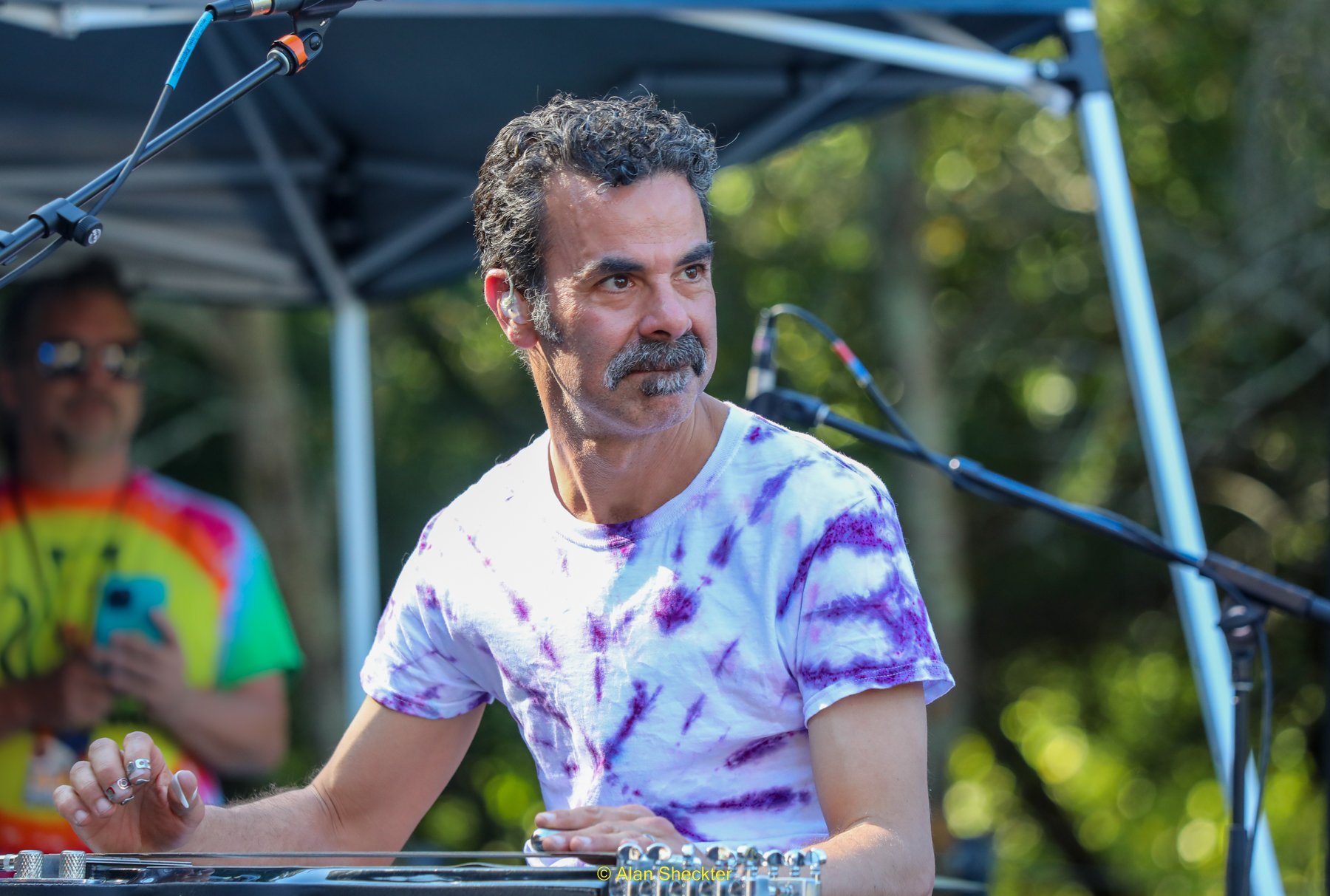 ALO is about to head out to for a rare set of East Coast gigs from Massachusetts to Maryland, before heading back to California. They will also be one of the top acts at the Bajaja Music Festival in Mexico, set for November 20 to December 2, 2023, near the southern tip of Baja California (www.bajajamusicfest.com).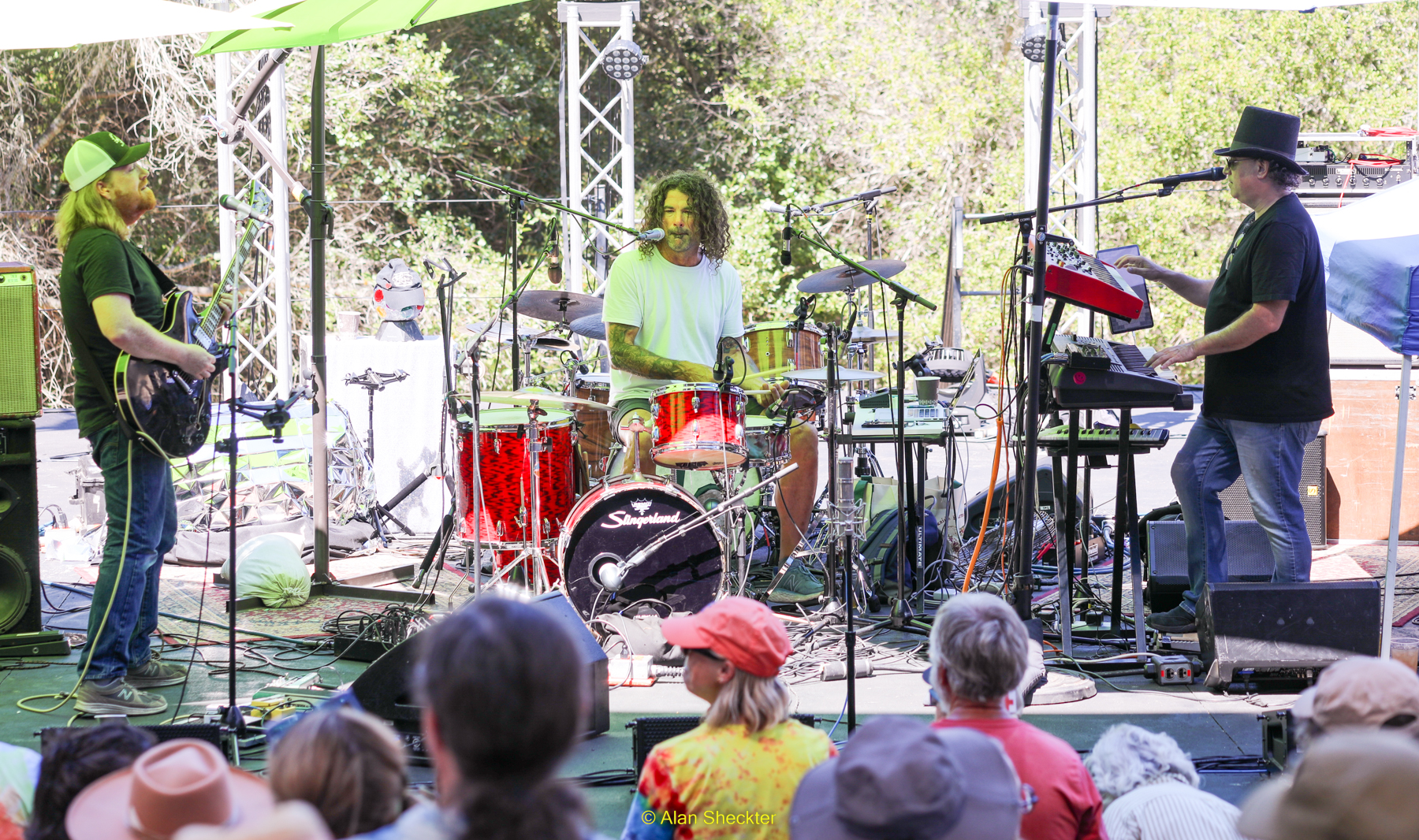 Set list, Jay & the Mayhem: Turn Around Jam -> Tangled Up in Blue> Harvest Moon>The Other One tease> Harvest Moon, The Ladder -> Slipknot!> Nobody Told Me
Star Wars (Death Star Explosion), Ancient Astronauts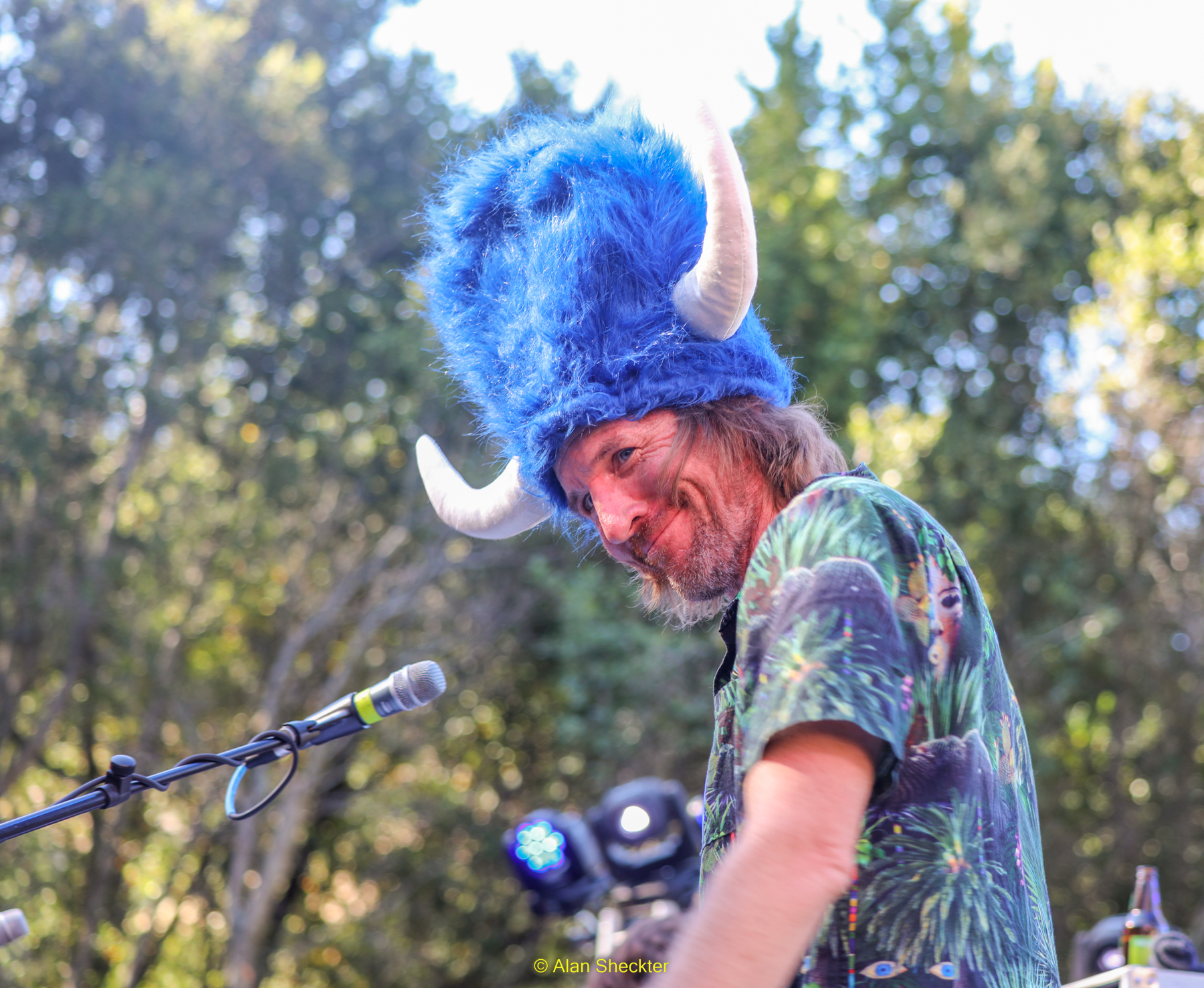 Set list, ALO: Set 1 - Hot Damn, Blew Out the Walls, Wasting Time (Isla Vista Song), Rewind, Rare Air, Electric Avenue -> Try -> Drum Duet -> Not Fade Away (the latter four with Jay Lane & The Mayhem). Set 2 - Dead Still Dance, Cool Wind, Divine Fall, Romeo and Juliet, Room for Bloomin' -> Funkytown -> Room for Bloomin', Walls of Jericho, Barbecue -> Last Night -> Barbecue.
Encore - Girl I Wanna Lay You Down, I Wanna Feel It, Make it Back Home