With the house only about two-thirds full, likely due to attendee coronavirus precautions, ALO and Leftover Salmon nevertheless persisted in front of an enthusiastic crowd, many of whose outfits celebrated the show's artsy moniker, The Fins, Fur & Feathers Fancy Formal. It was the band's first-ever appearance at the famed Warfield Theatre in San Francisco. It was also the last show of ALO's 14th annual Tour d'Amour, as the Seattle and Portland, Ore., shows, set for March 13 and 14, were canceled due to coronavirus precautions.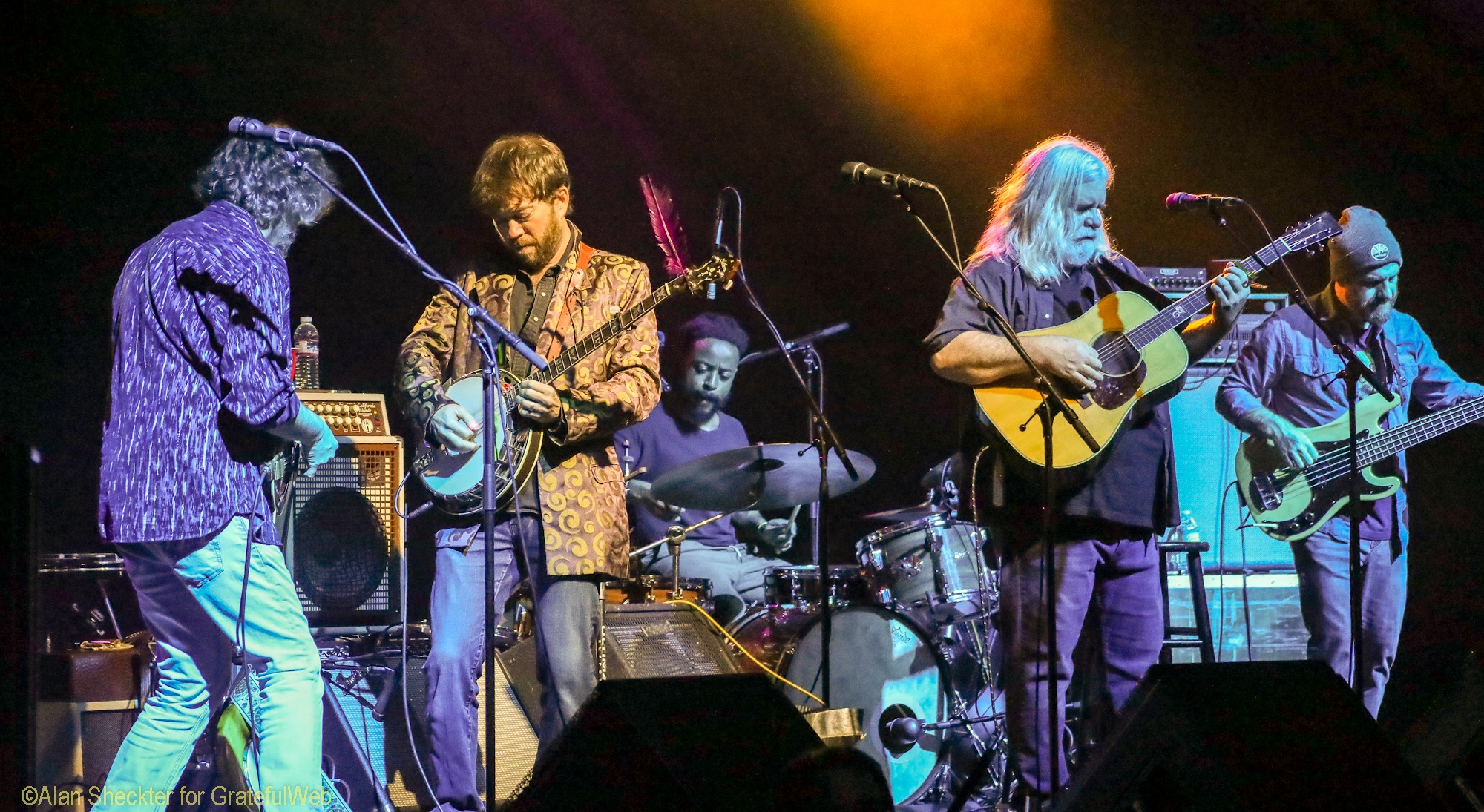 Contemporary jamgrass outfit Leftover Salmon led off the proceedings, touring in support of "30 Years Under the BOG TOP!" a vinyl box set that includes all of the band's albums. Founding members Vince Herman (acoustic guitar, vocals) and Drew Emmitt (mandolin, guitar, vocals), as well as Andy Thorn (banjo, vocals), led the proceedings. The show opened with the late John Hartford's rootsy "Up on the Hill Where We Do the Boogie," and included some quick-paced pure bluegrass selections, including the freight-train-like-beat and mad-string-pickin' "Hollerwood" and "Ain't Gonna Work," a traditional bluegrass ditty performed over the years by the Carter Family, Lester Flatt & Earl Scruggs, and many more.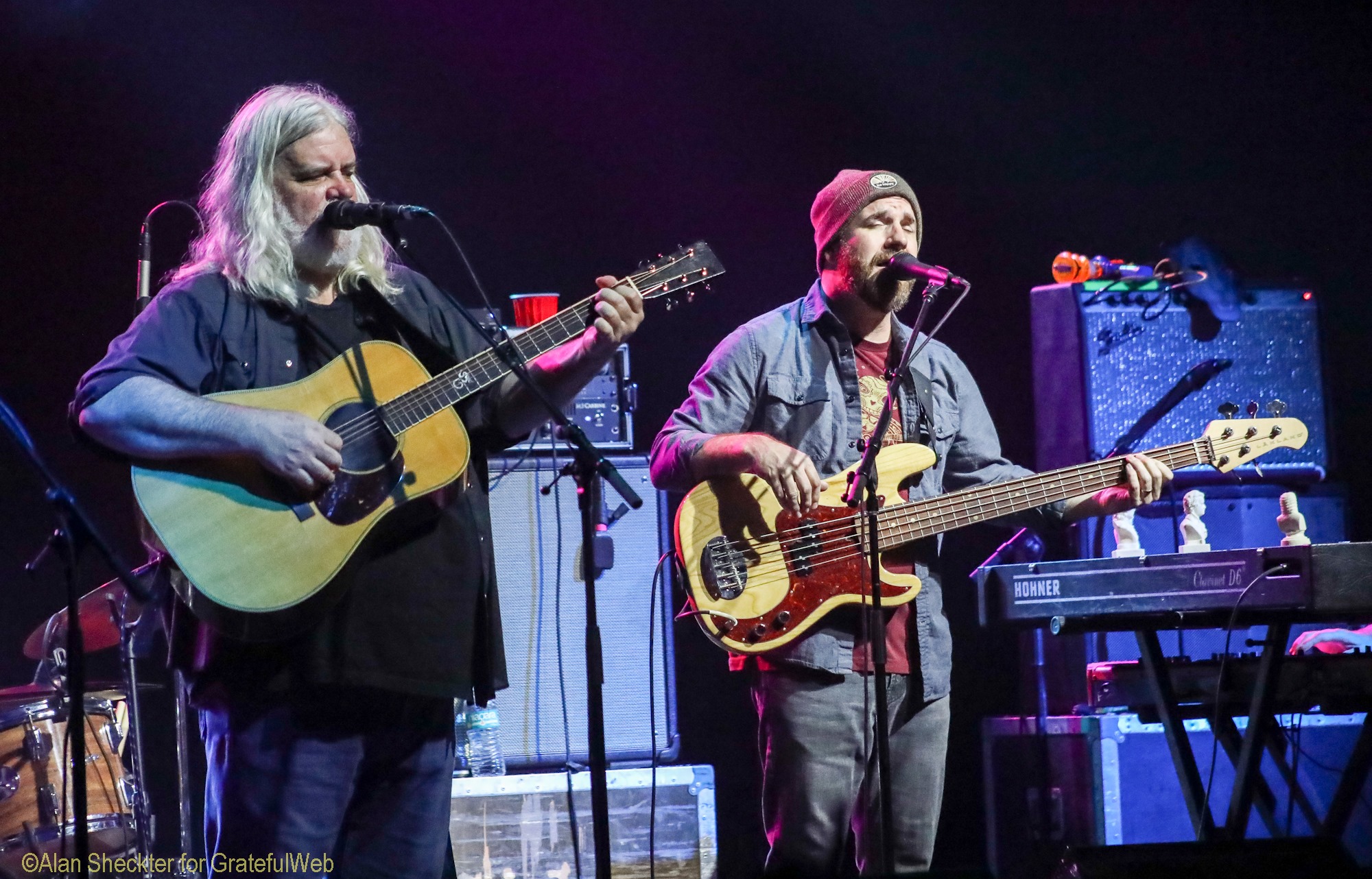 The versatile band also included bass player Greg Garrison who's been with the group for 20 years. Just before Garrison's turn at lead vocals, Herman turned to him and said, "What a treat to be here in Jerry's house, eh Greg?" Garrison then led the band in a sweet version of "Like a Road Leading Home," released in 1971 by Albert King and adapted by Jerry Garcia a couple years later. The set also included improvisational alt-bluegrass jazz jam "Bird Call," with Emmitt producing doing some furious wailing while using a slide on his mandolin.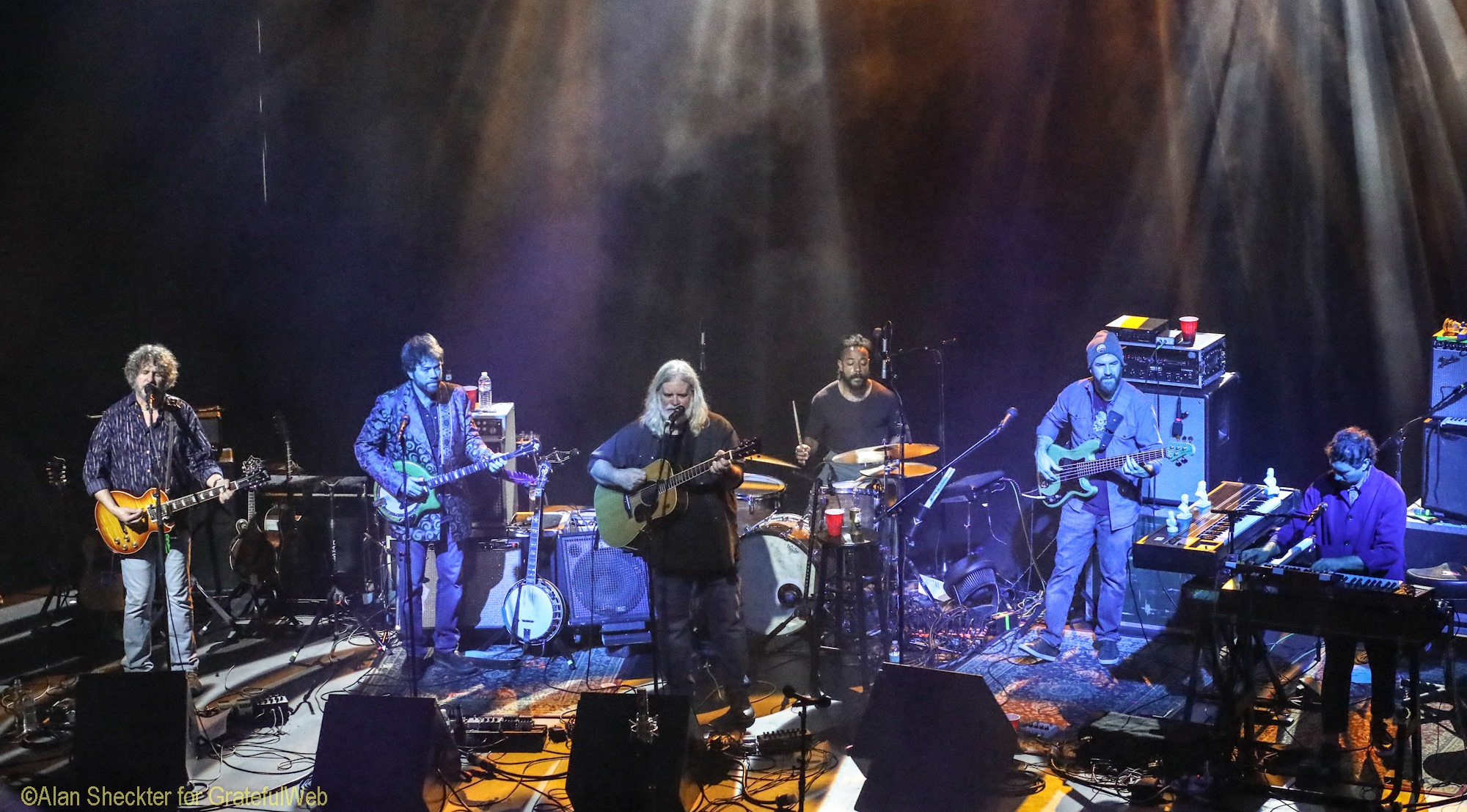 Drummer Alwyn Robinson and keyboardist Erik Deutsch, who Herman said would be moving on soon to work on a big project, rounded out the band. "Erik is going off on a new adventure, musically speaking; he's joining the Dixie Chicks on their next tour and that is fuckin' awesome."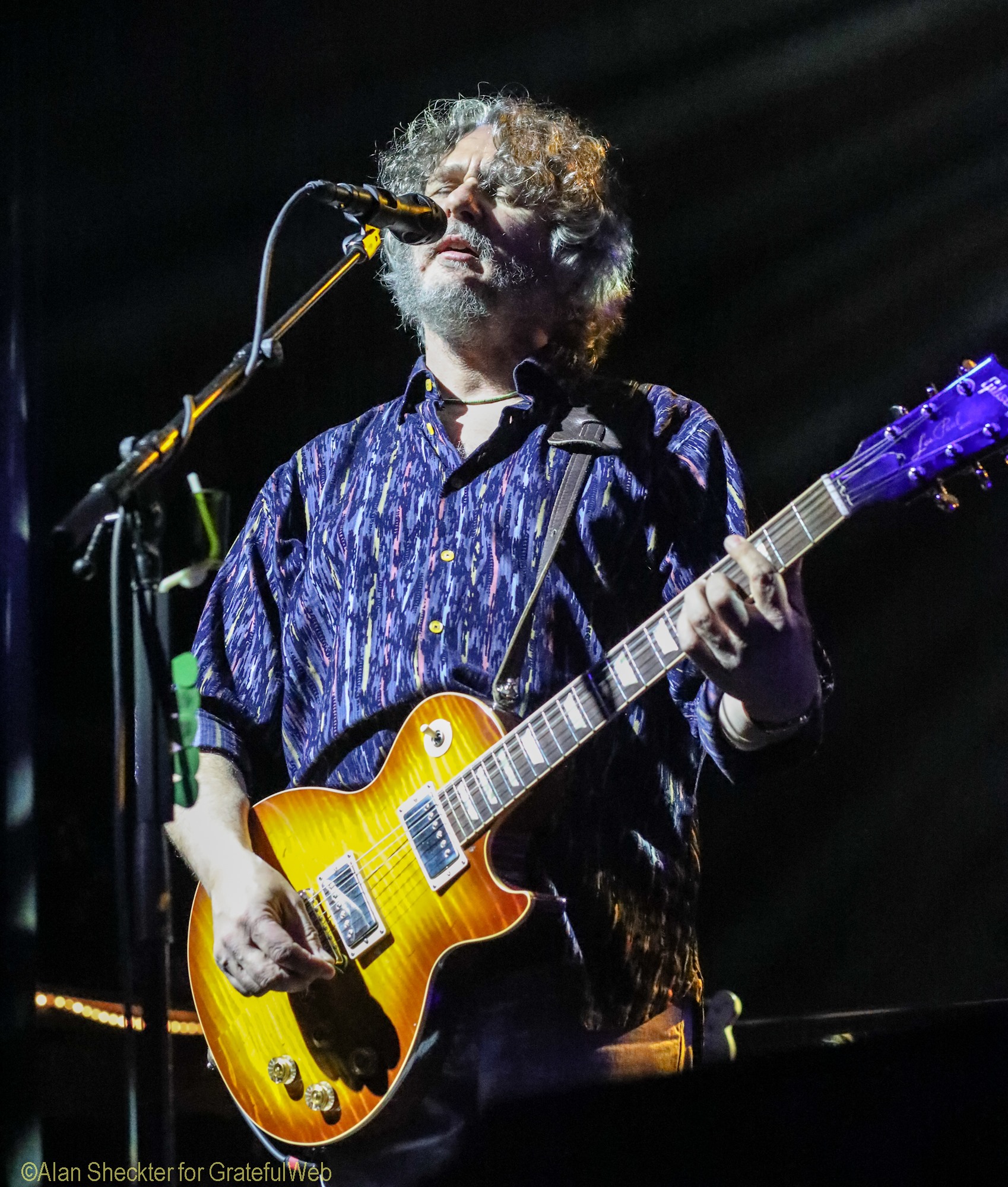 The set also included the ethereal "Astral Traveler," sung by Emmitt. Herman introduced the song, saying, "We wrote this next tune here in honor of our Zen master, Mr. Bruce Hampton, and we want to send this out in memory of Ram Dass, too. Be here now." While in the mood for dedications, Herman then offered one "in honor of our buddy, Buddy Cage of the New Riders of the Purple Sage," before launching into a fine rendering of that band's "I Don't Know You." Their set ended with "Ain't No Use."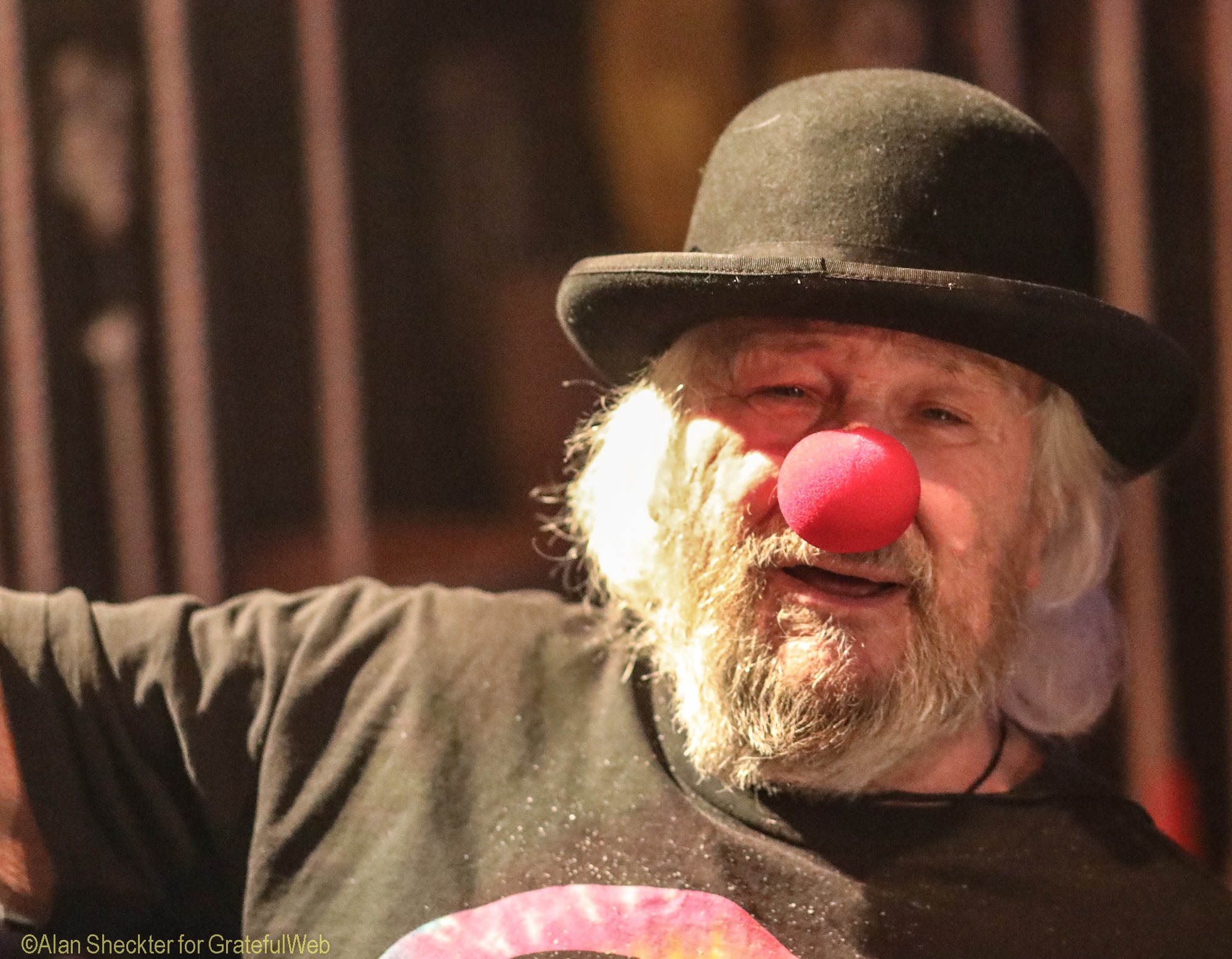 Following a brief but jovial intro by Wavy Gravy – he and his wife Jahanara sat side-stage all night – ALO (Animal Liberation Orchestra) was off and running. Partners in musical ventures since they were middle-school chums in the South Bay Area, Dan "Lebo" Lebowitz (guitar/vocals), Zach Gill (keyboards/vocals), and Steve Adams (bass/keyboards/vocals), all virtuosic in their instrumental skills, reached pinnacles of aural joy in almost every song.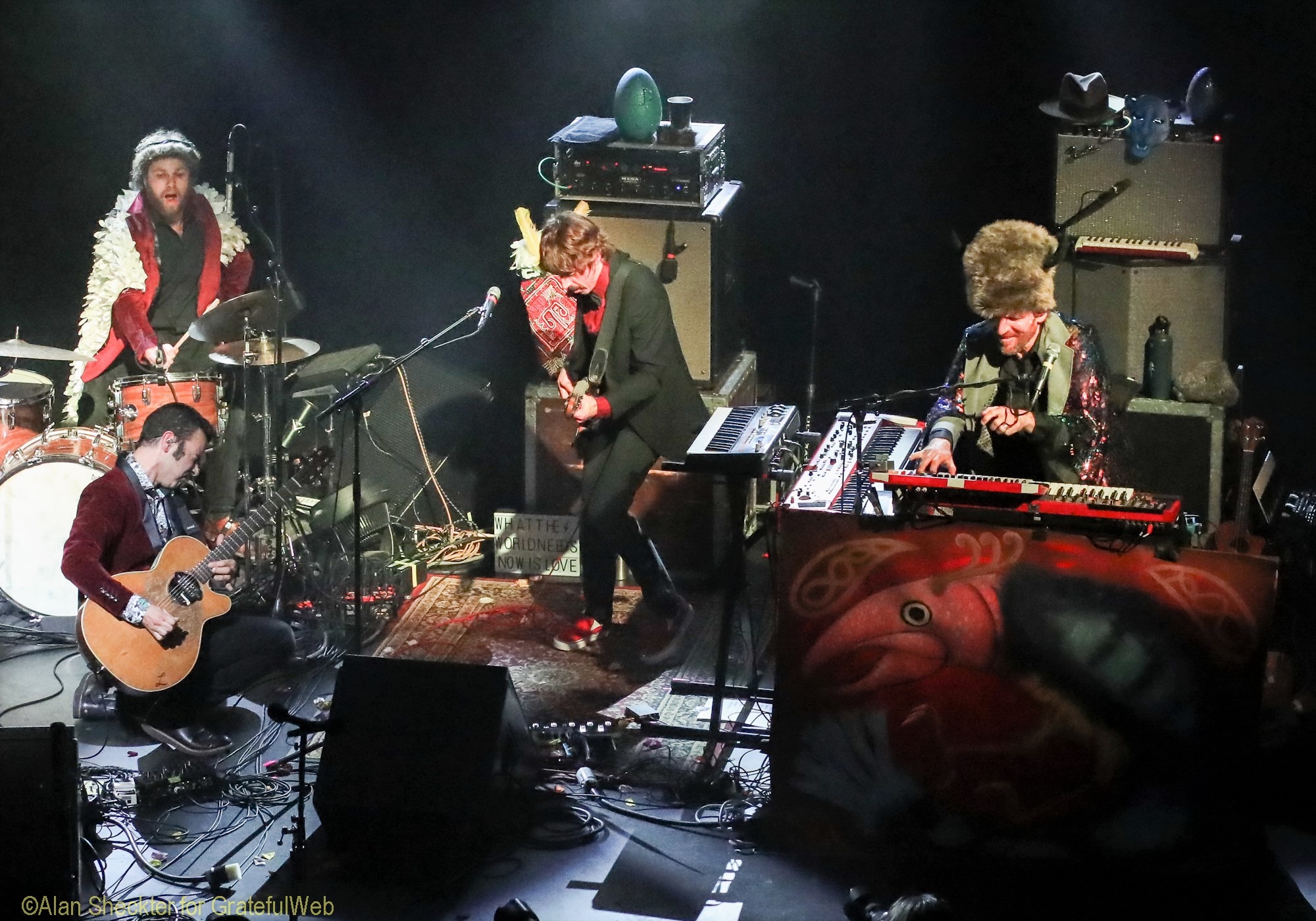 Reliably, even with some new originals in the mix, the jammy, jazzy, funky, electronica four-piece fired on all cylinders. Bursting with distinctive danceability and captivating originality, ALO's musical escapades on this night visibly pleased the audience, especially its avid, celebratory devotees. In addition to the exploratory places that the music took them, ALO's performance was steeped in well-crafted, and surprisingly accessible songs. That is to say that while many bands can jam with wild abandon, their songs often lack the structure, originality,  and fine lyrics and melodies that ALO lays down with their songs – from which they then rise, expand, and crescendo into massive improvisational pieces of music.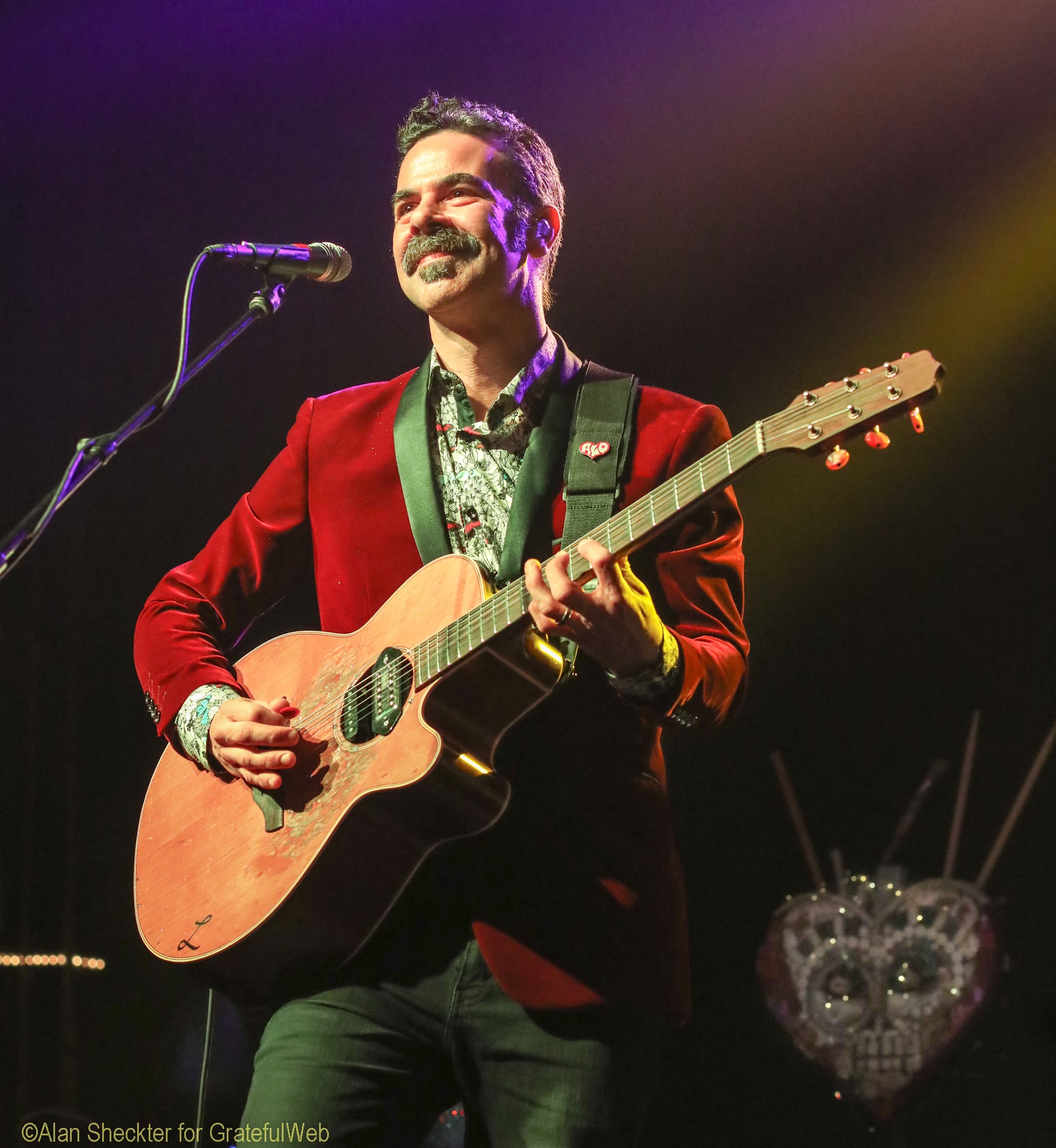 With flare and style, Lebo was masterful on electrified acoustic (and a bit of pedal steel) guitar, twisting, contorting, and leaping as he coaxed an ever-changing, endless array of sounds he propelled upon the audience. Though Lebo is always a guitar master whenever he plays – he's a busy, in-demand player as well as a writer, arranger, and orchestrator – he seems most at ease in the middle of ALO's boiling kettle of sound.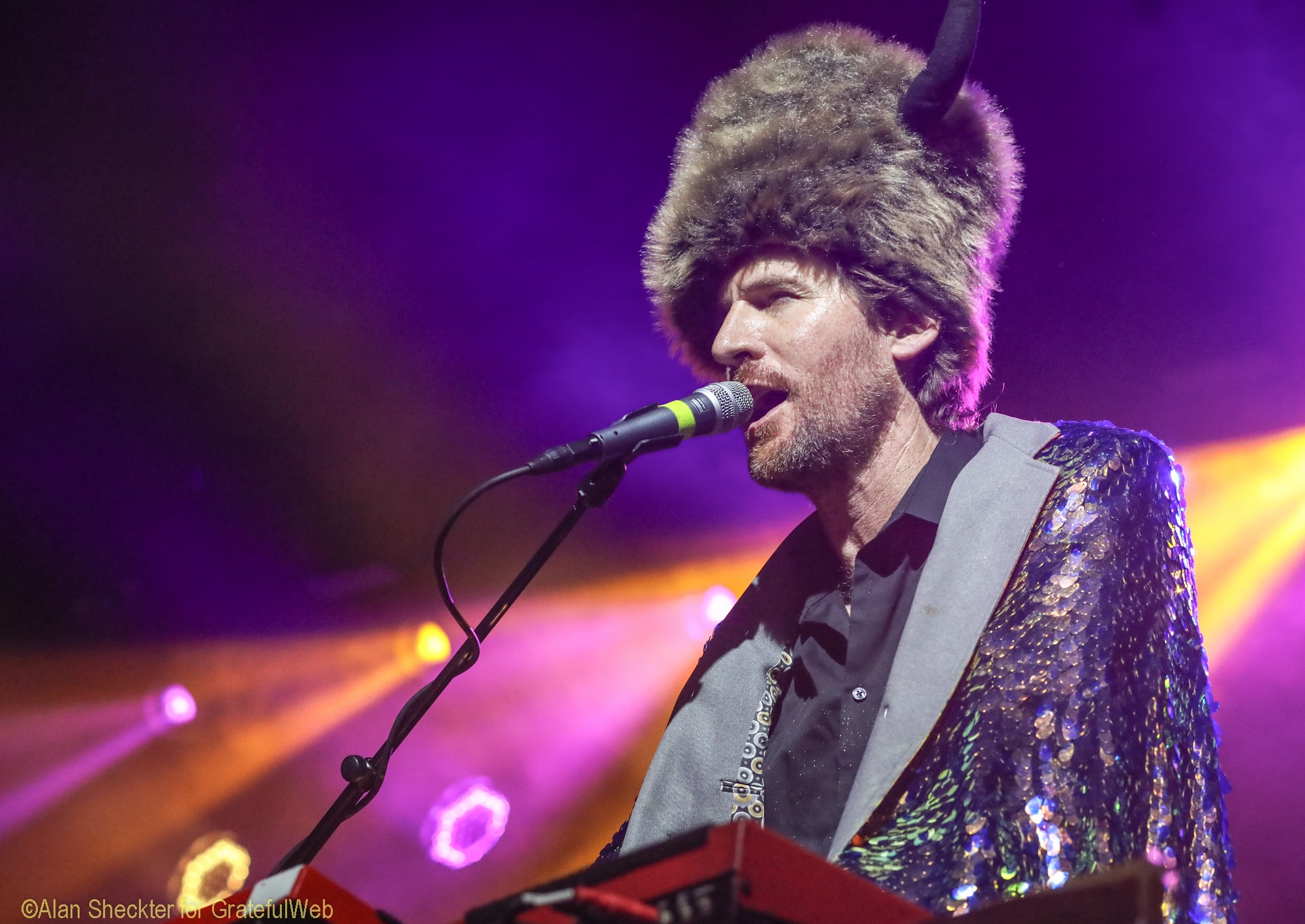 Gill, whose tenure as keyboard player and core member of Jack Johnson's band has lasted 15 years and counting, offered his usual affable, non-rock-star persona to the show. In addition to delivering a wondrously wide array of sweeping keyboards layers and textures, and a couple of stints on ukulele and melodica, Gill chatted with the crowd and at one point passed out handfuls of rose petals to those down front.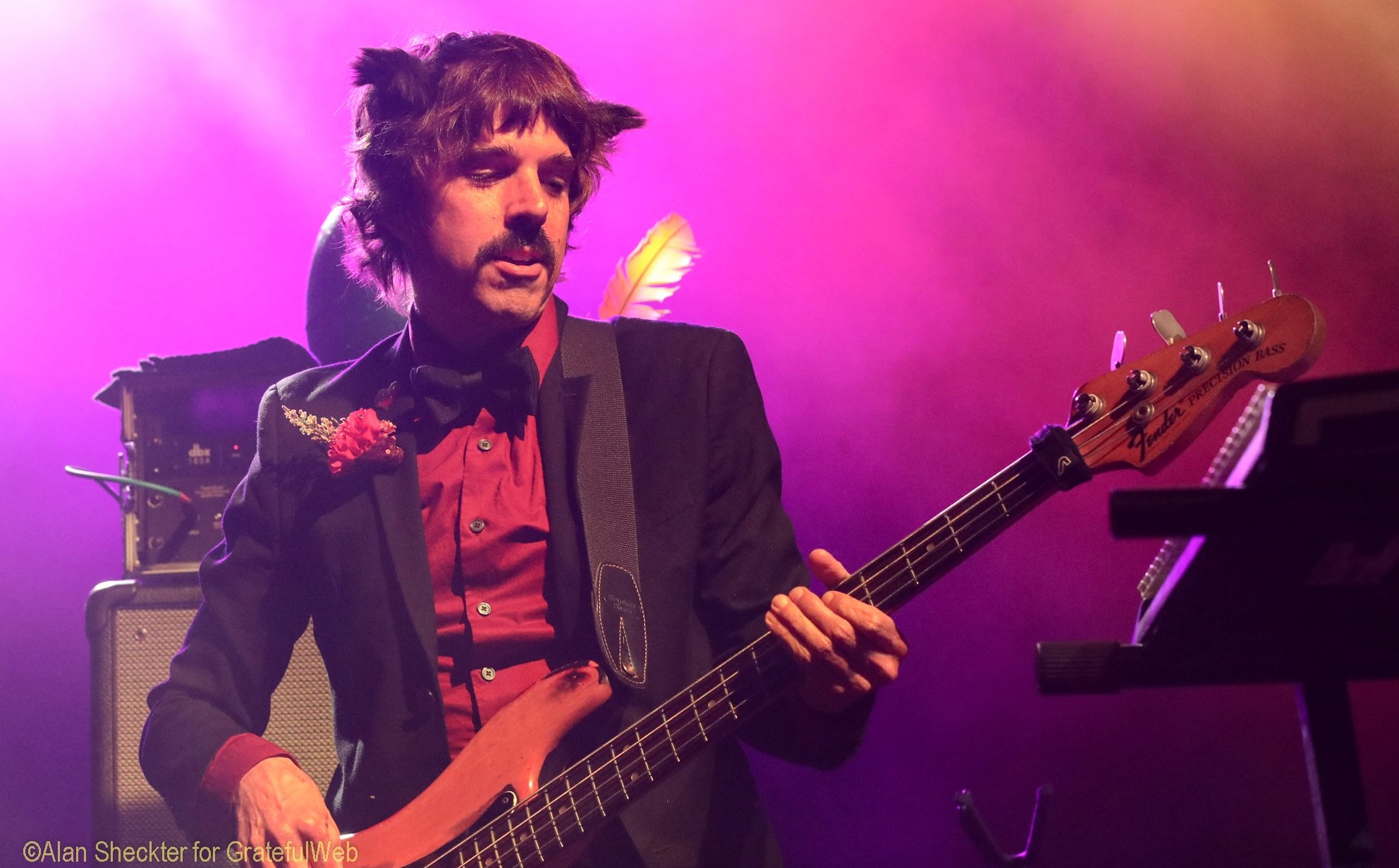 Adams was stellar on bass, playing an MVP-like Scottie Pippen to Lebo's Michael Jordan every step of the way, with meaty and always on-time bass profundity. Ezra Lipp, Adams' partner in the up-and-coming band Magic In the Other, is now in his third year as ALO's drummer, and he is comfy/cozy in that role, as his rockin' drumkit mastery at the Warfield attested.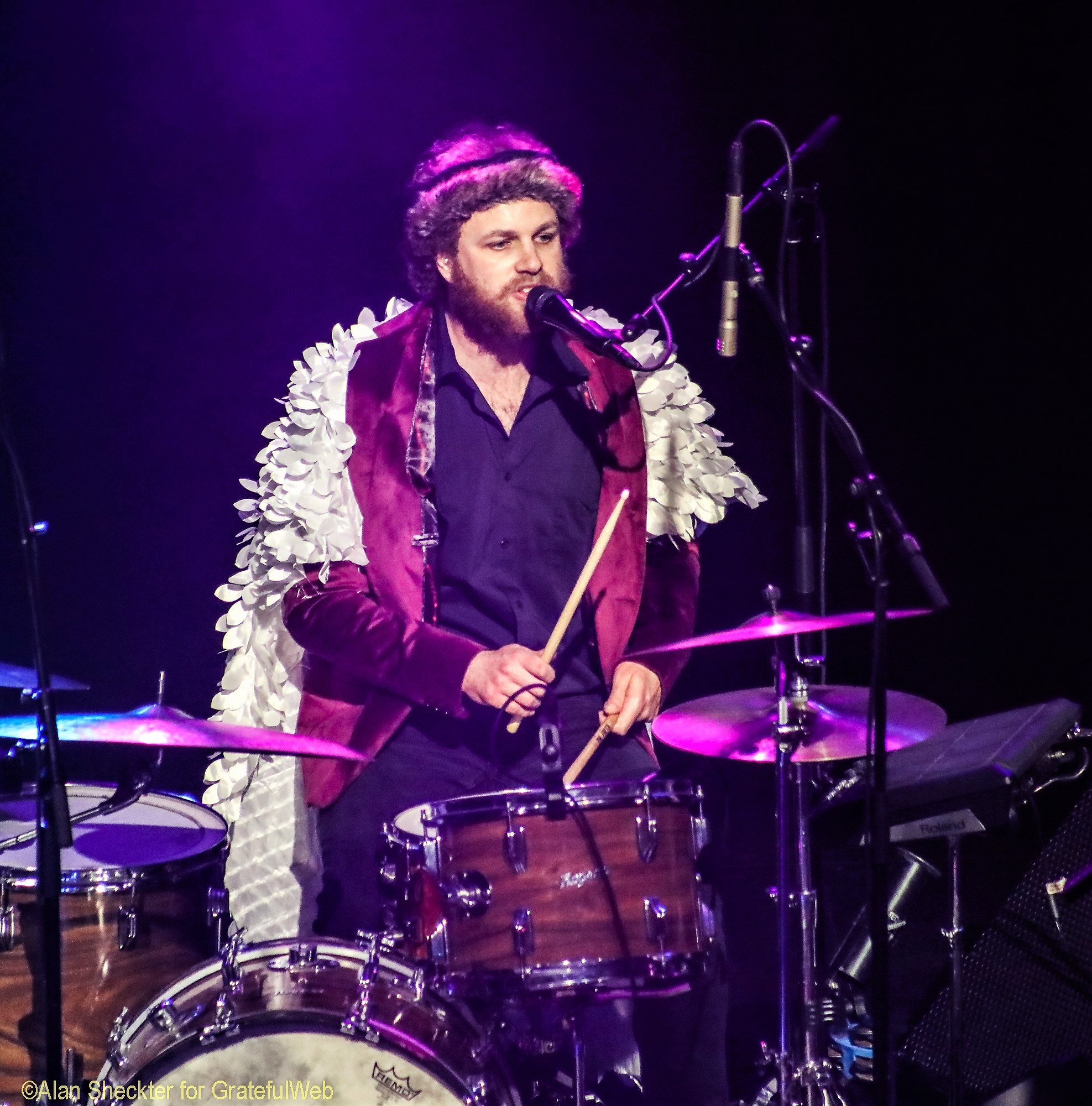 ALO's set began with three Gill-sung numbers – a short and snappy "Get To Do It Again," followed by the catchy "Cowboys and Chorus Girls," and a stretched-out version of "Maria," with Lebo delivering a morsel of The Beatles' "Norwegian Wood" by song's end.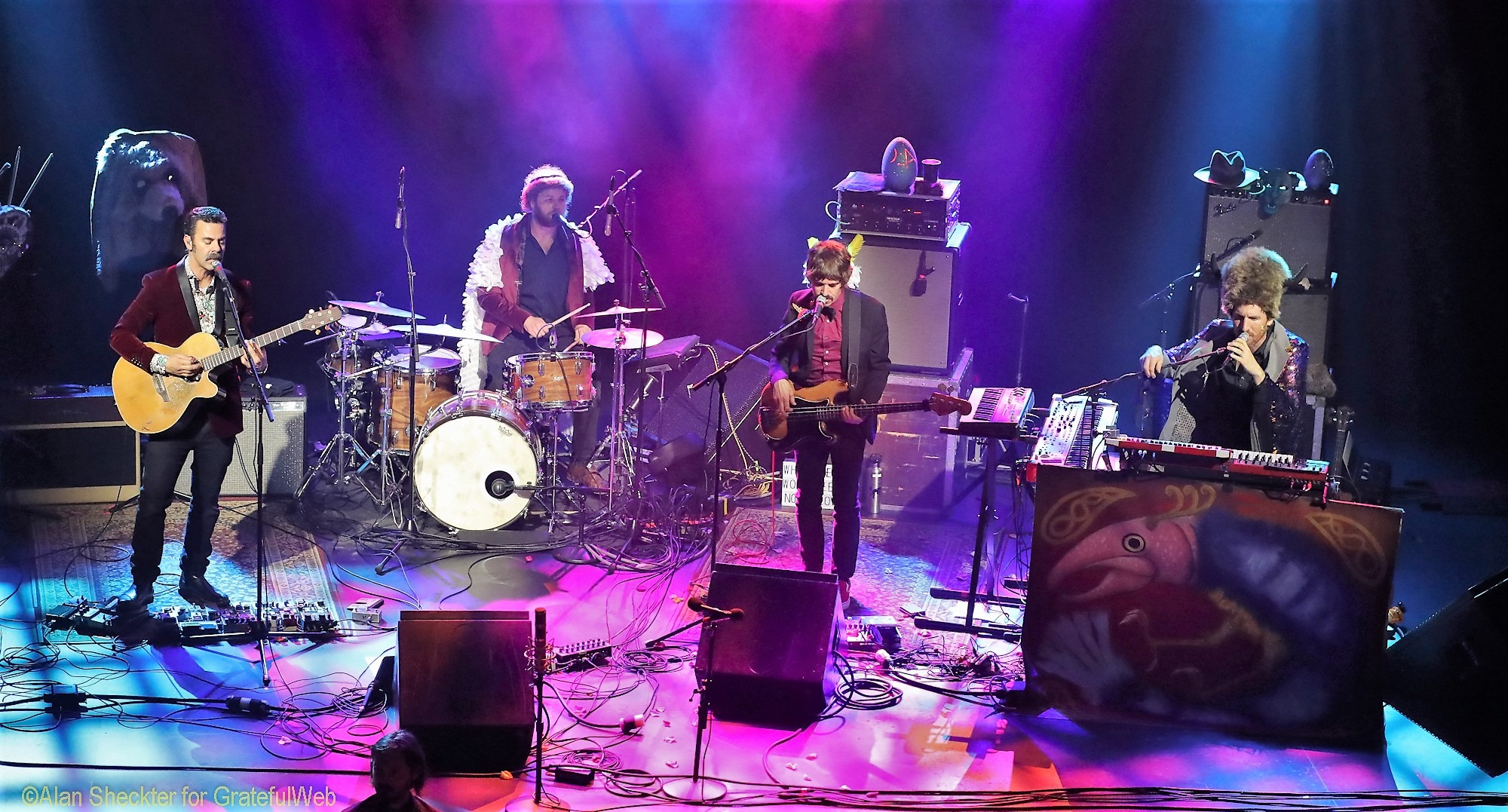 Three new ones followed, including Lebo's "Ridin'," a mid-tempo number reminiscent of a 60's pop song – until the jamming took over; Adams' beguiling and anthemic-rocking "The Rain," with the oft-repeated lyric, "Everything's clean after the rain, but the rain can't wash my blues away"; and the funky/poppy "Baby Blind Spot," on which Adams' bass line was evocative of the bass parts on Blondie's "Rapture." The triad of songs can all be found on ALO's recent "Creatures Vol. 1: Spark" and "Creatures Vol. 2: Weave" albums.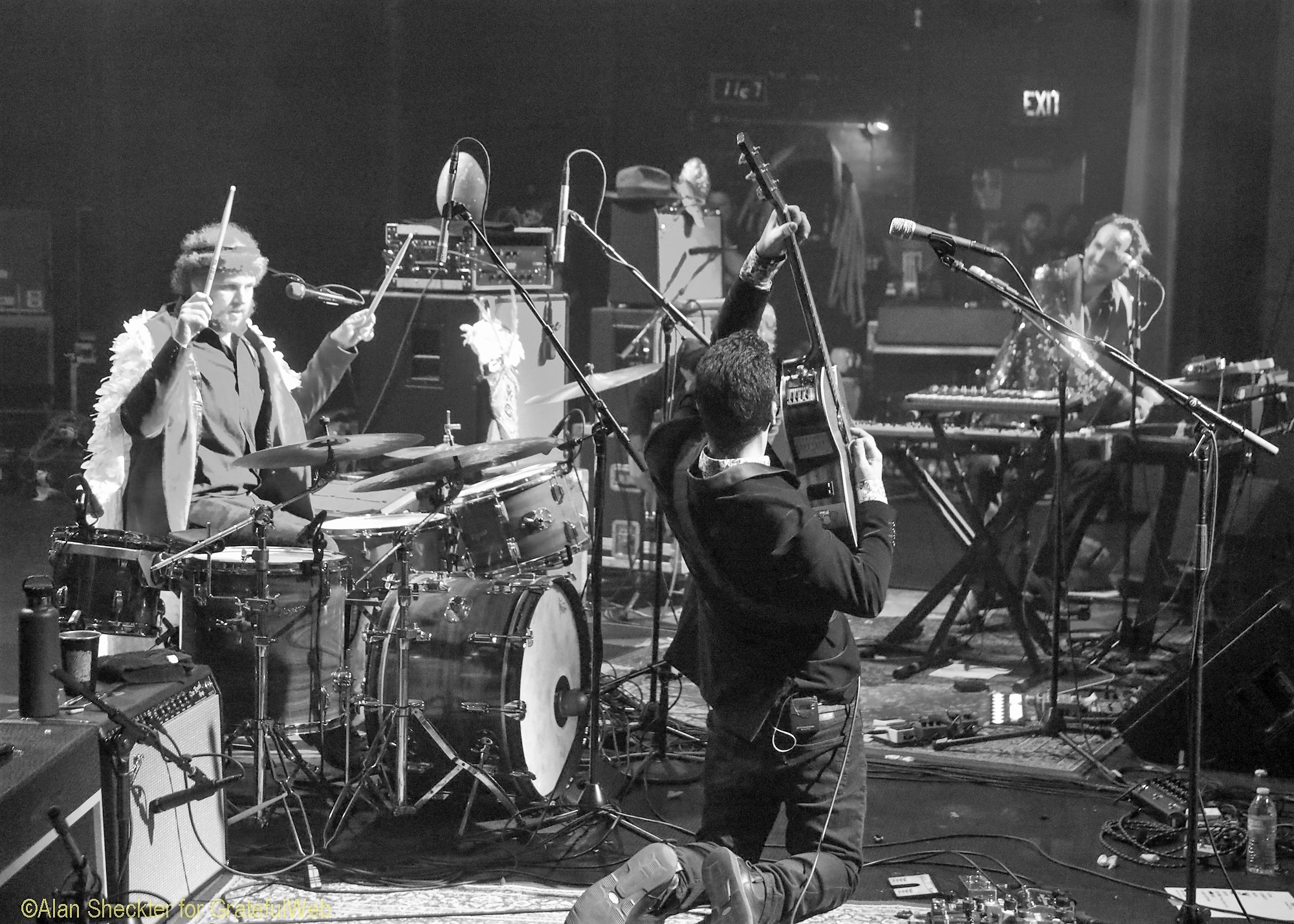 The always popular "Shapeshifter" was its own epic, 22-minute piece of music, in that the concert favorite included Lebo visiting on guitar three classics: "What the World Needs Now is Love," which was a hit for Jackie DeShannon's in 1965 (written by Hal David/Burt Bacharach); "My Favorite Things," from "The Sound of Music" 1959 stage show (Richard Rogers/Oscar Hammerstein); and The Beatles, "All You Need is Love" from 1967 (John Lennon/Paul McCartney). The set's closing sequence included "Storms and Hurricanes" and "Room for Bloomin'," which segued into a nifty, Gill-sung version of "Ride Captain Ride," a hit for the Blues Image in 1970.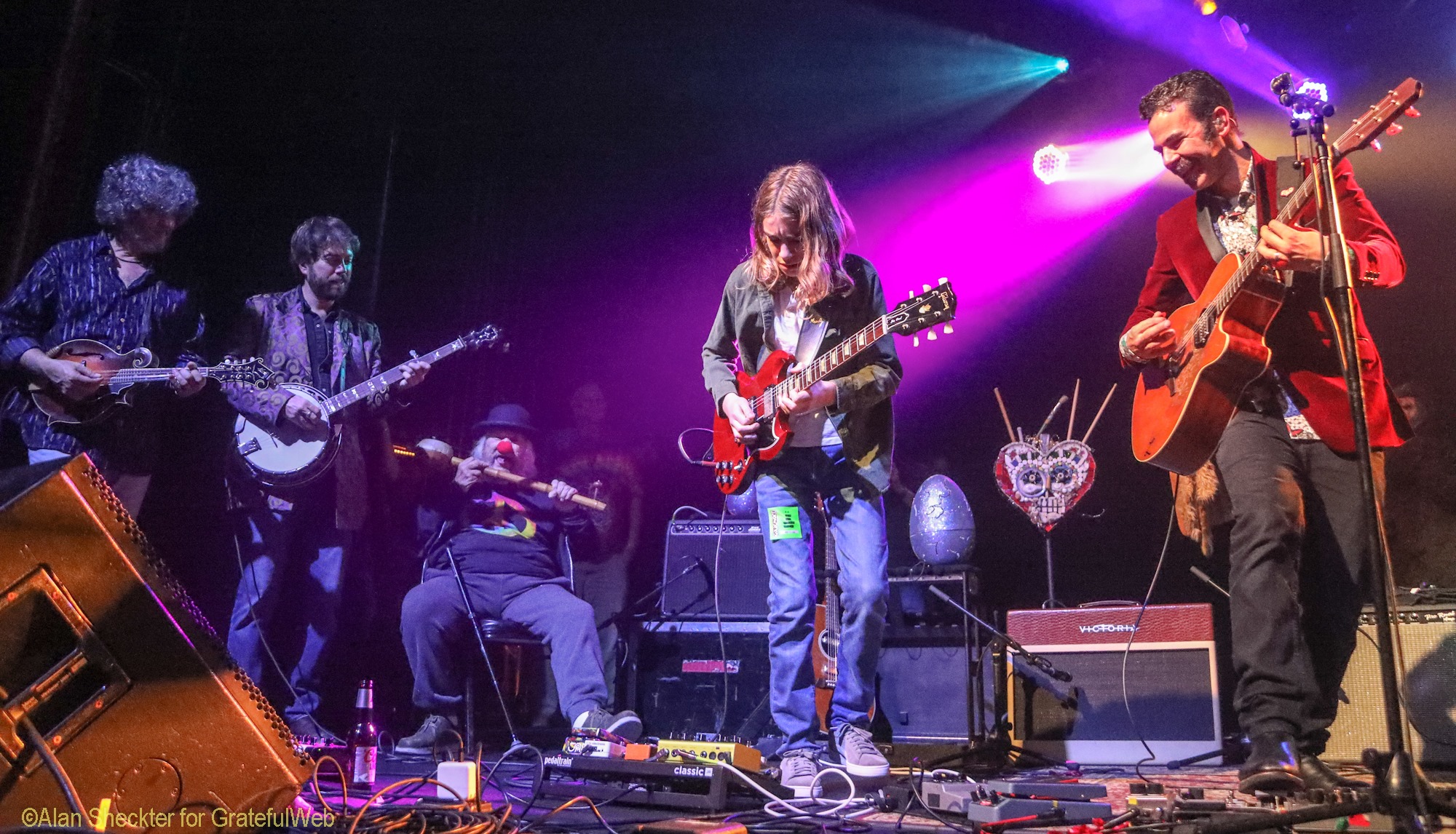 What followed, whether one calls it a third set or an encore, was pure magic, a special moment in time when the two bands (along with 15-year-old guitar phenom Asher Belsky, Wavy Gravy, Pete Lavezzoli on tambourine, several life-sized dancing bears and a bigger-than-life Jerry Garcia puppet) joined together for a special finale to be long remembered.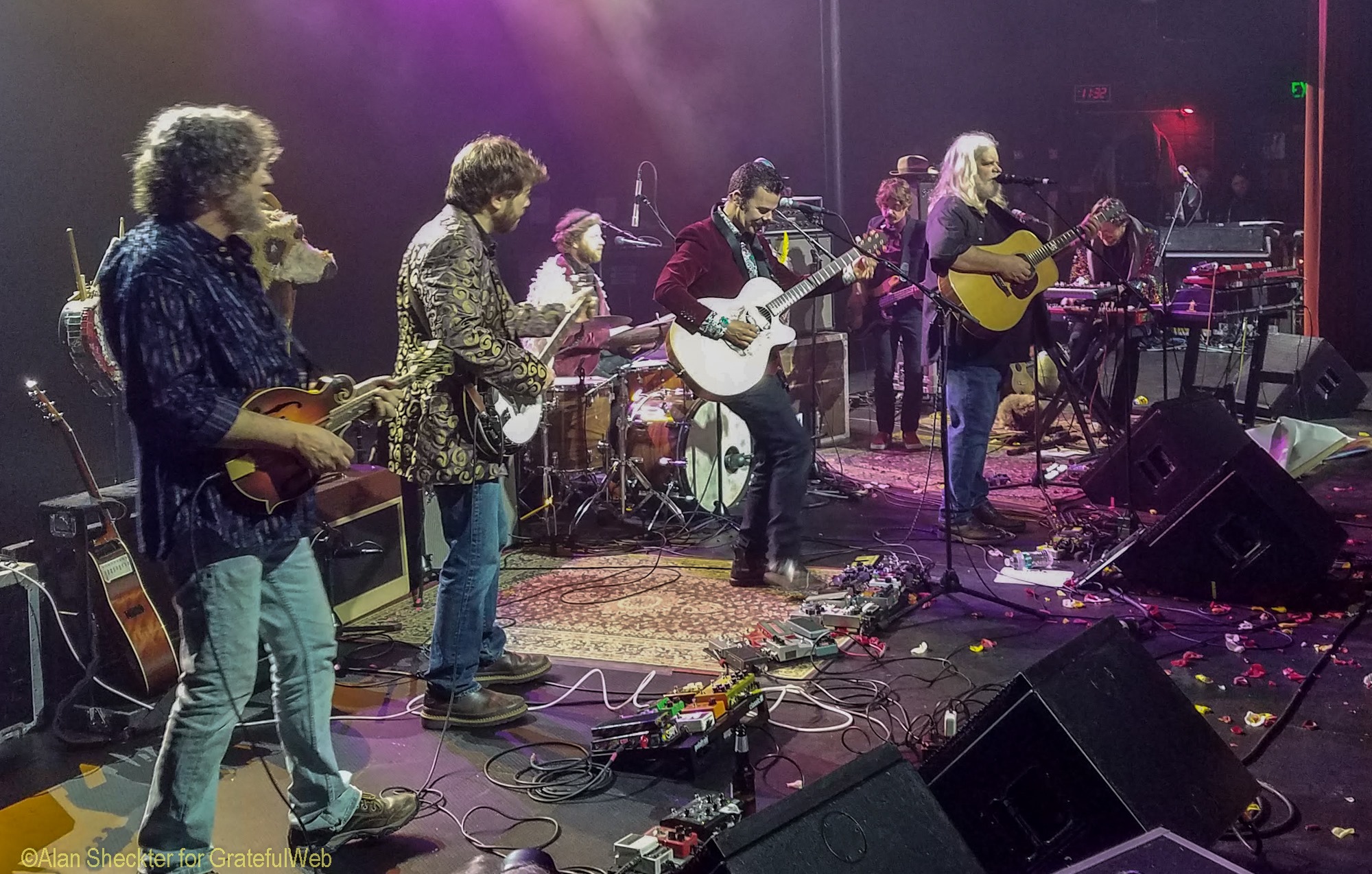 Vince Herman sang lead on a crowd-pleasing blues-rock version of The Grateful Dead's 1970 favorite, "New Speedway Boogie," followed by a perfectly appropriate show-ender, The Who's 1972 FM-radio staple, "Join Together (With the Band)." Lebo said afterward that he and Vince last performed together in 2015, after a show in Petaluma, Calif. "We had just played a Voodoo Dead show at the Mystic," Lebo said. "Kreutzmann, Vince, myself, (and some others) weren't ready for bed yet, so we went to Zodiacs and they unlocked the doors, turned the PA on, and we invited a bunch of friends over. We jammed into the wee hours. Good times."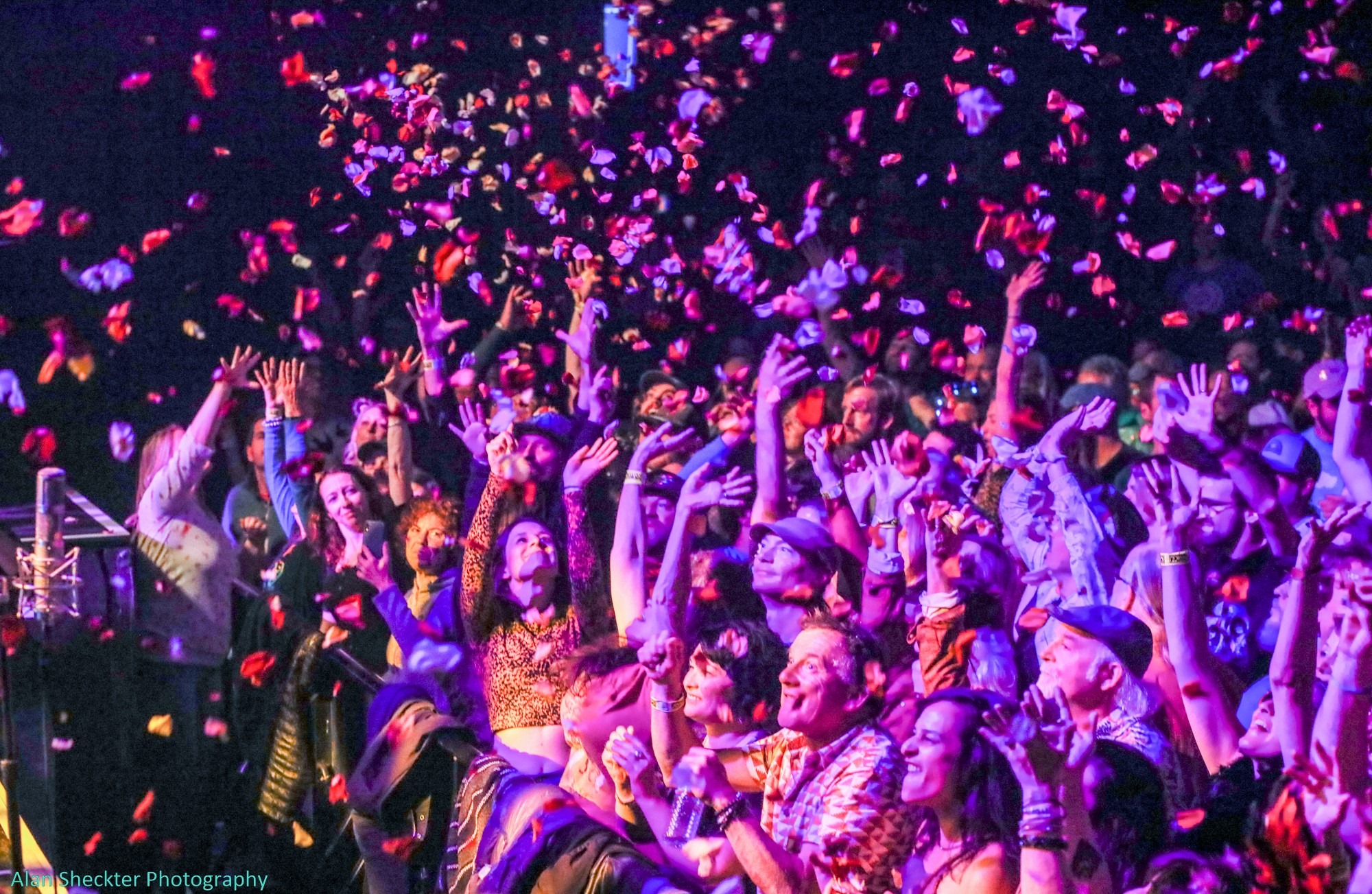 Upon reflection, now that live music has been largely shut down in the United States, temporarily due to the coronavirus, Joni Mitchell's iconic lyric comes to mind: "Don't it always seem to go, that you don't know what you got till it's gone."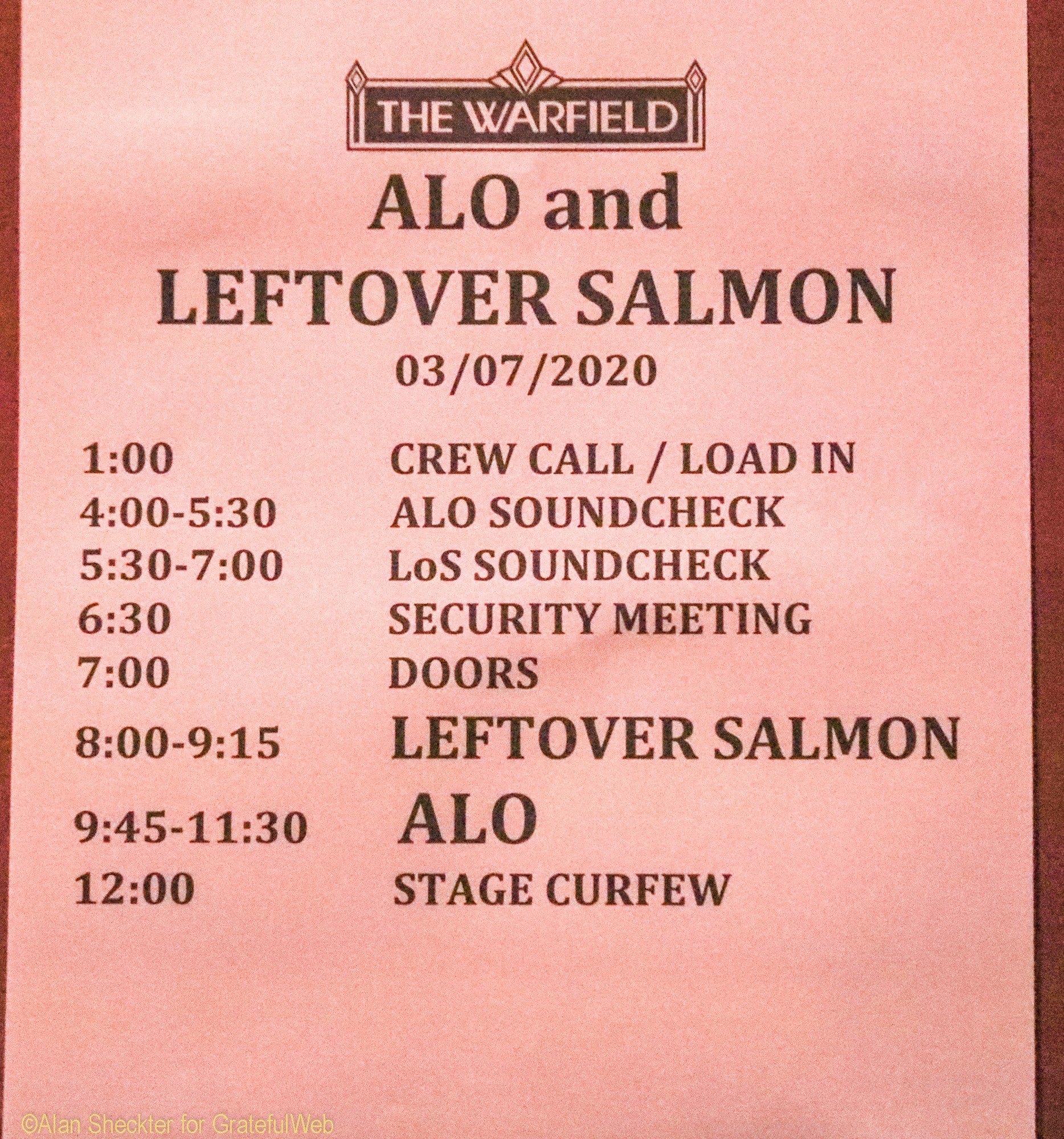 Leftover Salmon set: Up on the Hill Where We Do the Boogie, Show Me Something Higher, Run, Red Fox, Run, Hollerwood, Like a Road Leading Home, Walking Shoes, Bird Call, Astral Traveler, I Don't Know You, Shame and Scandal, Southern Belle, Ain't No Use.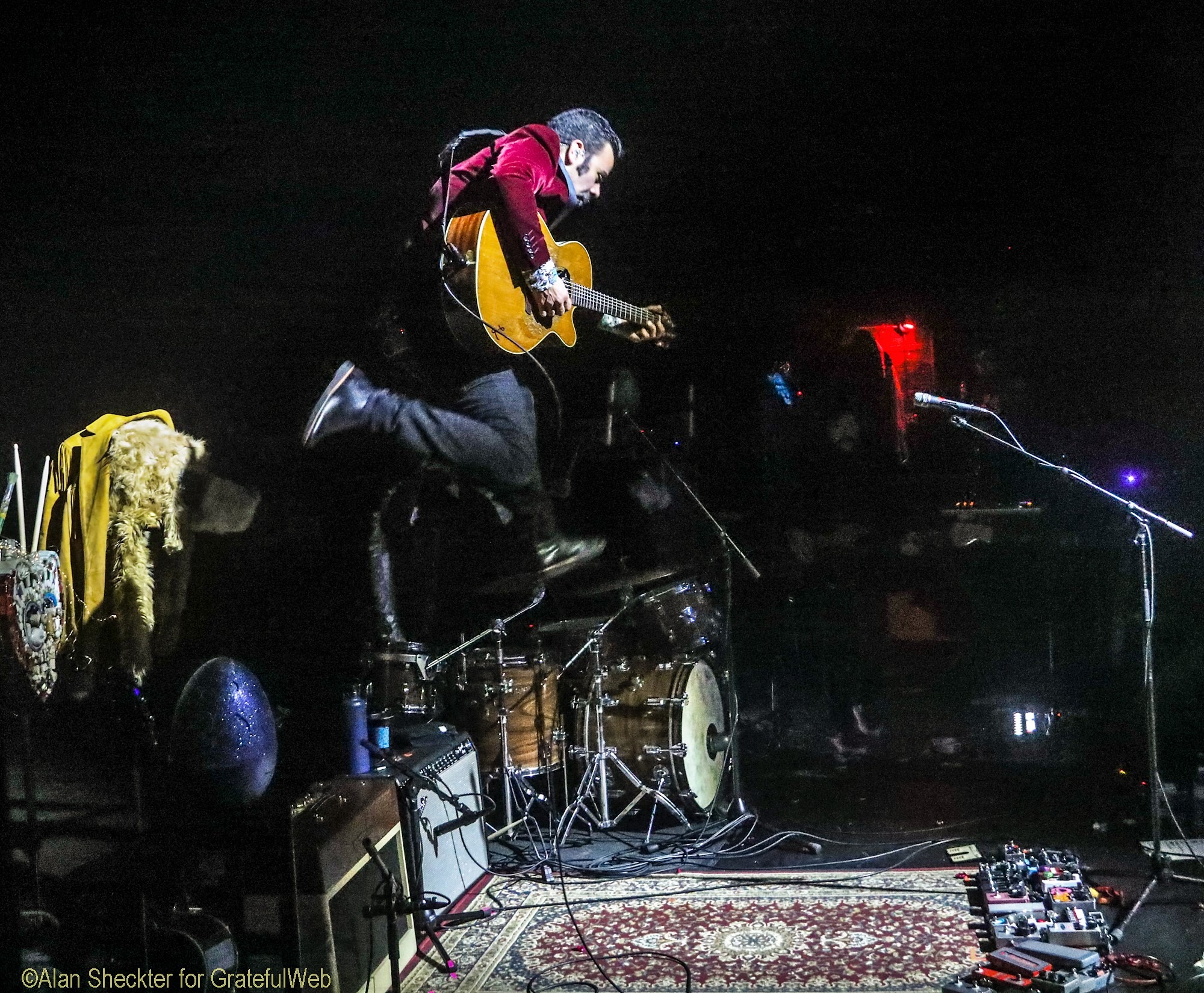 ALO set: Get to Do It Again, Cowboys and Chorus Girls, Maria, Ridin', The Rain, Baby Blind Spot, Shapeshifter (embedded w/What the World Needs Now is Love, My Favorite Things, and All You Need is Love), Storms and Hurricanes, Room for Bloomin', Ride Captain Ride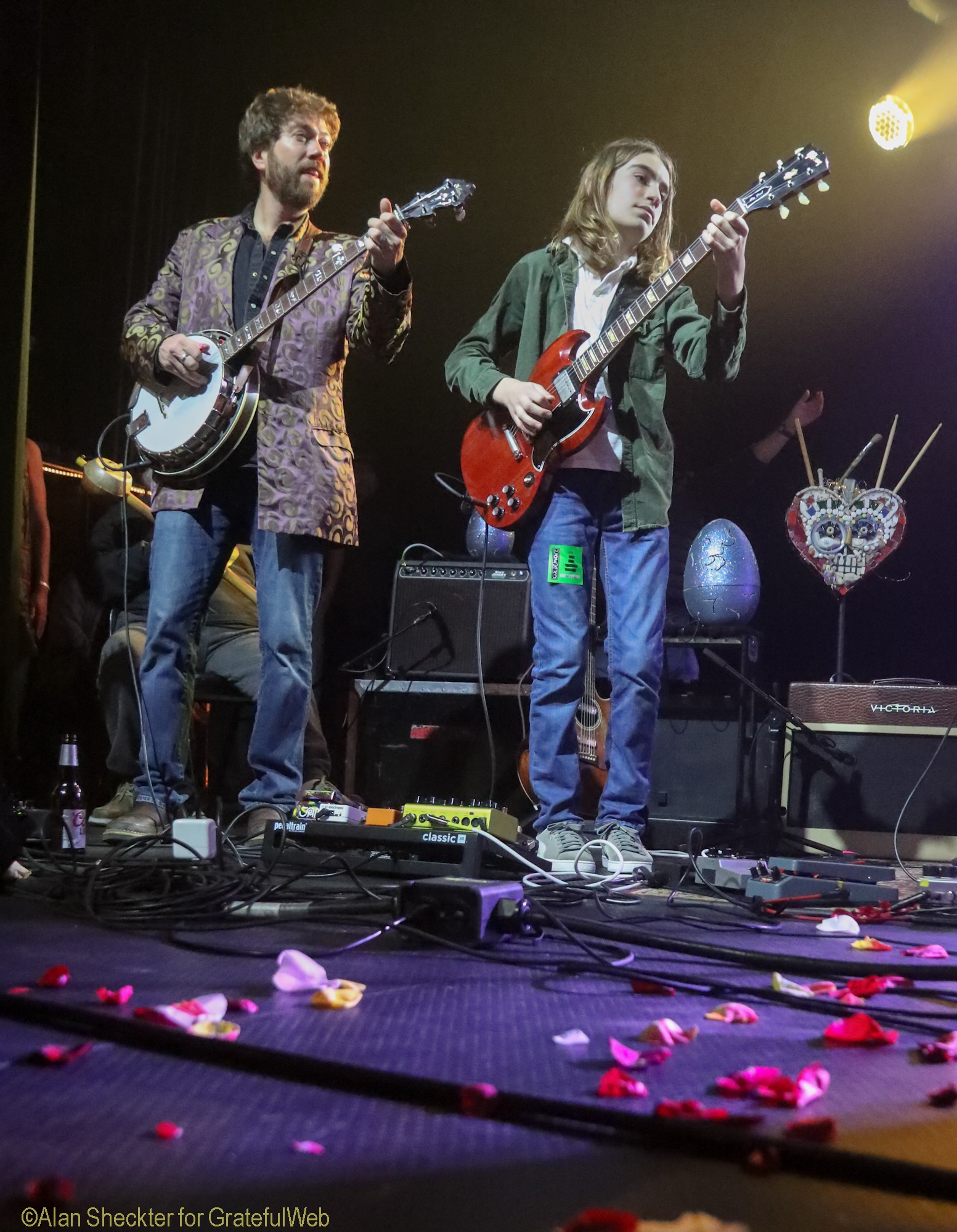 Encore featuring ALO, Leftover Salmon, & Asher Belsky: New Speedway Boogie, Join Together