The 15th Annual Northwest String Summit (NWSS) gathers a bounty of festival favorites from over the past decade and a half for its blow-out return to Horning's Hideout (North Plains, OR) from July 14 - 17, 2016. Located just 20 miles outside of Portland, OR, Horning's Hideout stands as one of the most scenic festival sites in the country; NWSS is the only music offering this year taking place at Horning's Hideout. A family-friendly and locally sourced festival, NWSS caps its capacity at 5,000 attendees to ensure an intimate experience for all festivalgoers at an incredible ticket price. For more detailed information, please visit: stringsummit.com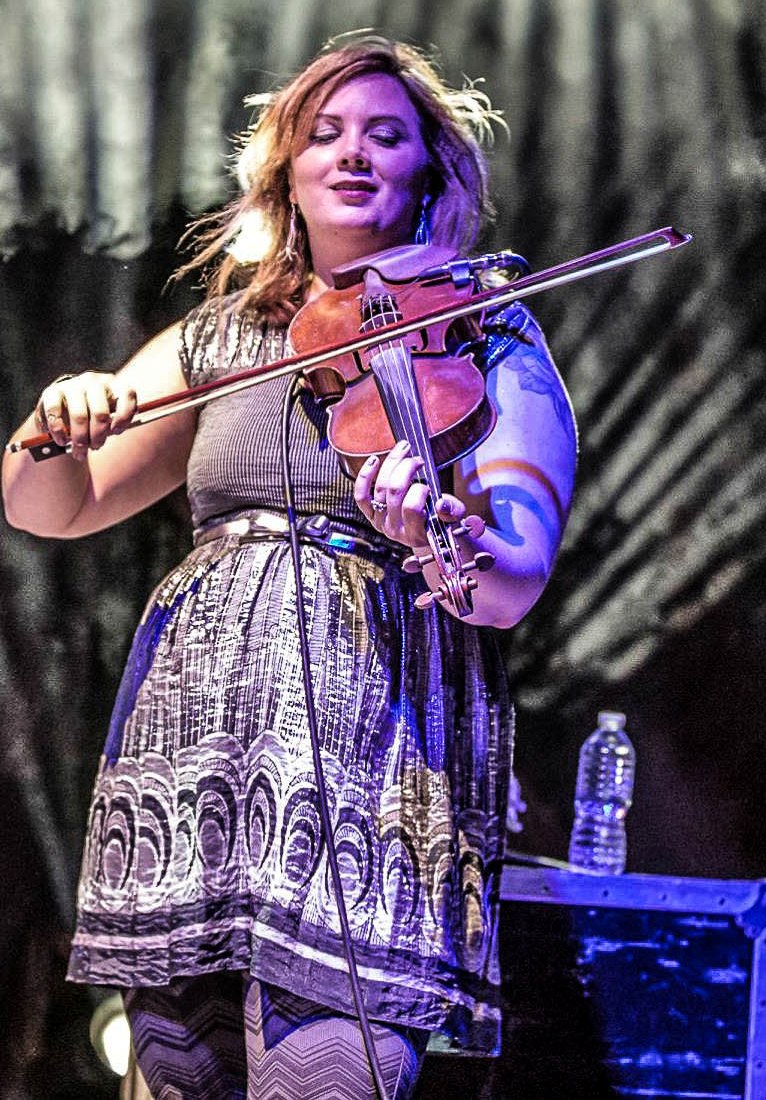 The 15th Annual Northwest String Summit is hosted by Colorado's Yonder Mountain String Band; YMSB will perform 3 nights of music throughout the four-day festival. Additional standout acts include 2 Nights of Greensky Bluegrass; Railroad Earth; Leftover Salmon (2 Nights); The Infamous Stringdusters (2 Nights); Keller Williams with More Than A Little; Keller Williams' Grateful Gospel; Steep Canyon Rangers; Fruition (2 Nights); Shook Twins (2 Nights); The Brothers Comatose; Polyrhythmics; Danny Barnes (2 Nights); Ben Sollee (2 Sets); John Craigie; Billy Strings (2 Nights); Wood & Wire (2 Nights); Cabinet (2 Nights); Horseshoes & Hand Grenades (2 Sets); Rabbit Wilde; The Lowest Pair; and more acts to be announced soon!
String Summit event promoter Skye McDonald comments about NWSS 2016, "This year is our 15th Anniversary and we're pulling out all the stops! Northwest String Summit at Horning's Hideout is such a special festival destination that we're inviting all our friends and core bands for the party. Many for multiple days as to properly soak it all up, and in turn, give us more magnificent musical magic morning, noon and night!"
While the Main Stage will be at full tilt, the Kinfolk Revival Tent returns with even more programming from movies and documentaries, to daytime artist workshops and late night sets. The Cascadia Stage will ramp up to provide music all day Friday - Sunday, and late night sets after Main Stage acts from Thursday - Saturday. In such a lovely and cozy nook of the woods, the Cascadia shows have proven to be some of the most memorable of the weekend.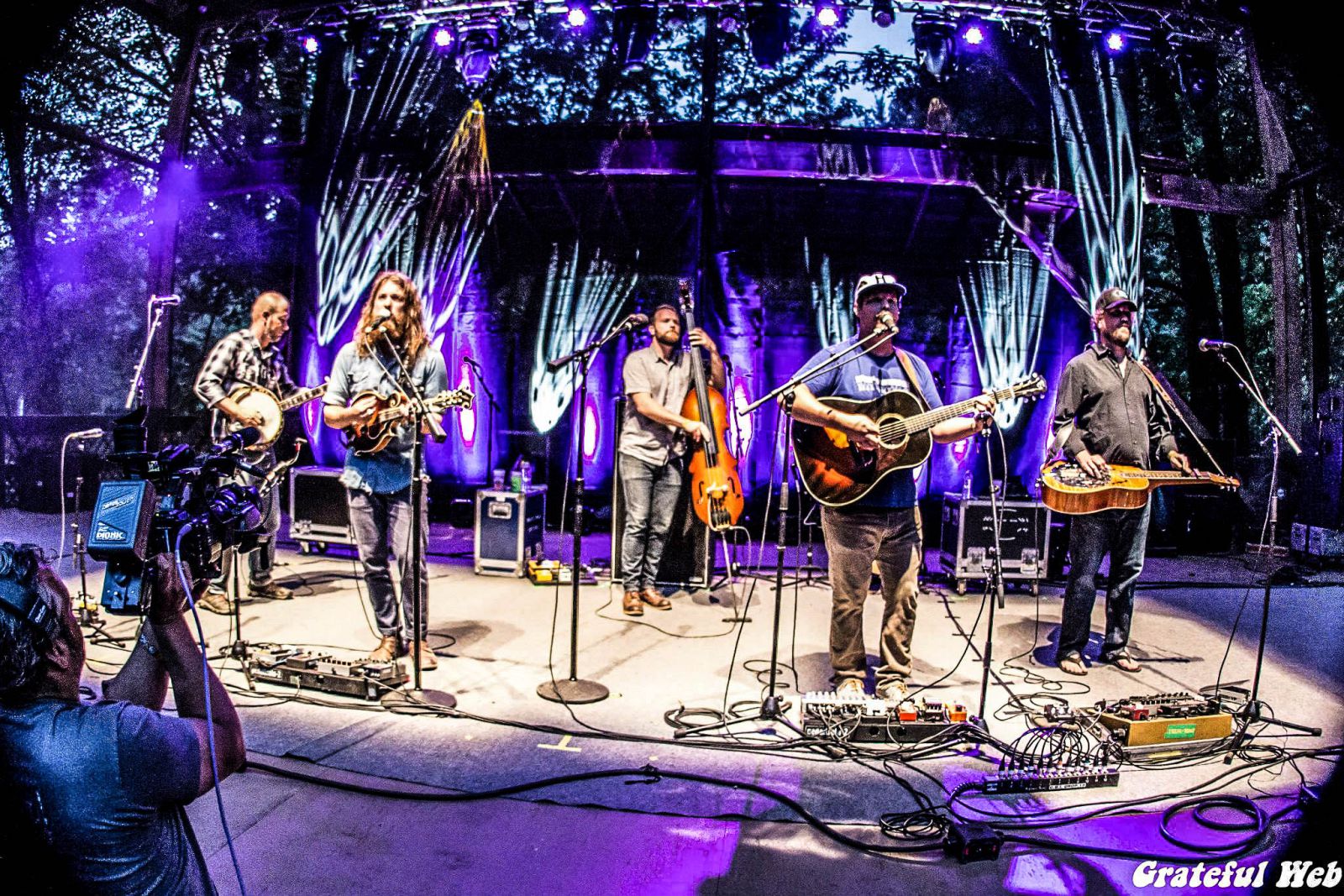 Northwest String Summit partners with singular Portland organizations, food vendors and emerging Pacific Northwest-based musicians as a way to support the thriving local communities. Celebrated Eugene, OR favorite Ninkasi Brewing Company will offer exceptional craft beers onsite for the fifth year-in-a-row, including an exclusive small-batch NWSS Specialty Brew called Clusterpluck Session Ale. Made with Northwest Pale Ale and Honey malts, Clusterpluck is a light and refreshing golden ale -- the perfect accompaniment to a summertime jam session. Additional sponsors include Klean Kanteen and Keen.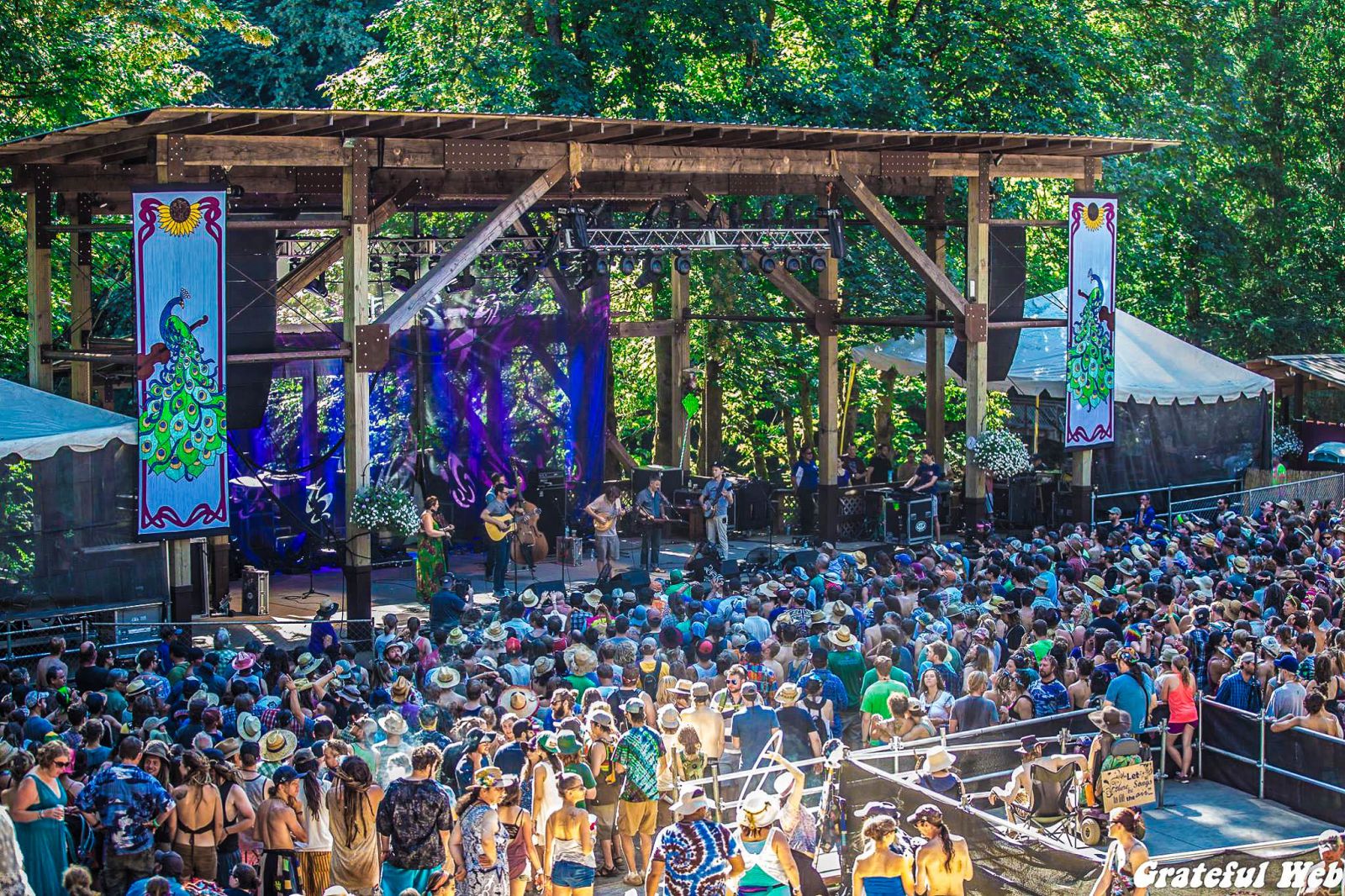 NWSS exudes fun for the whole family. Evident in the festival's overtly family-friendly environment, NWSS has become the yearly grounds for reunions among close friends and neighbors. Several onsite enhancements are in store to make festivalgoers' experiences that much better – with or without their kiddos. In the coming months, announcements will be made regarding newly added children activities. Additionally, more artistic and interactive installations are in the works for the 15th Anniversary, thanks to the exceptional art teams of Tyler Fuqua Creations, Ghost Stag, Vestiks, among others!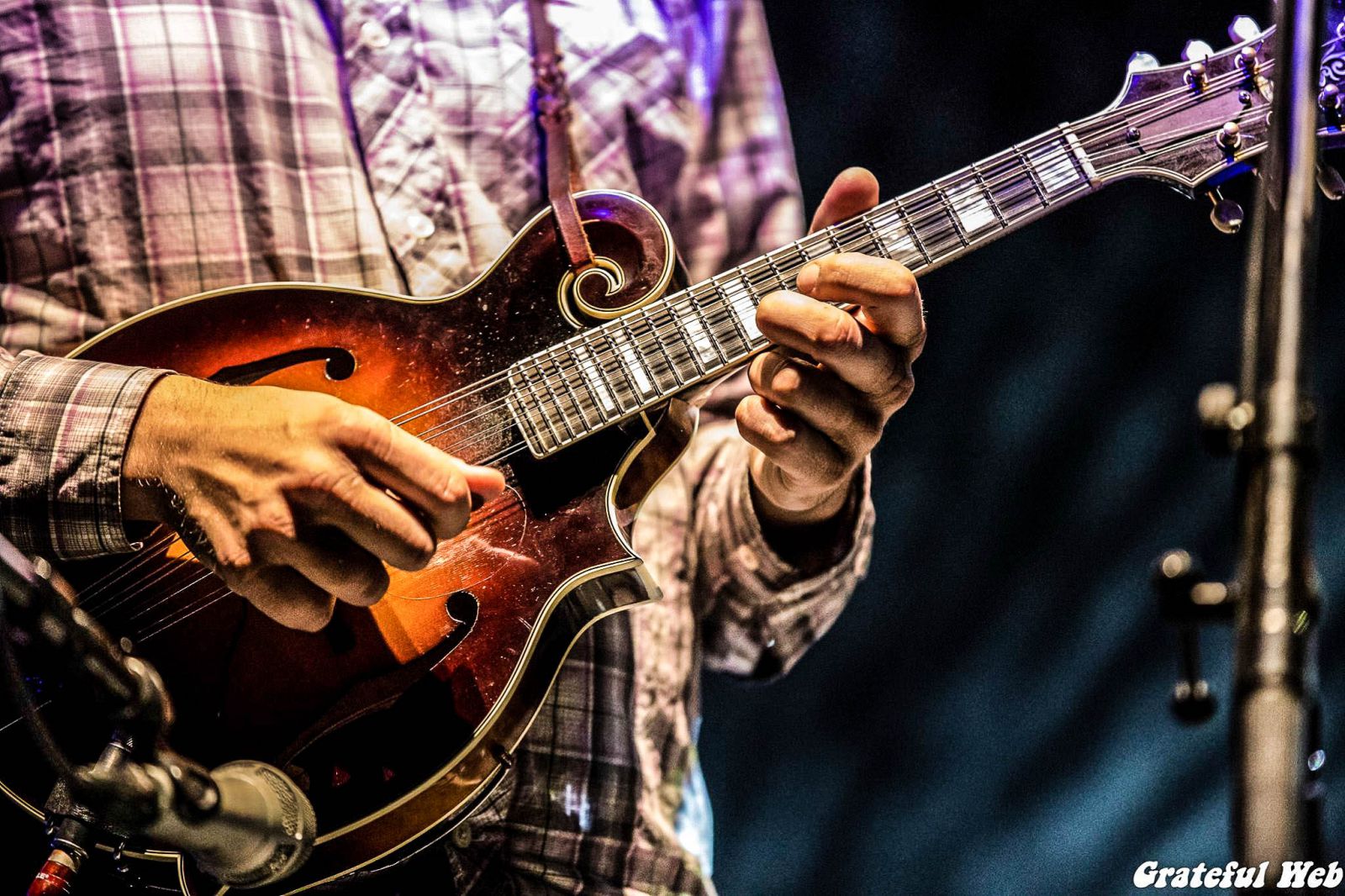 Now in its 13th year, the Band Competition at Northwest String Summit reigns in some of the hottest pickers from all across the country. The competition is in line with other top festival competitions, such as Telluride Bluegrass Festival and Rockygrass, and will occur on Friday, July 15, 2016. Four bands/musicians will be chosen by a panel of judges including members of Yonder Mountain String Band and festival staffers to compete for the winning crown (each band will perform for 10 - 15 minutes). The winner is awarded an opening slot on Sunday, July 17, 2016 at The Cascadia Stage, and an offer for the following year's festival on the Main Stage. The Band Competition is a single mic only set-up, and only acoustic instruments are allowed (no DIs, no drums). Applications can be submitted until April 15, 2016; for more information please visit: stringsummit.com/band-competition-2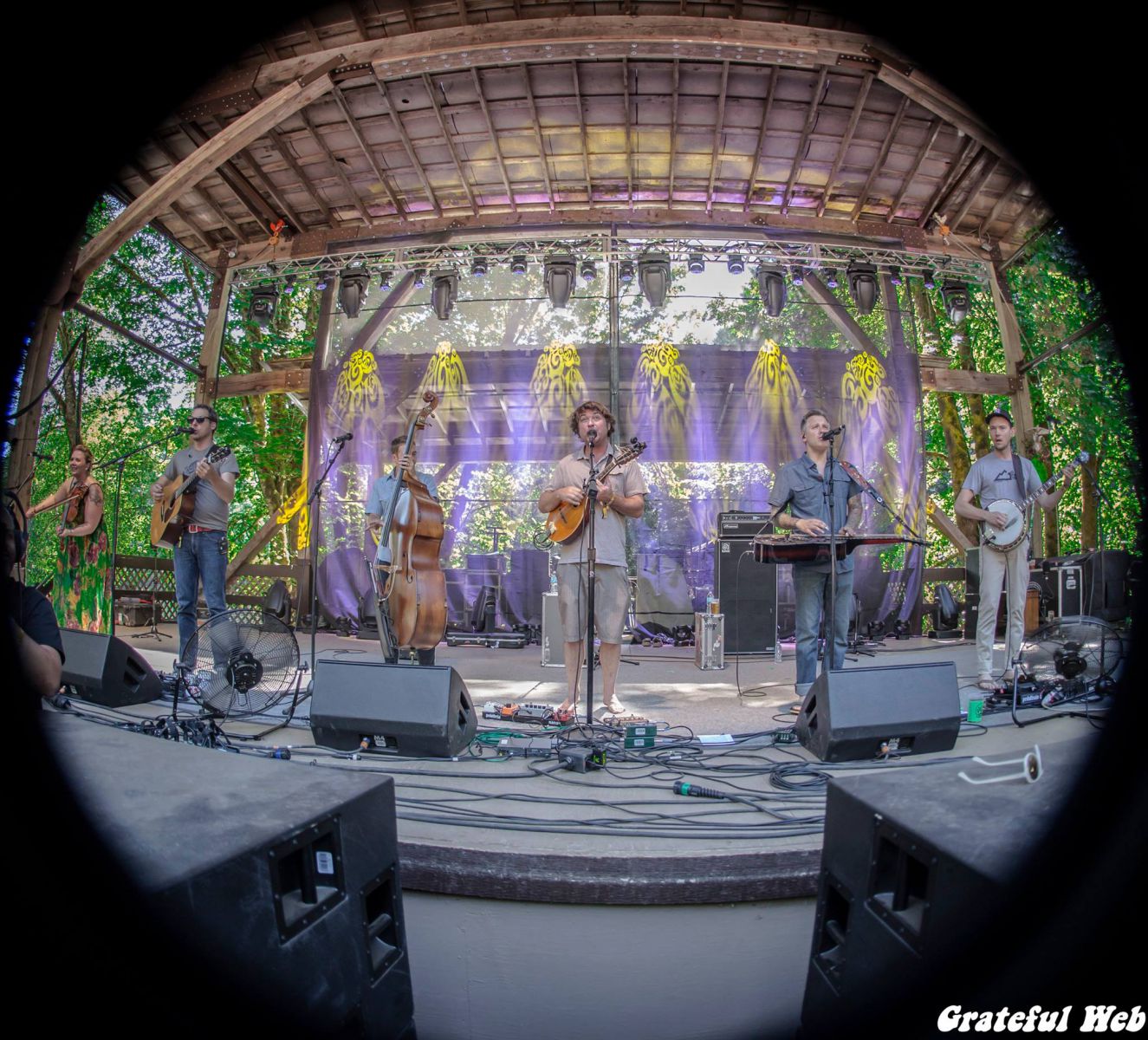 Leading up to the festival on July 13, 2016, Northwest String Summit proudly hosts a pre-festival "NWSS Kickoff Party" celebrating the premiere of the new film, Return of the Peacock (EPIC Creative), with a special screening at the Aladdin Theater (Portland, OR) and live performance by Fruition. The much-anticipated follow-up to the 2013 award-winning documentary Turn Left at the Peacock, Return of the Peacock showcases the incredible music coming out of NWSS, including live songs by Yonder Mountain String Band, Greensky Bluegrass, The Infamous Stringdusters, Keller Williams, Elephant Revival, Fruition and others. The debut trailer for the film can be viewed at this link. To gain access to the premiere, fans are required to purchase the "Premiere 4-Day Pass Package" now available on stringsummit.com
15th Annual Northwest String Summit Ticket Information:
Premiere 4-Day Pass Package -- includes admission to the "NWSS Kickoff Party" + Special Gift -- $200 -- On Sale Today
4-Day Passes, 3-Day Passes, RV Passes, Parking Passes (Pricing Varies) - On Sale February 5th at 10:00 AM PST
*Festival pass prices include primitive camping, and children 10 and under get in free with a paying adult.
*New for 2016: Parking Fee of $20 per car available in advance.
*Thursday add-on passes and 3-Day passes are available, for more info please visit: stringsummit.com/ticketsgraph