Sitar virtuoso, six-time GRAMMY Award nominee, and daughter of the legendary Ravi Shankar, Anoushka Shankar, performed a gripping concert dedicated the awareness and advocacy of the refugee crisis. This summer she has returned to the United States for a unique series of live performances in protest to the displacement of refugees fleeing conflict areas across the globe. Shankar is raising funds for the humanitarian relief efforts led by the singular nonprofit organization Help Refugees.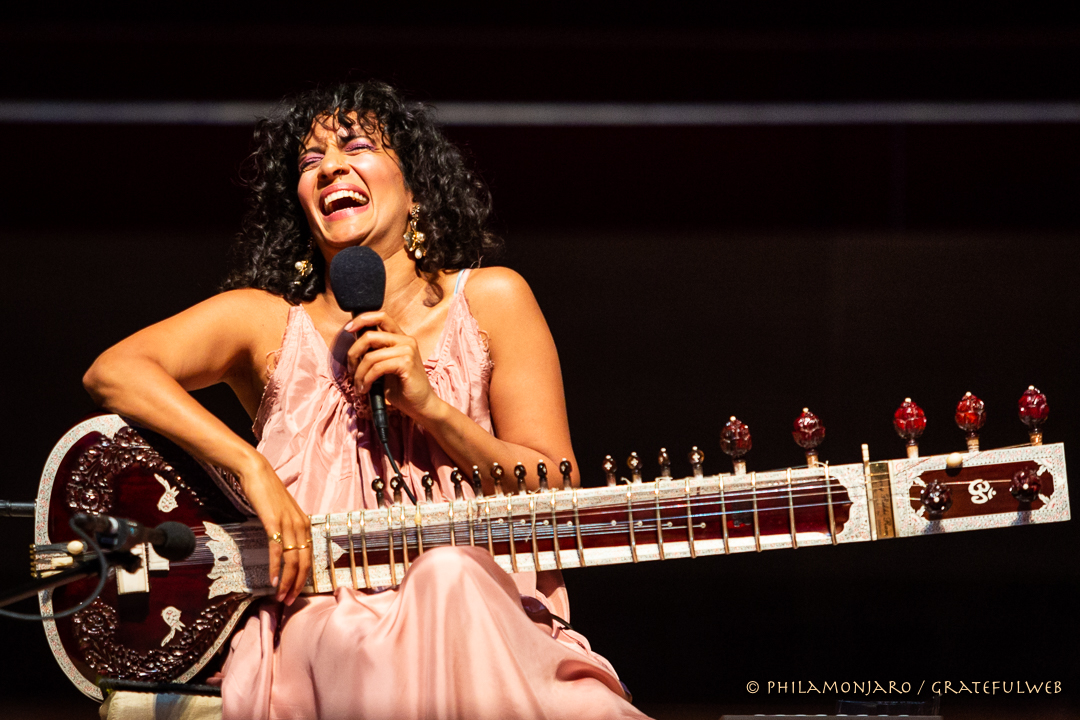 Their set consisted entirely of songs from her 2016 release "Land of Gold" that is dedicated to the plight of refugees and war victims. The material is self-described as an "empathetic classical fusion project" where east meets west.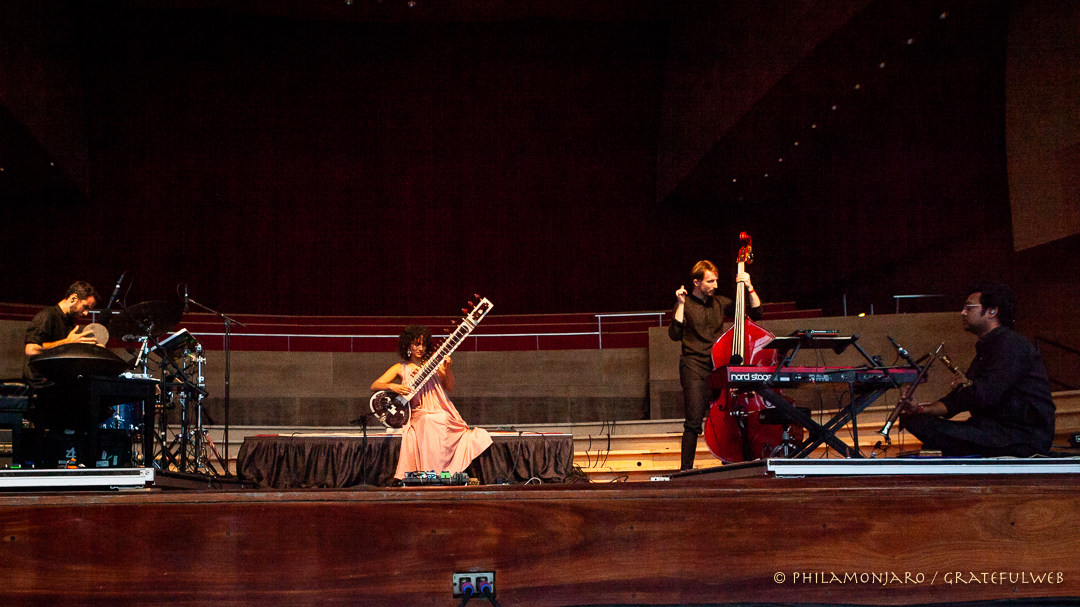 Her musical accompaniments were Sanjeev Shankar on shehnai, an Indian reed instrument, Tom Farmer on upright bass and keyboards, and Manu Delago on pan drums, percussion and kit drums. They are both her touring ensemble and instrumentalists on the "Land of Gold" recording.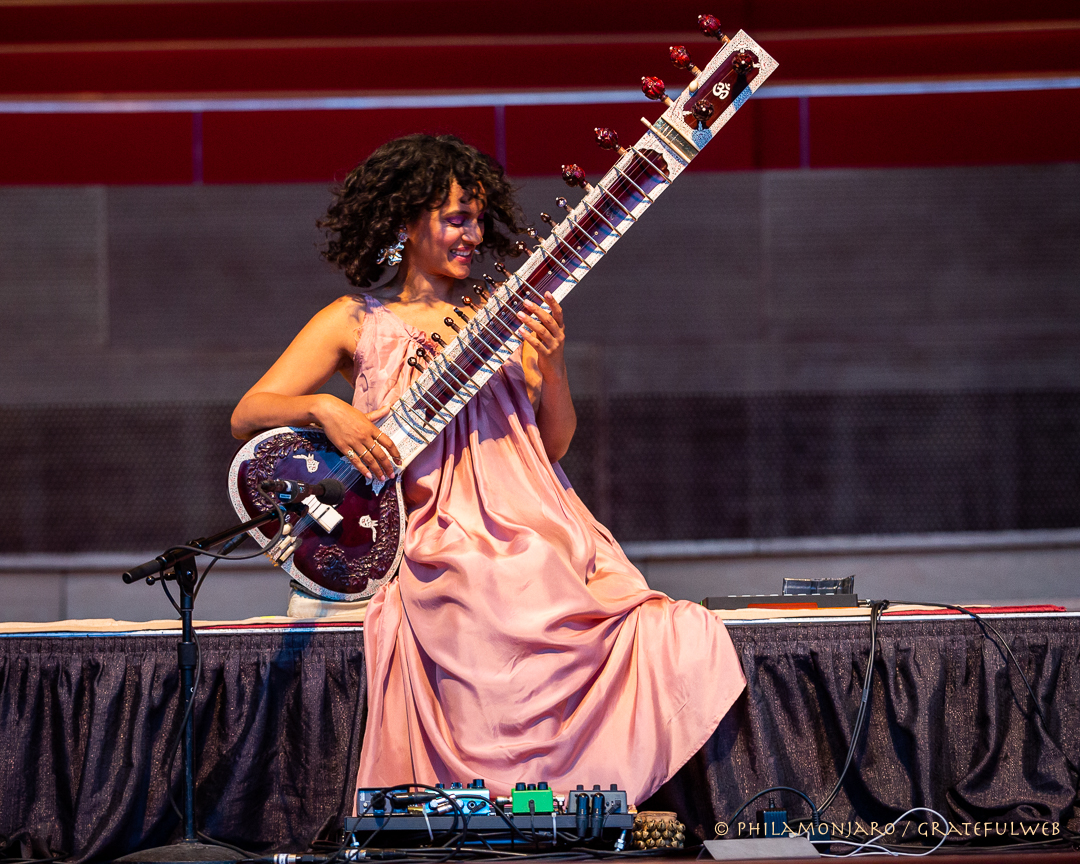 Melodically, the set captures the chaos, danger, and the haunting darkness of the plight of refugee. Midway through "Dissolving Boundaries" a soundscape of a BBC journalist reporting the crisis gradually blends into a cacophony of news narration that connotes information fatigue then eventually resolves in a quiet outro. The final two songs "Reunion" and "Say Your Prayers" were uplifting melodies of love and hope.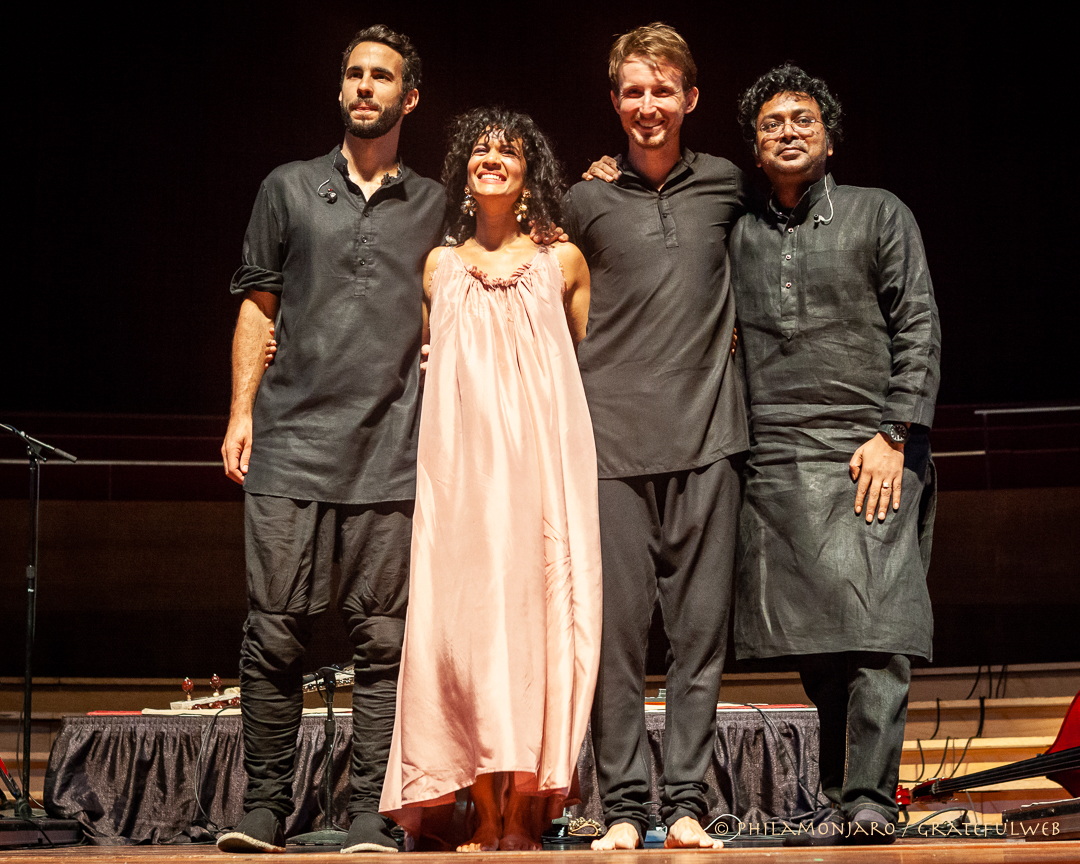 Please join Anoushka Shankar in her support of Help Refugees' Choose Love campaign to share this simple yet powerful message to help refugees around the world. Direct donations to Help Refugees can be made at helprefugees.org
Set List:
Remain the Sea
Boat to Nowhere
Last Chance
Crossing The Rubicon
Secret Heart
Land of Gold
Dissolving Boundaries
Reunion
Say your Prayers