The 2nd annual ARISE Music Festival was full of magic, wonder, music, acrobats, dancers, poets, and artists of all kinds just as it was last year during its debut. After reviewing the pre-party in Boulder and attending the open house on site, I knew that the creators and help of this amazing festival would come together once again to produce a loving, creative, and musical environment, which would provide endless delight for everyone involved. As I said before, festivals, especially in Colorado, have stepped it up more than a notch. We have broken ground in America, and I cannot wait to see how the culture makes people better for years to come. We are more conscious and artistic than ever before. It is almost like a renaissance in America.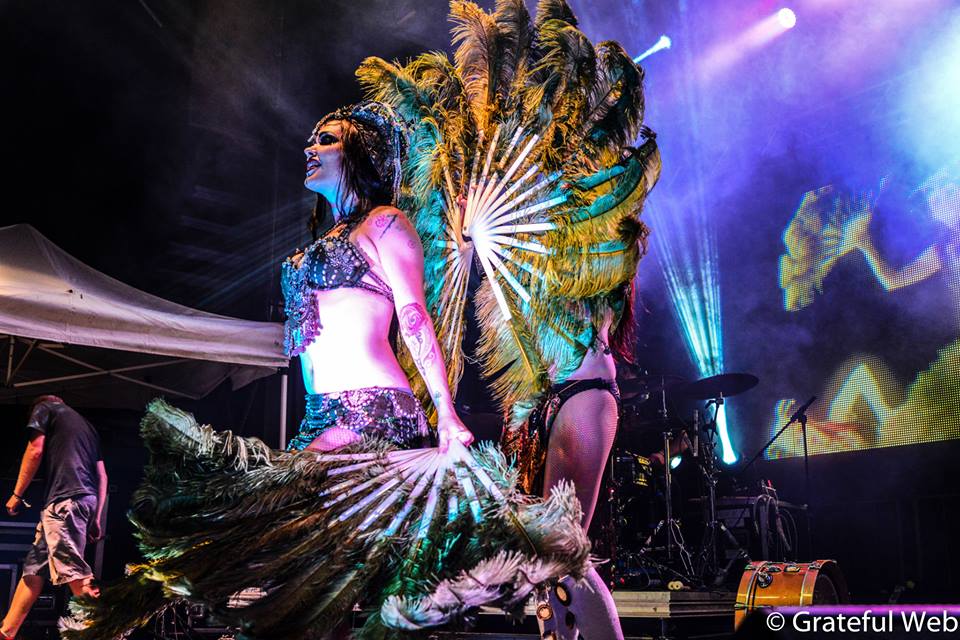 I was looking forward to this festival for an entire calendar year, since last year I was enlightened by the experience I had on just the last day of the festival. This year, I went on Friday after my first week of teaching ended, only to get there just in time for Tribal Seeds playing while I was setting up camp. I hustled as fast as I could go because I was psyched to finally be seeing Groundation. My friends who are really into reggae have been telling me about how great they were for the last two years, and I have missed them the last few chances that I had, so I was not going to pass up this opportunity. They were beyond impressive! The amount of energy that the band puts out is electric. The lead singer and guitar player, Harrison Stafford floored me. His energy, voice, poise, and clear connection to the music was better than anyone I saw that entire weekend. What a warm-up they were for an incredible night of music! Beats Antique graced the stage next with a few beautiful dancers with expressions that could even hypnotize a Republican. A good friend of mine and bass player from Philadelphia, Ben Henry travelled all the way here for the festival, and he was convinced that the Beats Antique set was his favorite of the weekend. It was hard to argue with him on that, but my personal favorite of the weekend was who was next. The Polish Ambassador is a pioneer on so many levels. He is not only putting DJs to shame with his dance party beats that are impossible to stand still to, but he is on the cutting edge of environmental sustainability and diversity within the music that he plays with girlfriend, Ayla Nereo. They have become the king and queen of every festival that I attended this summer.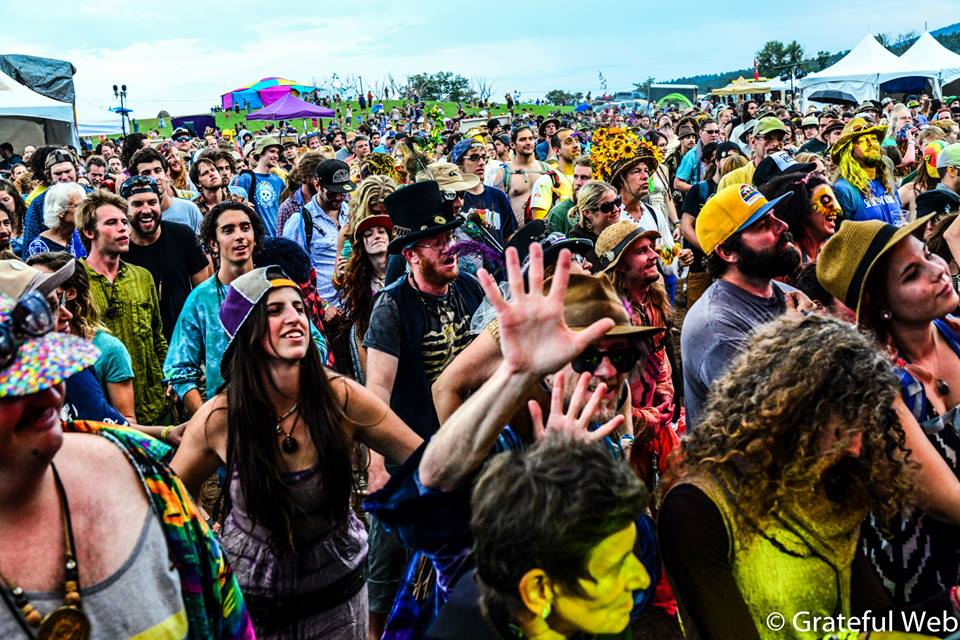 After an excellent night of music, although it ended a bit too early, I was ready to really explore the grounds of the Sunrise Ranch. I found the press area and pool fairly early in the day as the rain barely trickled around the grounds. I passed focused drum circle classes, parades, and beautiful day time music as I walked to the press area. While in the press area organizing interviews for the press for a bit, I got a chance to really have a great conversation with two of the friendliest and talented musicians on the grounds.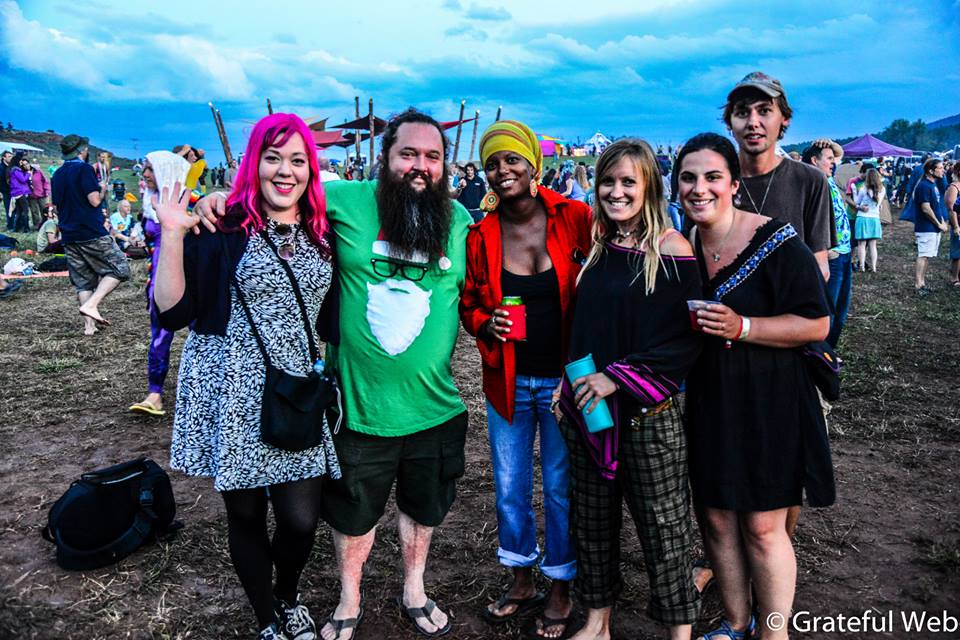 First, I spoke with my good friend Drew McManus from Satsang, while waiting for the rest of the crew and directions to take form. Ironically, a satsang is a Sanskrit word that means "gathering together for the truth," which seemed to me exactly what we were doing. Truth is what is real, what exists. And there are few people I know that are as clear about that focus as Drew is. McManus is an extremely dedicated and motivated musician with a message and a deep connection to social justice and awareness. He and his band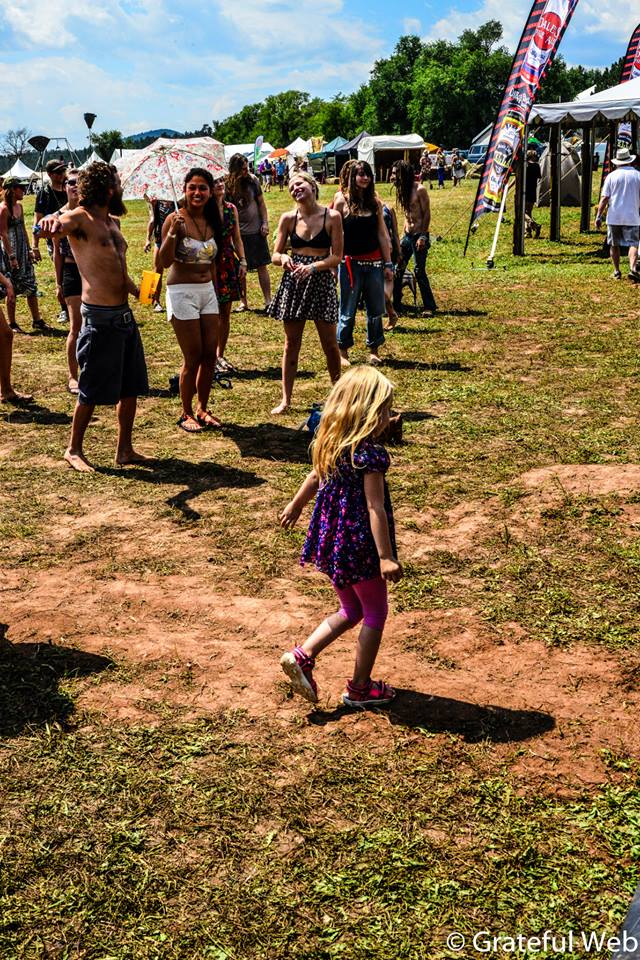 mate, David Cleaves, have come to Colorado a couple of times to play music, hang out with friends, and record their first full length album in the studio I work in called Coupe Studios in Boulder. Their dedication to their craft and passion for their music allowed them to finish their album, play at Cervantes Masterpiece Ballroom in Denver, and then attend and play an amazing set, which was even attended by jam band forefather from String Cheese Incident, Bill Nershi. Their brand of music is called Rocky Mountain Reggae, and it is nearly impossible to sit down and listen to it as you will read when I write about their set later on in the review. Satsang is a band to watch for sure, and their new album is a must listen.
I also had the pleasure of speaking with Jeremy Kurn of Sangha. We connected immediately. Jeremy is extremely talented. He is an orchestral composer/arranger, music producer, musical theater director, pianist/accompanist, and a transcriber/engraver. He has some extremely innovative ideas to spread music by transcribing many songs/albums that some may want to see as sheet music. Sangha's music can be described as kirtan or jam rock, which enables their listeners to chant while dancing to some funky music.
After feeling inspired by talking to both of these uplifting individuals, I went to go and see another couple of magnetic, out-going spiritual people. This time, they were children. But, do not let that sway your opinion or judgment. They are the Earth Guardians. These kids are young, but they are some of the best motivational speakers that I have ever seen. They front this family band with a strong message about tomorrow's future and at this show, fracking.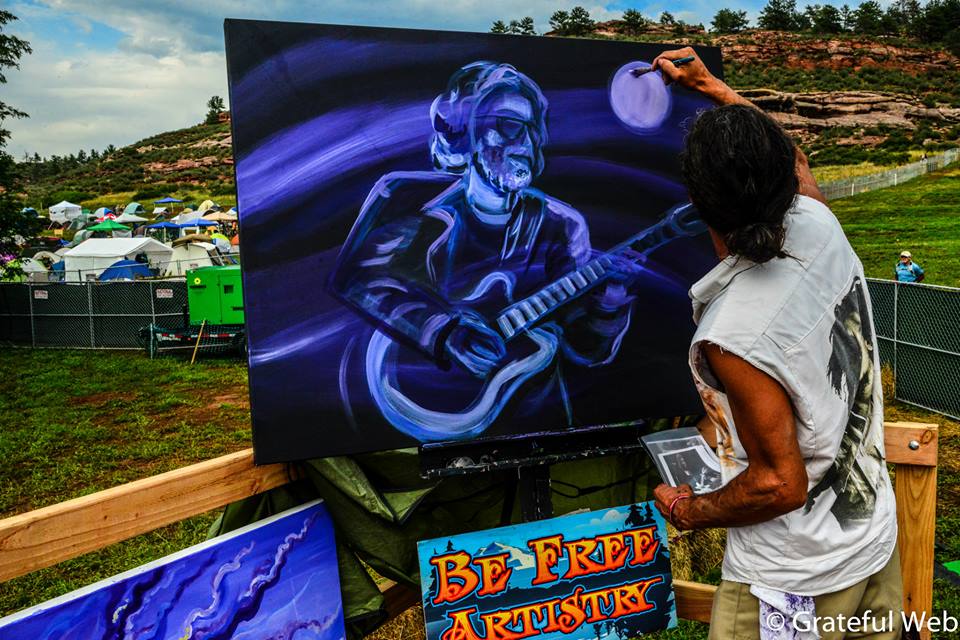 Throughout the entire day, Mariano from Be Free Artistry created a beautiful painting of Jerry Garcia under the moon that captured everyone's attention throughout the day and night. It was so captivating that I asked him if I could buy it. Mariano is one of the nicest people and best artists I have met at a festival. He continued it as The Everyone Orchestra featuring Steve Kimock was the next band that I was greatly looking forward to took the stage. I just saw them perform earlier in the summer at the LoHi Music Festival after party at Cervantes with members of moe., and as usual they blew my mind. Here in the mountains with members of String Cheese Incident and Steve Kimock, they once again reached new heights in one of my favorite performances to bear witness to. Kimock played several variations of guitar including slide, which was my favorite part of the evening. There is a reason why Kimock is respected throughout the music community. He is a musician's musician. He knows how to share a stage as well, and in an environment like an Everyone Orchestra, it is a necessary skill to be able to lead, but also follow.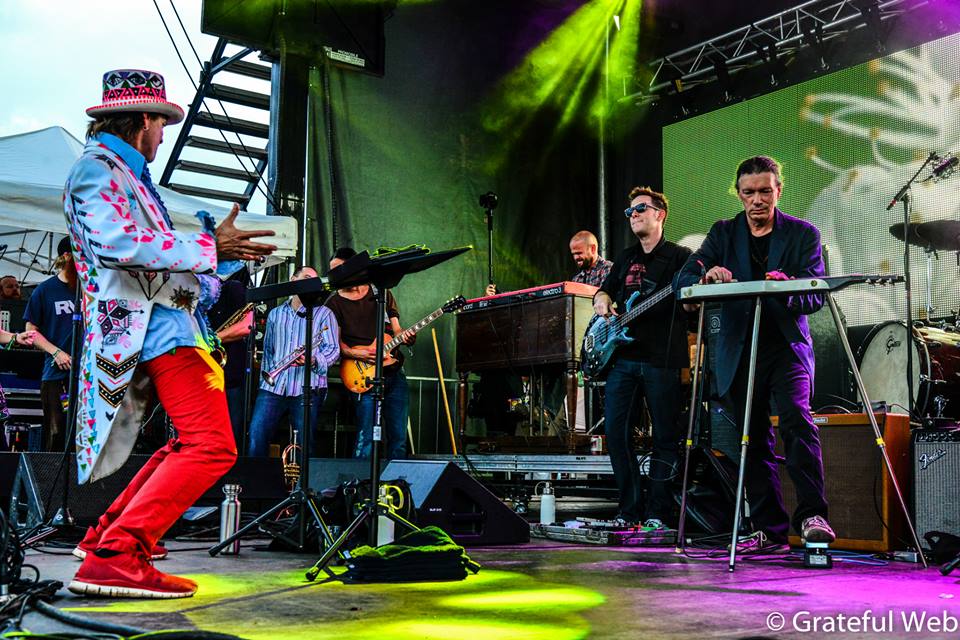 The Infamous Stringdusters kept the mojo alive by playing a relentlessly ripping set, which included a few covers, but most impressive for me was the cover of "In God's Country," by U2. I love that song so much, and the way that they covered it to fit their style was magical for me. Their set was tight, and the band in general is gaining an incredible amount of popularity.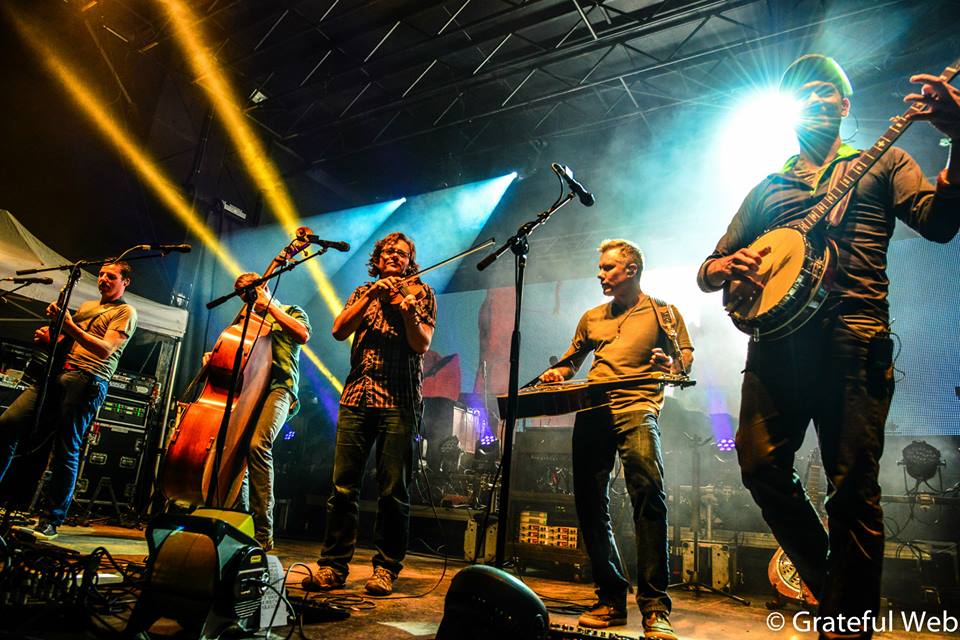 The beauty of festivals is that it is easy to see many different musicians in many different places. Between sets, I had the great pleasure of going to see another one of my favorite DJs named DJ Russo. I was lucky enough to have him play at my Aries birthday party last year, and he kills it everywhere he goes. Regardless of who is listening or not, when DJ Russo gets into a zone, he keeps the dance floor kicking and sweating all night.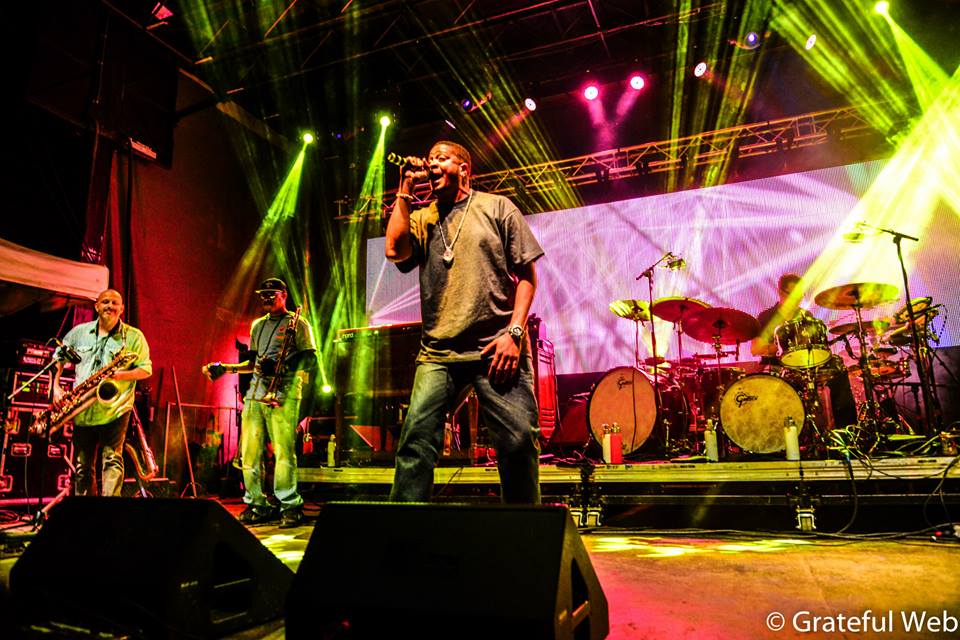 New Orleans' favorite sons, Galactic came to headline the circus and bring the funk with Chali 2na and Lyrics Born. Now I have been seeing Galactic for a long time, and I am not a huge fan of their album From the Corner to the Block, but how can one not get down to the funk with Chali 2na and Lyrics Born. After an incredibly enthusiastic set, the highlights for me were two songs that mean a lot to me. The first is the astounding cover of Aretha Franklin's "Rock Steady." It's one of my favorite songs of all time. And the other is a Lyrics Born song that they played called "I Like it, I Love it." This song for me is sentimental, and to hear it at ARISE was even more pivotal.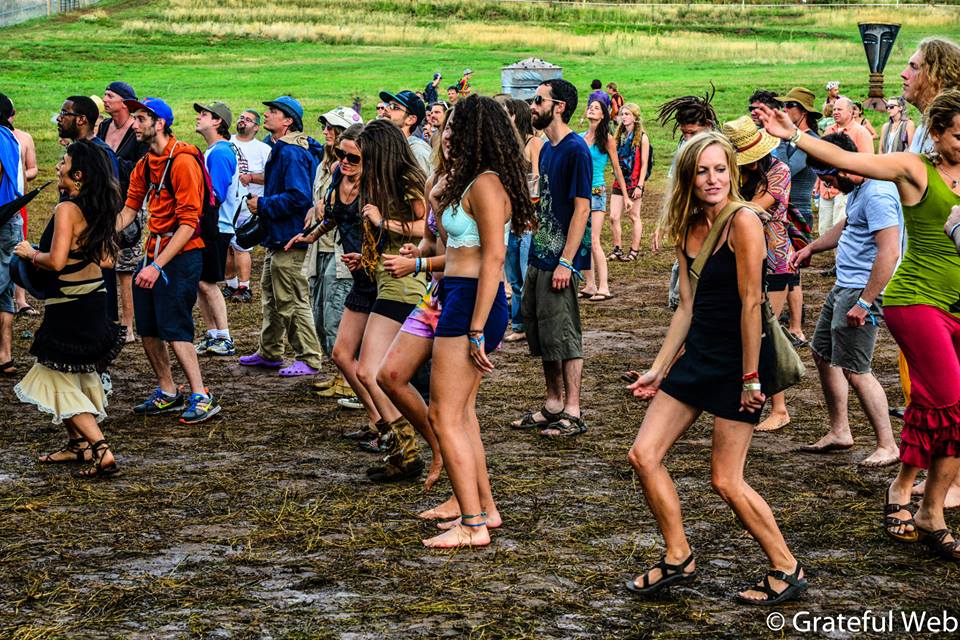 I discovered Quixotic last year at ARISE, and since then I have been craving more live performances. I got a chance to see them earlier this summer at Sonic Bloom Music Festival, and as the night drew later, I pulled out a blanket on the back of the lawn and prepared for a really fun show. Their combination of performance art and stage presence captures the listener and watcher like a Cirque du Soleil show. The violin and soothing down tempo beats helped me fade away on the lawn. What a way to fade out for a night! It was the perfect night cap to another wonderful ARISE day.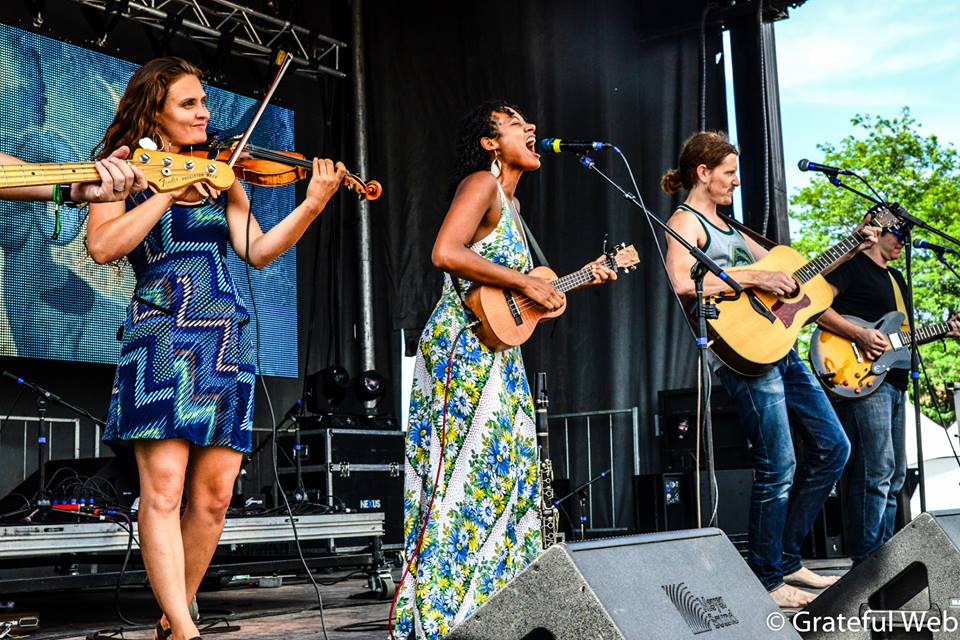 The morning sun and breeze was soothing and, since I was sleeping in Artist camping behind the main stage, I kept waking up and falling back to sleep to some beautiful music. Kissidugu and Sambadende played some drumming and other nice music, which to me is the perfect festival wake up. I listened to Bonfire Dub featuring Bridget Law, as I got ready for the day, and after a visit to Zoe's Star Bar Café, where Zoe worked her tail off all weekend, I headed over to catch Birds of Chicago. This was my first time hearing about this band, and they were a beautiful couple with their band sounding like Gillian Welch meets Fleetwood Mac. JT Nero's playing and singing complimented his wife Allison Russel's soulful sounding imaginary Americana. I really enjoyed their set.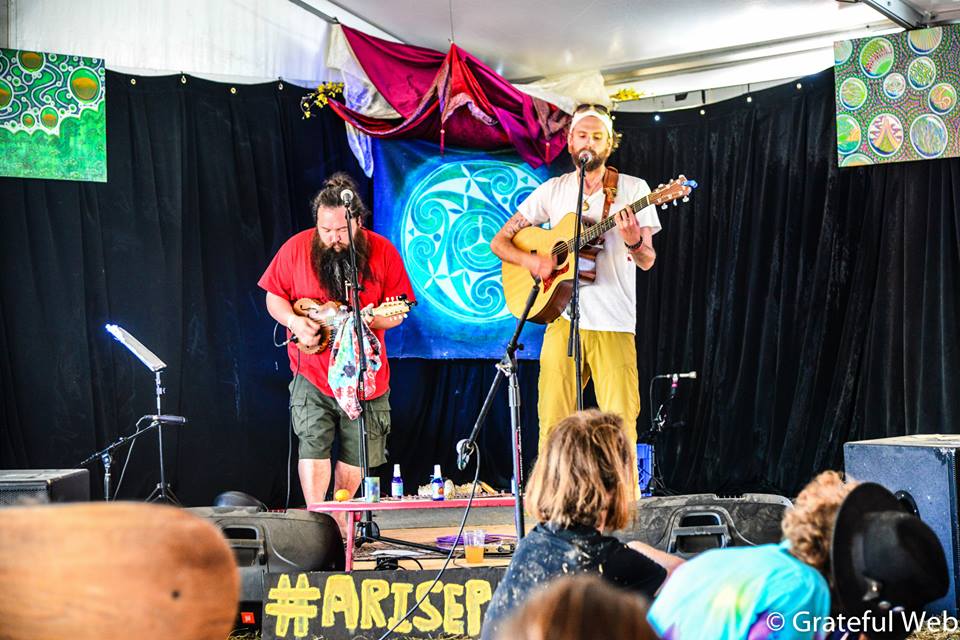 I love Tierro. My old friend Jonny Jyemo, drummer extraordinare, is one of my favorite musicians to watch, but on this day, I went back to the Café to watch Beth Preston followed by one of my new favorite bands, Satsang. Preston really impressed me with her haunting vocals in "White Rabbit" by Jefferson Airplane. The entire café was falling in love with her charm and beauty, while she continued to sing originals and "Across the Universe" by the Beatles and "Hallelujah" by Leonard Cohen. When Preston was finished, Satsang took to the stage. I'm sure that this will be the smallest stage that they play on. They draw an instant crowd because of their ferocity and messages that they spread. As soon as they start, people come closer, dance with their loved ones, and smile and nod in agreement to their lyrics. Even String Cheese Incident's Bill Nershi was in attendance dancing for the first several songs. I watched as the crowd grew and grew as the set continued. I would suspect that they are capable and ready for a main stage early afternoon set next year. They are a great way to start your day off at a festival.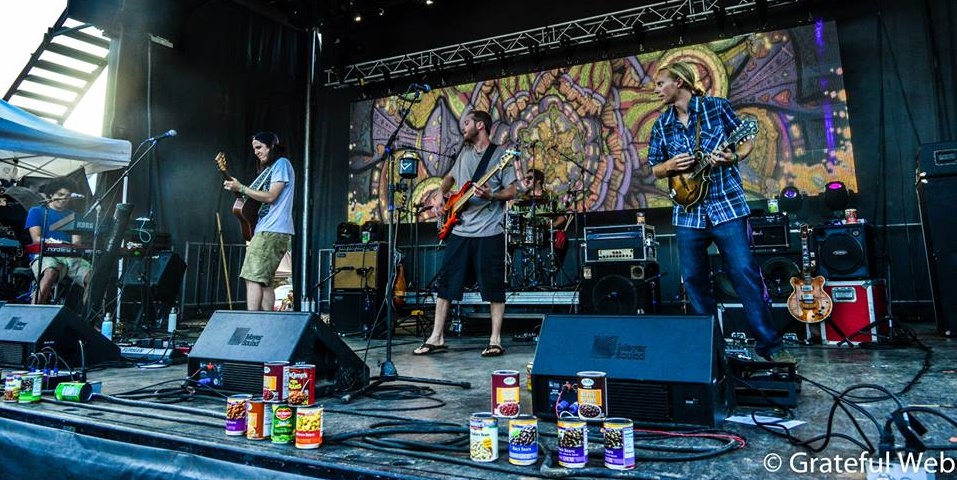 After Satsang, I went back to the main stage for the rest of the night. The Magic Beans were just starting their set. They had a lineup of cans of beans on the front of their stage, and their die-hard fans were packed in the front in support of them. They are growing quite a bit in the jam band world with a lot of big opening gigs and many appearances at festivals and other places where music is the focus. My favorite song that they played was Duran Duran's "Hungry Like the Wolf." Kinetix played in between sets, and Peter Yarrow played all of his classic songs. Many of us remember and have a special place in our hearts for songs like "Puff, the Magic Dragon," "Leaving on a Jet Plane," This Land is Your Land," and "If I Had a Hammer." He's most remembered and revered for his days with Peter, Paul, and Mary, but he is also a motivated political activist who created Operation Respect, but was also spreading a campaign for Anti-Fracking on this night. At the end of Yarrow's set, and after he sang "This Little Light of Mine with the crowd, he won the first ever Uplifting Music Award, and he sang with Nahko and others. What happened next was really fun to me because I am a big David Lynch fan. Sheryl Lee, who is known for being Laura Palmer in Lynch's Twin Peaks read earth poetry with drums to us while the stage was set up for Nahko and Medicine for the People.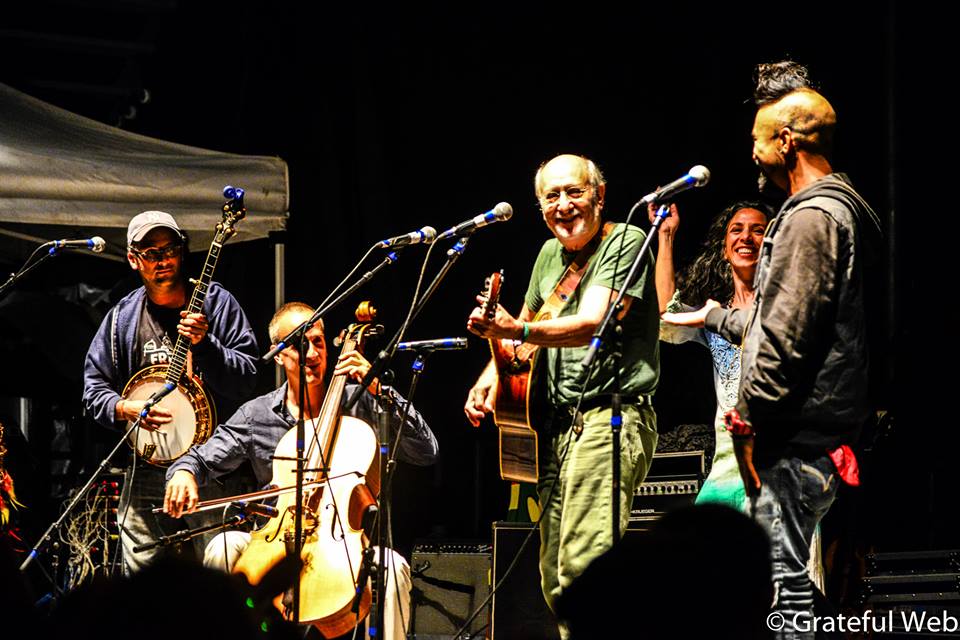 The much anticipated headliners for the night came on and the crowd was excited to get the music started. It was a rocky start with technical sound problems and all of the bands starting later than they were supposed. It was a tough spot for me because I had to teach my first day of school the next day, so I was unable to stay until the end of Grateful Grass, which I was really excited for. Nahko and Medicine for the People played an energetic set with meaningful lyrics and upbeat inspired music. At the end of their set, they played with John Fox and Peter Yarrow. Then after a really long break and warm-up Grateful Grass took the stage. This combination of Keller Williams, Bill Nershi, Keith Moseley, and a rotating cast of jam band professionals play bluegrass versions of Grateful Dead songs. I was really looking forward to this, but was only able to stay for one song since it was midnight, and I had to teach in Denver at 7am.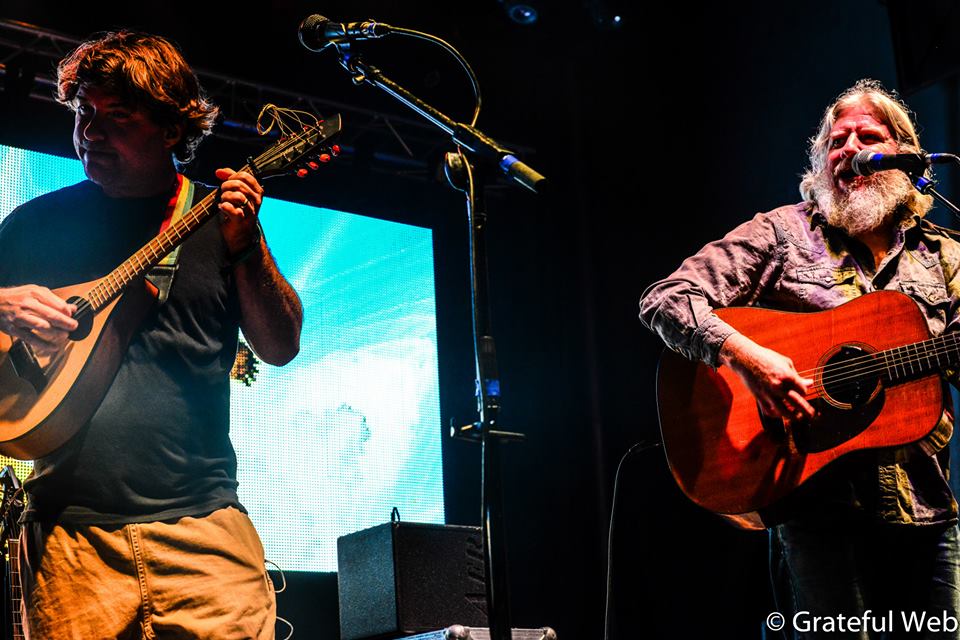 All in all, the ARISE Music Festival team delivered again. It is a very peaceful, fun, and inspiring festival to attend, and I recommend this festival to everyone as it is a part of a growing artistic renaissance that is taking place in the arts and music community.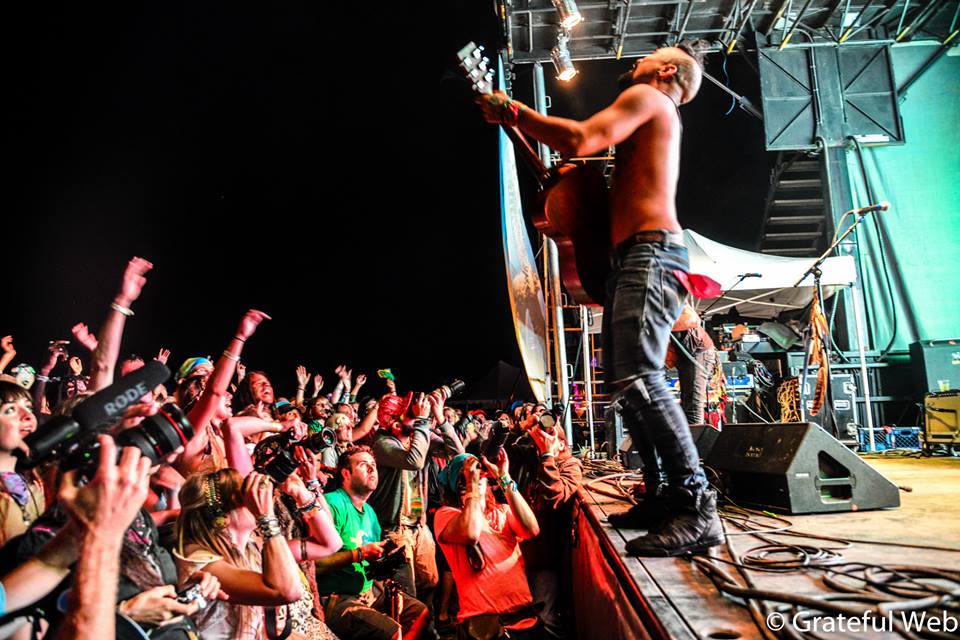 Check out more photos from the 2nd annual ARISE Music Festival.