Austin during Austin City Limits is the best version of Austin. It's a magical weekend (now, two weekends) where the queso flows like wine and people flock to Zilker Park like the salmon of Capistrana. I swear, even the margaritas taste better. For anyone who has experienced a music festival in Austin, SXSW or FFF, for example, there's still that buzz in the city. A collective restlessness for live music in all its glory. But there's a different energy to Austin City Limits. Maybe because it predates an Austin that had people moving here by the thousands, before there were hip restaurants and unmarked bars popping up like wildflowers. Not that there's anything wrong with this Austin, it's bigger and better. But there's an acute authenticity to ACL. A sort of "we were cool before it was cool" vibe. The energy isn't like a bigger festival - a Coachella or a Lollapalooza - the focus isn't on the younger generation or what the celebrities showed up wearing. It's about surviving the heat (bandanas soaked in ice water) coming prepared (bathing suit under your jean shorts, duh) and finding friends (toting around the dumbest, biggest sign/flag you can create.) There are families, young couples, gaggles of teens, old timers and… shit - was that Paul Rudd? It's genuine. It's live music, hot temperatures, and cold beer. It's Austin at ACL.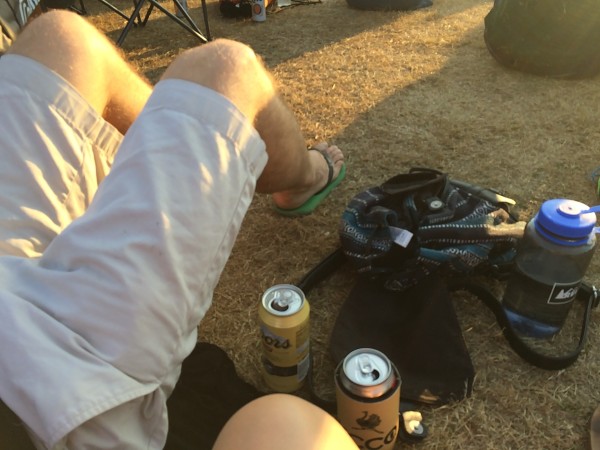 , I'm going to step off my soapbox now. As much as I'd like to take off work Thursday, to mentally prepare, Friday, and Monday to recover… I can't. Someone's gotta put bread on the table. So I tried to ignore the media blasts, live Tweeting, and beautiful sunshine all day on Friday while I slaved away at my desk. At 5pm, ACL had officially begun for me.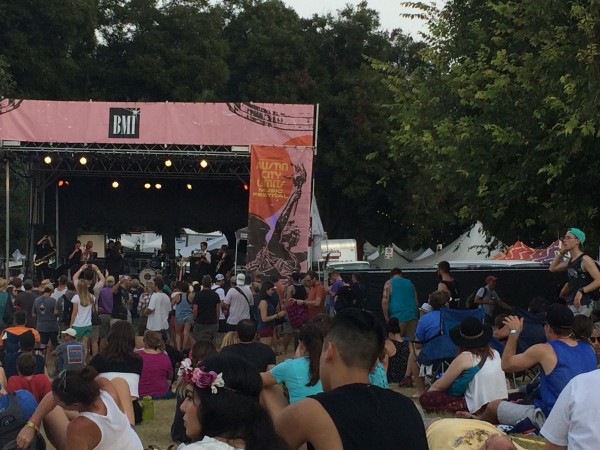 First show once inside was at a small hillside concert: DeRobert & The Half-Truths, ya'll! This sound is a little Blues, and little Gospel… and some enviable, MJ-inspired moves. Some of the best shows I've seen at ACL have been at the smallest stages. Sometimes, small stages yield BIG talent. The set was great and the beer was cold, the perfect start to what promised to be yet another unforgettable weekend.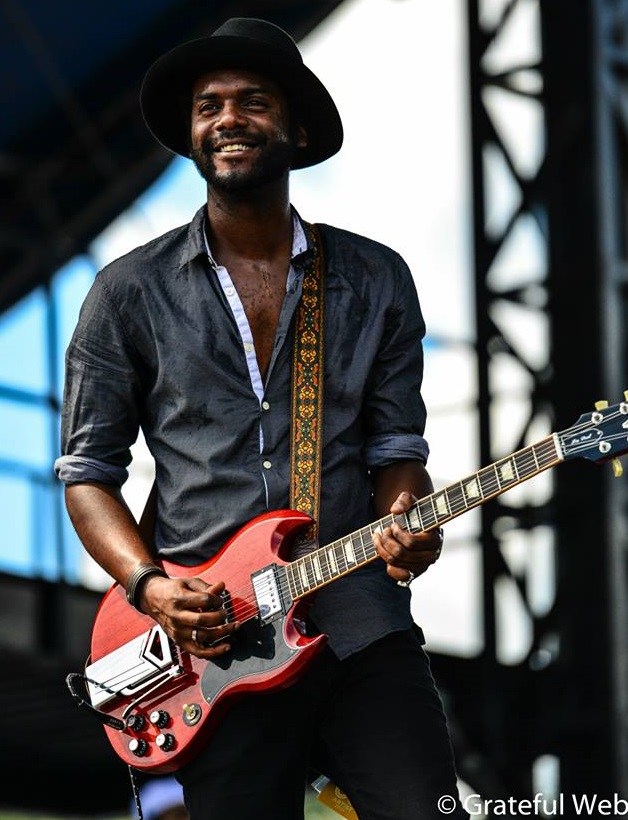 Next up was Gary Clark Jr.'s set which started just as the burnt orange sun was setting on the skyline. It was so perfect. The guy I call "the Jimi of our generation" put on one hell of a show, but Austin has come to expect nothing less. He played a solid amount off the Black & Blue album, which kept the crowd equally stunned and sated.
Bringing his signature style and sound, Gary Clark Jr. made look effortless some of the most innovative sounds of the weekend. If you are searching for a religious experience, his guitar solos will have you looking towards the light.
Next up, Disclosure. Immediately I kicked my shoes off. They had no place at that show. I felt the grass under my feet and let the music move me (and no, I hadn't just dropped acid) but I was feeling myself. The production value was high, the set was kick-ass, and everyone was moving. I decided that although all musicians get laid, but few probably get as much as two young British DJs. I smiled a bit inside for them - they were about to have the best weekend of their lives, because there's nothing better than Texas women.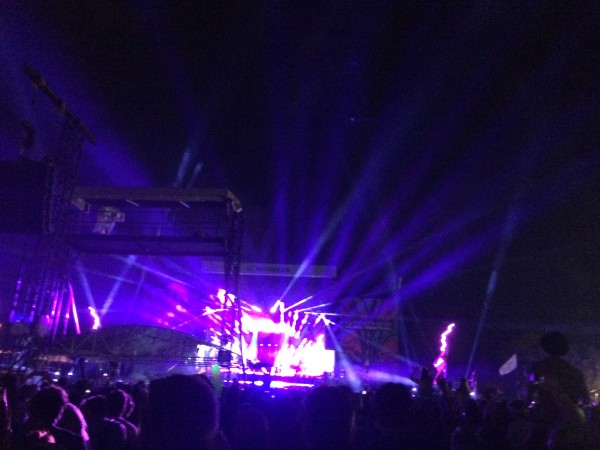 The night wrapped with some Foo Fighters action. We collided with a group of highly-drunk friends who distracted me (temporarily) from the glory that is Dave Grohl. Yes, he still had his leg cast. Yes, he still rocked the fuck out. If you haven't seen Foo Fighters live, there is nothing to say but to go - see them. Do it. And if you can, see them again. And again. And again.
Day 2 started at noon when I deemed it an acceptable time to roll out of bed. Signs of life began at 1 pm when I had my first cup of coffee (with a side of mimosa, please and thank you) and Counter Cafe East Side. I was expecting a heinous 3-hour wait like most brunch spots during ACL weekend, but the best food in Austin seemed to have slipped under the bloggers' radar. Stupid tourists.
By the time we squished, squeezed, sweated, and slid into the park, I had missed Misty. Not seeing Father John Misty bring down the house will forever be one of my biggest regrets. That, and the phase that I thought glimmer light blue eyeshadow defined the height of sophistication.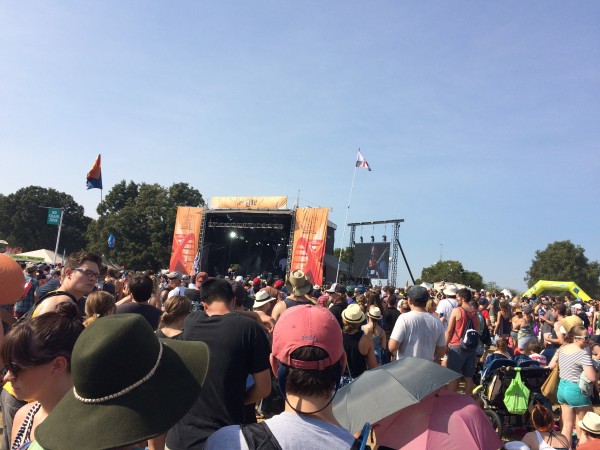 LUCKILY, we were just in time for Shakey Graves. Crisis averted. I calmed down with a beer and the sweet, perfect sounds of Alejandro. If you've ever seen an Austinite talk about Lone Star Beer (the most average, normal, light beer in the world) you know how we feel about things that are homegrown. We think Lone Star is the greatest elixir the world has ever seen. And we think Shakey is the most perfect human musician specimen in this galaxy or any other. I missed most of his set because I kept looking behind me and making "Isn't this amazing?!" faces at my boyfriend. As usual, he left a huge smile on my face and a flutter in my heart.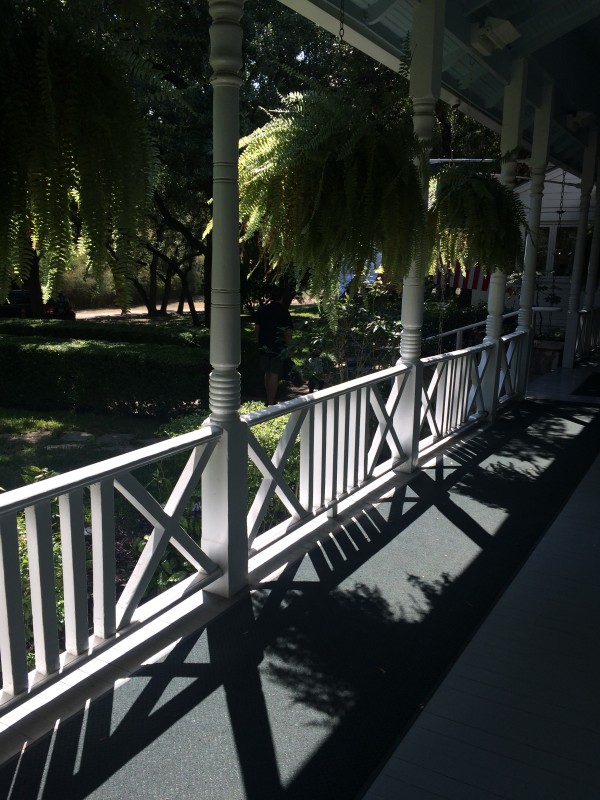 Next up, beer tent. Whoever thought of this deserves the Nobel prize. There comes a time when $8 tall boys just don't cut it anymore, and for me, that's 5pm on Saturday. We cooled down with some shade and pale ales while Texas fans around us freaked out over the game.
Now, this is the part that my story takes a sad turn. It was there, in the madness and the chaos of it all, that I had the faint feeling I was getting a migraine. The painful, biannual visitor, that wrecks my life for about 6 hours had chosen TODAY of all the days to rain on my happiness. Regretfully, shamefully, unhappily, I left ACL before it was dark and/or I was happy and buzzed. I had to miss A$AP, TV on the Radio, and Walk the Moon. And no, I don't want to talk about it.
Back at it. Feeling refreshed! Probably had something to do with the 18 hours of sleep I got the night before. Started it right at Green Pastures, doing the Most Epic Brunch Ever.
If you haven't done it, and you want to have lobster, pork, and eggs benedict all in one meal… go. Go now.
Did I mention Green Pastures looks like a time capsule to Charleston circa 1920?
Post-brunch Pre-Festival drinks at The Grackle.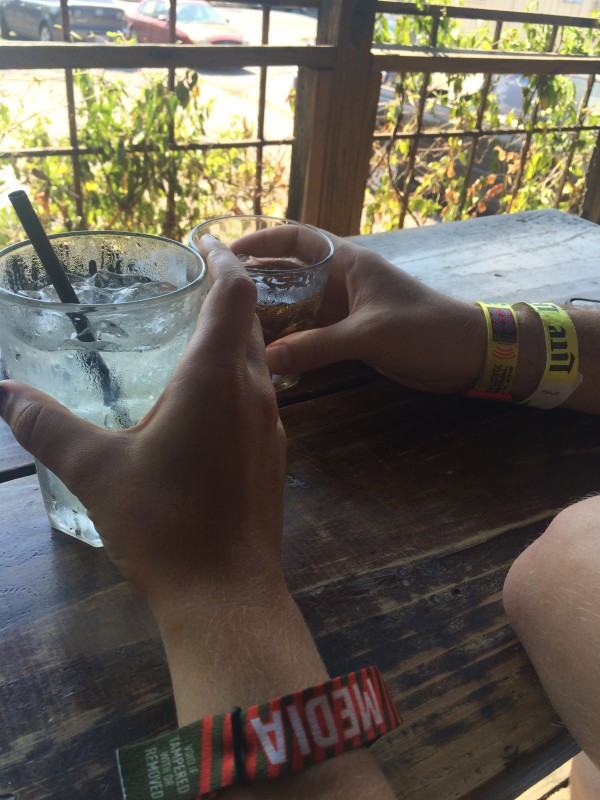 Then we headed to Zilker. There is a nostalgia that already sets in, the beginning of Day Three. An awareness you're about to miss this, for another 12 months. An appreciation to every detail.
Now, ladies, I know how we all feel about Vance Joy. As my boyfriend calls him, "the Adrian Grenier that pursued music instead of acting." We heave a collective sigh when that soft, gravely voice comes on the radio. I get it, I know. But if you thought you loved him before, listen to this:
"So I was on Facebook one day, and I saw this post about simplicity. This inspirational quote that really struck a chord with me. I was so inspired by it I sat down and wrote a song. I played it for my parents and my I was really excited until my dad said "I like it but the lyrics sound familiar.. Check it out to make sure you didn't steal those lyrics."
Here, he sips his beer.
"Turns out it actually wasn't my song at all. It was a song by Lynrd Skynrd called "Simple Man."
Crowd roars, women swoon, and he launches into what he renamed, and re-worded into 'My kind of Man.'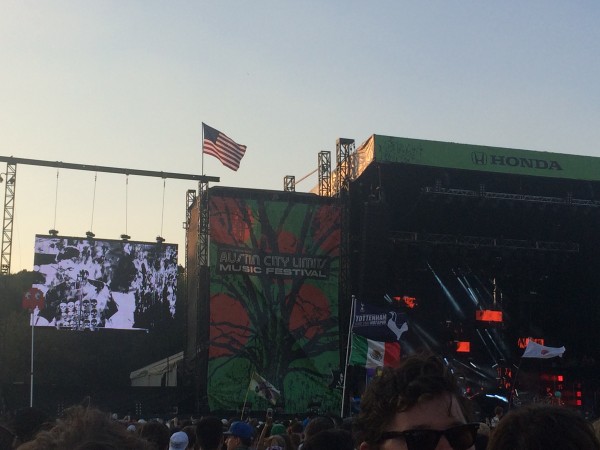 ALT-J. Oh, Alt-J. This coveted 7 pm slot coincided with Of Monsters and Men, another favorite of mine. And although it was a tough mental battle, Alt-J won out. I am so glad they did. Easily the best visuals of any show on Sunday, and those perfect, alternative, and glorious sounds. I mean… It's Alt-J. It's Alt Fucking J.
I have nothing to say except they played everything off their new(ish) album and if you haven't listened to it yet, stop living under a rock and get your hands on it. Next was dinner on the grass - Nachos with brisket and Kimchi Fries with Shredded Pork and everything covered in cheese because WE ARE ADULTS. Oh, and Hozier was on in the background.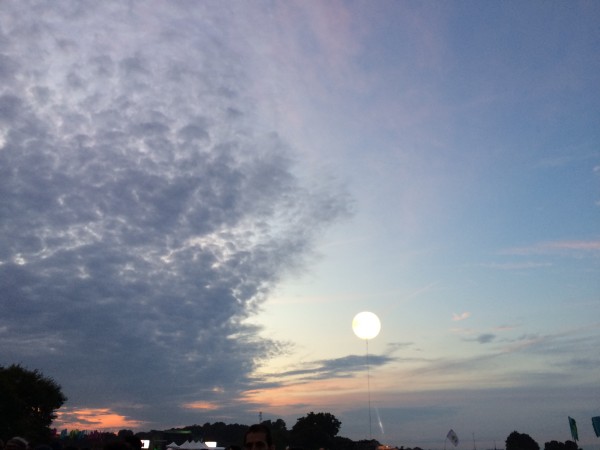 For the headliners, each ACL attendee was presented with a conundrum: The Weeknd or Florence. You had to choose. We started at Florence… And although I have fiercely loved this vibrant fireball from afar, I have never heard her in person. She is extreme. She is like tinker bell, if tinker bell also had the voice of a gospel singer and the soul of an angel.
She literally, runs across stage. Not like, hop skip run while clapping and rousing the crowd kind of thing. No, she Usain Bolts across the stage. It's something else. There's an energy, a fire, that is palpable. You could be the 10,000 people back, watching her from over everyone's head.. and you still feel the same amount of warmth as if you were backstage. She's enigmatic. She is an unstoppable force.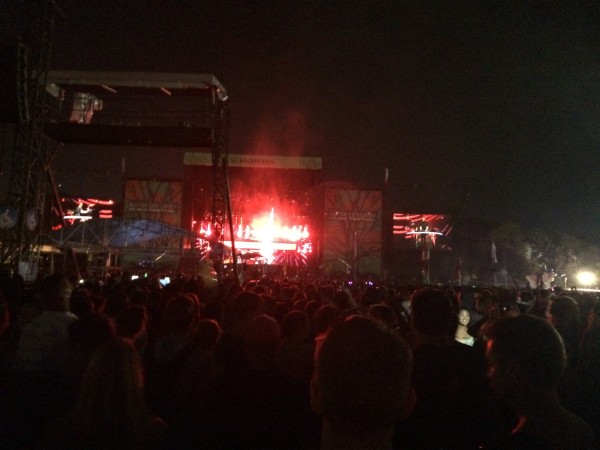 Halfway through, because we couldn't NOT see the Weeknd, we walked halfway across the park so we could still hear Florence's rounded, full sound… but we could clearly see the Weeknd. We listened for under half and hour and it played like 20 minutes of Top 40 on the radio. This guy has literally written every hit. And to boot, he is an incredible performer.
The freakin Weeknd. P.S. this was FIRE. One of his production effects was FIRE.
Now about halfway through her set, after Florence had abandoned her jacket and stopped running for a moment… she asked everyone to get rid of something they didn't need. Something physical, or something not. "Because tonight," she announced, "Austin…. you are RELEASED."

And just like that, everyone was.