After two grueling years since Zilker park was last closed for the festival, Austin City Limits returned spectacularly for not one, not three, but two incredible weekends to make up for the lost time. Fans flocked from all over the world to see artists from across all genres, young and old, and celebrate not only the return of live music, but the return of our sanity as hundreds of thousands came through the gates to blow off a little steam and resume business as usual. After what seemed like an eternity, the collective stress seemed to melt away after a magical experience that came in the form of three days, eight stages, about a hundred bands, and one great comeback from the longest hiatus in music festival history.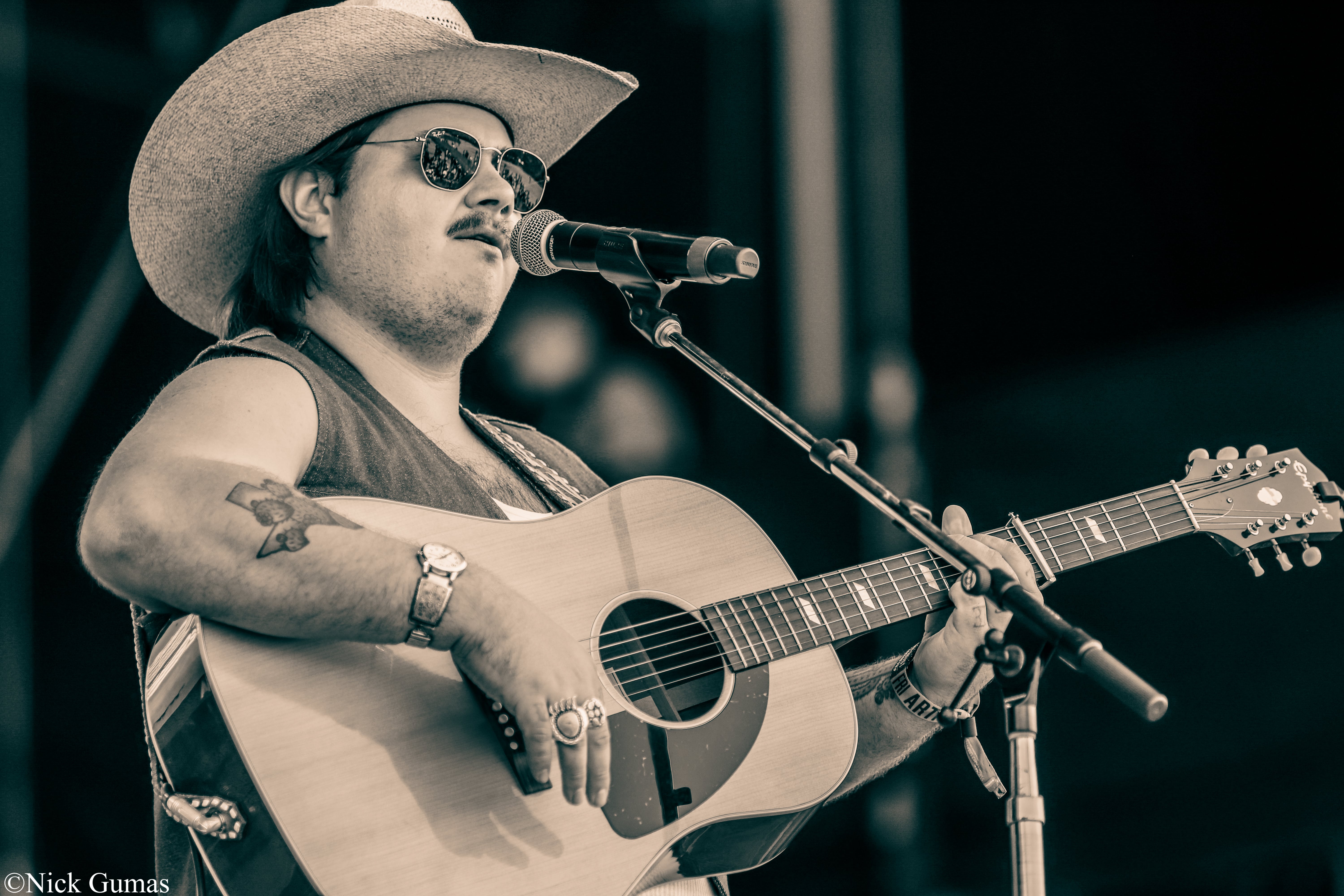 When at a music festival in the south, it feels almost insulting to not start the weekend off with some country western music. Thankfully, East Texas artist Vincent Neil Emerson was there to kick off the day with a down-to-earth acoustic set. In a show that played mostly calm and collected, Emerson's set took on a more upbeat and honky-tonk tone when he adjusted his capo down the neck of his guitar and started plucking his song "High on the Mountain" an original song delivering exactly the message it promises and told a story about going up on a mountain to unwind in a familiar way. The hometown crowd cheered as he emphasized the line "I pulled into Austin yesterday." Emerson made a point of dedicating the song "High on Gettin' By" appropriately to Willie Nelson, as well as "Anyone else who likes getting high, getting drunk, and getting sober again." The set remained focused and down to earth throughout, never letting anyone in the crowd forget that they were indeed in Texas.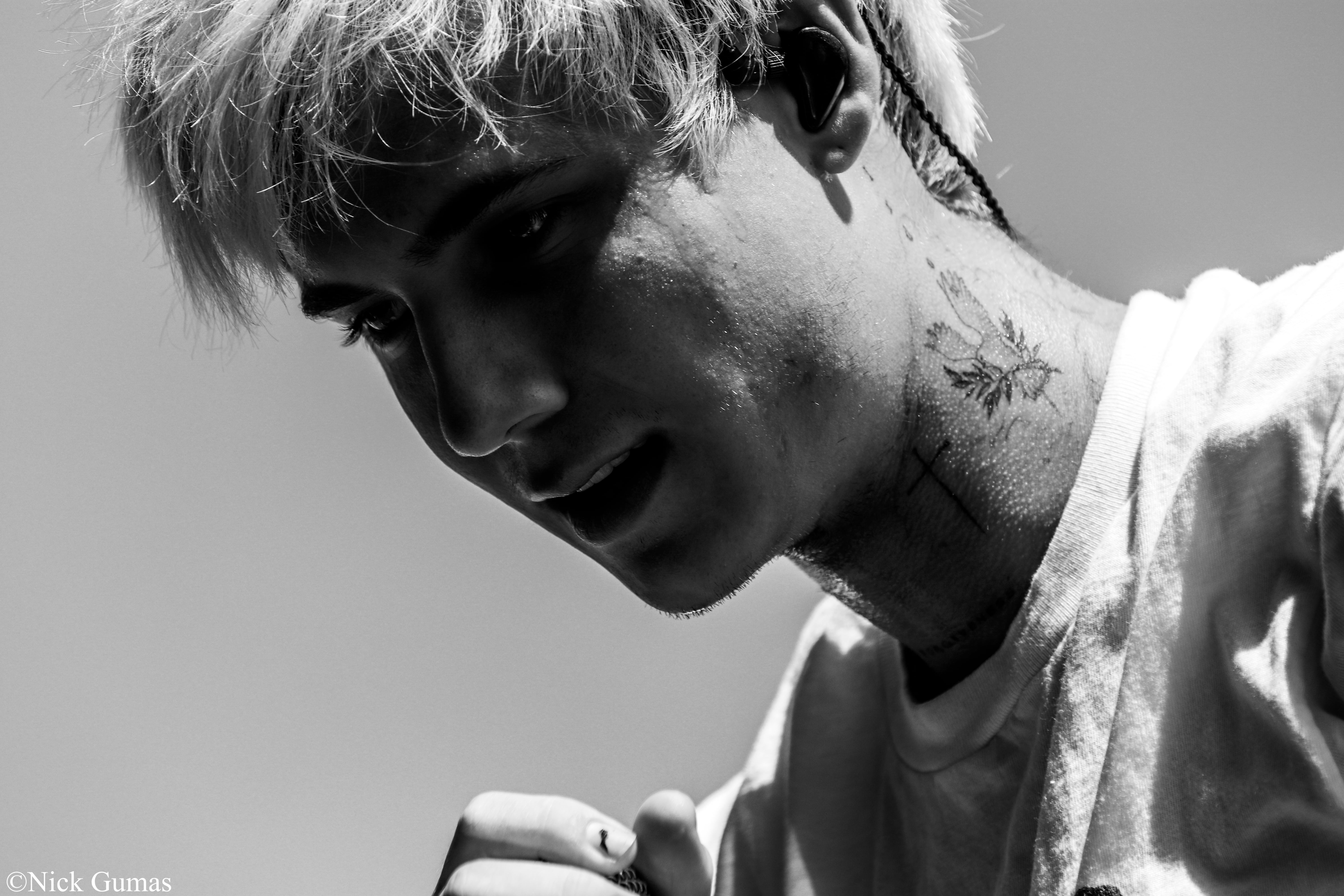 Pillar of the new pop punk renaissance Jdxn pumped the crowd up early in the afternoon with an energetic 2:00 pm set. Running out to start his set with "THINK ABOUT ME" he quickly got the mosh pit raging amongst the young crowd. Excited to draw such a large and dedicated audience, he proudly exclaimed "There's like 12 fucking stages here and you're all here. That's respect to me." Famously the first artist to be signed to Travis Barker's new record label "DTA (Don't Trust Anyone)" he took time out of his set to thank blink-182 for laying out the groundwork for his genre, urging other artists to "respect who came before you." Jdxn made an effort to remain interactive and accessible to the audience, calling out to the stage front security "I don't know if I have this power but can someone grab her?" before bringing a woman in the audience celebrating her birthday to the stage. In a rare encore from an early set in the day, Jdxn walked offstage after performing his hit "ANGELS & DEMONS'' only to come back moments later to end his performance with a cover of late rapper Juice WRLD's "Armed & Dangerous."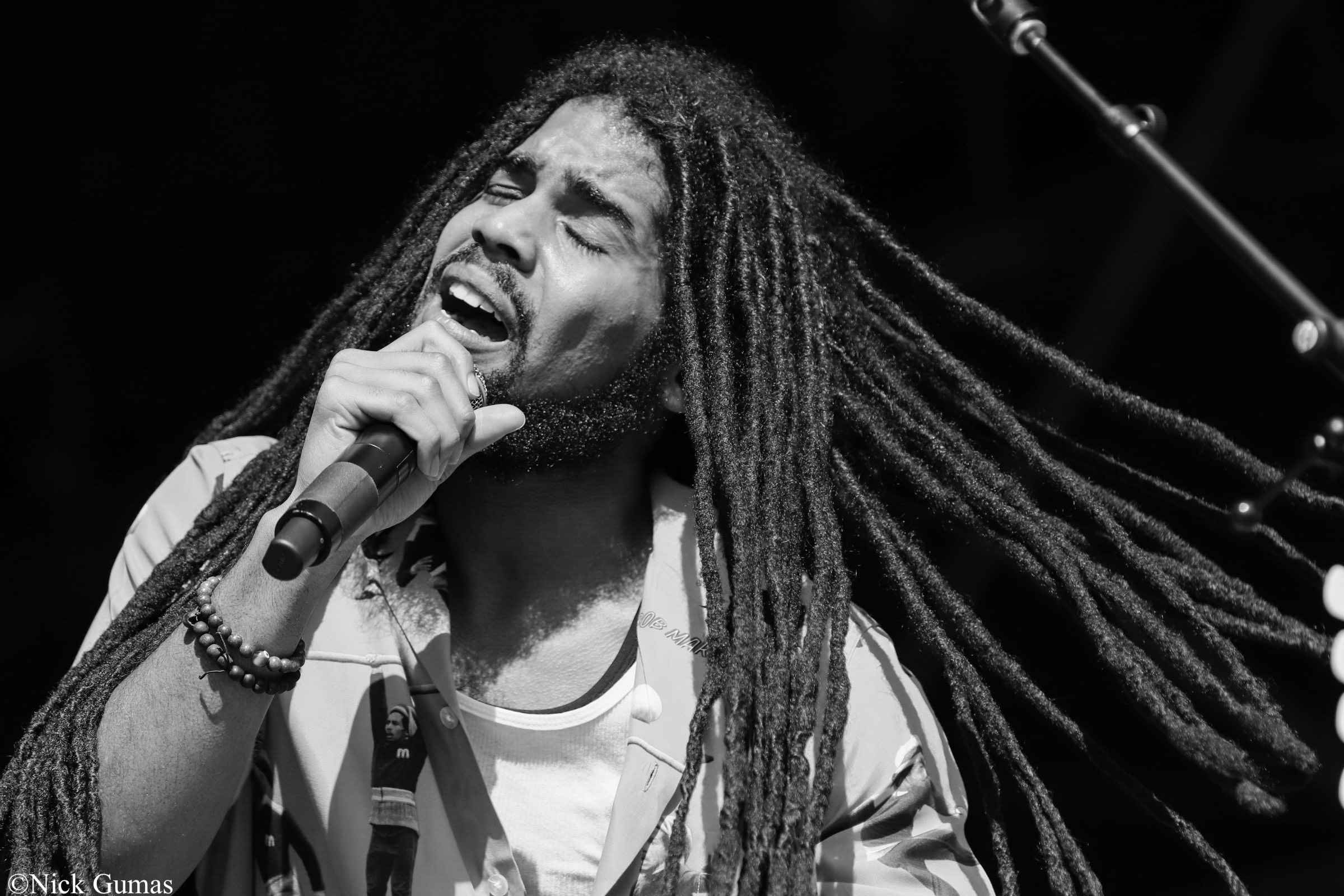 A festival lineup is rarely complete without some uplifting midday reggae. Thankfully Skip Marley's 3:00pm set more than fit that qualification. Opening with his 2017 hit, "Lions," Marley quickly set the pace for his upbeat performance. He followed this demonstration of his own identity with an homage to his family roots and stayed in that lane for the majority of the rest of his set. His next song, "Rastaman Vibration," a Bob Marley original known well to many members of his family's repertoire, brought a familiar tone to the show, however much he may have embellished the song with his own flare. His communication with the audience was minimal, but the connection he made through his music was undeniable as he continued to mix the old and new world, playing covers of his Grandfather's hits including "Three Little Birds" before mixing it up with his original "Slow Down" before eventually ending his set with another Bob Marley cover, this time of "Could You Be Loved."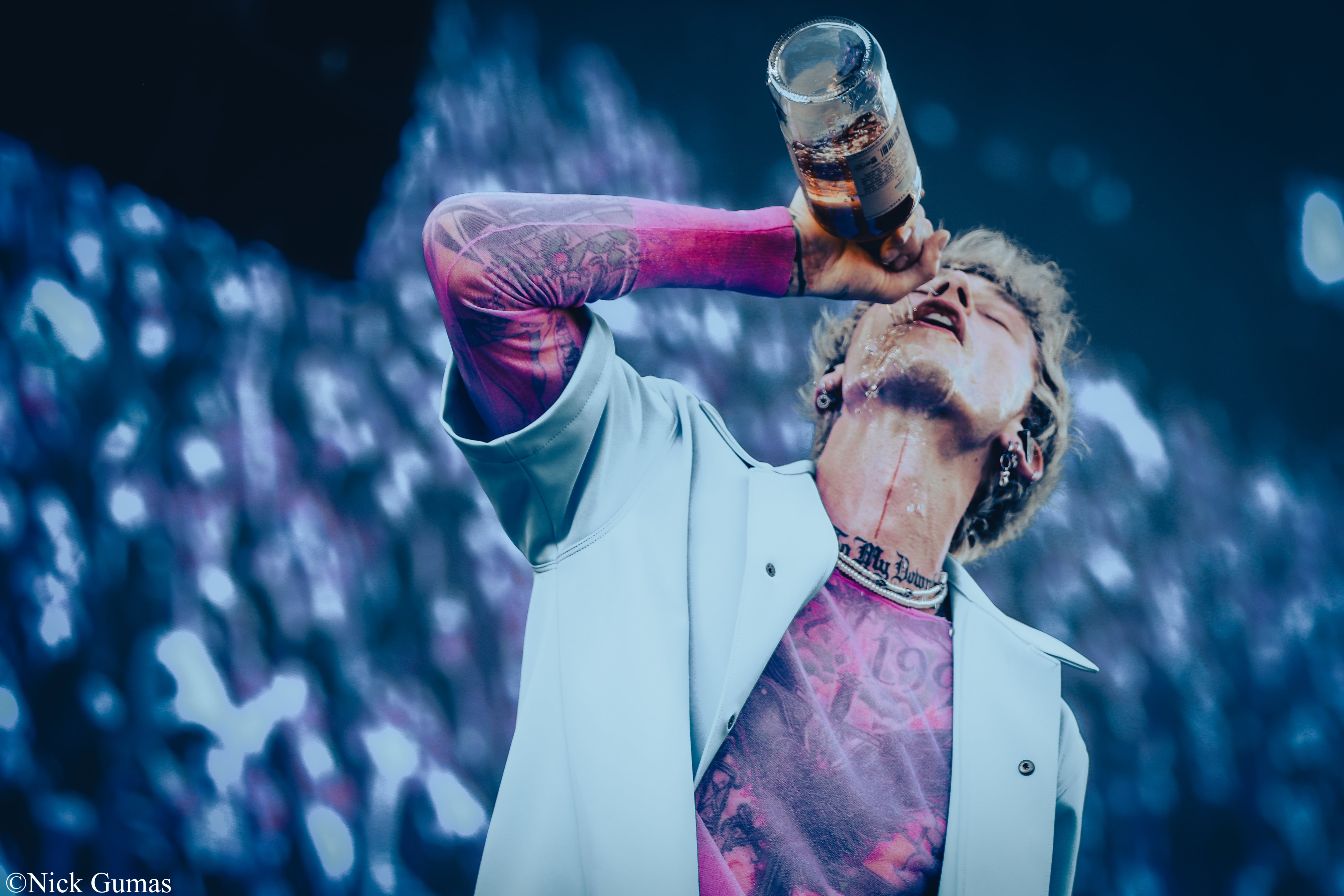 Machine Gun Kelly gave one of the greatest and high-intensity performances of the weekend from the Honda Stage that reinforced many changes he has made to his identity over the last year. Colson Baker's reinvention of his genre and identity was exemplified unambiguously in his performance in Austin. Traditionally known as a hip-hop phenomena, his set did not include a single song released before 2019, indicative of his transition into one of the faces of modern pop punk. In the minutes leading up to his performance, My Chemical Romance's "Welcome to the Black Parade" blasted over the loudspeakers, informing of Baker's intent to reinvent a genre that many believe fell out of the mainstream limelight far before it achieved it potential as a movement. Fog filled the stage as The Gunner rose from a ten-foot pill bottle to open his set with "Title Track" leading into "Kiss Kiss," performing with a lit cigarette tucked into his guitar head all the while. Grabbing a bottle of Casamigos Tequila, ingurgitating half the bottle and proudly proclaiming "we're here to day drink!" before launching into "Drunk Face." The crowd got a welcome throwback to the early 2000s when Baker and company covered Paramore's identity-defining hit "Misery Business," not seeming out of place when held up against the rest of his set. "Holy sunscreen fuck!" he exclaimed halfway through his set, one of many artists throughout the weekend to call out that this year's ACL was one of the hottest on record. He leveled with the crowd about a multitude of issues presented over the last year and a half. "Last year sucked so much fucking ass. Let's erase it!" Delivering the relief he promised with his hour of nonstop hits highlighted by "Papercuts," "All I Know" and even a video cameo from SNL star Pete Davidson over the big screen before performing "Concert for Aliens." Fittingly, the set ended on the first original single MGK released from his last album, "Bloody Valentine" sending the audience off optimistic for the future of pop punk.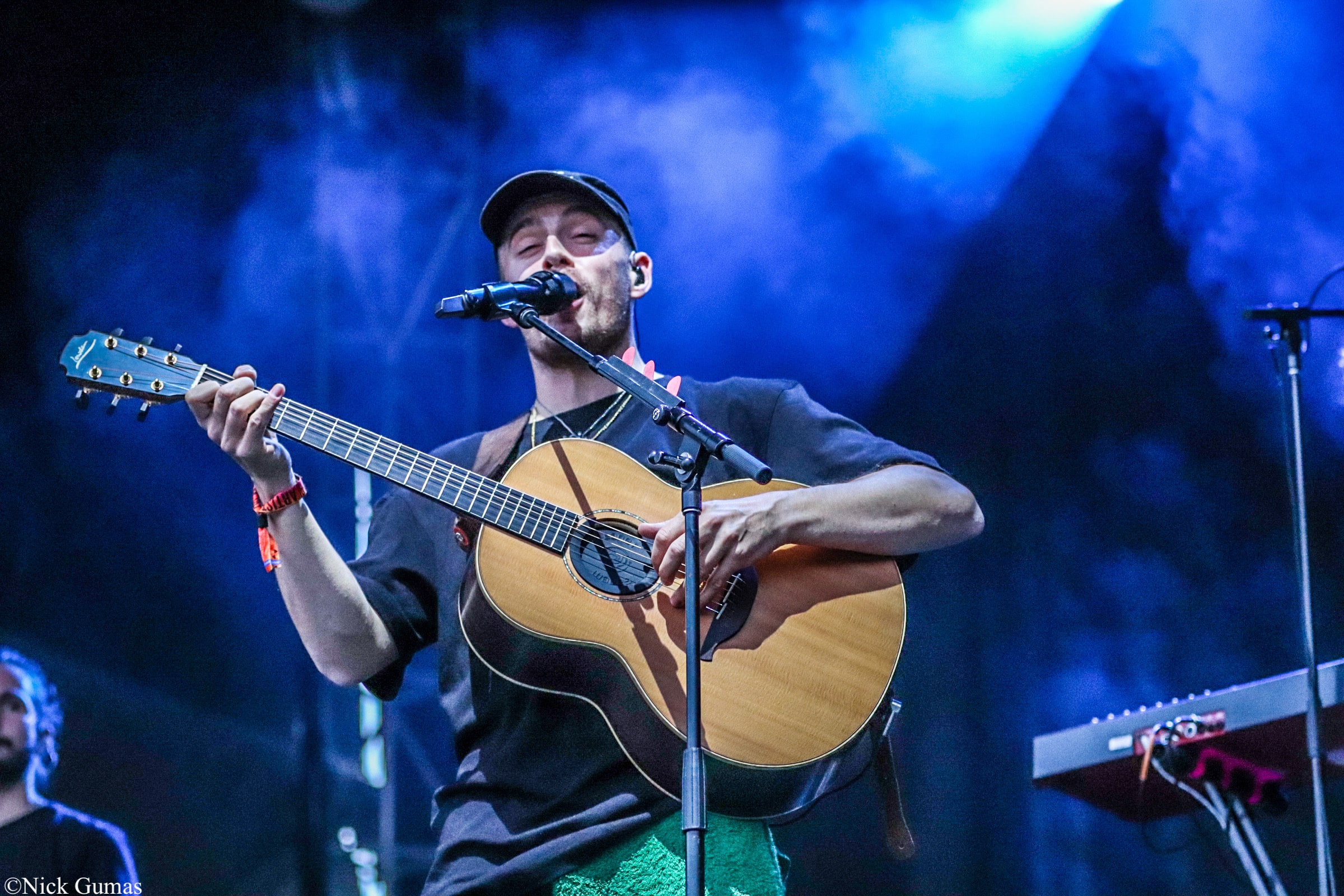 Irish superstar Dermot Kennedy played as the sun set over the Texas horizon, but with an older crowd gathered in front of him, nobody was staying up past their bedtime to see this show. Opening with a calm and focused rendition of "Lost," Kennedy began singing while still standing in the wings then strutted on stage to rapturous cheers, his heavy baritone voice almost not enough to sing over the crowd. While the audience was energized from the start, possibly no one in the vicinity was as excited to be there than Kennedy's bass player, who played with unimaginable passion, especially while playing an instrument that is so often associated with a lack of enthusiasm, as he put his whole body into every note while standing on a platform directly behind the front man. Kennedy then picked his acoustic guitar up and accompanied himself throughout his next song "Power Over Me." Like many artists throughout the day, Kennedy took a moment to address the tragedies that have overwhelmed us all over the last year and a half, revealing that the lyrics to his song "Better Days" were written about overcoming issues brought on by the pandemic in a performance that was unbelievably received.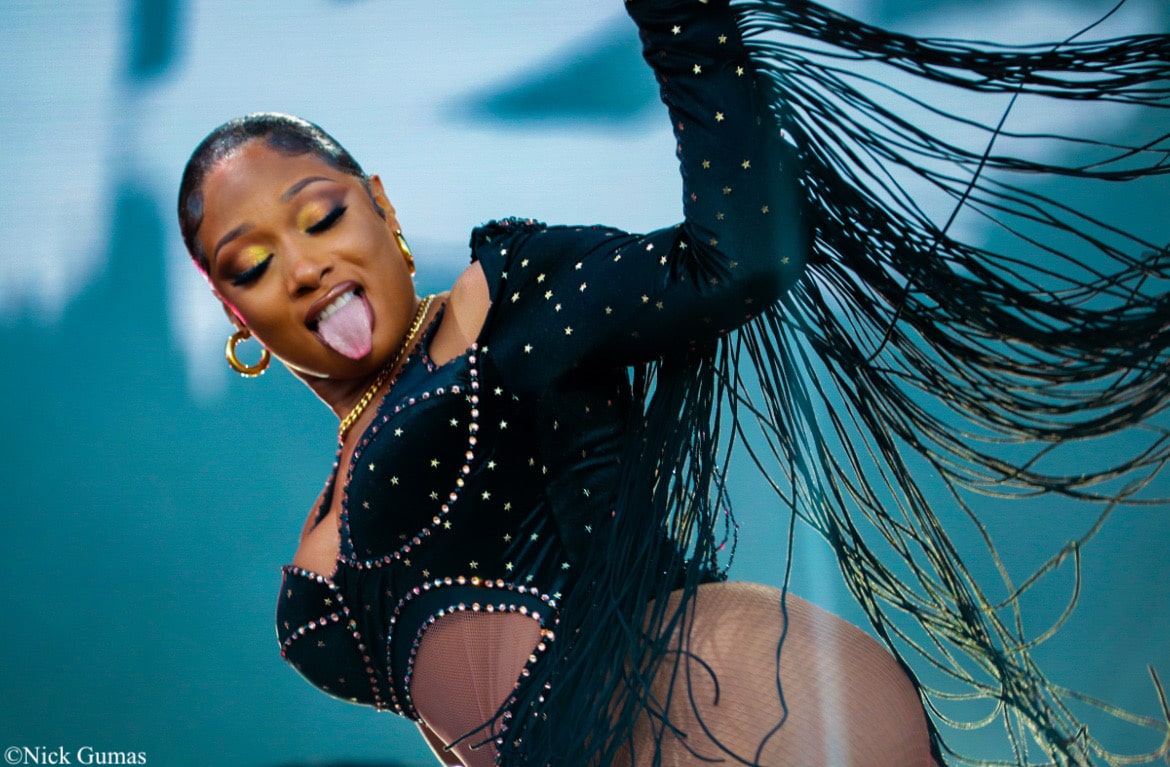 One of the two headliners for Friday night, Miley Cyrus closed out the Honda stage in dramatic fashion. Opening with enthusiasm, she began with a medley that blended her original "We Can't Stop" which led in and out of a cover of Pixies' hit "Where is my Mind?" In a move that can only be assumed to have been coordinated by the artist, boxes of glow sticks were thrown into the crowd from all sides of the house during "WTF Do I Know" which the members of the audience wore proudly throughout the set. Miley announced the members of her supporting band, "The TV's" before monologuing to the audience. "Change is constant," she said as she talked about losing her southern California house during the wildfires that hit the coast a few years back before performing the song written about picking up those pieces, "Malibu." Her set ended with another medley just as it began, this time switching between "Wrecking Ball" mixed with a verse of Sinéad O'Connor's "Nothing Compares 2 U" before closing with "Party in the USA."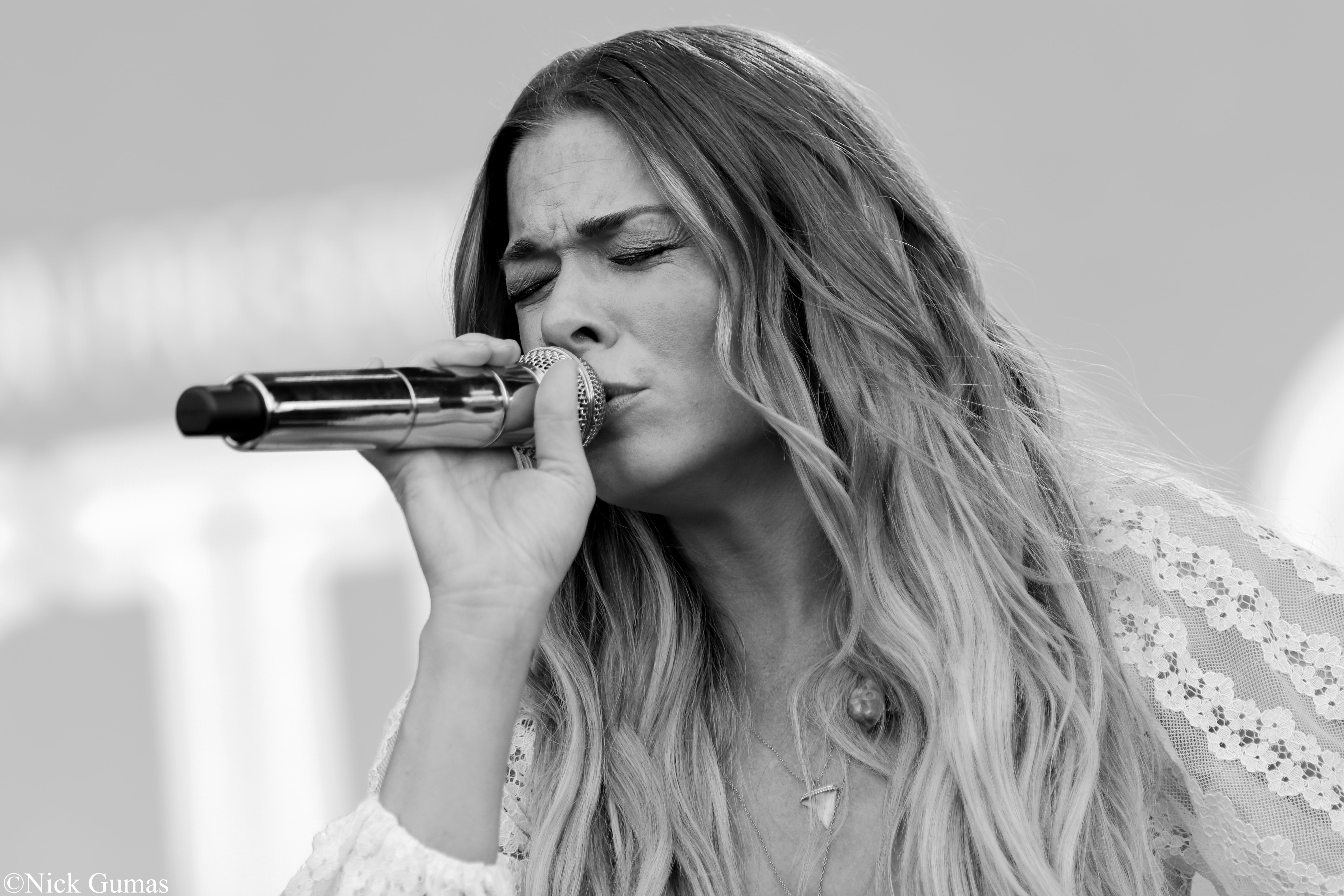 The day ended the way it began, with a little bit of country, this time compliments of industry legend George Strait. Strait closed out the day with as incredible a show as he has ever given. In a set that lasted more than two hours, Strait gave a vintage performance that was nothing short of humbling. Juxtaposed to the jubilant dance party happening on the other side of the park, Strait's set played much calmer, feeling almost like a lullaby from Texas' father figure. Sporting the same style he has worn his entire career of a collared shirt and a cowboy hat, Strait kept the same focused energy he has been known for since his beginnings, seeing no irony in a 69-year-old singing his original "Take Me Back to Tulsa" repeating the lyrics of the melody "I'm too young to marry." Strait kept no secrets to how much he appreciated his fans for their support throughout the years, stating "When I first started… I figured I'd have about five, 10 years to sing my songs. It's been about 40 now." before showing his respects by playing "I'll Always Remember You." In an appropriately chosen final bow for the venue, Strait sent the crowd home with some memories, closing with a four-song encore of "All My Ex's Live in Texas," "Take Me to Texas" and a cover of Tom Petty's "You Wreck Me," before finally ending with "The Cowboy Rides Away."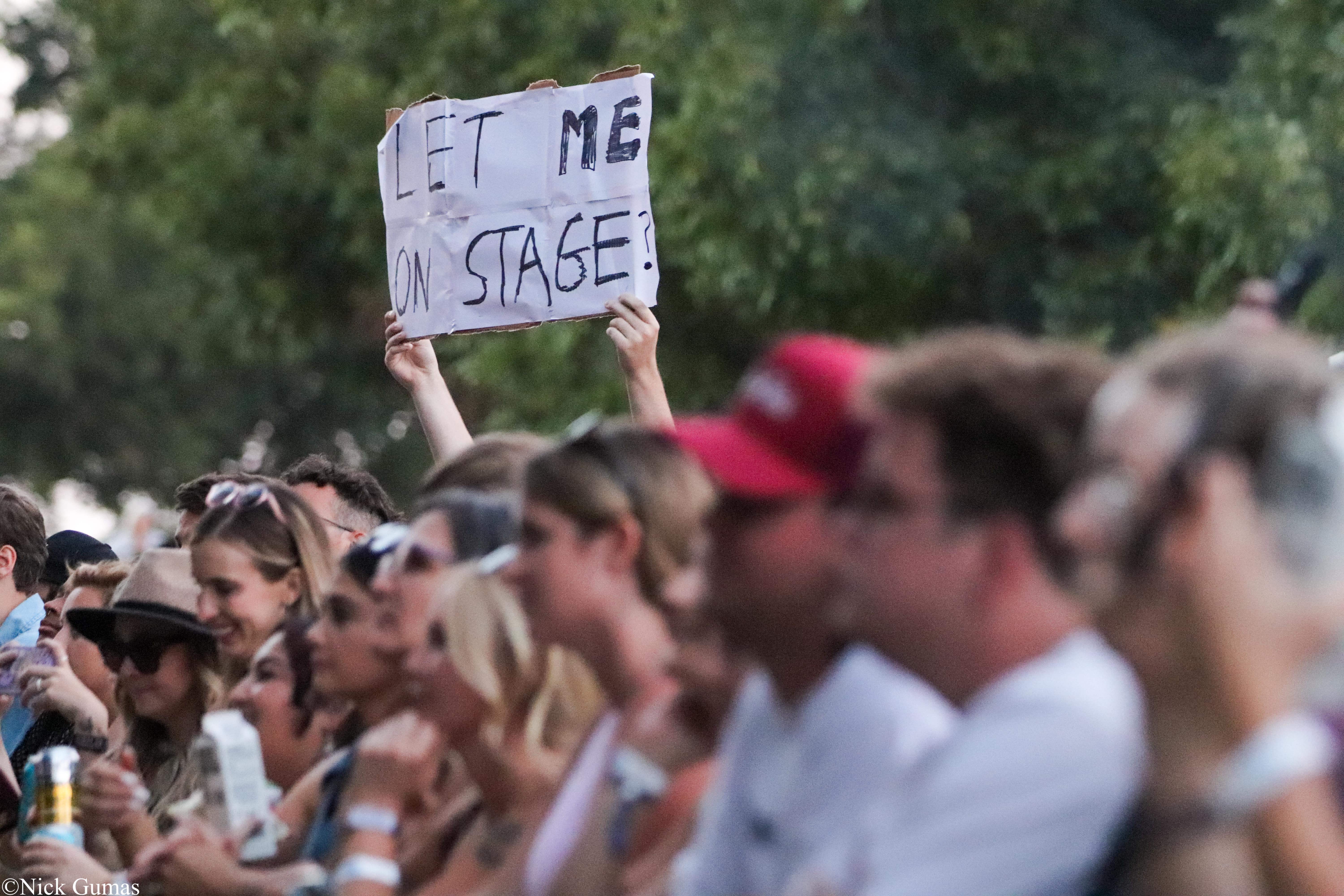 As everyone took the walk out of Zilker park, there was a calm energy in the air with an energetic anticipation. For many, this day meant the end to an almost two-year drought without live music. With two days left to go, Austin City Limits satisfied so much, yet still left so much to look forward to over the coming days.
Check out more photos from Day 1 at Austin City Limits 2021