Day two of Austin City Limits brought just as much energy as the first. Audiences gathered in Zilker park early to take in as much as they could from the music to the atmosphere. On a day where both the Houston Astros were competing in the playoffs and the Longhorns were playing their rival game against Oklahoma, many chose to take a break from the music to sit by the TVs and show their support for Texas. The Lone-Star spirit was abundant and not a soul in the crowd was not ready for the day to come.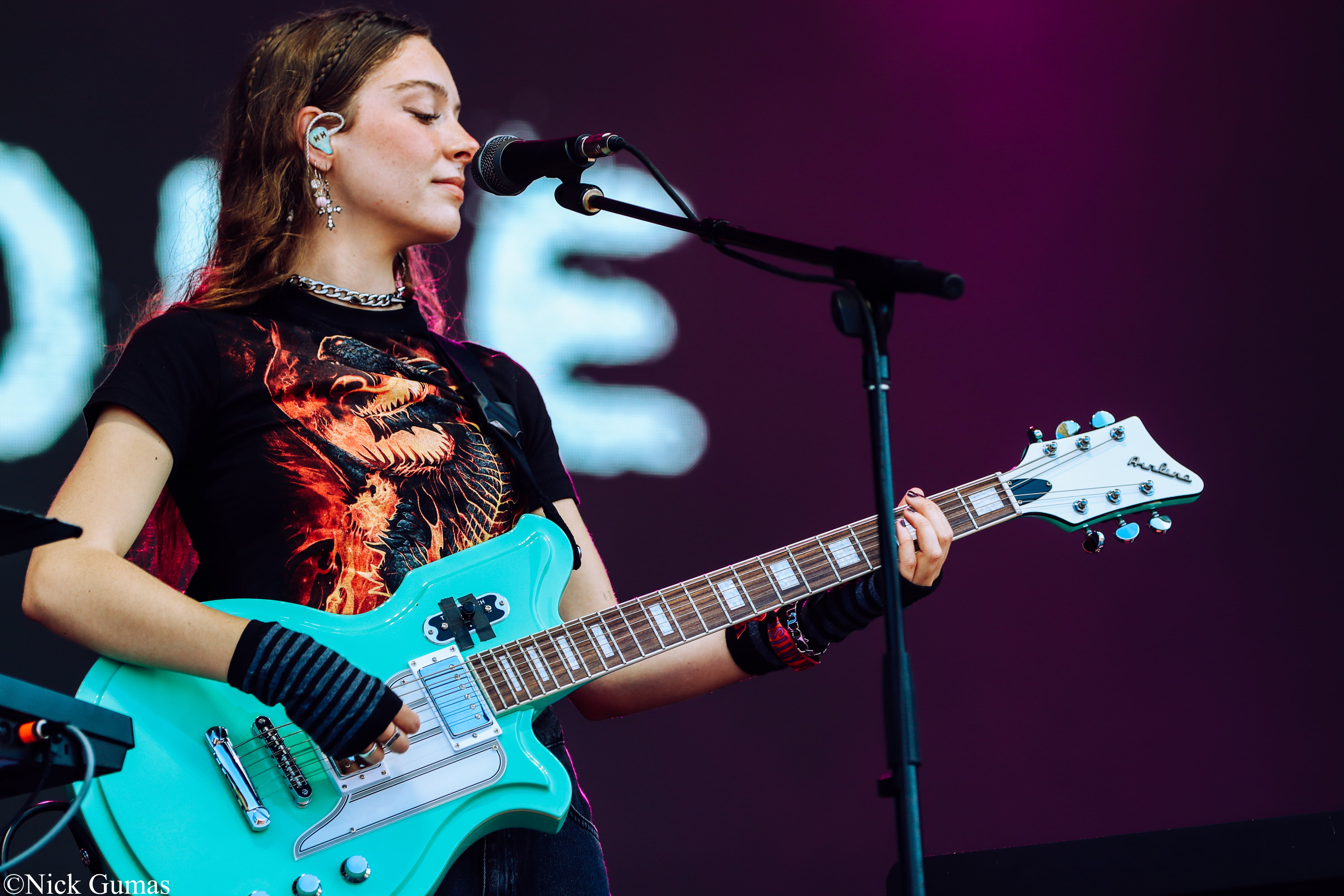 Up and coming UK artist Holly Humberstone gave a passionate and focused set to start the day. For virtually everyone in the audience, this was the first opportunity any of them would have to see Humberstone perform live, and her performance left quite an impression. "This is my first time in the U.S. ever" she announced. Wasting no time in speaking to how much she loved the country, but like many artists found the intrusiveness of Texas' recent laws surrounding women's health to be an abomination. In an otherwise uplifting performance, her set took a very serious tone as she spoke to the lyrics behind her first big single "Deep End," claiming the lyrics were inspired by her sister's struggles with her mental health and Humberstone's own struggles in trying to understand the mindset of someone she held so closely in her heart. The lyrics "Throw me in the deep end, I'm ready now to swim" served as a powerful illustration of her journey to sympathize with a loved one's inability to cope with the weight of the world, as many have experienced especially in recent years.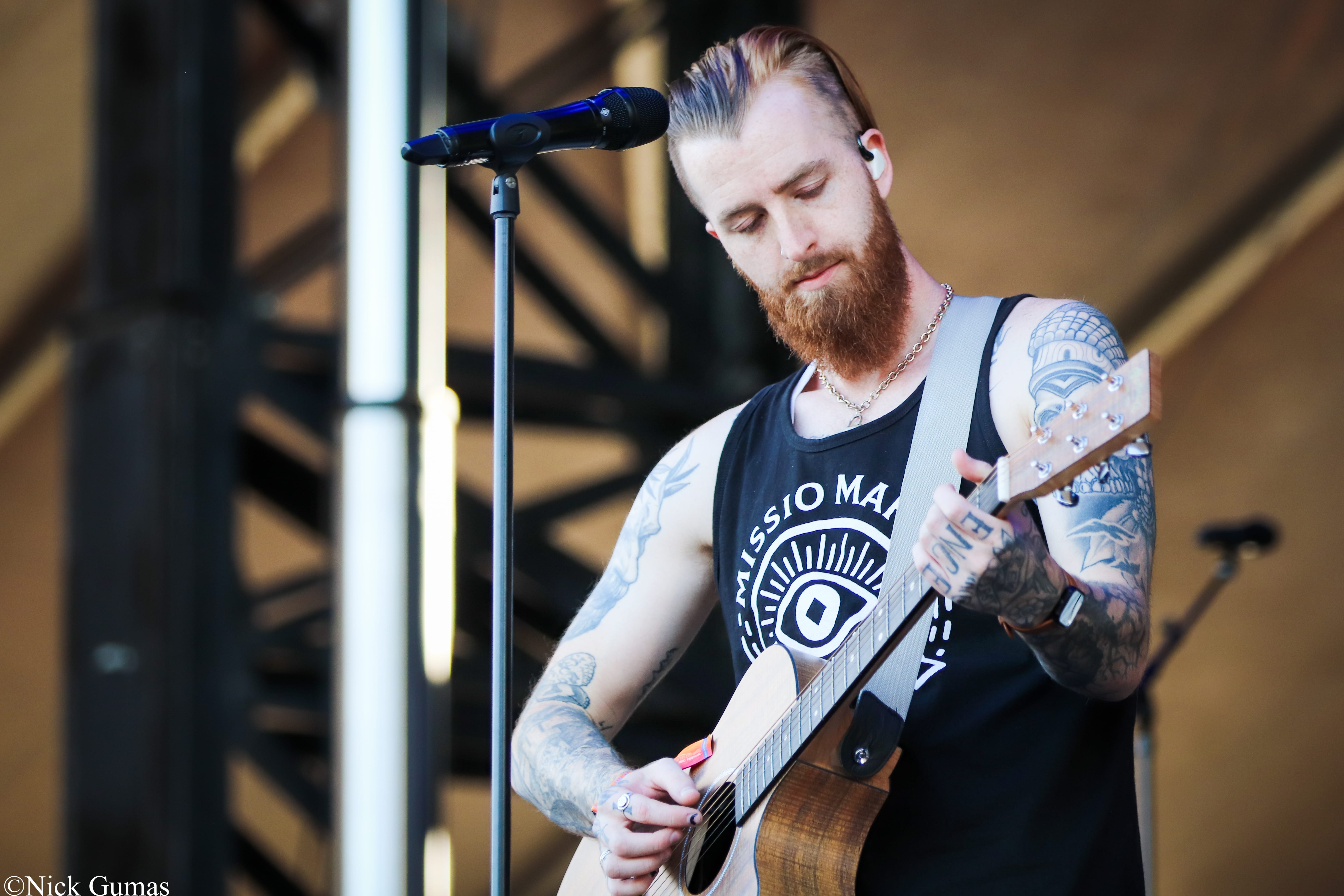 Austin native act, Missio turned their set into a hometown show, their performance proving more than a little personal was played with an unmatched level of passion. The duo of beardsmen put on a masterclass into the world of contemporary Texas music. The two opened with an uplifting tone, starting their set with the titular track to their latest album Can You Feel The Sun. One of the more danceable songs in their catalogue, the lighter mood was characterized by optimistic lyrics and a calm flow. The rest of the set was, as most Missio fans have always been accustomed to, bass-heavy and thrashy, with Matthew Brue and David Butler never standing still for more than a few moments. The duo closed with what has been a staple in their live shows for years now, their 2017 hit "Middle Fingers." The crowd took their cues from the song to demonstrate an intuitive yet in this case appropriate hand gesture and with that, sent the band off in a style that felt oddly befitting.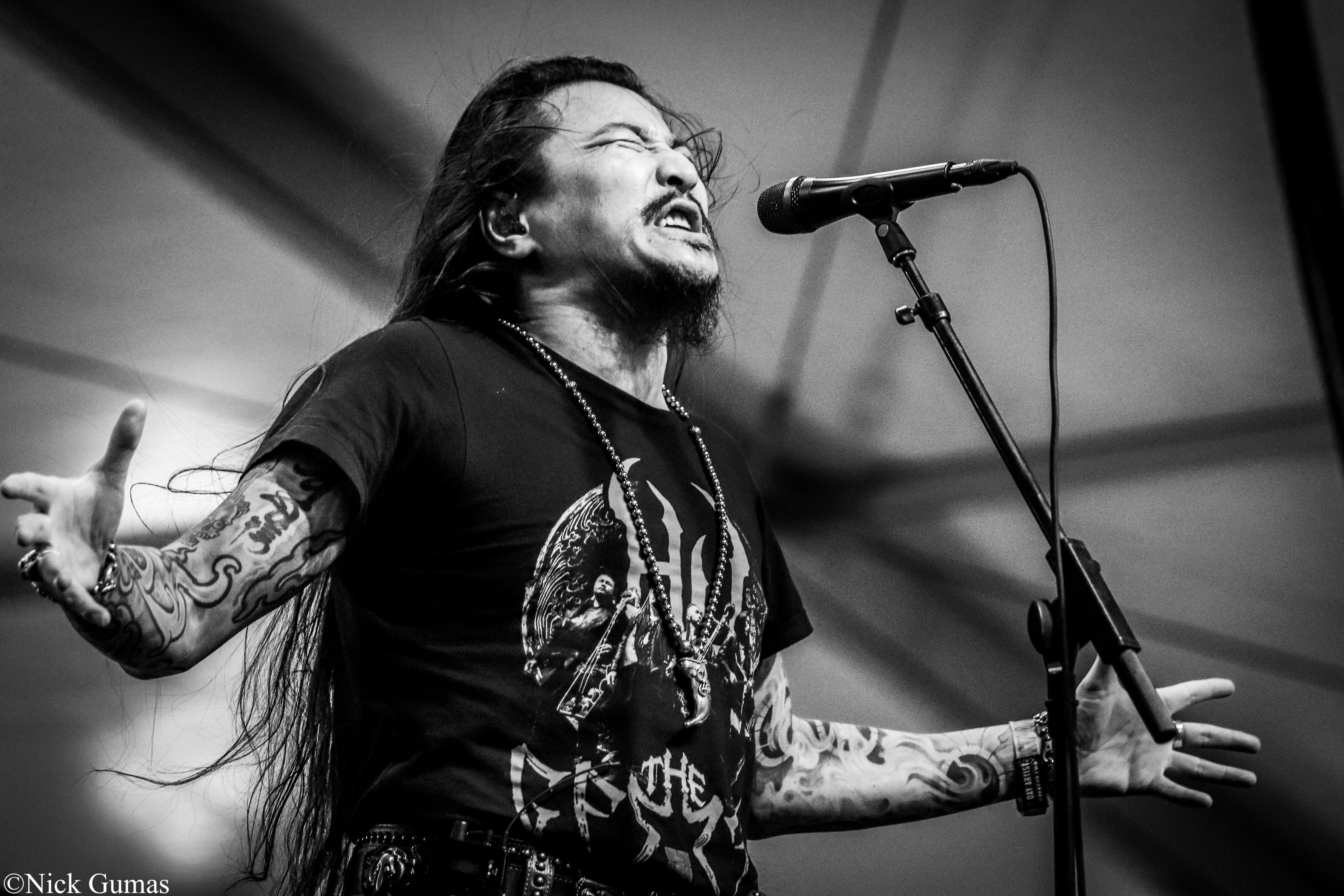 Ulaanbaatar, Mongolia-based band The Hu made an incredible impression on the ACL crowd, packing their stage despite playing at the same time as some of the biggest names on the festival's lineup. The idea of a modern-day Mongolian throat singing act crossing genres with a heavier, more contemporary twist might seem like a niche concept on paper, but in practice worked in a very real way. The eight-piece band blended a fusion metal and rock sound while staying true to the traditional style of their genre and most members of the band played traditional Eastern instruments with a modern flare given to their aesthetic. While their lyrics were unintelligible to one who did not speak their native language, their emotions were well understood as the crowd related to their passion as one, appropriately enough for a band whose name was deriving from the Mongolian word for "Human."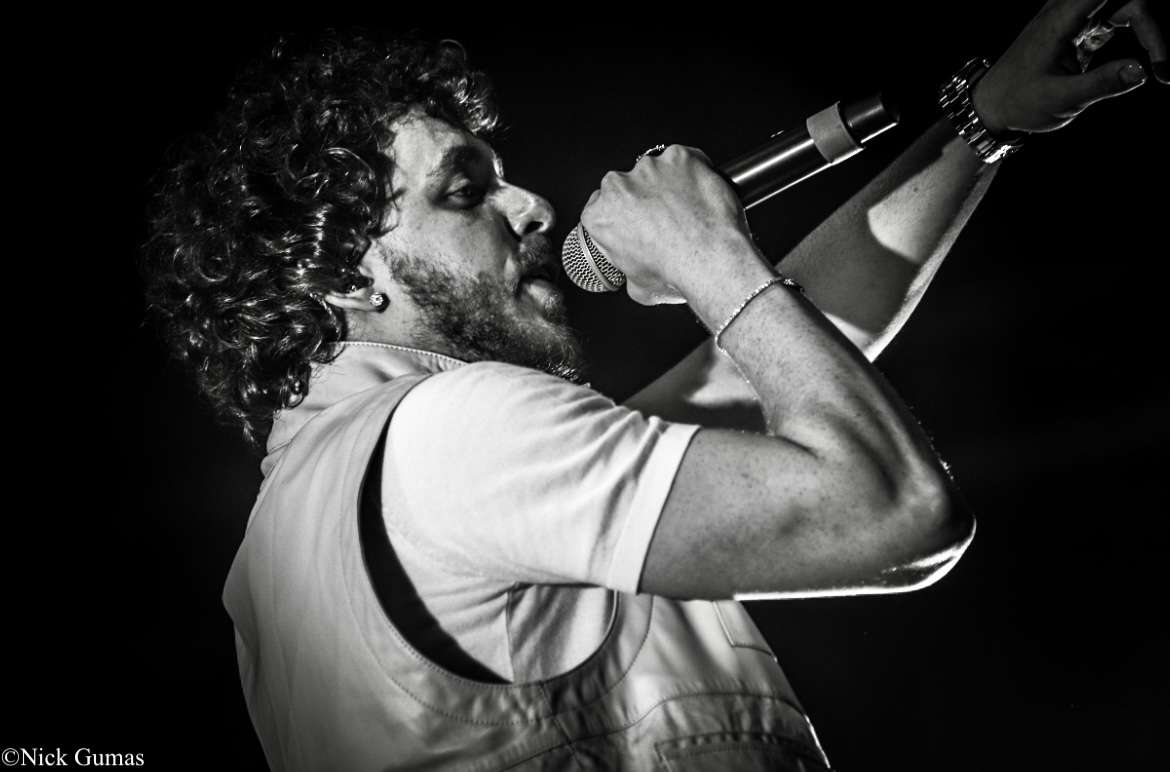 Hip hop star Jack Harlow came out as the sun finished shining on the Austin skyline. His entrance was nothing shy of dramatic, entering through a thick fog from a large wooden structure of a bakery marked "Crème de la Crème" to start his set with "Tyler Herro." Harlow ran around the stage constantly, never losing energy as he powered through his catalogue, nailing every big single from "I WANNA SEE SOME ASS" to a solo performance of his Lil Nas X collaboration "INDUSTRY BABY." Having some fun with the optics of the stage's setup, Harlow grabbed a camera and held it to the audience, showing individual faces on the big screen behind him for an extended period of time. Arguably the most cringeworthy moment of the weekend, Harlow asked the audience "Did Texas win today?" Which was met by unrelenting boo's and disapproving jeers, the Longhorns having lost to Oklahoma 55-48 earlier that day. He however won the crowd back by finishing his set with his outrageously popular single "WHATS POPPIN" and all was immediately forgiven. Harlow ended with an ambitious message for all of his fans, but not unbelievable considering the size of the crowd, projecting "Next time I see you, I'm gonna be the biggest name on that fucking flyer."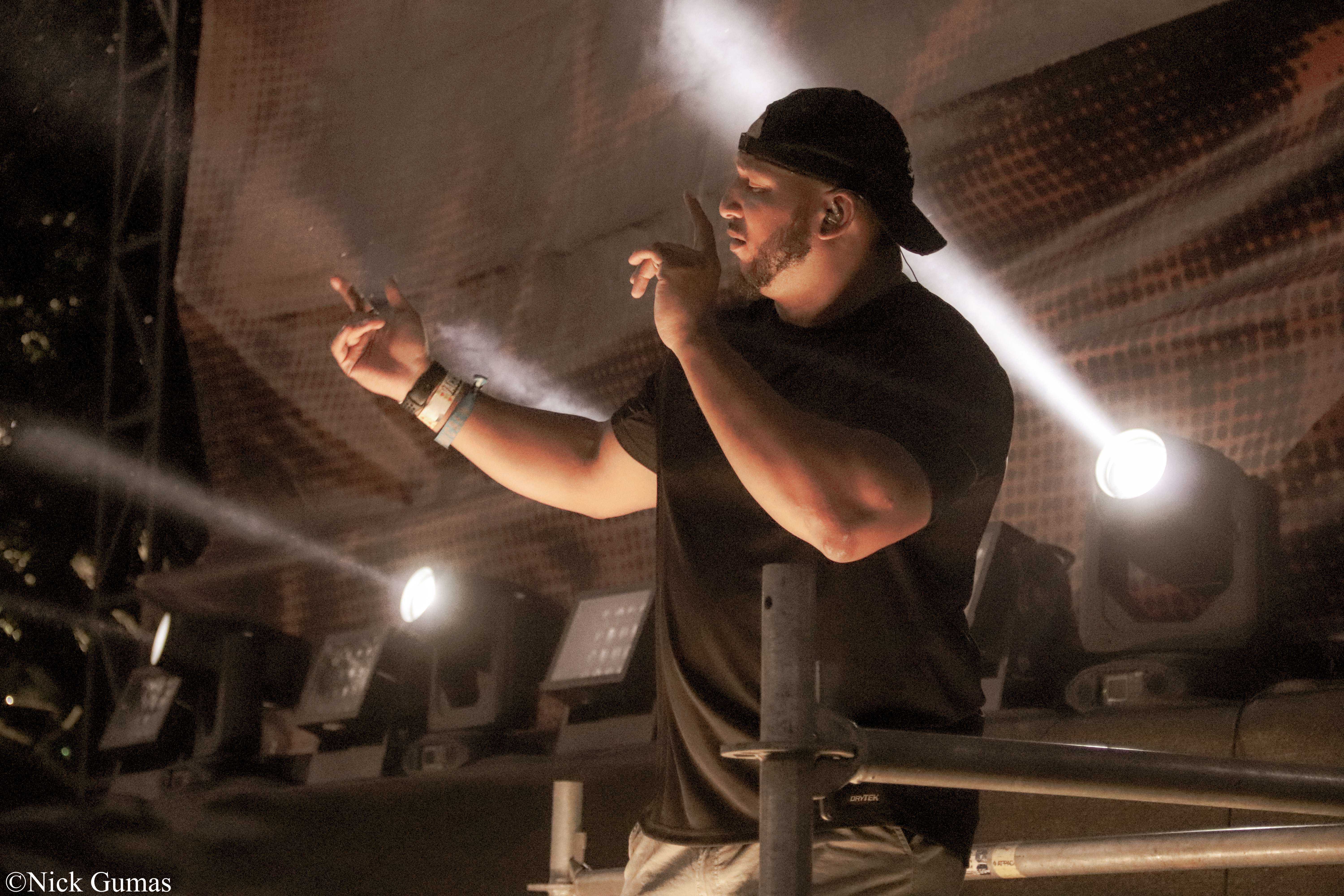 Headliner Billie Eilish drew arguably this biggest crowd out of any act over the weekend. Dressed in the same style of baggy clothes that has become so synonymous with her own brand, she leapt onto the stage to start her set with "bury a friend." As always, it was not long before Eilish introduced her brother Finneas to the audience before he picked up an acoustic guitar to sit beside her as the two performed a soft rendition of "Your Power." Never shying away from voicing her political opinions, Eilish proudly announced "you know who shouldn't be making a choice for my body? A man!" commenting on Texas' recently passed laws restricting abortions, punctuating that point with a performance of "Lost Cause." Out of nowhere, a long platform lowered from the rafters. Eilish took a seat and crossed her legs as she was progressively raised dozens of feet in the air, all while performing "everything i wanted." As she got down, she gave one last politically charged speech, saying "We have to do better with how we take care of our planet," before getting distracted for a brief moment. "Cricket!" she exclaimed as one made its way onto the stage and into Eilish's line of sight. As she performed "all the good girls go to hell" she seemed preoccupied as she attempted to usher the insect off the stage. "I think the cricket heard me talk about saving the world." she joked. Her set ended calmly with a slow and focused rendition of "Happier than Ever" which sent the house off in a calm and collected mood.
 
Check out more photos from day 2 of Austin City Limits 2021