WILDERADO OPENS BEALE STREET MUSIC FESTIVAL IN STYLE
Wilderado was the first band to play the Bud Light Stage at the Beale Street Music Festival.  By the end of their 45 minute set early Friday evening, the crowd checking the band out had doubled.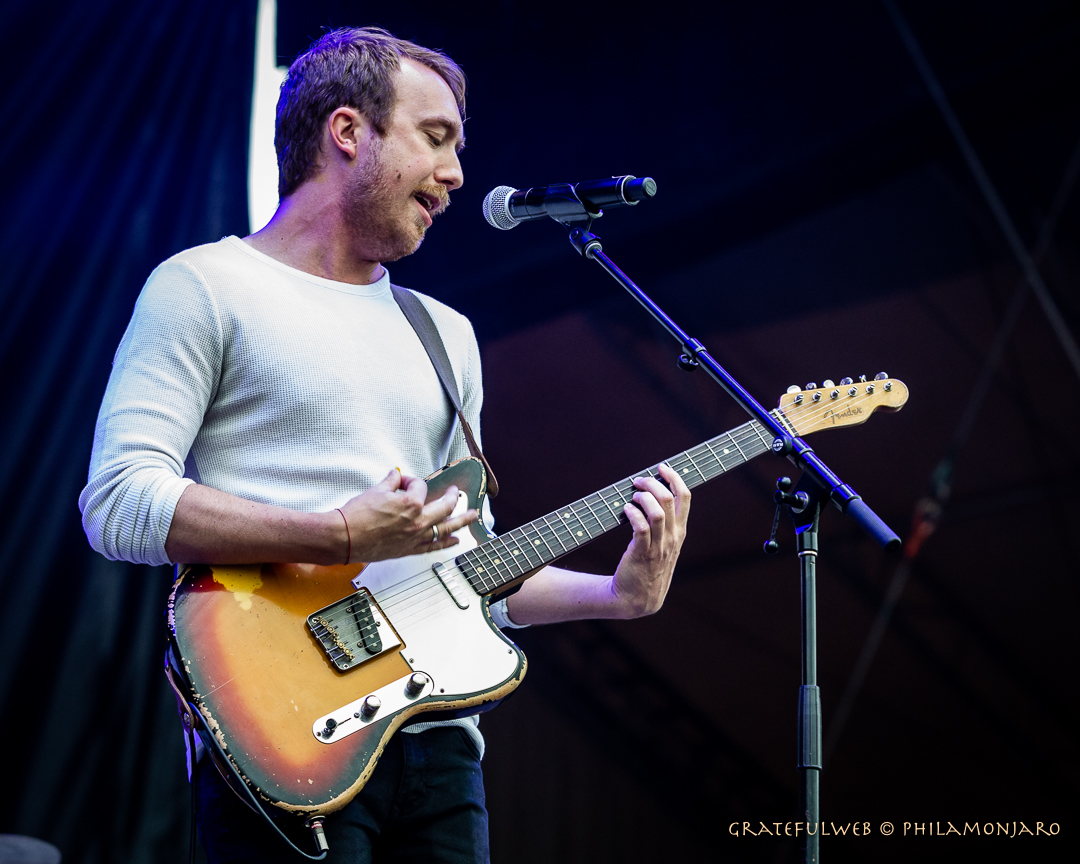 Wilderado are two men from Tulsa, Oklahoma, and two men from Dallas, Texas, who formed their band in Los Angeles three years ago.  Their melodic set featured two and three-part harmonies and a solid rhythm section, with some of their music reminiscent of Judah & the Lion.  
The band was having a good time, vocalist Maxim Helmerich telling the crowd at one point that Wilderado was up and ready to move to Memphis.  Wilderado was playing on the same day that they were releasing new music, with more new music coming out later this month.  At the end of their set, Wilderado invited the enthusiastic crowd to hang out with the band all night.
MARGO PRICE - THE FUTURE OF COUNTRY MUSIC?
Let's hope so!
Margo Price, the pride of Aledo, Illinois, played a blistering set at the Beale Street Music Festival Friday evening, backed by her backup band the Pricetags, featuring her husband/guitarist/co-writer Jeremy Ivey.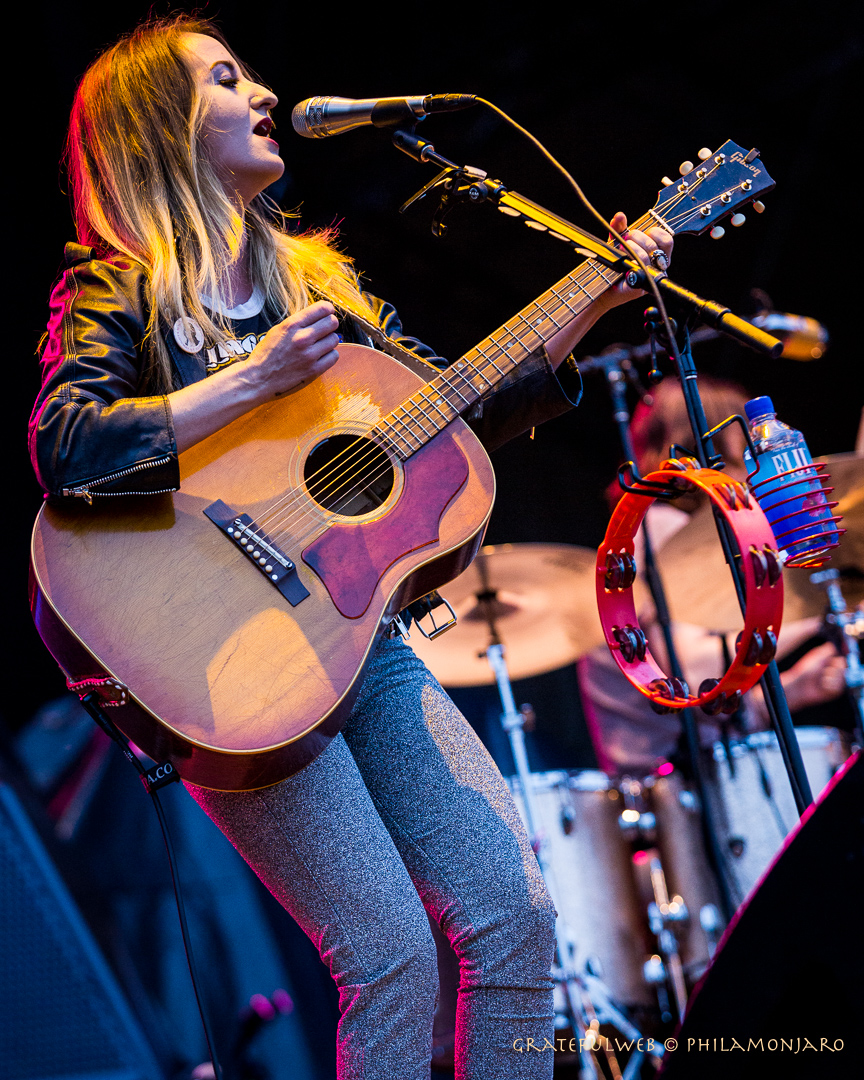 Price played nine of her original songs from her first two solo albums and her EP and three cover songs.  Her band was as much rock and roll as country.  Price told the crowd that Memphis had a special place for her, because she recorded both of her solo albums here.
In addition to playing some of her most familiar songs from her solo releases, Price covered her hero Tom Petty's "Mary Jane's Last Dance" and Bob Dylan's classic "Most Likely You Go Your Way (and I'll Go Mine)."  Her last song was, as she put it, "the Tina Turner version" of "Proud Mary" (not the John Fogerty/CCR version), and Price did Tina proudly.  Price said it made sense to sing "Proud Mary" because "we're on the river," with the Festival being held on the banks of the Mississippi River, of course.  The crowd singing "rolling on the river" with Price and her band during "Proud Mary" was one of the highlights of the entire Festival.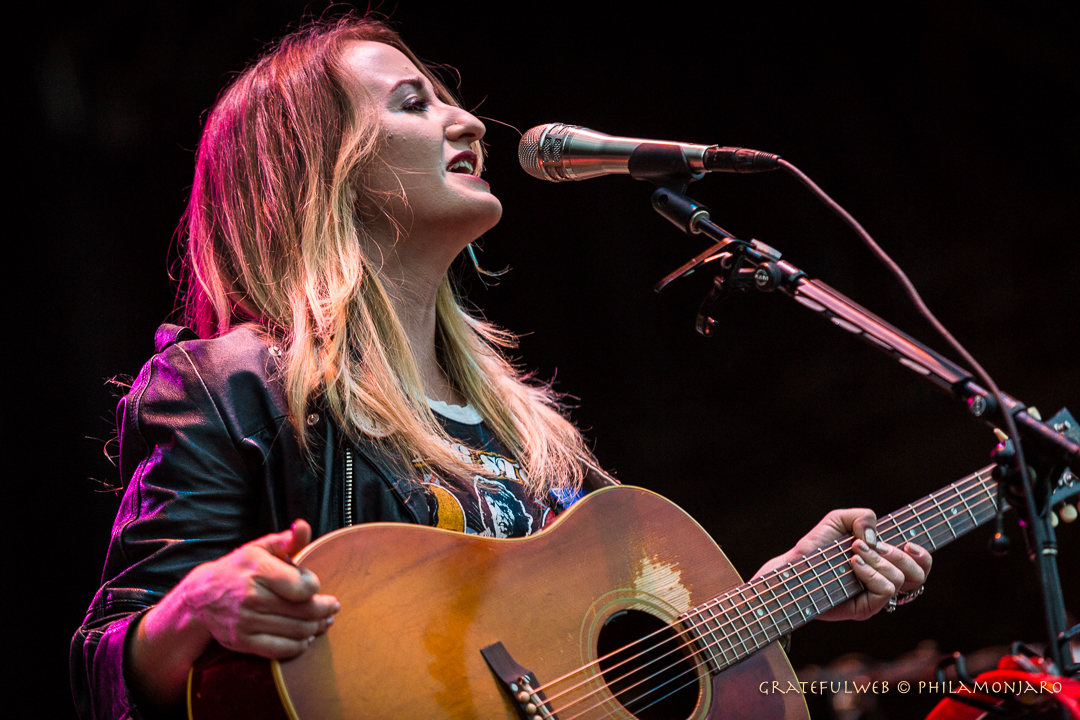 Price did not sing her unreleased song "1-800-JESUS," perhaps thinking that she will sing this classic-to-be the next time she plays Memphis.
KALEO COULD HAVE PLAYED THE BLUES TENT
Originally from Iceland, Kaleo entertained a Friday night Beale Street Music Festival crowd with an almost hour-long set.  Kaleo could have played the Blues Tent at the south end of the grounds, except for the fact that their crowd would not have fit in the tent.  Kaleo was well received by an enthusiastic crowd.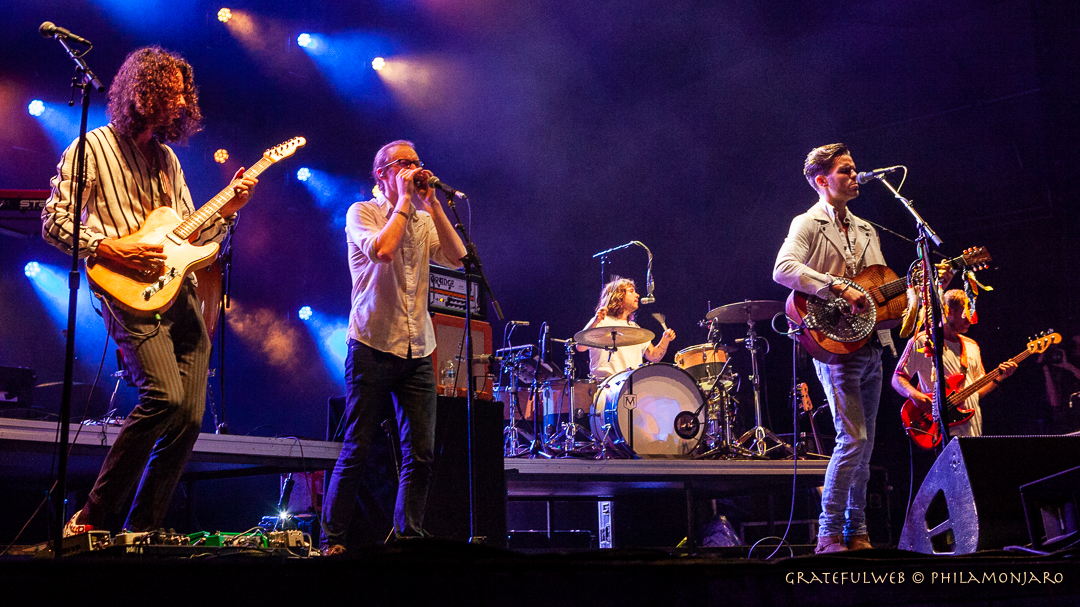 Kaleo, now relocated to Austin, Texas, includes J. J. Julius Son, their lead vocalist, who is a gifted blues singer.  Other than one original song in their native Icelandic, Kaleo's other songs were a combination of straight-ahead hard rock and blues.  The crowd seemed to enjoy Kaleo's biggest American hit, "Way Down We Go."  Kaleo closed their set with the one-two punch of "Ladies Man" and "Rock 'n' Roller."
ALANIS MORISSETTE MORE THAN JUST JAGGED LITTLE PILL?
What do you when you have one of the top-fifteen selling albums of all time, "Jagged Little Pill," which has sold over sixteen million copies to date in the United States since it was released in 1995?  If you are Alanis Morissette, and you are playing the Beale Street Music Festival as one of the headliners on Friday night, you sing ten of the twelve songs from "Jagged Little Pill," knowing that this is what the crowd came for.  You also sing three other songs that are about fourteen years older or more.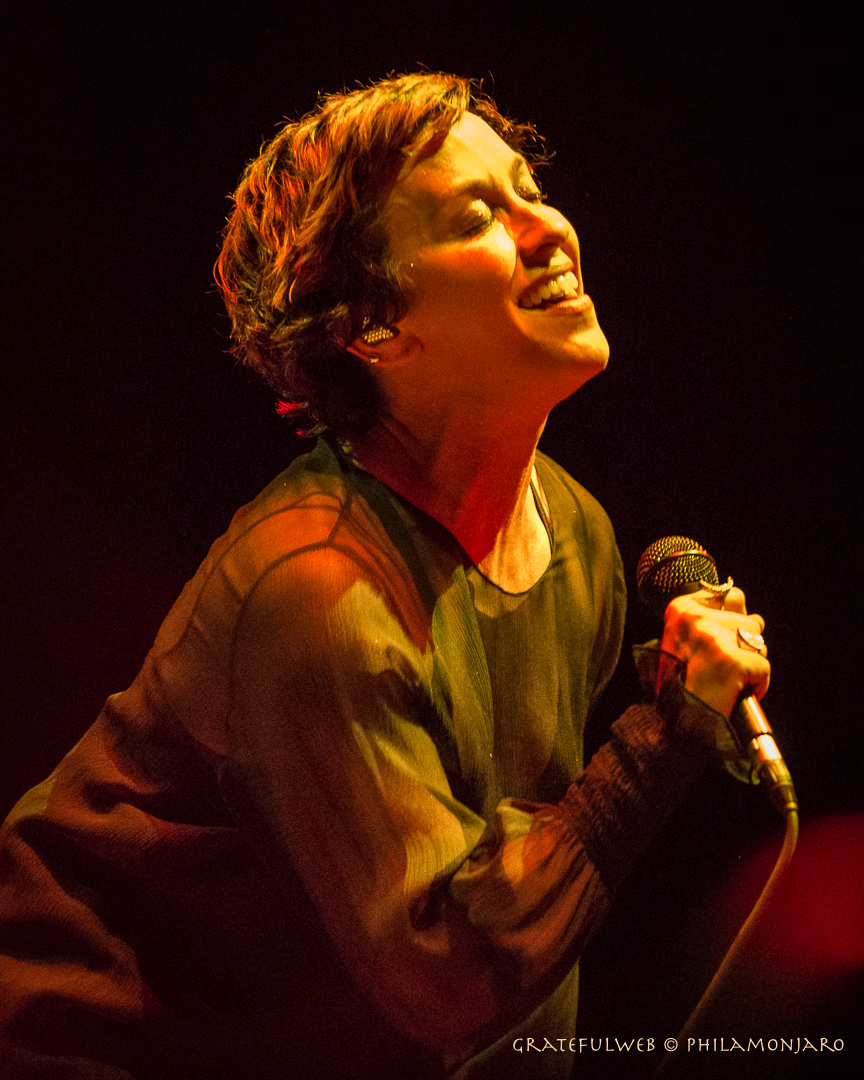 About every fourth song or so, Morissette would pace from one end of the stage to the other, as though she was doing a workout and needed the steps.  Morissette was in fine voice, and other than some minor technical problems, her set was extremely well-paced.  
Many of the members of the crowd knew every word to every song from "Jagged," and the crowd sang in unison to "Hand in my Pocket," "You Learn," and "Ironic."  This is despite the fact that "Jagged" was released before some of the members of the crowd were even born, but they sang along anyway.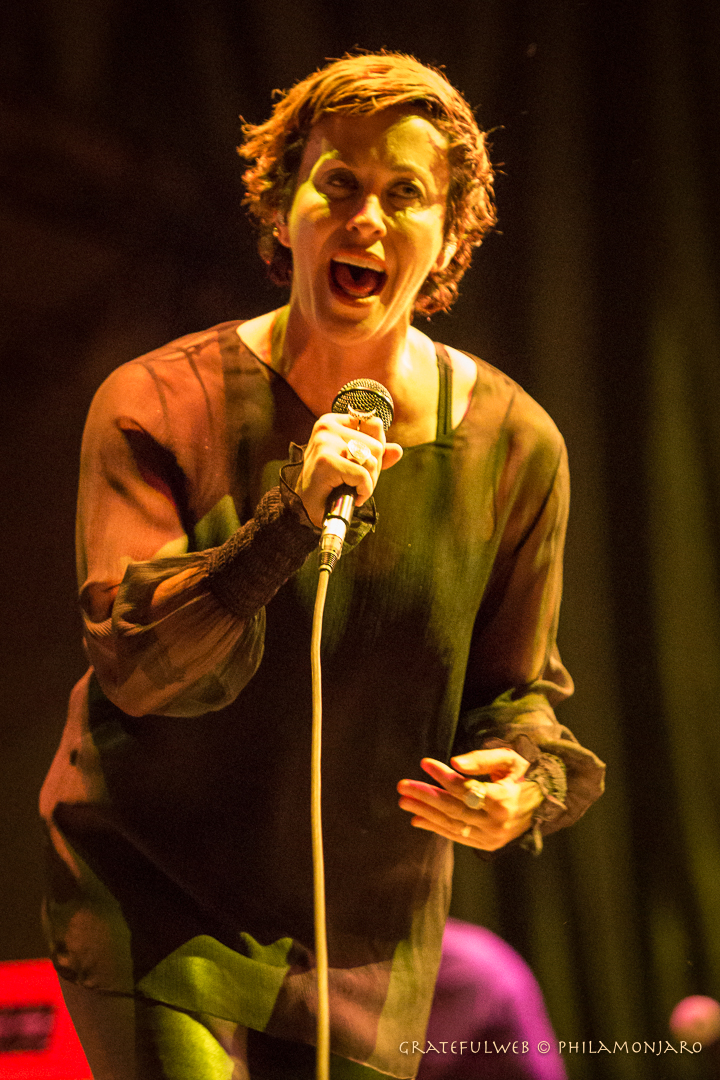 It was clearly a love affair between Morissette and her audience, the singer telling the crowd at one point that it was "so great to be back - I missed you so much!"  The crowd's favorite was clearly "You Oughta Know" which was Morissette's second to the last song.  Morissette played to the biggest crowd at the Beale Street Music Festival on Friday.  Although she sang nothing new, her set did not come off as only a nostalgia act.  Morissette is supposed to have a new release out later this year, but she chose not to play any new music on Friday.