The Big Takeover, have premiered the new single, "Where Did I Go Wrong?." Fronted by the charismatic Jamaican-born singer/songwriter Nee Nee Rushie, The Big Takeover blend Jamaican pop traditions with the spirit of Motown and uptown sophistication of 21st-century retro soul. This latest track is the second single from the band's upcoming fifth studio album, Spilling Water, and showcases their talented brass section and a catchy rhythmic flow to create the perfect backdrop to Rushie's earnest vocals. "'Where Did I Go Wrong?' is a personal experience about being rejected by someone that you know wants to be with you," Rushie says. "It explores the complication of feeling someone pushing you away, but reaching out to you at the same time."
The Big Takeover kicked off their summer with the release of Spilling Water's first single, "Shy," which Atwood Magazine praised as "a retro earworm" and was produced by David Baron (Megan Trainer, The Lumineers, and Jade Bird). The band then went out on a massive summer tour that included stops at several festivals such as Mountain Jam, Burlington Discover Jazz Festival, and Musikfest. The Big Takeover's undeniable live presence also earned them featured sessions on Paste Music and Daytrotter and Audiotree. The Big Takeover's rich sound, along with their rigorous touring schedule and prolific studio work, has been paying off. They have shared the stage with major acts such as The Wailers, Sister Sparrow, Jefferson Starship, Pete Seeger, The Slackers, Toots & The Maytals, and many more. In 2018, the band released a cover of Sophia George's 1985 dancehall hit, "Girlie Girlie," which was recorded as part of a UK compilation album featuring 40 covers of classic Trojan Records hits from artists around the world. It was produced by Manuel Quintana (Rachael Yamagata, Robbie Dupree) and Rob Kissner with mixing from Grammy Award-winning engineer Danny Blume.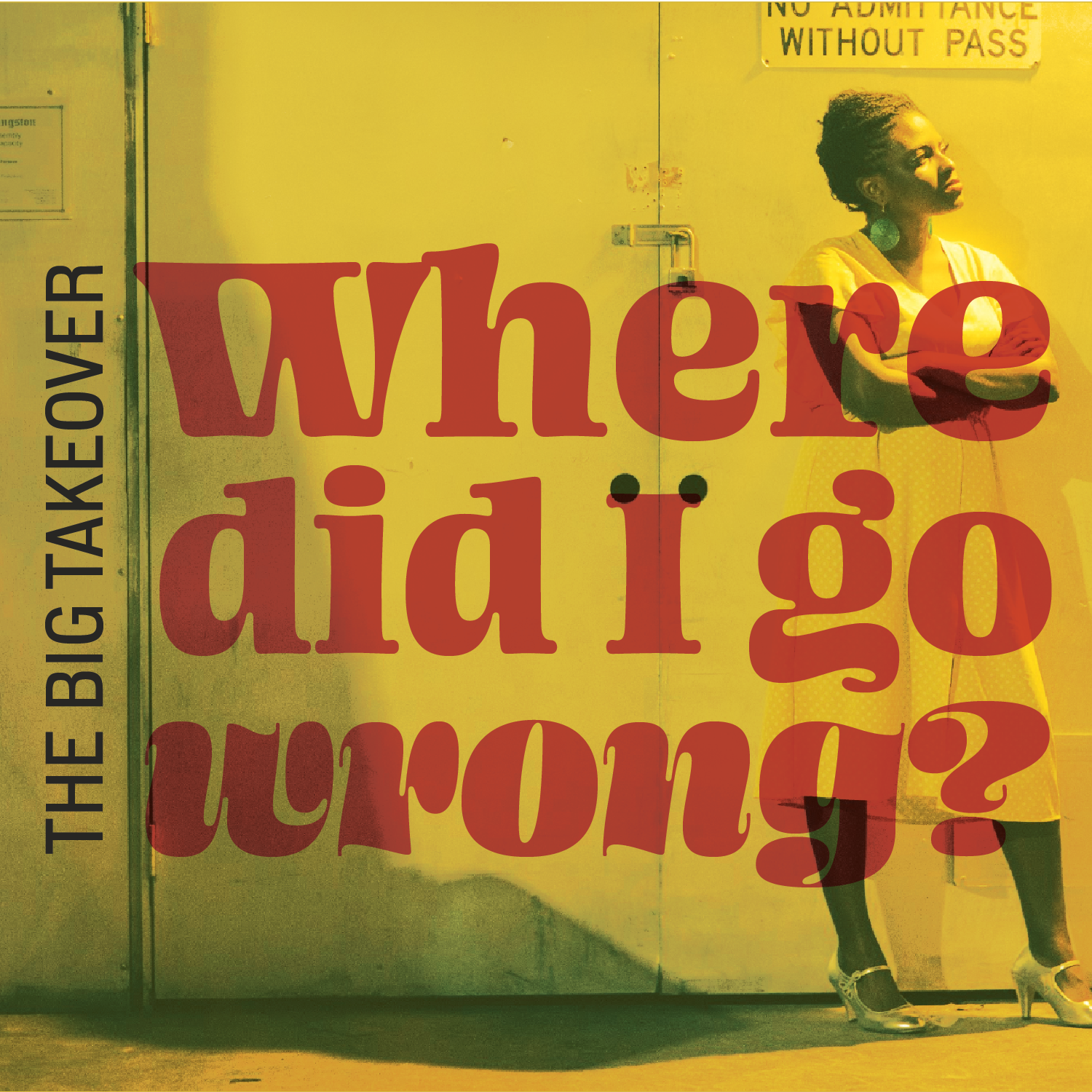 To celebrate the end of 2019, the band will also be releasing the Sugarshack EP on December 13, which features the live recording of their 2018 performance at the Sugarshack Acoustic Live Music Series. The EP includes an acoustic version of the new single "Where Did I Go Wrong?" The Big Takeover will release Spilling Water in 2020.
Upcoming Tour Dates
Nov 22 – Battleboro, VT @ Stone Church
Nov 29 – New York, NY @ DROM
Jan 10 – Boston, MA @ The Beehive
Jan 11 – Cambridge, MA @ The Beat Brewhall
June 13 – Hampton, VA @ Supernova Ska Festival