The first time I heard the words Billy and Strings in the same sentence I was bit confused. My friend Michelle told me Billy Strings was playing at the Mishawaka Amphitheatre in Fort Collins, Colorado. I said 'Boy, with a name like that this cat better be good, that's a lot of pressure!' Well, several years have passed since then and Billy has proven to the world that he is deserving of the nick-name Billy Strings, his aunt gave him the when she first saw his musical abilities on multiple traditional bluegrass instruments.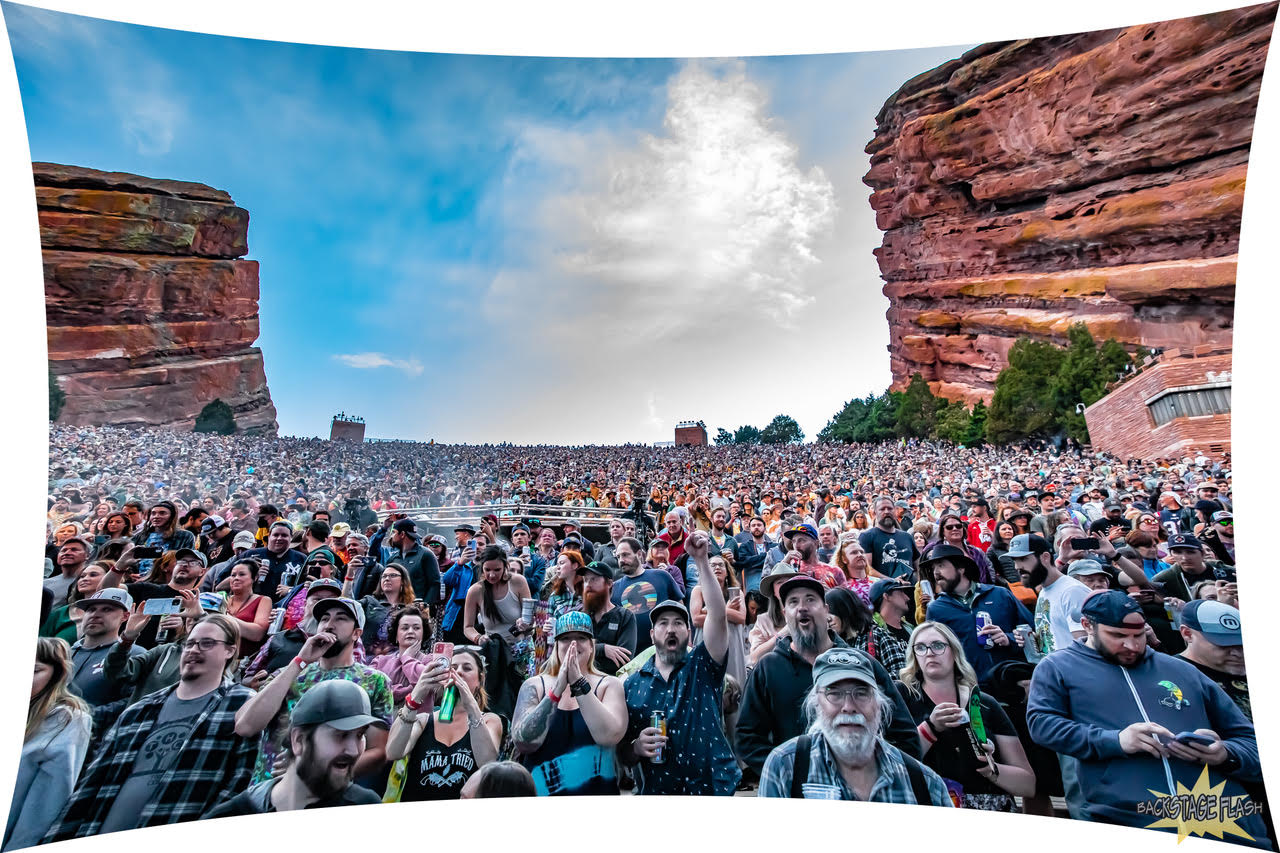 Let's re-wind a bit. Born William Apostle in Lansing, Michigan in 1992 and raised in Morehead, Kentucky before moving back to Michigan, Billy was influenced early by his picking step-father Terry Barber. Terry introduced him to music from Doc Watson, David Grisman, Earl Scruggs and many other traditional acoustic pickers. Combined with Billy's love for heavy metal and hard rock, and playing in indie and rock bands as a teen, you might say his influences are a wild combination. This would easily explain his energy and Eddie Van Halen style guitar leaps on stage all while playing traditional country, bluegrass and jam styles of music. His ambition and commitment to his craft is explosive and adventurous, the tones that come out of his acoustic guitar are mind blowing as he uses his given gift and modern technology to enhance his sound.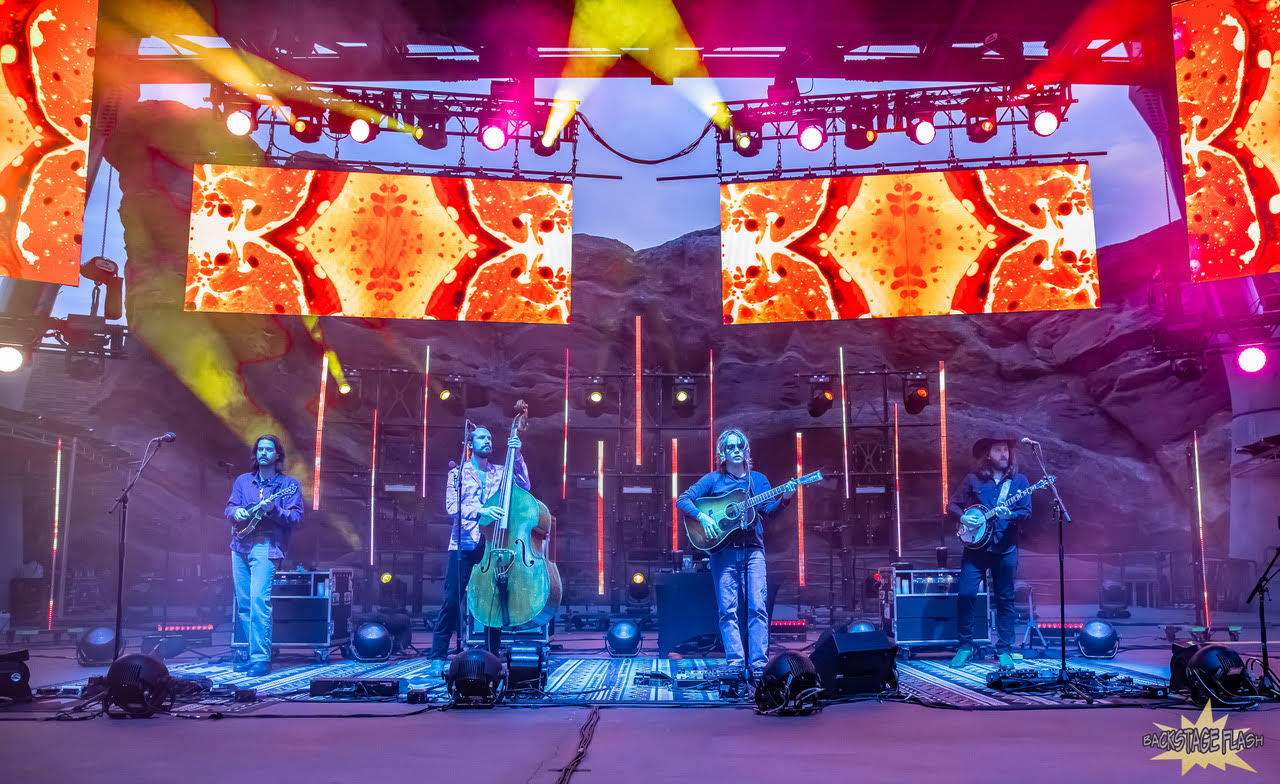 Billy's first album "Turmoil and Tinfoil" regarded by the Huffington Post as one of the best albums of 2017 and charting at number three on the Billboard Bluegrass Charts firmly put Strings on the bluegrass map. Next up his second album "Home" awarded Billy a Grammy award for "Best Bluegrass Album" at the 63rd annual Grammy Awards. Wow! What an achievement!!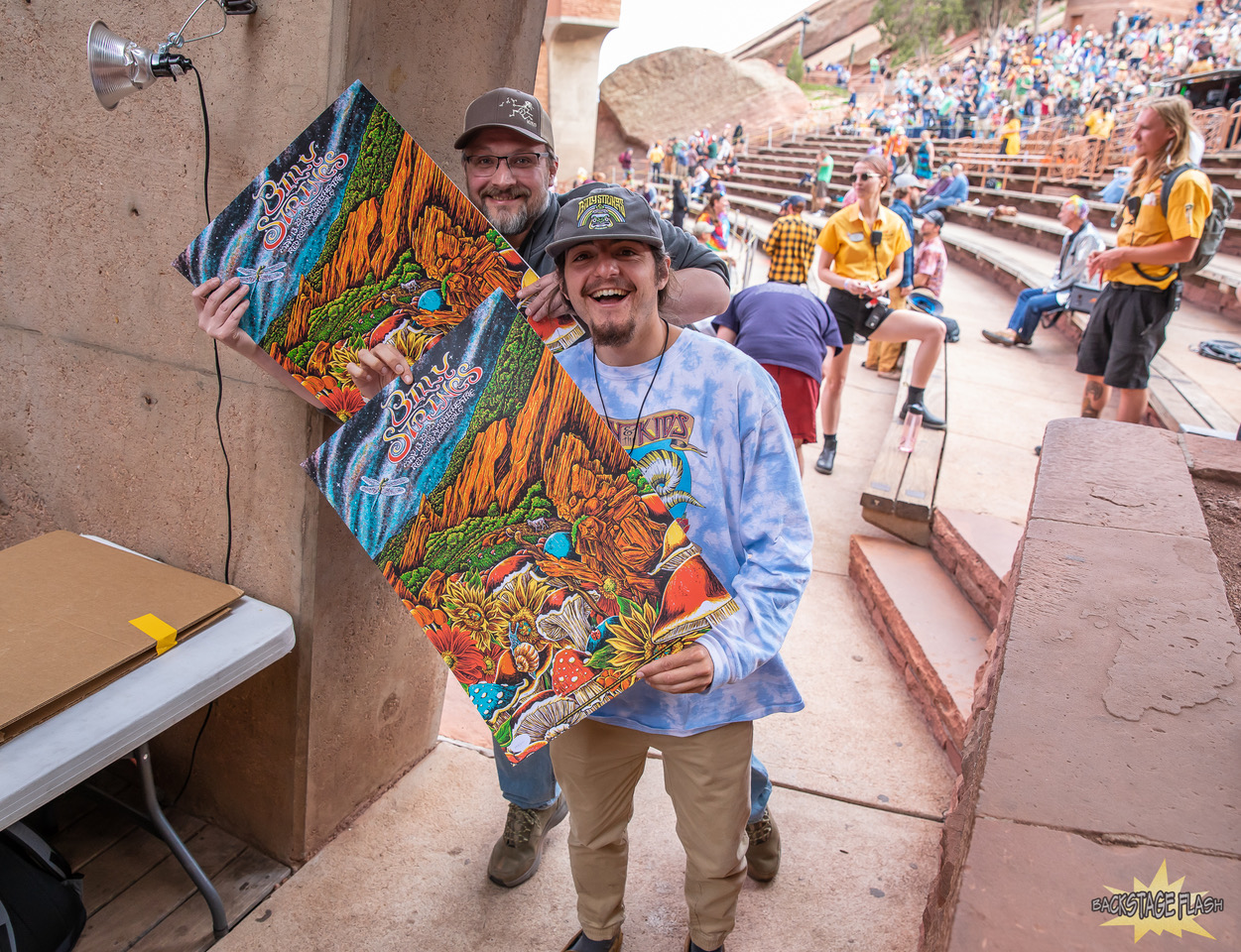 Billy Strings and his band are touring constantly and are making the festival scene their home as well as headlining tours while gaining momentum and new legions of fans every step of the way. The band has a friendship that carries over to the stage and is a complete joy for the fans to witness. Strings also travels with an amazing photographer, Jesse Faatz, who captures his true spirit and emotion with every snap. Strings third re-lease in 2021, titled Renewal, is his latest offering of sound exploration and storytelling all wrapped up neatly with extraordinary musicianship by everyone involved.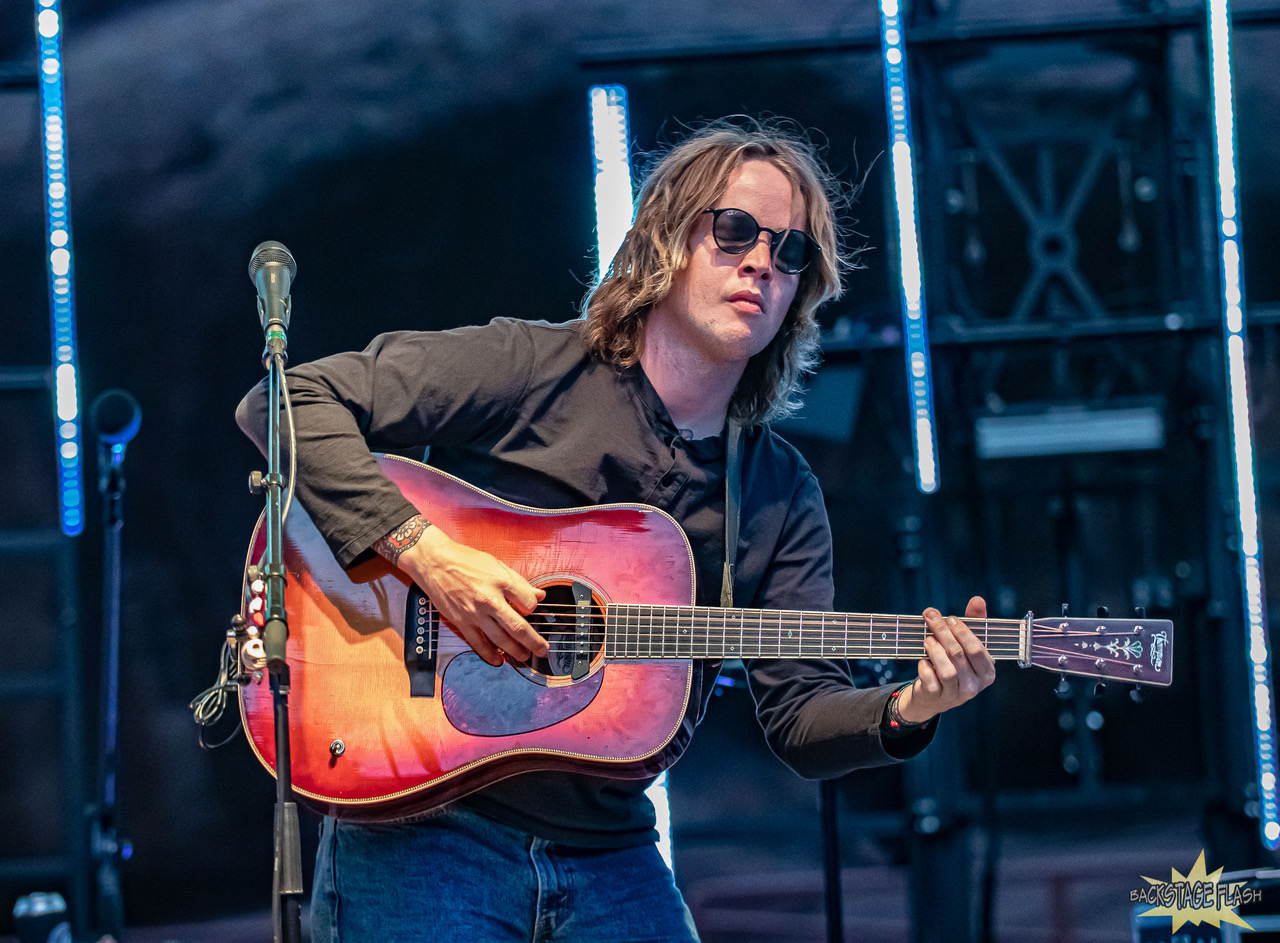 Billy Strings list of accolades, awards and achievements run long and wide. He is a gifted player with no end in sight of his capabilities. He has shared the stage with many of his influences and continues to broaden the genres of music he is playing. He takes music to new heights by adding contemporary arrangements, articulate playing, and diversity to each and every note. In 2021 Billy joined Bill Kreutzmann, founding member and drummer extraordinaire from the Grateful Dead on a run of shows billed as "Billy And The Kids". If you cant find Billy Strings on a stage melting faces and opening minds you can find him on a lake fishing for bass. He is an accomplished angler and puts as much heart and passion into enjoying his life as he does entertaining us all.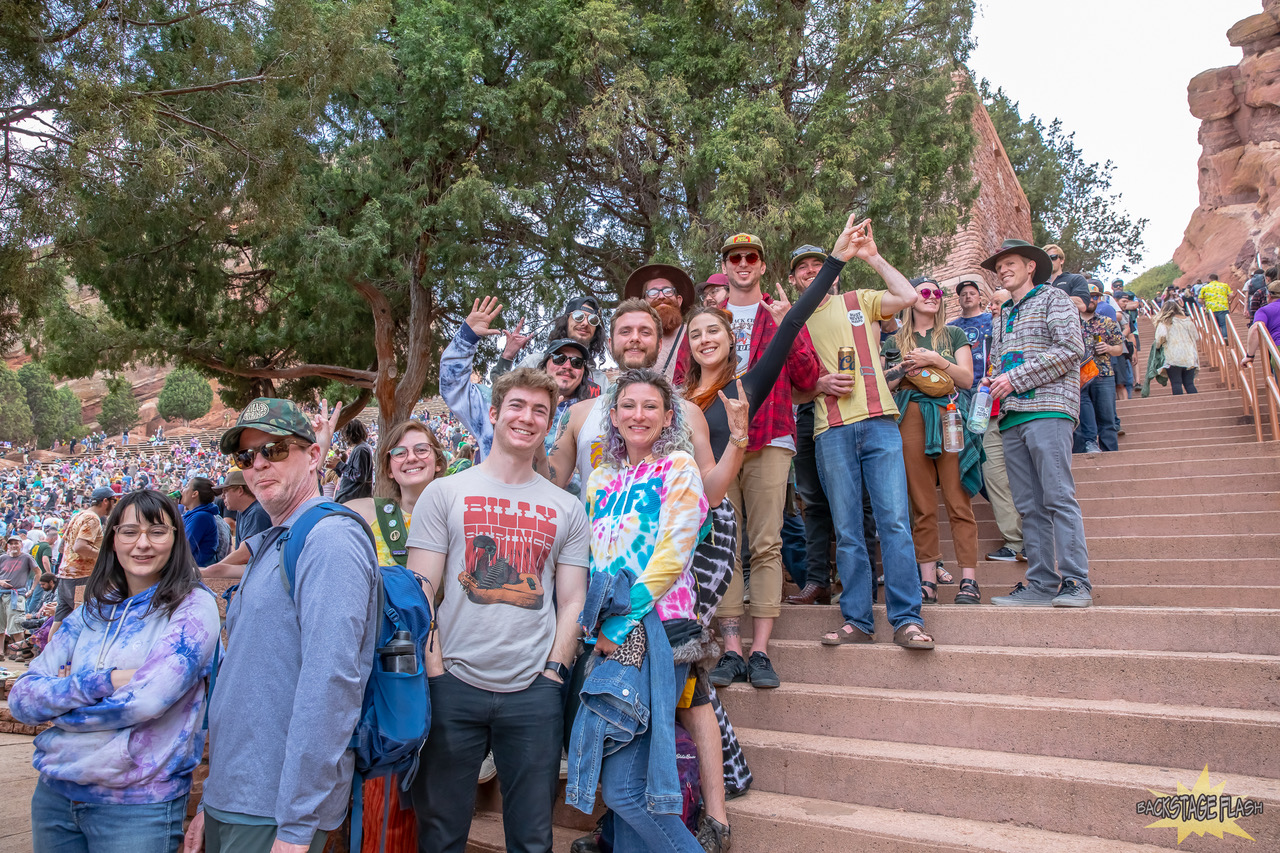 Billy and his band received a warm welcome as they walked on stage at Red Rocks on Friday, May 13th 2022. This was the second sold-out show in two consecutive night's at Red Rocks. Big smiles from all of the band members as they looked up into the sea of colors, from the colorfully dressed crowd. The vibe surrounding this band is very communal and adventurous, similar in style to the dead heads that followed the Grateful Dead from state to state for many generations. Billy Strings might be creating his own sub-culture and unique genre of music at the same time.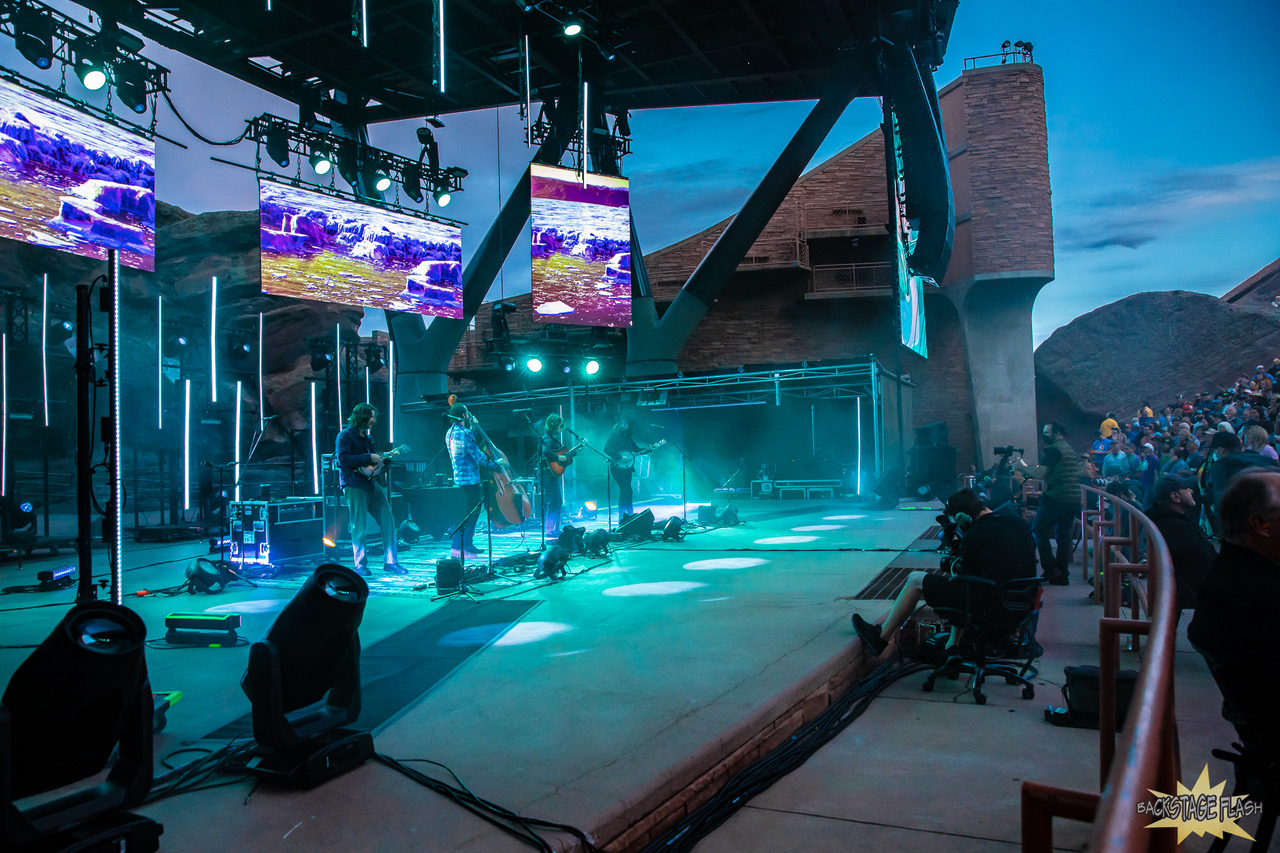 It was a beautiful breezy evening, the audience was excited and eager to hear what Billy and the boys were about to lay down. They opened the set with "Taking Water" from the Home album. Next up were "Ice Bridges" and "HellBender" both from the Renewal album. After a few songs the crowd was warm and rocking. You could feel the energy coming from the stage to the guests and back again. Billy's guitar licks swirled around the massive monoliths filling the amphitheater with his soulful picking style. The band sounded tight and tour rehearsed as they ripped through "Dust In A Baggie", "Psycho" and many other notable tracks from different periods in the bands career.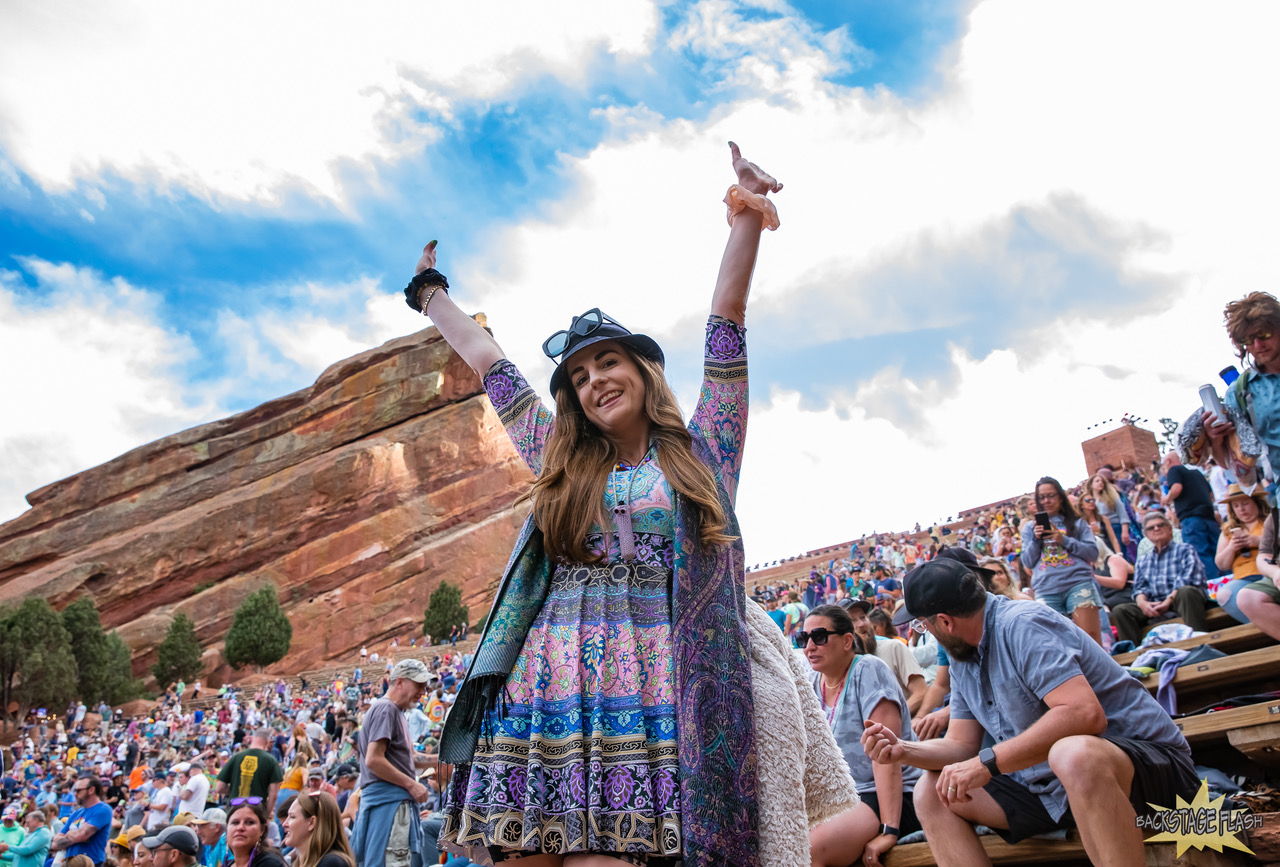 With Billy holding down guitar and vocals he was joined by Jarrod Walker on mandolin and vocals, Billy Failing on banjo and vocals and on the bass and vocals, Royal Masat. The sound from this quartet of all things stringed is a blessing and a musical gift from their minds and hands to the open arms of the audience. They pick with ease, style and class and are always improvising and exploring the music as it comes to them. The set list was packed with crowd favorites, "Meet Me At The Creek" closed out the show. The crowd was happy. Billy and the band were happy. This incredible band and it's loyal following were one! "Wild Horses" by the Rolling Stones was the first encore followed by "How Mountain Girls Can Love".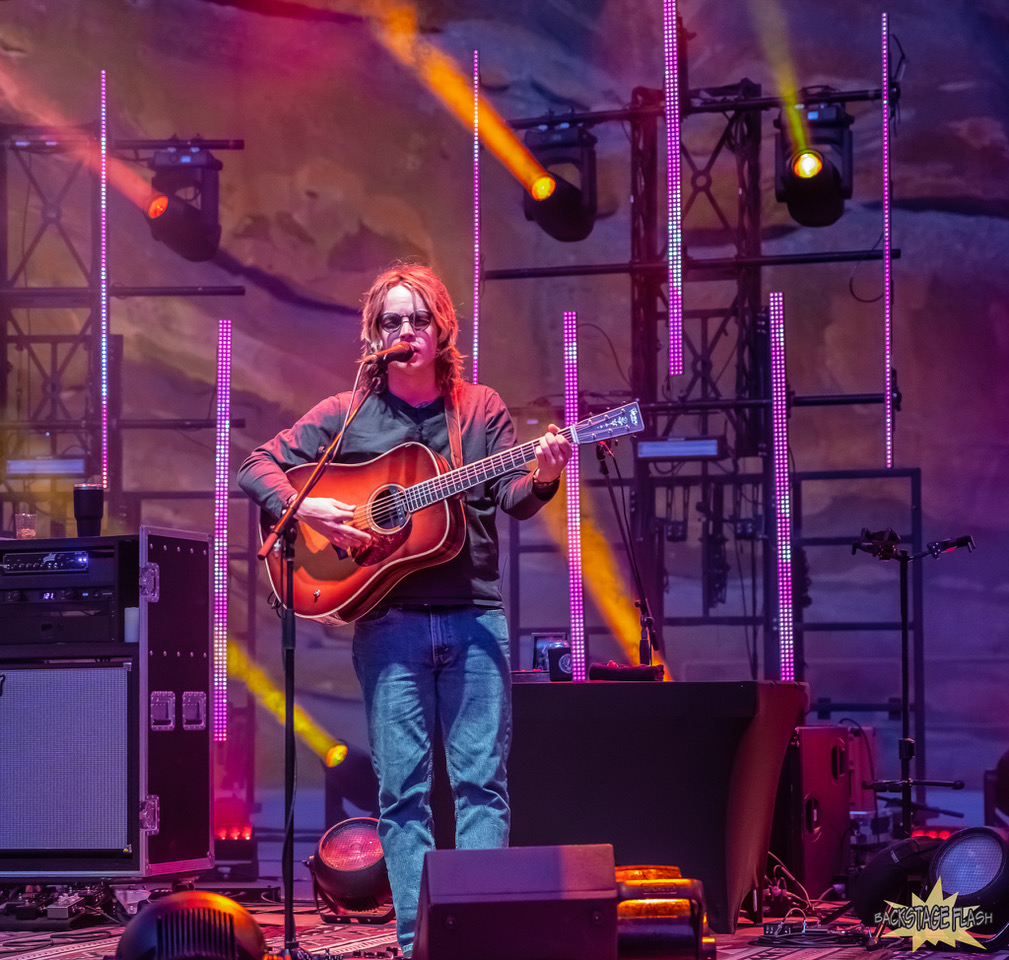 The shows at Red Rocks were a massive success. Billy was so happy to be performing on possibly the greatest stage on the planet with his own band, on his headlining tour, with most of the dates on the calendar already sold-out. People traveled from all over the country in a nomadic fashion of ecstasy for their love of music and friendship. I spoke with many people about their adventures and one young lady in particular summed it all of for me. She was from Billy's home state of Michigan and I asked her what was the appeal of the Billy's music to have traveled so far. She simply said "There is no bad shit!!"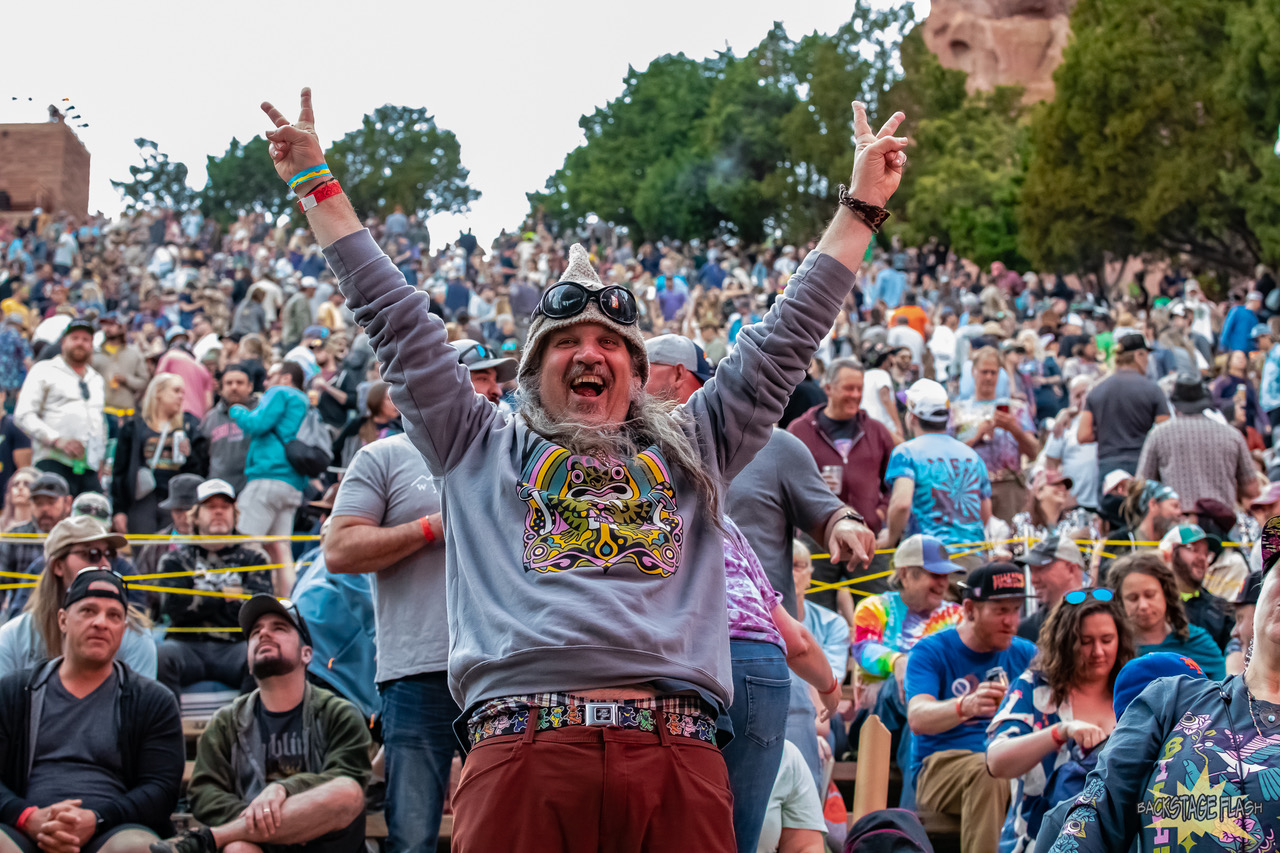 Thank you Billy and the band, the entire crew behind the scenes, the Red Rocks Staff, Scramble Campbell and Shay Berry Campbell.