Bluegrass guitar virtuoso Billy Strings has been one of the hottest artists in both the bluegrass and jam band communities since prior to the covid-19 pandemic. In addition to winning a Grammy in 2019, he has continued to build a dedicated following by releasing new songs as well as live streams to audiences that were stuck at home. On September 24th, 2021, his new album Renewal will be released. His middle name could perhaps be hustle, though his stage presence at the Westville Music Bowl in New Haven, CT last night exhibited nothing but patience and confidence as his band delivered their signature blend of traditional bluegrass meets jam rock fusion.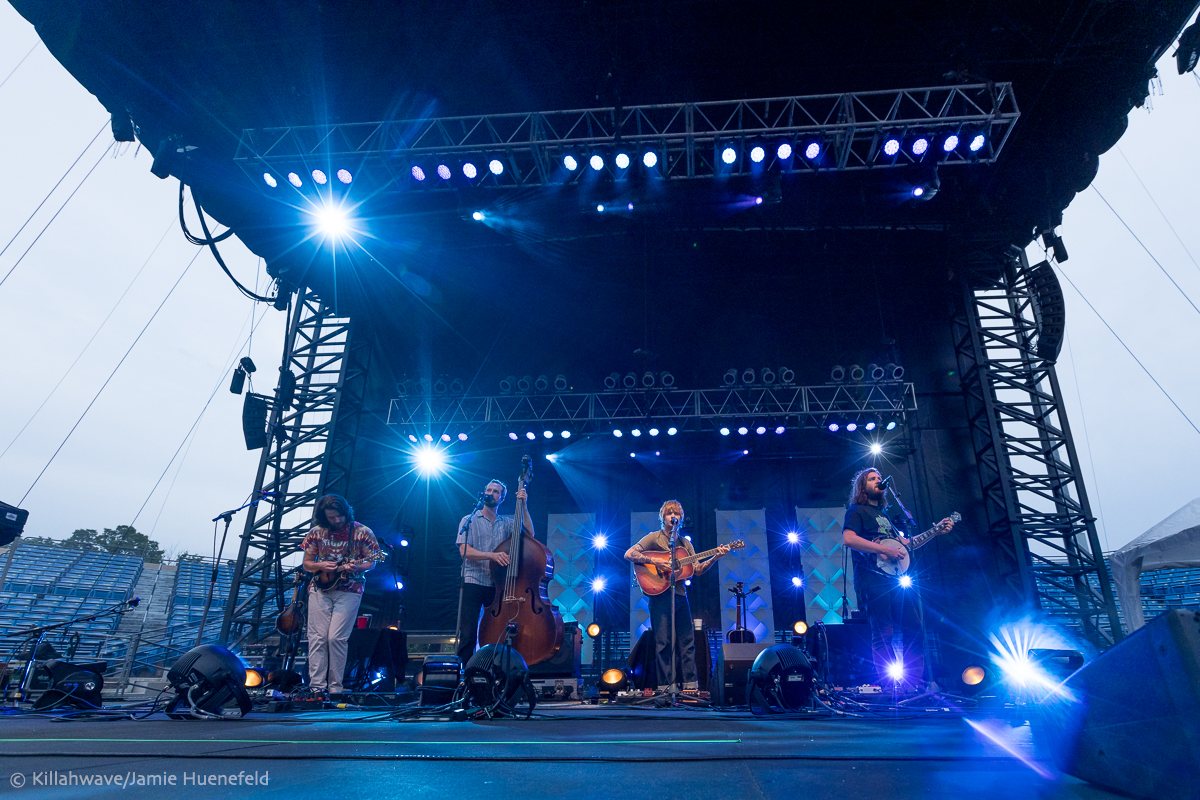 Strings was joined on stage by Billy Failing (banjo), Jarrod Walker (mandolin), and Royal Masat (upright bass). The group chemistry is very apparent, as the band members feed off one another while executing both originals and exciting covers. Strings was very willing to let his talented band mates showcase their skills throughout the night.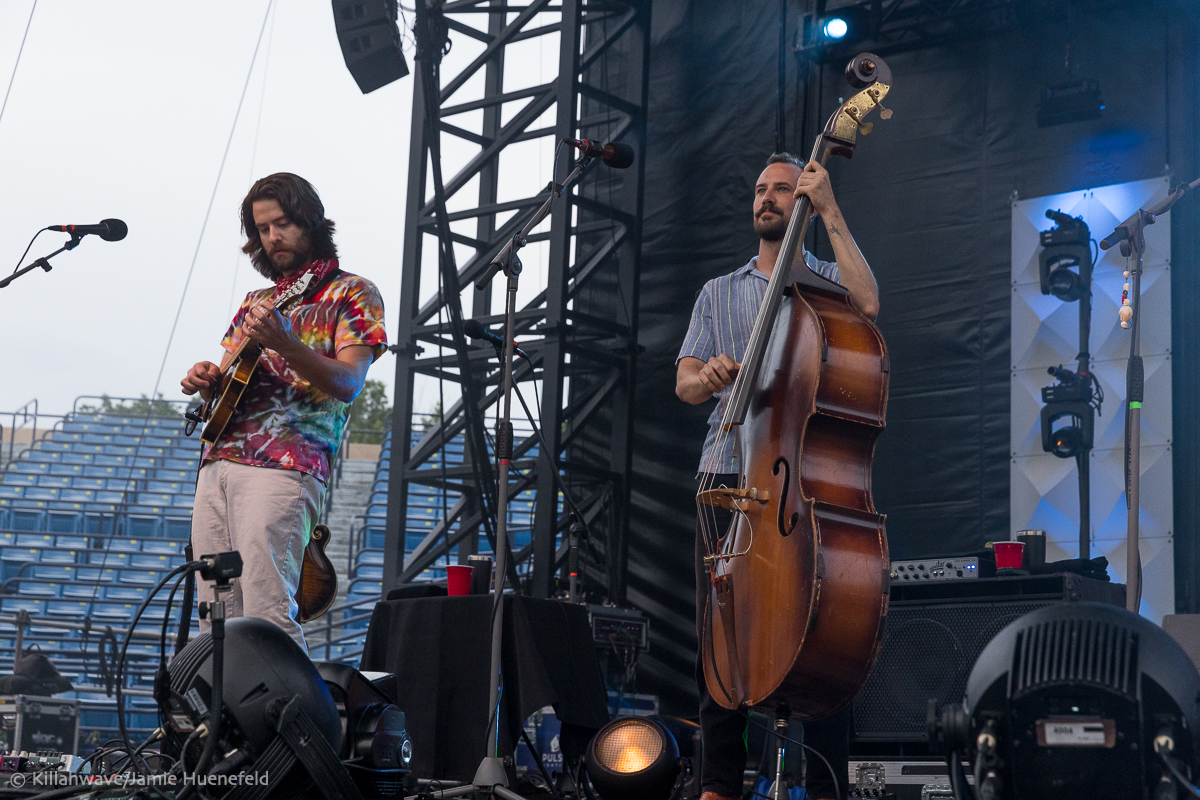 The first set included several notable covers, starting with "Black Clouds" by The String Cheese Incident. This song began with a traditional bluegrass feel. During the jam, Strings transformed his acoustic guitar into an electric using a digital pedal effect. This gave a more modern, jam rock flavor to the music, much to the delight of jam band fans. Strings sprinkled this effect into the show throughout the night, though the majority of the music remained within the constructs of traditional bluegrass. Other covers included "Wild Horses" by The Rolling Stones and "Doin' My Time" by Lester Flatt & Earl Scruggs.
The second set included more deep jams and exciting covers. The jam sandwich of the night began with a dedication to fish by Strings. The band then dove into another tasty original "Bronzeback," which included a stellar banjo solo by Failing. This transitioned into the Charlie Monroe cover "Bringin' in the Georgia Mail," where Strings again leveraged the electric guitar pedal effect and unfurled a notably tight jam build up. The band closed out the two night stand at the Westville with another traditional favorite, "Don't Let Your Deal Go Down" by Charlie Poole & The North Carolina Ramblers.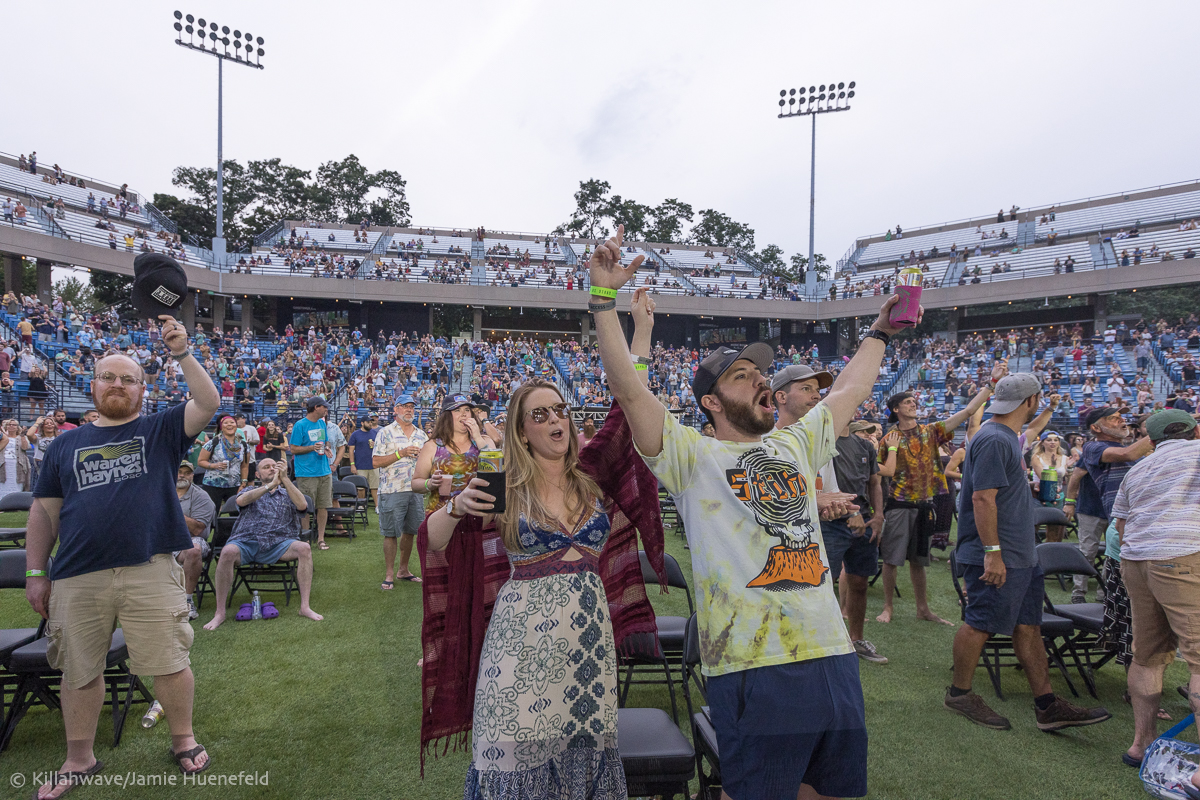 Strings and his band certainly crushed their performance at the Westville, and illustrated why this band is so hot right now. The good news is that they have not stopped hustling, and are on tour for the rest of the summer and fall across the country. Tonight, they are at the Levitate Music and Arts Festival in Marshfield, Mass, and will be in Pittsburgh, Pa on August 11th at Stage AE. Visit String's website for more details about all tour dates and tickets.
Check out more photos from the show.
Set One
One Tin Soldier1, Everything's the Same, Taking Water > Ice Bridges, White Dove2, Black Clouds3, Love & Regret, Dust in a Baggie, Wild Horses4, Doin' My Time5
Set Two
Hide & Seek, Slipstream6 > Red Rocking Chair7, Show Me the Door, Bronzeback > Bringin' in the Georgia Mail8, Hellbender, Meet Me at the Creek
Encore
Don't Let Your Deal Go Down9
Notes
1. The Original Caste cover
2. The Stanley Brothers cover
3. The String Cheese Incident cover
4. The Rolling Stones cover
5. Lester Flatt & Earl Scruggs cover
6. Béla Fleck cover
7. Traditional cover
8. Charlie Monroe cover
9. Charlie Poole & The North Carolina Ramblers cover