Blix Street Records will release Irish singer Cathy Jordan's debut solo album, ALL THE WAY HOME, on March 13, 2012. A driving force in the internationally renowned Irish traditional band Dervish, Jordan is a singer, musician and composer whose cultural and musical roots are entrenched in the Midlands of Ireland and whose influences stretch across the Atlantic to America.
Cathy Jordan has always kept music at the forefront of her life.  From a childhood in her native Roscommon in a family where traditional Irish music was a part of day-to-day life to an early infatuation with American music that bloomed into a lifelong romance, Jordan's more than 20-year career has exposed her to musicians and cultures from all over the world.  The 11 songs on ALL THE WAY HOME reflect the totality of that unique perspective and experience.
Among the family memories included on ALL THE WAY HOME are "The Bold Fenian Men," a favorite of her mother's, and "Eileen McMahon," a haunting song Jordan associates with her father and on which she is joined here by Scottish star vocalist Eddi Reader. "Ould Ballymore" is a love song with a twist that Jordan's sister Marie used to sing. "The Banks of the Foyle" was a favorite of an uncle, and "In Curraghroe" and "The Lark In The Clear Air" are part of family lore as well. "Sliabh Gallion Braes," with its tale of hard times and tenant evictions, resonates strongly in the current economic climate. "The River Field Waltz" and "The Jordan Jig" are more recent compositions. Jordan contributed the former and the multi-talented Roger Tallroth wrote the latter for the project.
Rounding out the collection are two songs that provide timely bookends to Cathy Jordan's life and music. Co-written by Jordan and her friend Brendan Graham, "The Road I Go" is a song about departures, searching and beginnings. According to Jordan, the country-leaning "All The Way Home," which she wrote with EndaCullen and Ian Smith, brings the journey full circle into present time.
ALL THE WAY HOME was produced in Sweden by long-time friend Roger Tallroth. Tallroth, a Swedish folk musician, composer and member of the band Väsen, also shares arranging credits with Jordan on many of the songs and contributes his talent on guitars. In addition to Tallroth, the album features some of the best known names in traditional music: Sweden's Gustaf Ljunggren (lap steel/banjo/piano), Norway's Lars Andreas Haug (tuba), Ireland's Andy Irvine (mandocello, bouzouki) and Dervish members Liam Kelly (flute), Michael McGoldrick (whose credits include Lúnasa and Capercaille on uilleann pipes) and Rick Epping (concertina/harmonica) and Seamie Ó Dowd (fiddle). Epping, a transplant to Ireland from California, and Ó Dowd, an alumnus of Dervish, are bandmates of Jordan in The Unwanted, a group that explores the relationship between the music of Ireland and America on its critically acclaimed 2009 album Music from the Atlantic Fringe.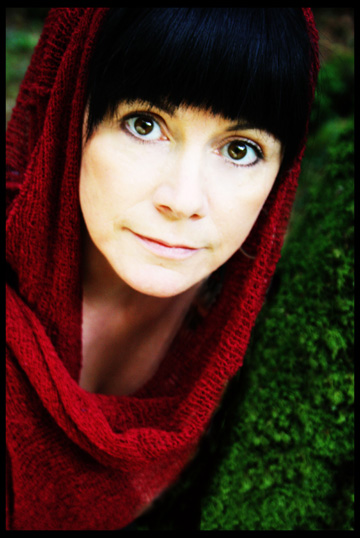 In her role as lead singer and bodhrán player in Dervish, Cathy Jordan has performed hundreds of concerts in some 40 countries over the last 20 years.  She has also recorded 10 albums with the group, including its most recent From Stage to Stage, the band's celebration of its 21st anniversary (Jordan joined a year after the band was formed).  Dervish and Cathy Jordan are definitely not strangers to U.S. audiences, having appeared at concerts and festivals throughout the country.  Included among those appearances is a performance on Garrison Keillor's iconic radio program "Prairie Home Companion" with an audience of two million plus.  Jordan and the band also produced "Irish Heartbeat with Dervish" with NPR, a series of 14 one-hour programs.  The show, which continues to air in the U.S., Ireland and Scotland, featured live performances from stars on the Irish music scene, among them Moya Brennan, The Saw Doctors, Paddy Maloney and Brian Kennedy.
Coinciding with the release of ALL THE WAY HOME in the U. S., Dervish featuring Cathy Jordan will be on tour.  The scheduled dates are as follows:    March 3-Algonquin Arts Theater, Manasquan, NJ; 4-Prendergast High School, Drexel Hill, PA; 7-The Burren Pub, Boston, MA; 9-Carlisle Theatre, Carlisle, PA; 10-Carnegie Lecture Hall, Pittsburgh, PA; 11-West Virginia Cultural Center, Charleston, WV; 15-Liberty Theatre, Hailey, Idaho; 16-Hamilton Performing Art, Hamilton, Montana; 17-Colonial Theater, Idaho Falls, ID; 20-Evanston Celtic Festival, Evanston, Wyoming; 21-Kuumbwa Jazz Center, Santa Cruz, CA; 23-California State University, Chico, CA; and 24-Sebastopol Community Cultural Center, Sebastopol, CA.