The 21st annual Blues From The Top Music Festival is officially in the music festival history books. What a great three days in the picturesque town of Winter Park, Colorado. You couldn't have asked for better weather or grander hosts than the Grand County Blues Society and all of the sponsors that help year after year. It takes an army to put on a show of this capacity, volunteers work year-round making arrangements with artists and vendors making sure they are bringing the best quality entertainment on all levels to this annual magical mountain festival. The town of Winter Park welcomes guests from the state of Colorado and beyond with open arms and hearts. The town offers so many year-round activities there really is something for everyone.
When you talk about great music events Blues From The Top has to be included in that conversation. When you talk about world-class entertainment the festival goes way beyond expectation. Stacked with many of the best traditional and contemporary rock and blues artists on the planet it's almost like someone dreamed the line-up and that dream came true. There was a kid's stage with the next generation of superstars performing throughout the weekend. There were culinary visionaries feeding the audience with fantastic food choices, and plenty of vendors on hand to send people home with cool and many times one-of-a-kind items. With two decades of growth and expansion under their belts, this festival is a destination for many people I talked to who traveled from many different parts of the country to attend.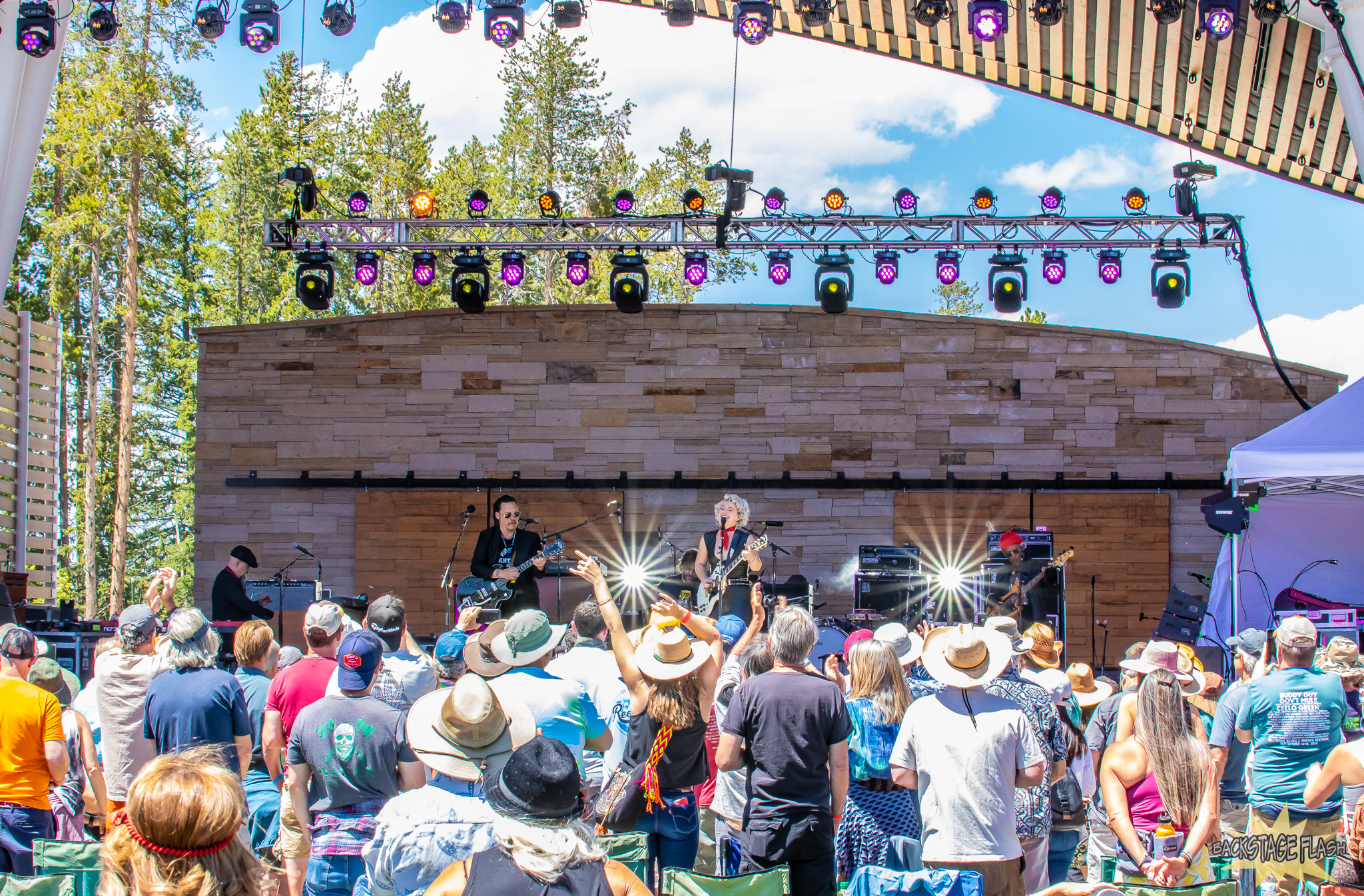 Saturday was an absolutely stunning day on so many levels, the weather was perfect, the music line-up was world class and the fans armed with their camp chairs, sunscreen, and coffees waited patiently for the gates to open. Once inside the lush green park welcomes you with an open canvas to set up your viewing area for the day. The mountain air was clean and crisp, the food vendors were firing up their grills and the music filled the valley with sound. Jimmy Carpenter performed on Saturday, unfortunately, I was not in attendance to capture photos. He has not played the festival in six years and some folks told me the set was on fire and they were glad to have him and his band back.
Cedric Burnside followed with his guitar, a firm seat beneath him, and a voice that resonates with his passion, artistry, and devotion to his craft. When an artist can walk out onto a massive stage and captivate an audience alone that says something profound about that artist. He was later joined by his band to perform a few numbers and also joined Samantha Fish and Jesse Dayton a bit later on to close out their set.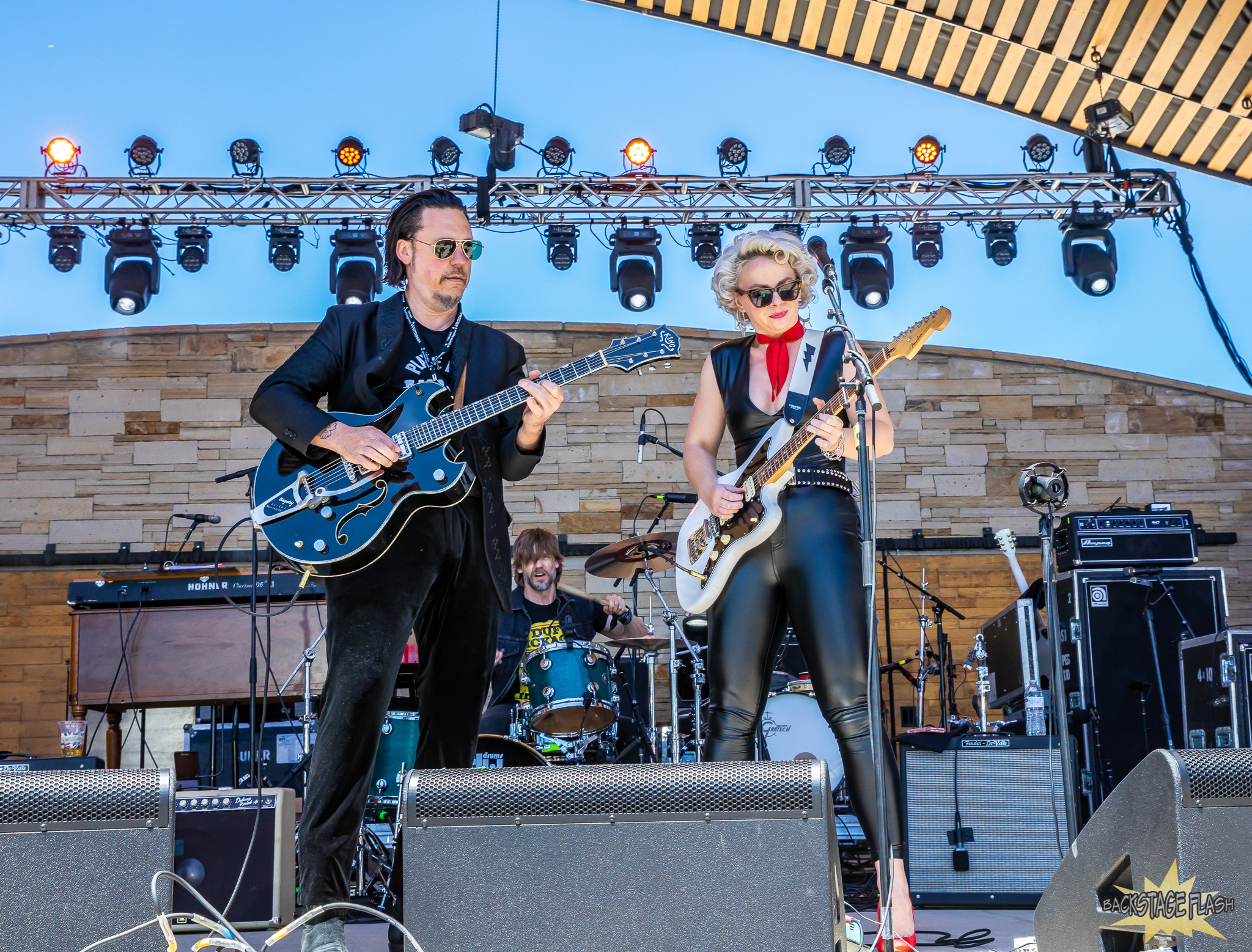 Samantha Fish and Jesse Dayton have a new record out titled Death Wish Blues. The debut collaboration held the number one spot on the Billboard Blues Album Chart for three consecutive weeks and is still in the top ten. They opened the set with an MC5 cover Kick Out The Jams. They ripped through several tunes from the new album as well as a few older tracks from other recordings. The dueling guitar work from Fish and Dayton are heavy, raw, and clean. They weaved rock, outlaw country, punk, funk, Americana, and blues together with a commanding stage presence, powerful vocal range, and impeccably eye-appealing stage attire. The live presentation of the brutally honest lyrics of the songs on this record are powerful captivating examples of the years of exploratory visions from both Fish and Dayton. The band behind Fish and Dayton is Ron Johnson on bass, Mickey Finn on keyboards, and Jamie Douglass on drums. They are all exciting, talented players adding all kinds of flavors and energy to the show.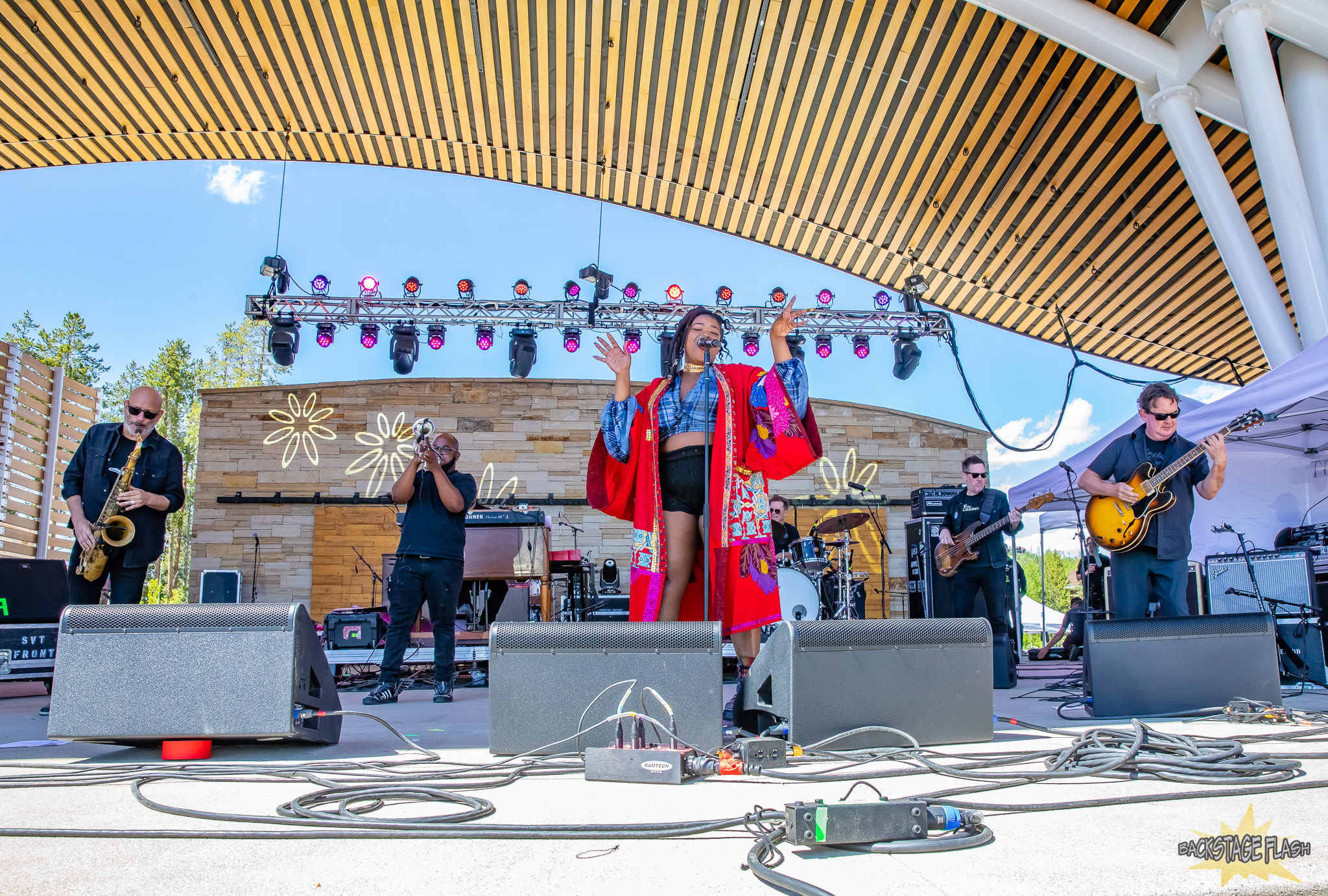 Galactic brought all of the funky grooves from down south to the Rocky Mountains. Anjelika "Jelly" Joseph was front and center with her powerful vocal range and colorful silk robe. She got the crowd going with her out-front personality and amazing stage presence. The band's signature sound and many styles of music they play shined as bright as the summer sun. The cohesiveness of the band always stands out, they are soulful stewards of all things funky and fun.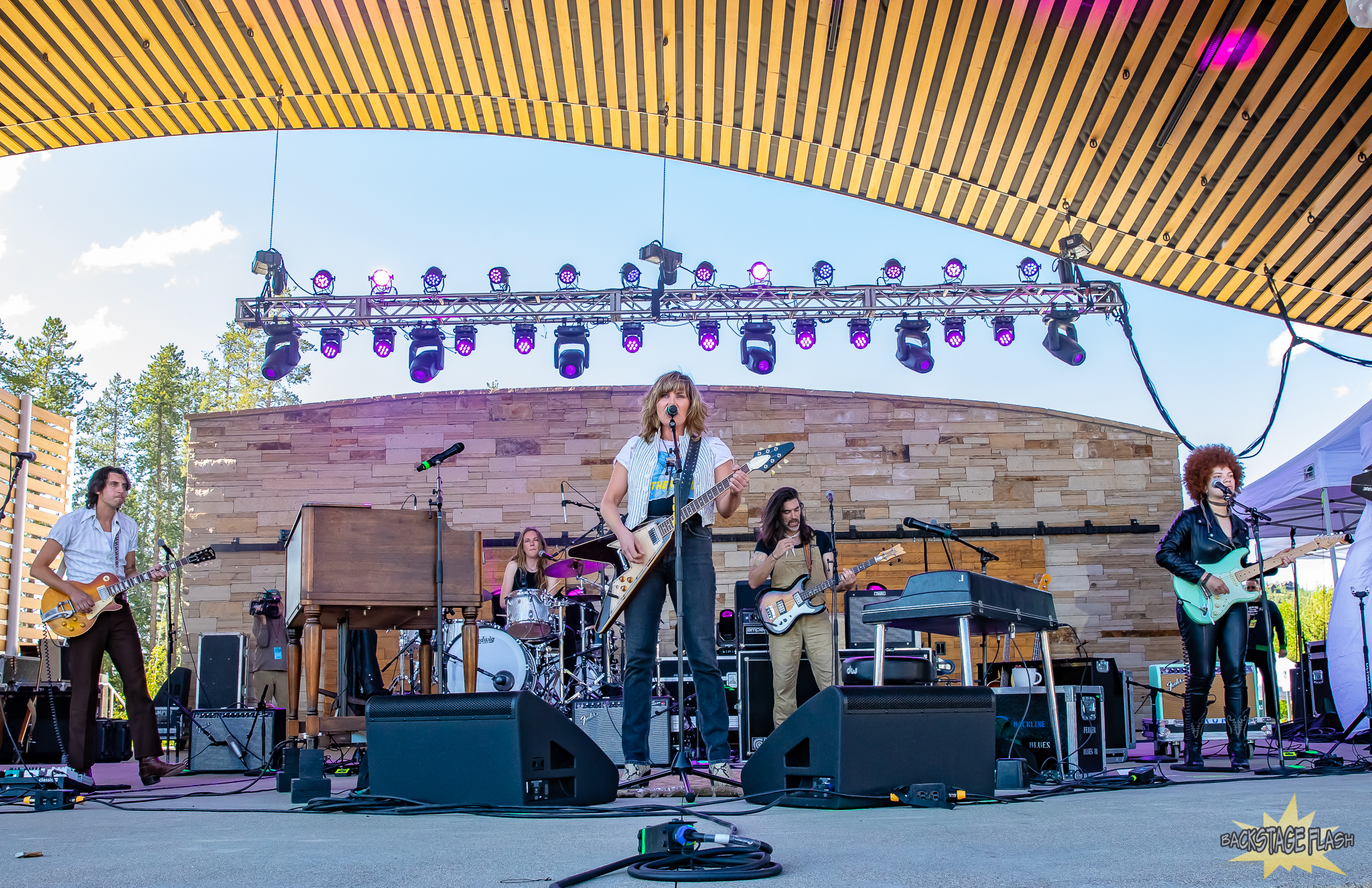 Grace Potter closed Saturday's show with commanding authority all while maintaining her mile-high smile, infectious energy, and overall joyous personality. The band behind her is Charlie Shea and Indya Bratton on guitars, Jordan West on drums, and Kurtis Keber on bass. They are nothing short of mind-blowing in the talent department and are well-suited to capture the many styles and explosive songwriting Potter brings to the table. The recent release from Potter titled Mother Road is a self-exploration of time alone on the endless highway, life experiences both good and bad, ambition, heartache, and joy. All of these combined emotions, movements, and introspection have transferred to one hell of an album, perhaps her masterpiece so far. The transfer of these songs from the studio to the stage is ever so powerful and moving. The audience was taken on her journey and left to their own devices on how they interpreted each song. The band brought heaviness, solitude, and one hell of a kick-ass rock and roll show to Winter Park. Potter had mesmerizing power, style, and talent that only she has (or doesn't have) control of, either way, you can't take your eyes off her. The band's set was an artistic, powerful moving mass of energy that rocked the crowd to its knees.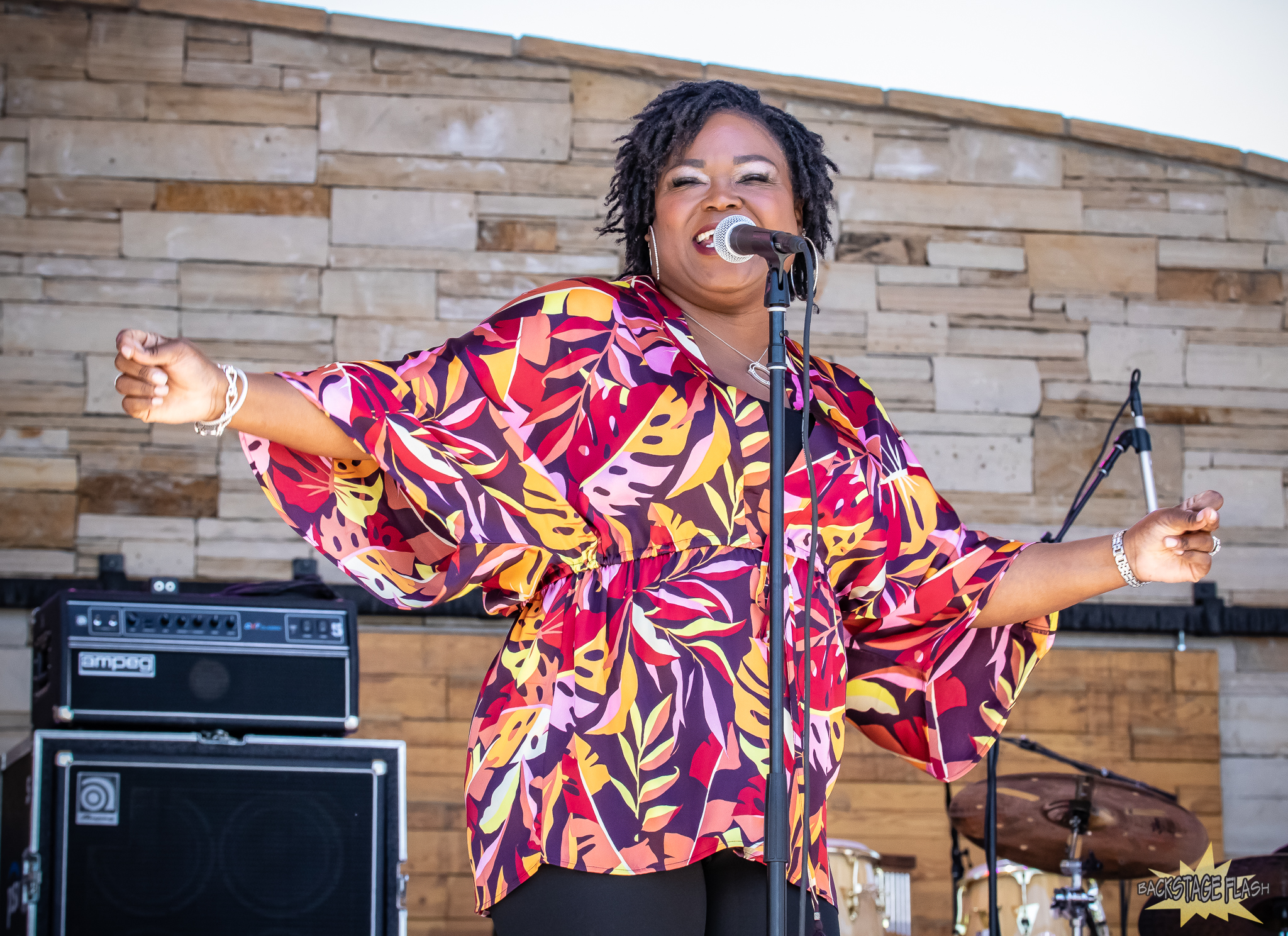 Sunday's show was no different as far as abundant sunshine and talent. Backstage was buzzing with musicians who have not seen each other for a while and many new acquaintances as well. I caught the tail end of Robert Jon & The Wreck and I think there were eight musicians on stage with a big soulful, rocking sound that had the early crowd rocking like mad. Can't wait to dive into this band's music and hopefully see them again soon. The next soulful voice coming out of the speakers belonged to one of the most powerful female blues singers on this earth, Shemekia Copeland. Her voice can melt you where you stand and make the hair on the back of your neck stand up and boogie. She had so much power and unbelievable control that simply captivated the adoring crowd. Copeland's list of accolades is long and legendary. Her album 'Done Come Too Far' was recently awarded top honors by the Libera Awards on June 15th in New York City for Best Blues Record in 2023. She absolutely slayed the Blues From The Top audience and looked amazing doing so.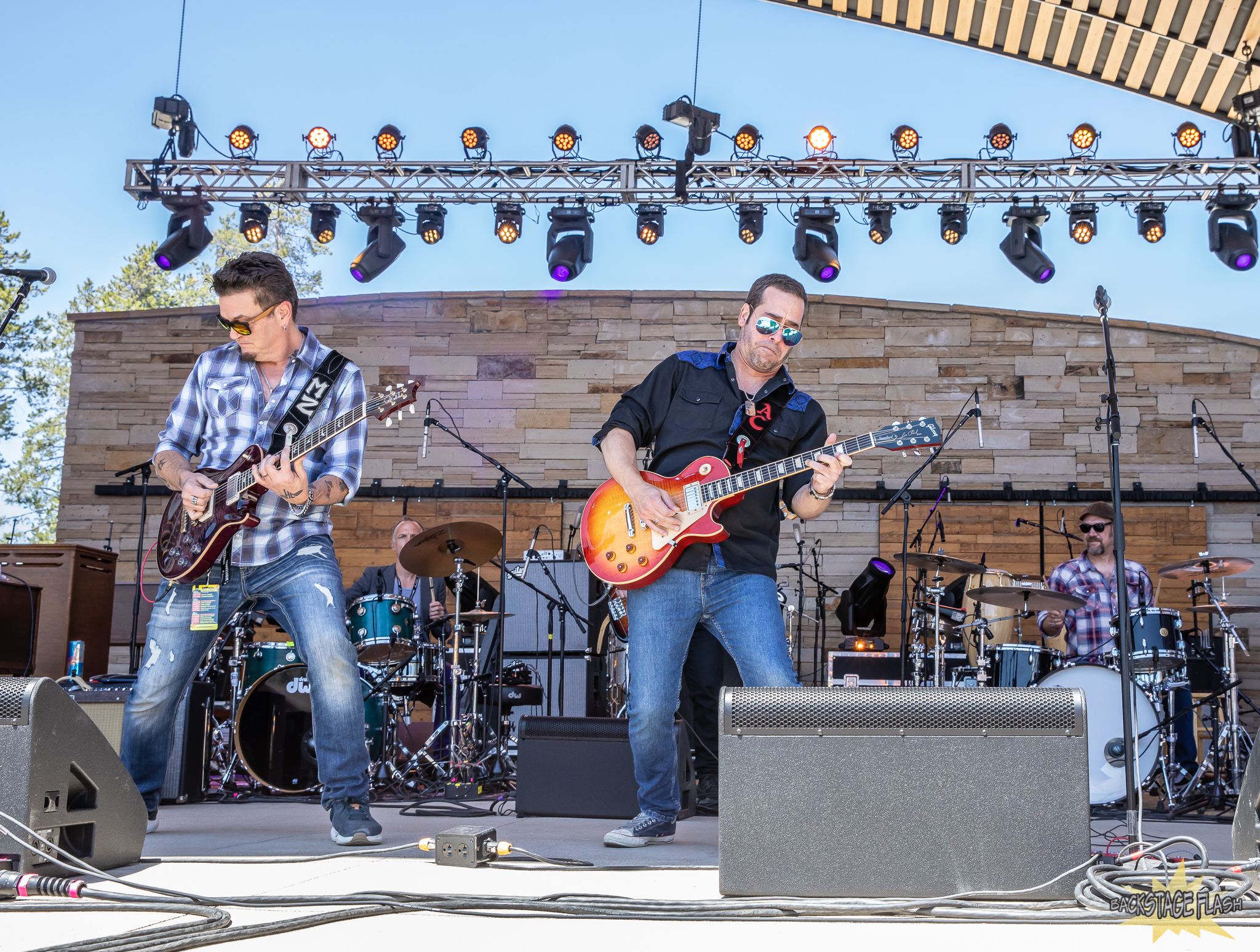 Blood Brothers Mike Zito and Albert Castiglia lit up the stage next with their guitar and vocal skills. The backing band gave these two a solid foundation of grooves that had such strength and backbone that was mind-blowing and chest-pounding tight. Zito and Castiglia virtually dueled with their guitars creating masterful, memorable melodies and searing guitar solos that were remarkable both in quality and tone. The two heavyweights of the blues rock guitar arena were on fire and the audience was pushing the same energy right back at them. So much style and raw emotion were apparent in every note played as they both showed how the years of committed artistry have served them well. It was a serious sensory assault by the two virtuosos that will forever be etched into the Blues From The Top history book.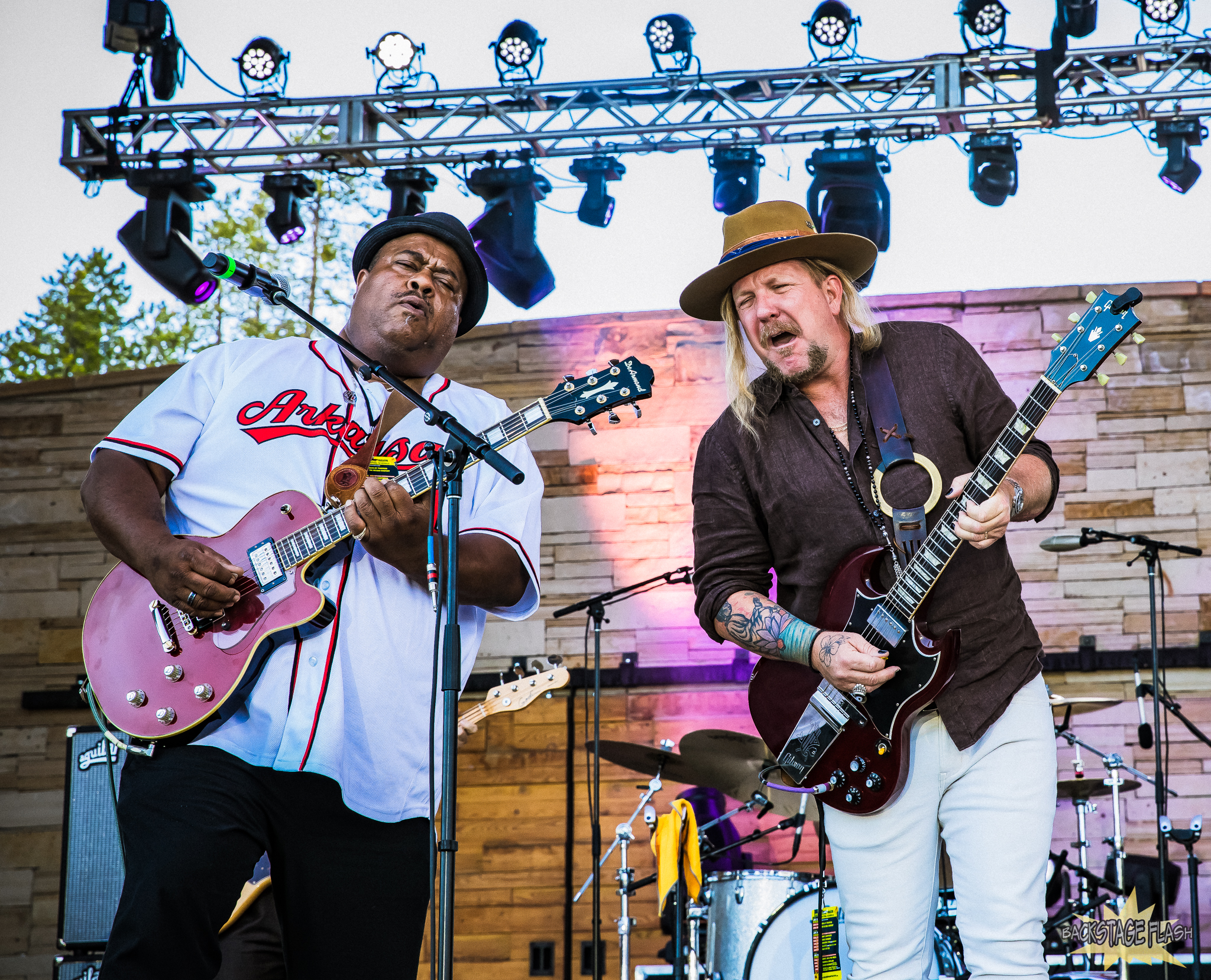 Devon Allman Project with Anders Osborne, Larry McCray & Jimmy Hall (yeah, you read that right! ) put together a supergroup of great players that closed out the festival. The set list consisted of songs from Allman, McCray, Hall, and Osborne. Opening the set with "Fired Up" a Royal Southern Brotherhood cover song and fan favorite the band sounded tight from the gun! "Down To The River," the title track from the debut Allman Betts album was also in the set. There were a couple of Allman Brothers classic hits sprinkled into the mix including "Dreams", "One Way Out" (Sonny Boy Williamson cover song), and "Midnight Rider".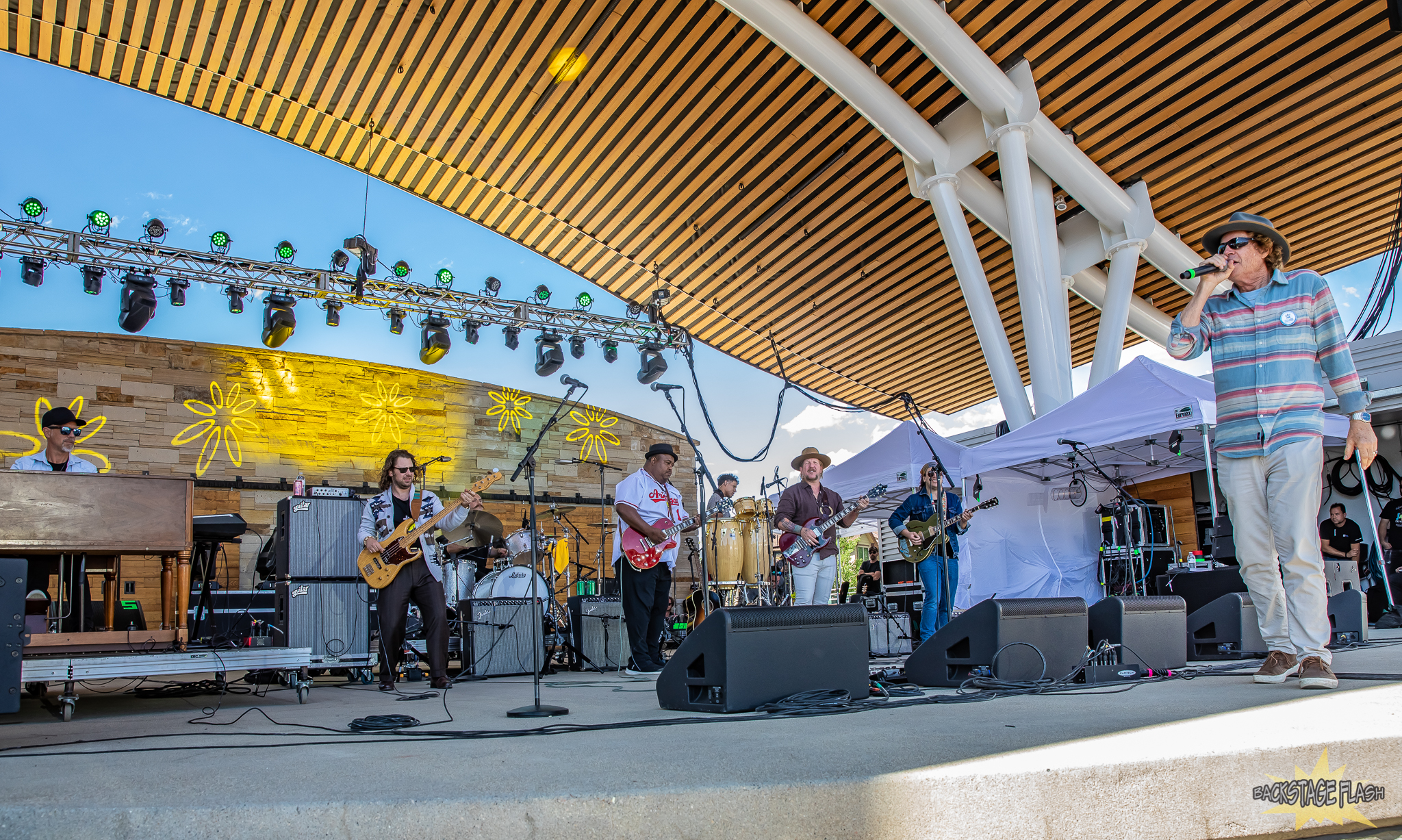 Allman's vocals were on point and reached the back of the festival audience with great power and clarity, his guitar playing was extraordinary and his solo on "Dreams" was so melodic and powerful it sounded like it was from an unknown dimension of time and space. Everyone simply killed it. McCray was crazy precise on his axe as was Osborne. Hall lit the place up with his charm, vocal abilities, harmonica playing, and stamina covering "Keep On Smilin" (a Wet Willie cover) and "Jumping For Joy". Jackson Stokes is a heavy hitter on the guitar and vocals, John Ginty sounded like he was standing on the Hammond organ at one point the sound was so heavy, and Justin Corgan on bass laid down the groove that John Lum on drums capitalized on with his non-stop percussive assault. David Gomez on percussion and saxophone played beautifully and brought great energy to the sound. Mike Zito and Albert Castiglia joined in on guitars for "One Way Out" and Allman and company ended the show and festival with the timeless classic Allman Brothers Band song "Midnight Rider".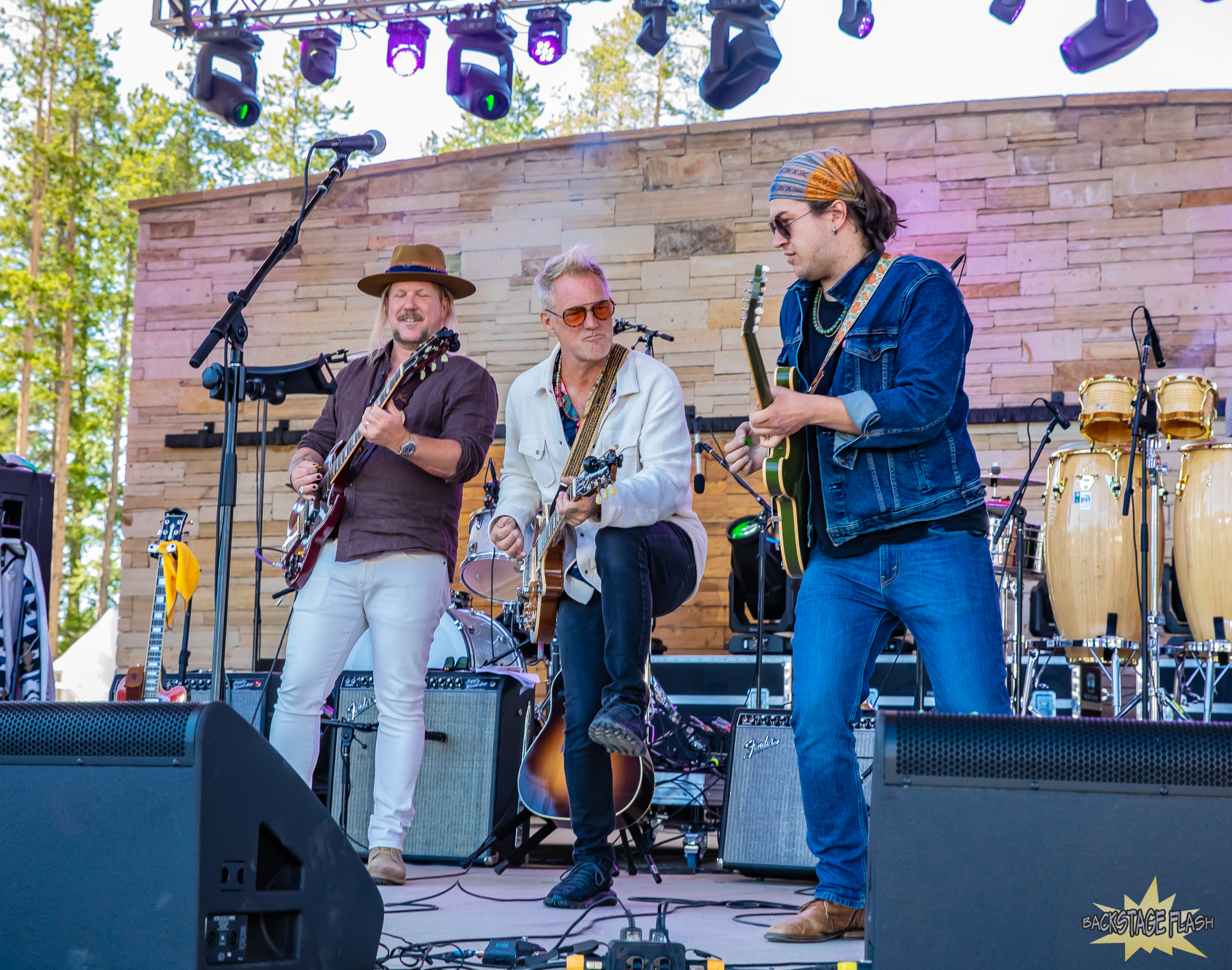 Grateful Web was not in attendance on Friday the opening night of the festival but we wanted to tell you a bit about both bands that played. Drive-By Truckers from Athens, Georgia is as diverse of a band as it gets. They are deeply invested in all types of music and their collective influences run the gamut from George Jones to the Clash and everything in between. The eclectic musical gumbo of all things rock, country, southern rock, pop/punk, and blues has served the band and fans well as they offer something for the most diverse music listening pallets. If you have not checked out Drive-By Truckers, it's time!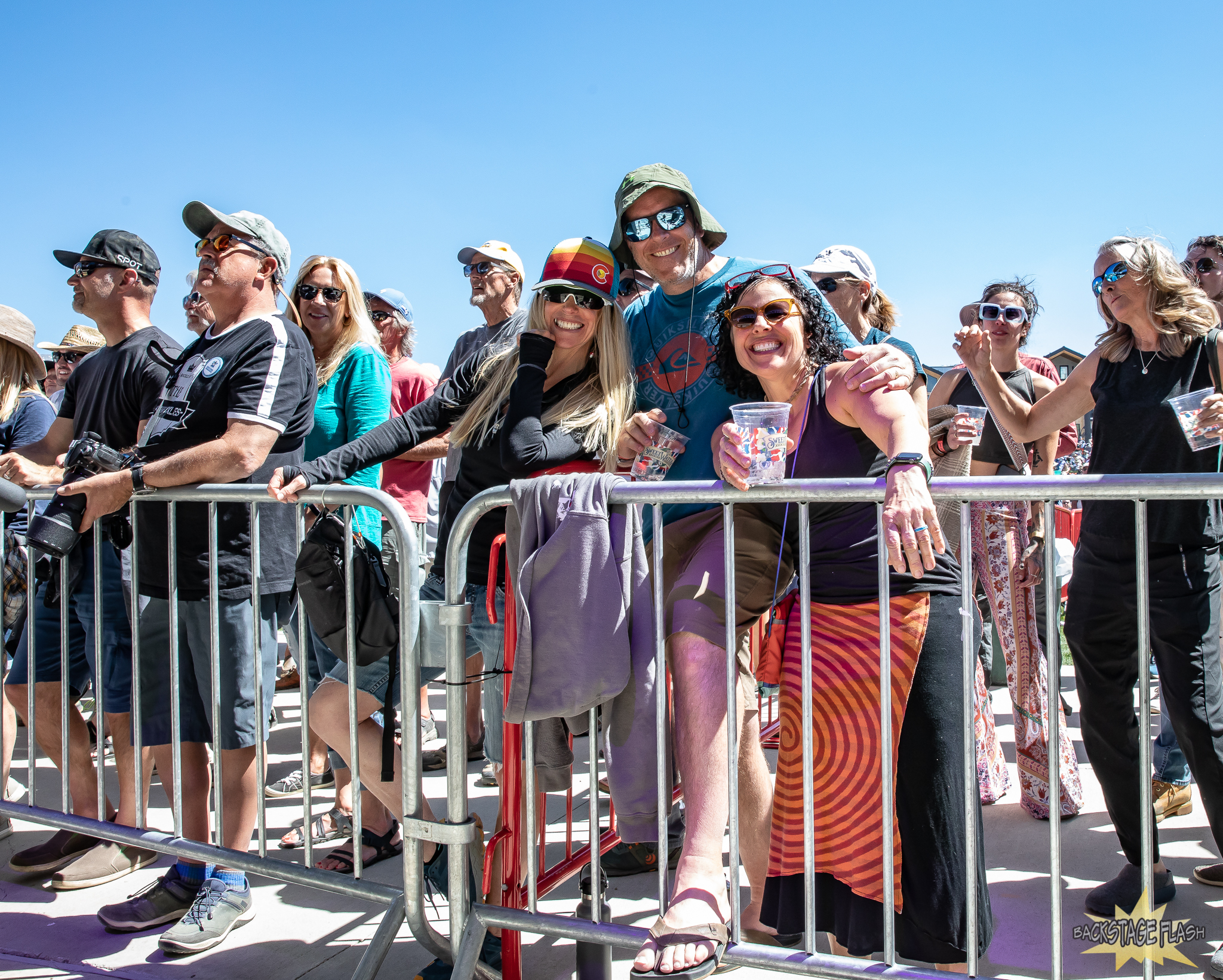 The Record Company closed out Friday night's music with from what we heard a crazy cool rocking set. Fans said it was an incredible set of music from the California trio. Also influenced by many styles of music the Record Company implements all they have studied, practiced, and written about into a powerful stage show. When the band's first full-length album 'Give It Back' was nominated for Best Contemporary Blues Album in 2017 people took notice and the band has been touring and recording amazing music ever since. We hope to catch up with the guys soon.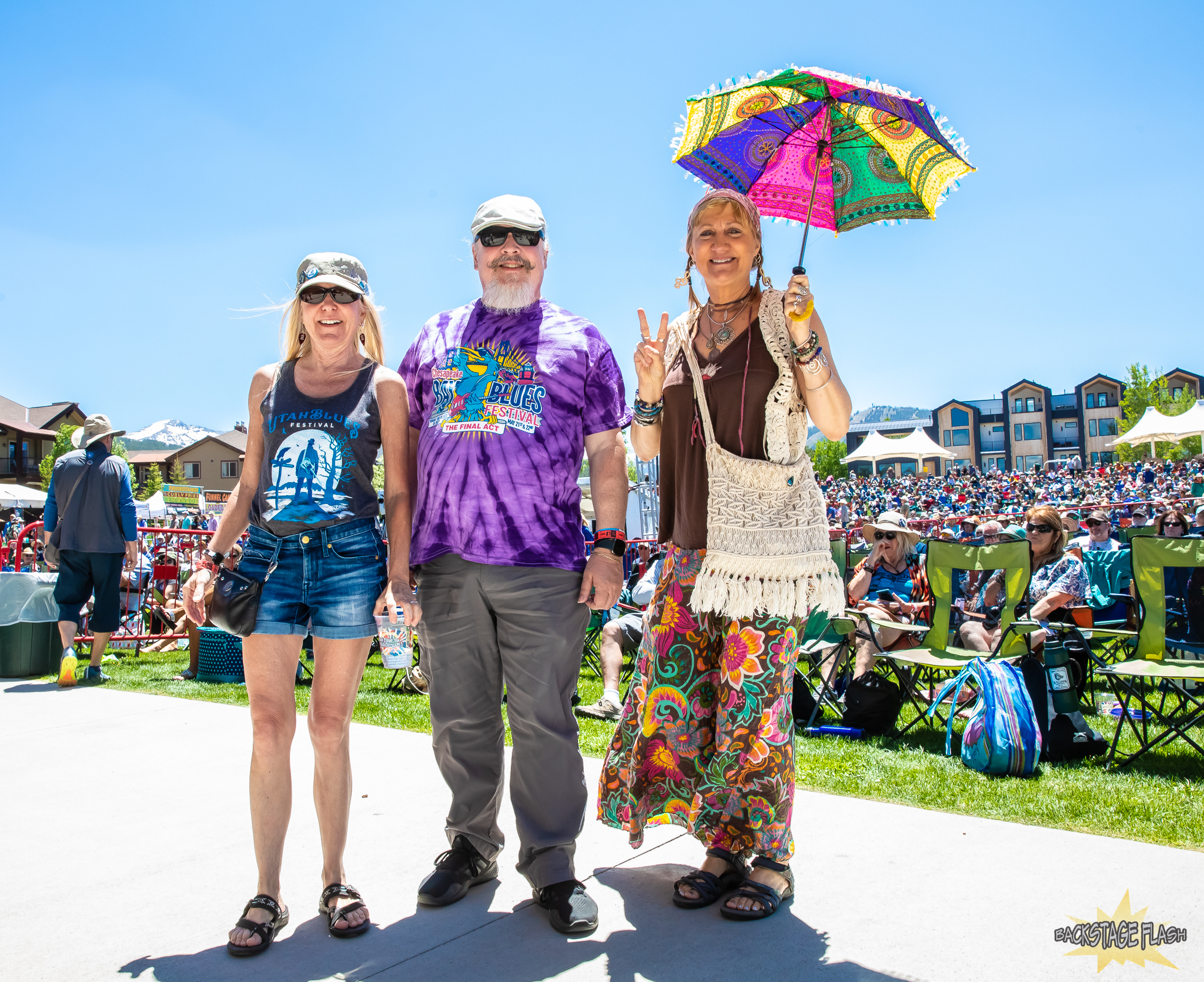 If you have never been to Winter Park, Colorado, I can tell you this about the town and the people who live there. The town is small and very accommodating with a ton of personality and extraordinary infrastructure no matter what time of year you visit. The people who live and work there love the picturesque surroundings and their neighbors. The community vibe is strong and friendly and everyone makes you feel welcome. The good folks who organize and implement world-class music events are a cohesive team that does a great job bringing great events year after year.
Next year grab your tickets for Blues From The Top early and get up to the mountains. Bring your dancing shoes, your mountain bike, your fly rod, and your imagination as Winter Park is a great place to use them all.