One of the prolific 21st century musical breakthroughs from the East to West is the story of Bombino. Omara "Bombino" Moctar was born in Niger to a family of nomadic Tuaregs near the town of Agadez. Spending much his childhood in an encampment with seventeen siblings, he strayed from the norm of tradition and became infatuated with not only guitar playing, but also the different styles he would be exposed to from travelers and locals alike. During the democratic government changeover and general unrest in Niger during the early 1990s, Bombino used his music as tool to educate people of Tuareg heritage and to inspire positive social change. Exiled by the existing government until a peace-treaty was signed in 1995, one could only imagine the struggles the Tuaregs endured. As a nomad and community musician, Bombino's melodious understanding became vast as created his own authentic approach at guitar and musicianship.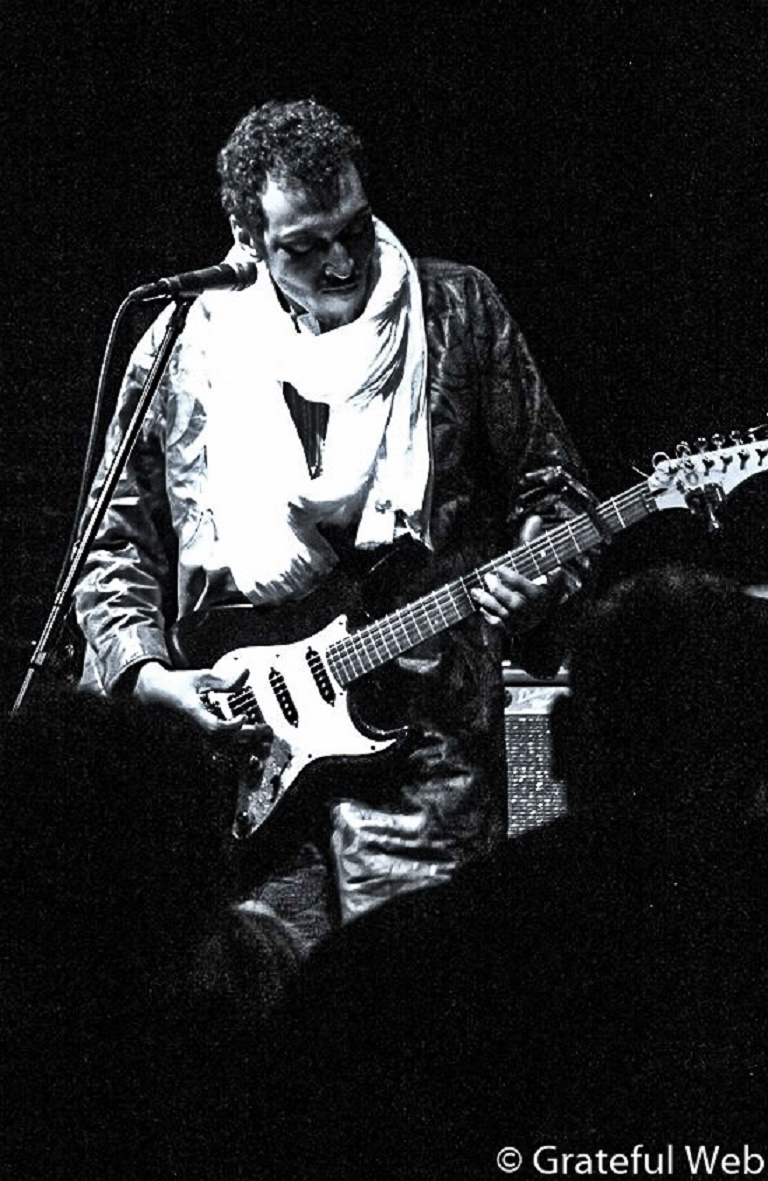 Bombino blends various North African musical roots traditions with certain French and Arabic sensibilities. If that's challenging enough to grasp, combine that with his affinity for classic guitar rockers like Jimi Hendrix and Carlos Santana. The music of Bombino reflects the life of a people most Americans would be generally unfamiliar with. There is still social unrest in Agadez and his music is a glimmering hope for a significant North African cultural heritage that has been endangered for decades. His approach is astonishing; an amalgamation of his Eastern roots combined with the raw rocking sensibilities of American popular music. Something earthy, sincere and serine brings together a fusion that could have only been created by Bombino. It took until 2011 for his first internationally released album, Agadez, partnered with a acclaimed documentary from Ron Wyman to bring Bombino's music and story to prominence out West.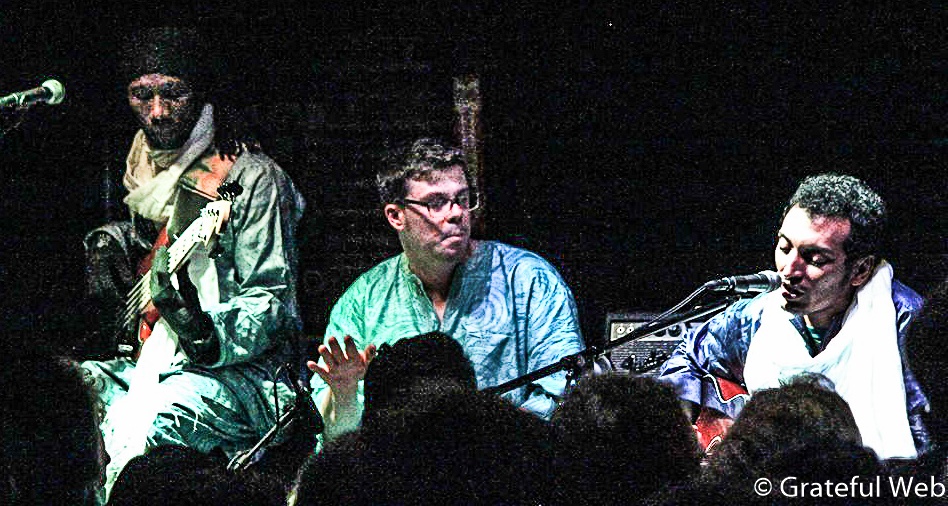 His following in the United States continues to grow. His newest album Nomad continues to garner attention from critics but more importantly expose his music to new listeners. Bombino tours as extensively as possible with a current continuous schedule throughout the summer including dates in Canada and Europe. It's striking to consider the varied responses that this music would provoke in different parts of the world. The California Bay Area was blessed with two intimate shows this week at the New Parish in Oakland and the Independent in San Francisco. Grateful Web kindly accepted the offer to attend the Oakland show, their first of a mini-California run.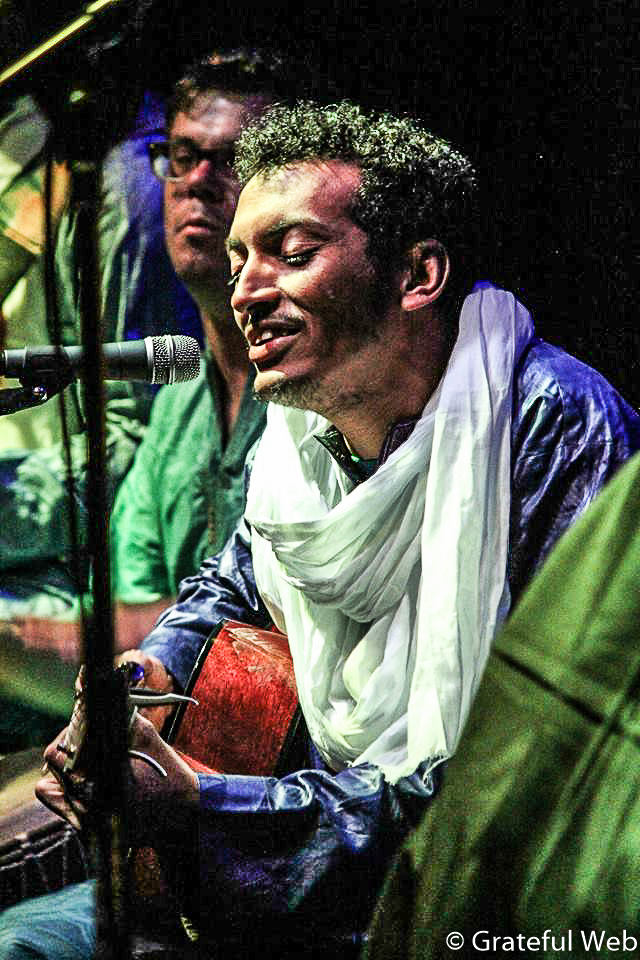 The New Parish is situated right in the heart of downtown Oakland, just blocks from the much larger Fox Theater. The vibe at The New Parish is a perfect example of why Oakland is a great place to see a show. The center courtyard is shared with a cozy neighboring bar and gives the modestly sized indoor venue a sprawled-out spaciousness. It's the sort of place where nobody's in a hurry to rush up to the stage because any place in the venue feels close. Copasetic venue staff, a great variety of music, and a chill local's crowd make it one of the true gems of Oakland's live music scene.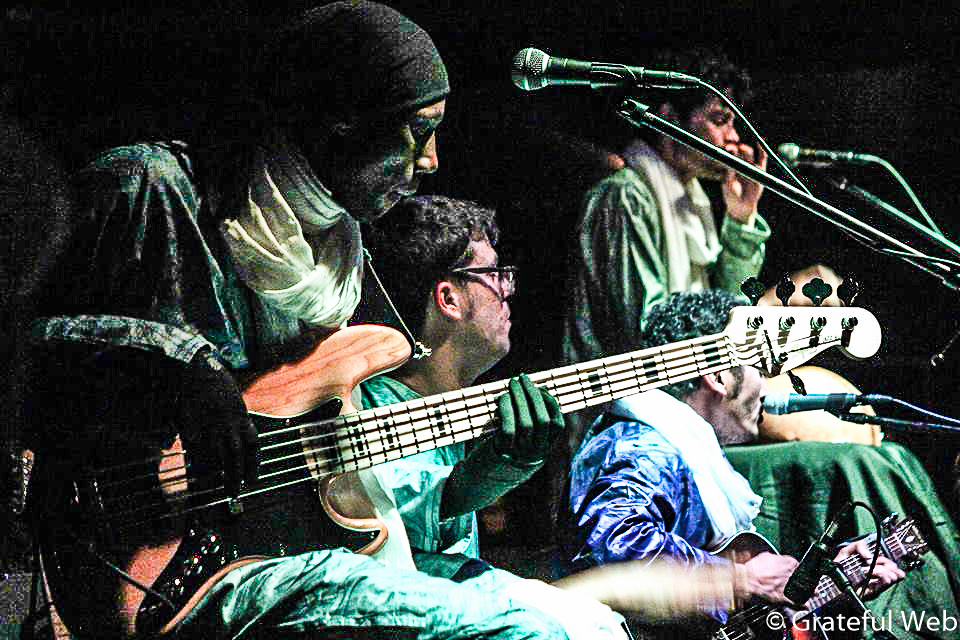 Bombino and his band boisterously began their show in an acoustic format. Omara Moctar was accompanied by bassist Youba Dia, guitarist and harmonica player Avi Salloway, and Corey Wilhelm on drums and percussion. Experiencing these traditional tunes of North Africa was mesmerizing. Though most didn't understand the words in the chanting we felt the spirit and intent through the playing. The acoustic portion vaguely mirrored aspects of Flamenco as far as the chanting and percussive guitar relationship. It was apparent that Bombino was inspired by classic American Rock music, especially when they broke out the electric guitars and drummer Corey Wilhelm set down his djembe and sat down at a full rock drum set. Admittedly it was challenging to fashion a set list, even being familiar with his music previous. At that point it was most important to just enjoy the splendid exchange and musicianship that was happening before us.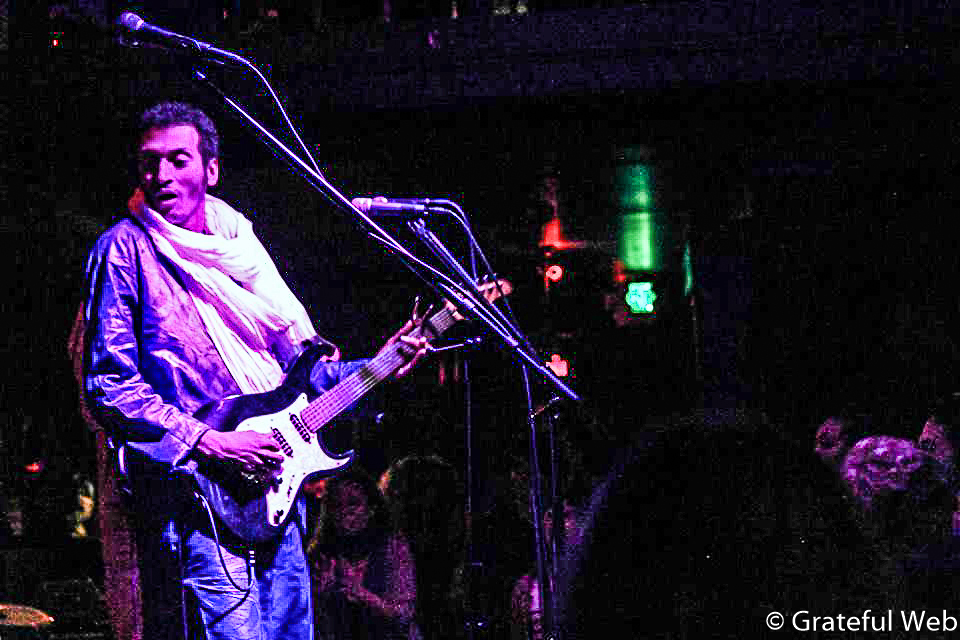 The spirit of the Tuaregs necessitated this new form of rebel music. Bombino's music optimistically cries for a peaceful future and channels that passion through his own rocking spirit. Rather than trying to epitomize it, get ahold of the music and catch this brilliant progressive fusion quartet when possible. Last Tuesday, Bombino shared his identity with the people of Oakland and the exchange was really electrified. Music creates a platform of expression and understanding like none other and as history reveals, people bond together through that power.