Last weekend, at the Harvard Athletic Complex, was the Boston Calling 2020 festival. Oops, I mean Boston Calling 2021. Ok, let's try that again. Last weekend was the 2022 edition of the Boston Calling festival. Like so many other events, this festival has been twice delayed since 2020, but this Memorial Day weekend, crowds finally descended upon the grounds of Harvard for a weekend of great music.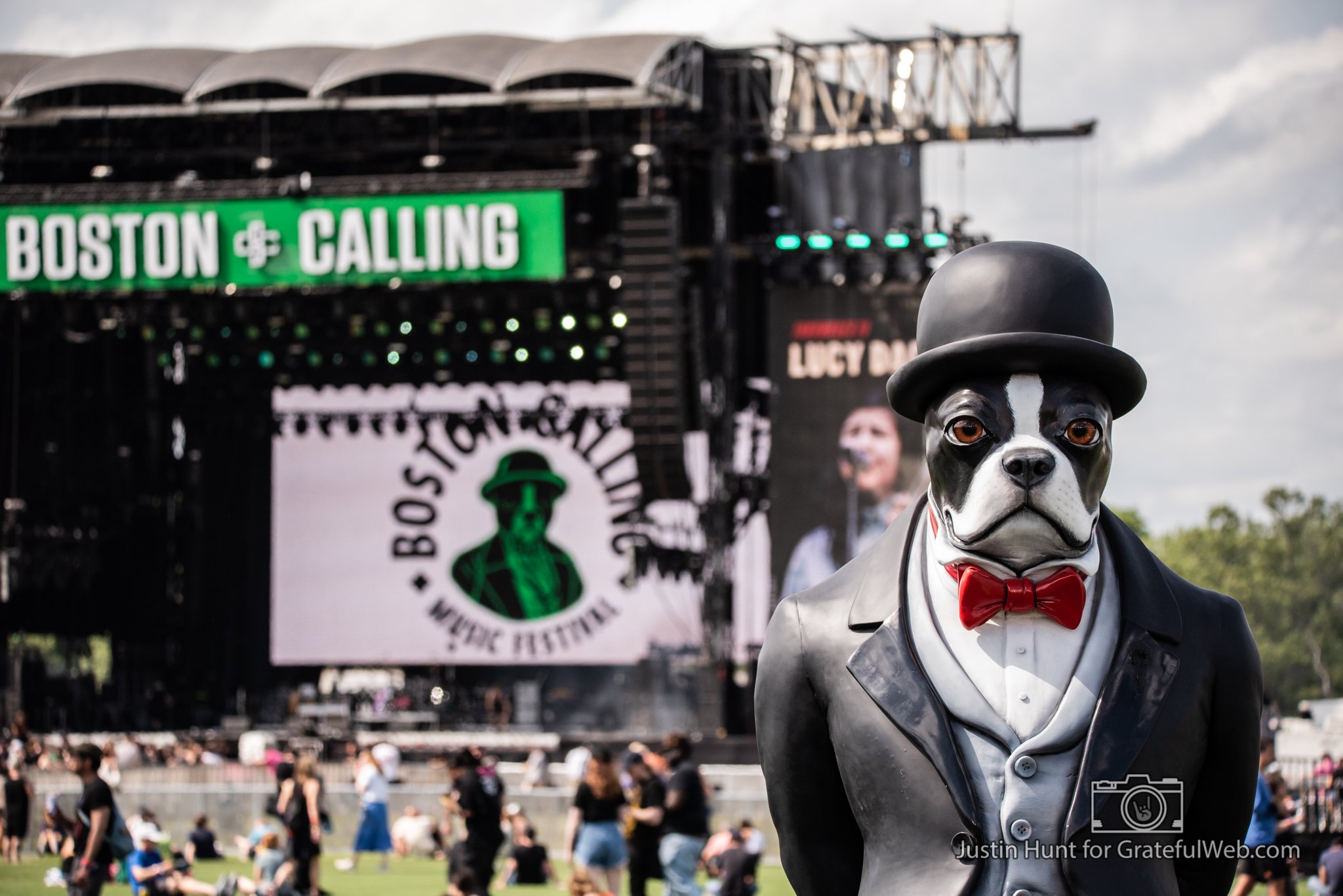 With the delay of the festival, Boston Calling saw changes occur to its lineup. Of the more than 50 bands originally announced for the 2020 show, only 4 of those performed this year.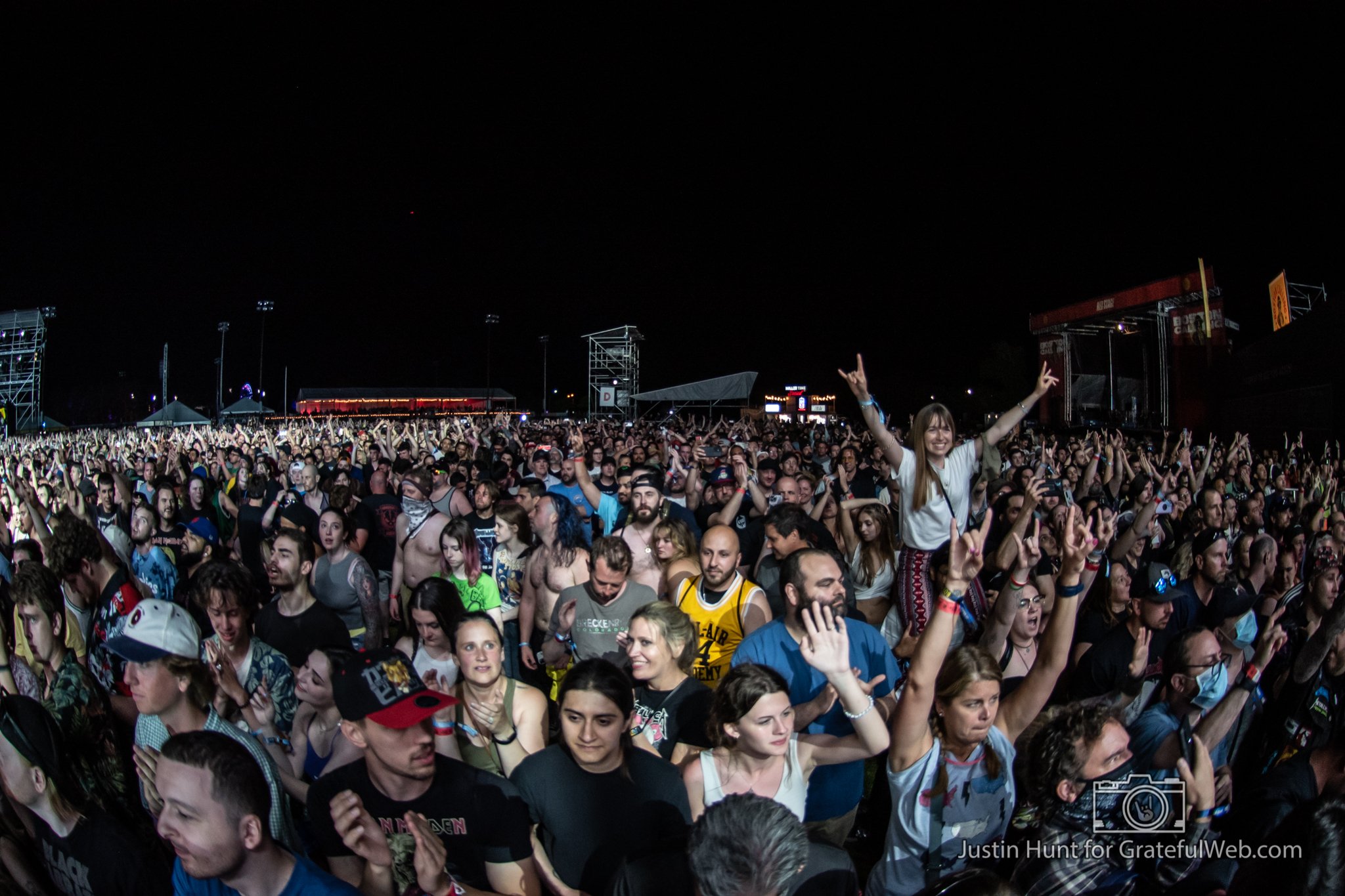 Originally set to be headlined by Foo Fighters, Rage Against the Machine and the Red Hot Chili Peppers, none of these headliners would make it to the final dates. When the 2022 dates were first confirmed, only Foo and Rage were announced, as the Chili Peppers would now be playing Fenway as part of their own tour. Just before the full lineup was released this past January, Rage Against the Machine dropped off, for undisclosed reasons. When the full festival lineup was released, we now had Foo Fighters, The Strokes and Metallica as their headliners. In March, we tragically lost Foo Fighters drummer Taylor Hawkins, causing them to pull out of the festival. The legendary industrial band Nine Inch Nails was announced to fill their absence.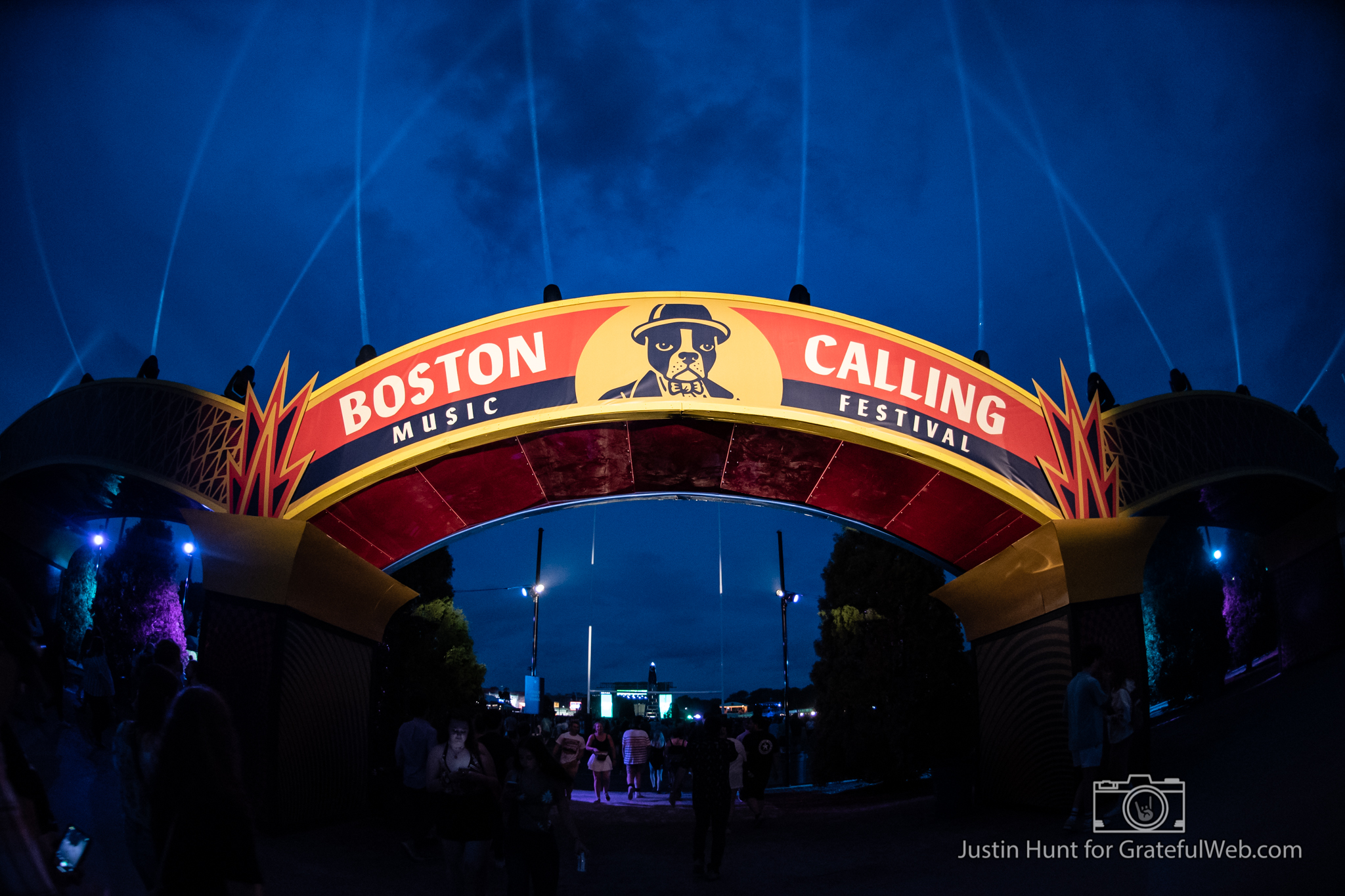 Which finally brings us to the weekend of the show. Friday afternoon, the festival was off to a great start. With four stages on the festival grounds, there was never a moment where you couldn't find live music being played. The two main stages, Red and Green, would alternate with each other all weekend long, while the slightly smaller Blue stage and the local-band featuring Orange stage would alternate at the other end of the fields. The first performance of the weekend being Paris Jackson, daughter of the late Michael Jackson. If you're looking for anything like MJ's music, you won't find it here, but Paris is a great singer and guitar player, with a rockin' band backing her up. Meanwhile, over on the Blue stage was Pom Pom Squad, who last year released their debut album, Death of a Cheerleader.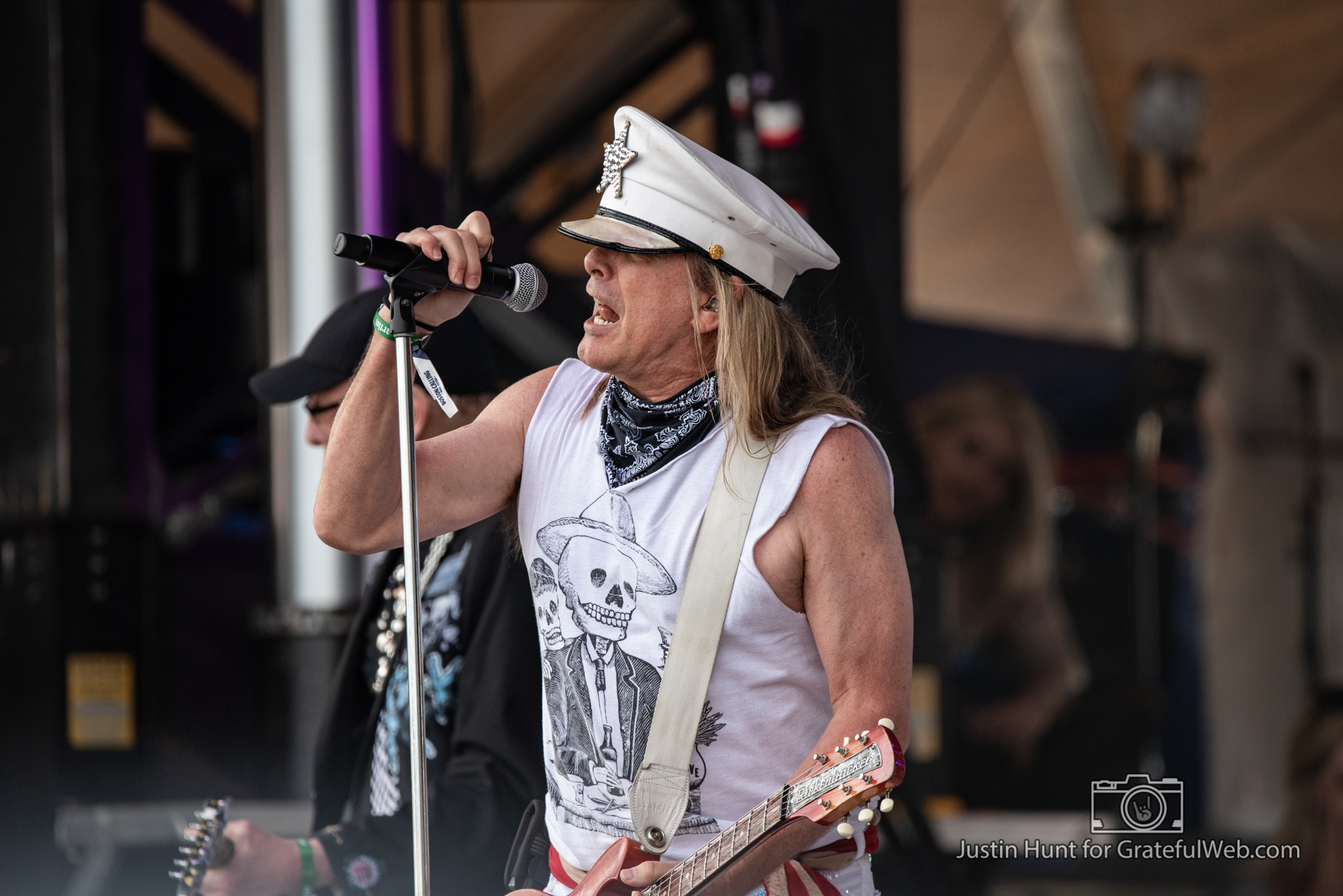 The day was full of great bands, like The Struts playing a rocking set on the Green stage, and the legendary Cheap Trick on the Red stage. Cheap Trick has been around a long time, and while it's no longer the original lineup, with vocalist Robin Zander's son now on bass and guitarist Rick Neilson's son on drums, you can't deny the catchiness of their songs. During "I Want You to Want Me," Paris Jackson, who had been watching from side-stage, took off her shirt, and ran out on stage whipping it around. Robin then shared the mic with her to sing the rest of the song. You just never know what is going to happen at a festival with this many different acts performing.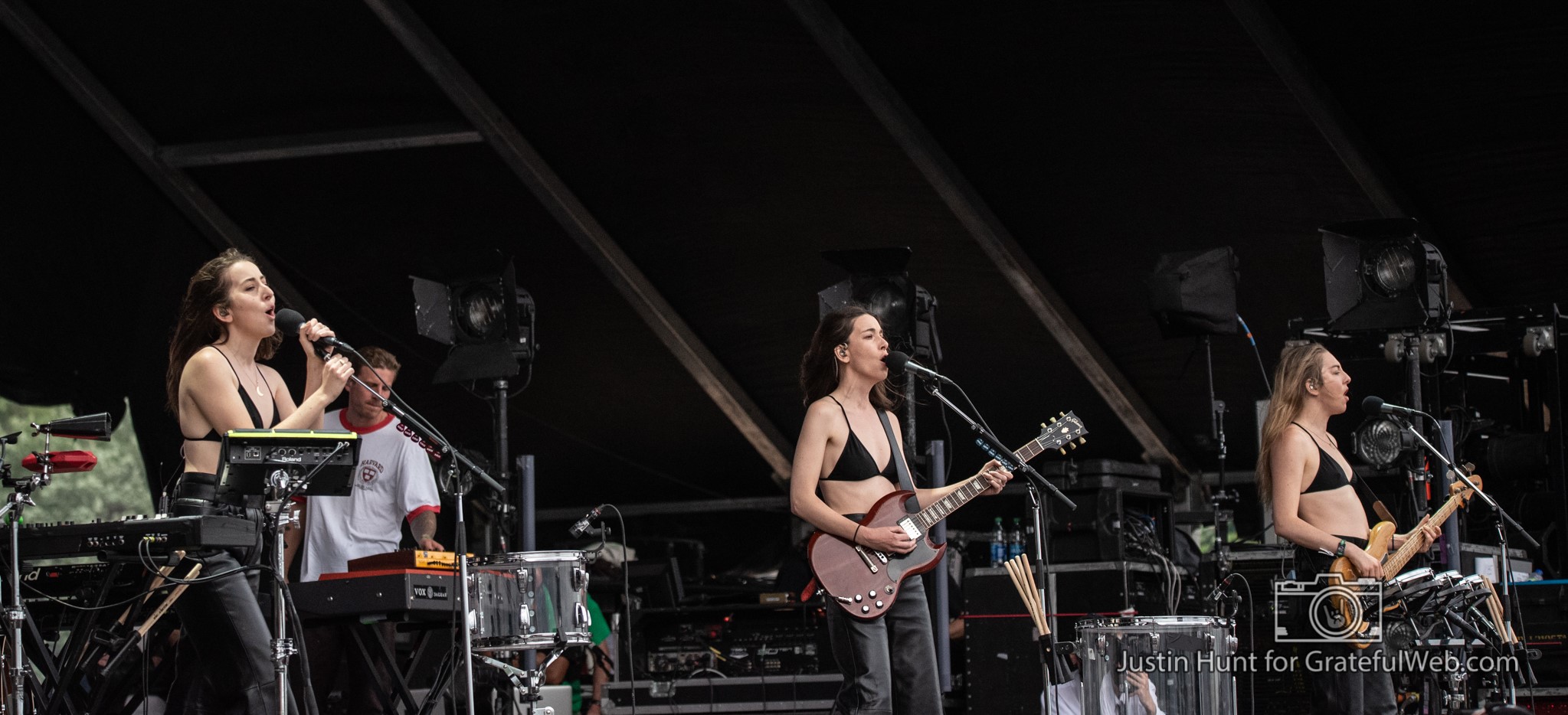 Later in the afternoon we got a set from Haim, a band of three sisters, who put on a large, energetic show. Many people in the crowd saw them last play at the House of Blues in Boston, and were impressed by their ability to command a large crowd with their show.
Headlining the Blue stage was the iconic Avril Lavigne. Her debut album was released twenty years ago this month, and she still looks and sounds great. Songs like "Complicated," "Sk8er Boi" and "Girlfriend" have become nostalgic classics, with a packed crowd singing along to every song. She recently released a new album, Love Sux, which she wrote with her fiance, Mod Sun. Mod Sun made an appearance during her set, to perform one of the new songs, on which he is featured.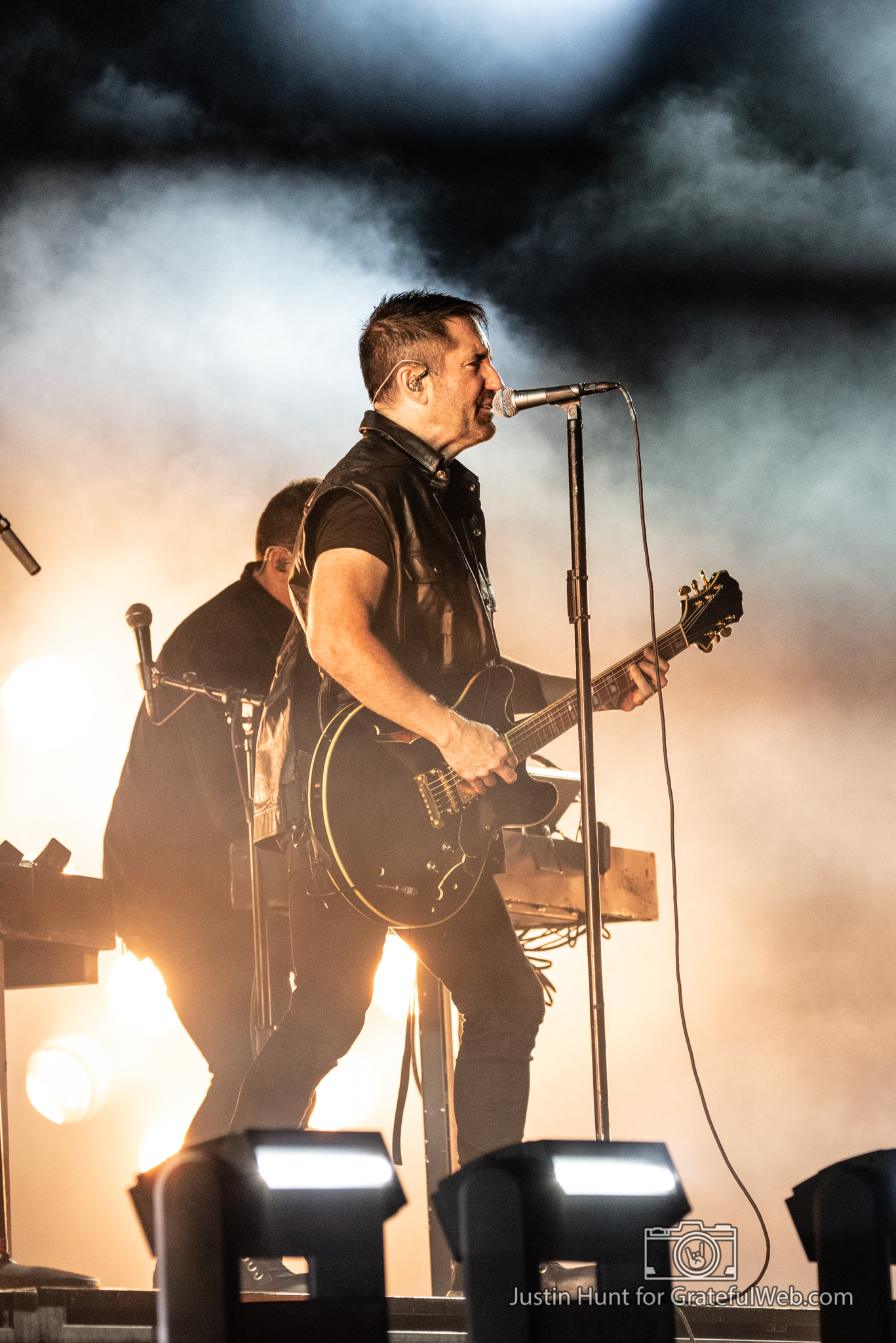 Friday night was closed out by industrial legends Nine Inch Nails. NIN has been around a long time, and when Trent Reznor and the rest of the band step on stage, they know exactly what their doing. Playing on a relatively dark stage with lots of smoke and strobe lights, so you can focus more on the music, verses what they look like, their blistering set included great songs like "Wish," "Only" and of course huge hits like "Closer," and finishing the show with "Hurt."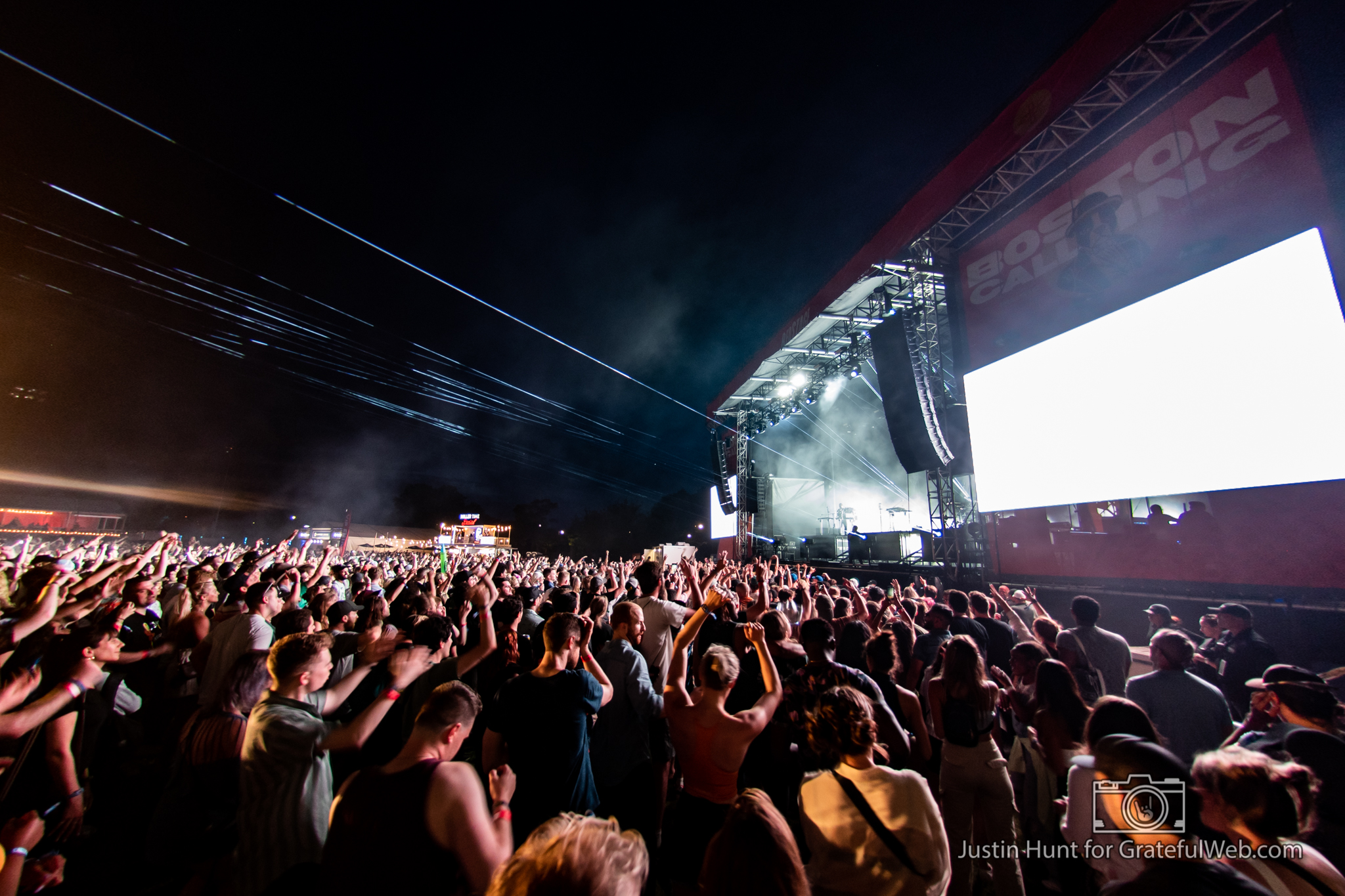 Trent spoke to the crowd during the show, and expressed his regret that they were there due to what had happened to Foo Fighters. At this point, he also made many people aware of what had been announced only a short time earlier in the day, that somebody in The Strokes had Covid, and they were canceling their headlining performance on Saturday. With only a day of notice, NIN stepped up to play a second set on Saturday night. A huge thrill for Nine Inch Nails fans, but a big disappointment for fans of The Strokes, who haven't played in Boston since 2005!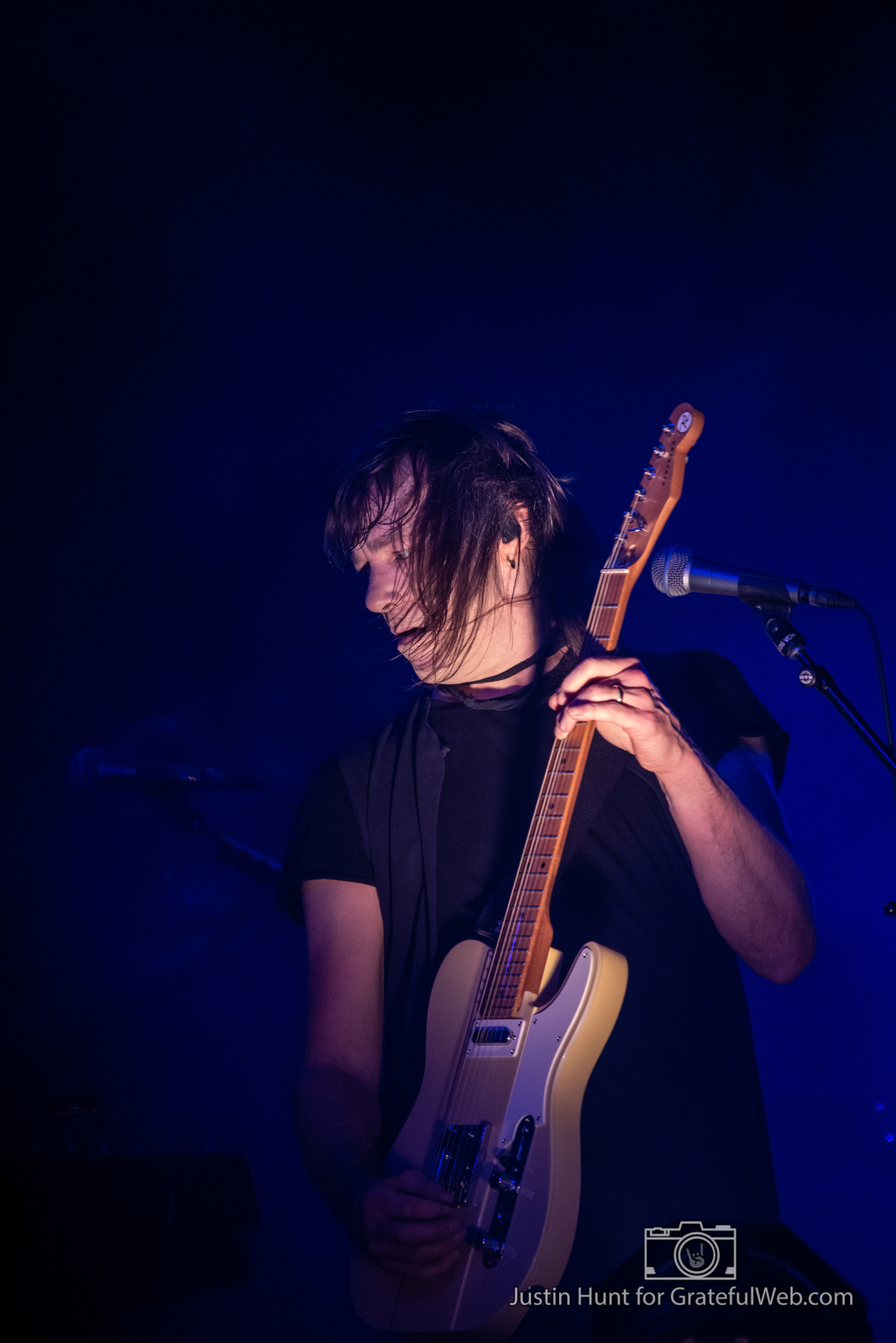 Saturday was a wash for many, both metaphorically and literally. Starting off with the cancellation of The Strokes, the afternoon was also filled with massive thunderstorms. For a large portion of the afternoon, the festival was forced to be evacuated into the nearby arenas, while the crowd waited for the storm to pass. In the time while the grounds were evacuated, King Gizzard and the Lizard Wizard, who were headlining the Blue stage, had to drop off due to a positive Covid case in the band.
When the weather finally passed, an abbreviated schedule was posted. Only seven bands would be performing that evening, with highlights being Black Pumas, Run the Jewels, and Nine Inch Nails' second show. Impressively, of the 22 songs NIN played Saturday night, only 4 of them had been played during Friday's show, giving a real treat to diehard fans who were there.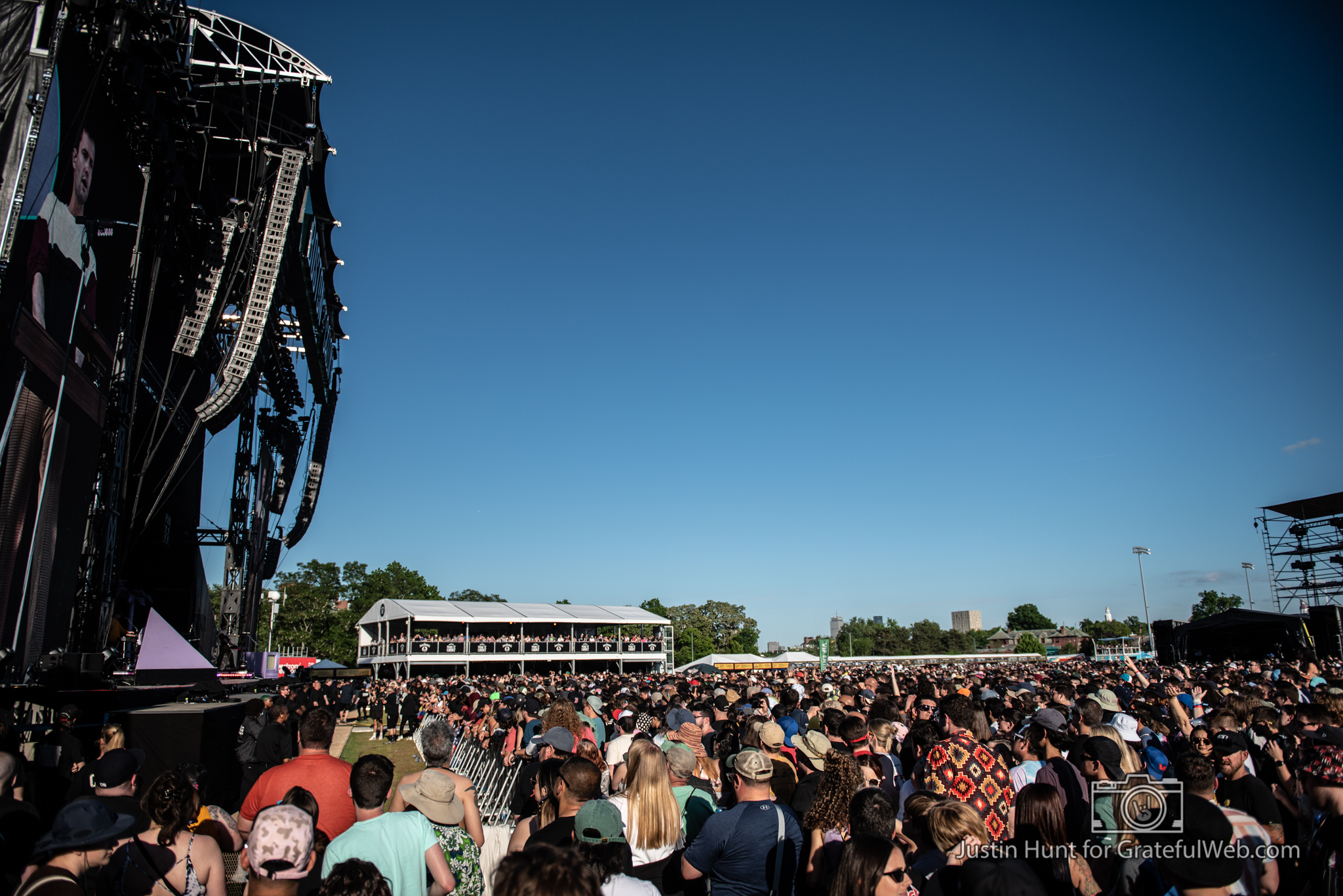 Sunday morning, the skies were clear, and the festival was packed. Reports say the crowd was approximately 30% larger than on Friday night, which is often the case when the mighty Metallica comes to a festival.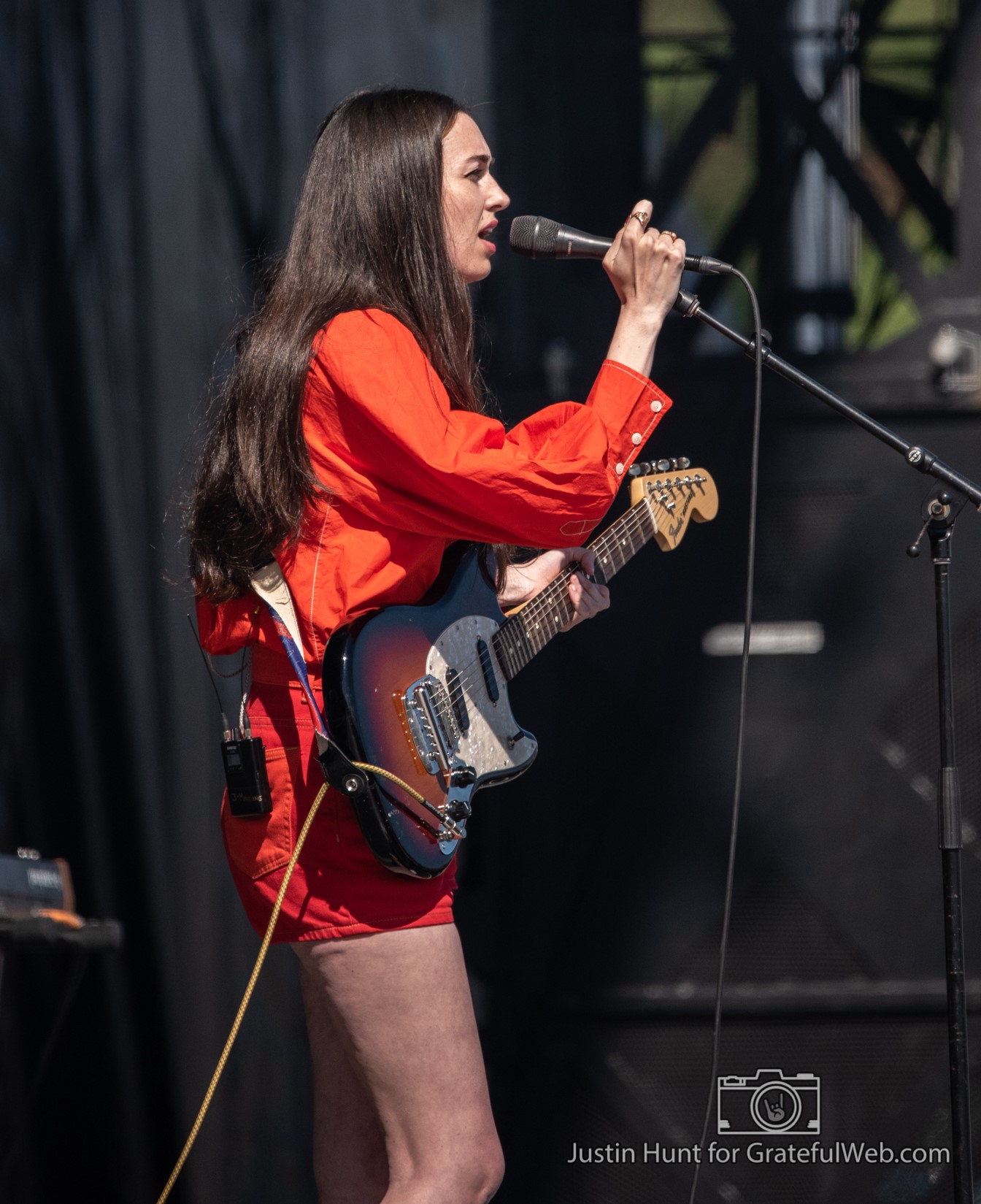 The Green stage was kicked off by Peach Tree Rascals, whose song "Mariposa" was a viral hit on TikTok. Other indie favorites like Horsegirl and Cults played throughout the afternoon. Over on the Orange stage, which was all dedicated to local acts, we caught a ripping set from Paper Tigers, a fan-favorite. Fresh off of a recent performance on the season finale of Saturday Night Live, Paper Tigers played to a packed crowd at the Blue stage.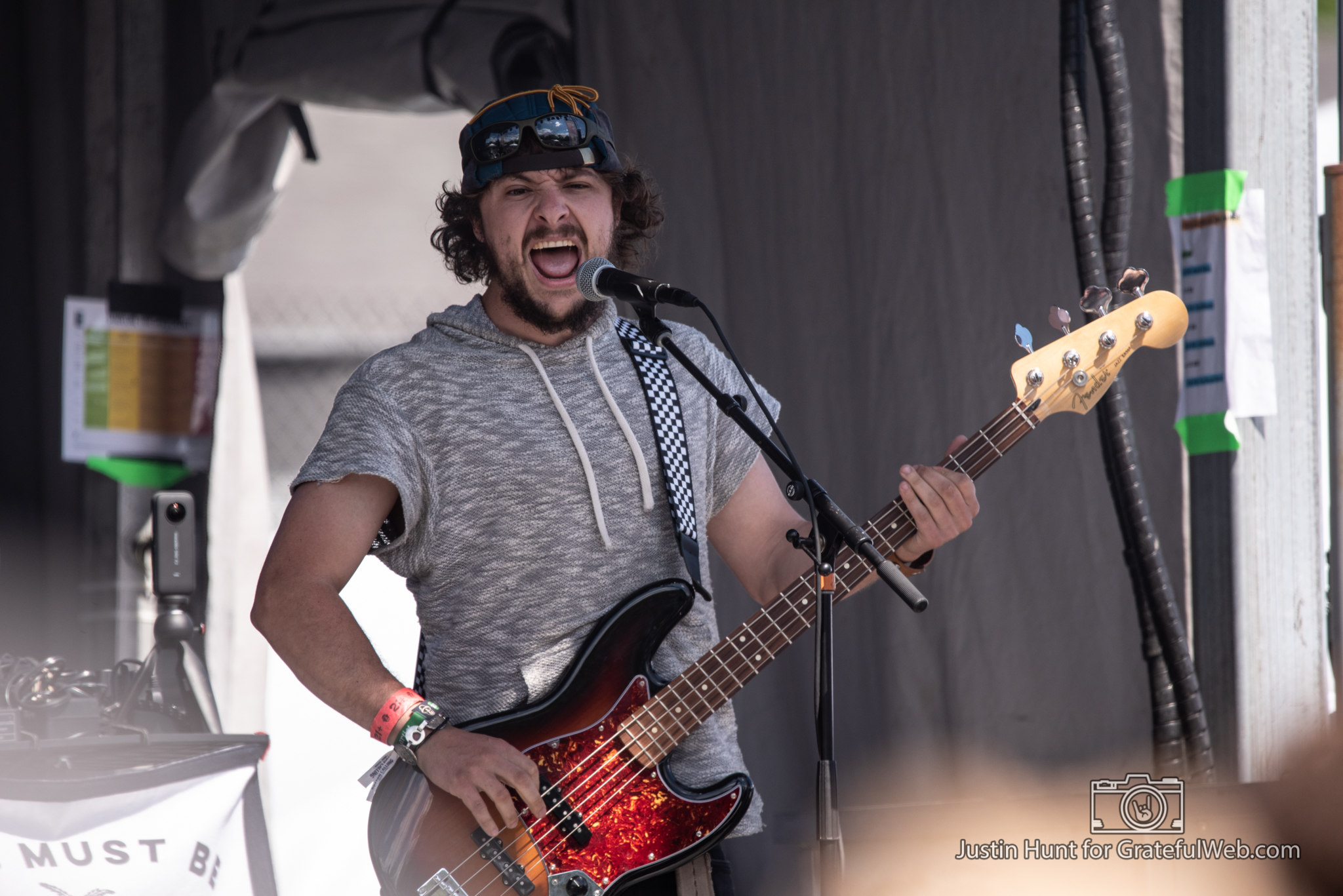 By the time Modest Mouse hit the stage around 5pm, the area between the two main stages was absolutely mobbed with people, and it would remain that way for the rest of the night. UK's Glass Animals put on an energetic set, before handing it over to the final Red stage act of the weekend, Weezer.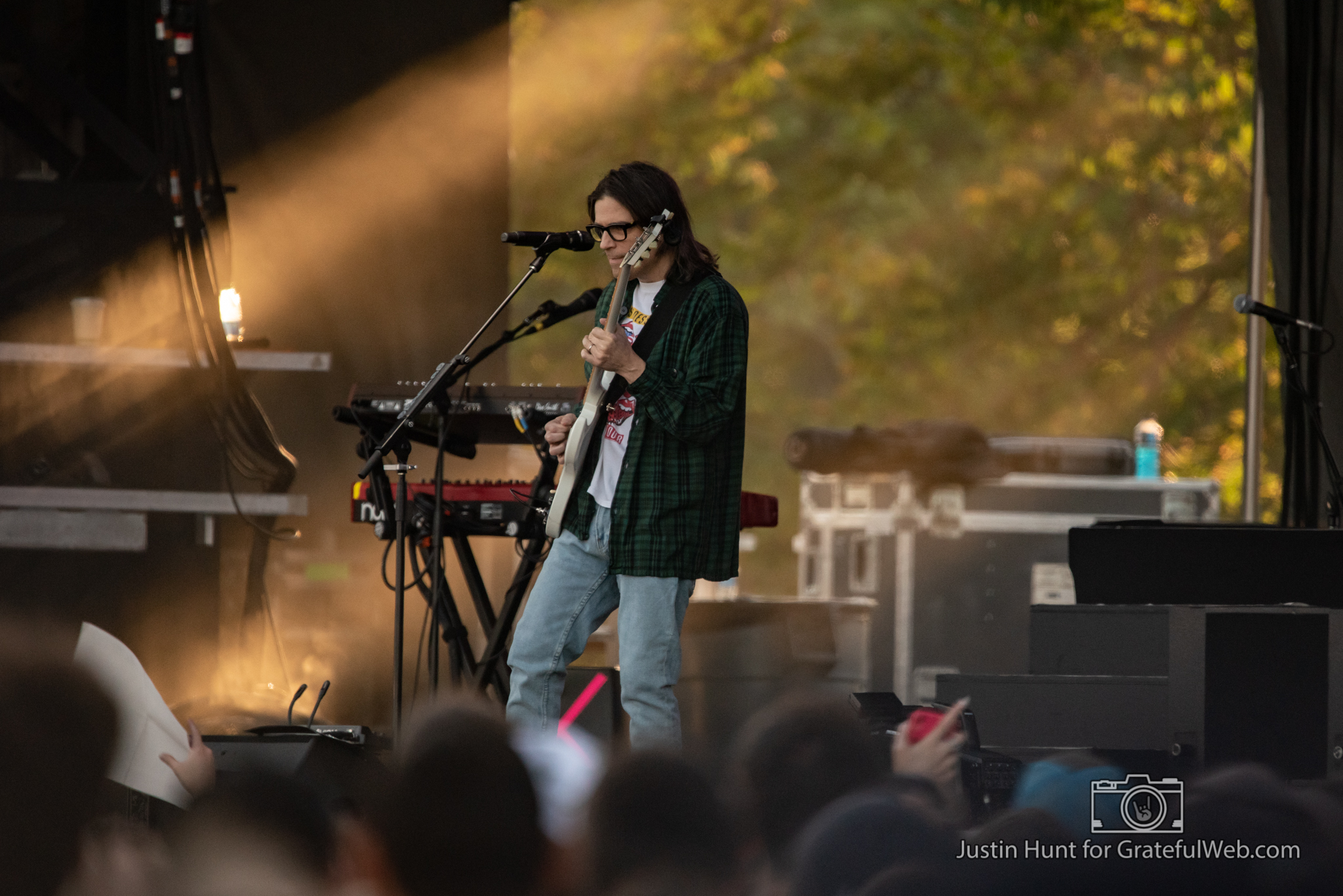 From the first note of "Hash Pipe" to the final beat of "Buddy Holly," Weezer had the whole crowd singing along. Last year, Weezer released a cover of Metallica's "Enter Sandman," as part of a tribute to The Black Album that Metallica had put together. Frontman Rivers Cuomo said they've been playing it lately, but decided tonight wasn't the right night for them to. They instead played a cover of Nirvana's "Lithium," which was fitting, given Rivers' look tonight. With a loose, green flannel shirt on, he looked like he had stepped right out of the 90's grunge movement. One thing that can be said about Weezer, is they have fun with what they're doing… They'll have almost a completely different look every time you see them. Aside from their huge hits, a highlight of the crowd that had anybody, Weezer fan or not, singing along, was their cover of Toto's "Africa."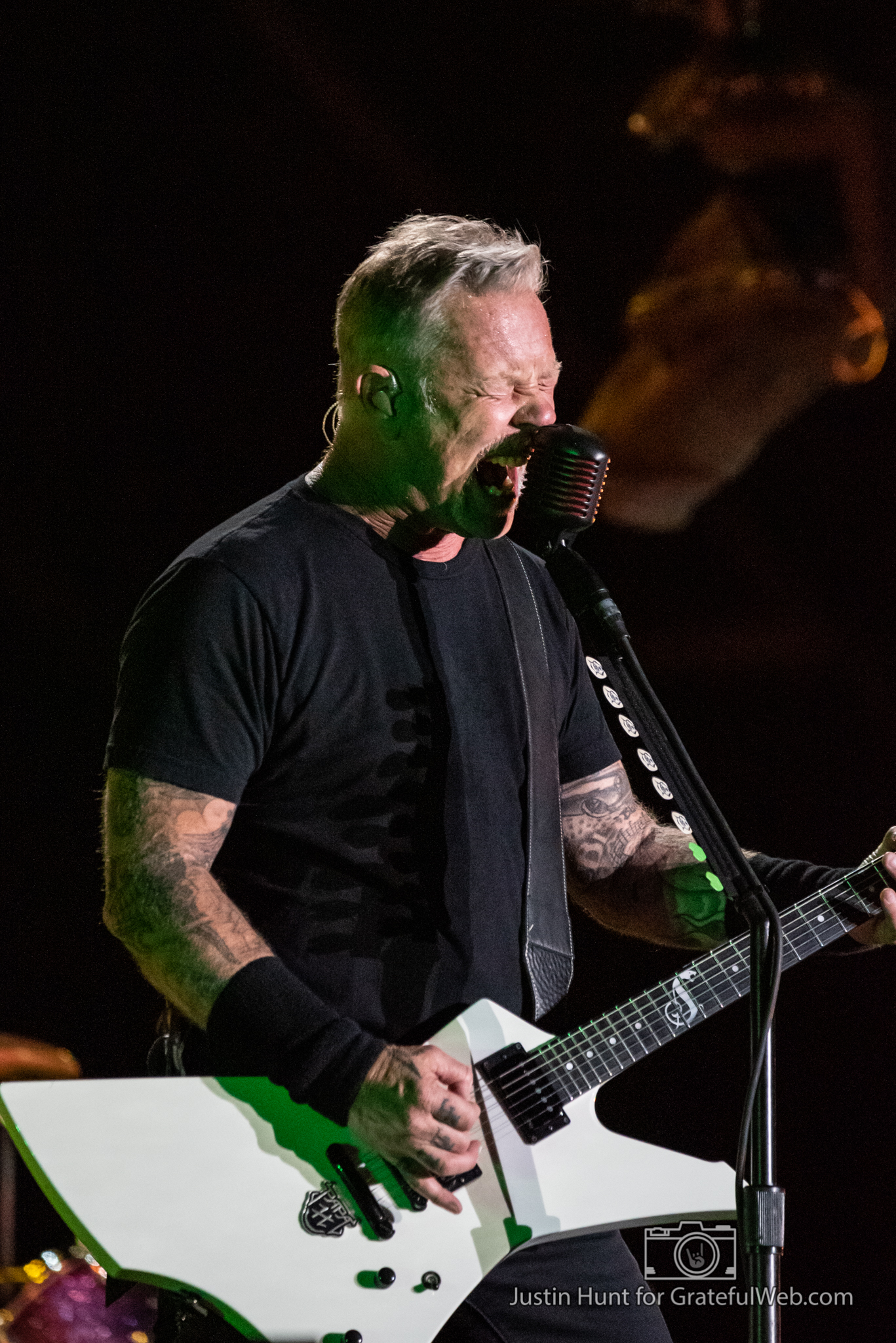 As soon as Weezer finished, there was only one act left on one more stage for the entire festival. All fans in attendance pushed as close as they could to the Green stage, as Metallica hit the stage. Two nights earlier, Metallica played a show at a festival in California, playing a set that was from start-to-finish, what you could call a greatest hits setlist. Fans tonight were delighted to hear less-regularly played songs, like opening the show with two songs from early in their career, "Whiplash" and "Ride the Lightning." Hits like "Memory Remains" and "Sad But True" would find the crowd singing along at full volume. During a pause in "Fade to Black," frontman James Hetfield addressed the crowd, letting people know that if you struggle with anything in your life, that you are not alone.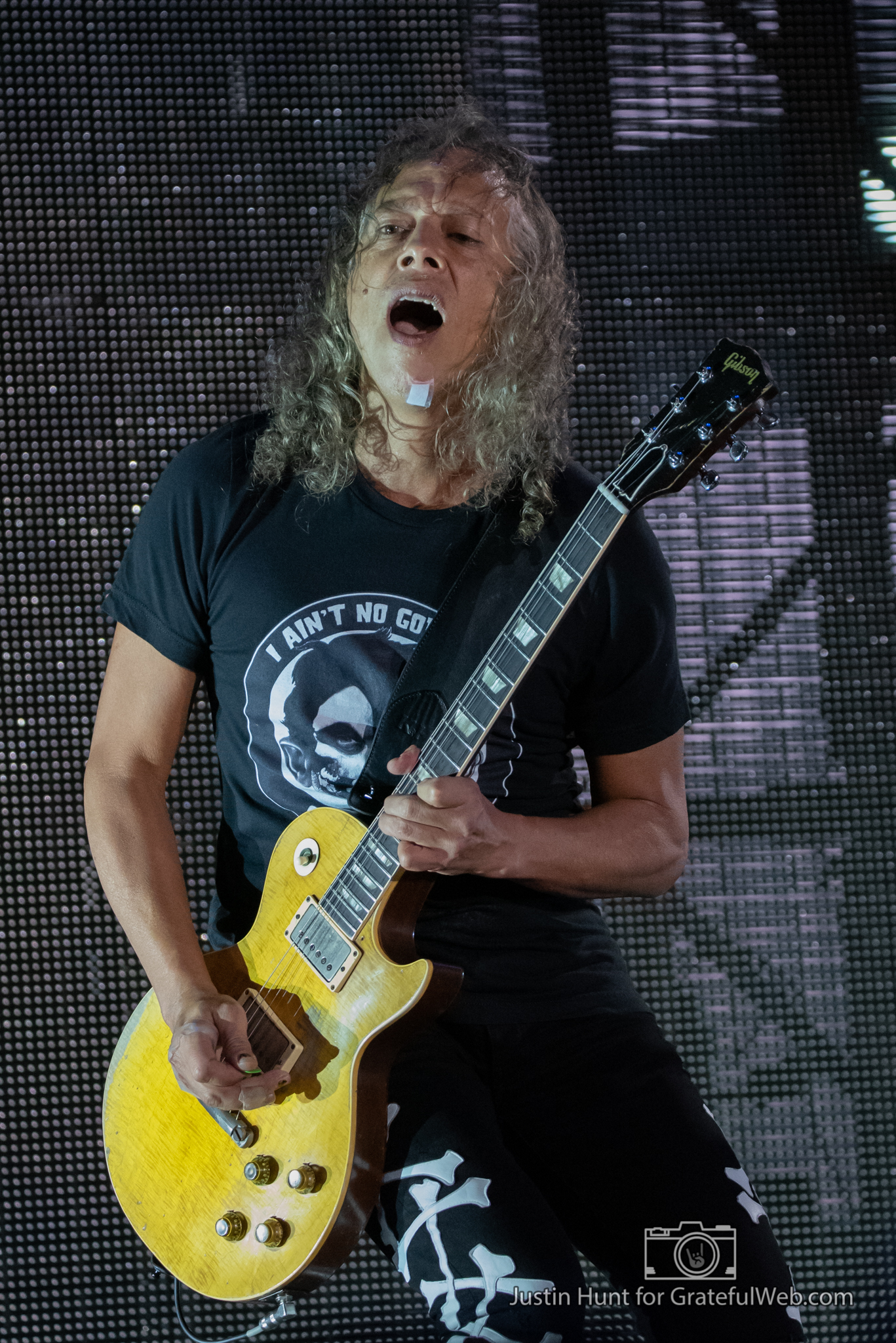 After their seminal song "Master of Puppets," the band left the stage, with their logo spanning the many screens that made up their backdrop. The intro track to "Battery" started to play, and the band came back out with a powerful three-song encore. Before guitarist Kirk Hammett started the intro to "Nothing Else Matters," he played a little tease of Boston's "More than a Feeling." As he transitioned into "Nothing," he completely botched part of the intro, which he then played up, and collapsed to the stage in embarrassment. A great sport, with a huge smile on his face, he got up, ran over to the microphone, and said "Boston, you kick so much ass, I got distracted and messed this up. Let's try this again." He resumed the intro, and while playing it correct, you could tell he was fired up, playing it at a pace quite faster than before.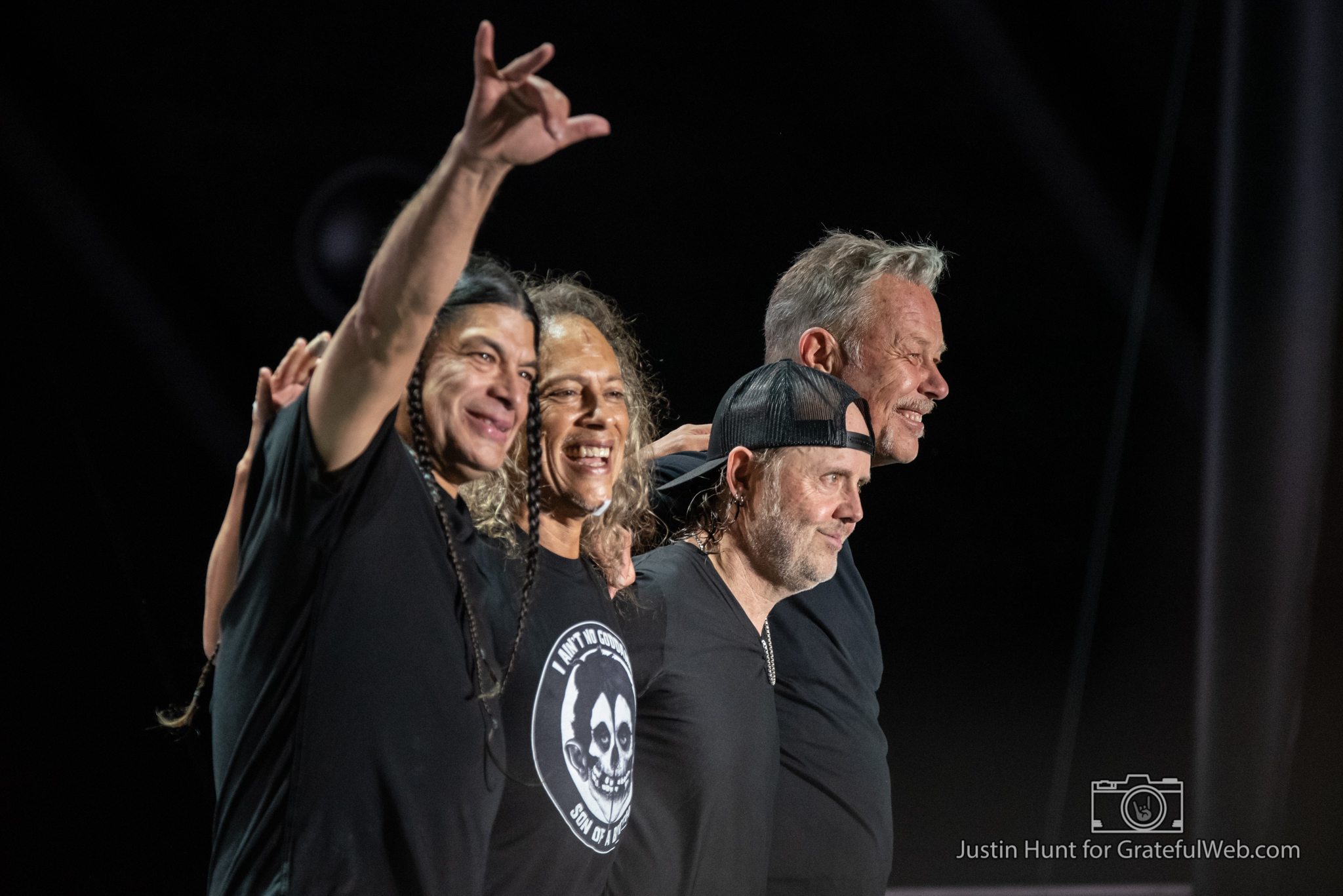 The entire weekend ended with arguably one of the biggest hard rock songs of all time, "Enter Sandman." The show ended with a bang, literally, with fireworks on stage during some of the big cues in the song. After the show, drummer Lars Ulrich addressed the crowd, saying "I don't know about you, but I think Metallica should play Massachusetts more often than every 5 years, right?!" The audience agreed, and hopefully it won't be that long before these San Francisco titans return to New England.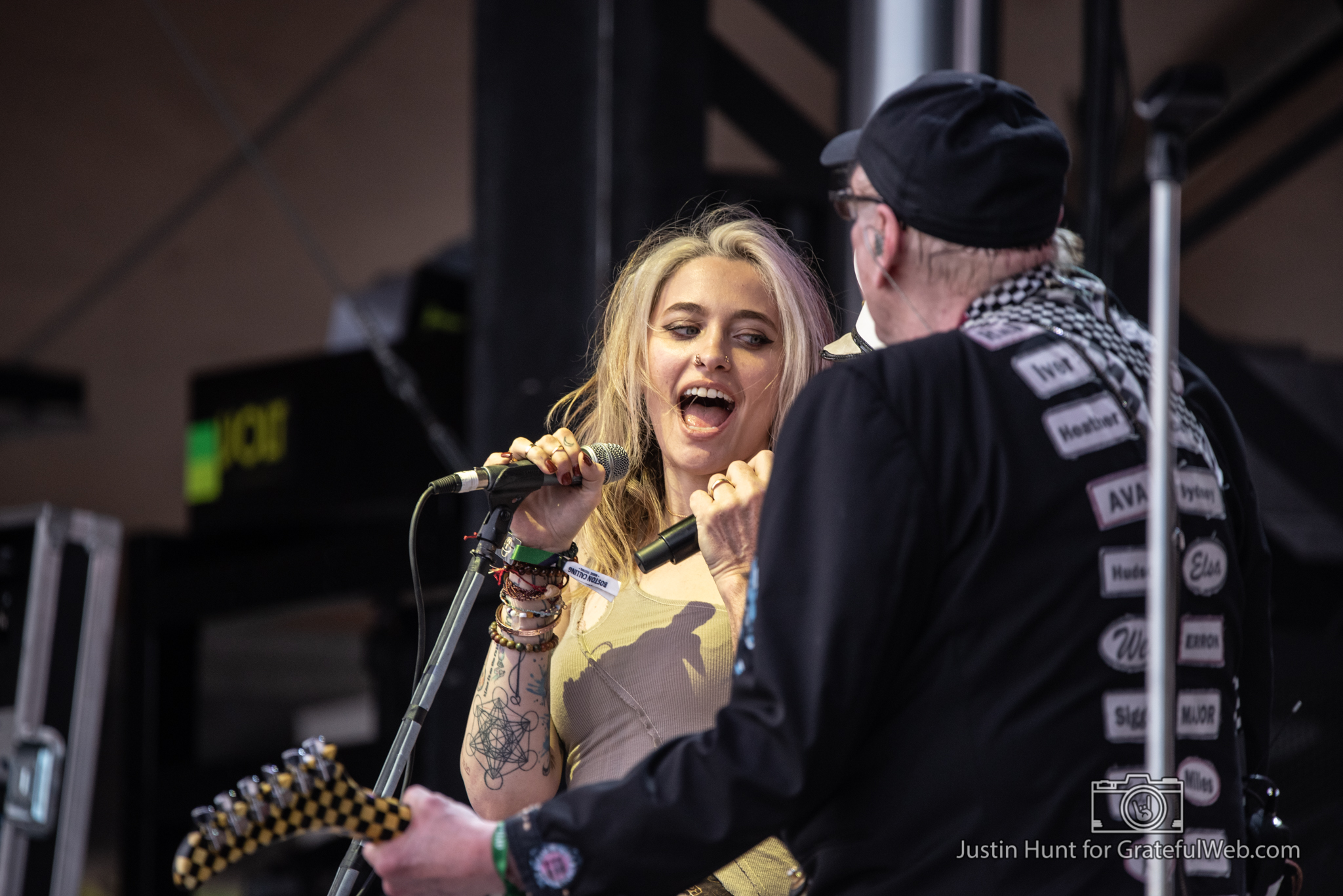 Despite the multiple delays, multiple lineup changes, and major weather impacts, Boston Calling 2022 turned out to be a success. For most people in attendance, this was their first music festival since before the Covid-19 pandemic, and people were ready to rock. Coming off the success of this weekend, it's going to be exciting to see what Boston Calling pulls together for the 2023 edition of the festival!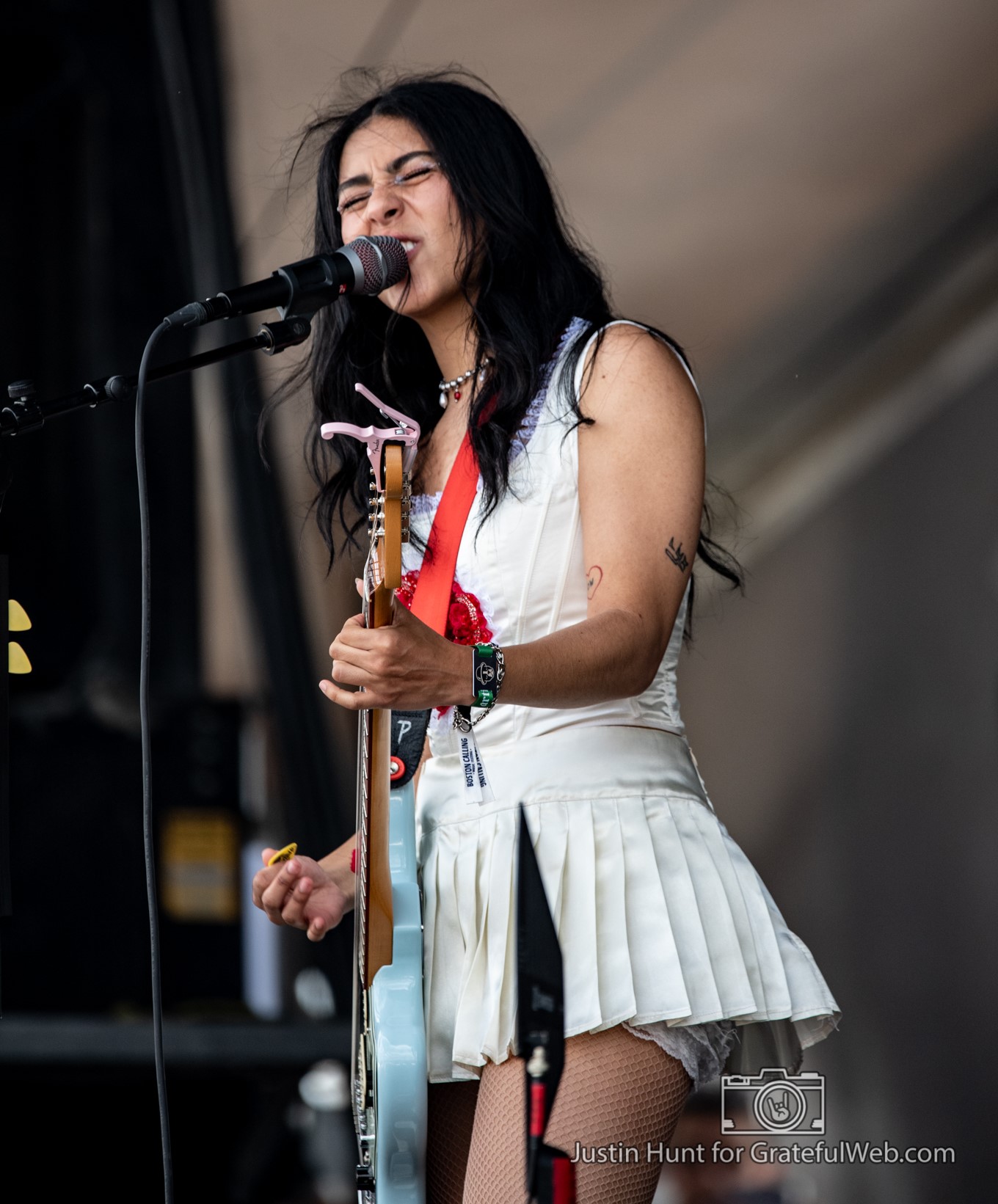 Check out more photos from Boston Calling 2022.