Boston's very own Boston Calling Music Festival proved to be an overwhelming success in its second round.  The skies were clear, the air crisp, and the breeze from the harbor was endlessly refreshing.  Once inside the event, attendees were greeted with not only the music coming from the stage but also with the smell of funnel cake, hamburgers, and french fries.  If that's not enough to get your taste buds' attention, the event also featured gourmet food stands such as a local flatbread company and a chicken-and-rice-themed vendor.  The festival had two stages – Red and Blue – and festival-goers were strategic in bouncing between the two so they could get up close for their favorite acts.
Saturday's festival had a diverse crowd, including the many college students from Boston's colleges and universities, older adults, and even some families with their children.  The earlier part of the day featured some lesser-known yet wonderfully talented indie and rock bands such as Okkervil River, Bat for Lashes, The Airborne Toxic Event, and Providence's own Deer Tick.  As the day turned into the night and the clock wound ahead, the crowd grew.  Anticipation was in the air for two of the bigger events: Local Natives and headliner Vampire Weekend.  Local Natives performance was entrancing, filled with songs from their new album "Hummingbird" that appeal to all different people due to the wide variety of instrumentals and tempos. 
At last it was time for Vampire Weekend, perhaps the most anticipated performance of the day.  After having recently released their newest album, there was a great deal of excitement in the air for this quirky group.  The band played their greatest hits – "Diane Young," "Giving Up The Gun," "Holiday," to name a few – and didn't shy away from playing some slower songs from their most recent album, including "Hannah Hunt" and "Obvious Bicycle."  After leaving the stage after almost an hour and a half of performance, Vampire Weekend was summoned back for an encore, giving the crowd two more songs to add to their night.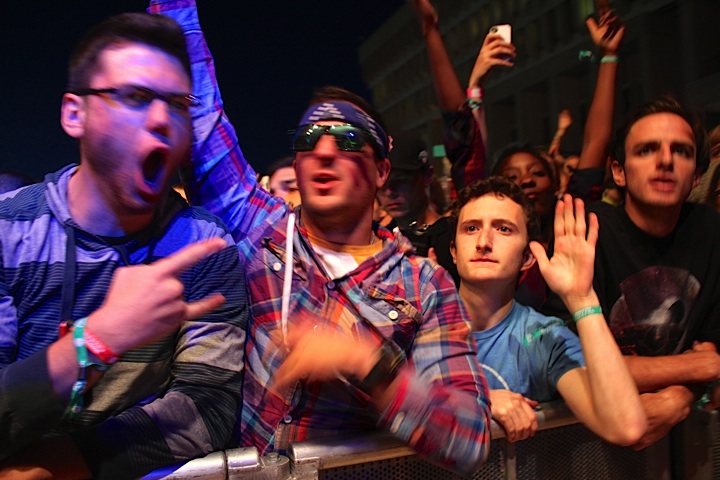 Sunday's crowd and line-up was entirely different from Saturday's.  The theme shifted from indie/hipster vibes to electronic dance music, hip-hop, and R&B.  Even the crowd was different, filled with excited college students and nearly no families or small children to speak of.  Sunday's artists included Flume, Flosstradamus, and Solange.  Towards the end of the night, the crowd was ready to dance and sing along with Major Lazer, whose performance was energetic and interactive.  He crowd-surfed while standing in a giant ball, bringing out endless excitement from the young crowd.  One of the most highly-anticipated performances of the night was next.  Kendrick Lamar shifted away from electronic dance music to rap and hip-hop, impressing the crowd with his rhymes and rhythm.  Headliner Passion Pit followed Kendrick Lamar with a much different vibe that combined synth-pop and electronic dance.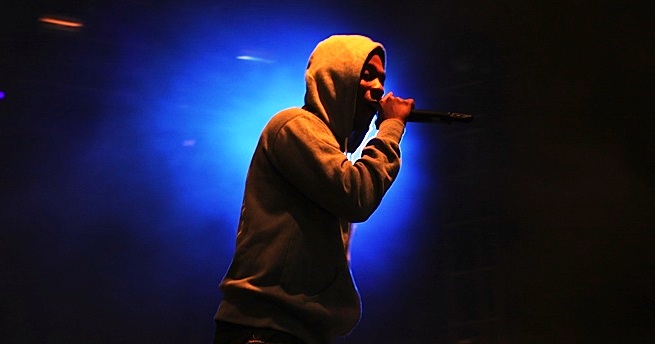 No matter who your favorite artist, Boston Calling was sure to have something for you.  The line-up had such a wide range of genres and performers, each of which put on a show to make the crowd smile, dance, and maybe even discover a new favorite band.  Just after the festival's close, it was announced that a third Boston Calling will be taking place Memorial Day Weekend 2013.  So here's to another round of phenomenal music, entertainment, and fun.