Few instrumentalists carry more respect than Adam Deitch & Borahm Lee, who together form the renowned live-electronic act, Break Science. 
On February 2nd, the hybrid producer/instrumentalist duo will officially mark their return with a brand new EP, Mecha Flora. Grateful Web caught up with Adam Deitch to talk about their brand of live instrument-infused electronic music and its meditative, cathartic effect on listeners.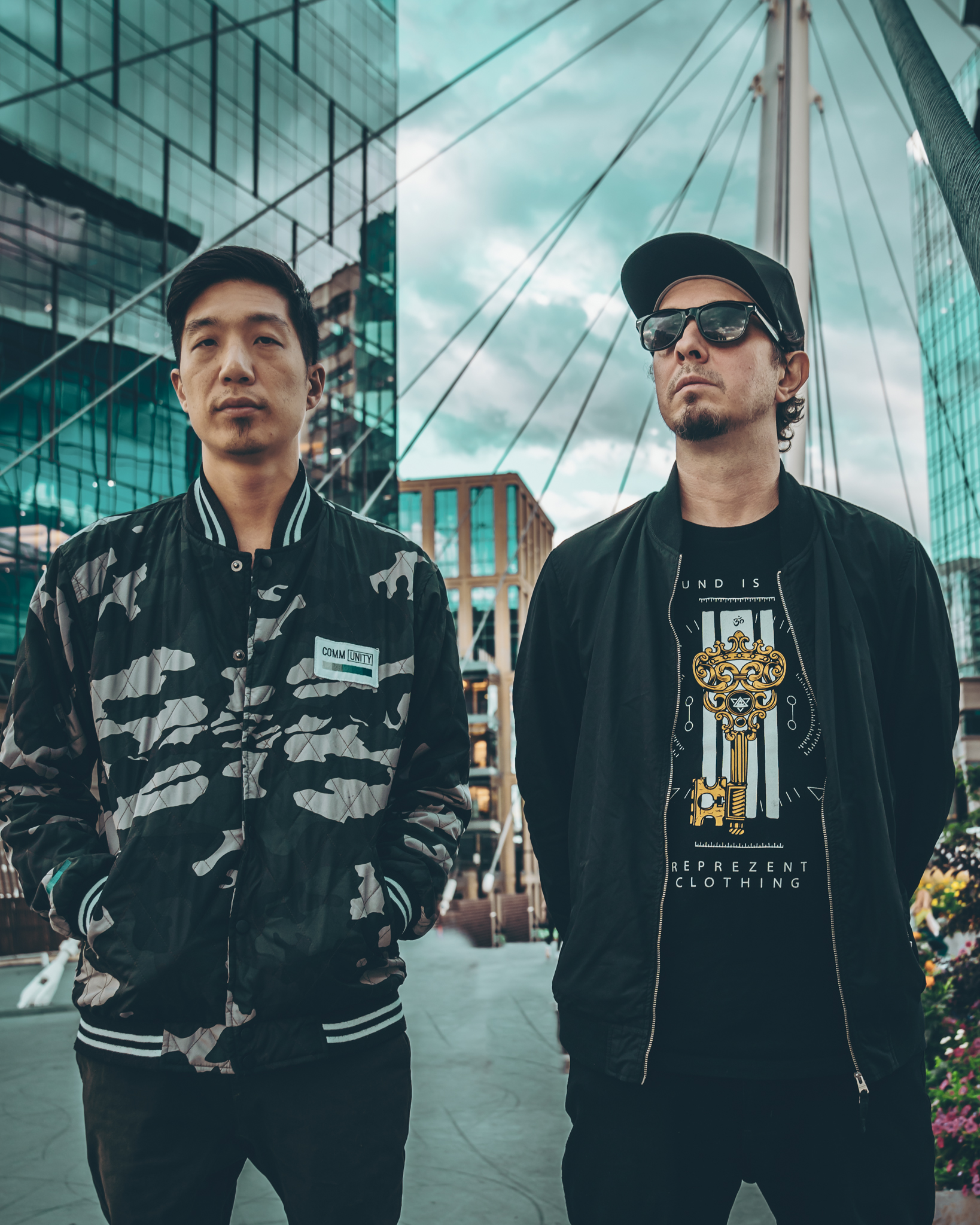 On February 2nd, the duo will celebrate the EP release with a headline debut at Denver's Meow Wolf Convergence Station. Tickets can be found here: https://tickets.meowwolf.com/events/denver/break-science
Adam Deitch says, "It is one of the absolute COOLEST places we could possibly play. All those colors, secret rooms, drums hanging from the ceiling, art galore is truly inspirational to be around."
Deitch & Borahm were quarantined like the rest of the world throughout the COVID-19 pandemic, but benefited by living only 7-minutes walking distance apart from each other in their current homes in Denver, CO. These isolated recording sessions often featured Lee's living room piano and drum set, an organic approach that empowered the producers through a dark time and invigorated the Break Science project in the process. As per their patented style, Mecha Flora is Break Science showing without telling listeners just how empowering and meditative this style of music can be.
GW: "Share the Stealth" feels like it should be on a movie soundtrack. What's the inspiration behind that track?
Adam Deitch: We like to make music that is visual. We love movies, documentaries, and anime which inspire our sound.
GW: It has the tension of a heist into a relaxed, steady 4/4. Tell us more about the MC on the tracks, "Steady Within" and "Live Twice."
Adam Deitch: Niko Is has been touring with Talib Kweli and is a major figure in the Dave Chapelle event scene. Lily is a local vocalist who can sing/rap/write/play guitar. She is a force!
GW: Are there any other specific artists that inspired your sound on Mecha Flora?
Adam Deitch: Kaytranda and Keifer
GW: You've got some dates coming up thru the spring and then Summer Camp Music Fest! What can we expect to see out in Chillicothe IL this year?
Adam Deitch: A new and improved Break Science that can weave between hard hitting bass music while at points setting into "jazz meets hip hop" infected jams that soothe the soul. 
GW: And who doesn't need a lil more soul soothing in their lives? Will Break Science continue to play out more and make more music in the future?
Adam Deitch: Absolutely! We are inspired and excited for what's to come