JUNO Award-winning duo The Bros. Landreth deliver soul-stirring lyrics, mesmerizing musicianship and heavenly blood harmonies on its "polished and profound" (American Songwriter) new album 'Come Morning,' out today, May 13. 'Come Morning' is cathartic, transformative, and Joey and Dave Landreth's most vulnerable record to date. Across 10 tracks, the brothers confront past demons from abuse and addiction, challenge ideas of toxic masculinity, process heartbreaking loss and seek to change a cycle of toxic family narratives.
Listen to 'Come Morning,' here: birthdaycake.ffm.to/comemorning
While the born-to-collaborate brothers have been previously recognized for their spontaneous "bluesy instrumentation" (Pollstar) and "quiet storm of slide guitar solos" (Rolling Stone), and have drawn comparisons to The Band, The Allman Brothers and Jackson Browne, they step outside of their comfort zone on 'Come Morning' to create an album rooted in intentionality. Listeners will find The Bros. Landreth experimenting with new vocal runs, song arrangements and instrumentals that support the stories of each song — moody and atmospheric synth, organ, textured guitar and more.
"Every single album provides an opportunity for some type of growth and transformation," says The Bros. Landreth. "It's not mandatory of course, but every time we head into the sandbox to make something new, we feel that little incessant tug encouraging us to push a little bit further, to reach for something just slightly out of reach. You don't have to answer that call every time and some days, try as you might, you just don't rise to it, but it's always there. I really believe that we rose to the occasion with these songs and we allowed ourselves to step outside of what was comfortable to make something honest, vulnerable, and real."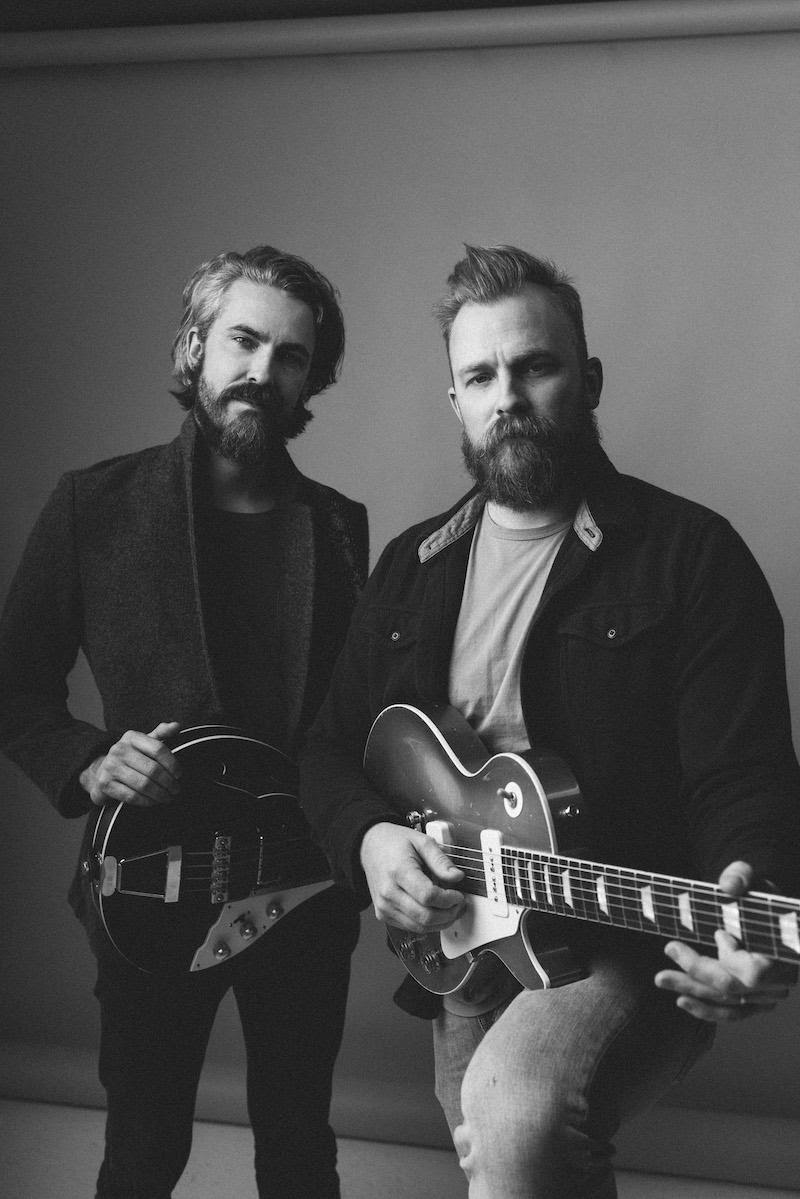 On "Stay," the opening track of 'Come Morning,' The Bros. Landreth express a wayfaring musician's desire to settle down and plant family roots, while the grooving "Drive All Night" is a nod to the band's progression as musicians with mellotron flutes and indie-pop rock vibes. The album's title track gives permission to release feelings that we are often told to suppress, while Joey and Dave Landreth confront family skeletons on songs like "Shame" and "Corduroy." The brothers enlist Republic Records' Leith Ross on the album's feature song "Don't Feel Like Crying (feat. Leith Ross)," which remembers the emotional shadows that loved ones leave behind when they're gone.
Listen to "Don't Feel Like Crying (feat. Leith Ross)," HERE.
The Bros. Landreth will tour the U.S. in June, kicking off at Long's Park Amphitheater's Summer Music Series in Lancaster, PA before heading to New York City, Philadelphia, D.C., Nashville, Chicago and Minneapolis. For a full list of tour dates, visit thebroslandreth.com/shows.
'COME MORNING' TRACKLIST:
*Produced by Joey Landreth and Murray Pulver
1. "Stay" (Joey Landreth, David Landreth, Roman Clarke)
2. "What in the World" (Joey Landreth, David Landreth, Jonathan Singleton)
3. "Drive All Night" (Joey Landreth, David Landreth)
4. "Shame" (Joey Landreth, David Landreth)
5. "You Don't Know Me" (Joey Landreth, David Landreth)
6. "After the Rain" (Joey Landreth, David Landreth, Jonathan Singleton)
7. "Don't Feel Like Crying (feat. Leith Ross)" (Joey Landreth, David Landreth)
8. "Corduroy" (Joey Landreth, David Landreth)
9. "Come Morning" (Joey Landreth, David Landreth, Roman Clarke)
10. "Back To Thee" (Joey Landreth, David Landreth)
THE BROS. LANDRETH ON TOUR:
Sun., Jun. 12 | Long's Park Amphitheater | Lancaster, PA
Mon., Jun. 13 | City Winery | New York, NY
Tues., Jun. 14 | City Winery | Philadelphia, PA
Wed. Jun. 15 | City Winery | Washington, DC
Sat., Jun. 18 | City Winery | Nashville, TN
Mon., Jun. 20 | City Winery | Chicago, IL
Tues., Jun. 21 | Dakota Jazz Club | Minneapolis, MN