Friday night, I got the invite to travel to The Fox Theatre in Boulder to see the up-and-coming Buffalo Commons. Formed in 2017 and originating out of Steamboat Springs, Colorado, it is hardly a surprise that yet another stringed talent has again emerged from the Rocky Mountains. Whether it is the existence of already a veritable plethora of players here in the Centennial State or those long winter months where friends and family are hold up and have the opportunity to play together or maybe it is the culmination of these factors including the laid back vibe that so many support, whatever the formula, Colorado has done it again.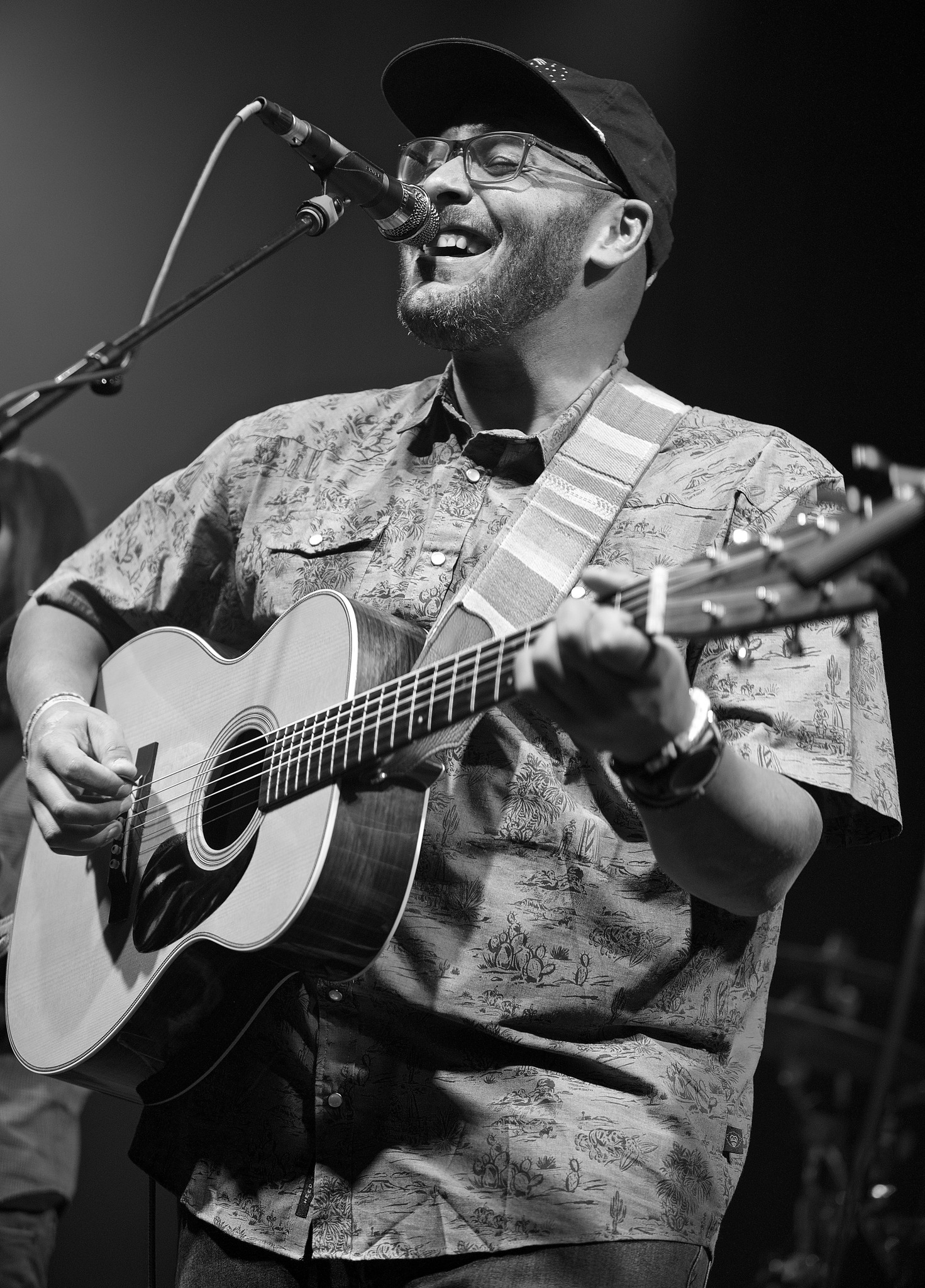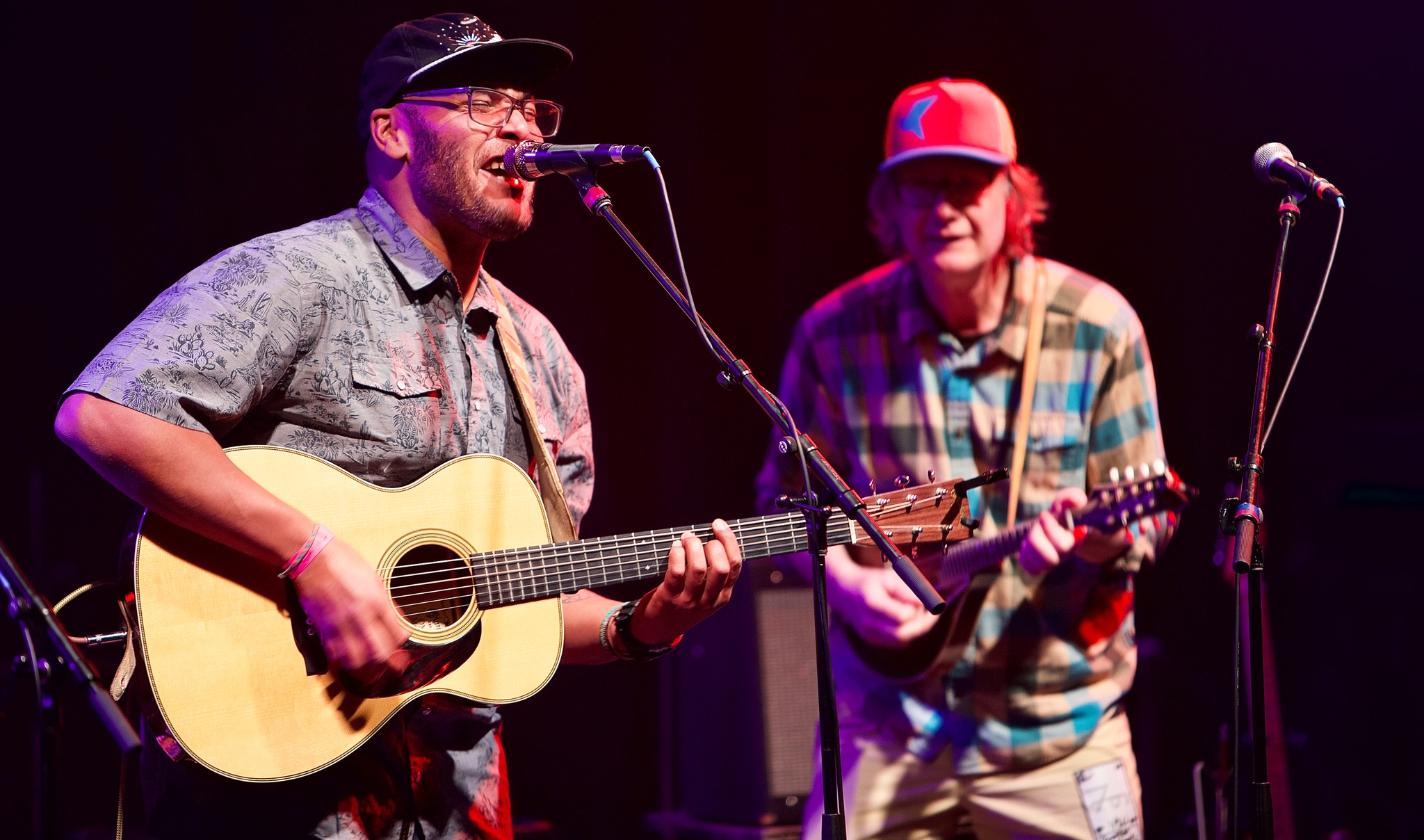 Fronted by veteran of love and war, Tyree Woods delivers on the aptly titled genre of the band 'soulgrass' with powerful vocals, emotional lyrics, and that "make you want to get up and move your feet" fire that has crowds doing just that. His guitar playing is fluid and his abilities can handle both structure and solo, making this gentle giant a tour de force that can last the night.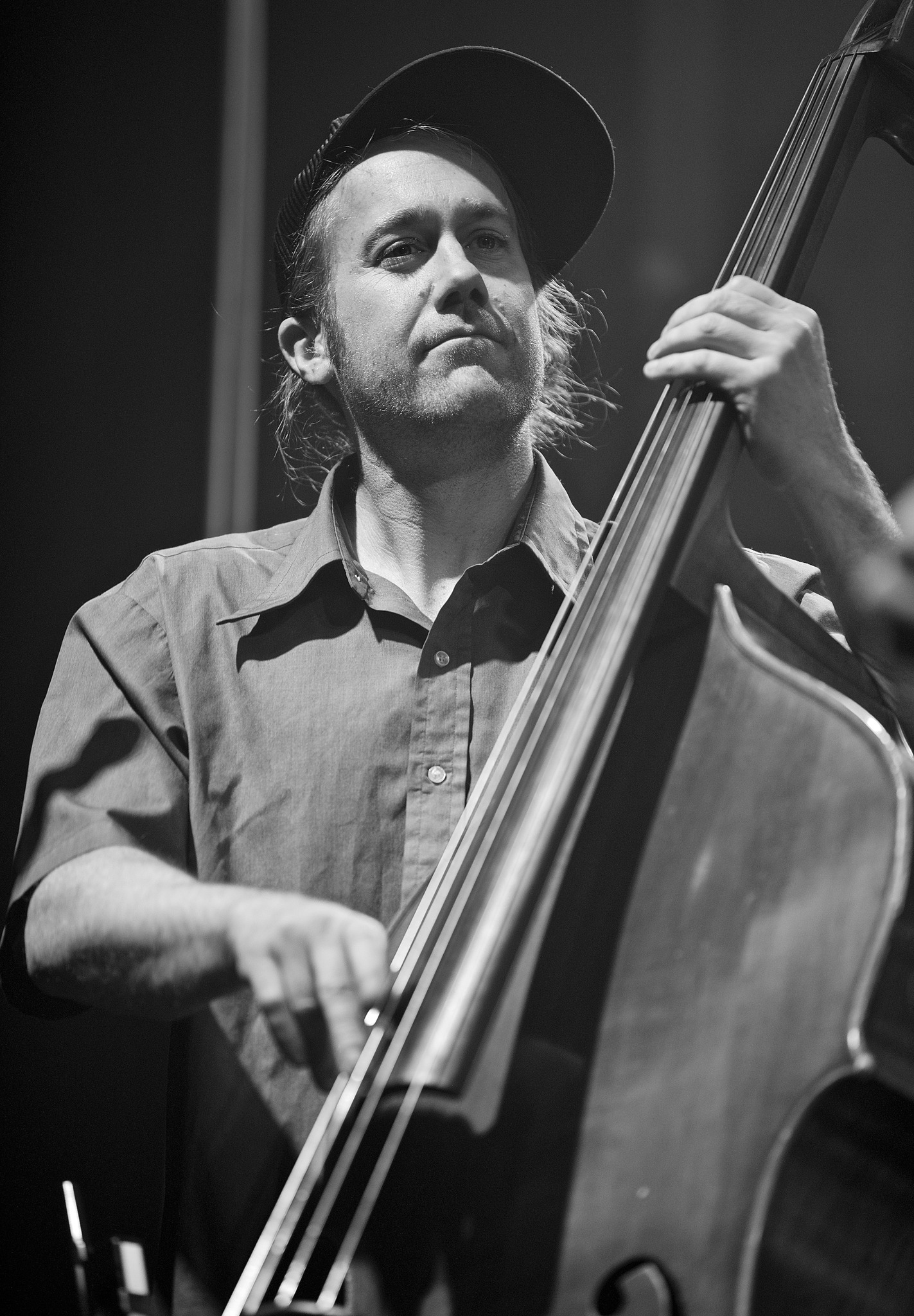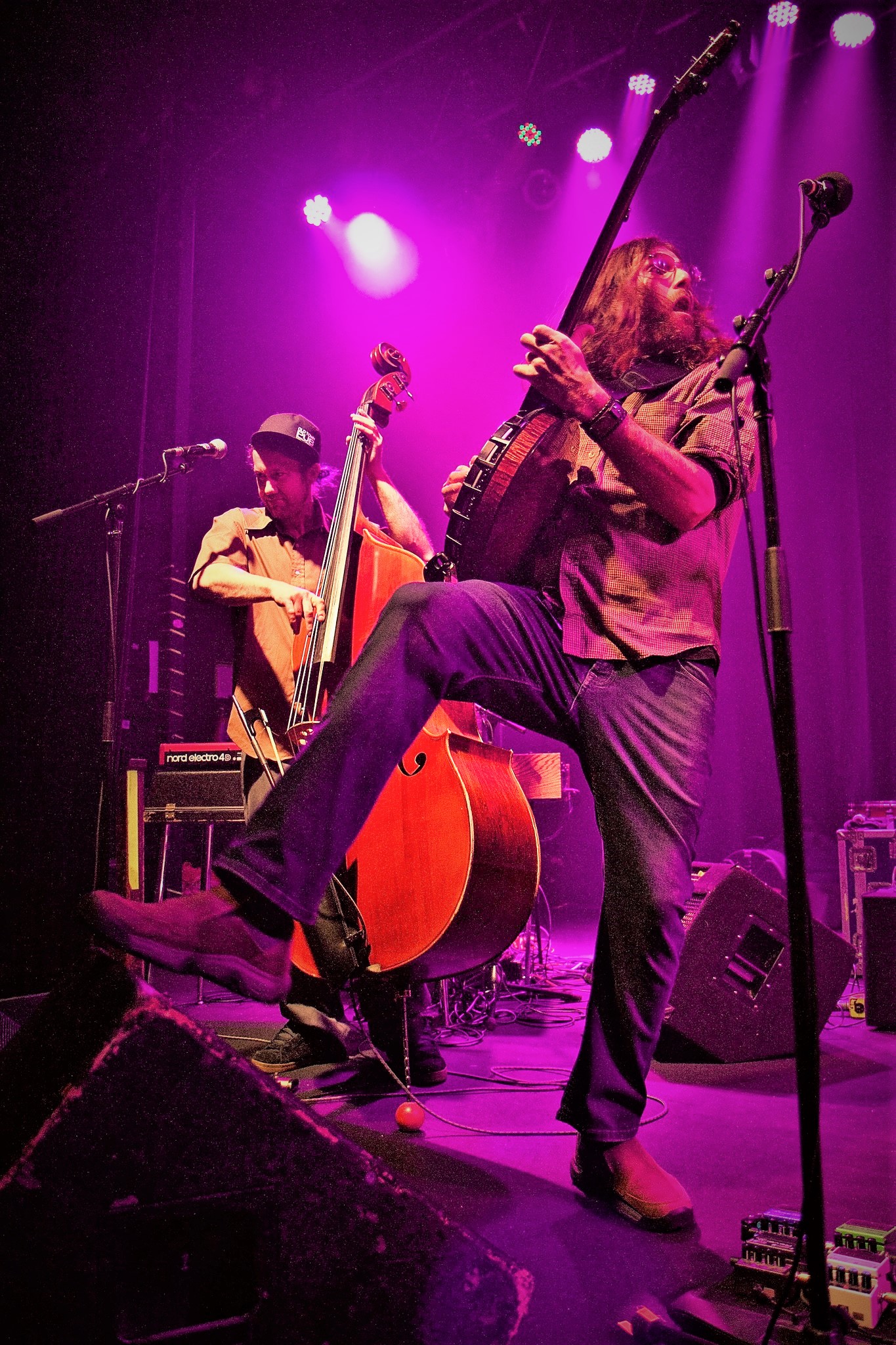 Handling the deep end, Denton Turner carries a flat affect, but his delivery on the standup bass is anything but. From fierce finger plucking to letting loose on the bow, this man's talent is noticeable from the get go. Often playing with his eyes closed, Turner seems to put his energy into every moment and what he pulls off is compelling and unique, making the anchor of the group a loud, discernable voice in the musical conversation.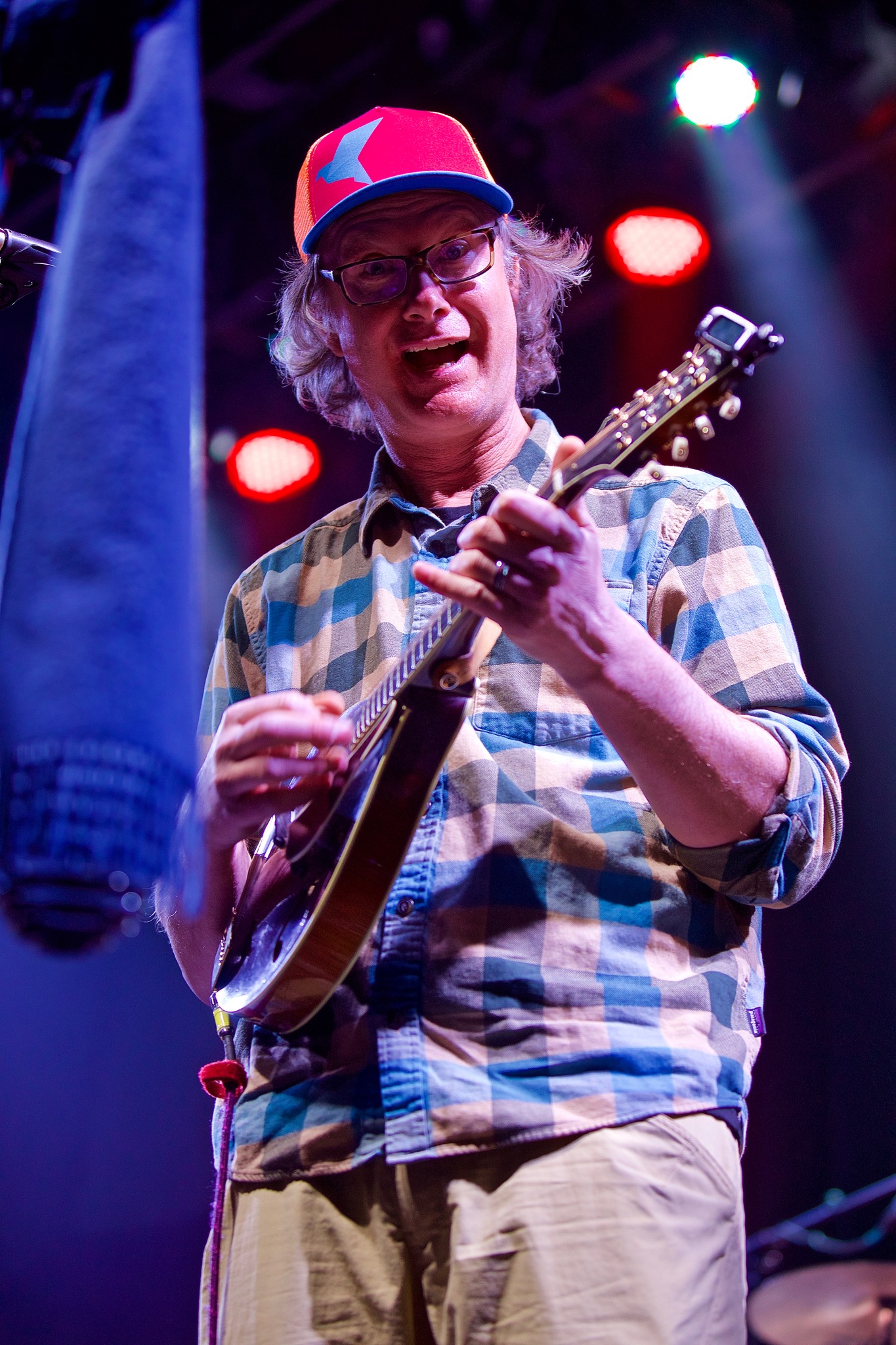 Mando-shreddist Eric Baker makes quick work of whatever is thrown at him. His rhythm chopping is right on time while his leads are error-free and tasty. When he gets going, the rest of the band is happy to smile on and watch him dig into the moment with a kid grin as he throws down.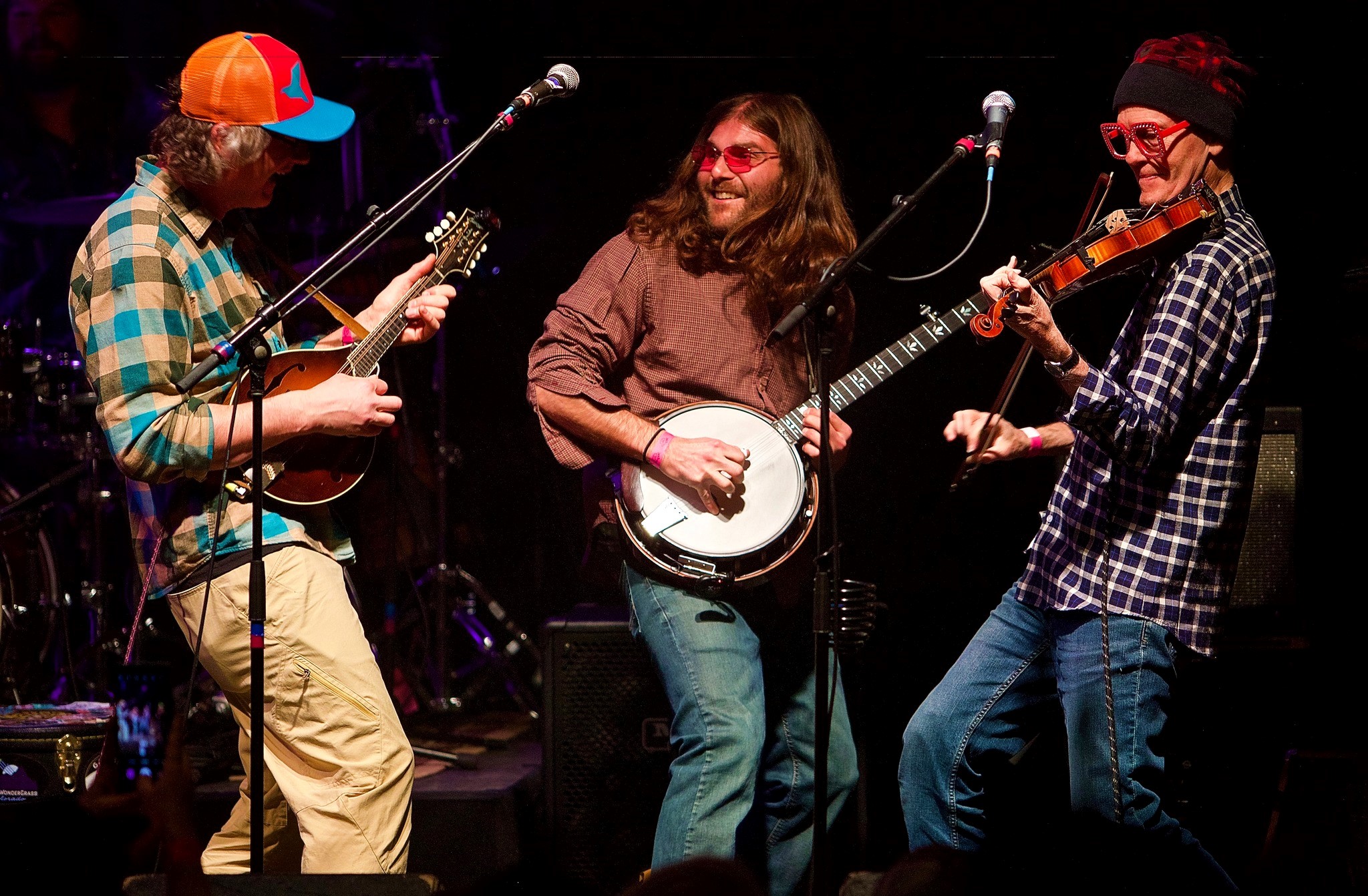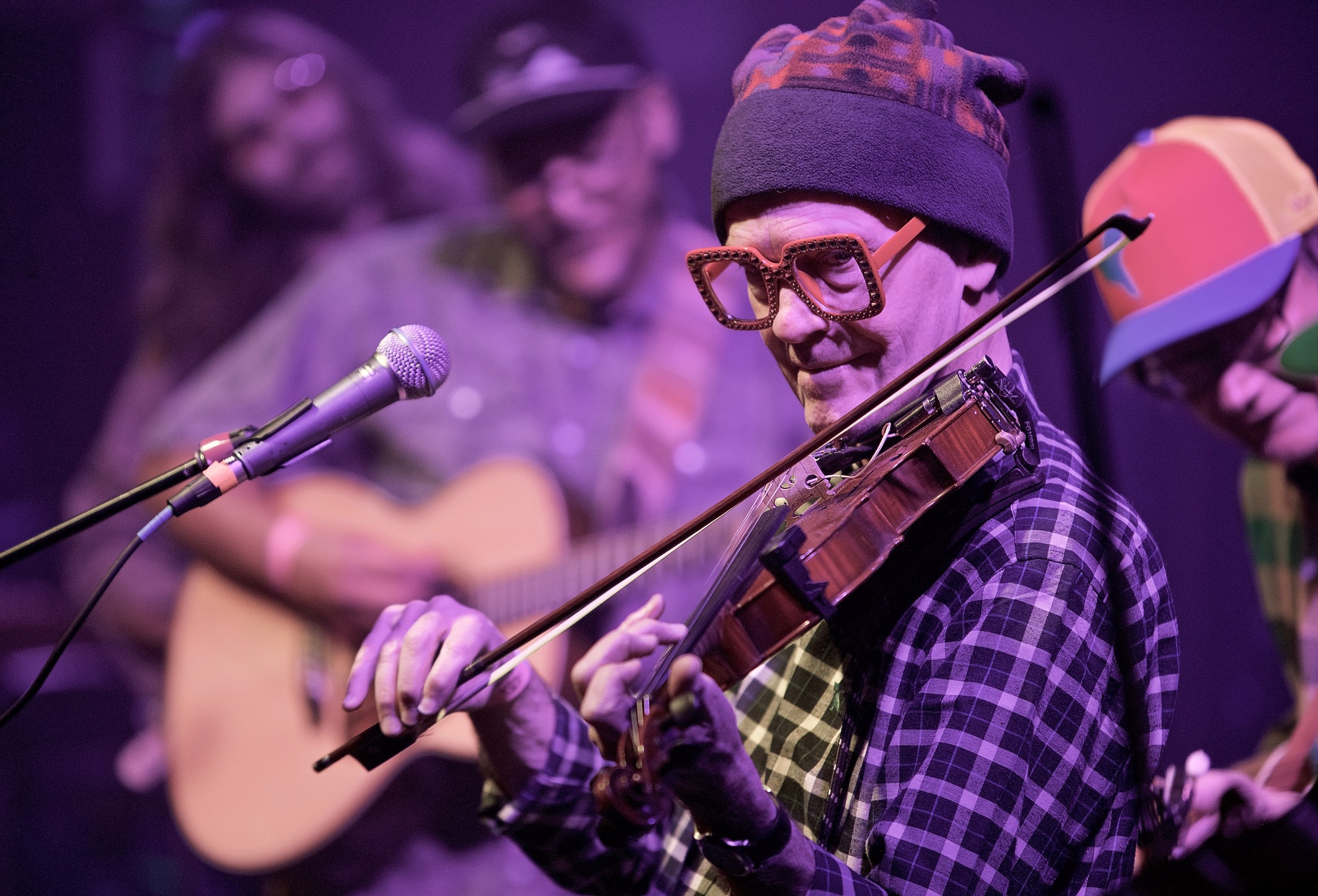 Randy Kelley is the senior of the group, but what he puts out on stage just shows that age is a mindset. From sawing it out on the fiddle to blazing away on the electric guitar, this guy has a bag of tricks that would make Mary Poppins oh so jealous. His calm demeanor is probably more an effort in energy conservation so that he can channel every bit of himself into the creativity he lays out on that stage.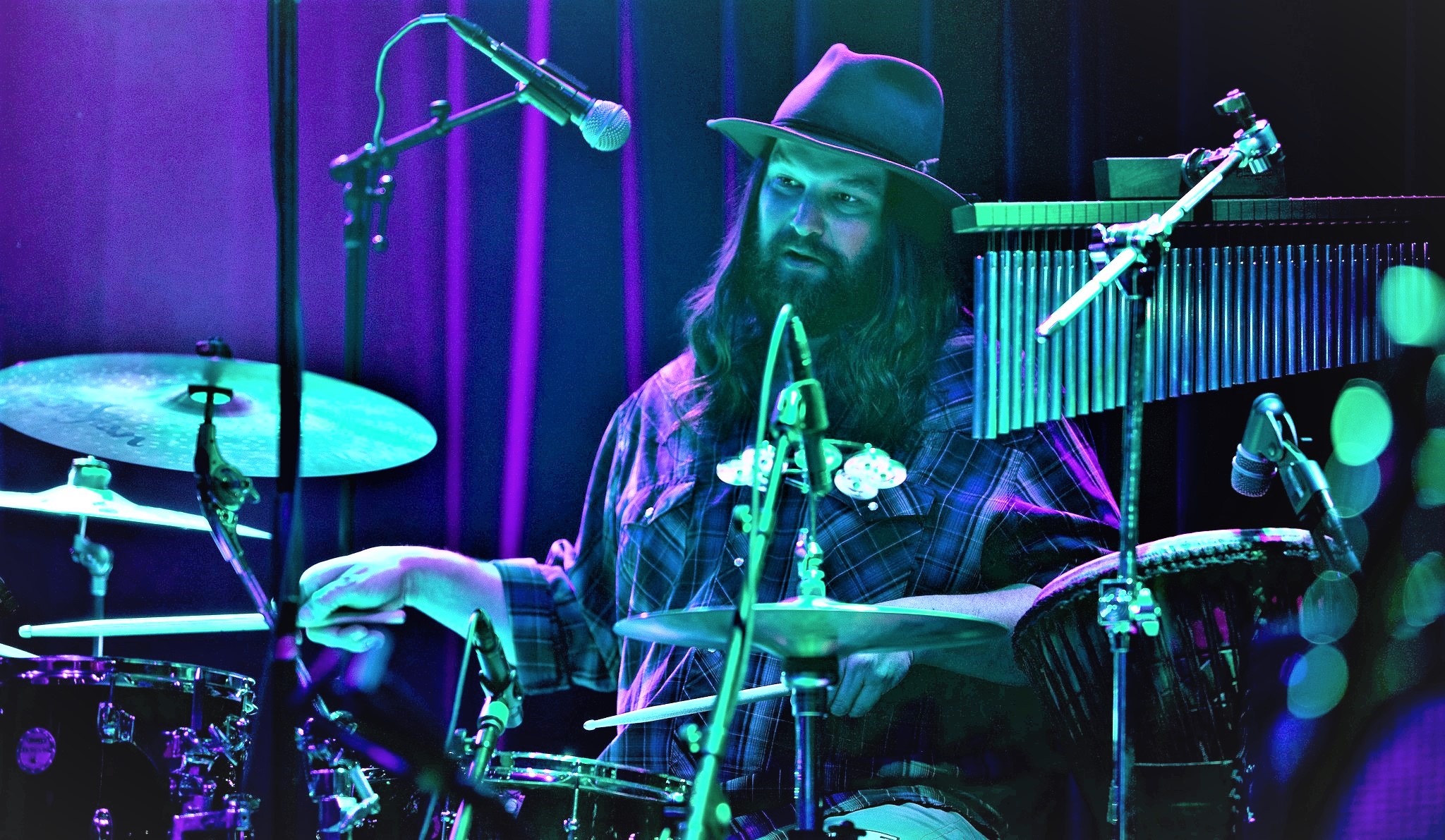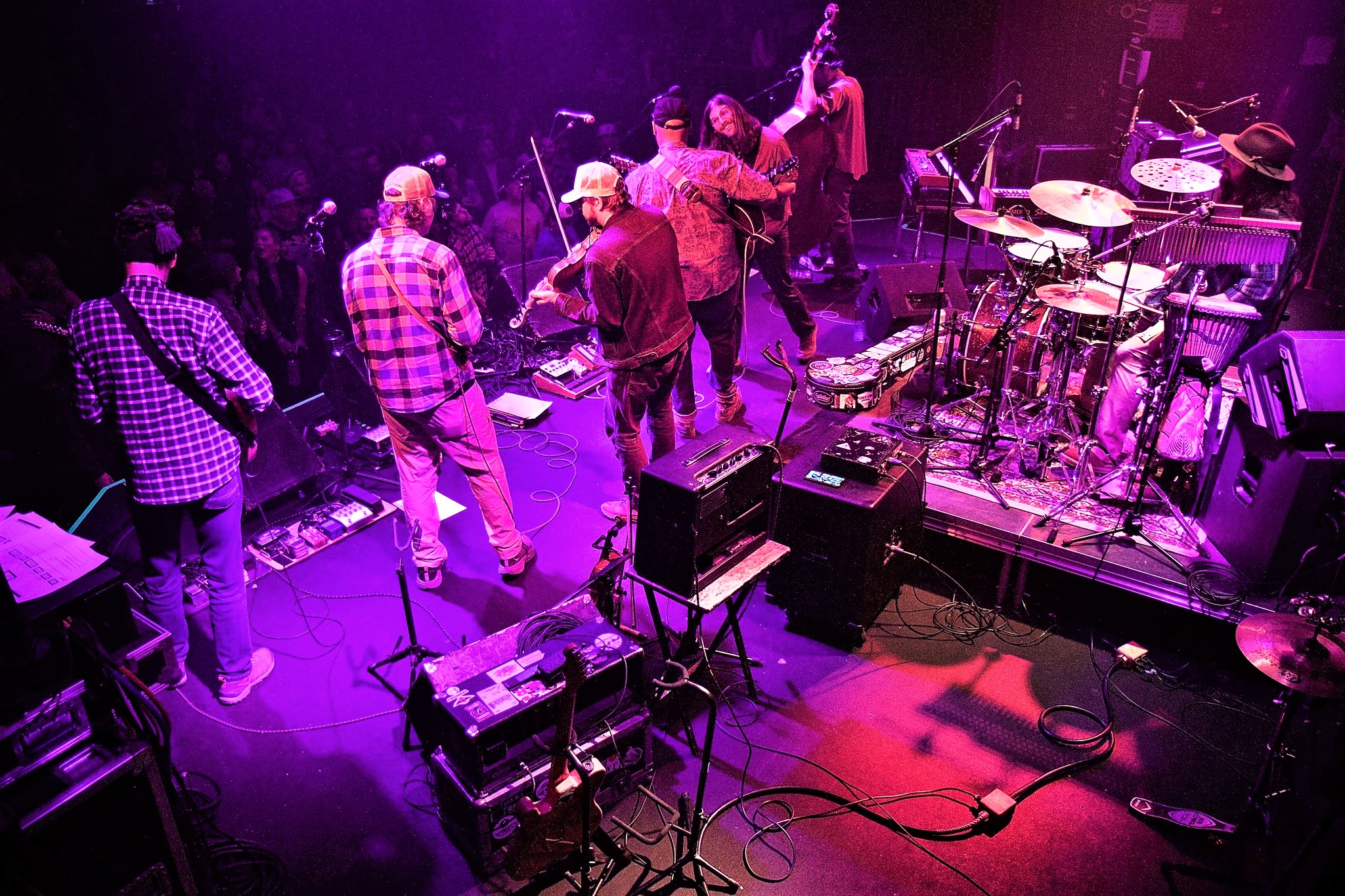 Keeping time for the band is Tyler Cain. Employing a kit that is anything but standard, this chronograph plays on a swivel, keeping it interesting with not only snare and tom, but also incorporating djembe and a multitude of percussive instruments. If he isn't moving in some direction, it means the band is on break. A stout gentleman, he executes the simple and delicate as well as the thunder without effort and is a perfect fit to all his bandly brothers.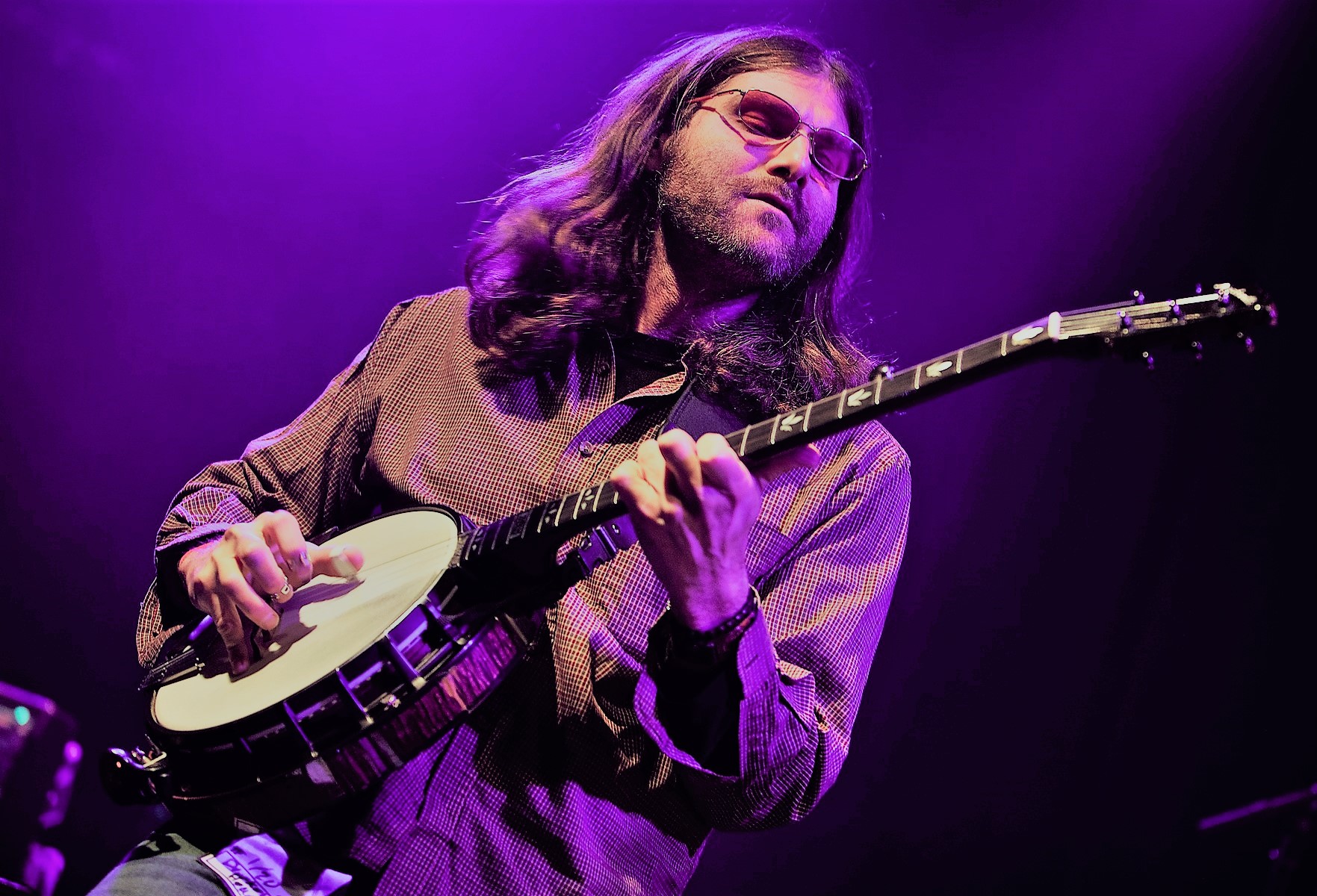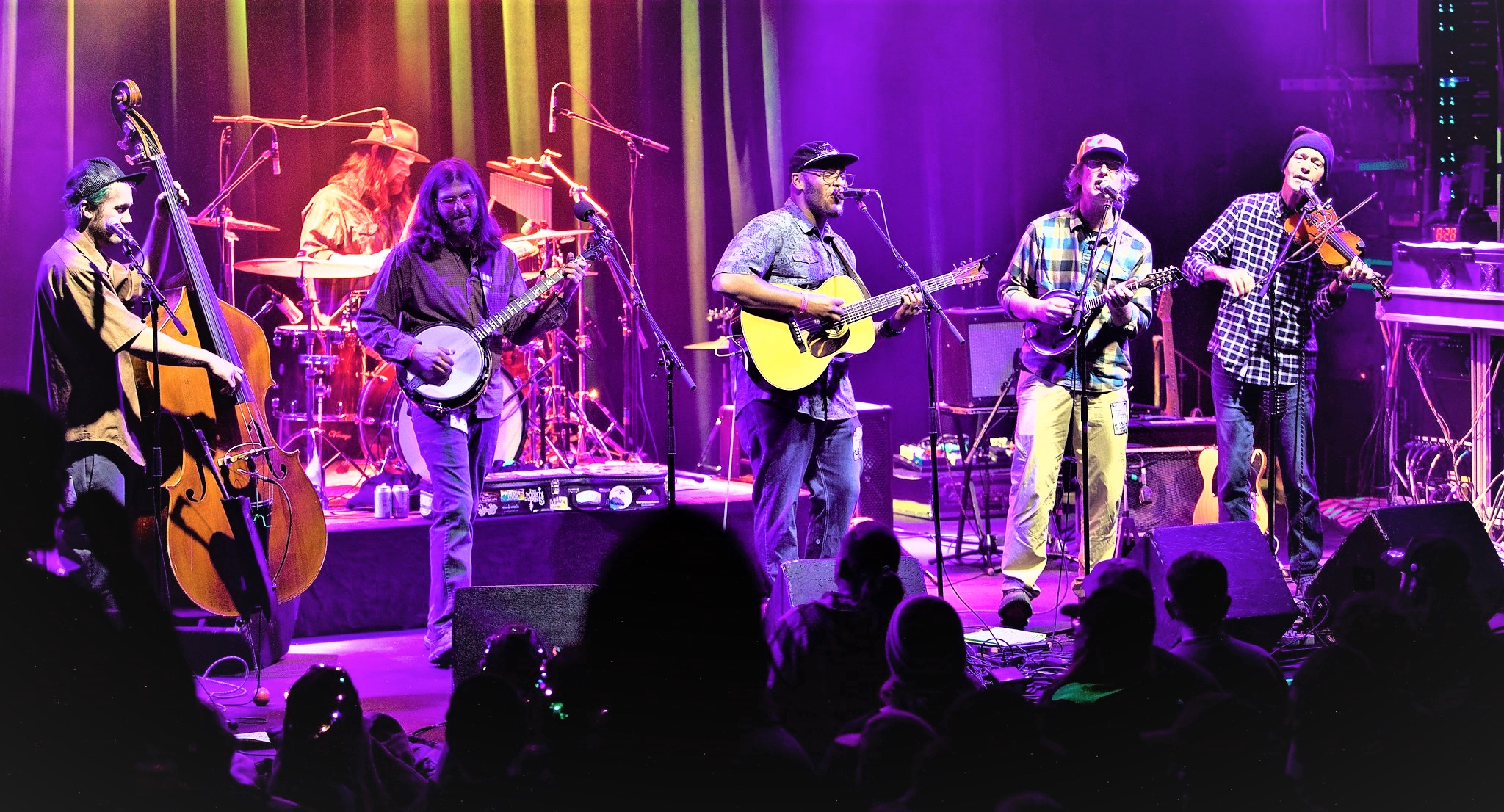 Rolling it out on the banjo, Danjo Harris is, plainly stated, an energizer on stage. From mobilizing from one end of the stage to the other, egging on his fellow players, to standing on drum risers, to jumping up and down, to staring straight up past the roof to the skies above as he pours his heart through his instrument, this guy just doesn't stop. Although one might think this would become too much through a performance, it simply doesn't. It is easy to see that the rest of the group feeds off his infectious positivity and are more than happy to engage in a soloing duel or push him for greater heights.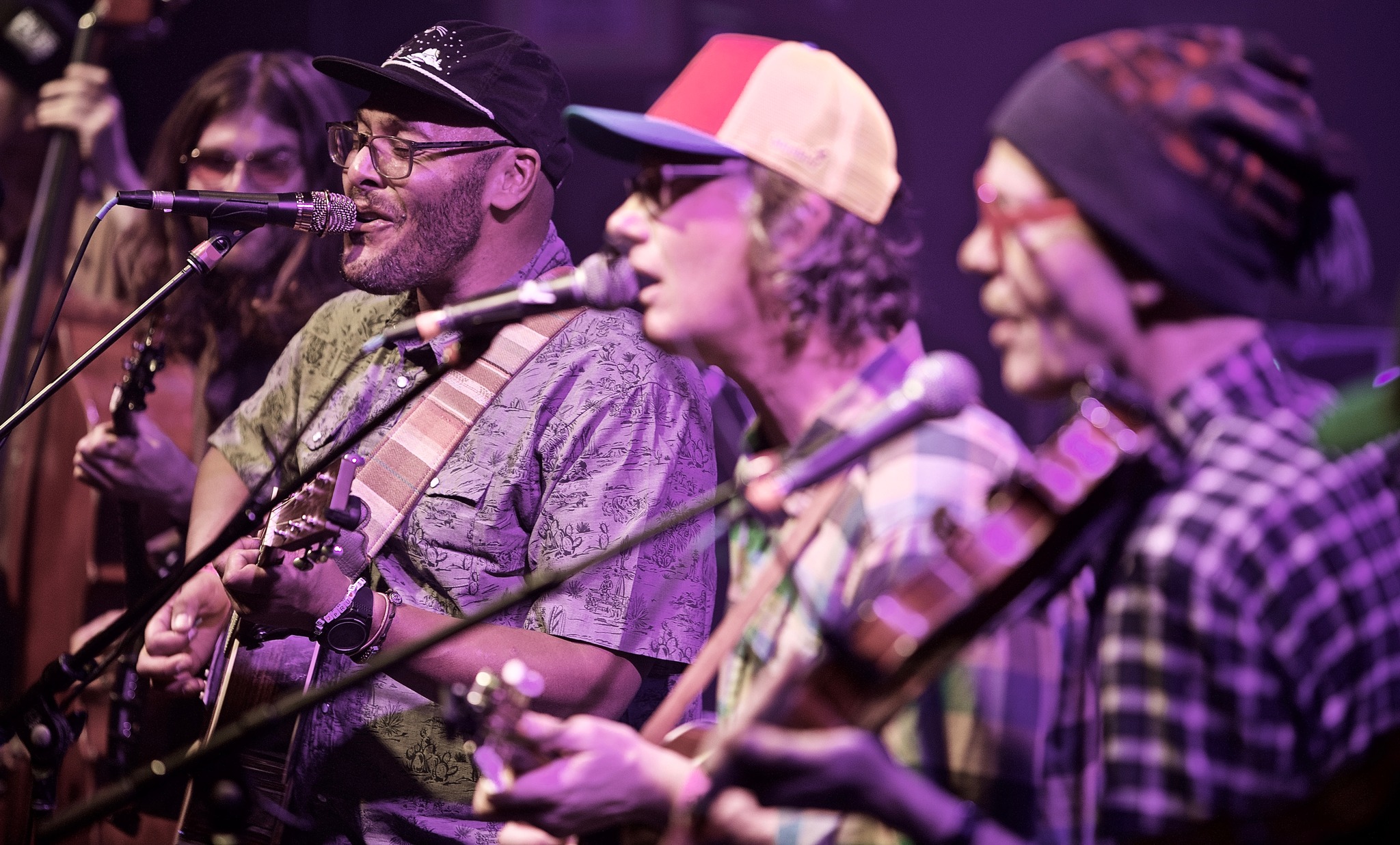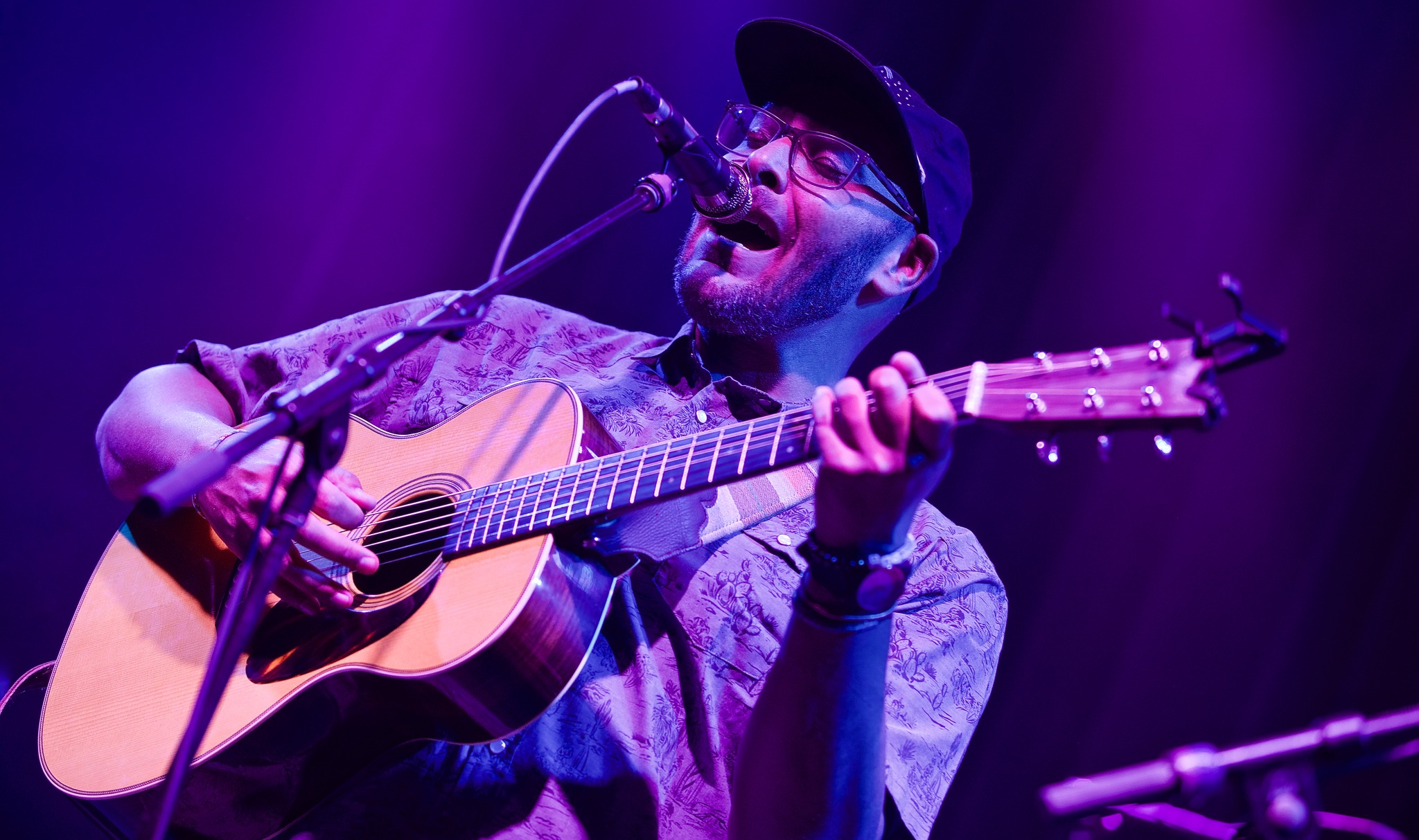 Altogether, Friday night was a sweet treat of talent, good times, and a breath of fresh air in quality music and lyrics. The band infused many themes outside of bluegrass throughout the evening, including funk, gospel, Motown, and jazz. The term soulgrass fits this form to a tee and anyone who saw the performance would agree that whatever this quintet is playing has got soul in spades. Listening to their inaugural album Patterns after the show, it was great to hear that what was produced on stage was just as polished as their studio work and that their ability to transition between tunes and improvise was equally on point. Looking at their website, there are only three current dates posted and one has to wonder "why"? The world and the herd need more Buffalo Commons! So, if you see this band is playing, make an effort to catch them because what you will see is nothing short of an uplifting experience with a different twist that will leave you wanting more. Let's support this versatile animal because heaven knows we don't need another endangered species.