Punk reggae rockers Bumpin Uglies have announced that they will be releasing a new studio EP entitled Buzz. The EP, in conjunction with Ineffable Music Group's label arm Ineffable Records, will be available on all digital outlets on March 22, 2019.
Bumpin Uglies are fresh off the success of their 2018 album Beast From The East, which debuted at #1 on the Billboard reggae chart and won Reggae 360's annual "Album of the Year" contest. Buzz Magazine raved that the album was "a carefully crafted punk-reggae gem," and The Pier said the "album has something for everyone, from hip-hop to harder rock, with stripped-down ballads in between."
Like their previous effort, Buzz will be produced by Howi Spangler, frontman of Ballyhoo!, with features on the record including other friends from the east coast reggae scene like Tropidelic.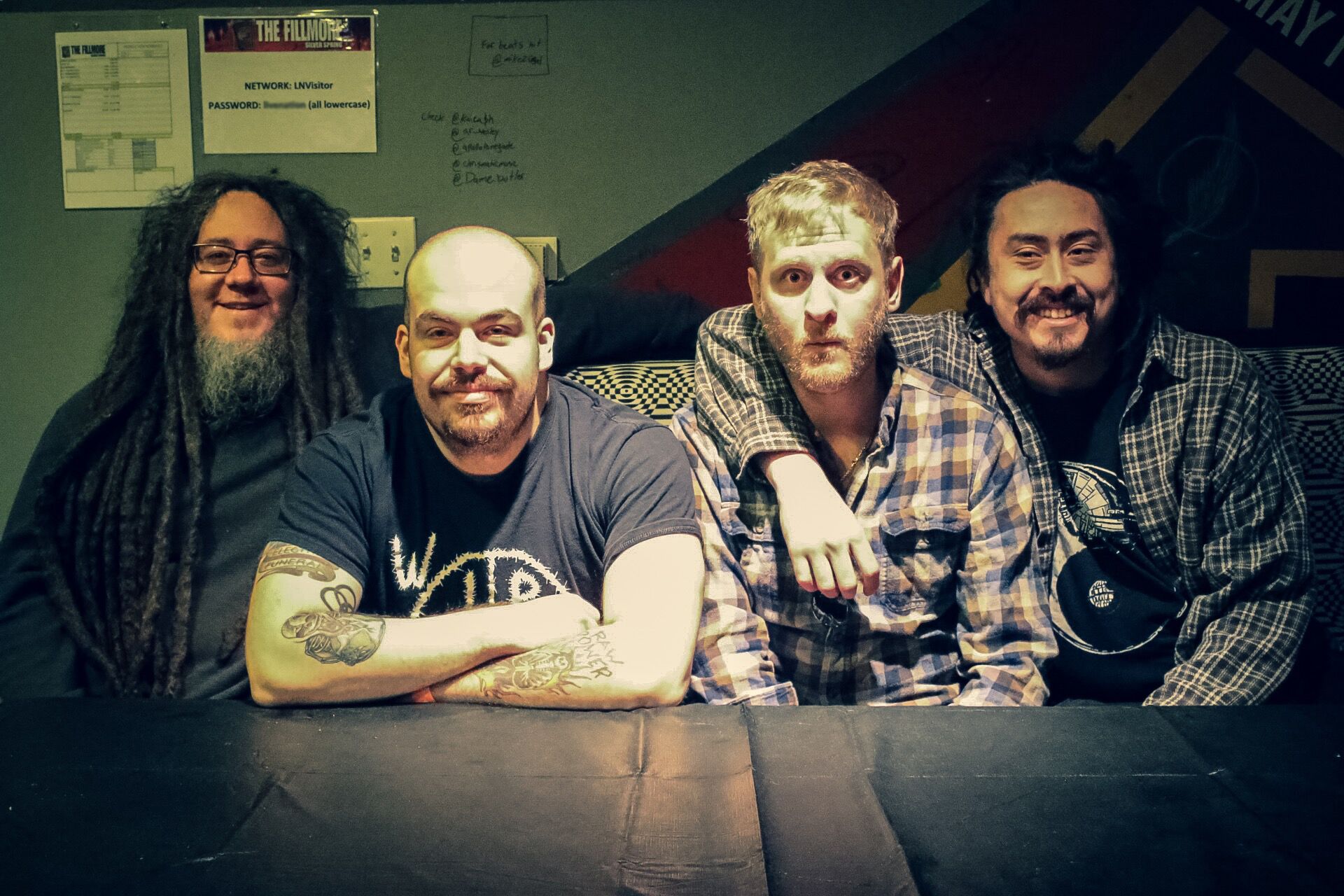 Based in Annapolis, Maryland, Bumpin Uglies have been playing lyrically-driven ska punk reggae for a decade now. Their invite-only facebook fan group, Uglies Nation, is one of the largest and most active in the nation with over 7,000 active and passionate members.
Regarding the EP's release, frontman and songwriter Brandon Hardesty can't wait for the fans to hear what they've put together: "We experimented with some new sounds and styles with these tunes and we're stoked to get them out into the world! This is undeniably our biggest sound to date, and we can't wait for Uglies Nation to sink their teeth into it. "
Partnership with Ineffable Music Group's label arm Ineffable Records
A force in the American reggae space, Ineffable Music is an independent coalition of artists, managers and promoters that work together to curate music and live events across the world. With a diverse roster of bands, festivals and venues including Citizen Cope, Stick Figure, Collie Buddz, Levitate Music Festival, and California Roots Festival, Ineffable focuses on experiences and providing an outlet for artists to be heard. Ineffable works across the spectrum of the music business, producing over two thousand concerts and festivals per year across the US, managing artists that have collectively sold millions of albums, releasing music in innovative ways and striving to disrupt the status quo in the music industry.
Ineffable Records helps bands distribute and market their music, utilizing Ineffable Music's vast in-house resources and contacts to market, distribute, and amplify a record to reach the biggest audience possible.
Tour Dates:
2.21 Newport Music Hall // Columbus, OH // with Badfish & Roots of Creation
2.22 House of Blues // Cleveland, OH // with Badfish & Roots of Creation
2.23 Town Ballroom // Buffalo, NY // with Badfish & Roots of Creation
2.24 Westcott Theater // Syracuse, NY // with Badfish & Roots of Creation
2.28 Bright Box // Winchester, VA // with Secondhand
3.01 510 Johnnys // Bel Air, MD // with The Harbor Boys
3.02 Deer Park Tavern // Newark, DE
3.13 The Reel Cafe // Wilmington, NC // with VillaNova & Sons Of Paradise
3.14 The Firmament // Greenville, SC // with VillaNova & LOZ
3.15 Jack Rabbit's // Jacksonville, FL // with The Ellameno Beat & Universal Green
3.16 Paddyfest // Tampa, FL
3.17 Reggae Rise Up Music Festival // St Petersburg, FL
3.21 Knitting Factory Brooklyn // Brooklyn, NY // with Rude Boy George & Brother Jerome
3.22 Stone Church // Newmarket, NH // with Slack Tide
3.23 Bud Light Reggaefest @ Mount Snow // West Dover, VT
4.10 Rye Room @ Bourbon Theatre // Lincoln, NE // with Joey Harkum
4.11 Hodi's Half Note // Fort Collins, CO // with MountainUs & Joey Harkum
4.12 Brues Alehouse Brewing Co // Pueblo, CO // with Beyond Bridges & Joey Harkum
4.13 Larimer Lounge // Denver, CO // with Lola Rising & Joey Harkum
4.14 Soundwell // Salt Lake City, UT // with Joey Harkum
4.16 Reef // Boise, ID
4.17 Volcanic Theatre Pub // Bend, OR // with Indubious + Jon Wayne & the Pain
4.18 Wildcraft Cider Works // Eugene, OR
4.19 Mission Theater //Portland, OR // with Balance Trick
4.20 High Dive // Seattle, WA // with Perfect by Tomorrow
4.23 Humboldt Brews // Arcata, CA
4.24 The Dip //Redding, CA // with The Melodramatics
4.25 Whiskey Dicks / South Lake Tahoe, CA
4.26 Holy Diver // Sacramento, CA // with Riotmaker
4.27 Bottom of the Hill // San Francisco, CA // with Monkey & BURNT.
4.28 Moe's Alley // Santa Cruz, CA
5.01 Discovery Ventura // Ventura, CA
5.02 Marty's On Newport // Tustin, CA
5.03 Voodoo Room // House of Blues // San Diego, CA w/ No Kings
5.04 Last Exit Live // Phoenix, AZ // with Kyle Smith & JAM NOW
5.05 Launchpad // Albuquerque, NM
5.10 Union Stage // Washington, DC // with Edjacated Phools & The Harbor Boys
5.11 Brew River Waterfront // Salisbury, MD // with Joint Operation
6.01 Spring Badfish // Garrettsville, OH
6.13-15  Weekend at Wolfie's // Bedford, PA
6.20-23  Firefly Music Festival // Dover, DE
7.25-28  The Peach Music Festival // Scranton, PA
8.9-11 Freakstomp Music Festival // Butler, OH