Day two of California Roots Music and Arts Festival 2019 was when it started to become increasingly undeniable that the festival was growing closer and closer to the level of popularity akin to a traditional mainstream festival, as opposed to its usual niche. Much of the festival's merchandise sold out before the end of day one, a clear sign that this year's festival grew faster than even optimistically expected. With these minor growing pains came real improvements for the festival. The lineup this year proved to be bigger and more exciting than any other year as a seemingly direct result of the universally growing interest in the festival. The artists selected presented a good mix between traditional reggae, artists with a more mainstream appeal, and many more who fell somewhere in between.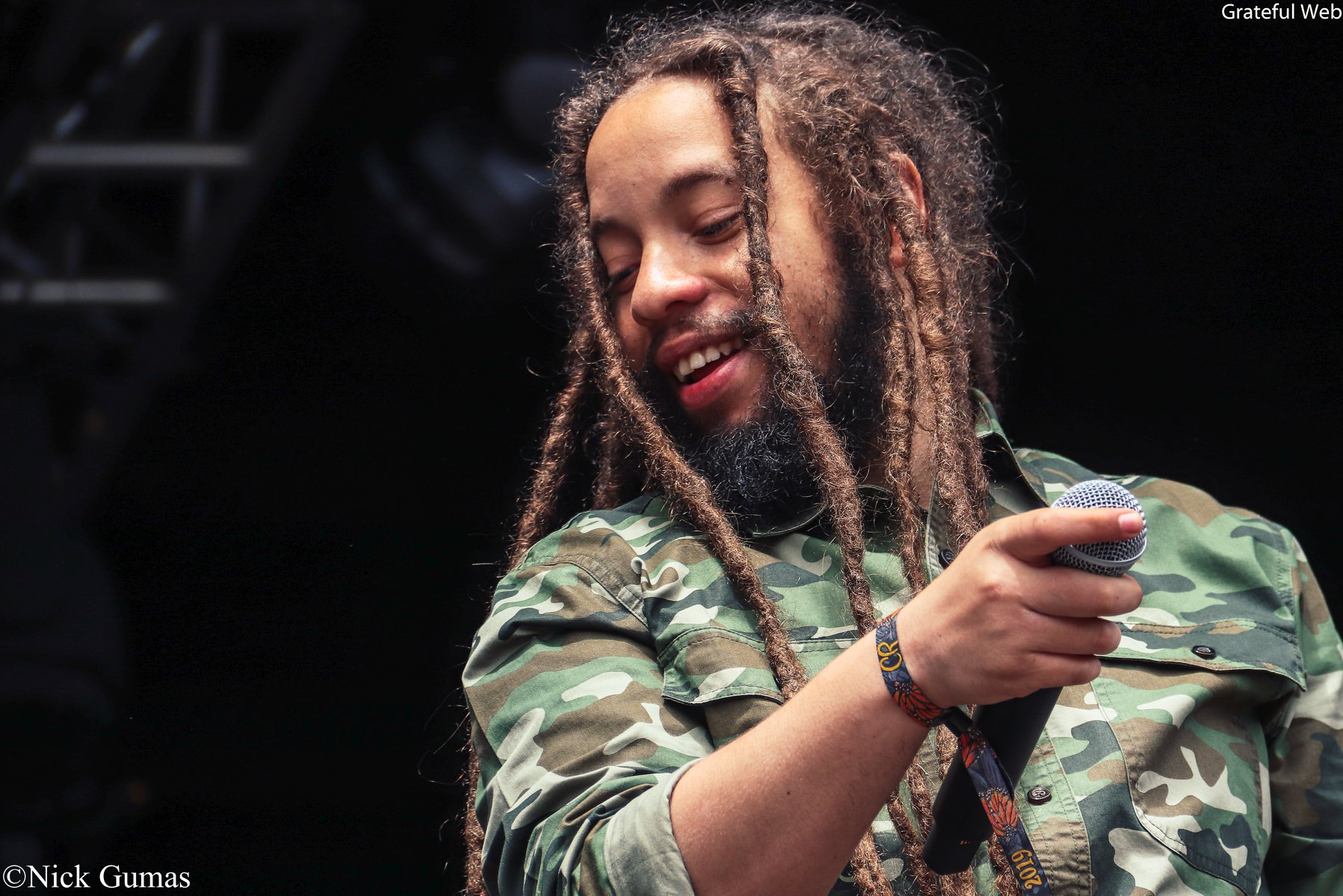 Cali Roots' 10th anniversary would not have been able to call their lineup truly complete without including at least one member of the Marley dynasty. Jo Mersa Marley, grandson of Bob Marley by way of his son Stephen Marley, opened up the bowl stage. Beginning his set with a cover of his grandfather's immortal classic "Three Little Birds" he set the tone for the calm set he was about to perform, as well as the rest of the day.
Cali Roots has always been a festival that prides itself on artist accessibility, but this year the musicians made a real attempt to spend time with the people. Well established artists such as Josh Swain, Matisyahu, and Nathan Feinstein could all be seen wandering around the grounds and mingling with fans at various points throughout the festival. Stick Figure's own Cocoa the Tour Dog even had her own meet and greet with the fans by the taco bar in the Redwood section. The family environment of Cali Roots was put on full display as it had been in no previous year.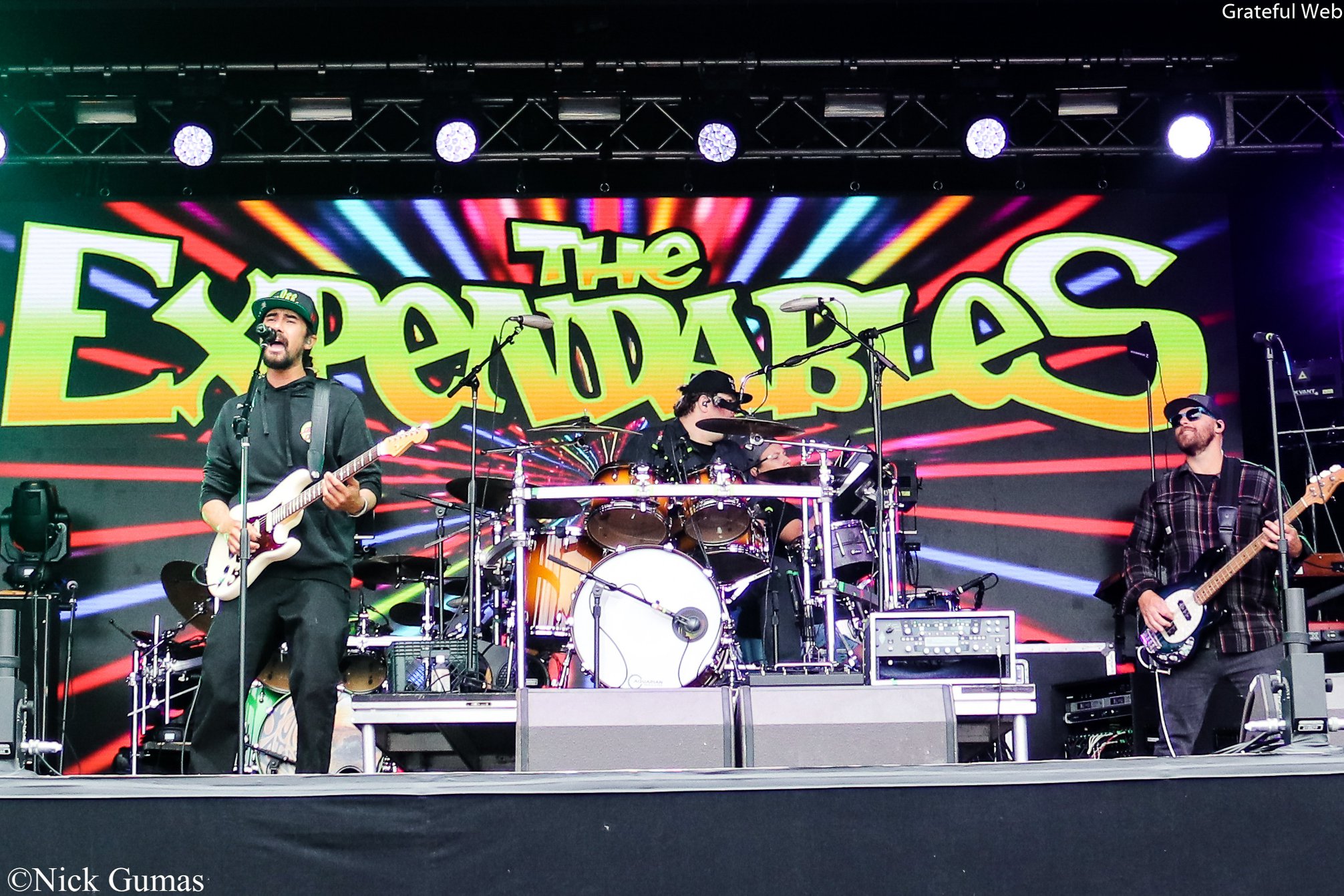 The Expendables brought an afternoon pick-me-up to the bowl stage. Performing in front of a screen that alternated between images of joints, buds, and occasionally the band's name, their aesthetics were more than complimentary to the band that sings about marijuana even more than the typical reggae band. They went through this repertoire getting through their own hits including their classic "Bowl For Two" and even covered Sublime's hit "Smoke Two Joints."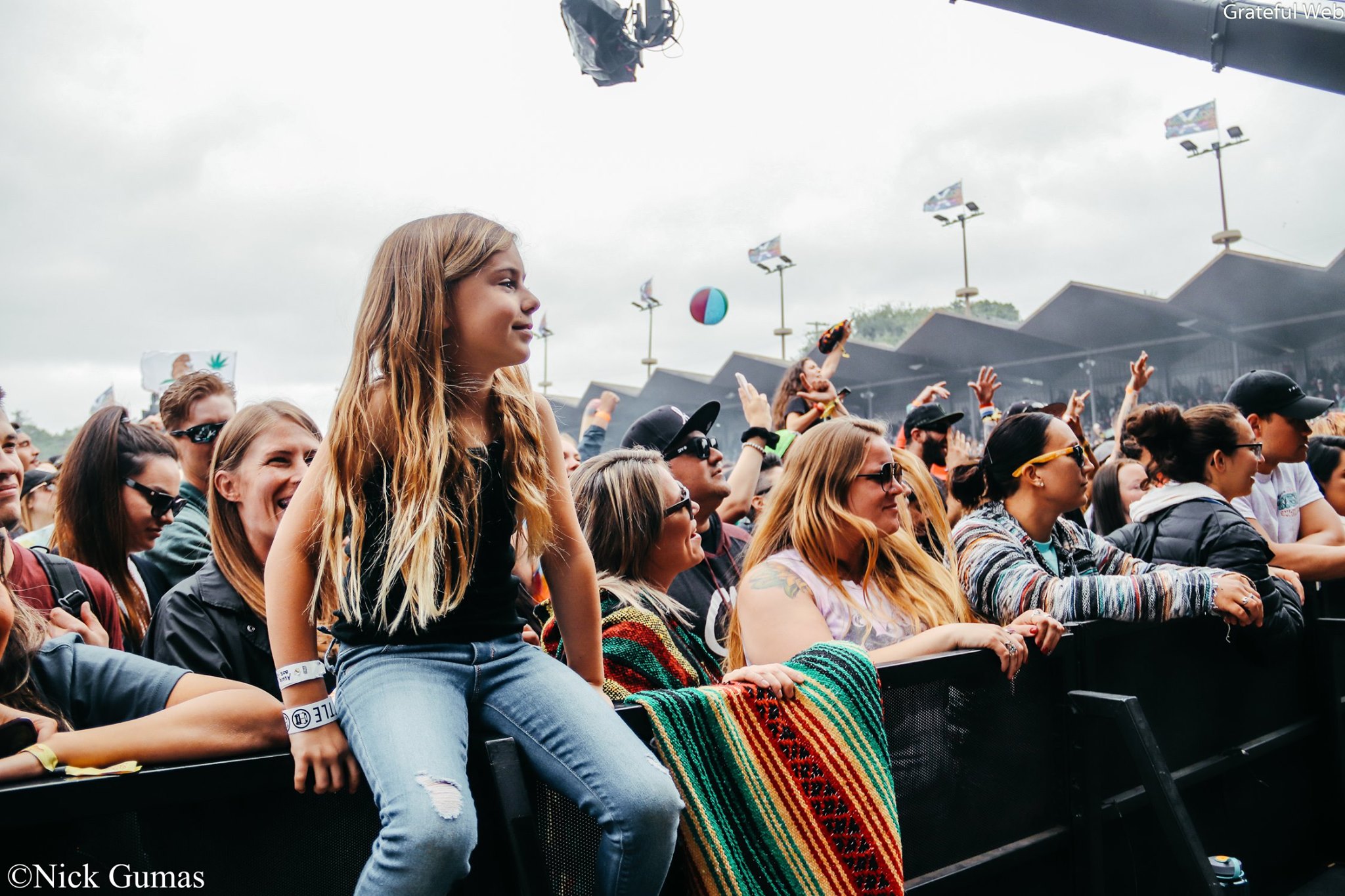 Pepper's set was undoubtedly the most explosive and high-intensity show of the day. A group that does not now, nor has ever, taken themselves too seriously; they walked onstage dancing emphatically to Axel F's "Crazy Frog" hyping the crowd before getting them to dance along to their own opening song "B.O.O.T." As long time members of the American reggae scene, Pepper has understandably made some high profile friends. It came as a welcome, but not a shocking surprise when they brought up not one but two of the festival's headliners to collaborate with them onstage as Stick Figure came onstage to play their collaborative single "Warning" and Slightly Stoopid joined later in the show to help the band out with "Crazy Love." The band ended with a bang as they closed out their set with their high energy single "Ashes."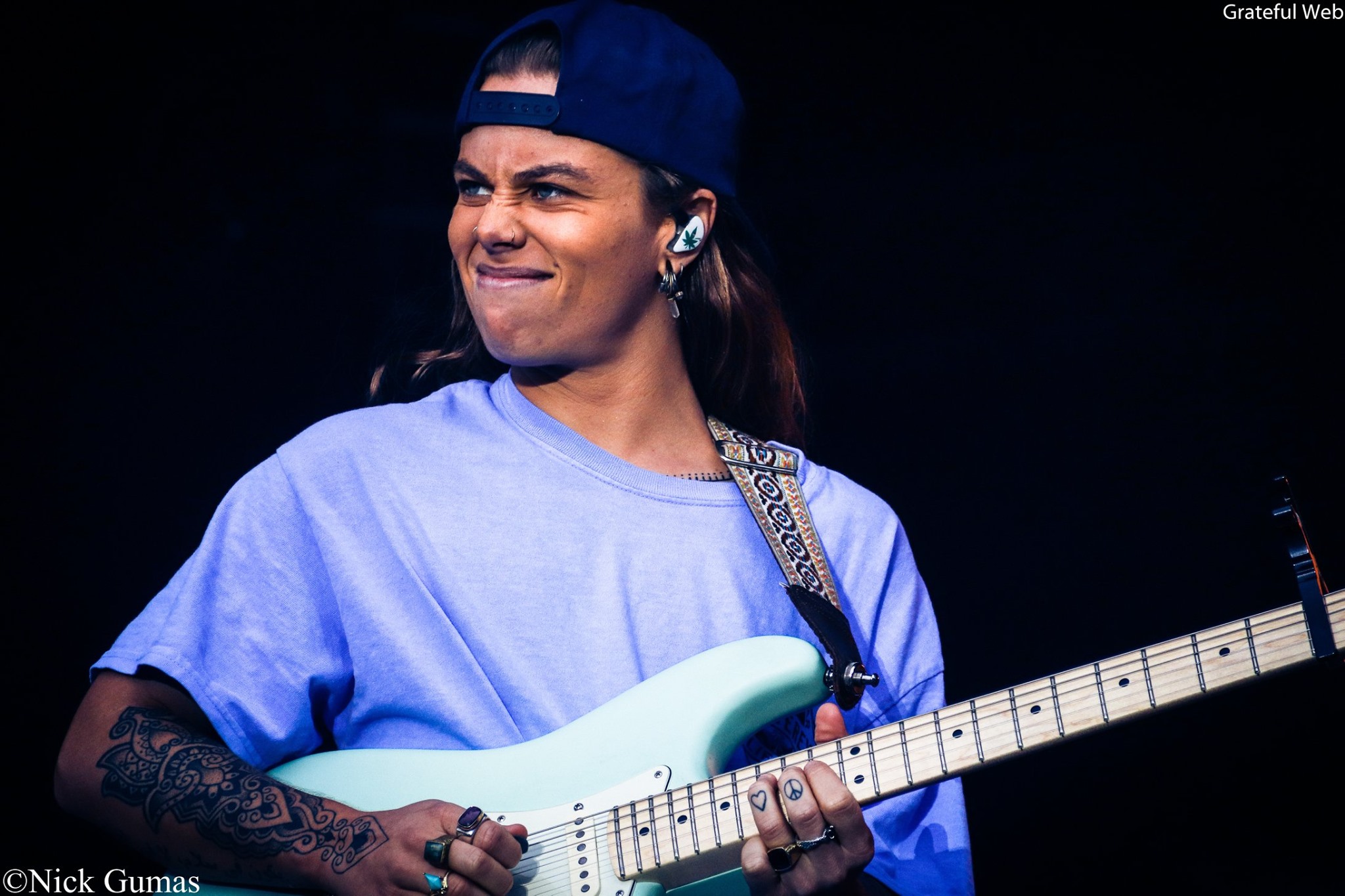 Tash Sultana drew her standard cult following to the bowl stage and confidently strutted onstage, ordaining a shirt boasting "Monterey California" on the back. A long way from Sultana's home of Australia, fans still flocked to the Bowl stage to eagerly await the performance of this artist that many compare to a modern-day Santana. Characterized by long flowing psychedelic instrumental solos, the artist had no problem putting the crowd in the right mood. Halfway through the set, Sultana noted the smoke permeating throughout the crowd, commenting "I haven't smoked weed in four years, and I'll tell you, there's absolutely no need to today because you're all doing it for me."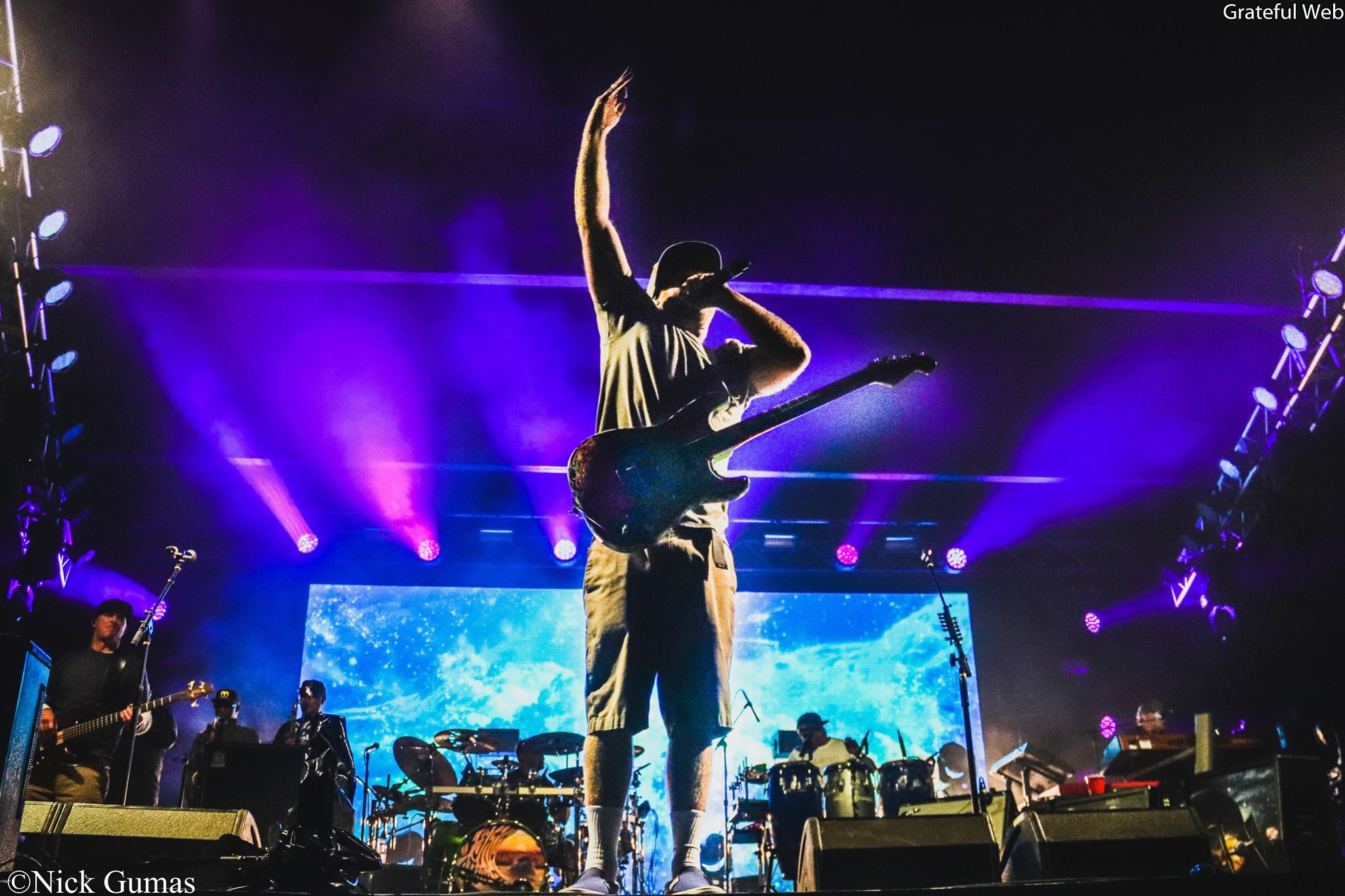 Slightly Stoopid's set encapsulated the family attitude Cali Roots has worked so hard to foster. Billed as "Slightly Stoopid and friends" they proved more popular than a Varsity Quarterback as their guest performances included many others on the weekend's lineup such as Don Carlos, Pepper, and the previous night's headliner Stick Figure, as well as many artists they invited to the festival just to perform during this set like Marlon Asher, Hirie, and the immortal King Yellowman. Each featured artist brought something different and unique to the table, which was specifically put on blast when G. Love walked onstage and kept things light with a tribute to the Wu-Tang Clan, getting the members of Slightly Stoopid to join him for a few bars of "Oh baby I like it raw."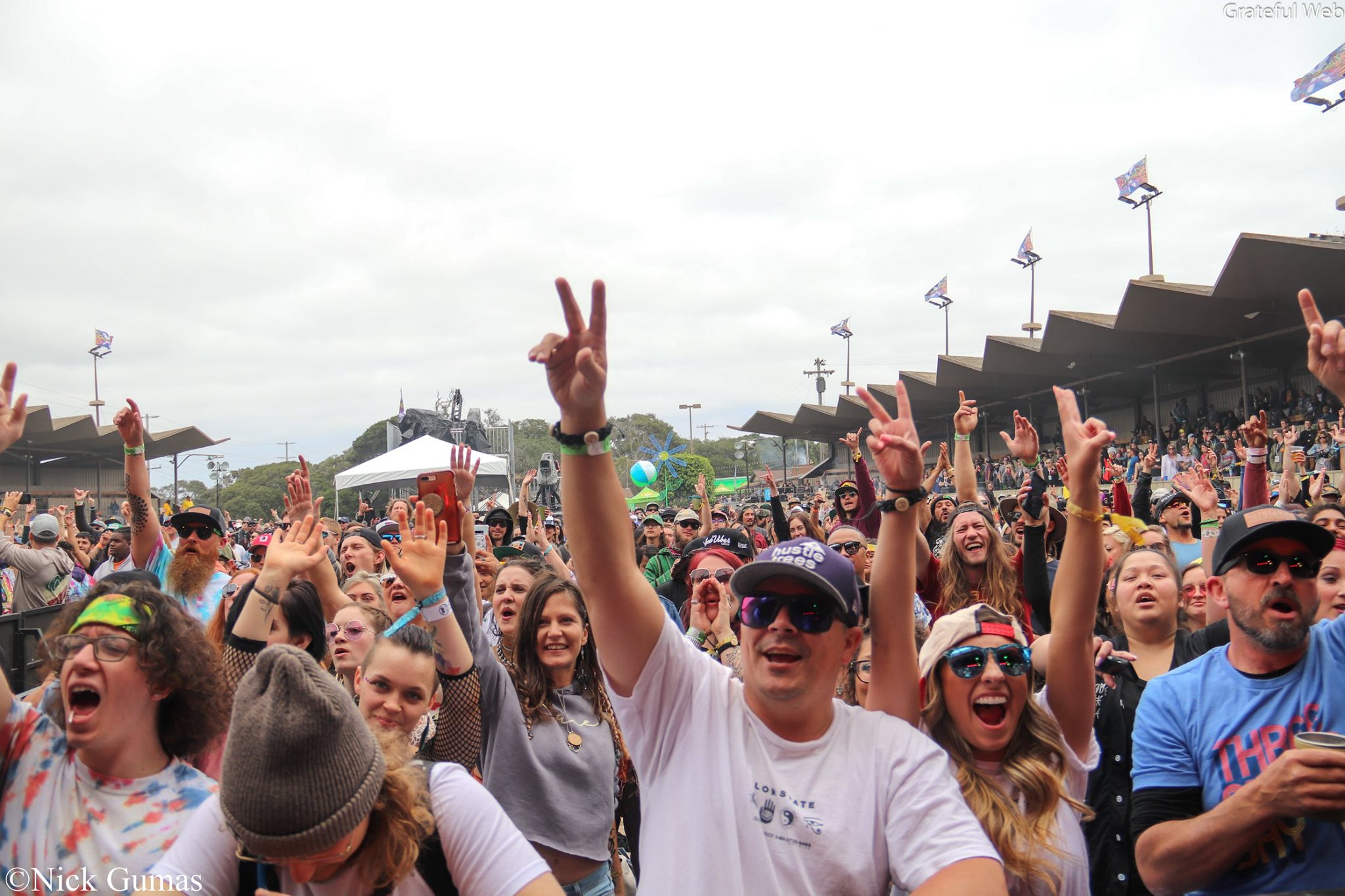 Check out more photos from day 2 @ California Roots Music and Arts Festival.