Globally successful singer-songwriter Carol Ades arrives today with the release of her debut EP. Through (AWAL) is a culmination of six deeply reflective songs from Ades, marking a powerful reclamation of personal artistry and creative control for the New-Jersey-born, LA-based rising star, who has penned fan-favorite hits by Demi Lovato, Benny Blanco, Ava Max and more. Years in the making, Through is available today at all DSPs HERE.
Two new songs are available to hear for the first-time today, including "Brunette Caroline" and the EP's title track "Through," co-produced by Mike Crossey (Wolf Alice, The 1975).
"The EP is about the hardest year of my life," says Ades. "'Through' is the last song, but also the title track because it really encapsulates the feeling of being (almost) at the end of a hard thing. It's the glue of this EP because it's not just about getting through a breakup but about getting through any hard thing. I go to it all the time for reassurance that whenever I am feeling a hard thing, the only way out is 'through,' and everything is okay with time."
Through is heralded by highlight tracks "I Can't Wait to Be British," "Unlearn Me," "Can't Say No" and "Crying During Sex," the latter of which accompanied by an official music video directed by Zachary Bailey (JAWNY, Clear Bones, Power Freaks), starring Warner Records recording artist Adam Melchor.
"This song is the result of my friend Hayley's beautiful genius wisdom during a break up last year," says Ades about "Through." " I called her from London in November of 2020, having traveled there during the pandemic to win back an old relationship. It obviously didn't go to plan and I was stuck in London during the lockdown."
"I was miserable and heartbroken and desperately needed a way to get through it," Ades continues. "Hayley just kept reminding me over and over that even though it was painful... Pain moves and the only way out of it is through it. I clung to those words so tight, listened to it every day for a month until I felt stronger. Her advice and this song seriously saved me from going crazy during such a painful time."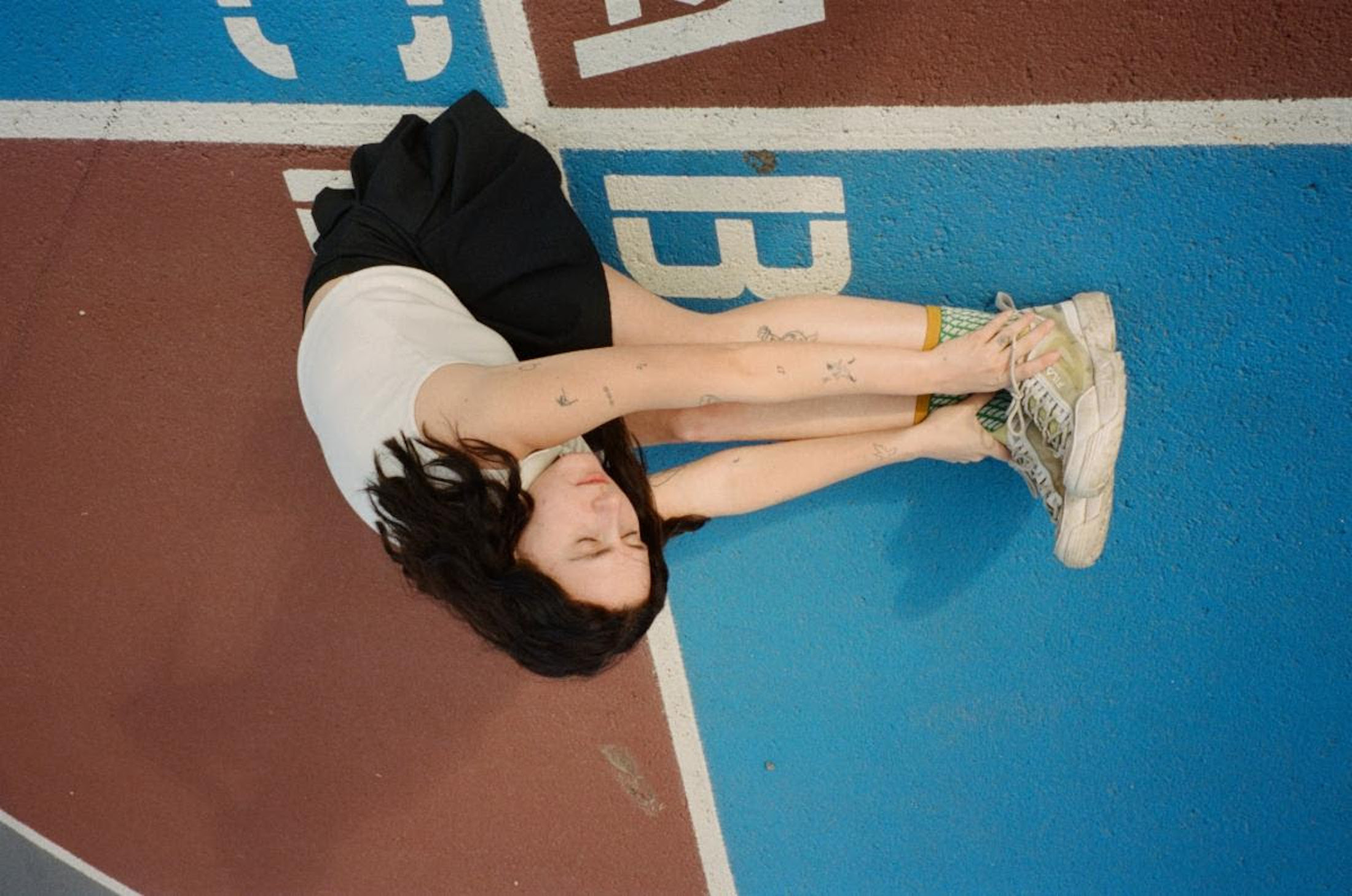 With the onset of quarantine, Carol wrote for herself at a prolific pace, making emotional lyric-driven songs "you can scream to or sob to in your car" under the influence of everything from the series Fleabag, Greta Gerwig, Elizabeth Gilbert, and Glennon Doyle, to Japanese House, MUNA, and Phoebe Bridgers.
Recounting heartbreak, loss and trauma through a heady lens of nostalgic influences, the six tracks are laced with optimism despite their crushing subject matter and Ades' emotional delivery. Through boasts world-class collaborators like BRIT Award winning producer Mike Crossey (Wolf Alice, The 1975), Andy Seltzer (Maggie Rogers, joan), Lauren Aquilina (Rina Sawayama, Fletcher) and Marcus Andersson (Ashnikko, LIZ, SOPHIE).
Having already gained support from key tastemakers including Rolling Stone, PAPER, SPIN, Ones To Watch and The Line Of Best Fit, as well as consistently featuring in Spotify's Fresh Finds playlist, Carol's quickly multiplying fanbase is vocal in their admiration across her social platforms as she shares stripped-back performances and glimpses of her creative process. 
Through is triumphant and a decisive statement of intent from an artist who's already gearing up for her next chapter.
"She is a brilliant songwriter who is going to become a big star. That is currently a prediction but soon will be a dry, very obvious fact and no-one will give you points for saying it." - SPIN 
"Carol Ades has been dominating as a songwriter for the likes of pop all-stars Demi Lovato, Ava Max and Selena Gomez — and now she's focusing on her solo career with a soon-to-be-announced debut EP." - PAPER 
"Pinned on the values of expressing raw, unfiltered emotions" - Ones to Watch 
Tracklist:
1. I Can't Wait to Be British
2. Can't Say No
3. Crying During Sex
4. Unlearn Me
5. Brunette Caroline
6. Through