An old-school sign hides in plain sight on a busy Manhattan street, and it directs you to walk up three flights of apartment-style stairs, but then you're there: the charming secret that is NYC jazz spot Club Bonafide, and on a regular basis at this hub you can hear great jazz standards sung beautifully by vocalist and recording artist Chloé Perrier.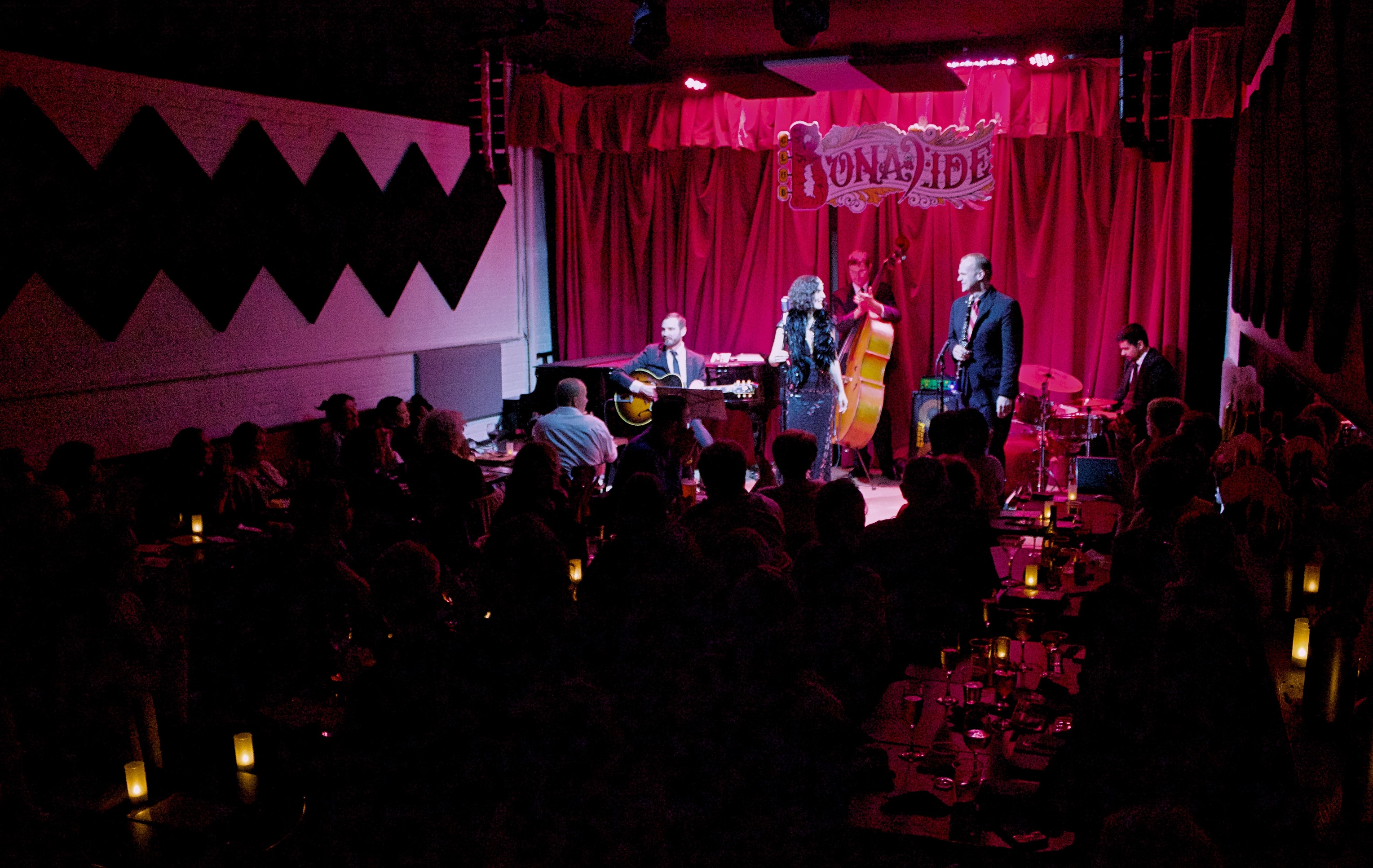 This past weekend, to a full house, Perrier fronted her French Heart Jazz Band and performed a complete cover set of popular standards from the "jazz age" of the 1920s and 30s. By the end of this special and intimate evening night, couples were ditching their dinner tables to dance in the intimate aisle space, and back-and-forthing with Perrier in hand clapping, table-drum-beating, and foot stomping.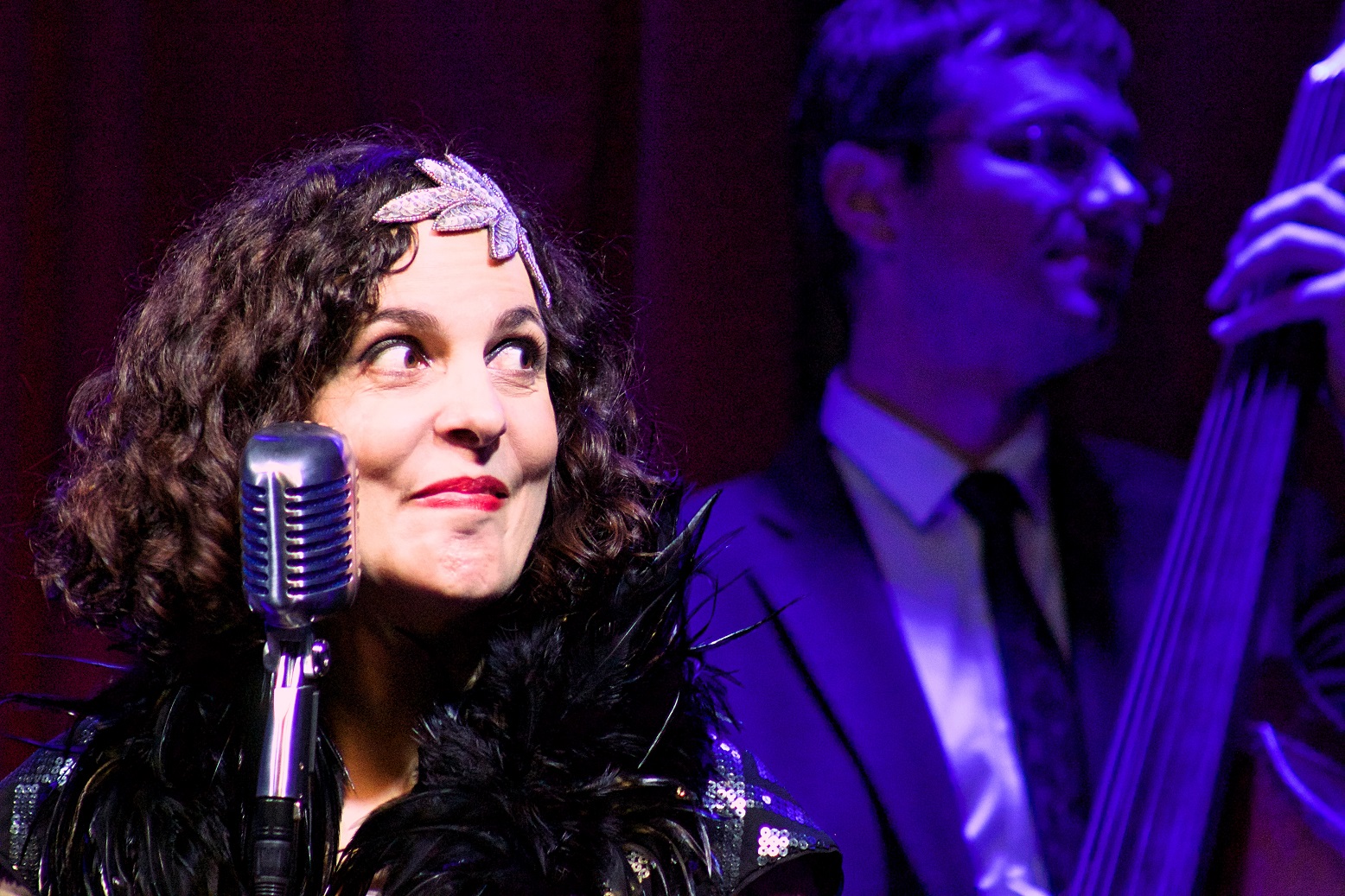 Perrier, who has extensive early training in the performing arts, has simply a remarkable voice. At times it is bouncy and playful in more light-hearted songs like "Little Croquette," and at other times meditative and affecting in more serious numbers like "Guilty." In any phase, though, the voice sells you on the pure sound of it alone: smooth and natural, like a dreamy ending to an old black and white movie. Perrier's stage presence suggests a similar kind of ease. In between songs, the singer engaged the crowd subtly and with small quips of wit, getting laughter time and again from her audience and prepping them up enthusiastically for each next song.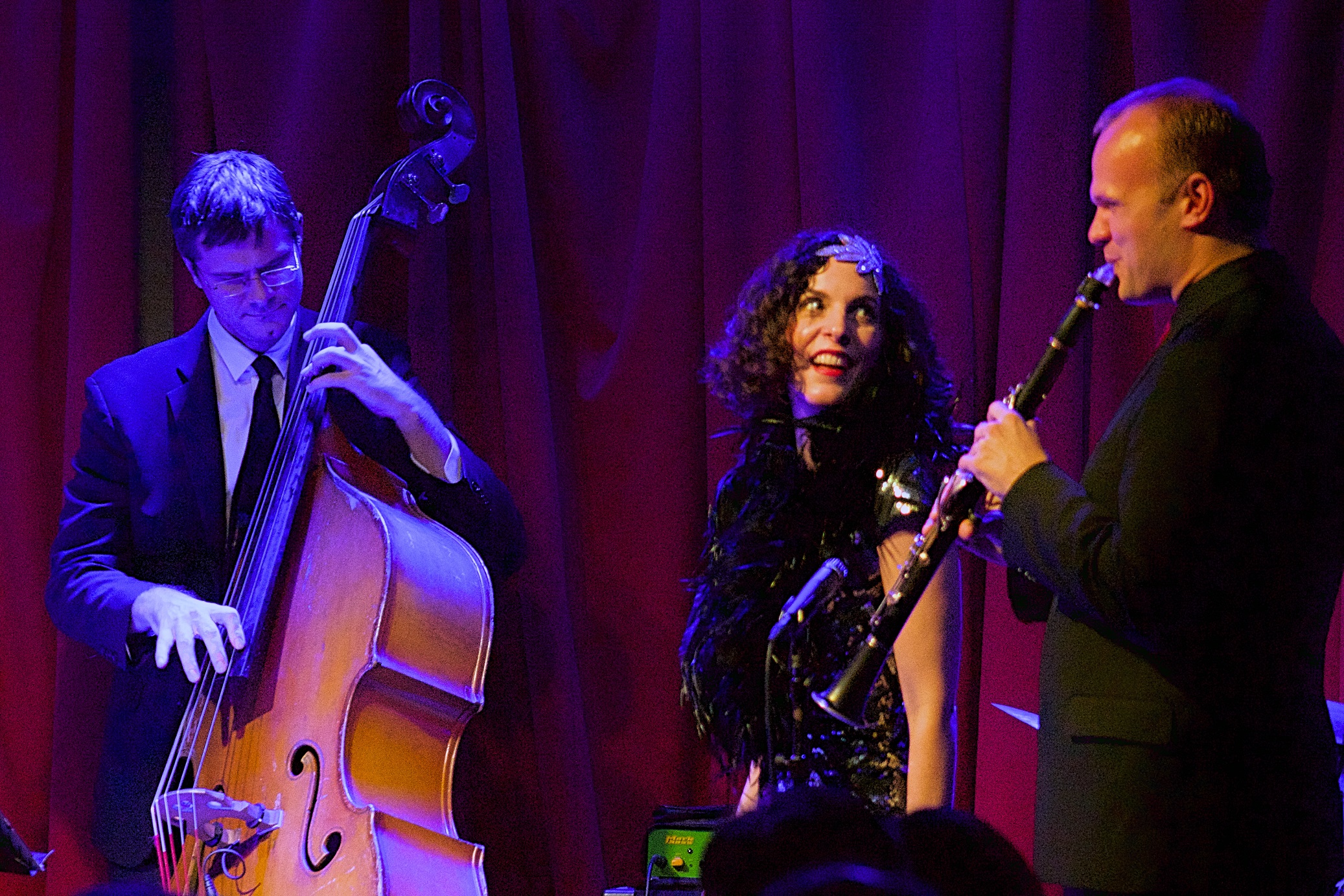 The singer also fronts a sharp collective of musicians. Various nights she may have other instruments in the mix, but on this night helping Perrier out were her drummer, bassist and guitar player, and, for a portion of the show, a clarinet player. Much of the evening was given to these musicians in the style of solos in round, and they impressed at each turn, ushering along the grooves of multiple styles of jazz, from smooth to romantic to devilish and snazzy in the style of Django Reinhardt or Benny Goodman.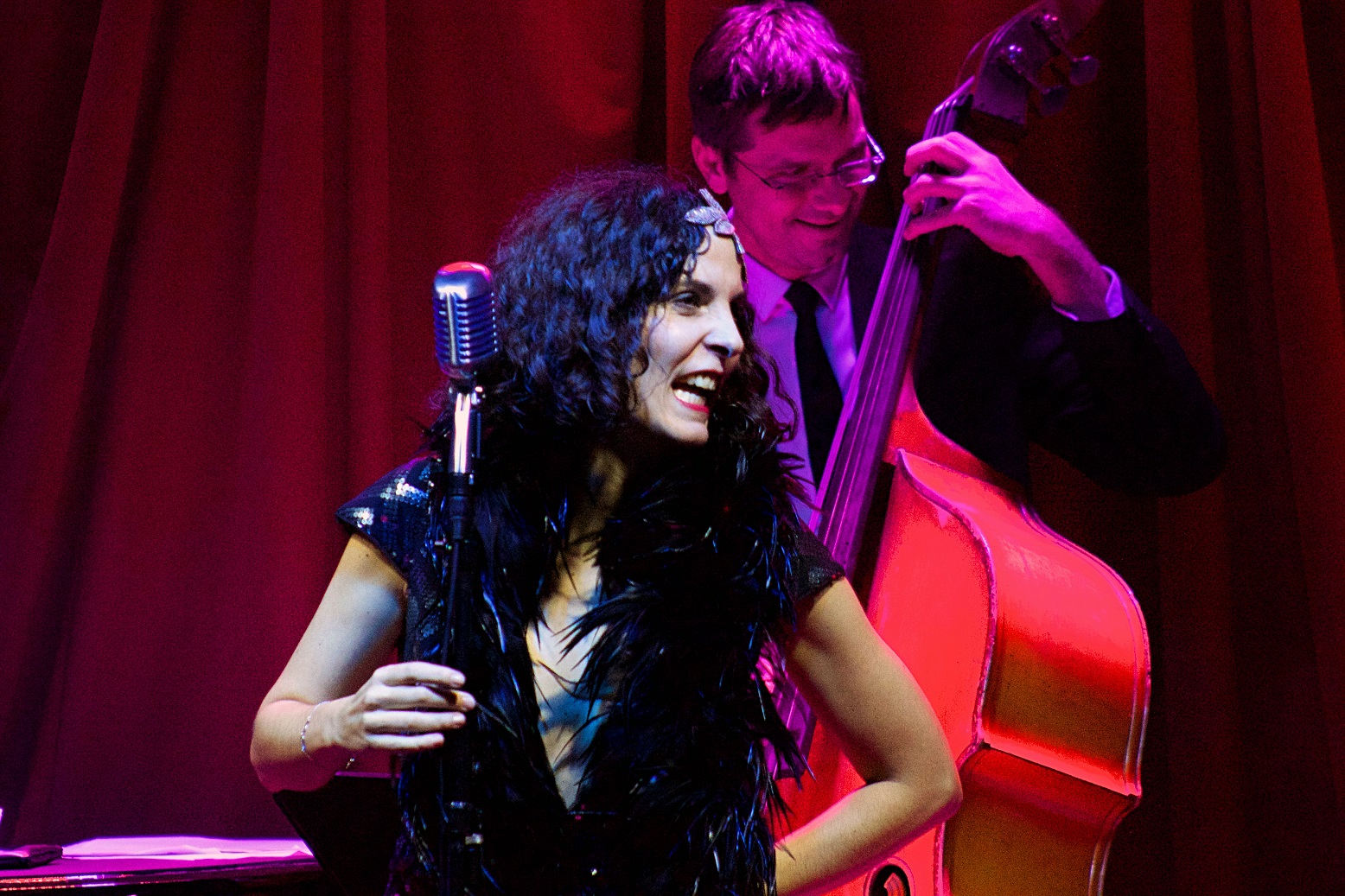 Perrier, vocalist, and bandleader, fit comfortably into these varying musical moods as well. And when the songs handed back the responsibility back over to her, she never failed to reclaim the attention of every ear and eye in the room.