Grammy-winning Infamous Stringdusters banjo man Chris Pandolfi has been hard at work while not on tour. He produces and hosts a podcast, "Inside the Musicians Brain." His interviews include favorites like Oteil Burbridge, Sarah Jarosz, Sara Watkins, and most recently the guys from Goose. While we all long for the days of big live music shows to return, Pandolfi stays true to his aim of bringing music to the world. Under the moniker Trad Plus, he is set to release a solo album called Trance Banjo on Friday 2/12/2021. It features Pandolfi's Trad Plus's previous collaborator Nick Falk on drums and the luminary Stuart Duncan on fiddle for a few selected tracks. 
Wow! Let's dig right in with the first track off of Chris Pandolfi's new album Trance Banjo. The opening track is reminiscent of that one episode of Northern Exposure that featured Flight of the Cosmic Hippo by Bela Fleck. If you are not familiar with Northern Exposure, it's the story of Dr. Joel Fleshman, a New York Jewish doctor that serves his time in Cicely Alaska to pay off his student debt. The entire series showcases Fleshman as a salmon out of cold rushing water. His culture shock and his fish out of water attitude creates a great show, I highly recommend it. To hear Astral Plane strikes a similar cold rush of water. Pulsing against the beat of a traditional banjo track, the sound is triumphant and free-floating freedom. Leaping outside the net without gravity to hold it down, this tune opens up the listeners' ears to the exciting potential of the emerging album. Stuart Duncan's fiddle opens up the album in such a full sound. At almost 5 minutes, it's the perfect length to pique curiosity and indulgence. Pour yourself a cup of something, this album is gonna be good.
The Silver Droplet comes in with a thud of bass and a whip-like crack spurring you on. What goes up must come down and the crack spurs you forward. This track gives you a peek into the vinyl samples Pandolfi has in store as things get weird. What is the silver droplet? Silver as a binding agent, a precious metal with secondary standings in the grand scheme of things. This song sounds like the proposal. Will you come on a listening adventure with me? Perhaps it is the promise ring, offering partnership and pursuit of a greater truth. Is that a whip crack or is that a clap track? Either way, it's encouraging. Climbing scales and ladders to see above and over what we could see from below. The guitar riffs remind you that this is not EDM but your human heartbeat that hums in unison with the beat. Tricky lil' tune, you're sneaky. I like it.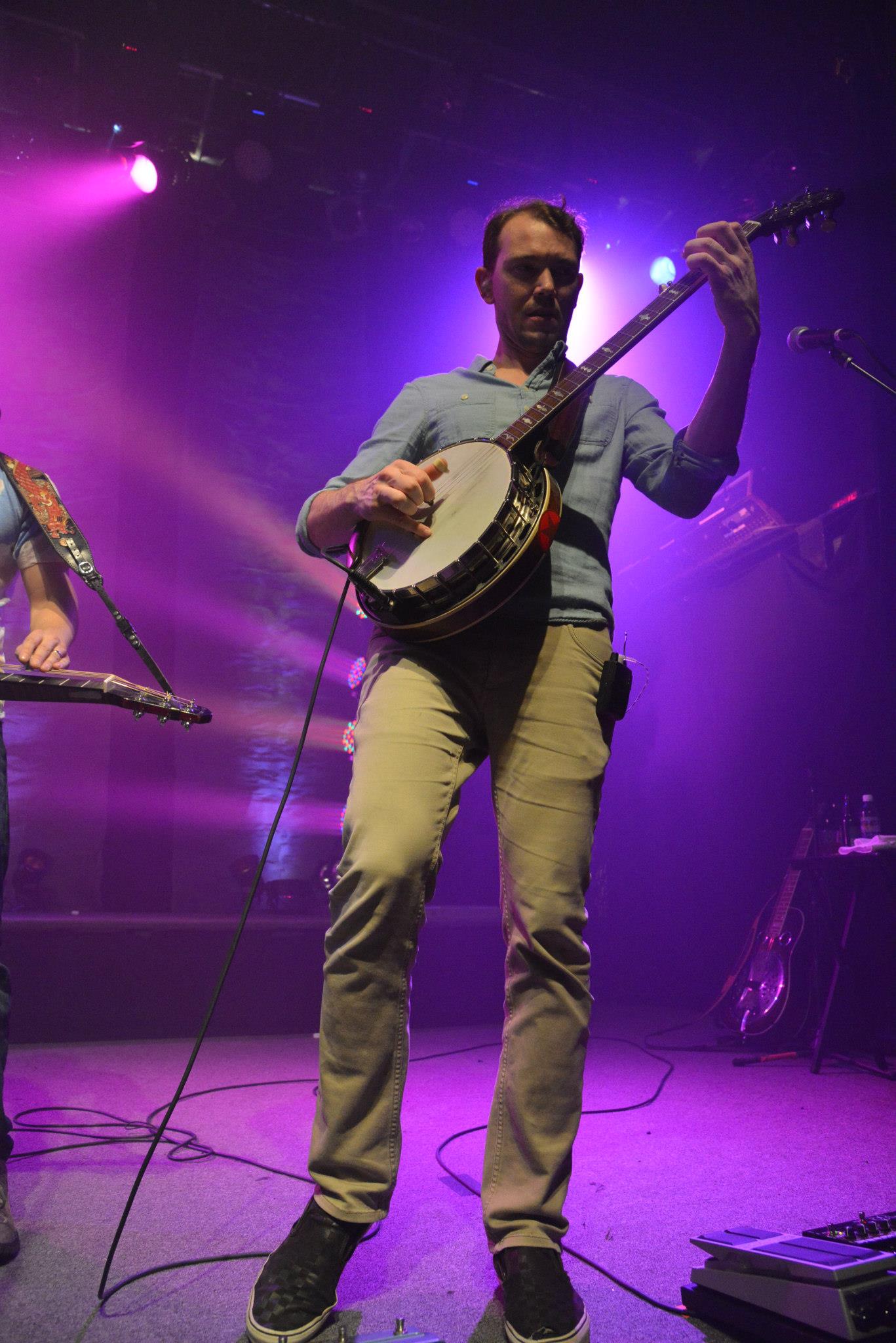 Fulcrum. Hip Hop Svengoolie funk that gives way to banjotronica. In the mix, the banjo grabs a hold of the reigns to this song as we traverse the urban landscape in a horse-drawn buggy. We sneak past torn down chain-link fences and slip into the back alley as we pick up the pace over the railroad tracks. The word Fulcrum is the point at which a balance rests. Without lyrics, it's all we are left to imagine within the music that portrays this delicate balance of yesterday and today, rounding the corner to tomorrow. As a creative product of 2020, there can be no better description than waiting for tomorrow. 
Wallfacer ups the pace and pumps the rhythm. It is as if Pretty Lights with a DJ and a drumset is now facing a stringed theory as the maestro. Exploring this stringed theory through echoes and waves resounding the call into the deep sea of skipping through a festival again. The moments become so much more precious when they have become few and far between. This song is an ode to the good times that were and the good times that are to come. This song live is gonna be filthy. I want to hear it in a sweaty sexy club with the thud bouncing off the ceiling and back again against the walls.
With violins and an encompassing cylinder of sound, Wading in the Stream sounds like when you come full circle. The bliss is all-encompassing with tender emotions to provide that soft landing that 2020 has sent us all looking for. I cannot stress enough how much live music has always been my soft landing spot and now we have to subvert with live streams and produced music. No smiles in the crowd, no hugs or high fives as the sounds come from the stage filling the stadium. But it has given us time within to find our own soft spots. I imagine this is what Pandolfi's soft spot sounds like and I'm so grateful he shared it with us. Like a gymnasium soft pad, ready for attempting that back walkover you've been desperate to land. Throw yourself to the wind. Music will catch you when you fall.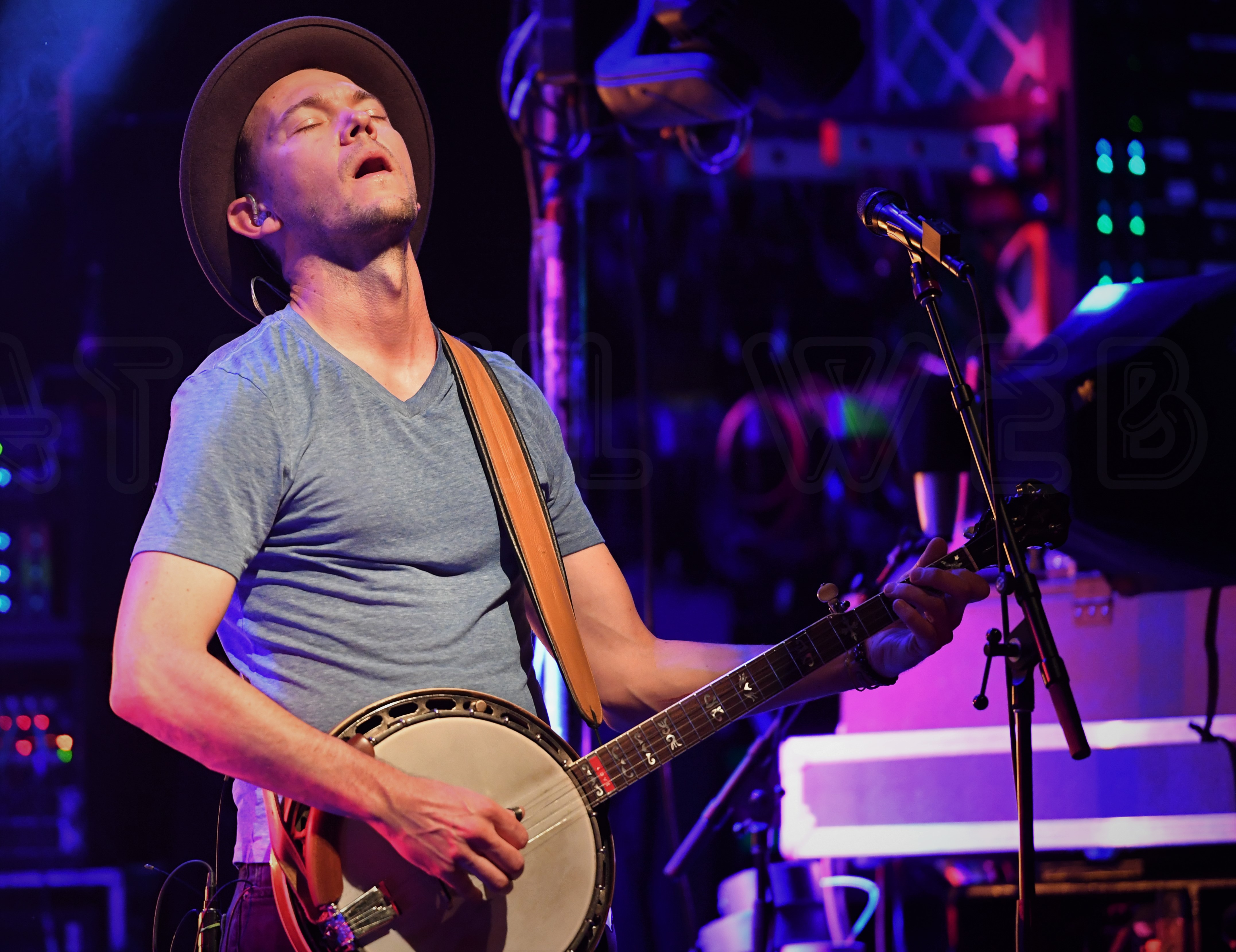 Cloud Valley is a perfect build-up to this feeling. Let's hang out here for a while longer. Get in we're going Care Bear cruising through the clouds sending our Care Bear stare to those who need it most. Holding hands and crying aloud into the storm, there will be another sunny day for us. I imagine a studio with vinyl all over the floor, this staccato, that crescendo… then he picks up his ax and cuts through it all in this track, Cloud Valley. Sometimes the only way to stay sane is to get a little crazy. Whether your indoors for another day or outside all alone, the song inside your soul has to come bursting out somehow.
Delicately dancing into that astral plane driving in the outer world, the sounds of falling asleep at the wheel, floating freely, and seeing the actual wheel of fortune… Pat, Vanna, and the whole production crew is there awaiting your spin, please be the big win! That thought of if only… when I win the lottery I will… if I could only get rid of this debt I'd go start a brewery or I'd build a new school where… all these thoughts spin that wheel of fortune and this song sings that anthem. Asleep at the Wheel of Fortune pinnacles the album as it's over too soon in 2 more songs.
Stopped short with Holding Pattern. The gentle floating reminders of a sensory deprivation tank in space but the strong reminder that you didn't win the lottery and you have to go to work. With that feeling of Belarus, Nordic, Russian, Scottish folk dances. The Rasputin is calling and yet… do you see? This is the way it has been done for thousands of years. You cannot re-invent the wheel. The wheel of Fortune is a beautiful dream but when you're awake, you've got to do the work.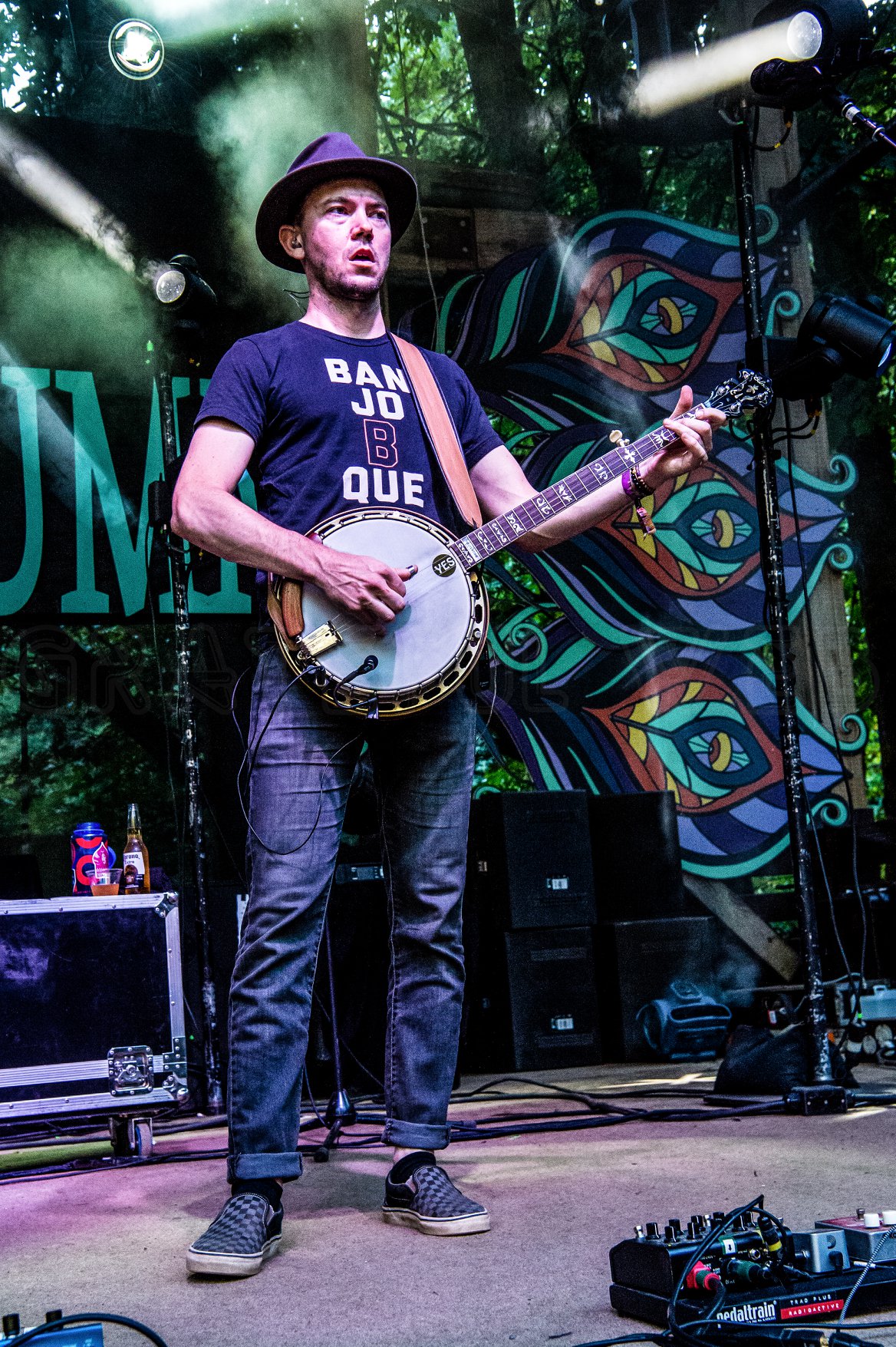 Flagship is the final ascent of this journey. Pandolfi's brand, his flavor, his true mark on the world is this song. It's got his banjo front and center with the whole world revolving around that instrument. It spins and it will make you feel like the whole world is spinning around you too. Gawd blesses the musicians that feel the "we" in the "me" and take you along for the ride. They take the journey to outer space and bring you with the see all the pretty lights. The skies are glittery dust crumbling to the slaying of the strings. The best is the clear cut forest of the ending where there is nothing but you and your thoughts staring into the abyss.
This album stretches the boundaries. As they say, when you stare into the abyss, it stares back at you. Astral Plane connects that stretching time and space with a song and a sound that is comfortable but claustrophobic all at the same time. Cheers to getting back to the dance floor. I am so ready to hear these tracks live!