Spring has arrived in Southern California and with the new season comes the beginning of music festival season. The West coasts most prestigious musical gathering, the Coachella Music and Arts Festival is set to take place over the weekends of April 13-15 and 20-22. The festival is celebrating its 19th year, with a claim of being bigger and better than ever. Last year ticket sales were increased to 125,00 per year versus 90,000 the year before. The festival also added an eighth stage as well, the Sonora stage.
The festival has moved increasingly towards mainstream pop, for its headline acts. This year Beyonce, Eminem and The Weekend top the bill. For the first time, there is no headline rock act at the event. Coachella has continued one tradition. However, that has set it apart for other musical gatherings since its beginning. Farther down the vast line up of the 2018 festival, several prominent names in world music can be found. Coachella has always prided itself in bringing great music across the globe to their young audience mostly unfamiliar with the bands.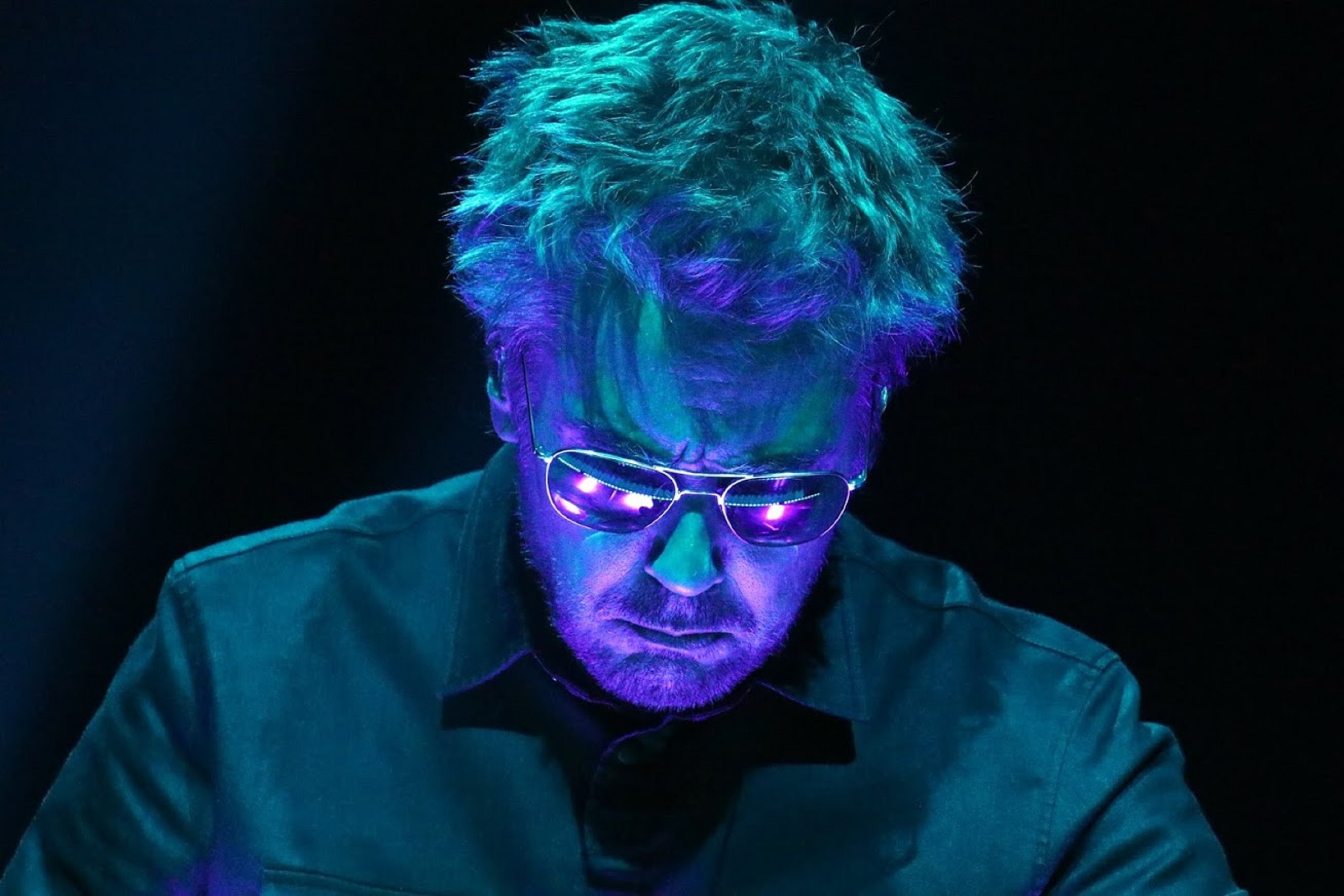 Two names stand out at this year's Coachella in the world music vein. French electronic music pioneer Jean Michel Jarre will be bringing his spectacular multimedia music extravaganza to the polo fields in Indio. The 69-year-old Jarre had his first mainstream success with the release of the breakthrough electronic music album, Oxygen, in 1976. But the French composer is perhaps better known as the most prominent live music star in the world. His rare and unique one-off multimedia concerts have attracted audiences of a million or more people. In fact, Jarre holds the world record for the largest attendance ever, drawing 3.5 million to a 1997 concert in Moscow. Last year Jarre launched his first mini-tour of the US ever, with a futuristic multimedia light and laser show tailored to indoor arenas. Jarre will be bringing the spectacle to Coachella over the two weekends.
Although there are no headline rock acts at this year's Coachella, there are some excellent rockers on the bill. Making a rare appearance in the United States, the hard rock band X Japan will appear both weekends at the festival. The veteran group has been rocking their homeland since 1982. X Japan has released five studio albums, six live albums, and 21 singles and sold over 30 million records. The band sings mostly in Japanese but is working on their first all English album, scheduled to be released shortly. Grateful Web had an opportunity to speak with co-founder of the band, Yoshiki.
GW: Hi Yoshiki first let me ask you about your health. I know you had a serious operation last year. How are you feeling?
Yoshiki: Yes, last May I had an artificial disc replacement in my neck. I think it's okay. It feels still weird. The doctor told me to be careful when I play drums. He didn't give me the green light to play just sort of a yellow one. I have to change my style how I play. I used to do a lot of head banging, and that's how I wore out my neck. But I think I am okay. I want to play as hard as I can still just no more headbanging.
GW: You have been playing a long time. You started your first band when you were 11?
Yoshiki: Yes, I started playing drums when I was 10. Then I started my first band at 11 in 1976.
GW: The name of your band formed in 1982, was originally X before you changed it to X Japan. Did you know there was a band in the United States named X at the same time?
Yoshiki: I completely found out when I moved to Los Angeles 25 years ago, about the American X. I really like them. I am a big fan of the band now, really cool punk rock.
GW: Who were your musical influences? Your music has changed over the years from early punk rock sounds to what sounds like to me a strong Iron Maiden influence. Your more recent ballads on the piano reminded me of the rock group Kansas.
Yoshiki: Yes, I was influenced by Iron Maiden a lot. Early on we did a lot of cover songs of bands like Led Zeppelin and Iron Maiden. I love Iron Maiden. Also, at the same time, we were influenced by punk rock too like the Sex Pistols. Also, David Bowie. When we formed X when I was 14 we played mainly Iron Maiden covers
GW: You mentioned David Bowie. Your visual style is unique and an integral part of your live performance. How much of your influence was English Glam rock and how much of the technique is influenced by Japanese Kabuki?
Yoshiki: I liked punk rock a lot. I used to have all spiked hair. I was also influenced by David Bowie and Kiss. I am Japanese so definitely Kabuki style also.
GW: Fashion is an integral part of your live show. You were actually on the cover of Vogue magazine and had your own clothing line, don't you?
Yoshiki: Yes, I created a special Japanese Kimono. My parents used to own a Kimono shop in Japan. Usually in tradition oldest son takes over the family business but I became a musician. Several years ago, I decided to create a rock and roll Kimono.
GW: In 2016 the documentary film We Are X was released worldwide to excellent reviews. Is that a good place to start for people curious about your band that doesn't really knows your music?
Yoshiki:  I think so. It was really hard to make. Our band story is almost too crazy and painful to be true. I lost my father when I was 10. Our guitar player passed away. Then our vocalist got brainwashed by a cult and was away for almost ten years. Then our bass player committed suicide, so there is a lot of tragedy in our history. But somehow, we are still here. We are physically a five-member band now, but in the heart, there are still seven of us.
GW: You are working on your first English album?
Yoshiki: Yes, our first English album after all those years.  It's almost done. I just have to mix the songs. It's about 99 percent done, and hopefully, we can release in several months.
GW: So, X Japan is coming to play Coachella?
Yoshiki: Yes, playing Coachella is like a dream come true for us. At the same time, I am a bit nervous because Coachella is not like a rock festival. It's more mixed music. When people try to categorize our music, they say hard rock. But we do have a lot of differs styles as well. I am a classical music pianist as well. I played Carnegie Hall last year. Hopefully, the audience at Coachella will be open to our music.