Concord Music Group launches a new series of jazz compilations for the summer of 2012 that showcases the very best tracks culled from the recordings of some of the most influential artists in the history of the genre. The first five titles in the "The Very Best Of" series — which highlight the work of the Miles Davis Quintet, John Coltrane, Wes Montgomery Sonny Rollins, and Chet Baker — are set for release on June 12, 2012. Each collection is mastered by Joe Tarantino (who has brilliantly remastered all of Concord's highly acclaimed legacy reissues) and supplemented with liner notes by well-known music journalists, historians, and scholars.
"For anyone who is developing an interest in jazz, this is a great place to start," says Nick Phillips, Vice President of Jazz and Catalog A&R at Concord Music Group and director of the series. "These are primers for understanding the most prominent and influential figures in jazz, and putting their work in creative and historical context. We hope these CDs will open doors to the discovery of the countless amazing jazz albums available in the Concord Music Group catalog."
 
The Very Best of the Miles Davis Quintet captures the legendary trumpeter and his four luminary sidemen — saxophonist John Coltrane, pianist Red Garland, bassist Paul Chambers, and drummer Philly Joe Jones — during the mid 1950s, a pivotal period for Miles in particular and one of the most fertile periods in the evolution of jazz. Specifically, the tracks are culled from a series of sessions supervised by Prestige label head Bob Weinstock between November 1955 and October 1956.
 
"The performances on The Very Best of the Miles Davis Quintet are among the trumpeter's first, most convincing steps — music with which he first established his reputation and most importantly, his identity," says Ashley Kahn in his liner notes to the compilation. "At the midpoint of the 1950s, this was his first mature style — a composite of musical influences, balancing what could seem contradictory ideas: a bebopper who broke through to mainstream awareness as a romantic balladeer, a singer who sang not with words but a trumpet."
The collection captures Miles's quintet "at the top of their game," says Kahn, "just
before he ended a five-year run with the small independent Prestige label, and departed for the big leagues — namely Columbia Records. This is the music that first earned him national attention, and that continued to do so even after Miles shifted to Columbia; Prestige's stockpiling strategy meant that many of these recordings only became publicly available well into the 1960s. In the end, these sides proved part of a solid foundation to a career that would reach higher and higher over the next thirty-five years."
In some respects, The Very Best of John Coltrane offers an alternate view of the same explosive period in jazz as the one captured in the Miles Davis collection. Focusing on his Prestige era, the ten tracks capture Coltrane "in the first, confident flush, from late '56 through '58, when the world first began to pay attention to the saxophonist," says music journalist and historian Ashley Kahn in his liner notes to the Coltrane compilation. "They offer a peek into the creative heights and workday realities of the jazz world of that time, when recording dates — like gigs — were as much a matter of creative opportunity as economic survival. They present him in a variety of situations — as featured soloist, as sideman, as co-headliner, and — with growing confidence — as leader."
While Trane is the centerpiece throughout this collection, he is surrounded by titans. "On these performances, Coltrane takes his place among the best of his generation — pianists Monk, Tommy Flanagan and Red Garland," says Kahn. "Guitarist Kenny Burrell. Trumpeter Donald Byrd. Bassists Paul Chambers, Wilbur Ware, and Earl May. Drummers Philly Joe Jones, Art Taylor, Jimmy Cobb, and 'Tootie' Heath. They were a brotherhood of improvisers, all coming up in the fertile and demanding jazz realm of New York City in the '50s. They had to be able to step into any situation, on stage or in the studio, know the changes or bring in something new, and make the music happen. These ten tracks show Coltrane meeting those requirements, establishing his voice, and rapidly rising to the top of the scene."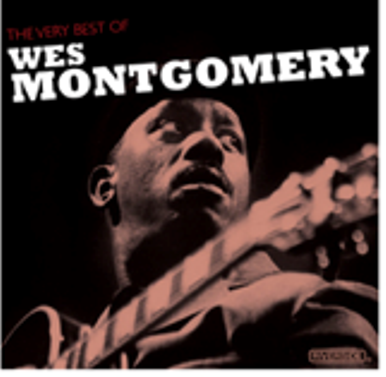 The Very Best of Wes Montgomery, a set of 11 tracks recorded for the Riverside label between the fall of 1959 and the spring of 1963, is not just a collection of prime recordings but also a blueprint for jazz guitar — what it was during Montgomery's heyday and what it would be for generations to follow, according to Neil Tesser, author of the liner notes for the compilation. "You hold in your hand not only an album but also a manifesto," says Tesser. "To anyone ever beguiled by the classic sound of jazz guitar, this might as well be a statement of principles, a foundation document, and a declaration of musical independence, all rolled into one."
Despite the more elaborate arrangements of his later records, "you can still make out the founding principles of Montgomery's music: the classicist's concern with tone; the indomitable swing; the clear intelligence and active imagination of his improvised lines," says Tesser. "Those principles — which have been cited by subsequent musicians as diverse as Pat Metheny and Jimi Hendrix — are all laid out on this Very Best compendium. They have withstood the vicissitudes of changing taste and pop predilections, and they remain the clearest expression of Wes Montgomery's staggering contributions to the style and substance of modern music."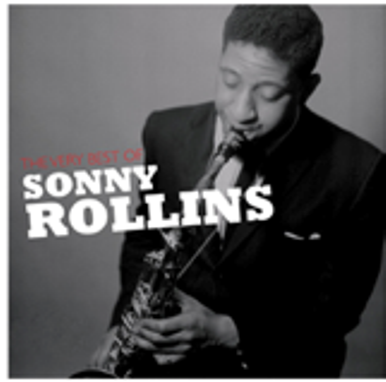 The Very Best of Sonny Rollins spans a significant chunk of the 1950s, and the entire range of the saxophonist's broad repertoire, from his swaggering originals ("Pent-Up House") to certified standards by Duke Ellington, Noel Coward, and Cole Porter. "It includes an unexpected oddity ('I'm an Old Cowhand') and a cornball oldie ('I've Found a New Baby')," notes Tesser. "These represent two founts of composition that Rollins has always tapped, transmuting their tiny clichés into pure gold. It allows for his sly humor ('There's No Business Like Show Business') as well as his gift for instrumental passion ('You Don't Know What Love Is'). You can't find a better introduction to what has made Sonny tick throughout his career. As night follows day, everything since these recordings rests upon them."
The 14 tracks in The Very Best of Chet Baker cover more than a decade of the trumpeter's tumultuous but prolific career — beginning with his classic "My Funny Valentine," recorded live at the Black Hawk in San Francisco for the Fantasy label in September 1952, to "When Your Gone," recorded for Prestige in the summer of 1965.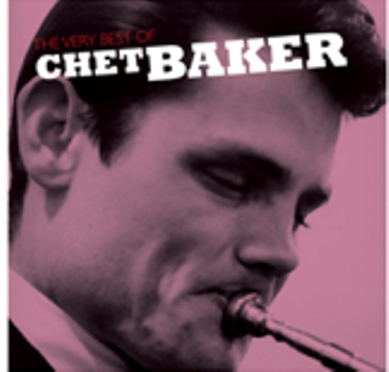 "This collection covers a broad stretch of Baker's career," says Phillips, "starting when he was recording with Gerry Mulligan on the Fantasy label. It then follows him to his Riverside period during the late '50s, and onto his stint for Prestige in the mid-'60s. This captures highlights from each of these periods and underscores all the reasons why Baker was such an important and influential figure in jazz."