Record producer and electric bassist Dan Horne returns to his Lone Palm a.k.a. Liberty Hair Farm studio in Echo Park, Los Angeles for his debut full-length studio album, Count The Clouds, due out on April 7, 2023. Recorded in 2020 - 2021 before his touring schedule kicked back into high gear with Circles Around the Sun and Grateful Shred, Horne unveils Count The Clouds featuring eight original songs with the multi-instrumentalist vibin' out on all the guitars, drums, pedal steel, and keys. A flashback to mid-1960s psychedelic folk, Count The Clouds includes special guests Ny Oh from Harry Styles' band, Raze Regal (Once & Future Band), Adam MacDougall (Circles Around the Sun), Clay Finch (Mapache), and Frank LoCrasto (Kolombo).
Count The Clouds opens with "Leave The Light On," a floaty hook-laden song with a hopeful theme of leaving the light on even when your dreams are broken and you feel left behind. "Dontcha Know" was stuck in Horne's head for years before he finally laid it down in the studio. "I love how this single is at the top of the album," says Horne. "I don't think people who know my music will expect this kinda sound from me. At the core, the track is about moving on from relationships and not being bitter about it."
"Hedgehog's Song" is a whimsical Horne cover of the hit British folk act Incredible String Band from their lauded album, The 5000 Spirits or the Layers of the Onion. He enlists keyboardist Frank LoCrasto for "Hedgehog's Song," a player known for collaborations with Fruit Bats, Greg Osby, and Pat Martino. The track eases into a companion dreamscape piece with epic solos and Horne's thick bass lines driving an epic jam on "Hedgehog's Dream."
"Bicycle Rider" was written while riding his bike down by the LA river and through Elysian Park enroute to his studio. His daily bike rides have become "clear my head" rituals. Guitarist Raze Regal (Once & Future Band) and keyboardist Adam MacDougall (Circles Around the Sun) guest on the song. At the heart of "Pieces," Horne brings the ethos of "peace" back into people's consciousness with a synth-laden track featuring guest vocalist Ny Oh (Harry Styles). With all the modern talk about politics and the world's problems, Horne reflects on the biggest thing missing, "dialogue about peace and how central that was in the 1960s."
Originally written to be played by another band as the Dan Horne Band walks on stage and exits after their set, "Hair Farm Blues" is now a staple encore for their live shows and features guest guitarist Clay Finch (Mapache) on the track. "Ode to the Road" is a trip down memory lane from all the tours Horne's been on. The stories are all true as he reminisces about everyone he's met and hung out with along the way. Luke Clebsch guests on harmonica.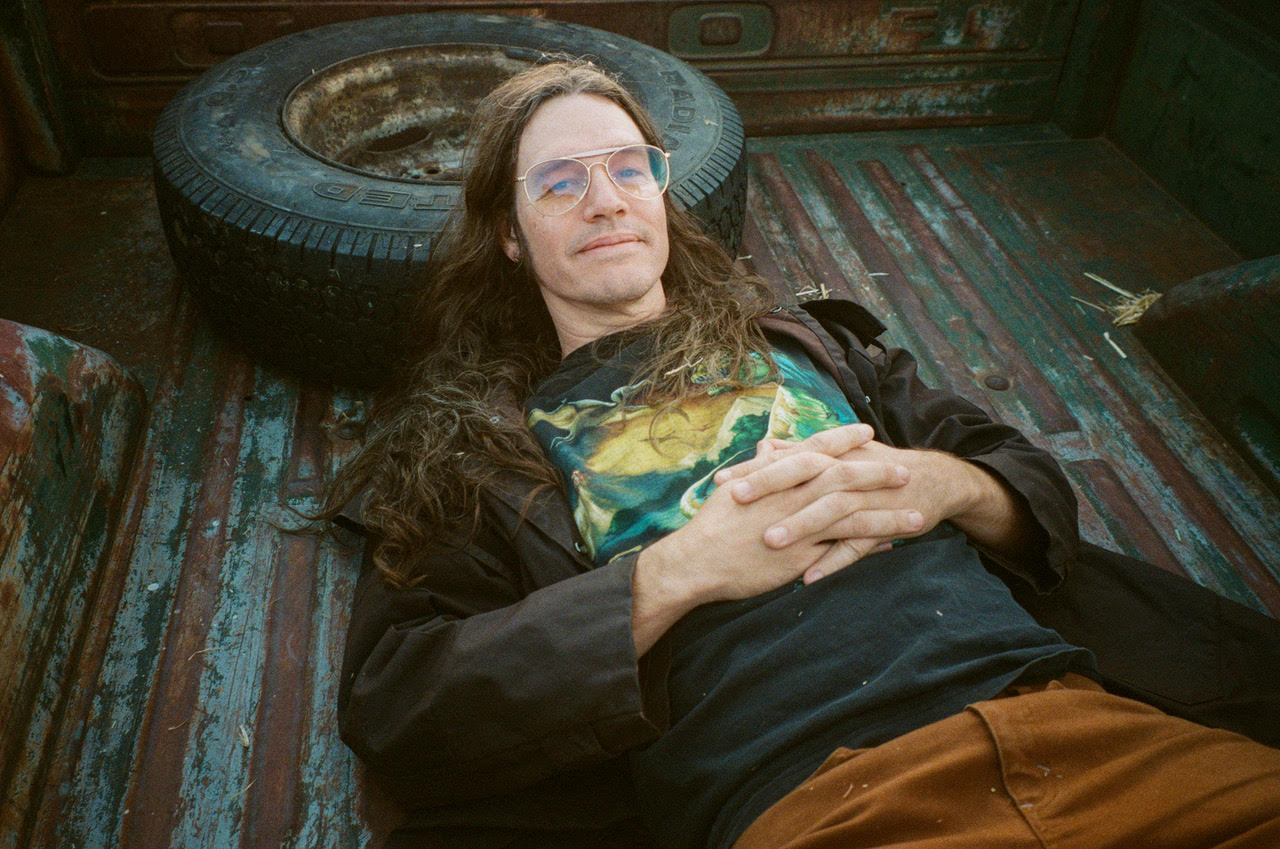 Horne is gaining recognition on the Echo Park scene as a producer at Lone Palm a.k.a. Liberty Hair Farm (LINK) working with artists Mapache, Cass McCombs, Skiffle Players (Cass McCombs' supergroup), Chapin Sisters, Pacific Range, Allah-Las, and others. On the national live music circuit, he's a founding member of Circles Around the Sun, the Dead tribute band Grateful Shred (who's selling out venues all across the country), and a key player with bandleaders Jonathan Wilson, Ben Kweller, Beachwood Sparks, and Conor Oberst.
For more information regarding Dan Horne and the Lone Palm a.k.a. Liberty Hair Farm studio, please visit: danhorne.net and lonepalmstudio.com. Dan Horne will tour as a solo act in spring 2023.
Dan Horne Band -- U.S. Tour Dates
February 24 & 25 -- Charleston Pour House -- Charleston, SC
March 6 -- The Sultan Room -- Brooklyn, NY
April 21 -- Great American Music Hall -- San Francisco, CA
May 18 -- The Chapel -- San Francisco, CA
*Additional tour dates to be announced soon.