During the middle of his headlining set at the Genesee Theatre in Waukegan on Thursday night, Dave Davies dedicated a song to "My brother Raymond" which included the lyrics "In my heart I'm just a boy, just a boy, just a boy."  This is from his latest release, last year's "Open Road," a collaboration with Dave's son Russ Davies.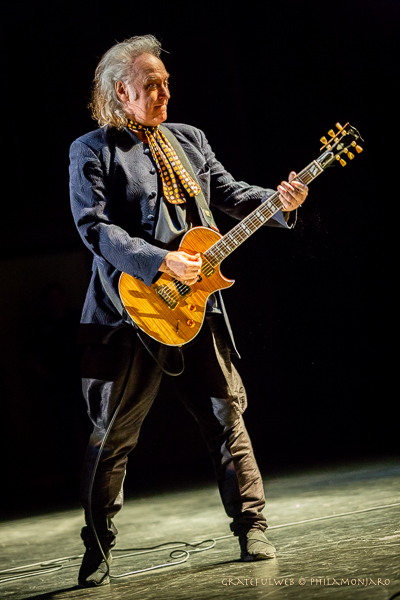 Dave Davies played a 16 song set at the Genesee which included Kinks' classics, Kinks' obscurities, and various songs from Dave's solo career.  Given the fact that the Kinks were founded 54 years ago, Dave could certainly not play every Kinks' song that fans wanted to hear.  He did play "Til the End of the Day," "Living on a Thin Line," and "All Day and All of the Night."  The two song encore concluded with the Kinks' gem "You Really Got Me."
Davies clearly enjoyed playing for his adoring fans.  Did 71 year old Davies have the same voice he had 50 years ago?  No. Did his guitar playing demonstrate why he is considered one of the greatest rock and roll guitarists of all time?  Again, no.  Dave's voice was ragged, but the roughness of his voice added a certain poignancy to the songs he sang from decades ago.  Dave's guitar playing was somewhat subdued as well.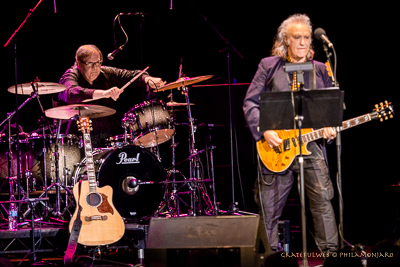 Dave was ably backed by the rhythm section of bass player David Nolte and drummer Dennis Diken.  Diken also played for his primary band, the Smithereens, when they opened for Dave Davies (with Gin Blossoms' singer Robin Wilson for the late Pat DiNizio) earlier in the evening.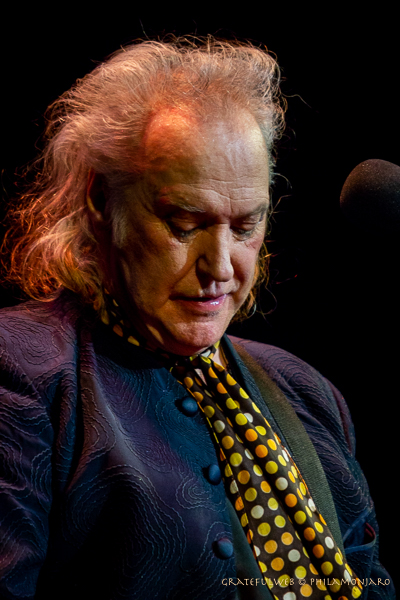 Given the fact that Dave Davies had a stroke over a decade ago, he demonstrated stamina and energy onstage on Thursday.  He was "just a boy" indeed!