Equal parts romance lyricist and swashbuckling stage performer, Dave Matthews and his band ran through 21 songs at the Golden 1 Center arena in Sacramento on Sept. 7, and the enthusiastic crowd was with Dave every step of the way. The band delivered an almost three-hour grunge-free virtuosic fusion of rock, jazz, folk, and soul with plenty of jamming pizzazz. Its configuration was spotlighted by Matthews' always-captivating South African-accented voice, and acoustic and electric guitars, all awash with rhythms, horns, woodwinds, and keyboards.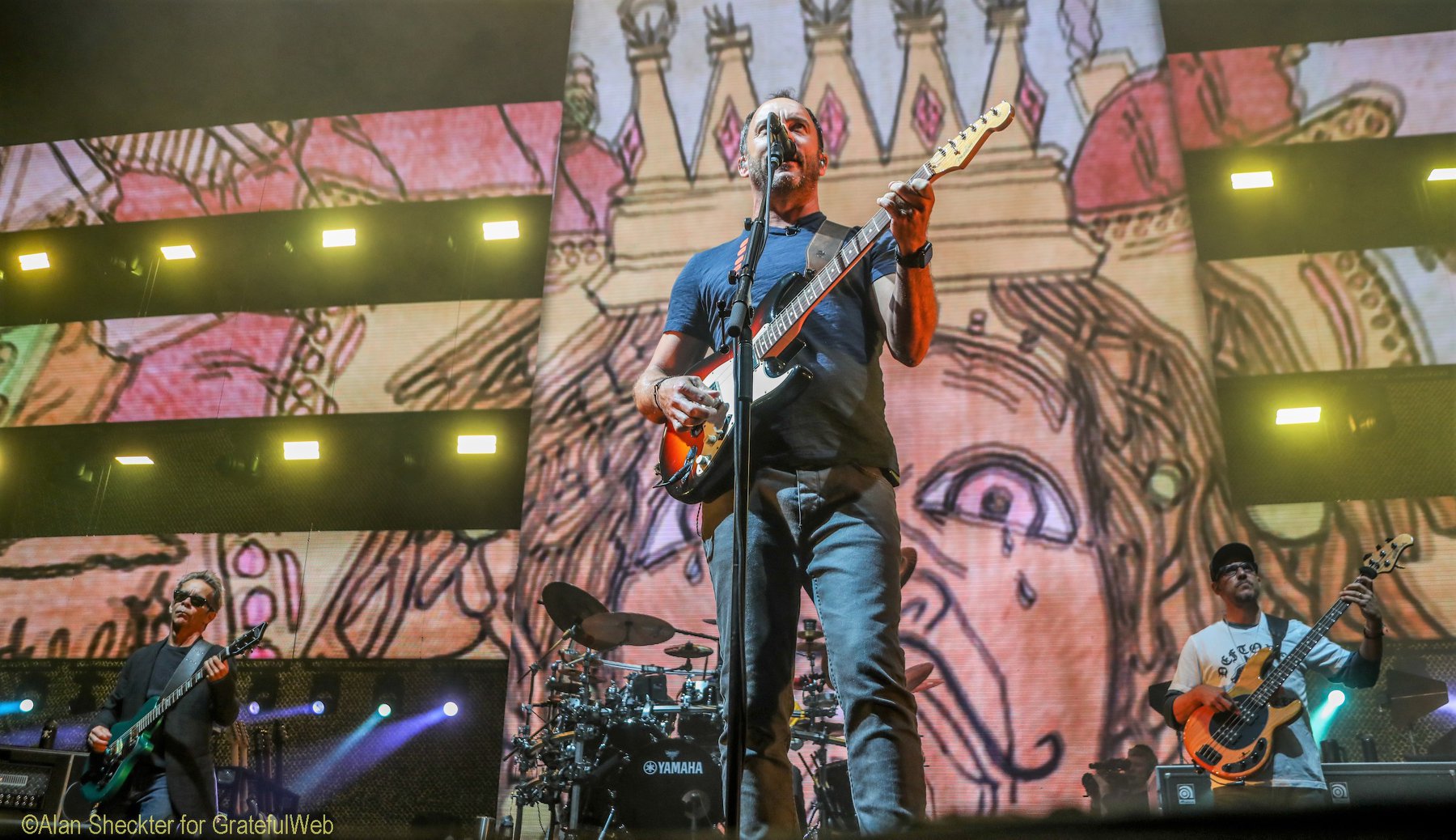 With massive screens of fascinating animated line drawings and video snippets operating behind the band, Matthews opened with a snappy "Why I Am" to ignite the show. The fairly rare opener was likely a tribute to LeRoi Moore, beloved Dave Matthews Band co-founder and former bandmate who would have been 58 on this day. Moore contributed a saxophone jam to the song's studio version, the recording of which was completed after he died from complications from an all-terrain vehicle accident in 2008. Matthews sang, in part, "When my ghost takes me from you, you will remember the fool that I am, so don't cry, baby don't cry."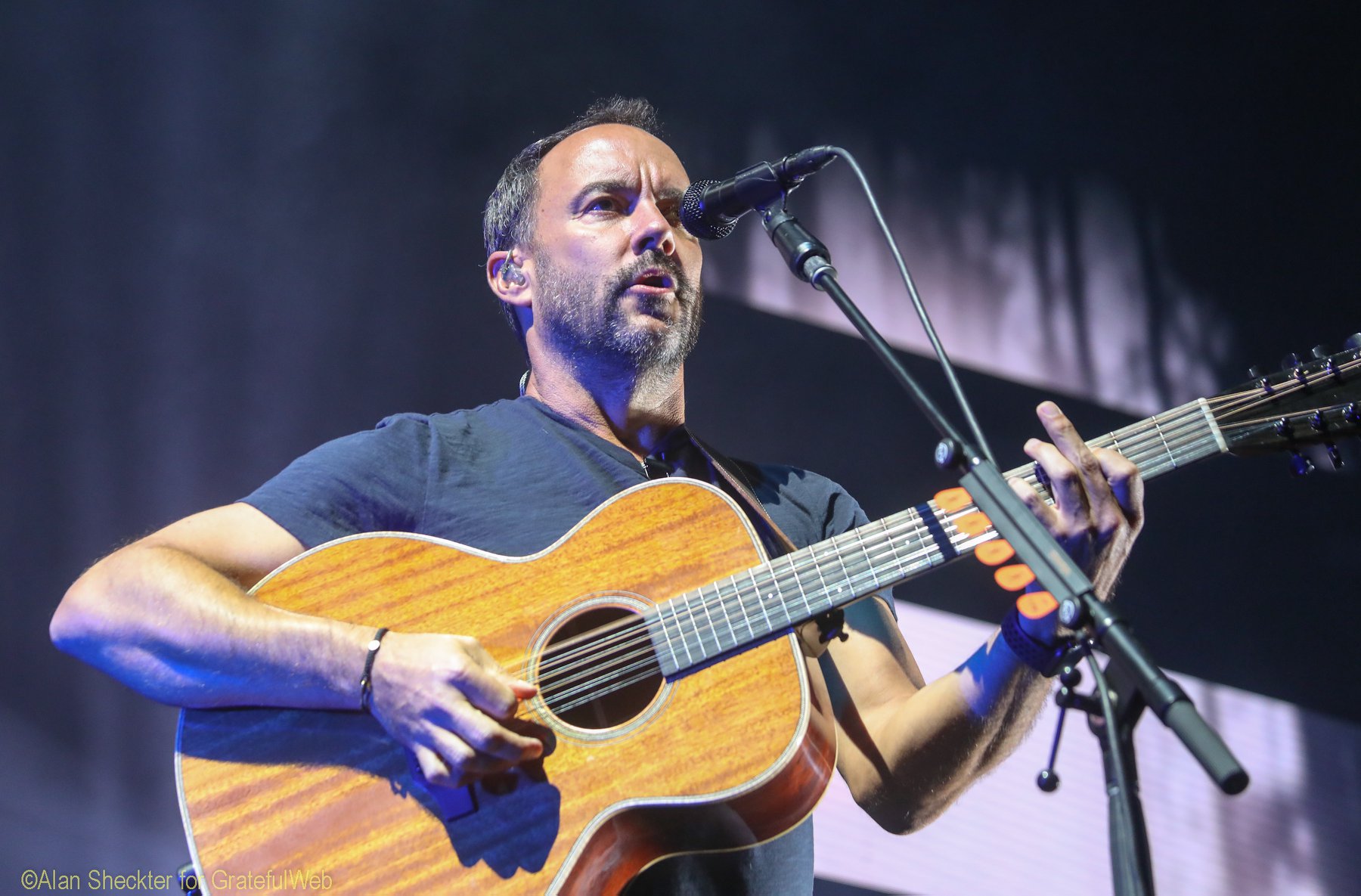 The band didn't throw in any of the covers they may have been expected to sample, i.e., Peter Gabriel's "Sledgehammer," Steve Miller's "Fly Like an Eagle," or Bob Dylan's "All Along the Watchtower." Yet the crowd seemed fine with that fact, ebbing, flowing, and singing along, like on "Grey Street" and "Everyday" during the course of the evening.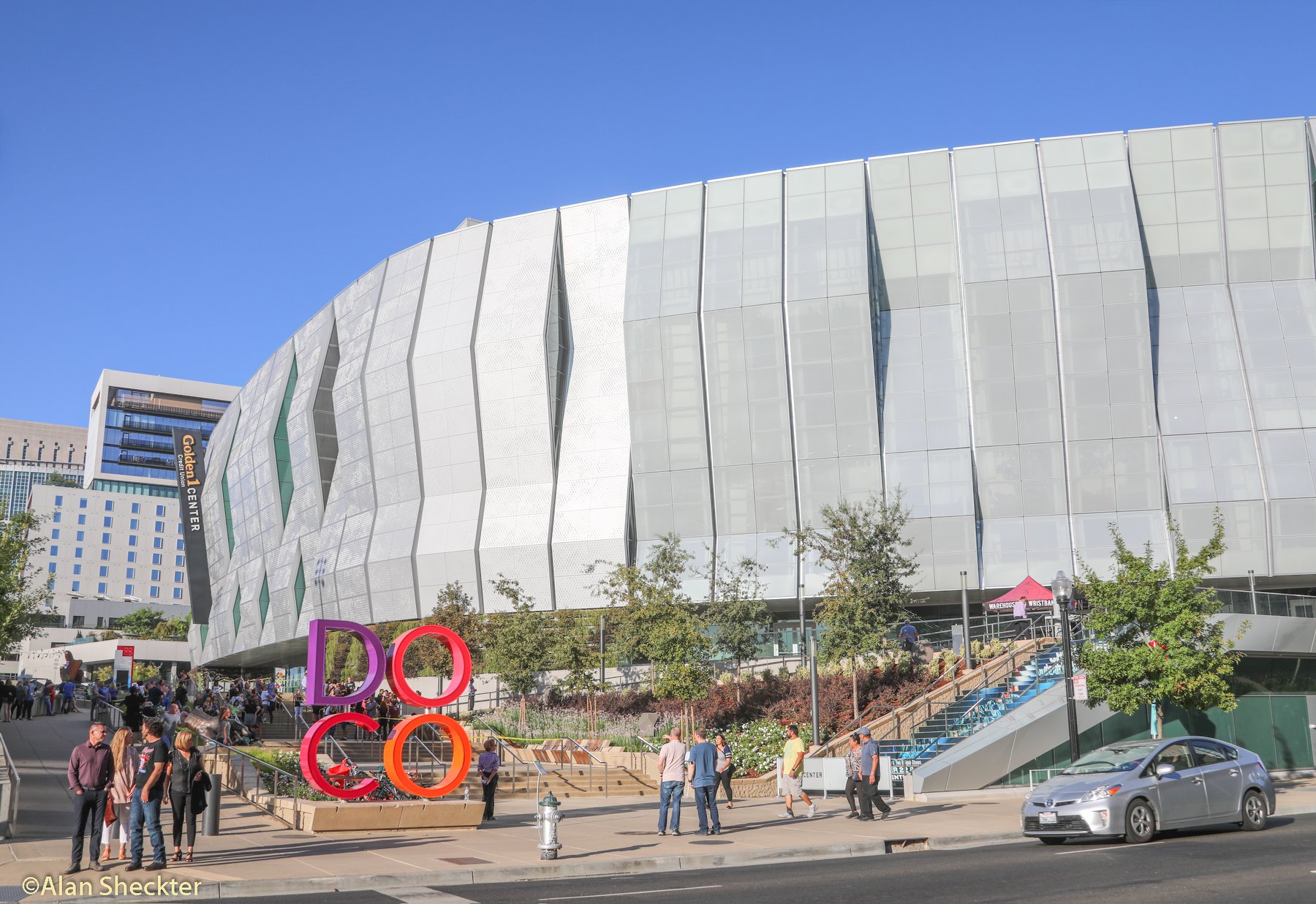 The Golden 1 show was the 38th for Northern California's Wendy Marsters, the first being in July 1999. "The energy, the stellar jams, the family of fans," Marsters replied, when asked what makes DMB so special. "But ultimately, it's the theme of love. Big love, the kind that can change the world. That's what I get filled up with every time I go to a DMB show."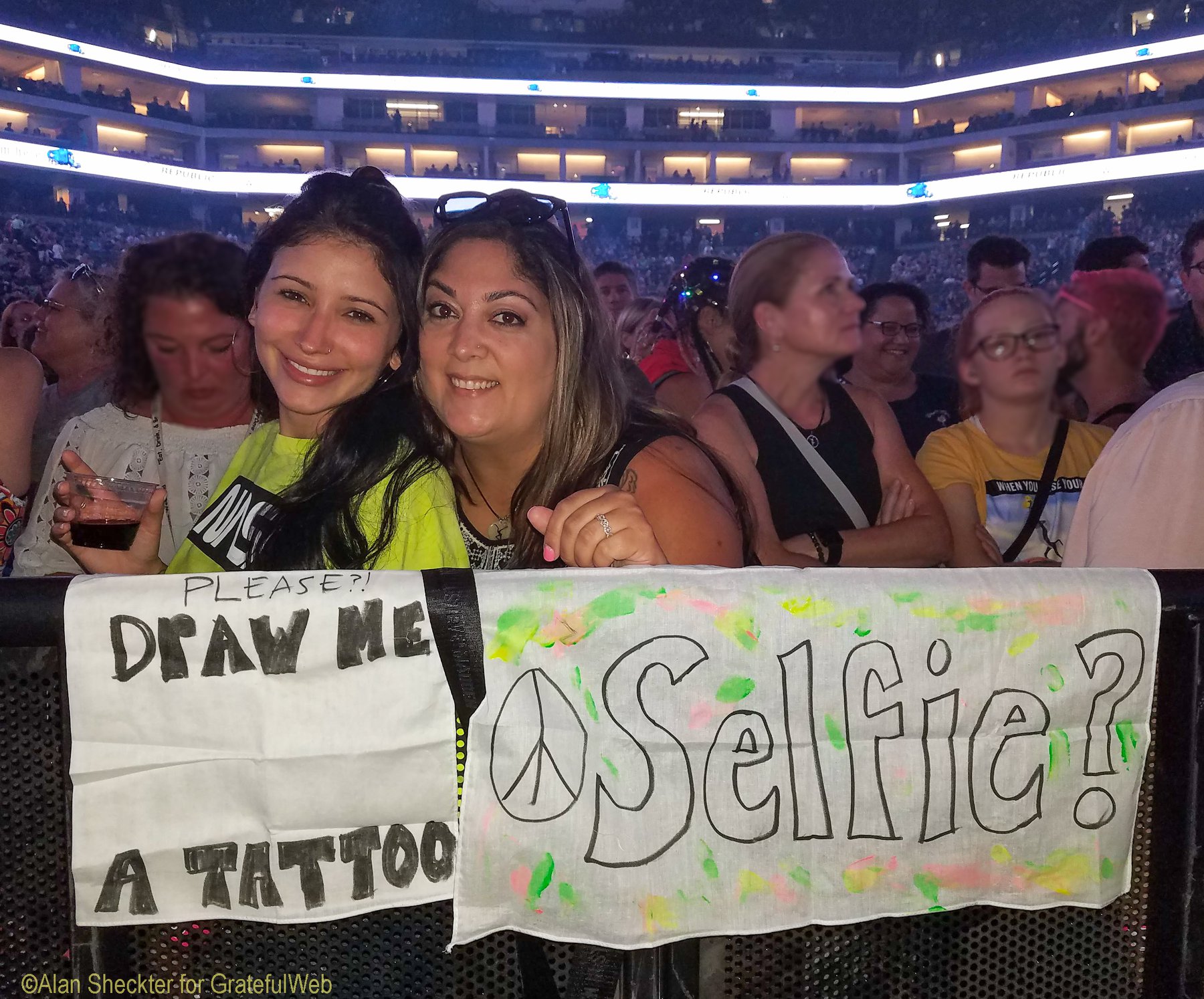 Emily Rivera and her friend Dee traveled from suburban Boston to catch the run of Northern California shows. Rivera, who has seen 70 shows since her first in 2000 at Foxboro Stadium, said the DMB has been a positive mainstay in her life. "Through the good, the bad, and all my ups and downs, their music has helped me past it all!" Rivera said. … "His music was playing in the room as I welcomed my son into this world, it put me to sleep the night I lost my mother to cancer and calmed me down when I wanted to jump ship and quit nursing school. Literally a life saver. I have had many wonderful experiences and have made friends all around the world by following the band – all over the U.S., Mexico, Canada, you name it."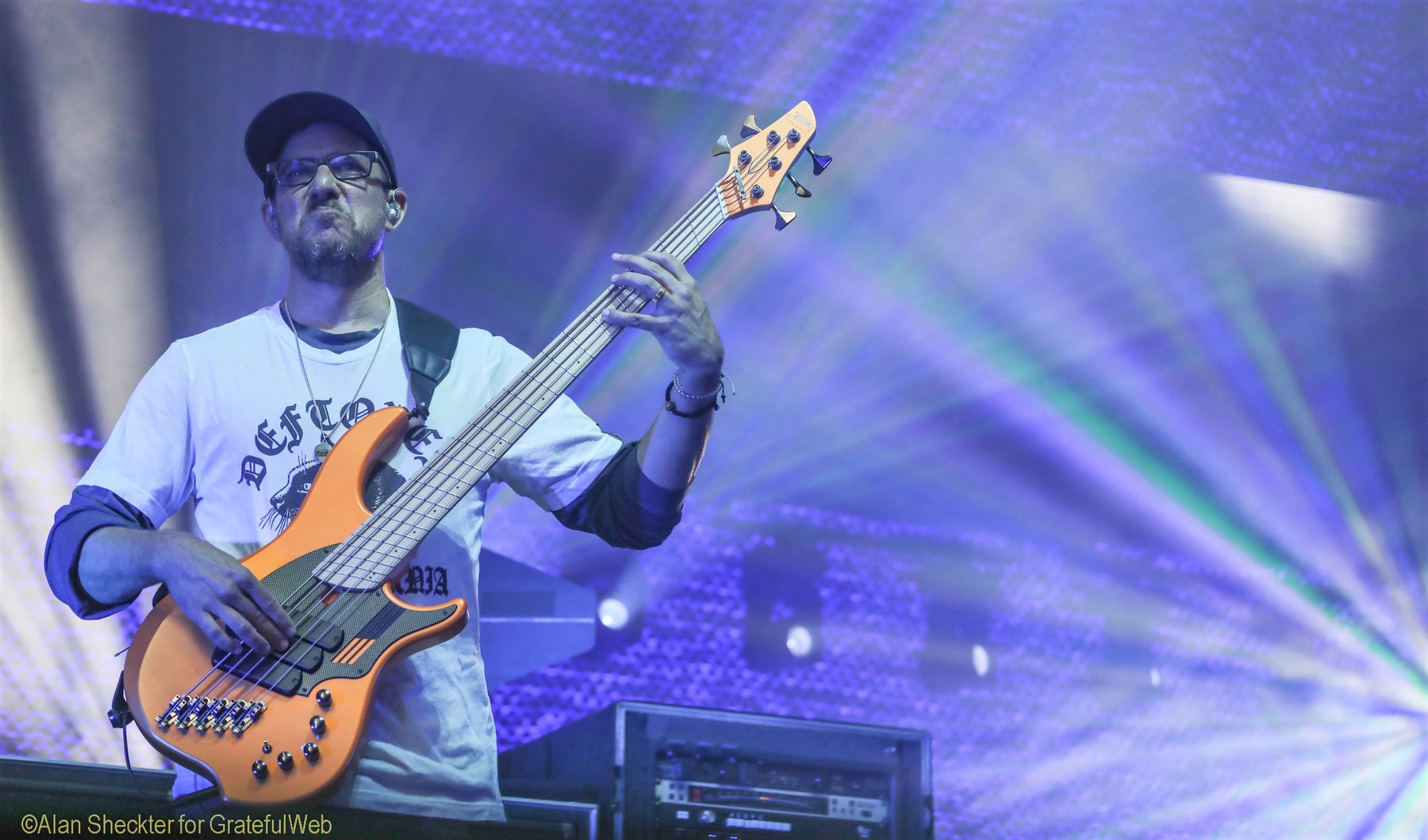 The band, which still includes drummer Carter Beauford and bass player Stefan Lessard, both of who've been with Dave from the start, covered material that spanned the course of their existence, including "The Song that Jane Likes" as well as hits, "Typical Situation" and set-ender "Ants Marching," all from 1993's "Remember Two Things" album. The band also mixed in nicely selections from their 2018 album "Come Tomorrow," including "Again and Again," "Do You Remember," and the title track.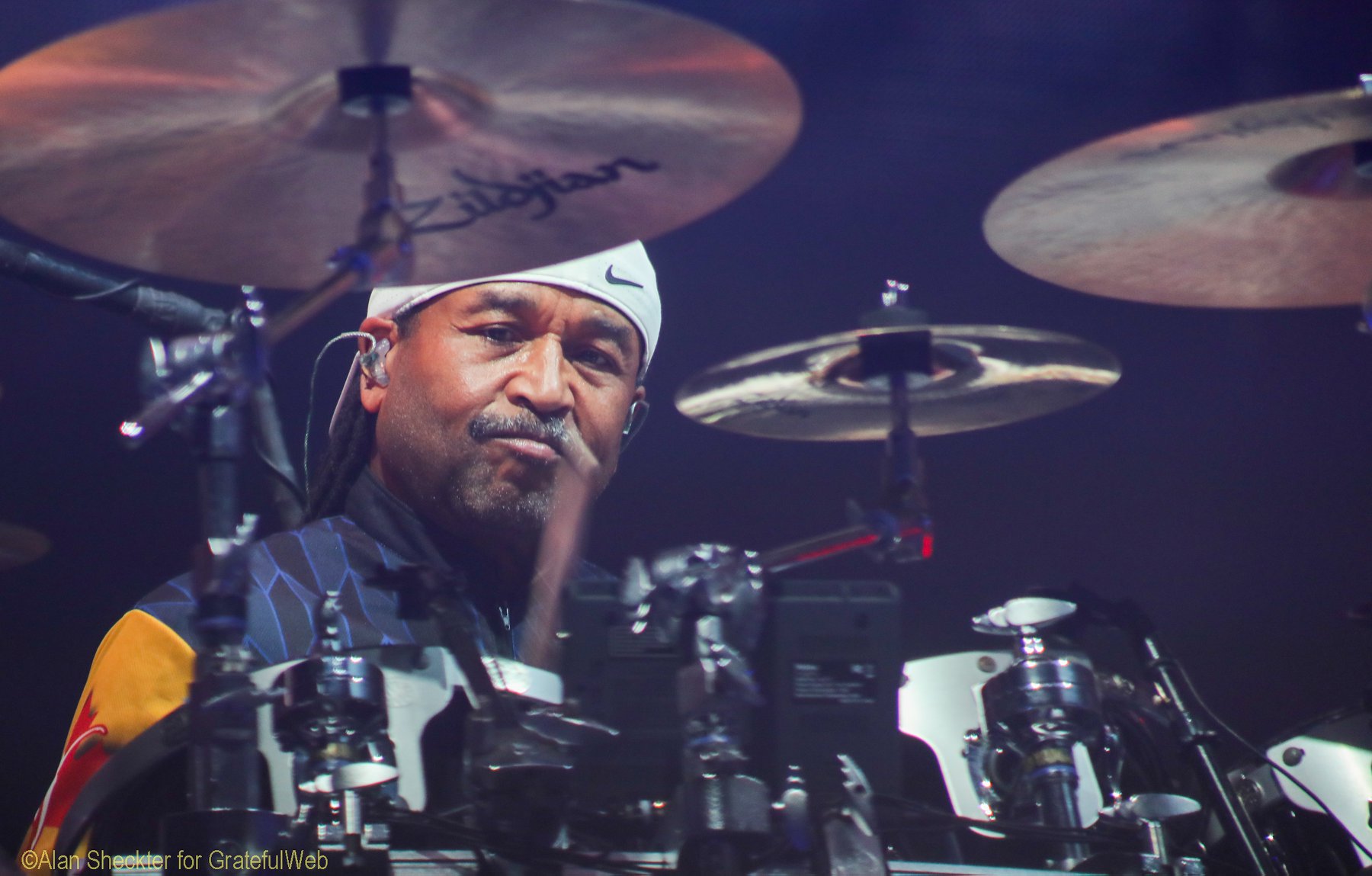 Other notable offerings included "The Space Between," "Warehouse," "Grey Street," encores "Granny" and "Stay," and "Drunken Soldier," which had only been played once prior on this tour, and that was the first since 2015.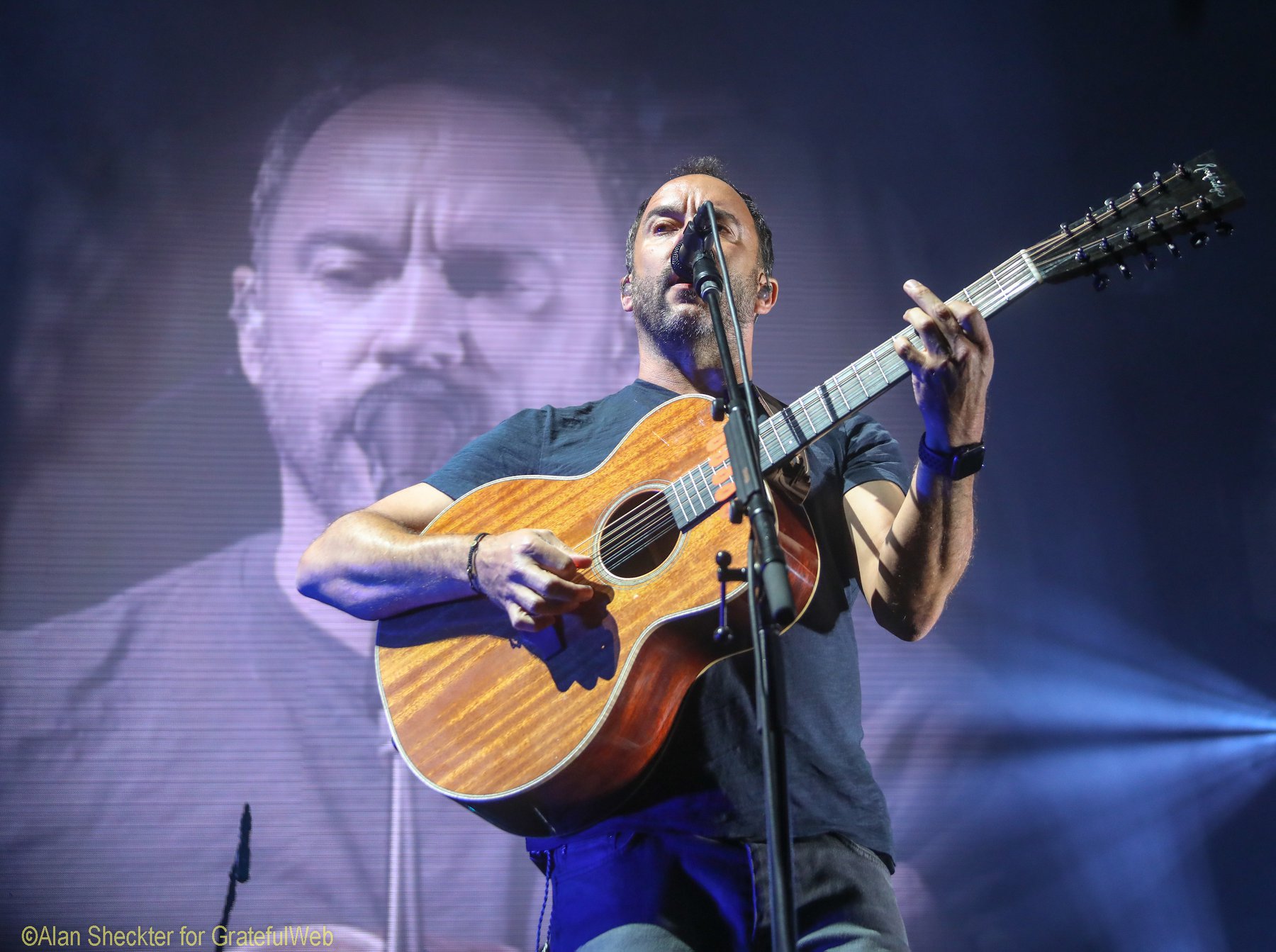 The summer tour represents a little more than a year since the departure of fiddler/mandolinist Boyd Tinsley, who had been a mainstay since 1992. But surprisingly, he didn't seem missed, with other players filling out a complete rainbow of sounds and textures. "Do I miss Boyd? Surprisingly no," Marsters said. "The band has done a great job of filling those spots in with keys, horns, or Timmy <Reynolds> on guitar and the songs sound fresh again."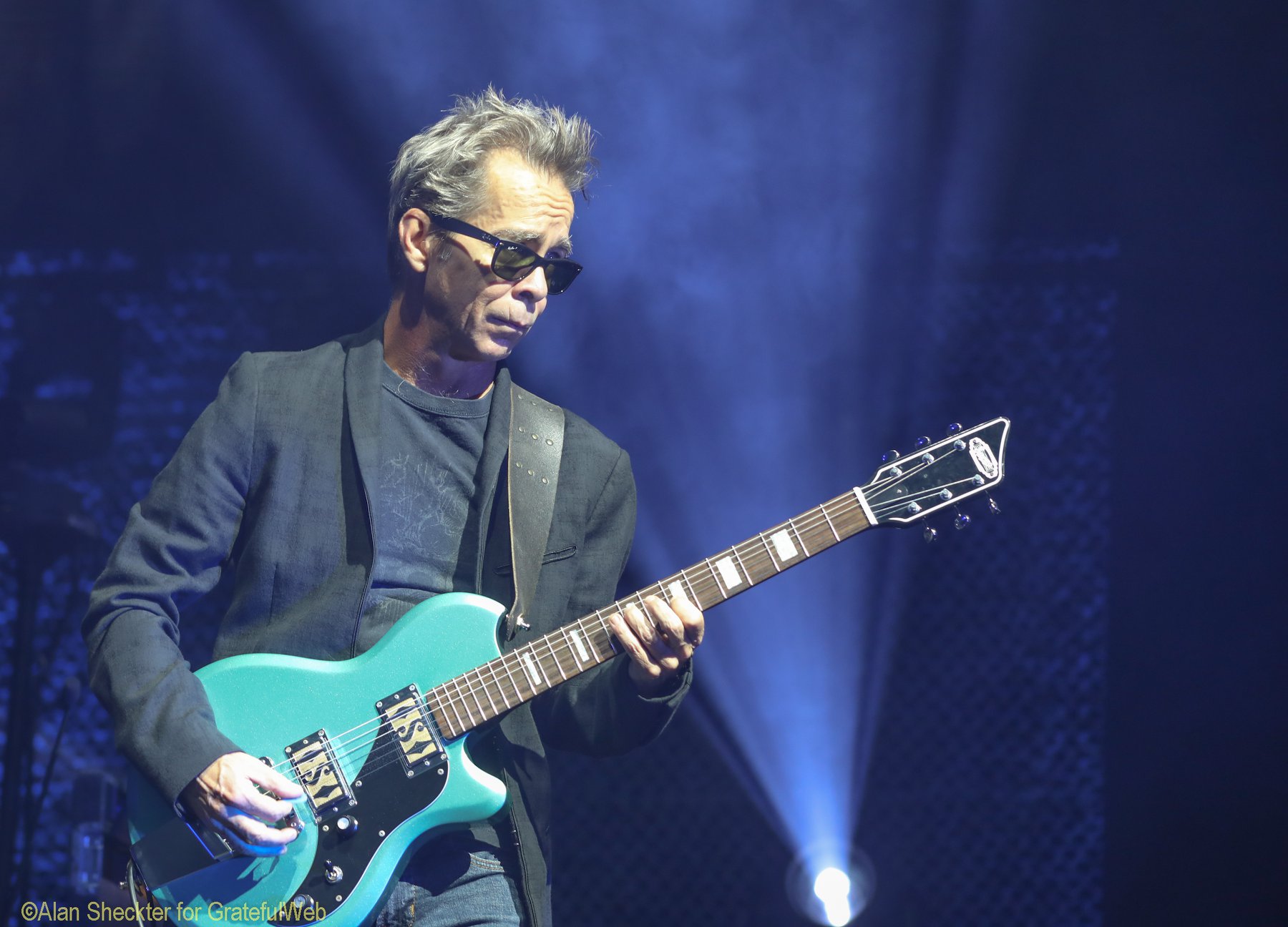 Reynold's lead guitar work was spot on, though always within the context of the song. He never found the need to be too much in the spotlight or dominate the proceedings, though did crank out a mean blues/slide solo on "Cornbread."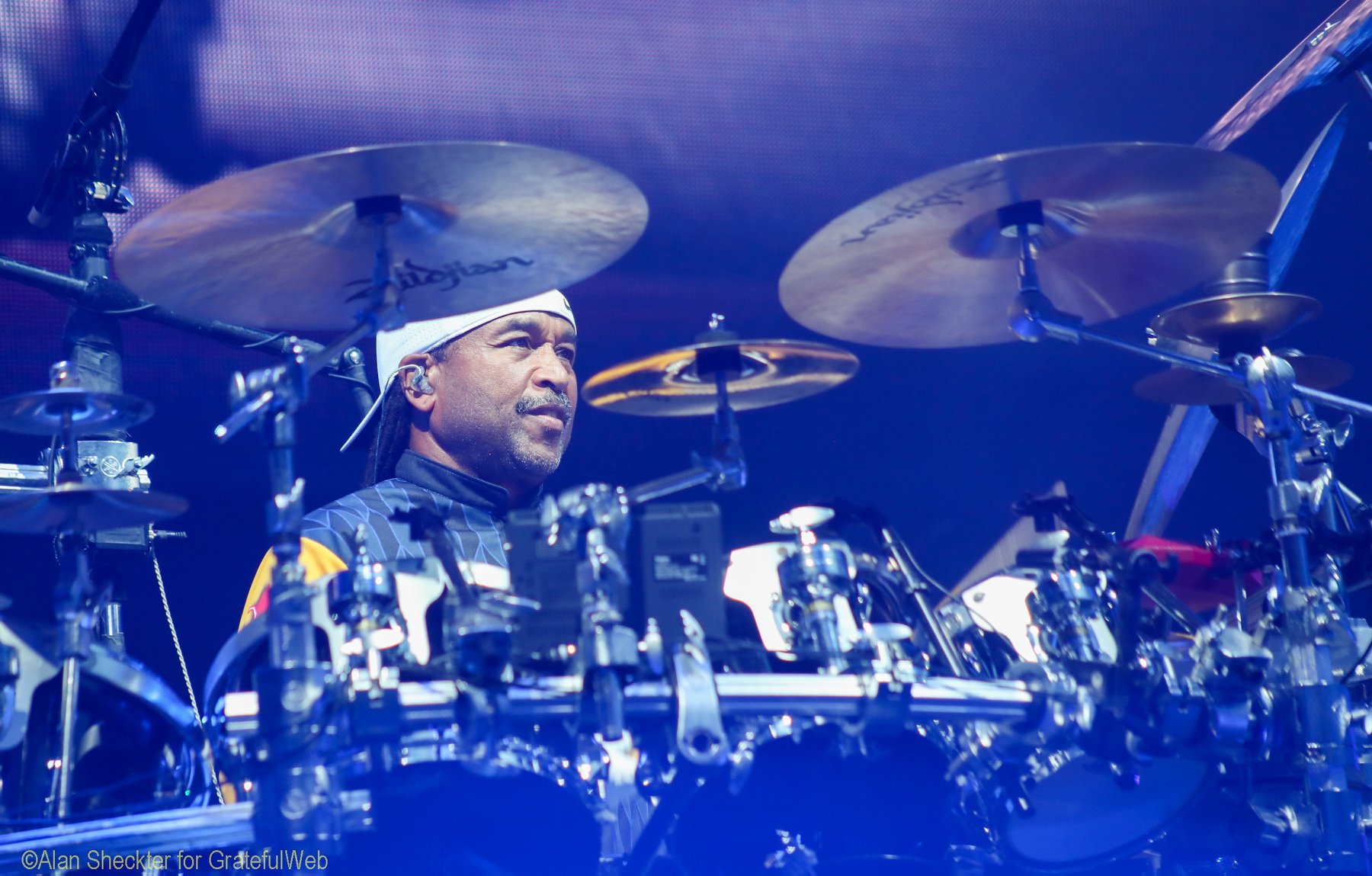 Beauford, always representing the backbone of each song with his crisp and complex drumkit beats, was on point all night, whether it be for his perfectly timed hi-hats and cymbal work or his kick-drum flurries.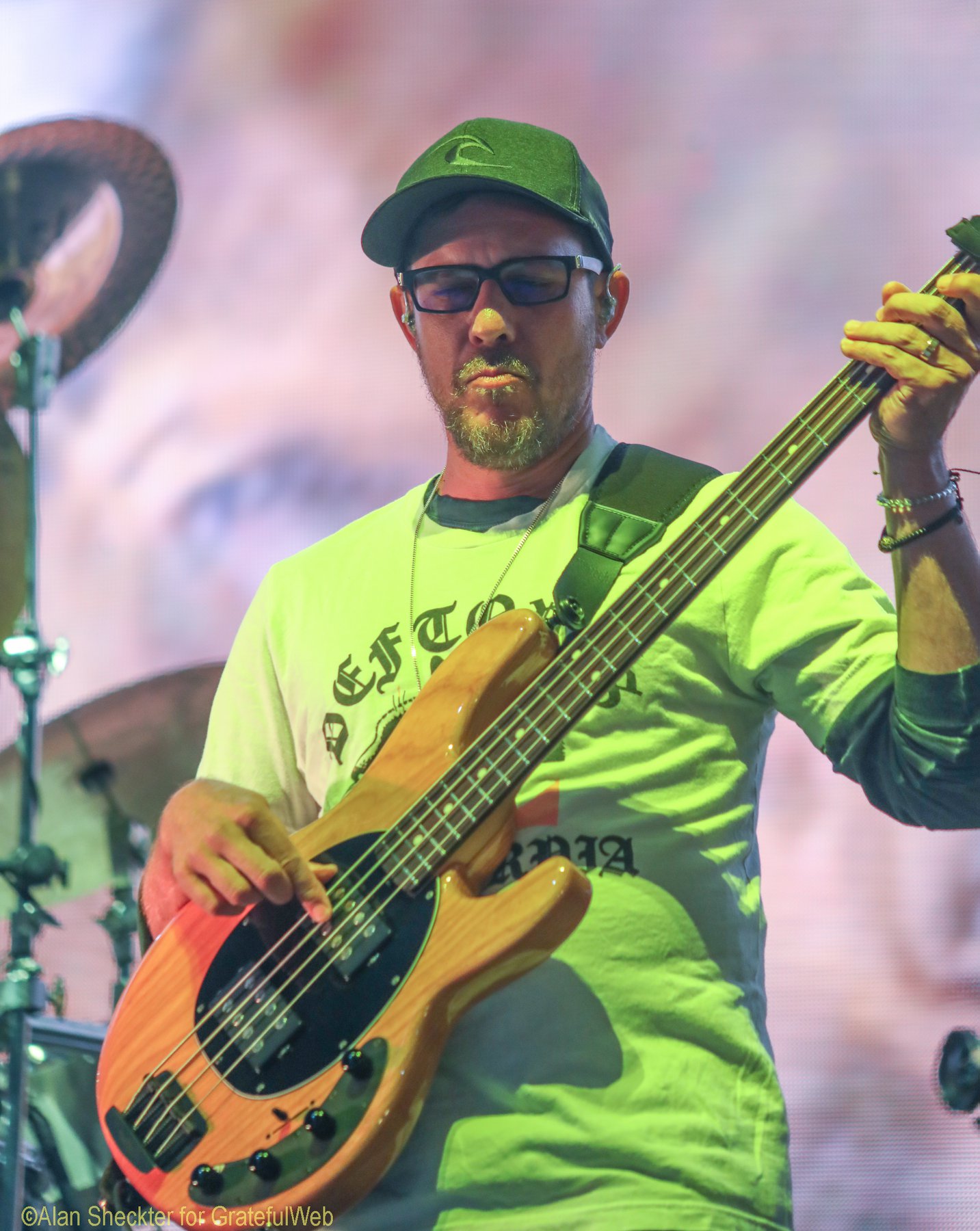 Lessard, playing over Matthews' left shoulder throughout, delivered an integral, satisfying, steady as she comes, component to each song.
Though Beauford and Lessard provide crucial drums 'n' bass punch, that can be overlooked important components of the DMB sound, band veterans Jeff Coffin (sax, woodwinds) and Rashawn Ross (trumpet, backup vocals) brought forth lots of high-end audio colors to each song's canvas.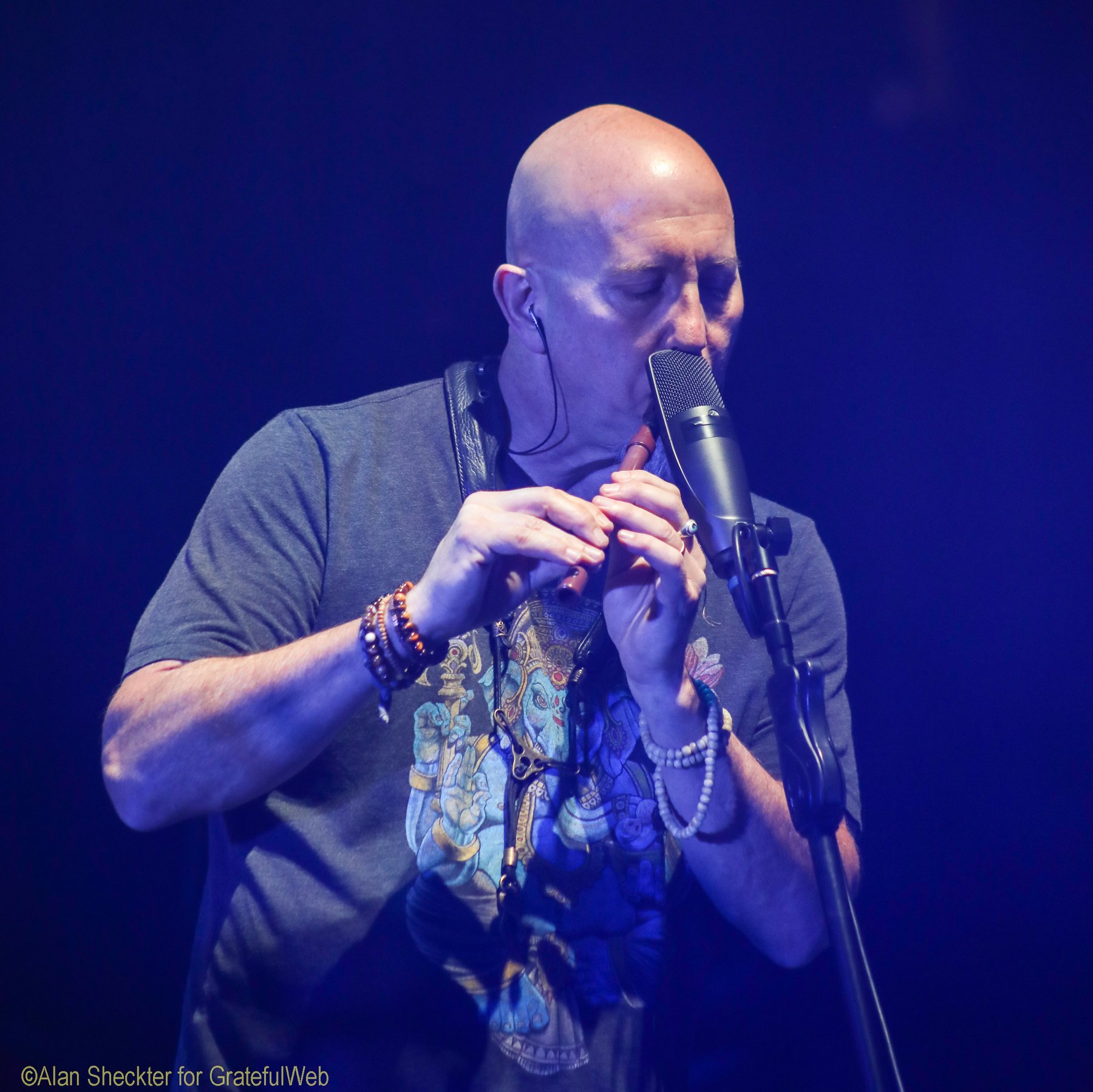 Coffin, a former Flecktone (for Bela Fleck) and a music clinic instructor, was fierce throughout, offering powerful sax passages and particularly sweet, almost vocal-like passages on the clarinet and other instruments, such as pennywhistle soloes during "Bartender," for which he ended with a snippet of "If I Only Had Brain" from "The Wizard of Oz" film.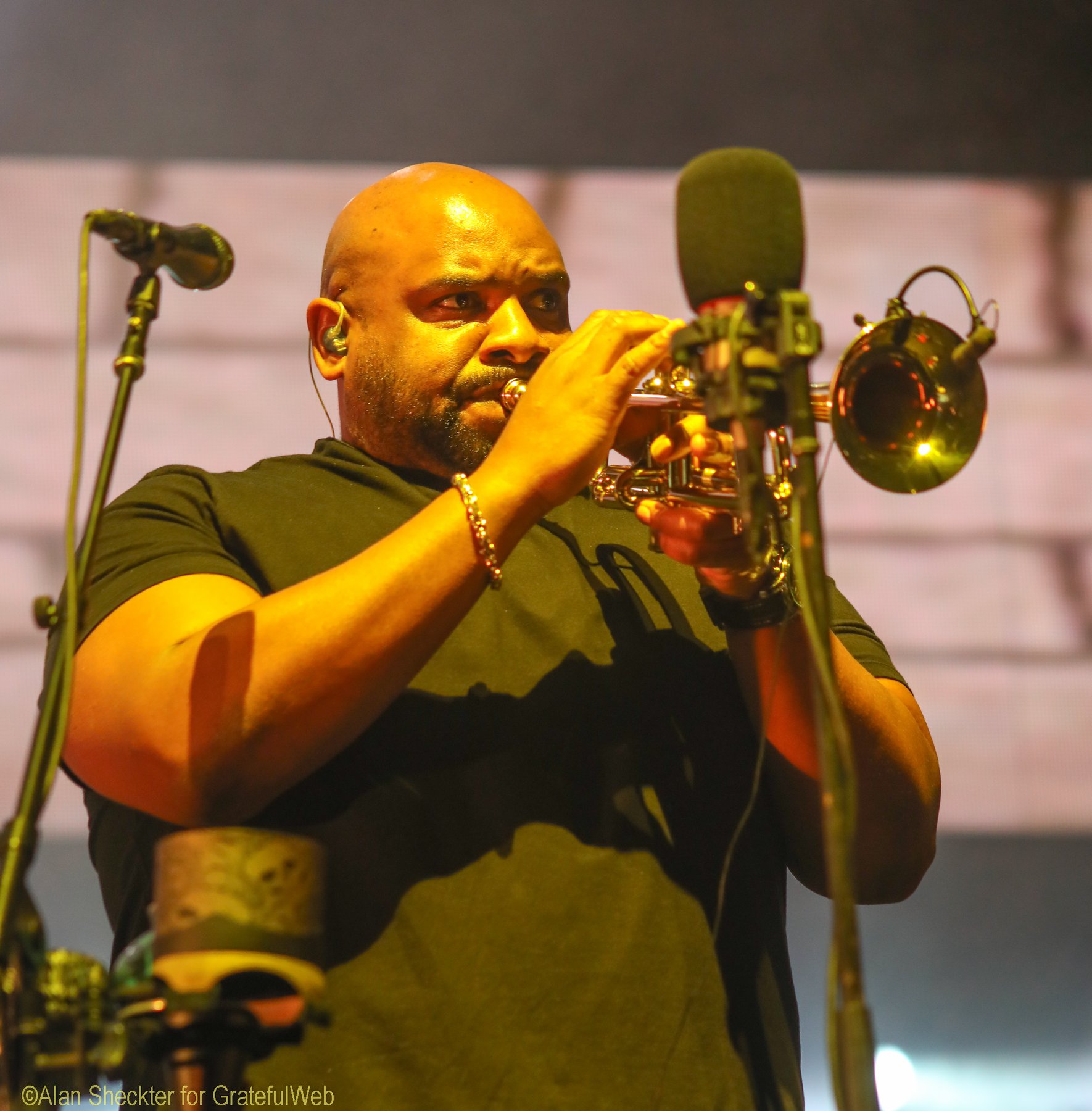 Standing next to Coffin, Ross, a Berklee College of Music grad with all sorts of diverse work on his musical resume, was also an important part of the mix, augmenting many-a-tune with trumpet flourishes.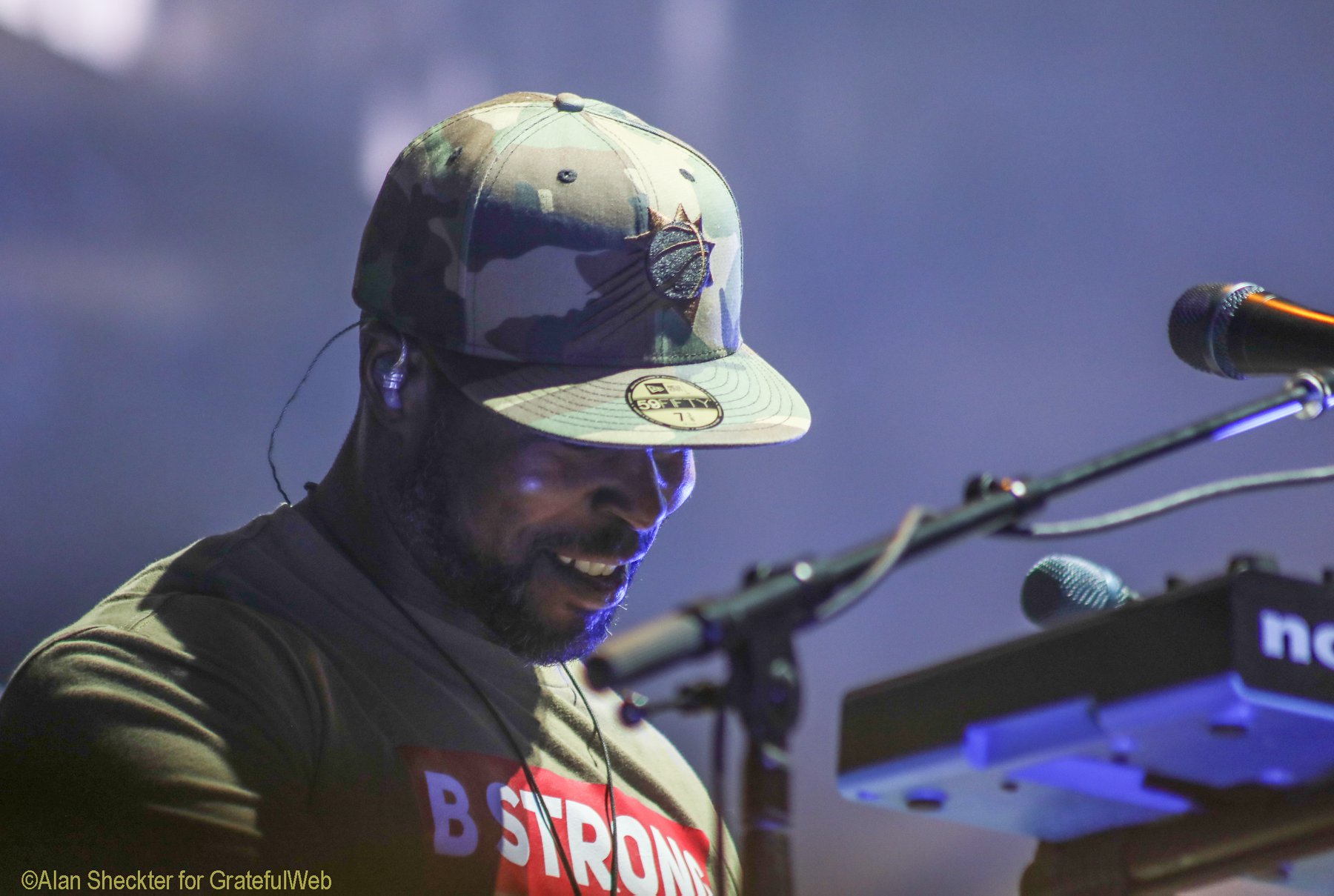 Finally, new kid on the block, keyboardist/backup vocalist Buddy Strong was embraced by the large crowd, sure for being the newest member of the family, but also for his soulful keyboard embellishes, and extended crowd-pleasing solo on "Everyday." His awesome chops shouldn't be a surprise as he previously toured with Usher, Ariana Grande, and other big-name popsters.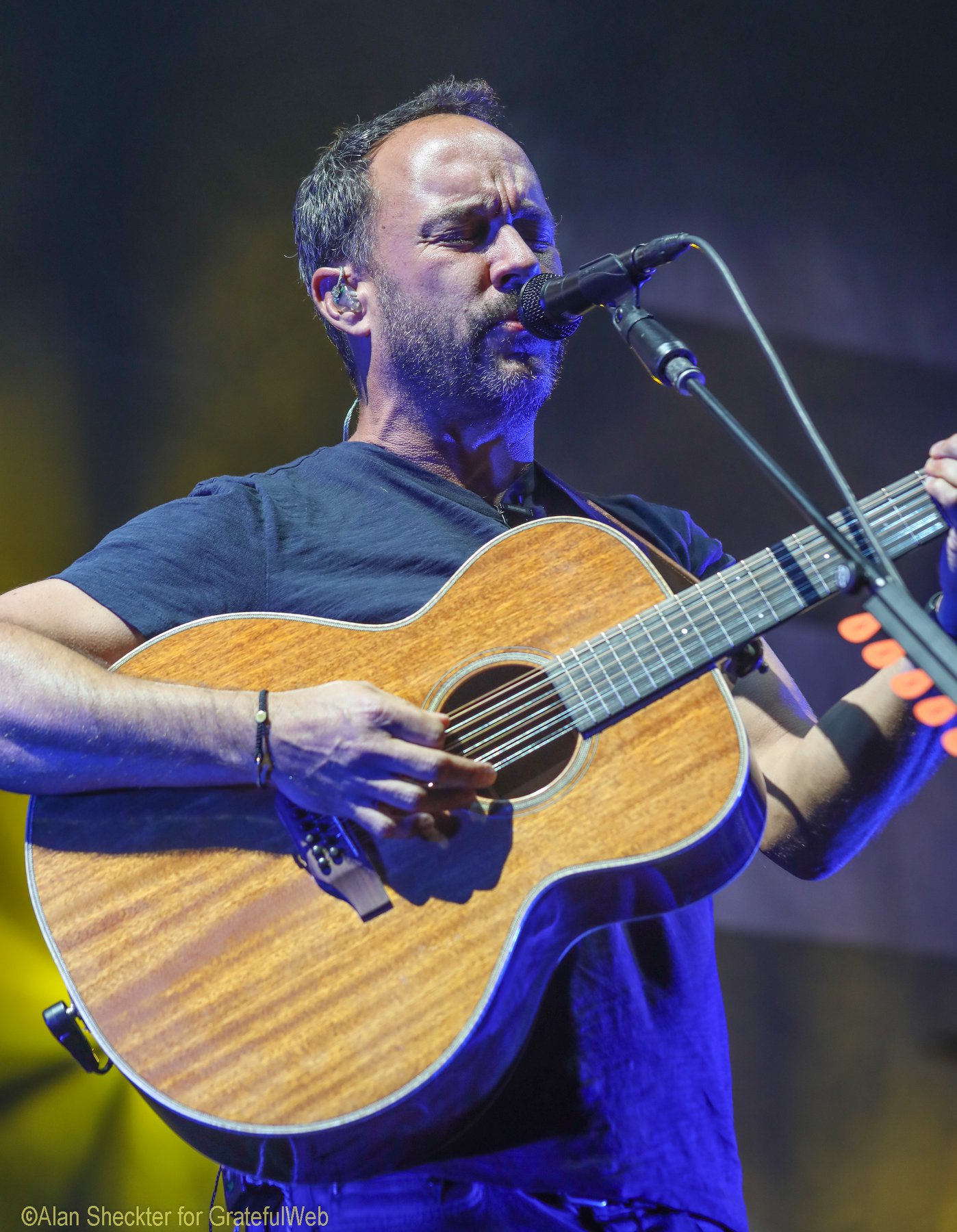 Though the DMB has played near Sacramento over the past several years, this was the first show in the city in 20 years (July 13, 1999, at Arco Arena, at which Jimmy Cliff opened).