It's been forty years since mandolinist and bandleader David Grisman began playing with his Quintet, a band that bended more genres into the bluegrass/acoustic idiom that ever before. His groundbreaking compositions sat nicely with the school of acoustic gypsy-swing first popularized in the United States by guitarist Django Reinhardt and fiddle player Stephane Grappelli. Entirely different than the "newgrass" music from his contemporaries John Hartford and Sam Bush, "Dawg" music was and still is truly a form of its own. All these decades later, Grisman's music remains enormously influential, if not canonical. Though his Quintet has fluxed in personnel over the years: bassist Jim Kerwin, drummer George Marsh, and flautist Matt Eakle have remained longtime fixtures of the band. Bay Area flat pick guitarist George Cole and fiddle player Chad Manning have brought their chops to Grisman's ensemble forming in full the David Grisman Sextet.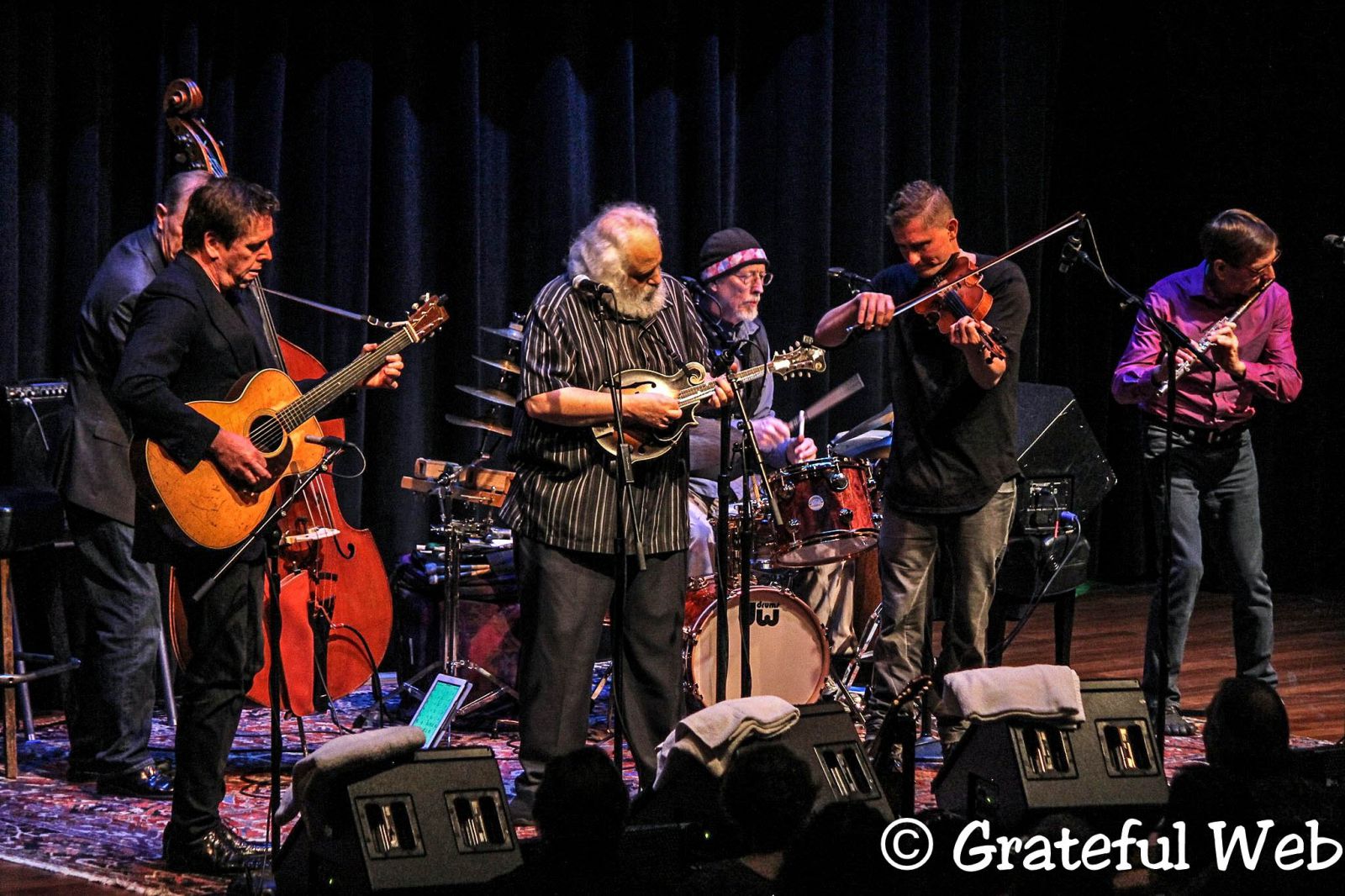 While the Sextet has performed various gigs spotted over the past few years, Grisman's Bluegrass Experience band was his primary touring band. To the joy of pure Dawg music fans, the Sextet has released a brand new self-titled album, Grisman's first album of originals in a decade. The Northern California based bandleader threw a double-header dual-purposed celebration at Berkeley's Freight & Salvage Coffeehouse last weekend. Grisman is a seasoned musician of the Freight community and accordingly chose it to throw a CD release party for David Grisman Sextet and also to celebrate his 71st birthday. Grateful Web was invited to the Sunday night show, Grisman's actual birthday and the second of two sold-out gigs. The Berkeley institution is a folk mainstay and nonprofit venue formed in 1968 and has continued to serve the community since. The crowd comprised three generations of Grisman fans including a number of musicians from the bluegrass and folk music community who made it out for the shows.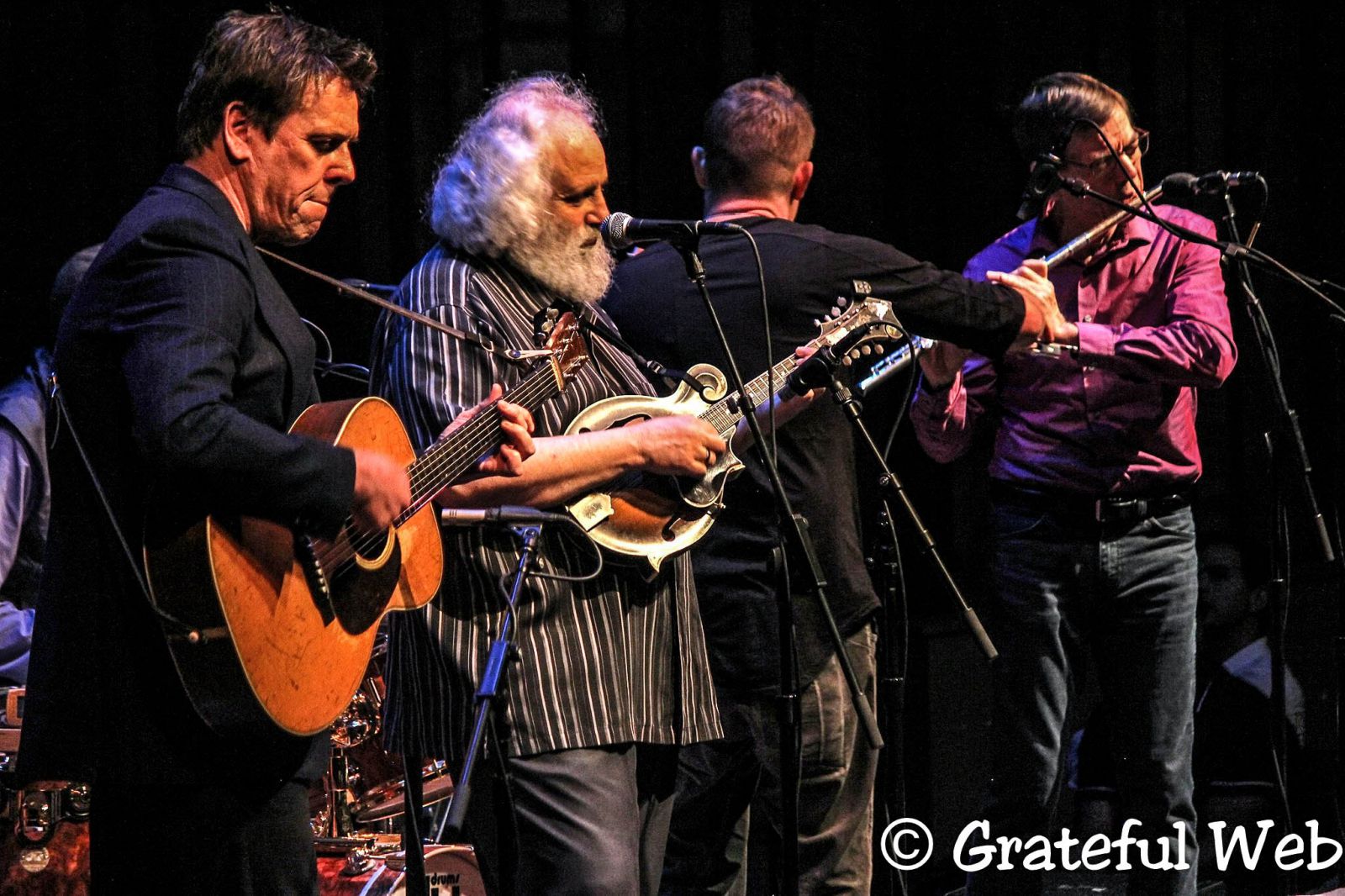 The Quintet came out and wasting no time launched into the classic original "Limestones." In a nod to Miles Davis, done Dawg-style, the fiery opener immediately showcased the two newer players expertise. Cole is a veteran bandleader of his own while Manning mimics none of the other impressive Grisman alumni, bringing more of a bluegrass flavor than in the past. In his usual manner, Grisman addressed the audience between each number, whether to give context to each of the tunes (which represented the entirety of his career), or to acknowledge familiar faces in the crowd. The chemistry between the Sextet was staggering. Age has not weathered any of the maturing players, rather quite the opposite. Their E.S.P permits intricate interludes that transcend any supposed genre barricade. Grisman dedicated "Grateful Dawg" to old friend, guitarist Jerry Garcia, who was a musical collaborator of many years. The tune was a tittle track of the heralded 2001 documentary of the same name that told the story of Garcia/Grisman's longstanding musical history.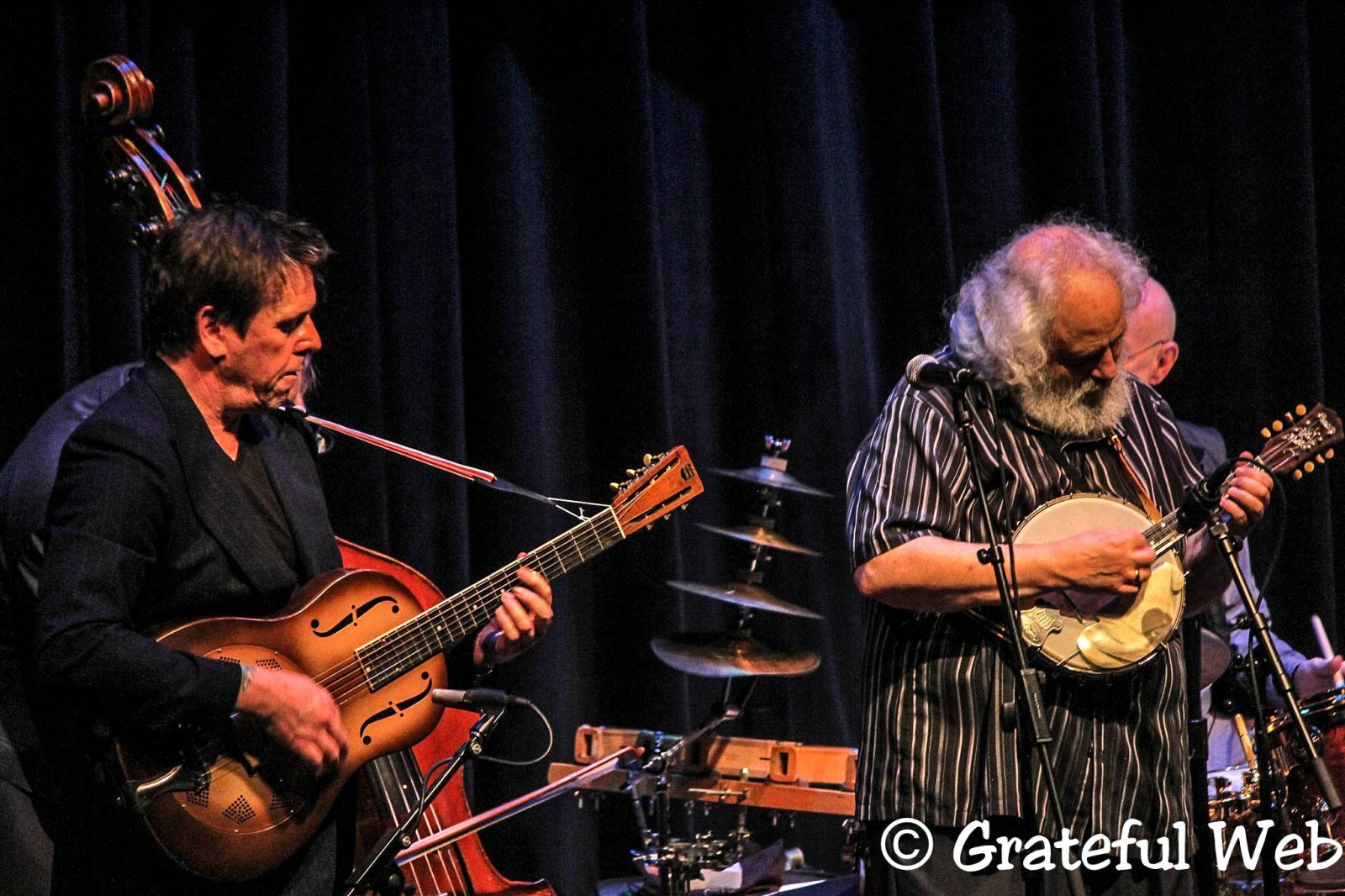 The most remarkable tunes of the night were off the new album. "Dawg's Bounce" showcased Grisman's banjolin (a banjo-mandolin hybrid), which truly encompassed the spectrum of both instruments. Dawg's slower compositions are delicate and striking. His "Waltz For Gigi" fit right in with his beloved waltz interpretations. "Purple Grotto" was furious and featured the eldest Grisman band member Jim Kerwin in a haunting upright bass interlude. The last tune off the new Sextet album is titled "Del & Dawg," clearly referencing the legendary vocalist/guitarist Del McCoury, now a frequent collaborator of Grisman's. The tune which they composed together fit nicely into the extended set last Sunday. As always, Grisman made sure to give each individual member their just ado, as they certainly have each put in their time as part of his long-lasting ensemble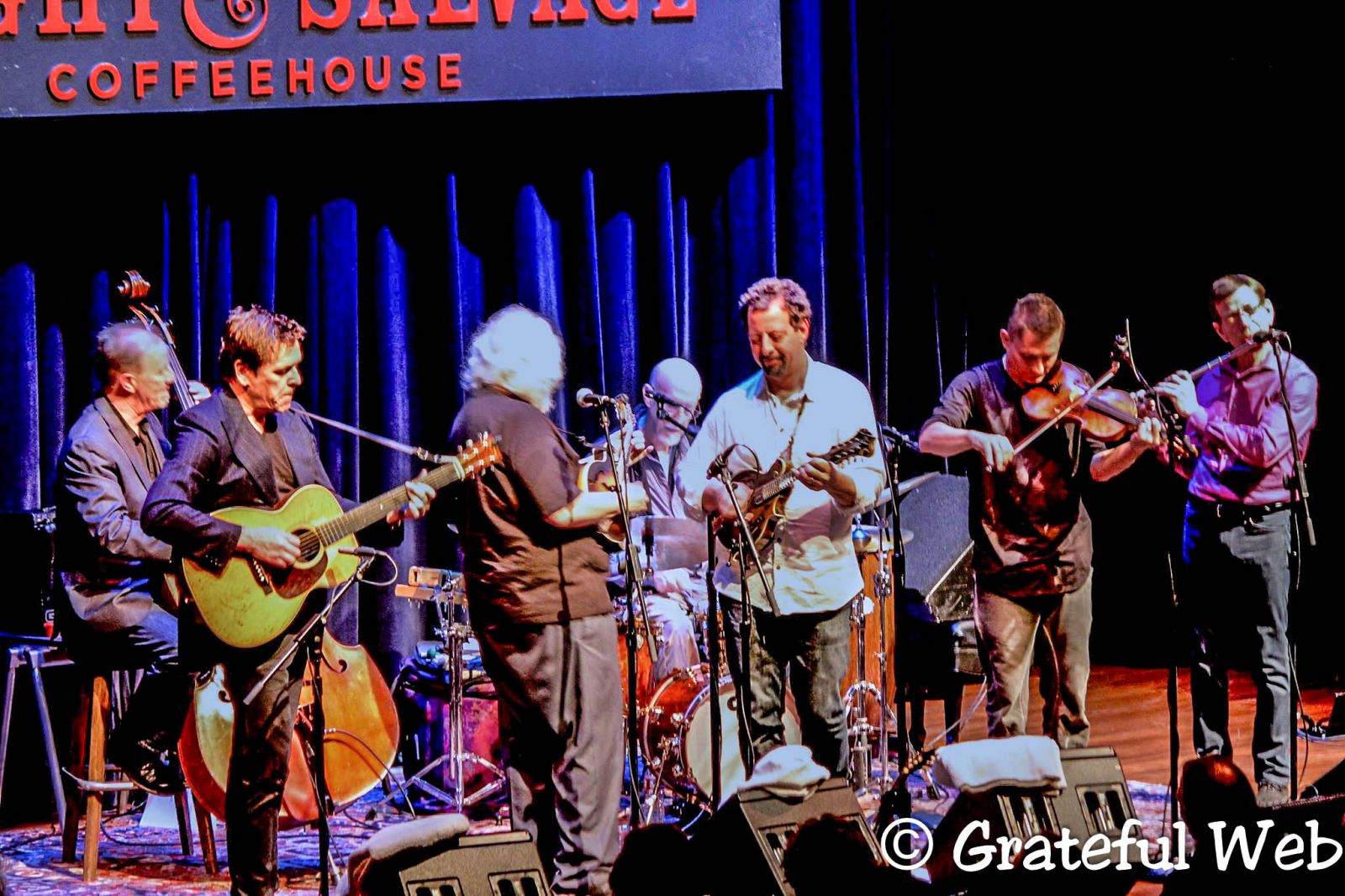 The biggest surprise of the night came at the encore when he welcomed audience member Mike Marshall to the stage. The mandolin and guitarist is a composer, teacher and prodigy who first enhanced Grisman's Quintet in the late 1970s. Marshall has remained an important yet infrequent collaborator. Grisman's birthday present to the crowd was welcoming Marshall as a dual mandolinist to accompany the Sextet for "Dawgmatism" which led into "Eat My Dust". Both tunes displayed the range of the complete lineup. Particularly striking was flautist Matt Eakle's solo breakdown in "E.M.D", a tune that wasn't originally recorded with a flute, but sounded dreamily suited for it. The seamless integration of Mashall made it like he never left the band. His virtuosity was a special additional treat.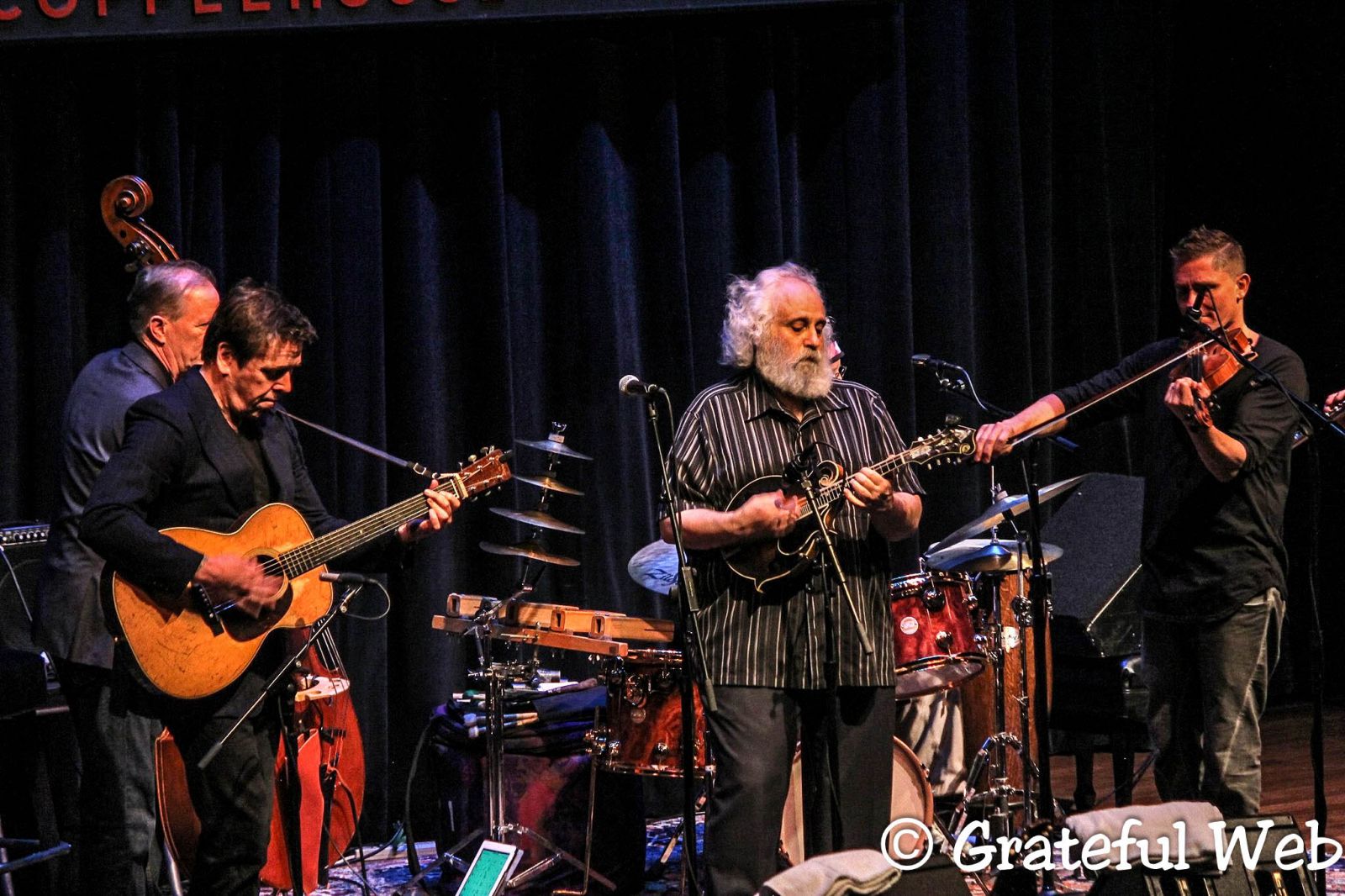 After baring witness to last Sunday's show, its clear that Grisman's Sextet is in top form. The new album cover art nearly duplicates the original David Grisman Quintet (1978) album baring only the acoustic instruments in some barren back entryway somewhere in Northern California. While Dawg's many outside collaborations and Bluegrass Experience has garnered highly worthy praise, it's time for Grisman's originals to take precedent again. Grisman will still be playing frequently with his Bluegrass Experience and bluegrass icon Del McCoury, but you can catch select David Grisman Sextet gigs scattered all over the country throughout the summer. Check out davidgrisman.com/tour for details!