Euphoric dancing paired nicely with a rock 'n' roll varietal that included flavorful notes of blues, psychedelia, and other jam-happy material on June 3, as performed by the David Nelson Band at the Center for the Arts in the Sierra Nevada foothill community of Grass Valley, California.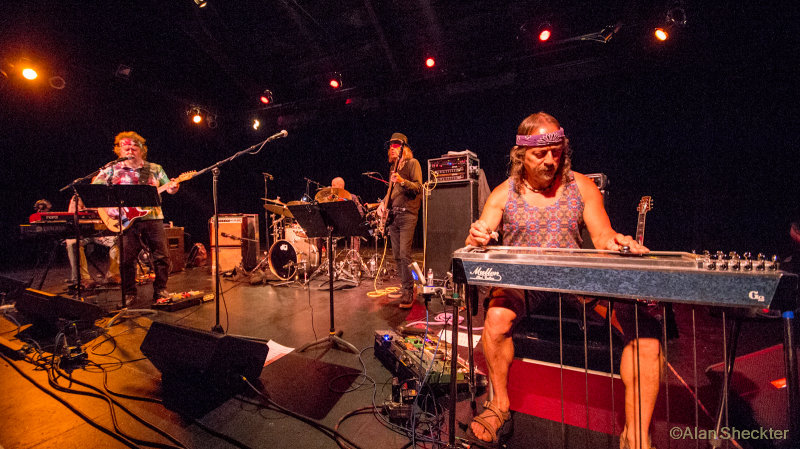 Maintaining a marvelous groove of unison throughout, the evening, the band showed its versatility through originals that appear on the band's most recent project, "Once in a Blue Moon," as well as many covers, all with the requisite stretched-out DNB improvisations. Such re-do's included Bill Monroe's 1945 standard, "Rocky Road Blues"; the 50' rocker delivered Cajun style, "Shake Rattle & Roll"; Eddie Cochrane's "Summertime Blues"; and classics "Peggy O" and "Iko Iko." An encore of The Grateful Dead's "Box of Rain" followed a closing sequence of three Robert Hunter-penned, originally New Riders of the Purple Sage songs: "Ghost Train Blues," "Suite at The Mission," and "Kick In The Head," the latter of which first appeared on "The Adventures of Panama Red" LP way back in 1973.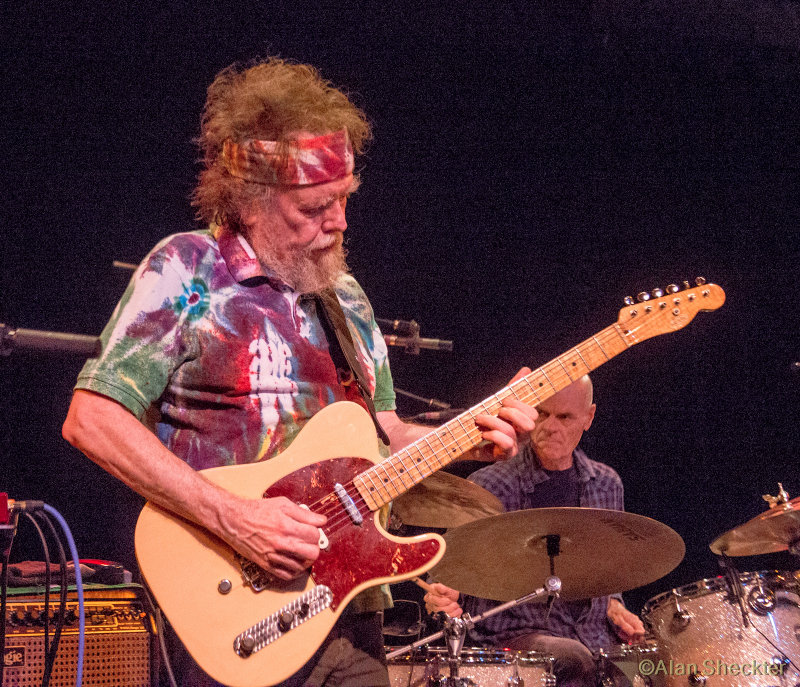 The band's most important ingredient, David Nelson, you know, the guy who cut his musical teeth in the early '60s with Jerry Garcia and Robert Hunter in the Wildwood Boys and then went on to co-found the still-in-the-saddle New Riders, was on point throughout. With his trademark tie-dye shirt and tie-dye head band pushing his hair up high, Nelson was the central figure, triggering jam chord changes and solo passages with an unassuming nod or look toward one bandmate or another.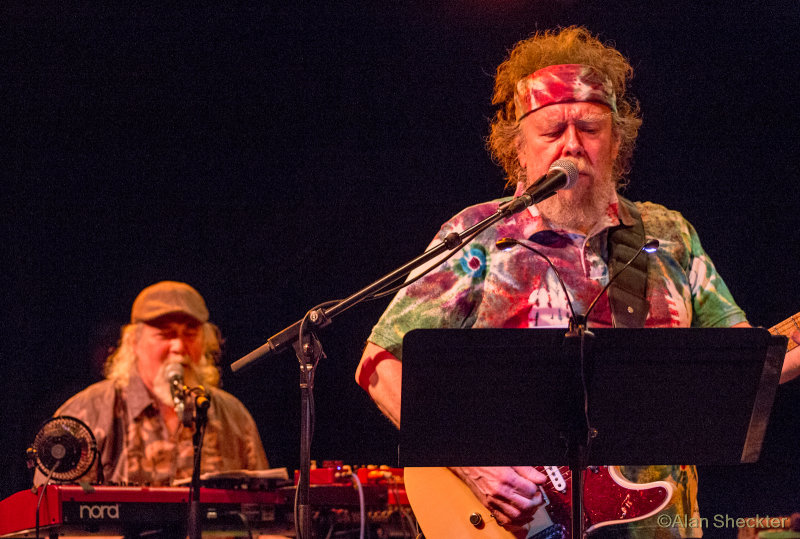 A genuine American music icon of several sorts, not only does the venerable Nelson possess at his fingertips a catalog of hundreds of originals he's had his hands on and mind around over the years as well as a staggeringly diverse set of covers from which to choose, but at 72 this patriarch of the psychedelic cowboy rock scene remains sharp as ever and is a fine bandleader, guitarist and vocalist.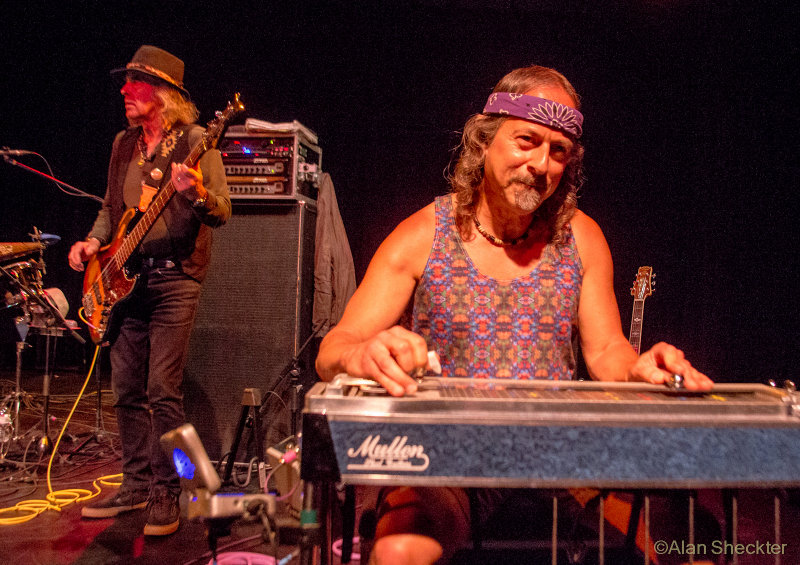 The cohesive DNB quintet boasts marvelous players, each with the pedigree to prove it. Barry Sless is a monster on lead guitar. Sless, who has been part of the DNB since the beginning, in the mid-'90s, presents a Garcia-reminiscent picking style but not for a second does one get the feeling that he's copying Garcia's licks. Instead, Sless taps into fresh, heretofore unexplored lead passages as he helps bring fabulous escalating crescendos of sound to the mix.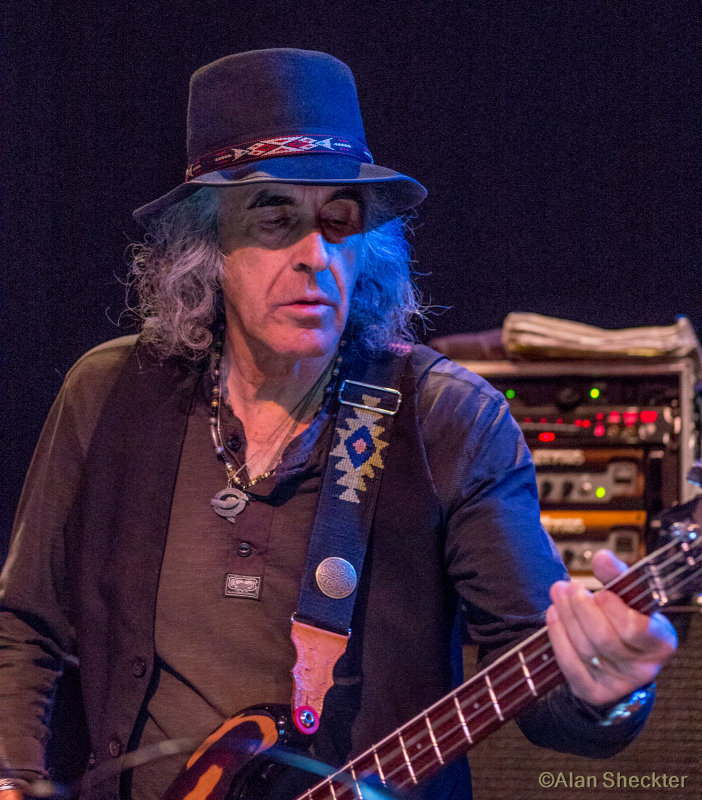 At it for almost 50 years, Pete Sears, a mild-mannered fellow in person (which isn't to suggest that the other fellas aren't swell!) still delivers fierce bass passages that would be the envy of most rock 'n' roll players half his age. Sears' pedigree is almost incomparable, sharing stage and studio over time with such artists as Rod Stewart, Stoneground, Jefferson Starship, Hot Tuna, John Lee Hooker, and more.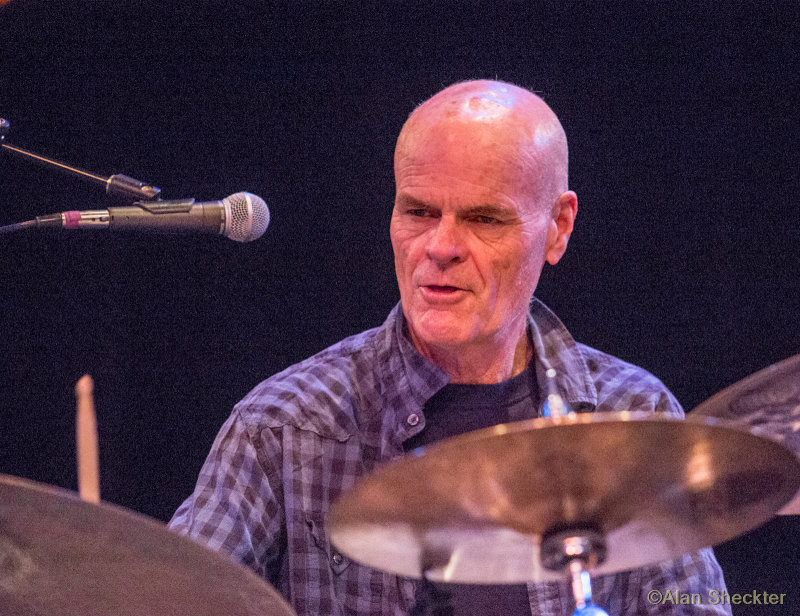 John Molo (Bruce Hornsby, Phil Lesh & Friends, The Other Ones, more), was masterful on the drums, setting, maintaining, and modifying the beats to coincide seamlessly with whatever song and jam were being beamed to the beholden audience.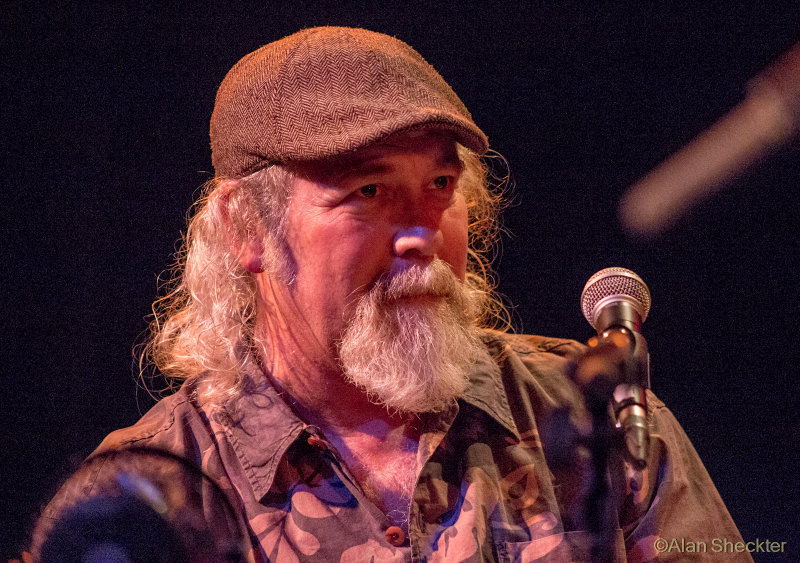 The fifth player, keyboardist Mookie Siegel (Phil and Friends, RatDog, Donna Jean and the Tricksters, Kingfish, many other Bay Area bands) has also been with the David Nelson Band since 1994. His twin keyboards meshed compatibly with the rest of the band and on this night he took an admirable lead vocal on Peter Rowan's "Sweet Melinda."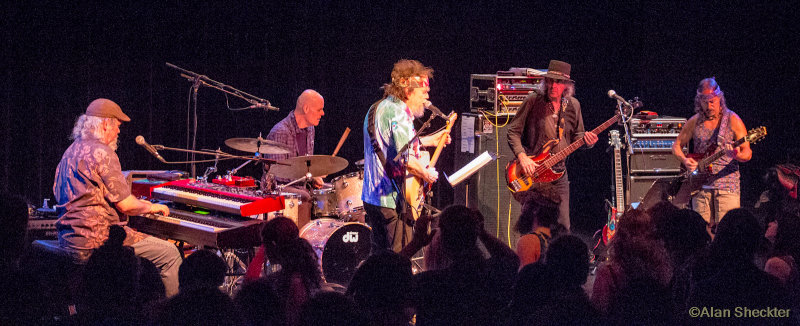 Part of the cohesiveness is no doubt due to the fact that three-fifths of the band – Sears, Sless, and Molo – spend a good part if their time working with another popular Bay Area progressive band, Moonalice. Since both NRPS and Moonalice each play plenty of shows each year, these David Nelson Band performances are fairly infrequent, much to the chagrin of the band's small but dedicated following.