I ask for a lot. Usually, when it comes to music, all I do is ask. "Can we afford a Phish festival this year?", "Can we take the kids to this show?" and most importantly "Mike, can you get me into this show?" For those of you reading this after its won the Pulitzer and was picked up by the AP, let me set the stage. Mike Moran is the owner, founder, and editor of gratefulweb.com. It's his pull that gets me into the shows. Our relationship is based solely on me asking and him obliging. But once in a great while, he does ask me to cover a show. Due to the tiny little voice in my head representing morality, I feel the need to succumb when he asks so that I can keep asking for more and more down the road. Sometimes, I am pleasantly surprised, and sometimes I don't submit a review because I can't find anything nice to say. And sometimes, this time, I pull into the Higher Ground and see a line of fans that goes through the parking lot. It's these times that cause musical growth for me as a fan. Tonight's discovery for me? The Devil Makes Three.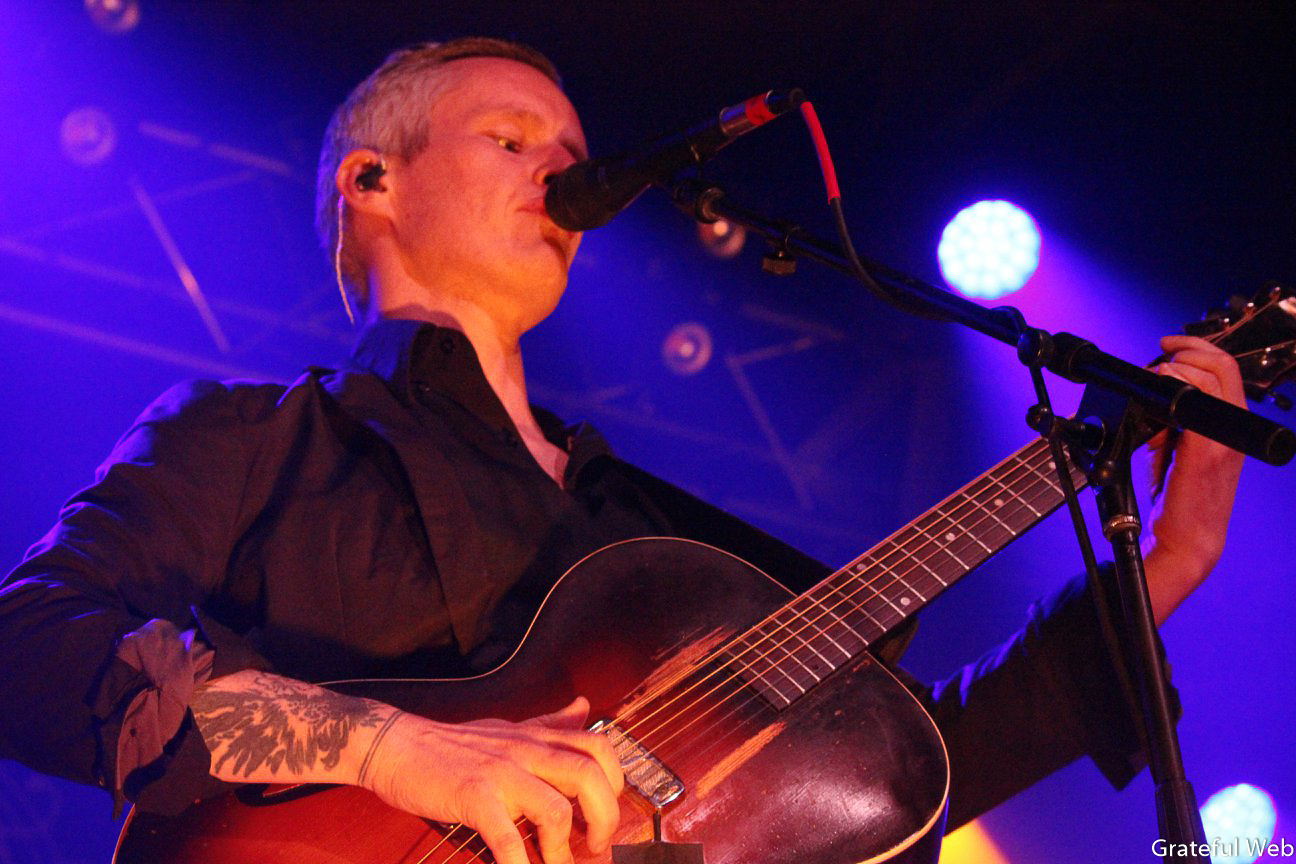 Even though I get to Vermont for a lot of shows, I am still an outsider looking in- as exemplified when I realized nobody even saw me as a head while I ate my onion rings at Al's French Fries. So, having not heard of this band before I was asked to cover them felt shameful. My musical contrition grew even more as the show approached. It was a weeknight, so Laura wasn't interested in late night. I called a "ride or die" musical peer and promised to be his DD. But by the time I made the offer, this Tuesday night show had sold out. Sold out? Was I missing the boat all this time? The line I had to wait in in a slow rain storm would suggest so.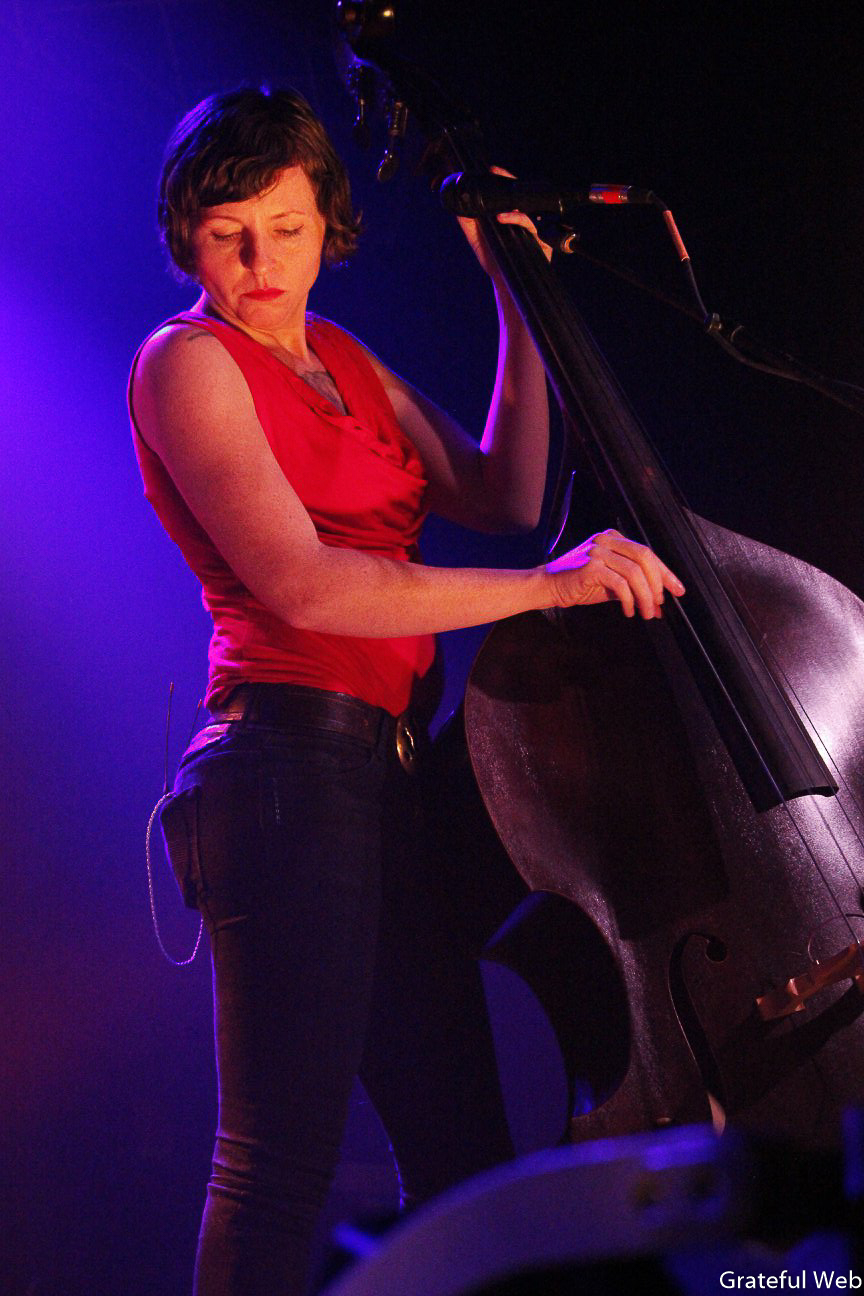 So I stood outside looking at my fellow concertgoers, trying to use their outward appearance as an indicator of what I was going to hear inside. You know, judging a book by its cover. But this volume's jacket didn't shed too much light on what would be inside. We were an eclectic bunch. Plenty of beards and flat brims- the current wook wear during winter in Vermont. But the ink bled off of the arms of the 21st-century hippies onto the hipsters of the north country. Their tight rolled jeans were also in common with a small faction of country fans. Did I see a cowboy hat over there?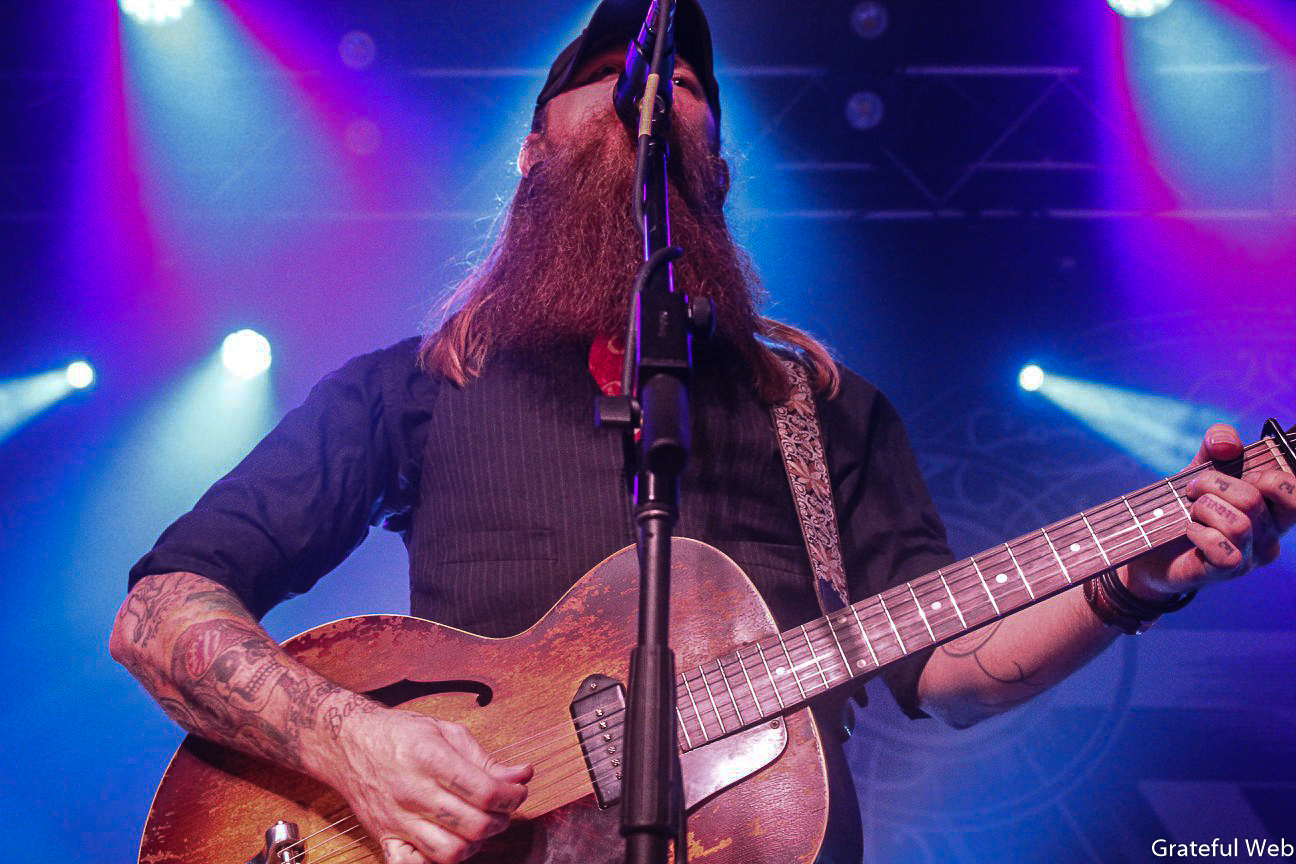 Before I could make tails or heads of these heads, Kevin Statesir motioned me into the double glass doors of the foyer. I will always be amazed by the way that The Higher Ground staff makes the venue greater than its parts. The old warehouse and second-hand decorations would lead you to believe that this is just another venue. But the staff, from the busboys to the owners, always let you know that being there is just as exciting for them as it is for you. The Higher Ground continues to set the bar in Burlington; artists and fans alike continue to appreciate it.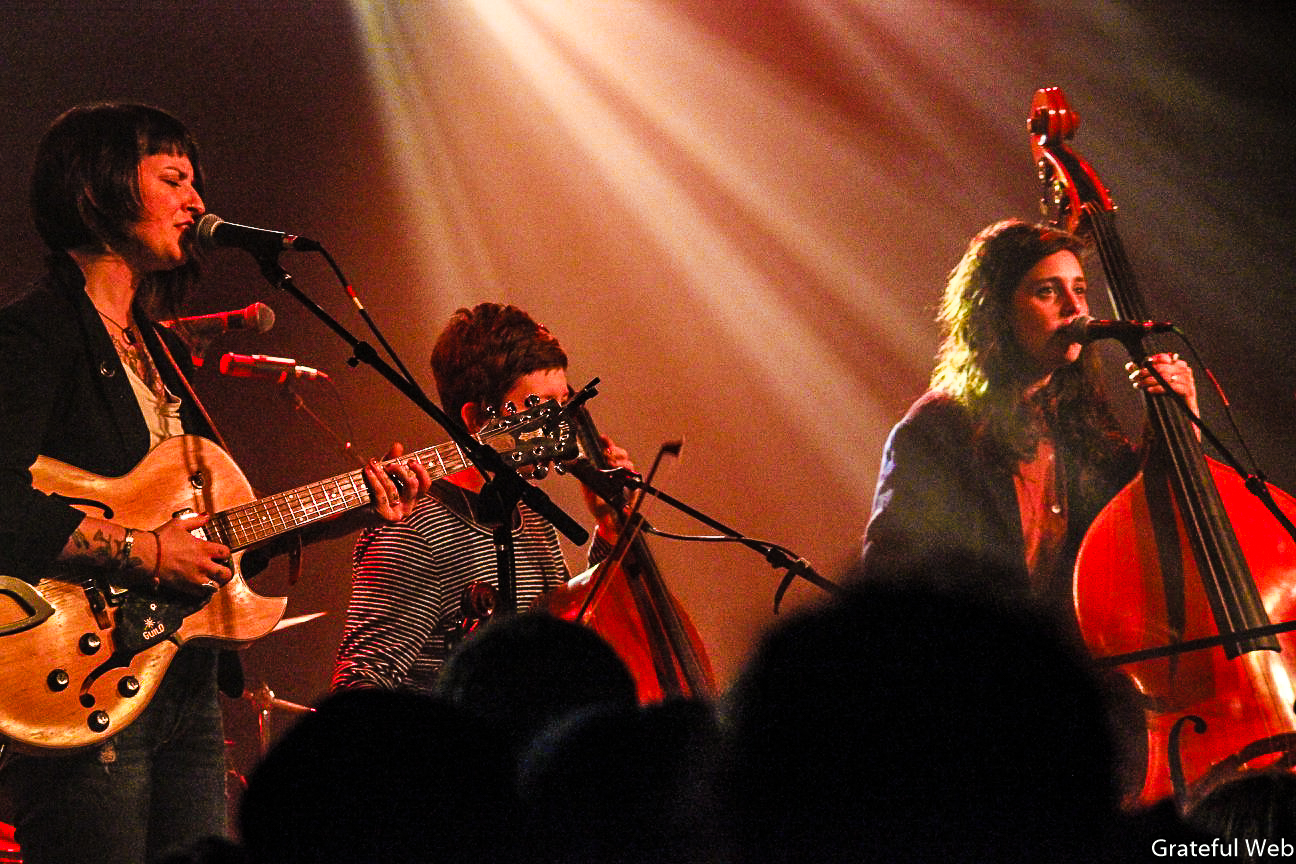 The Huntress and Holder of Hands had already started when I entered the Ballroom. I couldn't believe how many people were there during the opening band. But the quality of what was coming from this powerhouse helped to make sense of the early start for so many. I don't think I've ever seen a band with a cellist, upright bassist, electric bassist, violinist and electric guitar player all on stage at the same time. But this female lead enigma was taking this instrumentation, along with melancholic poetry, into the depths of what I knew music to be. I'm sure the message of each song was profound, but the sheer crowd size kept me from totally engaging with these newcomers to the Northeast musical scene. I will rest easy, knowing that such a unique band will find its way onto many a festival line-up before too long.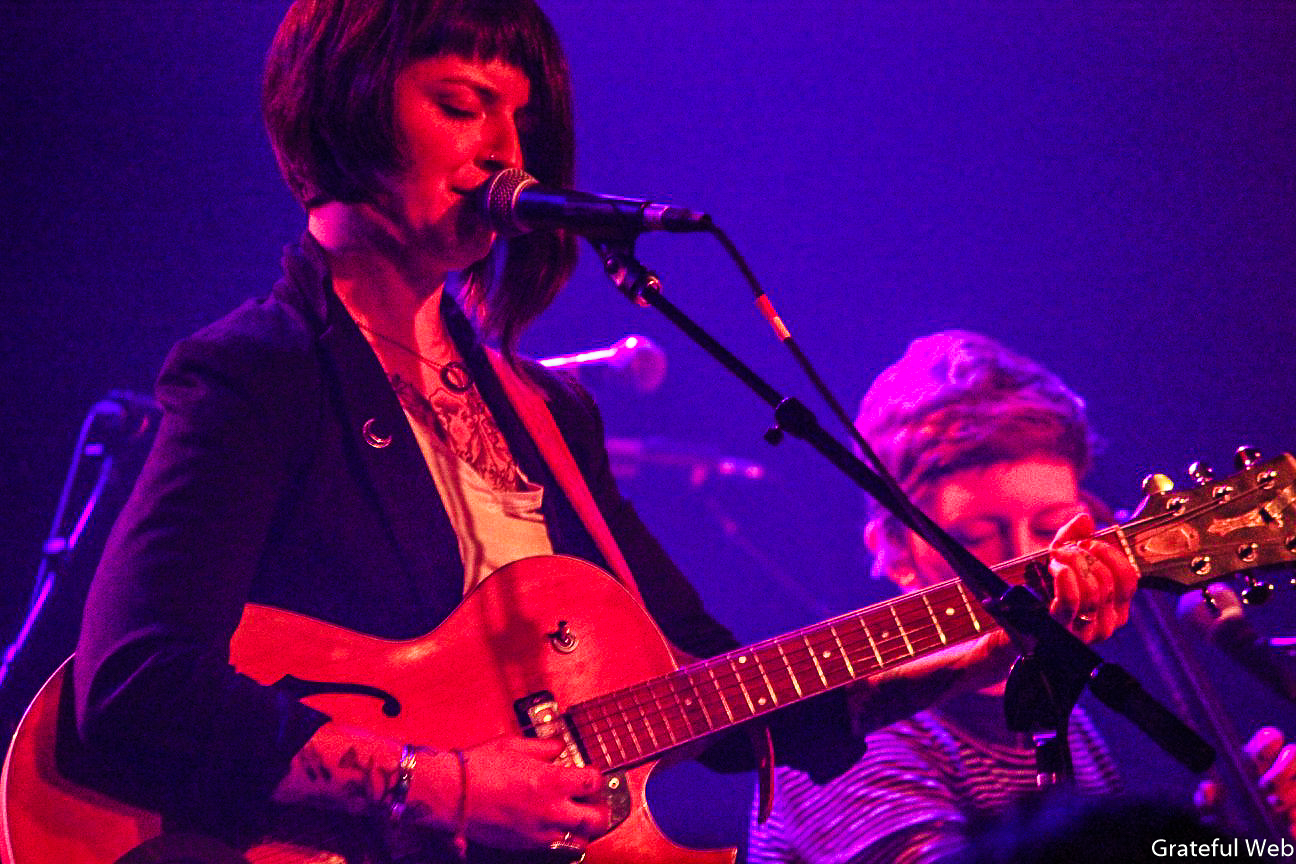 After a short break between bands, the lights in the room went down. I once again felt at home. A dark venue with an excited crowd is the same all over the country. It's the same at the Fox in Boulder as it is at the Independent in San Francisco as it is at the Outland in Springfield. Although, east coast hippies? Fuggedaboutit.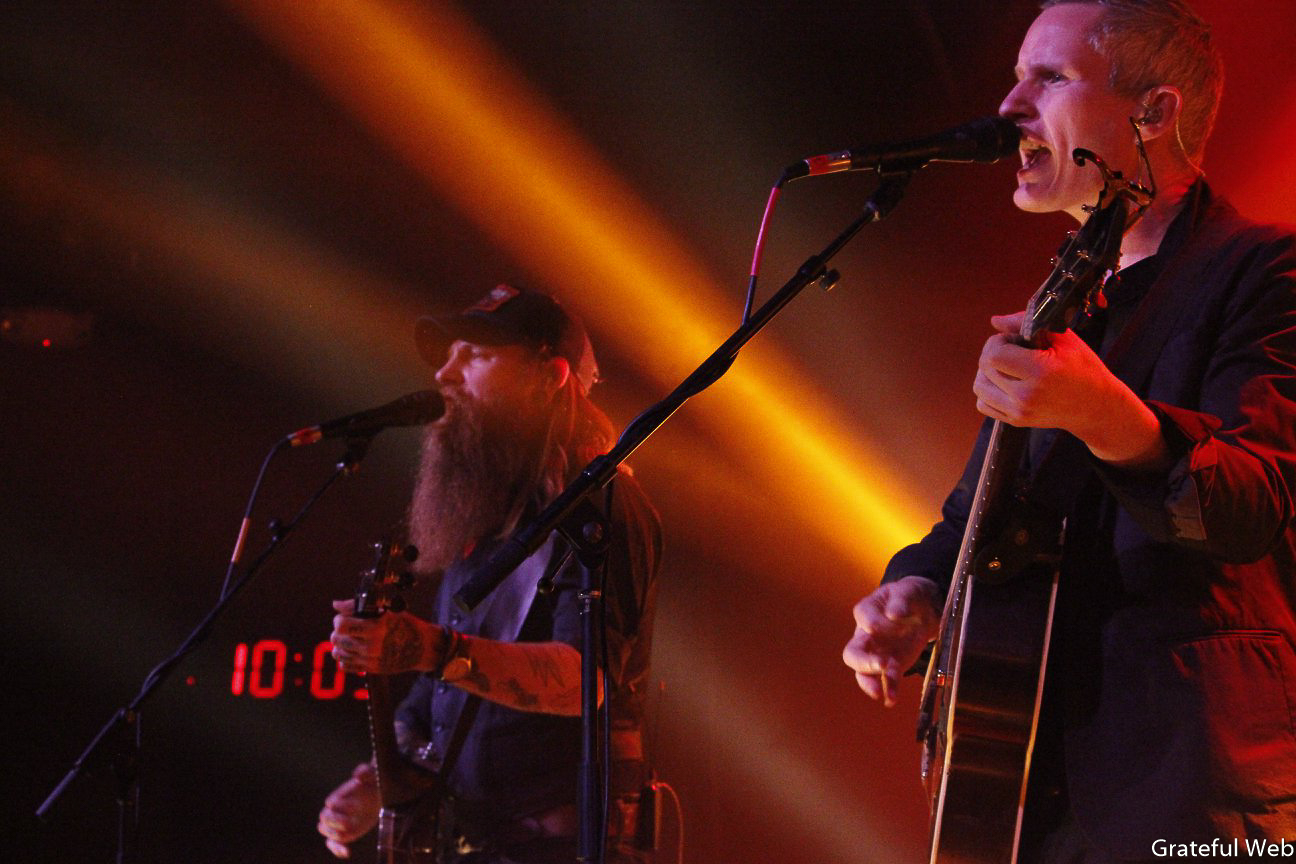 That's when it started. I quickly became aware that I was an outsider. I can only imagine this is how someone would feel at their first Phish show- having never heard or heard of the band. All around me, people were singing along. They knew the intricate timing. They knew where the drum hits and howls were. It was second nature to them. How could I have never heard of this band?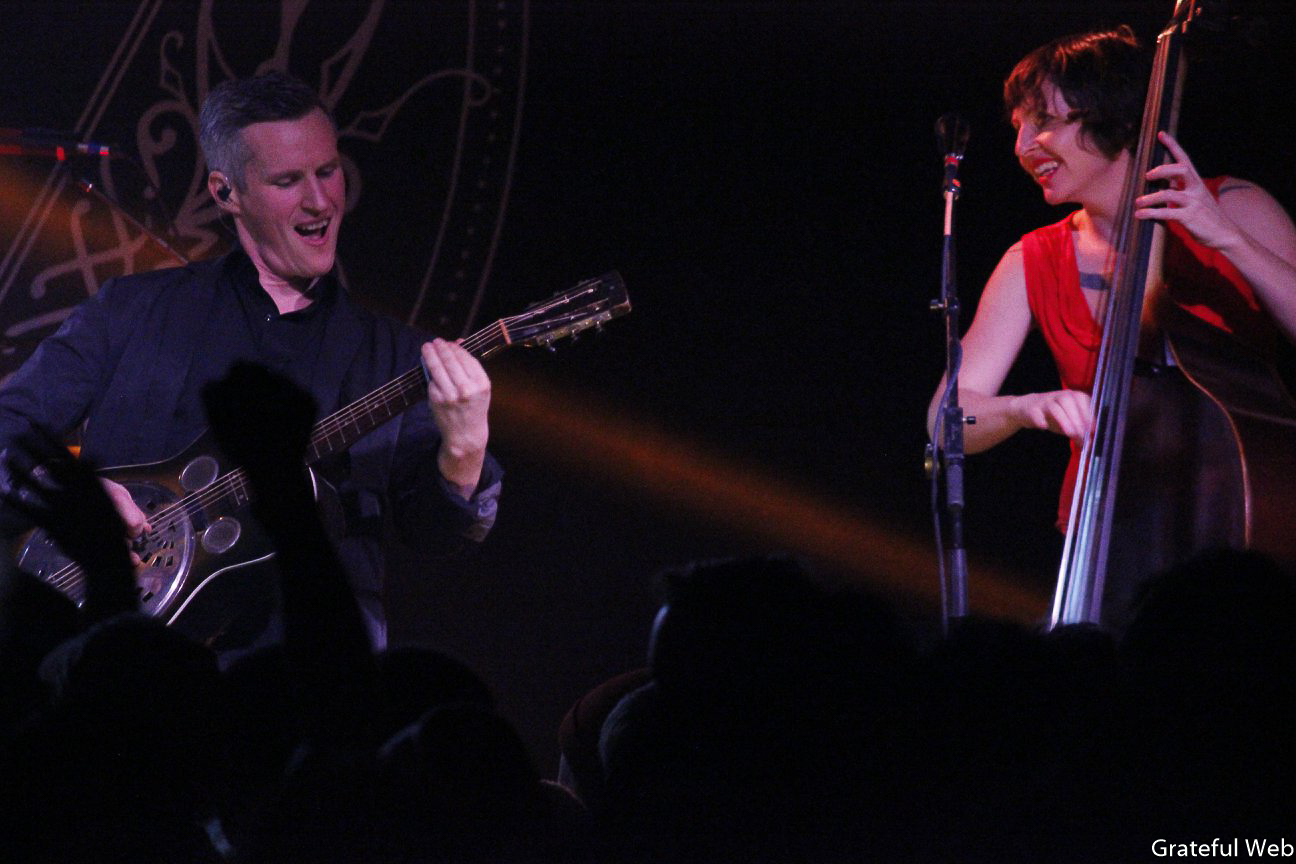 Truthfully, their music fell into an incredibly unique place. It's a genre of one. The dichotomy of the crowd's appearance was embodied on the stage as well. Lead singer Pete Bernhard and bassist Lucia Turino looked like Brooklynites, while multi-instrumentalist Cooper McBean looked like the rest of the band had stopped by the local dairy farm and recruited him in the way. The instrumentation and their collective appearance made me think the band would be playing bluegrass with modern pop influences. When they started, the music felt more like ragtime and rockabilly. But it wasn't campy. It was all on the surface, and they were thoroughly invested in this sound. I was dumbfounded by the precision with which they were dedicated to creating their own truth in music. From there, they left my initial impressions behind. Folk with attitude? Music for drinking? It was a category all its own as they sang about saying "hallelujah and pass the ammunition" I couldn't help and see the parallels between what they were doing and what happens at a country show. They have opinions, big opinions, on topics that matter. And they might rub you the wrong way. But if you don't like it? Well, you'll get a smile and a fuck you as they just pass you by. Their collective confidence in what they were playing and what they were saying was intimidating. They segued into a song about getting drunk and having no shame about it, and another song about homeless vets and near the end told the audience (in no uncertain terms) "if you are gonna do wrong buddy, do wrong right."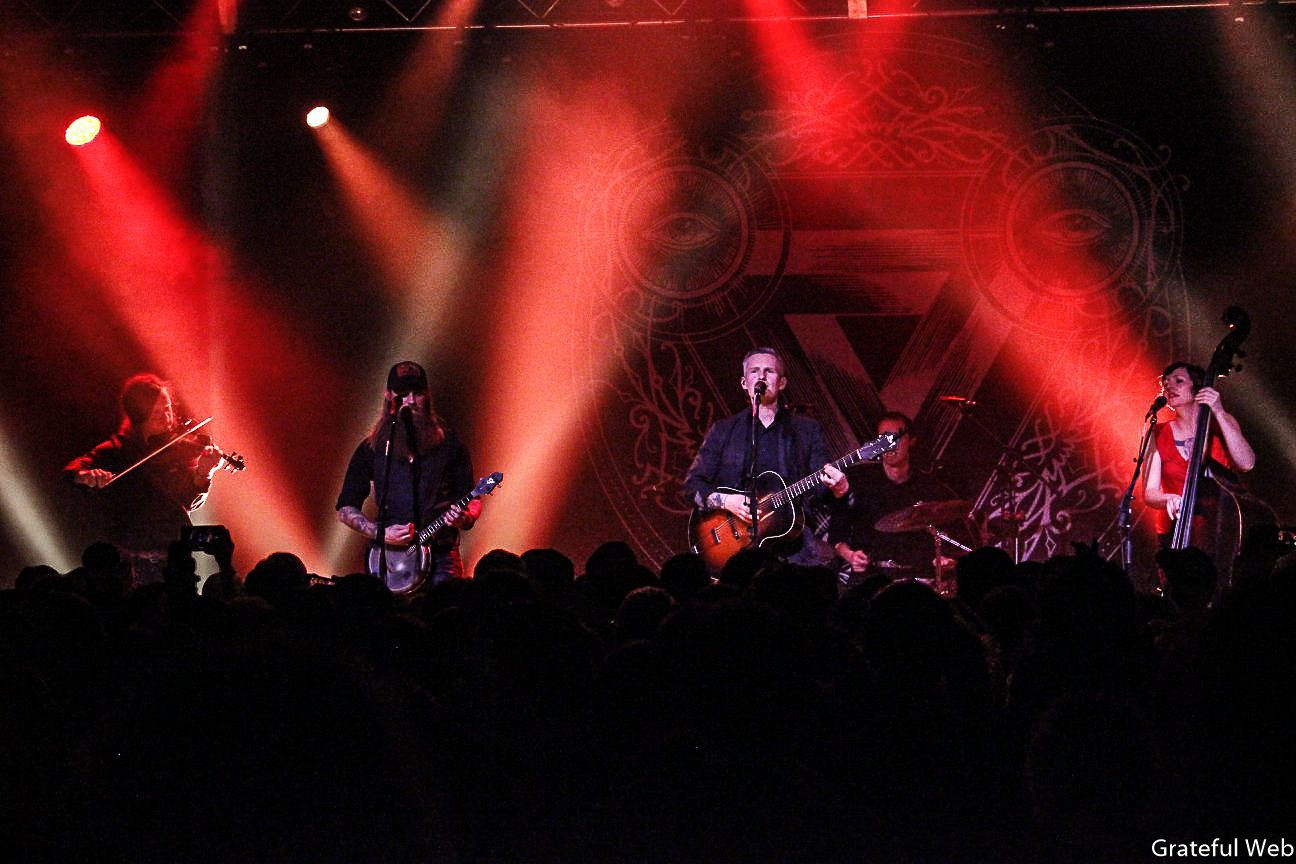 It took a while, but I realized this band was all substance. It was pure. They didn't bother with symbolism. Little was said about abstract ideas or other symbolic gestures that suggest meaning. You want a song to mean something? Then you sing about it. It's a simple concept, but not one often embraced by the bands I see. Interpretation is not something that was expected of this audience. There was more darkness than light in their lyrics. But guess what? Look around. We may all have our bright lights in our world, but the darkness surrounds us. Still, you needn't worry. The Devil Makes Three, and he also makes darkness fun.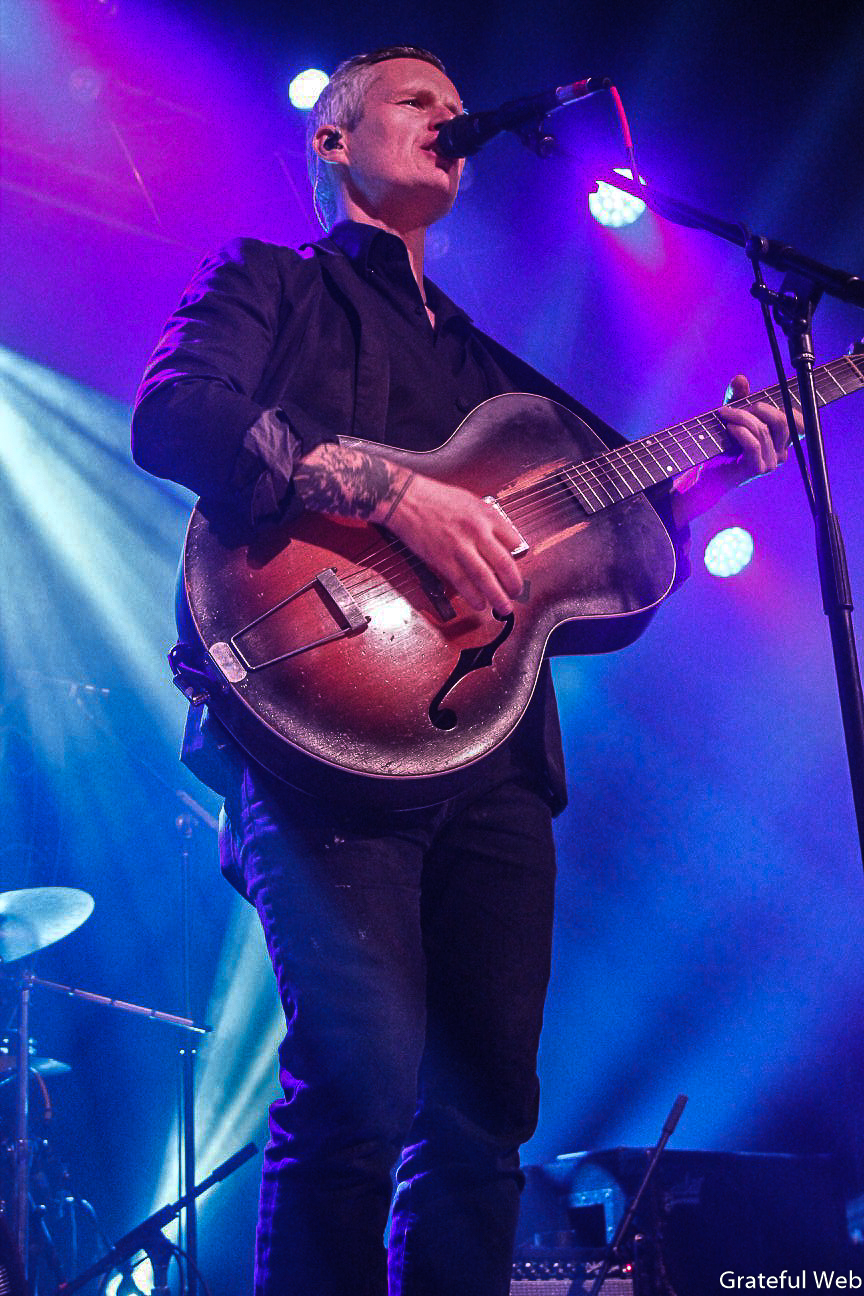 When it was all over, I felt like I had been amongst something that I did not completely understand. Remember when you found yourself hanging out with kids way cooler than you were in high school. And if right now you are saying to yourself that you were the cool kid...whatever. Be that as it may, those cool kids always had an air of not giving a fuck. They set their agenda without even an awareness of anyone else's concerns. Sure, that may rub some people the wrong way, but that's the point, right? That's what made the cool kids cool. The Devil Makes Three? You guessed it. They are they, cool kids.