The Seattle based 7-piece band "The Dip" will release their third full-length album, titled Sticking With It, on March 4. The eleven track album is the band's first project with their new label, Dualtone Records, and was recorded entirely at their self-made home studio in Seattle.
Ahead of their highly anticipated new project, the band released a three-song EP, getting its title from the opening track, "Real Contender", which sits as track six of the full length album. Also included on their EP were two more songs that were previously released as singles – "Paddle to the Stars" and "When You Lose Someone".
Taking on a more mature sound and style than any of their previous projects, this album can work as both an escape for the listeners or a deep reflection of the artists' emotions and experiences. The complexities of the musical layers they create are not to be understated. Even when the musicality sounds subtle and tame, there are rich layers underneath it all where each band member showcases their airtight skills.
Songs like "Vacation" or "When You Lose Someone" stand out as some of the most polished and well produced pieces of music on the album. That is not to say that the other songs lack their own fantastic qualities. Many of them give the impression of being right there in the room with the musicians, which is the very experience The Dip tried to create with this record.
Drummer Jarred Katz said, "It's really important to us to catch those lightning-in-a-bottle moments when you can feel the momentum of a song taking shape… one of the main goals for the album was to create that feeling of all of us in a room together, instead of worrying too much about everything lining up perfectly."
With a sound that somehow exists as both retro and modern, a timeless feeling of familiarity with their style is felt throughout the entire album.
Lyrically, singer Tom Eddy reaches listeners on a personal level, giving a human connection to the music that can often feel dreamy, mystic, or otherwise otherworldly. Lines that specifically relate to timely and particular matters take on new meaning during the second, third, or fourth listening. This quality will allow the music to age with time, connecting to new audiences no matter when they're listening.
Eddy adds, "With the lyrics I tried to evoke certain emotions that aren't often showcased in popular music, with the hope that people will come away feeling validated and understood."
Their vulnerability and dedication to authenticity paid off for the septet, as the result is yet another addition to their impressive catalog of music.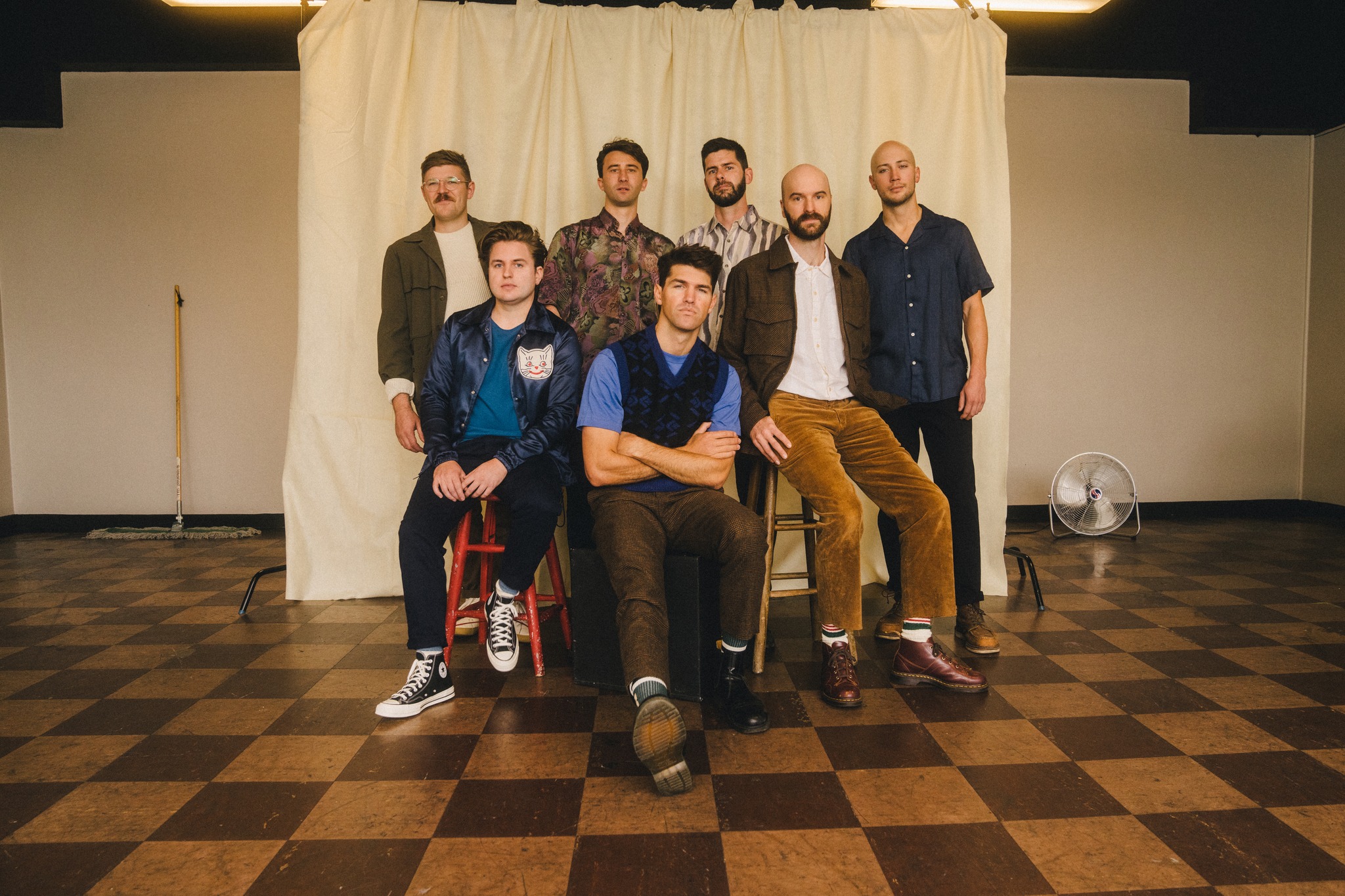 In support of the new album, The Dip will take their epic live performances on the road as they embark on an extensive headlining tour this spring, bringing them all across the U.S. They will also be joining Lake Street Drive for a series of shows this year and will perform in front of thousands of new ears at Bonnaroo in June.
Here is the full tracklist for "Sticking With It":
1.   Paddle To The Stars
2.   Sleep On It
3.   When You Lose Someone
4.   Anyway
5.   Vacation
6.   Real Contender
7.   Crickets
8.   Eye To Eye
9.   Apollonia
10. Yellowfinger
11. Forget About It
To purchase tickets to an upcoming concert, order their new album (limited quantity available on colored vinyl), or learn more about The Dip, visit www.thedipmusic.com.
The Dip is… Tom Eddy (vocals, guitar), Jarred Katz (drums), Brennan Carter (trumpet), Levi Gillis (tenor sax), Mark Hunter (bass), Jacob Lundgren (guitar), and Evan Smith (baritone sax).