Dr. Dog is one of those genre-defying bands whose sound is difficult to describe to someone who hasn't heard them before. There is no other band that they can easily be compared to. It's indie rock mixed with 60's psychedelia, splashed with some punk and funk and soul. The result is a delicious musical cocktail, as anyone who attended their show Tuesday at the Boulder Theater can attest to.
Opener Cotton Jones was decent, and while their particular brand of introspective folk didn't exactly set my brain on fire, the rest of the crowd seemed to enjoy it. Although I certainly appreciated their diverse instrumentation, I would have preferred at least a couple more uptempo songs.
Luckily, Dr. Dog more than made up for their lack of energy, kicking things off with "How Long Must I Wait" off their latest album, Be The Void. The show would lean heavily on Be The Void, with those songs taking up a third of the setlist.
"That Old Black Hole," my personal favorite off Be The Void, followed soon after. The high-pitched vocals and guitar-fueled ending were delivered perfectly by Scott McMicken, the lead guitarist and co-frontman of the band. For those who are uninitiated with the musical stylings of Dr. Dog, harmonization is a key player in every song. While McMicken and Toby Leaman, the bassist, take turns on the lead vocals, every member of the band contributes to the harmonies, which quite frequently are masterful. It's just one of those unique things that enable Dr. Dog to stand out from other bands.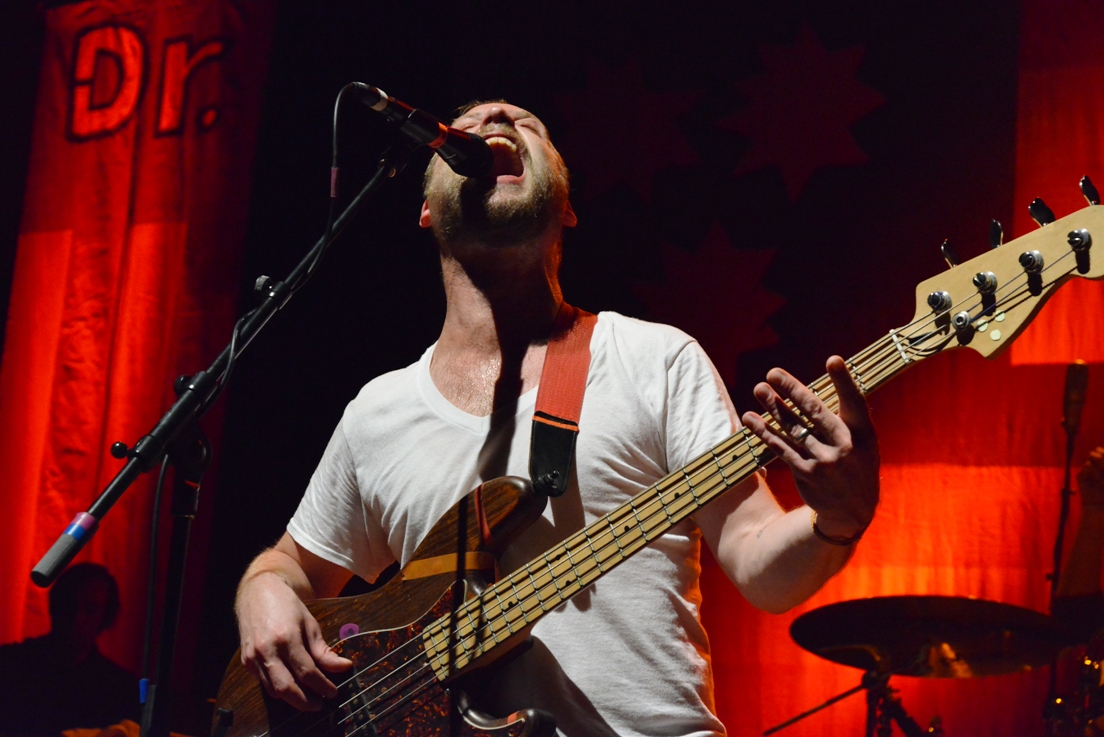 The set featured two other Be The Void standouts: "Vampire" and "Lonesome," both sung by Leaman. While some might consider the chorus in "Lonesome" to be a little cheesy ("What does it take to be lonesome? Nothin' at all!"), I actually enjoyed it. It's a small sampling of the clever wordplay Dr. Dog frequently uses in their songs.
Other highlights included "The Ark," with its insanely catchy guitar riff fueling the crowd's head-banging, and the dark, spacey, somewhat foreboding "The Beach," in which Leaman's howling, raspy vocals gave an extra edge to lines like "Fate has a funny way of coming around." The song also featured some of the heaviest bass of the night, allowing Leaman to showcase his talents on his instrument as well.
Of course, no Dr. Dog show would be complete without their staple "The Rabbit, The Bat, and The Reindeer." That would be followed by "Heart It Races," a terrific Architecture in Helsinki cover. Dr. Dog doesn't really cover songs, so you know this one must have really connected with them. Truthfully, I like their version more than the original.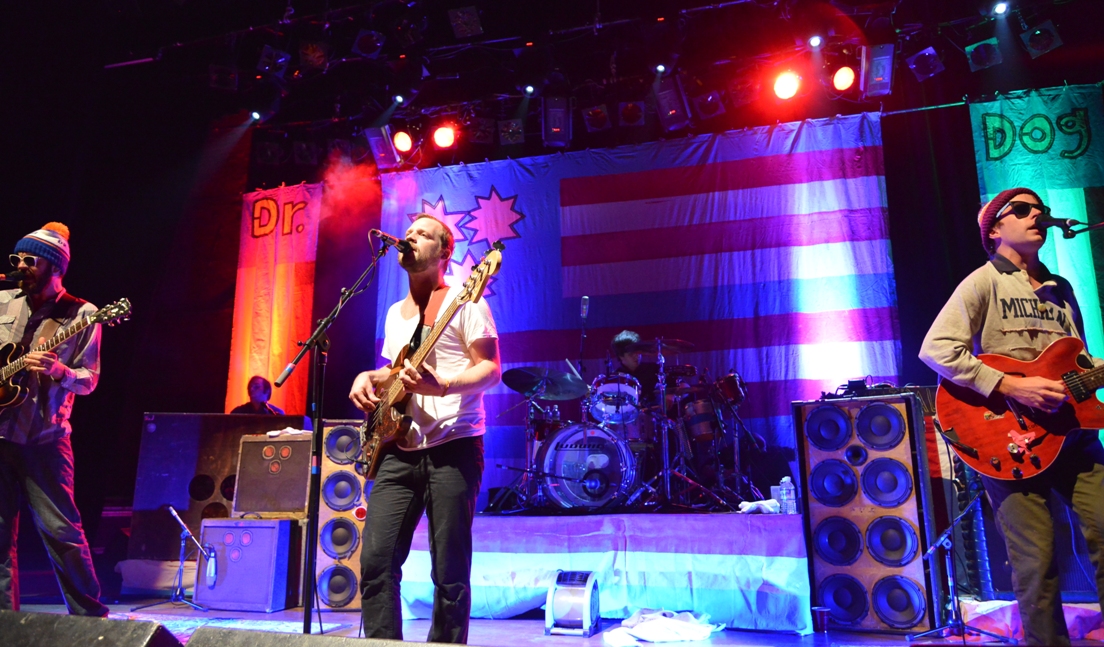 The set ended with the haunting, almost-too-serious "Jackie Wants a Black Eye." The lyrics in the song seem very literal, especially compared to the somewhat obtuse lyrics that permeate their other songs. It's not a bad tune, but it was a slightly downbeat way to end the set.
The band came out for a strong four-song encore, ending with the fan favorite "My Friend." The song's message is that death is inevitable, so why worry about it? Spend your days doing what you love with people that you care about, and everything will be fine. After walking out of the Boulder Theater with a giant smile plastered on my face, I couldn't help but think they might be on to something.