Drive-By Truckers have released an extremely potent video for the title track of their latest album. Filmed entirely in Portland, OR, during the protests of summer 2020, the clip for "The New OK" is profoundly intense and emotional as it matches DBT co-founder Patterson Hood's lyrics that address America's state of disunion.
THE NEW OK was released via ATO Records at all DSPs and streaming services on Friday, October 2. The CD and red vinyl edition of the album will arrive on Friday, December 18
WATCH "THE NEW OK"
LISTEN TO "THE NEW OK"
PRE-ORDER THE NEW OK CD/VINYL
THE NEW OK came out mere months after the release of the band's highly acclaimed THE UNRAVELING. Originally conceived as a quarantine EP collecting material recorded in Memphis during sessions for THE UNRAVELING -- including a fiery cover of The Ramones' classic "The KKK Took My Baby Away" (vocals by bassist Matt Patton) -- the project quickly grew to include provocative new songs written and recorded over what Drive-By Truckers co-founder Patterson Hood calls "this endless summer of protests, riots, political shenanigans and pandemic horrors." Tracks such as Hood's "The New Ok" and "Watching The Orange Clouds" – inspired by the protests which followed George Floyd's murder by Minneapolis police – were exchanged between Hood, co-founding singer/songwriter/guitarist Mike Cooley, bassist Patton, keyboardist/multi-instrumentalist Jay Gonzalez, and drummer Brad Morgan and then mixed by longtime DBT producer David Barbe. The result, says Hood, is "a full album that hopefully balances out the darkness of our current situation with a hope for better days and nights ahead."
"To call these past few months trying would be a dramatic understatement," Hood continues. "Our lives are intertwined with our work in ways that give us our best songs and performances. It is a life that has often rewarded us beyond our wildest dreams. Speaking for myself, I don't have hobbies, I have this thing I do. To be sidelined with a brand new album and have to sit idly while so much that I love and hold dear falls apart before my very eyes has been intense, heartbreaking, anger provoking and very depressing. It has gone to the very heart of our livelihoods and threatened near everything that we have spent our lives trying to build. Here's to the hope that we can make 2021 a better year than this one has been. In the meantime, here's to THE NEW OK!"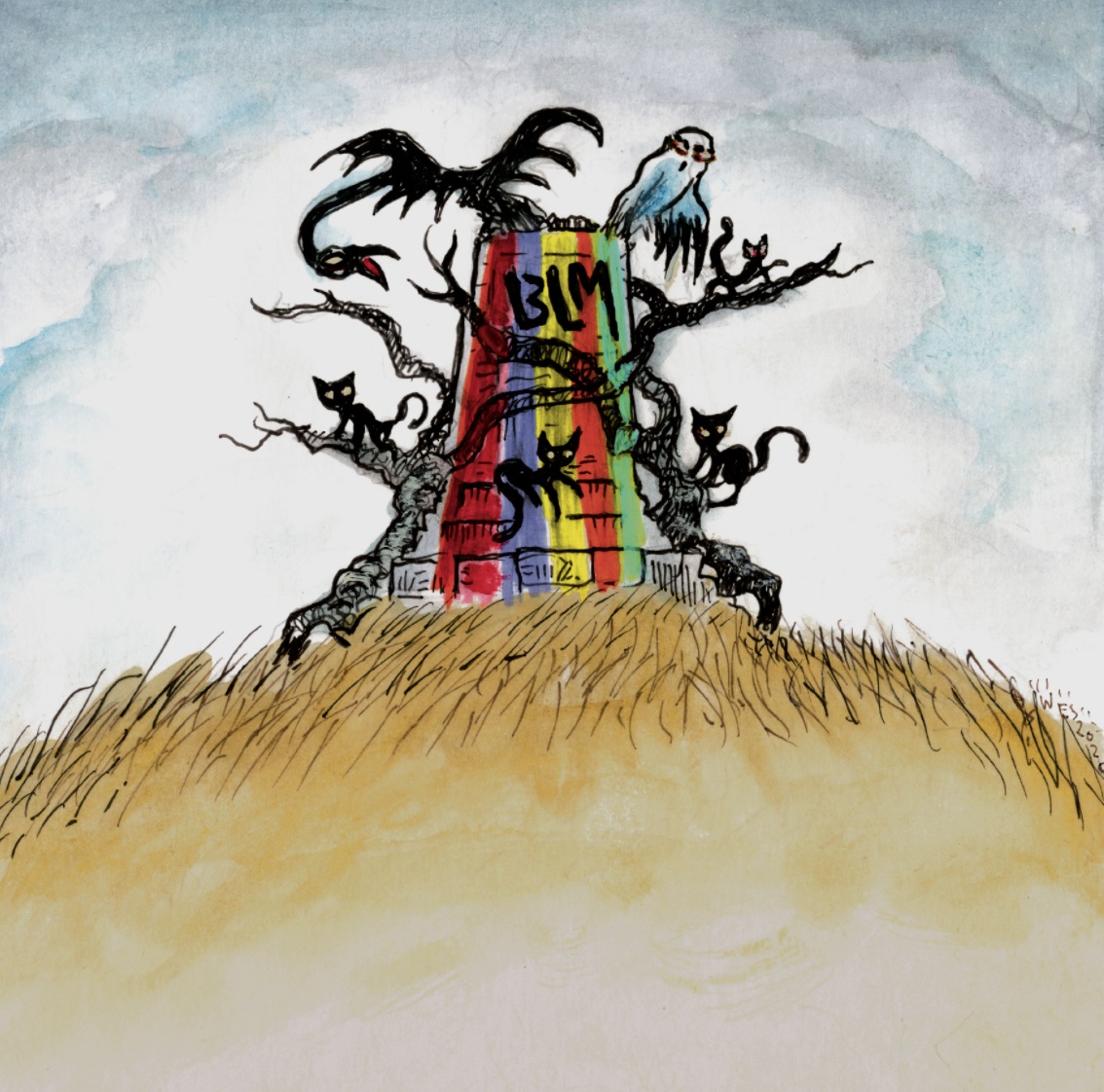 Released January 31, 2020, THE UNRAVELING marked Drive-By Truckers' first new LP in more than three years – the longest ever gap between new DBT albums. The album – recorded September 2018 at the legendary Sam Phillips Recording Service in Memphis, TN by GRAMMY® Award-winning engineer Matt Ross-Spang (Jason Isbell, Margo Price) and David Barbe – made a top 5 debut on Billboard's "Rock Albums" chart amidst a wave of critical acclaim from the likes of American Songwriter, which hailed it as the band's "best yet…a perfect storm of anger, resentment, frustration and even glimmers of hope, wrapped in the sharp, terse musical invention we have come to expect from these veterans." Rolling Stone declared THE UNRAVELING to be "another sturdy addition to the band's almost peerless discography," noting, "Unfiltered fury suits the Truckers well." Songs like "Armageddon's Back in Town" and "Slow Ride Argument" "describe what it's like to feel like a fugitive in your own town, your own country," wrote the Chicago Tribune's Greg Kot. "In the world painted by the Drive By Truckers, their narrators are all running from something: their family, the law, perhaps even themselves. It's no way to live, but these songs give their struggle meaning."
"Protesting is an American right, protected by the constitution.
We fully support the right to peaceful protest.
We are steadfastly opposed to white supremacy and bigotry.
We do not condone violence from anyone.
Make your voice heard.
Get out and vote."