The marquee boasted "Almost Sold Out" at the Arcada Theatre in St Charles, Illinois along the beautiful Fox River on a Friday night, 2/21/2020. Any fan of technical guitar playing was in the house as Eric Johnson performed screeching guitar solos and heavy rock for the first half. If I thought this was going to be a new age type show I was wrong. Eric Johnson was fishing for the biggest sound and he caught a whopper. He cooked it up on stage and shared it with the hungry audience.
I read that the recording of his most beloved song, Cliffs of Dover, utilized two different guitars. You know Eric Johnson is a tone master because midway through a song he ran to the peddle board with such fever and urgency. You know he heard the tone change and utilized that skill to bring the crowd to fever pitch midstream. The drum solo brought down the house. The real treat was watching the relationship between seasoned players. These guys make music every day. They have made music every day for the last 40 years! EJ slaps the fret & looked at it like," Did I do that?!" Imagine the relationship he has with his guitar.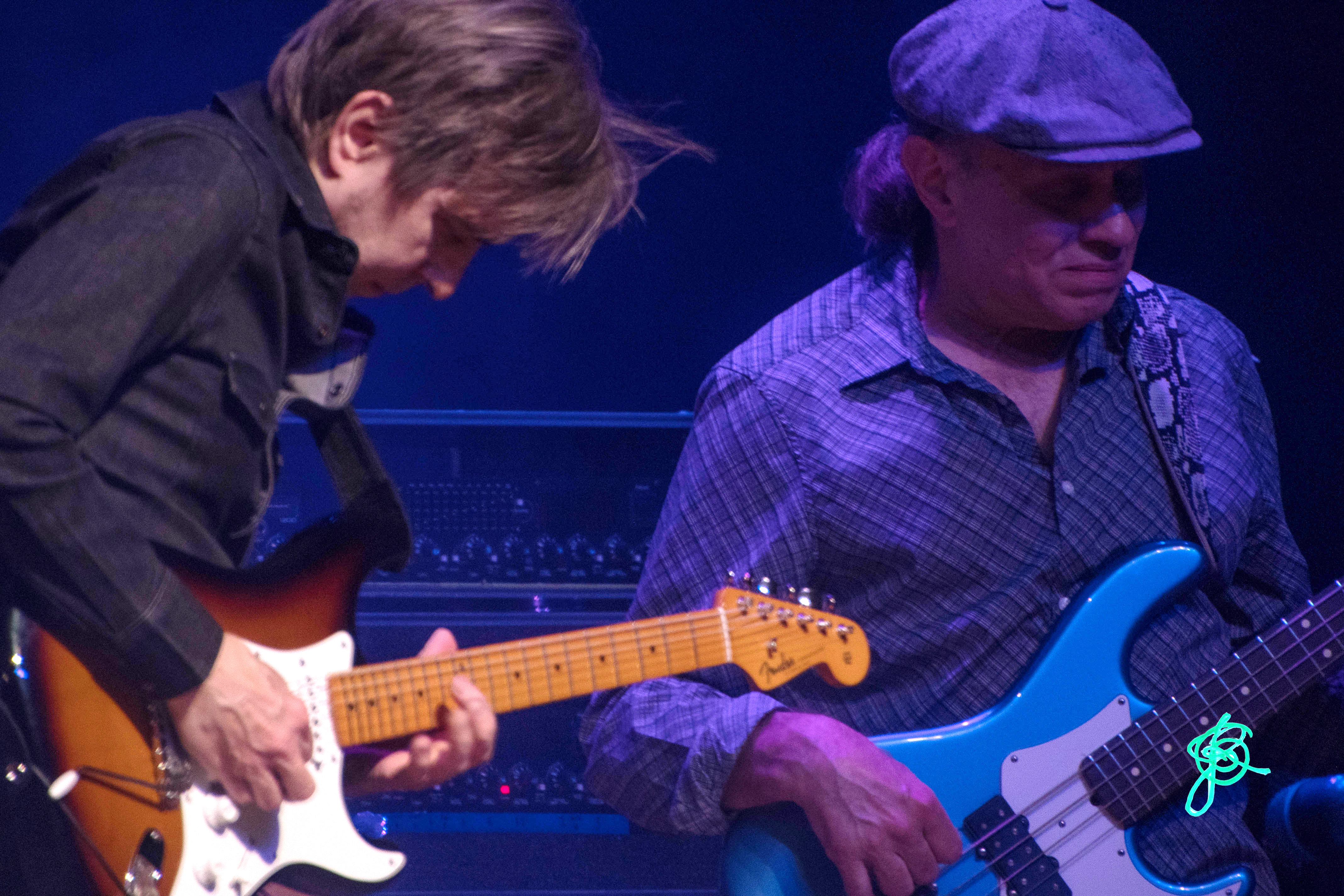 Eric Johnson was a bit awkward around a microphone which makes you love his guitar playing even more. He was not, however, awkward when it came to saying thank you on the mic. He exudes an appreciation for the craft and the audience alike. Wearing all black, still looking good in his skinny jeans while shredding Nothing Can Keep Me From You.
"This world is gonna get you down!" sounded like an alarm going off, perfect for waking up the weekend this February Friday night.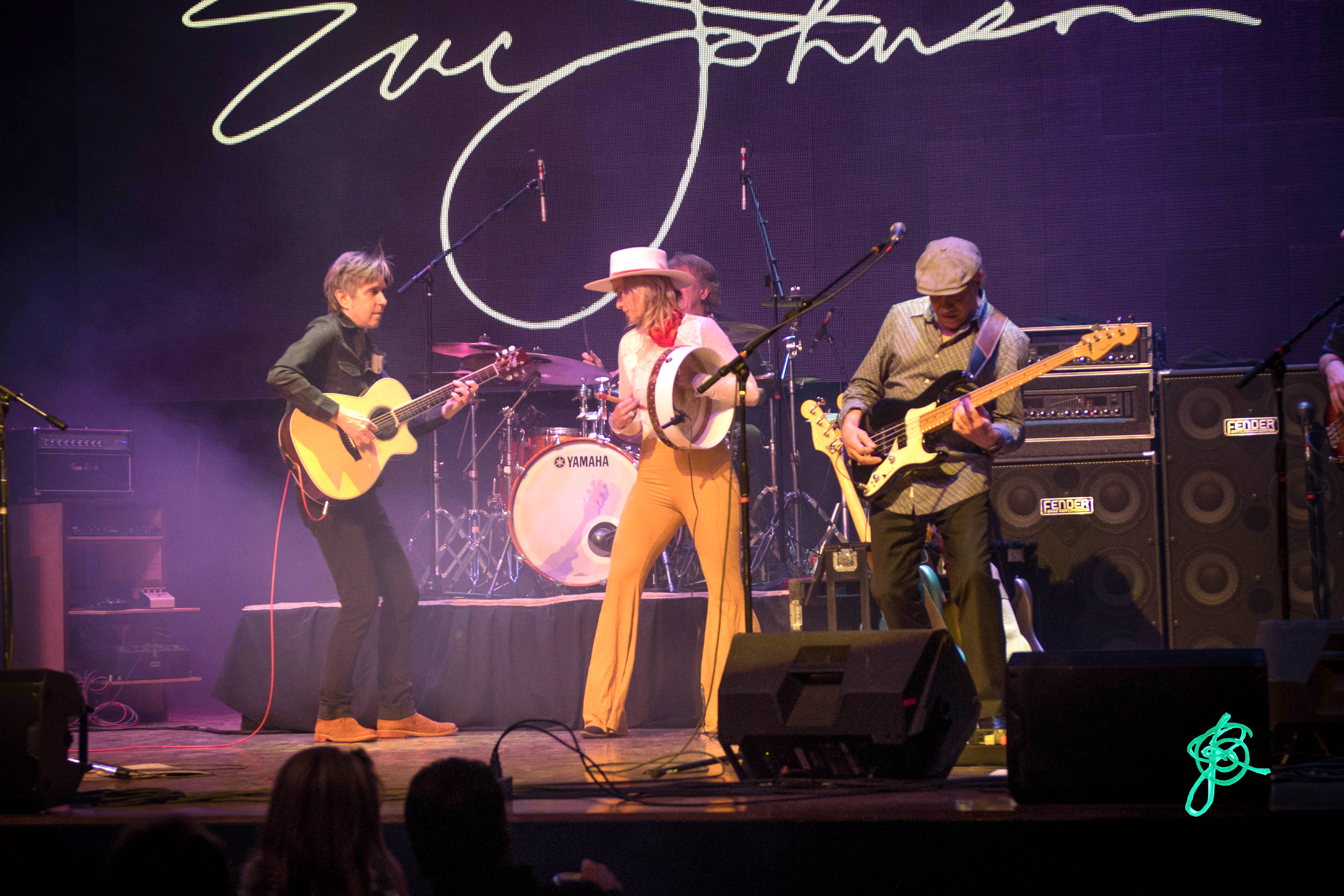 The second set opened with a touch of the brat pack class mixed with some lady love on stage. Andrea Magee was featured on bodhran as they opened with a Beatle's cover, Mother Nature's Son. The expansive set opener touched on that new age rock I was hoping for but it was not meditation music by far. Eric Johnson took the piano and the crowd realized the voice led chords that are the structure to what he does. He got out of the shredding impressive ripping solos and reminded us all of the power of music, pure and focused.
As the jukebox of hits played on, the audience absolutely hung on his lead. There were moments of jazz that Eric Johnson pulls off similar to a golfer making a tricky putt. Everyone watched as ope! He sunk that putt. The joy was infectious to the whole crowd. He encored with what felt like a 15 minute across the world version of Cliffs of Dover. He could go anywhere in that jam and bring it back to the resounding riff that gave the crowd their money's worth over and over. What seemed so structured became free-formed and we all enjoyed the ride.