DONNA THE BUFFALO returns for another passionately requested encore, joined by multi-cultural ensemble PANJEA with Chris Berry & Michael Kang (String Cheese Incident), as well as the acoustic sounds of EMMITT-NERSHI BAND (with members of Leftover Salmon and String Cheese Incident) and PETE FRANCIS (of Dispatch) featuring BAREFOOT TRUTH (selected to perform at the Obama official pre-debate Rally on October 15th 2008).
Free MP3 tracks of Under-the-Radar series artists are now offered to ticket buyers through end of December, featuring Jesse Chong Band, Rooster Blues, No Strings Attached, Thousands of One, the Mantras, Electric Chameleon, Blount Harvey, and Galen Kipar Project.
The independent event production team, Across-the-Way Productions, just announced exciting additions to the already colorful initial lineup for their celebrated annual music and arts festival, FloydFest. Now in its 8th incarnation, the festival will take place July 23-26, 2009 in the beautiful Blue Ridge Mountains of southwest Virginia. Since its inception in 2002, FloydFest organizers have prided themselves in providing a safe and welcoming ground for a global community forum, and musical showcase steeped in Appalachian roots. This year's theme Revival echoes the festival's mission to serve as a holistic plateau for the restoration and rejuvenation of our individual values, and our living culture.
"It's easy to get bogged down, spun and otherwise deflated from the hustle and bustle of life," explains Kris Hodges, the festival co-founder. "To take time out and consider these demands and still maintain one's sanity, ideals and heart - may be what the art of living is all about".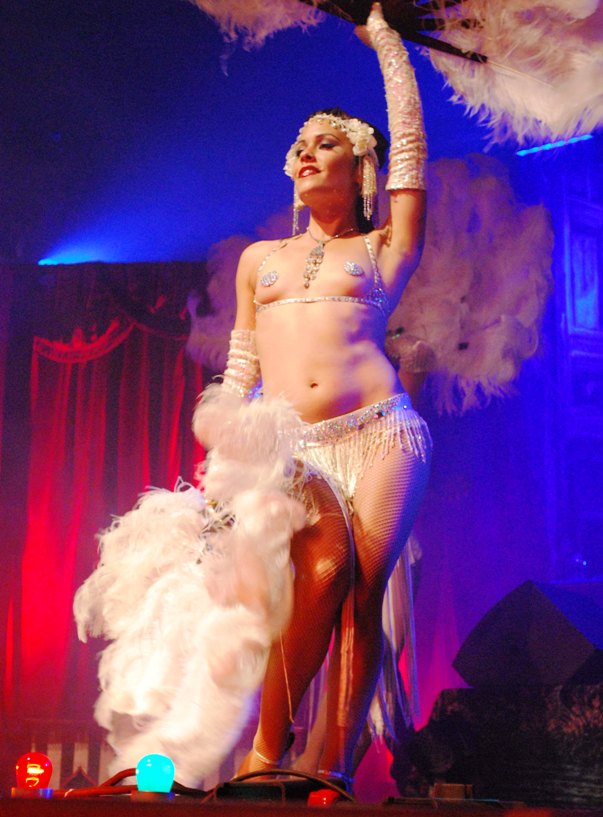 Crowned 'the best under the radar music festival' by musictoday.com in 2003, FloydFest continues to showcase performers spanning multiple genres on the cutting edge of the music scene. The 2009 initial performer lineup also includes the afro-beat globe-trotters Toubab Krewe, the extravagant cabaret of San Francisco's Yard Dogs Road Show, NYC based Brazilian thump and cool Forro in the Dark, Canadian folk hipsters The Duhks, neo-funk-soul of Outta Sight Recording artists The Dynamites featuring Charles Walker, sacred steel masters The Lee Boys, Jamaica's sweet reggae grooves of Clinton Fearon of the Gladiators, the house-jumping sounds of Nathan & the Zydeco Cha Chas, the progressive old-time sound of The Horse Flies, New Orleans' street brass explosion Hot 8 Brass Band, disarming arrangements by Oklahoma's Samantha Crain & the Midnight Shivers, Toronto's Cosmic Rockers The Sadies, retro-pop and honky tonk of Mad Tea Party, soul shaking, conscious music of Laura Reed & Deep Pocket, quirky Americana Jazz of Boulder Acoustic Society, gypsy swing of The Belleville Outfit, the gospel of Ollabelle, and sure-to-get your head thinking and your feet moving sounds of Sol Driven Train, New Familiars, The Junk Yard Band, Luminescent Orchestrii, Barcelona Institute of Gospel, Stop, Drop & Roll, and Rising Appalachia - and that's just the beginning.
Also returning to the festival, and making their main stage debut in 2009, will be the 2008 Emerging Artist winner William Walter & Co., as well as this year's 'Under-the-Radar Music' series showcasing the most promising up-and-coming regional acts. FloydFest will be announcing new artists throughout the winter and spring months, culminating in a full lineup that will span 4 days and fill seven stages with top quality genre-crossing music and workshops.
The beautiful festival venue, Blue Cow Pavilion, is located at milepost 170.5 off the scenic Blue Ridge Parkway, the 80-acre mountain plateau offers camping, a progressive 'Global Village' area of workshops and demonstrations, over one hundred artisans and crafters, food offerings ranging from pulled-pork BBQ to fresh sushi to hand-churned ice cream, a comprehensive healing arts area, and a Children's Universe, featuring stage performances geared toward children, puppetry, workshops, playground equipment and babysitting services.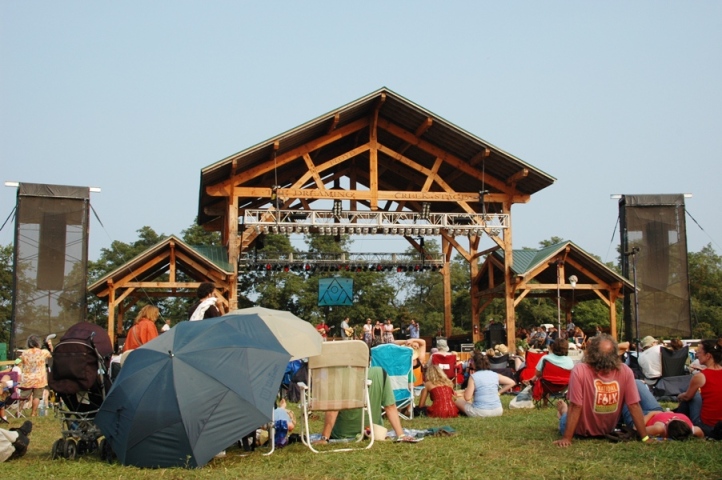 Early-bird tickets for the 2009 festival offer as much as a 40% discount and are on sale now. "If the first four weeks of sales are any indication, we are looking at another record year", reports festival VP of Communications, Svetlana Nikic. "Despite rising costs of production, we restrained from price increases, and decided instead to direct our creative energies on raising the standard of the festival experience".
Early ticket purchasers benefit from significant seasonal discounts and specialty Souvenir Packages, which include on-site parking. Now through December 31st tickets are $20/Thursday, $25/Friday, $35/Saturday, $30/Sunday, $80/3-day weekend, $90/4-day weekend. Souvenir passes are $155, and RV prices are $100 and $120; these tickets have a history of selling out early. VIP tickets are $415, which include all-access for the festival, on-stage seating, full hospitality, merchandise and massage coupon.