After a year and half hiatus, Australian producer Flume ignited his 2019 world-wide tour, making a stop at Colorado's Red Rocks Amphitheatre last night.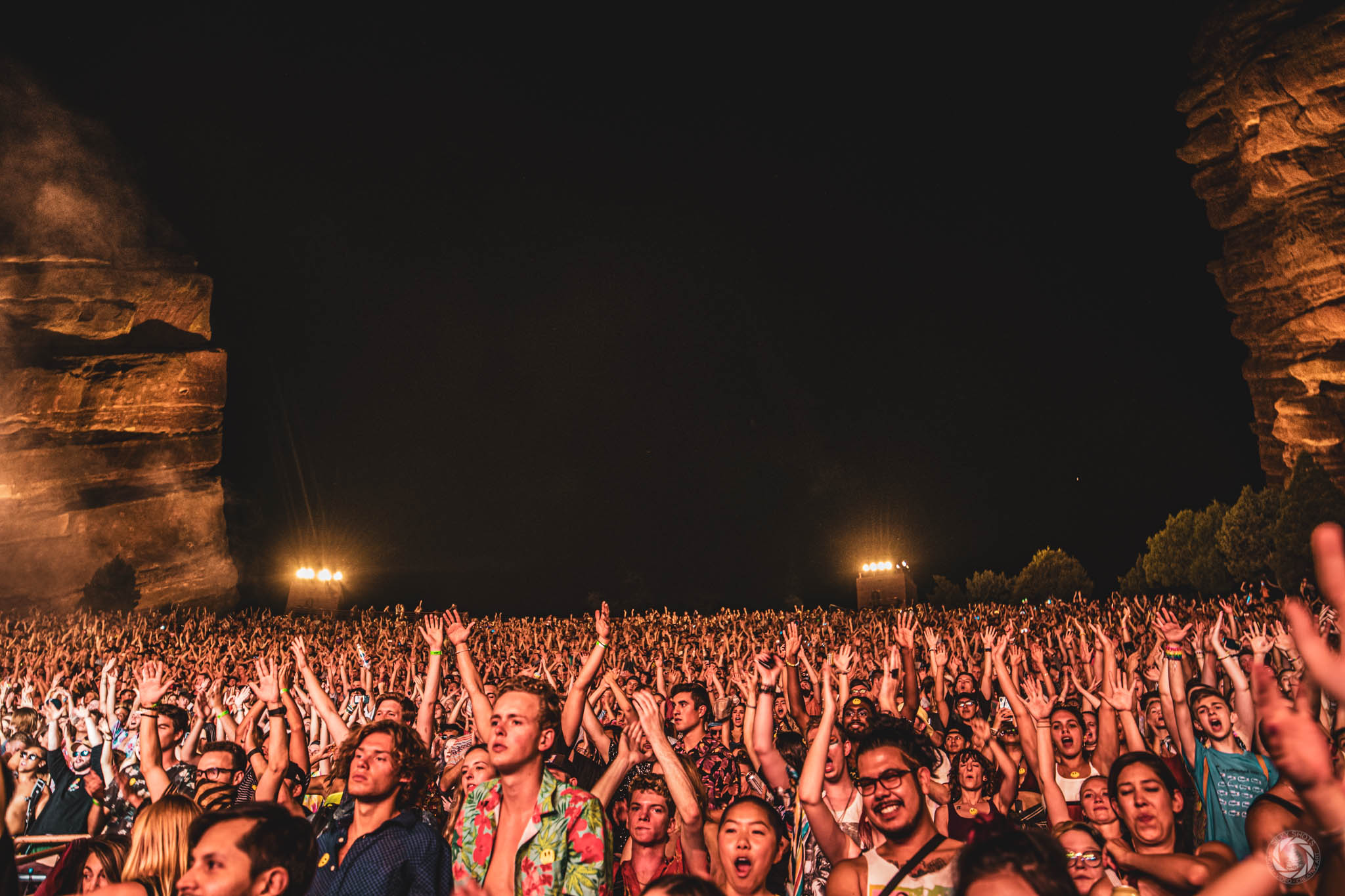 As his only show stop on his summer tour outside of playing festivals like Lollapalooza and Outside Lands, Flume's first night of Red Rocks led the producer to play around and experiment with his new hip-hop music collaborations with JPEGMAFIA and slowthai.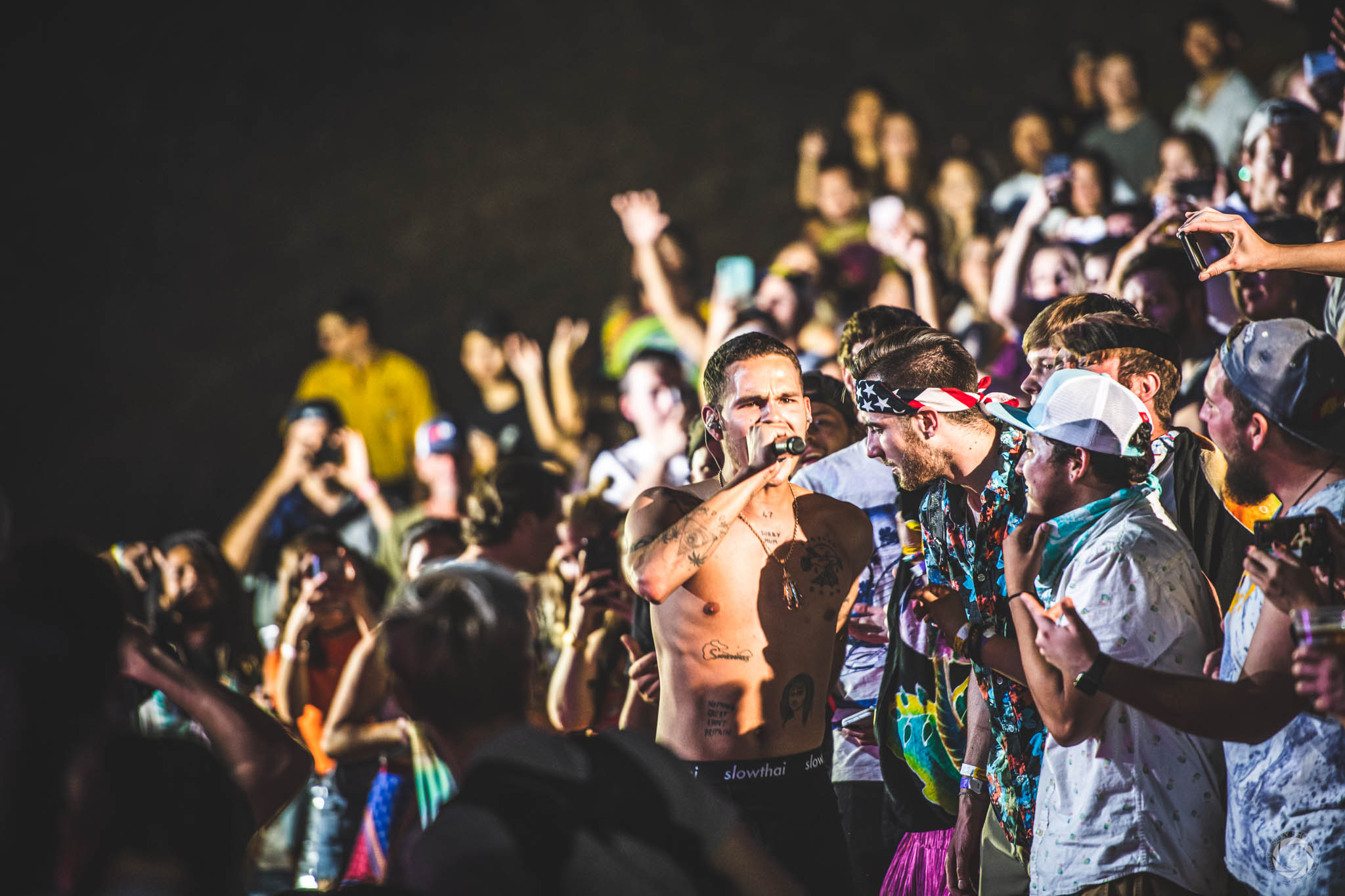 Colorado producer Collin McKenna opened up Tuesday night's music at 6:55 p.m., before slowthai and JPEGMAFIA played 30-minute opening sets for some alternative hip-hop.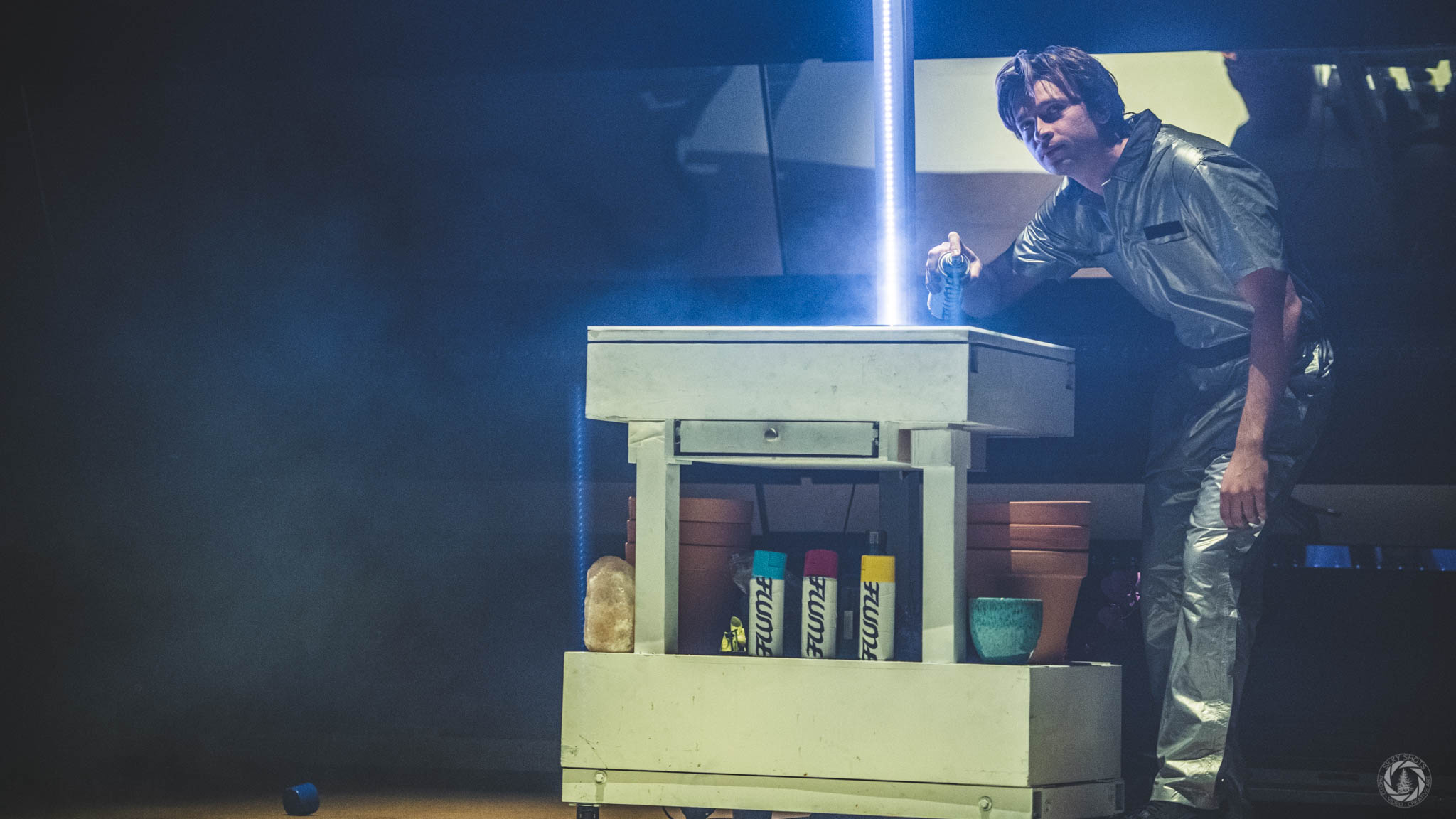 Flume took the stage at 9:45 p.m., igniting with hard-hitting electronic waves as he whipped out a pink can of spray paint, spelling out "Hi this is Flume" holding it up the screaming crowd. A melodic beat came on, as Flume welcomed collaborator slowthai onstage in his underwear for a electronic-hip hop collaboration off his newest mixtape release, Hi This Is Flume (Mixtape).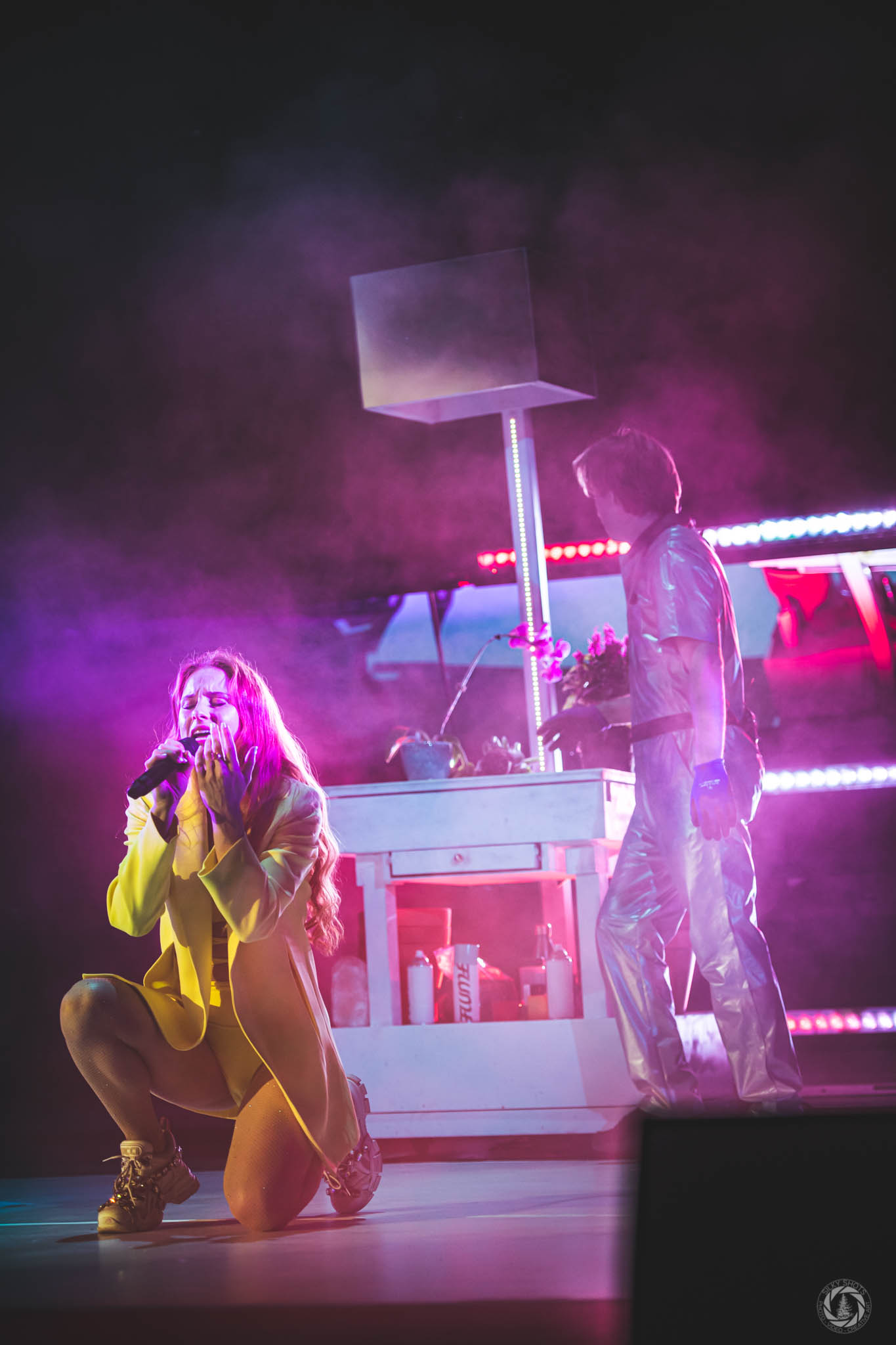 Flume kicked started into his popular "Say It" and "Never Be Like You" as female vocalist Vera Blue sang the lyrics in substitute of Kai and Tove Lo from the original recording. An edgy, unstructured electronic beat surged around the mountainous rocks as Flume danced onstage and JPEGMAFIA strode back onstage for another R&B meets electronic collaboration.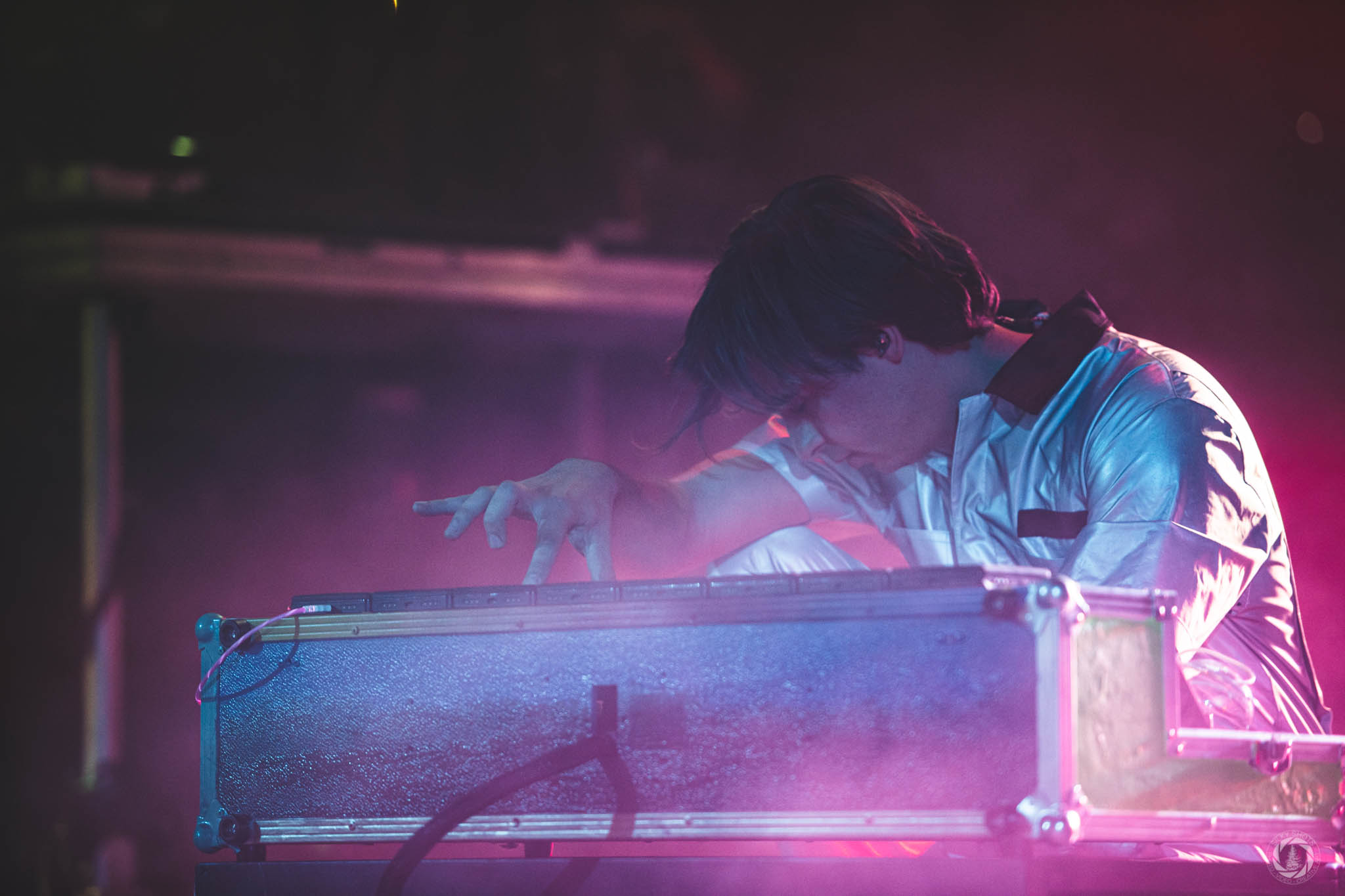 Feeling the crowd, Flume played a new song for the crowd, twisting and turning in air and space melody before hitting it with a hard and heavy with a deep electronic beat. Another hip hop remix hit the crowd as psychedelic visuals of weapons and abstracts shapes projected behind Flume welding a sign onstage that read "Red Rocks."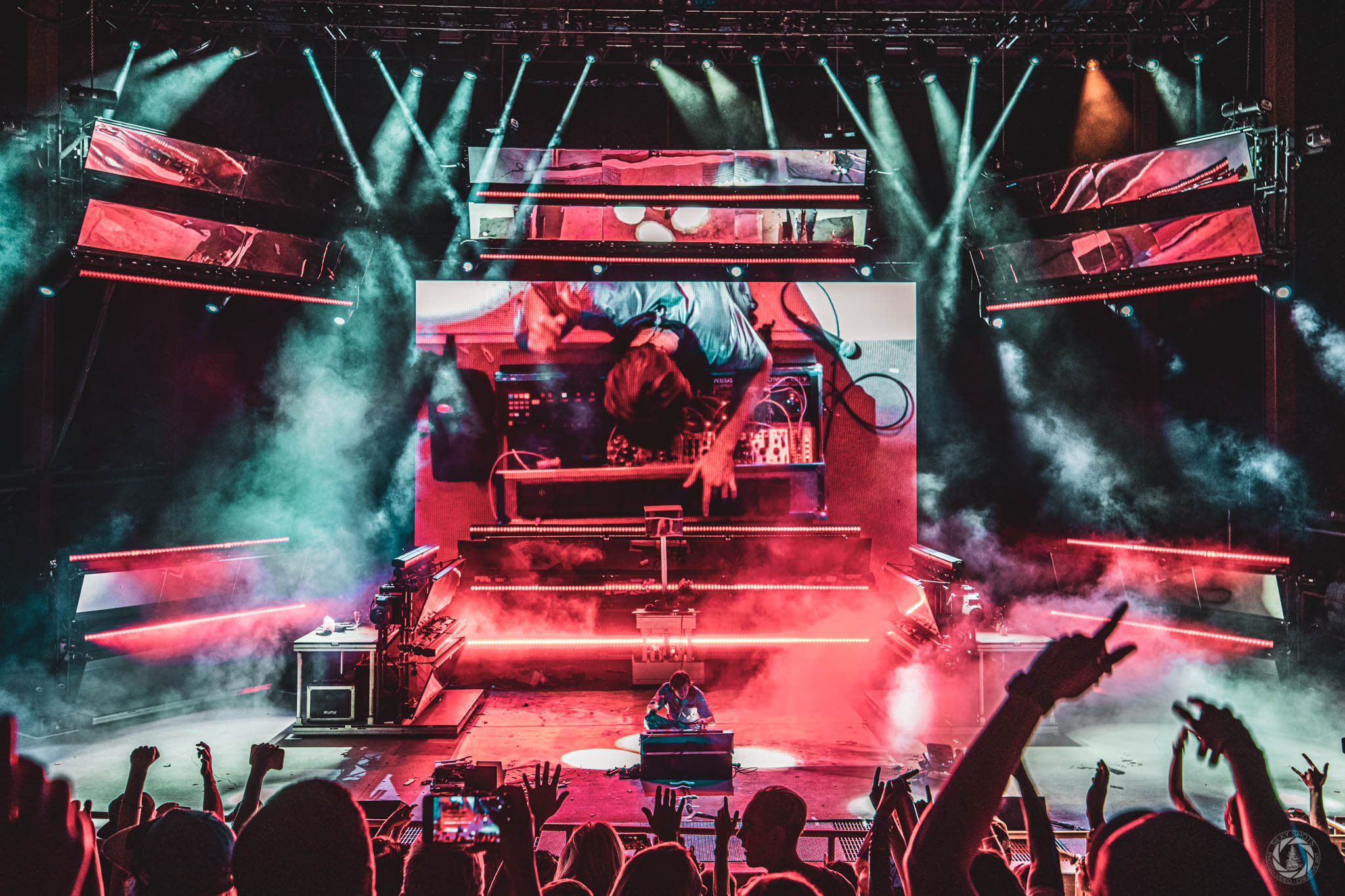 Flume teased the crowd as he layed with his back down onstage in a white suit to start up "Insane", a male robotic voice narrating the opening lyrics "our rocks are red and so damn big" and four men in black suits surrounded around him, before jumping up and leading into an upbeat Lorde "Tennis Court" remix.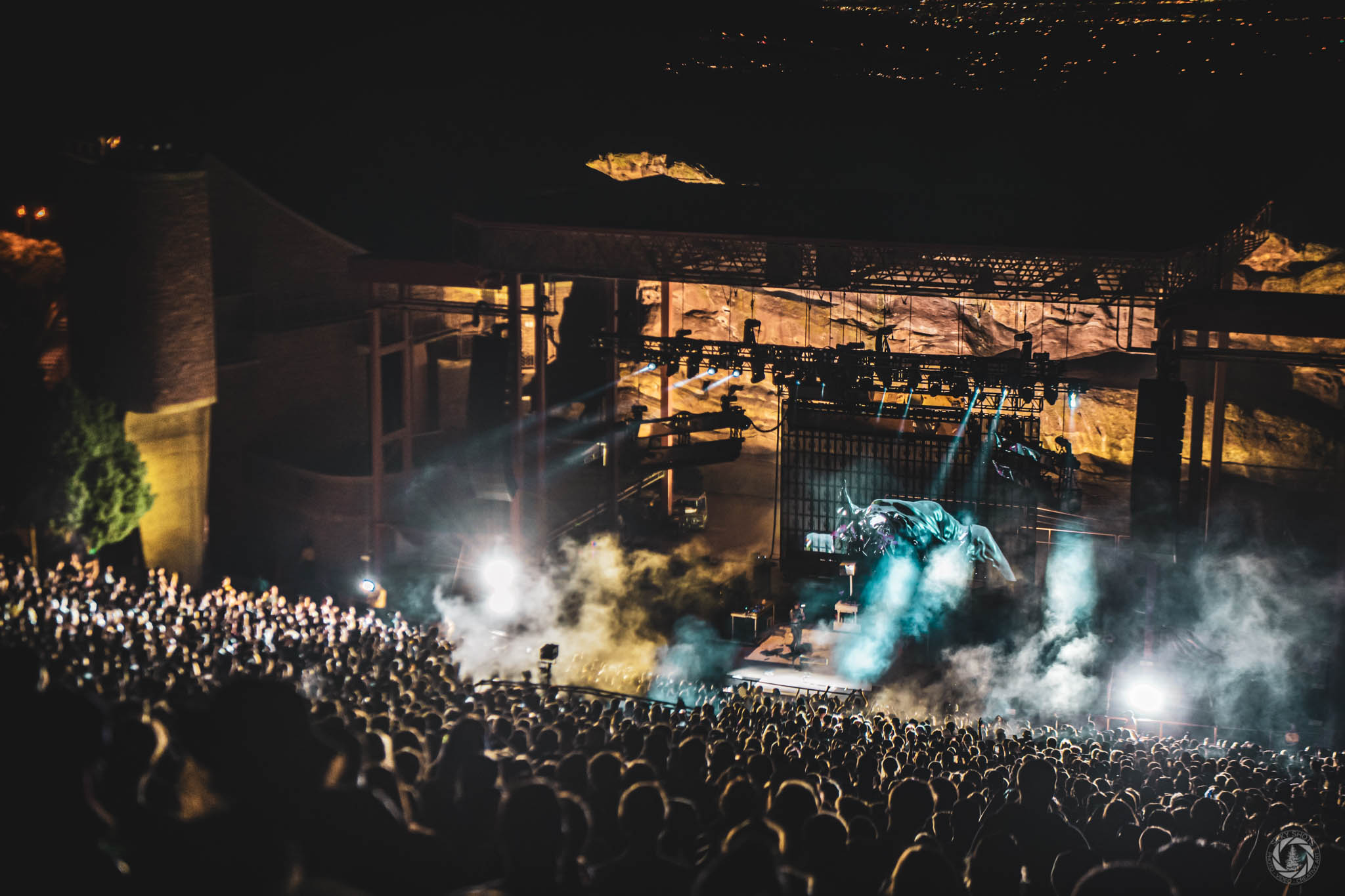 JPEGMAFIA returned onstage for an intense screaming hip-hop lyrical song, and keeping up with the heavy bass, Flume transitioned into a menacing performance of smashing objects onstage. A devilish monster transformed behind Flume as objects were smashed across the stage and a blood murder scene appeared the crowd from a bird's eye view before getting swept away.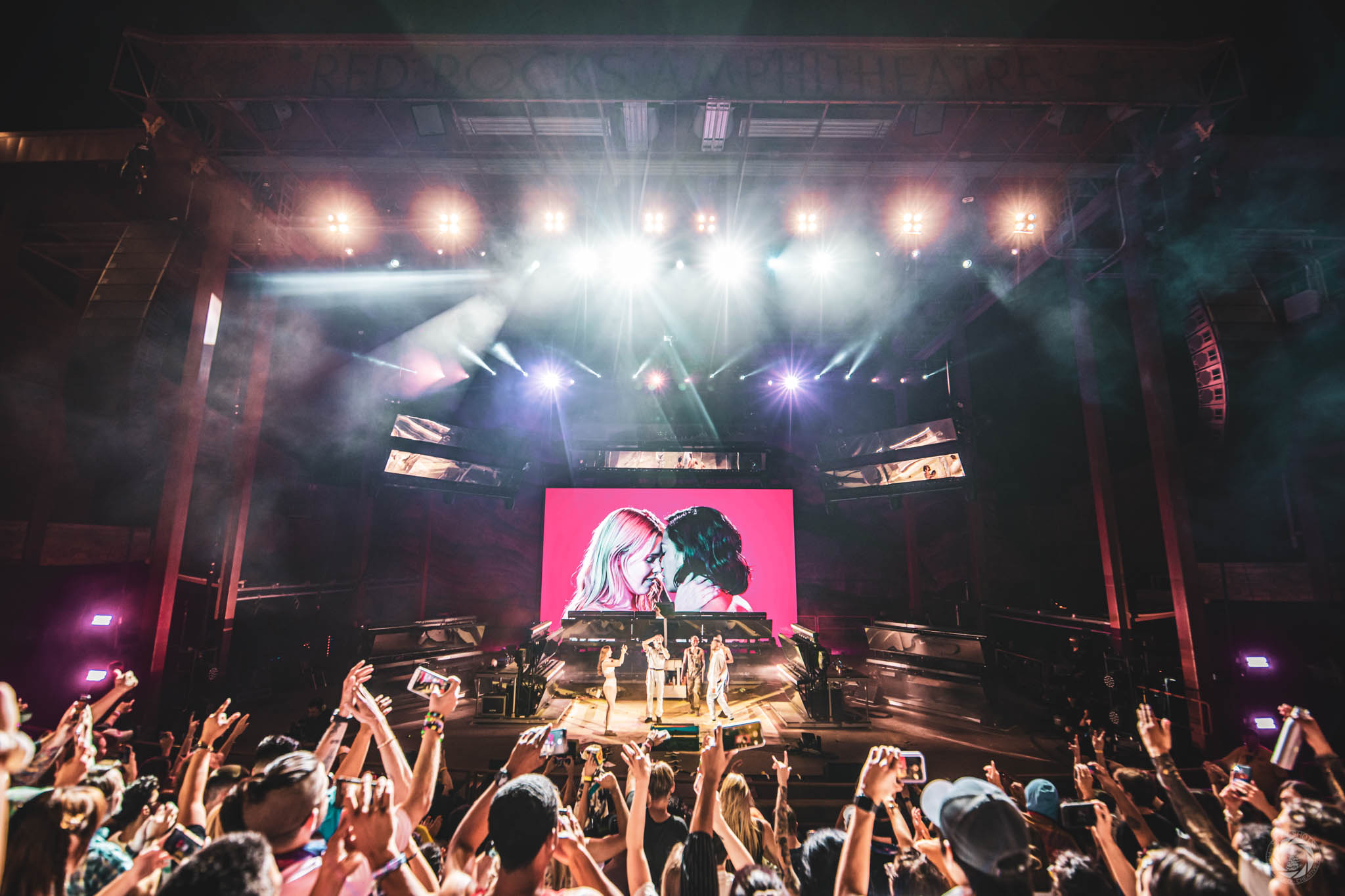 Picking the crowd back up into a disco house beat, the crowd got back to dancing and Vera Blue made her appearance back onstage for a lyrical light-beat. The crowd clapped along as the two danced, and Flume led into a spacey electronic take as Blue left the stage. Flume took to the piano and sang about people taking advantage of you as another hip-hop collaboration came on.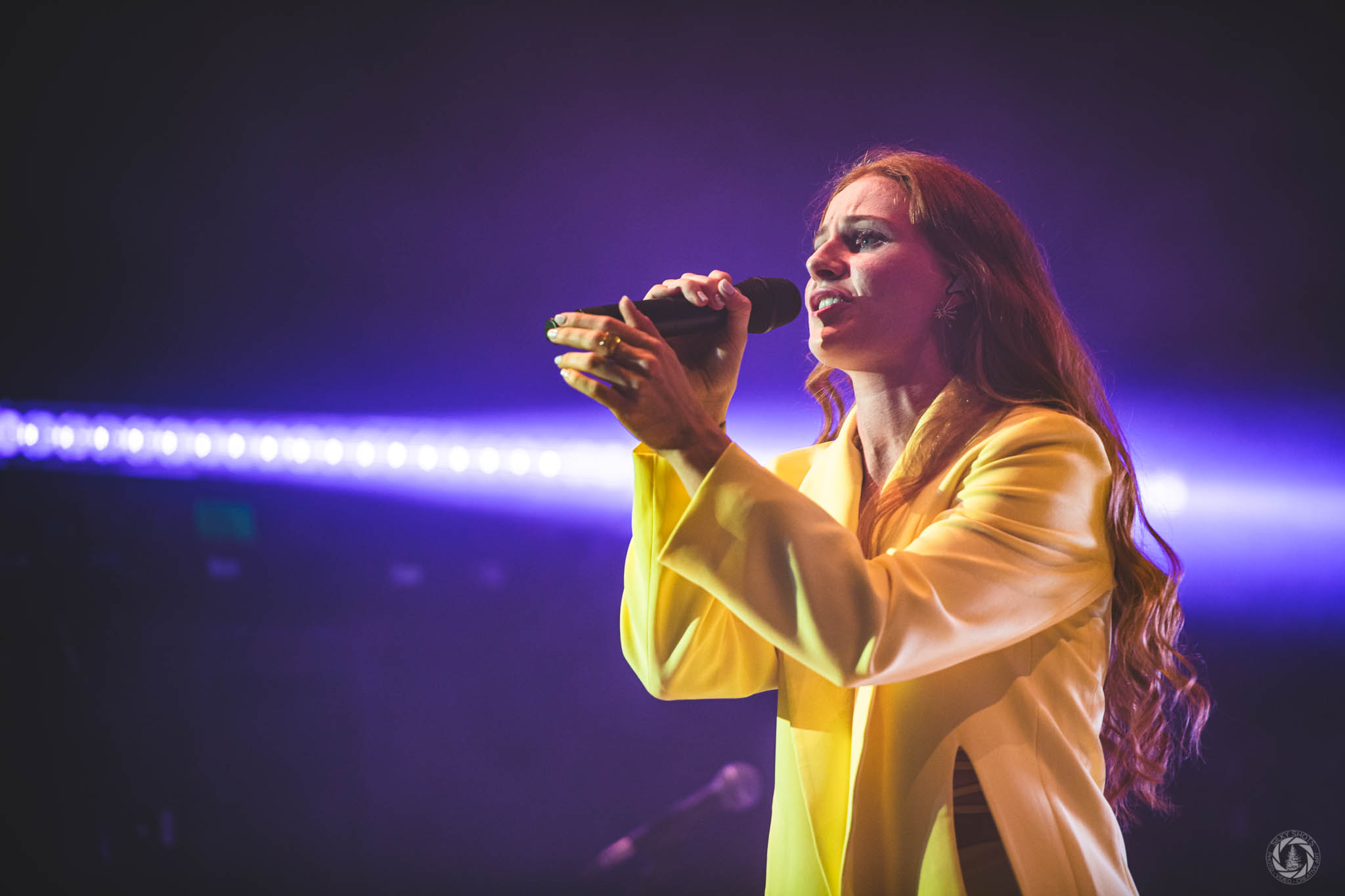 Teasing the crowd with a short reappearance of "Say It," Flume went into his ever-most popular Disclosure original "You & Me," inviting Vera Blue, slowthai, and JPEGMAFIA onstage for a dance party to end the night.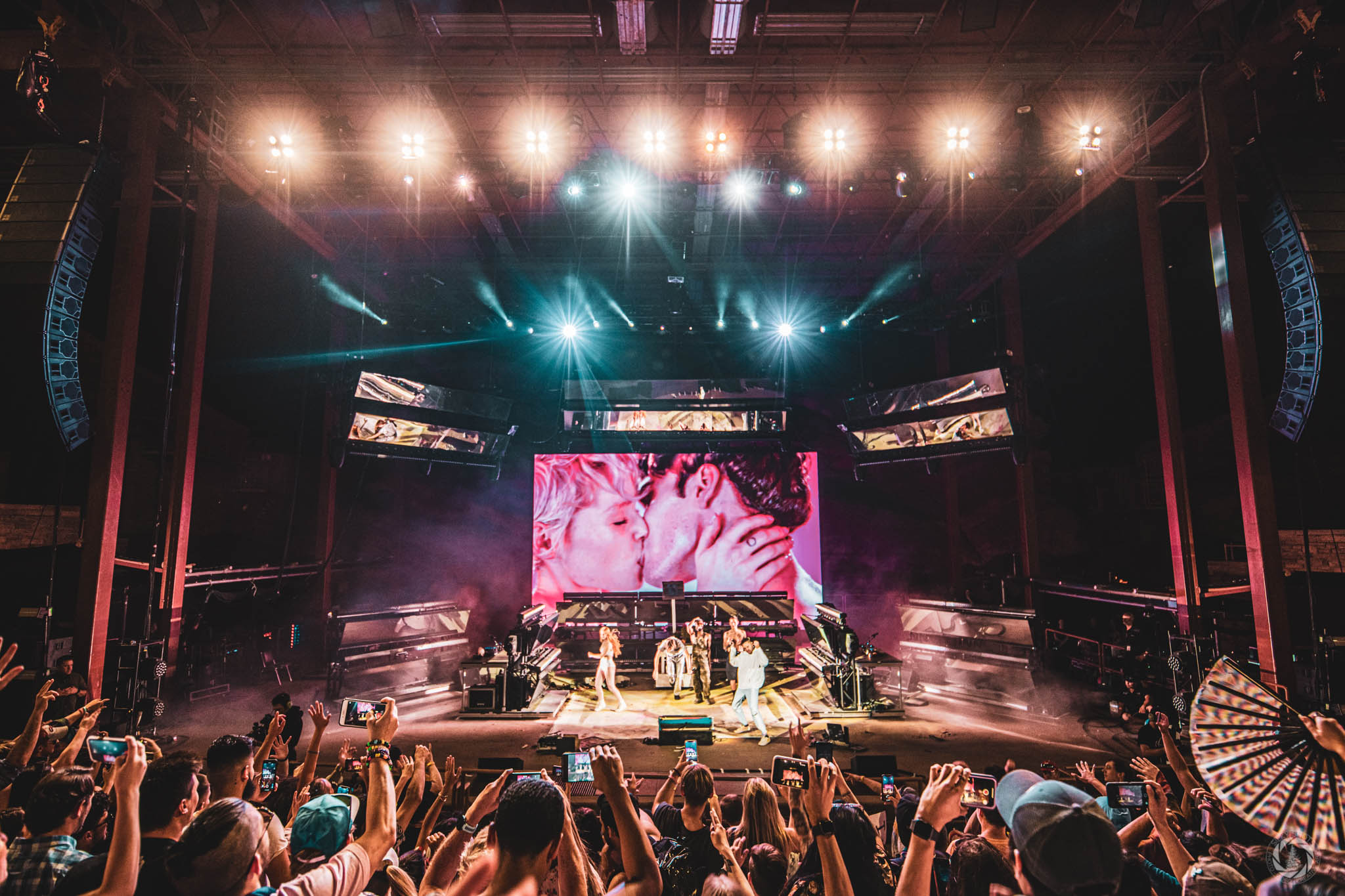 After about six minutes, Flume returned for a three-song encore, including his Chet Faker remix of "Drop The Game" as blooming flower visuals projected on the screen to the sold-out crowd.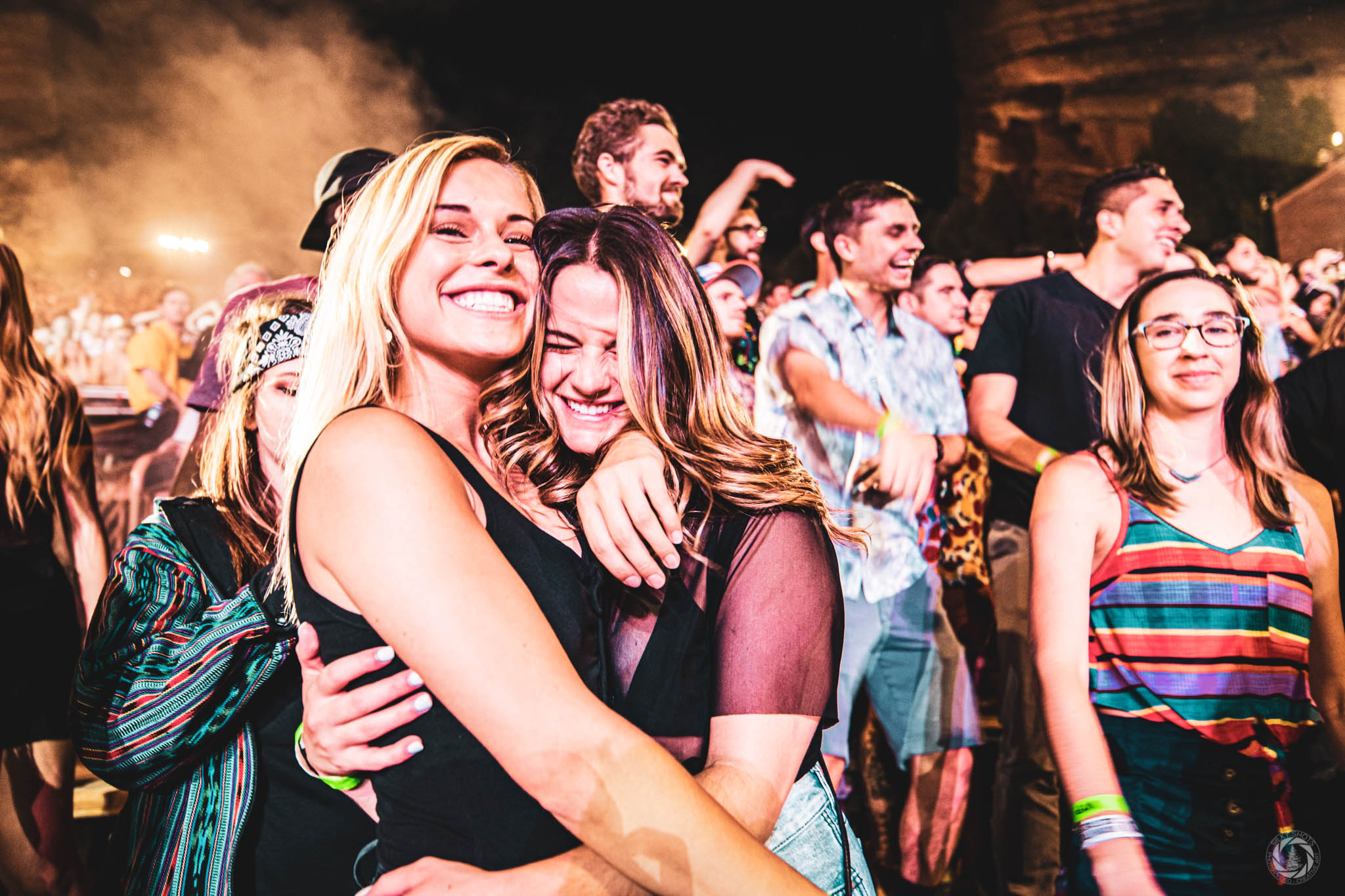 Flume returns to Red Rocks Amphitheatre tonight to finish off his two-night, sold-out run and last show in the United States before heading to Hangang Park, South Korea on August 15th and Centerpoint Studio, Sukhumvit 105 in Thailand on August 21st. For a full list of show dates, head to Flume's website.